A couple's Pacific Palisades home, designed by Johnston Marklee and Studio Shamshiri, highlights their impressive art collection while enabling light to immerse the abode.
The secret behind certain Pacific Palisades homes is breathtaking ocean vistas that make all the surrounding palm trees, pools, and velveteen lawns fade to grey. One such Pacific Palisades property, a Norman-style villa riff, has an austere limestone façade beneath a pitched metal roof and draws few stares from the street.
It's a new construction by Johnston Marklee, the renowned Los Angeles architecture practice formed in 1998 by Sharon Johnston and Mark Lee. Johnston and Lee are well-known for their private buildings, which are frequently reclusive mysteries on the outside and shapeshifting wonders on the inside. They have also left their mark in the Menil Drawing Institute in Houston, created for the Menil Collection and inaugurated in 2018.
Putting Inspirations Together
"Dominique de Menil was famous for wearing her fur jacket with the outside in, so no one would see the fur", states an amused Lee with the oil heiress who founded the groundbreaking art museum with her husband John. It pleases him that a patron of such stature can be so low-key: her demeanor "has a certain normalcy on the outside that doesn't betray something exciting inside – I think this is also what we're trying to capture", he adds.
The duality aptly applies to Johnston Marklee's new four-bedroom, 8,573-square-foot Pacific Palisades home. "On clear days, we can see the sand on the beach in Santa Monica", discloses Clare Casademont, who bought the Pacific Palisades site in 2010 with her husband, Houston billionaire Michael Metz, after a long vacation in Los Angeles. However, it wasn't until 2013 that they decided to replace the unremarkable stucco house with a unique design by Johnston Marklee.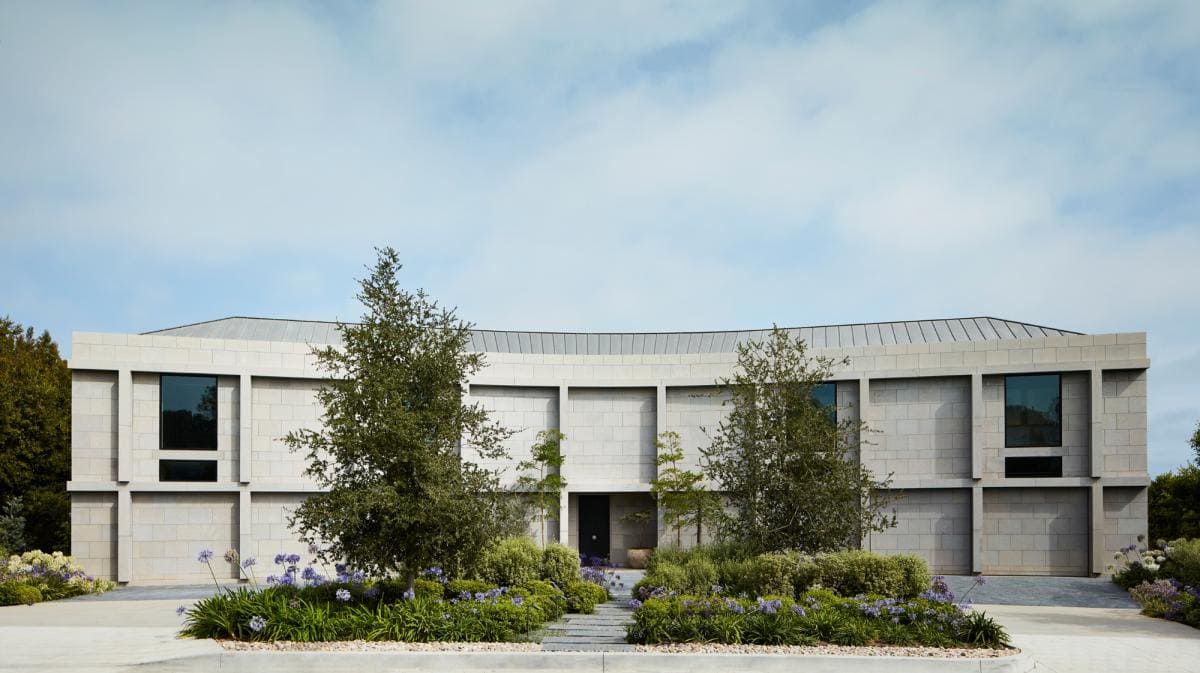 They met the architecture firm through the Menil Collection, of which Casademont is a trustee. And after hearing their brief – a relaxed second home for family, a space for art and antiques – the architects suggested the couple contact their friend Pamela Shamshiri, from the LA-based interior design firm Studio Shamshiri, whose work is widely known for its sensuality and elegance (also see its renovation of Ledgewood, a 1961 Robert Kennard house in the Hollywood Hills). And with that, the squad was finished.
Designing with Art
Casedemont and Metz have been art lovers for 30 years, and their preferences span from perception-altering modern sculpture by Simone Leigh, Robert Irwin, Olafur Eliasson, and Rosemarie Trockel to Deborah Roberts and Yayoi Kusama paintings and personal pieces on paper. Their designers foresaw a few difficulties.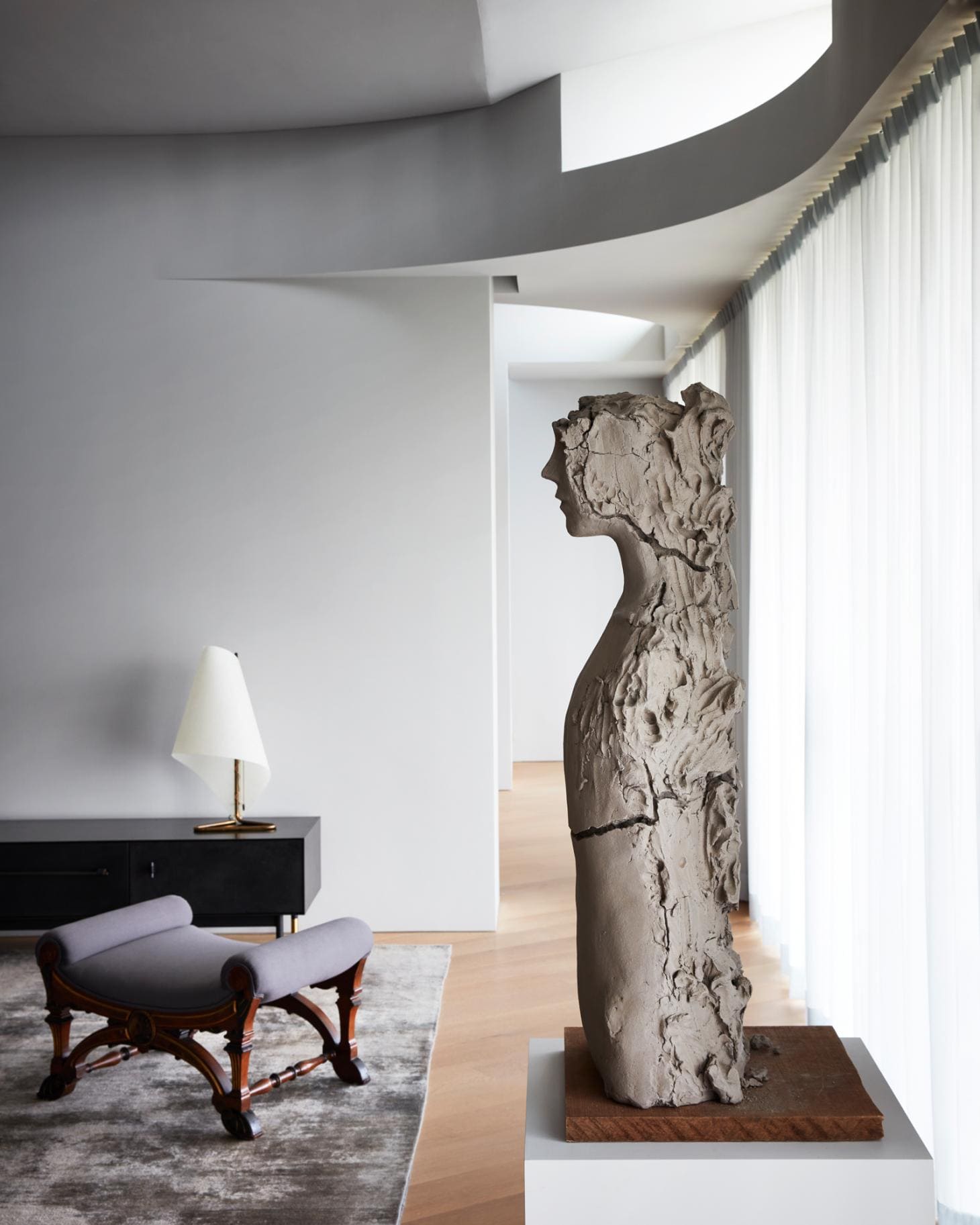 "Southern California is about views and light," states Johnston. The clients wanted that, but they have a great art collection – and protecting the art was important. Deep skylights, sculptural in their own right, were built by Johnston Marklee to funnel sunlight down into the bow-shaped house's center without bouncing off walls. The sliding doors open to the Pacific behind a large covered porch, while clerestory windows filter the light.
One of the architects' preferred features of the project was creating a design that was both open and secure, delineating areas but not in an airless, episodic manner. The objective was to see through from one area to another. "It was a great opportunity to have the design, art and architecture synergise," Johnston claims. "And I know Pam really strived for that, too".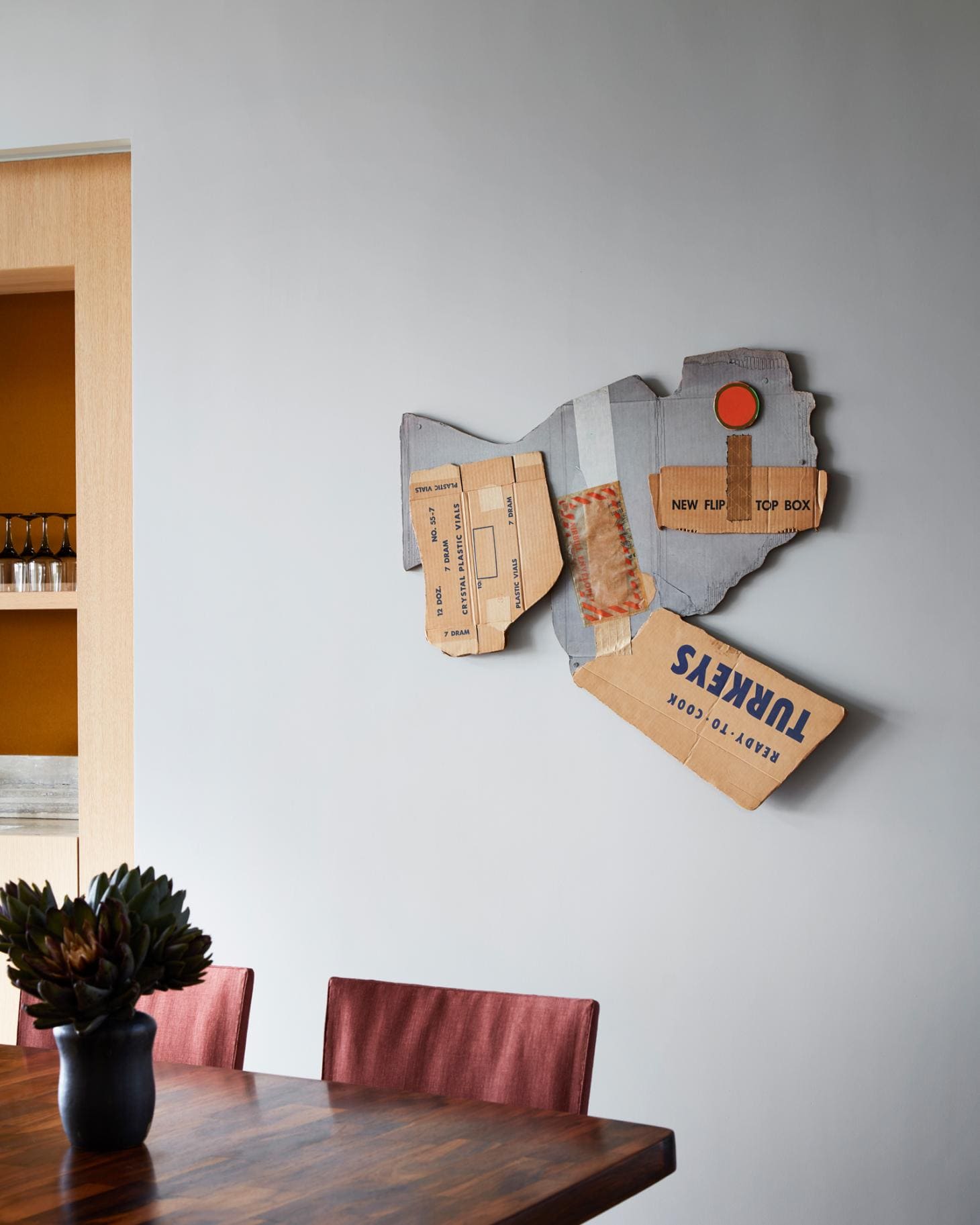 See Also: A California Home by Katie Hodges Filled With Natural Light, Soft and Elegant Lines
Casademont invited Shamshiri to view the de Menils' Houston mansion, designed by Philip Johnson in 1950 for them. It was decorated by couturier Charles James, who produced sumptuous interiors that were far from fur-side in – imagine Demna Gvasalia taking on a John Pawson house today. According to Casademont, the mansion acquired a "spiritual motivator". "It's not that we were trying to duplicate what Philip Johnson did in that house for Mrs de Menil – it's that they lived casually with great art".
Enter the Pacific Palisades House
While acknowledging that art should still be the first thing you notice, Shamshiri and her creative director Taska Cleveland sought to domesticate it without diminishing its power. A panelled bar, for example, appears to be the pinnacle of civilization next to Robert Rauschenberg's rough-edged cardboard collage in the dining room. In the private gallery, a geometric Jenny Holzer artwork floats on the shoulder of a plump Directoire bergère and a seven-sided ottoman based on a James design in the de Menil living room.

Shamshiri was also interested in contemporary works by Vincenzo De Cotiis, Rogan Gregory, Jeff Zimmerman, and others that would stand their ground alongside the art while evoking some of the connoisseurship of the de Menils, who entertained Max Ernst and René Magritte in their glass-walled box in the early 1950s.
Shamshiri recounts that more than anything else, "Clare and Michael wanted the house to be cosy. We really pushed for colour and texture – I thought the best way to achieve that mood would be in a more painterly way, rather than just having more things. It became an exercise of placing these eclectic objects within the pools of light, and introducing colour through that".
In the entry hall, a curved sofa by Martino Gamper glows with citrine brilliance beneath a whorled skylight. In Casademont's dressing room, a yolk-yellow stool mirrors the oval oculus above it. An aloe-green René Herbst armchair sits beside a hall window, opposite to Doug Aitken's mirror-faceted wall sculpture, both silhouetted against walls painted in Farrow & Ball's Pavilion Gray. The silvery tint works especially well on the second level, which features prints and sketches.
The pair will ultimately move in in December 2021 and, despite the project's nine-year duration, Shamshiri discovers fresh beauty in it on a regular basis. 'Sharon and Mark's work is like a folly,' she says. 'It's so heart-opening and enlightening – that sense of wonderment happens immediately. I was really humbled by both the art and the architecture.' She has grown to regard the home as a lesson in understanding when to be silent and when to bow down to something more significant in the room.
For Johnston and Lee, the project was yet another opportunity to challenge traditional ideas about space and light, both inside and out, and also, to perfect their stories. "There's a quote we really like from Andy Warhol about Studio 54," Lee states, smiling. "It's a dictatorship at the door and a democracy inside." We like that idea".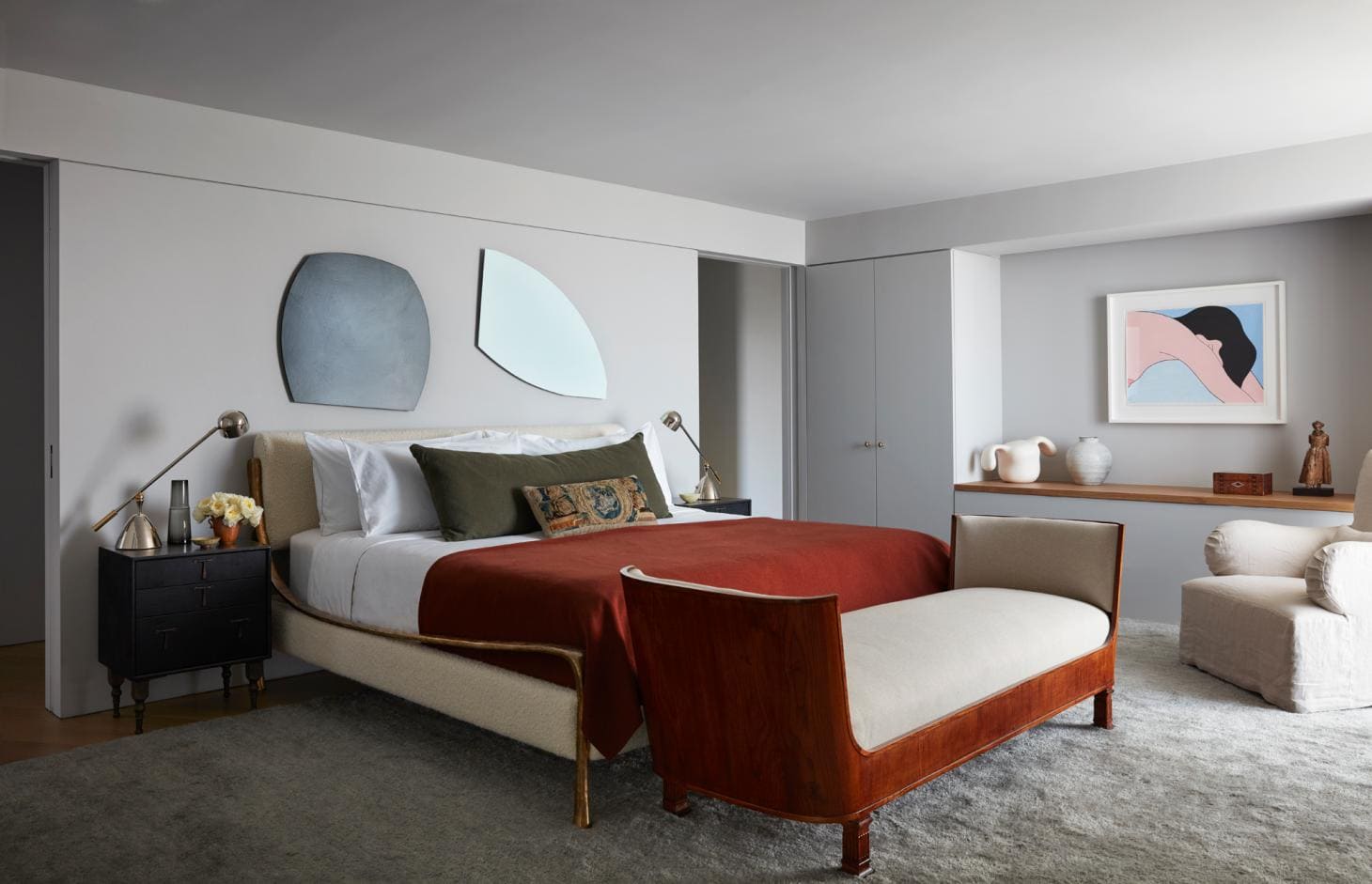 ARE YOU INTO INTERIOR DESIGN?
If so, discover modern furniture and lighting designed by design lovers for design lovers. All you need is to download the Hommés Studio catalog. To complete your interior design project, choose the high-end homeware by ACH Collection.