Tallinn's futuristic new railway station isa multimodal terminal in Tallinn, the capital of Estonia.
It was designed by one of the world's most famous architecture companies:Zaha Hadid Architects.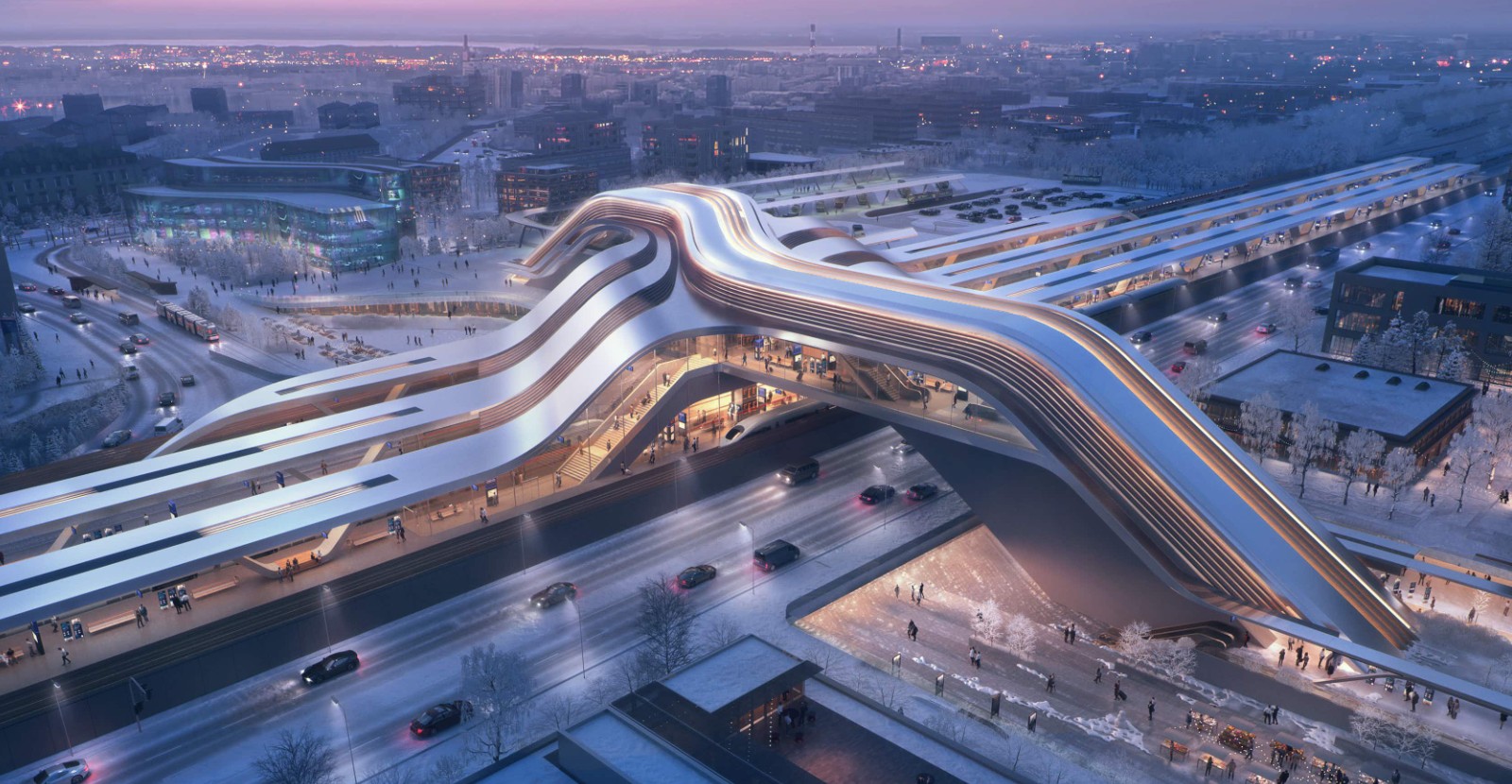 ZHA recently completed some fabulous projects.
The world's biggest airport Beijing Daxing international airport, for instance.
In addition, this is not ZHA's first foray into Estonia.
It was awarded the Port of Tallinn Masterplan 2030, a project that aims to redevelop the city's old harbor.
Most importantly, it will be designed with more civic space and green areas.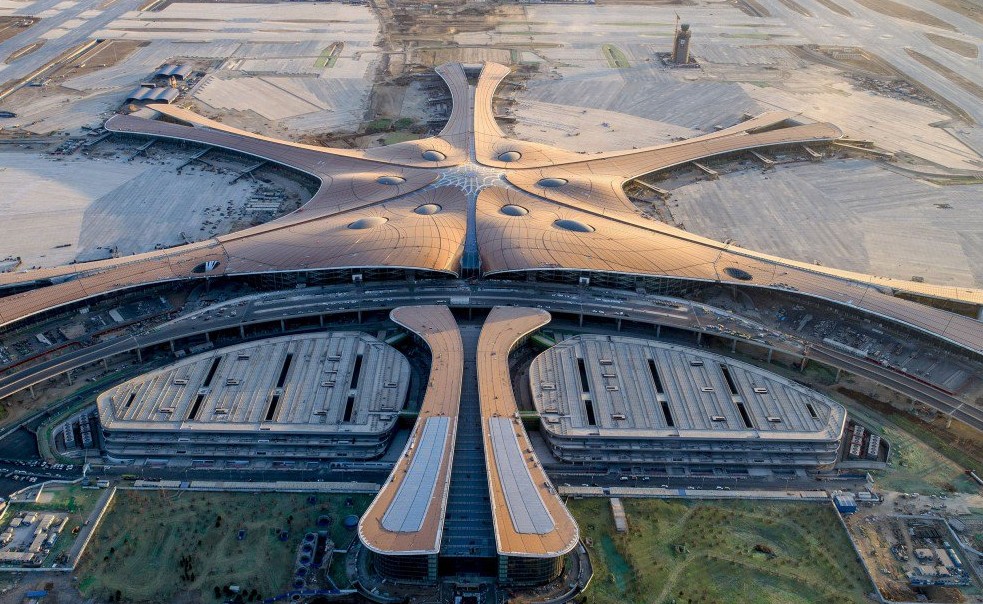 Tallinn's railway station in Estonia is called Rail Baltica.
It holds 870km from Tallinn to the Lithuanian-Polish border.
The project improves the transport connection in eastern Europe. Estonia, Latvia, Lithuania, Finland and Poland will all be connected.
ZHA will keep local pedestrians in mind when designing the structure.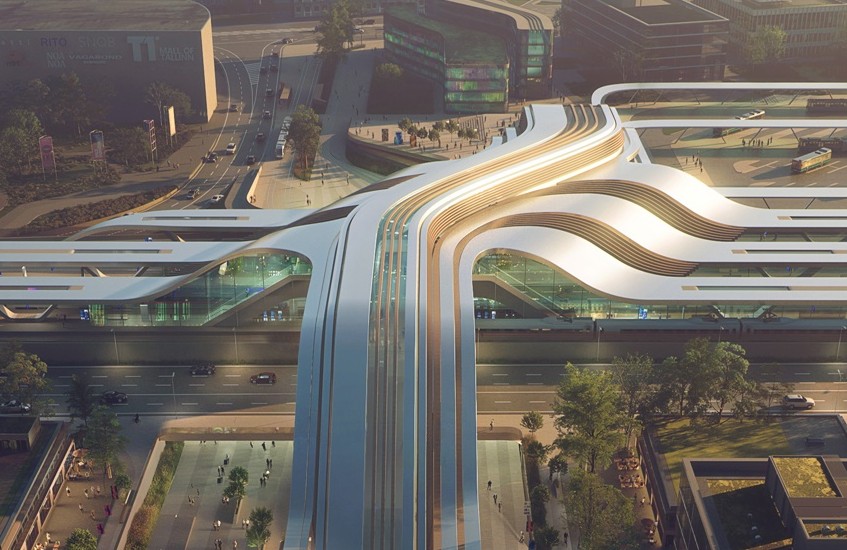 Tallinn railway station will be built as a silver leaf-shaped building with a public footbridge over the streets.
Moreover, it makes a full transport hub for public bus stops, tram, trains, and airports.
Once completed, Tallinn railway station will make the surrounding transportation more convenient.
In other words, communication in eastern Europe will be easier than ever.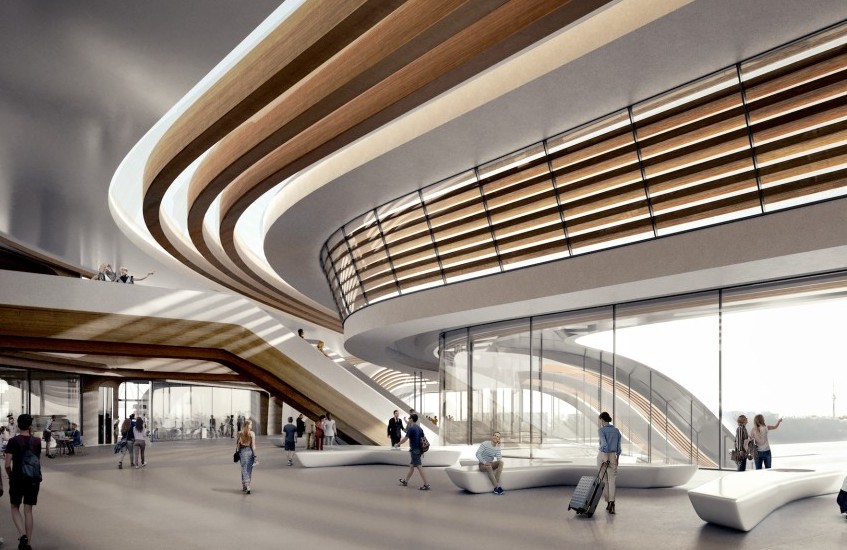 This, of course, is not the first train station ZHA has designed. The other two projects, the Napoli Afragola station in Italy, and the Fornebubanen Metro Line stations in Norway are all set to begin construction next year.​
This project doesn't have an official end date. However, to minimize the inconvenience, it planned to be built in phases and estimated to reach completion by 2026.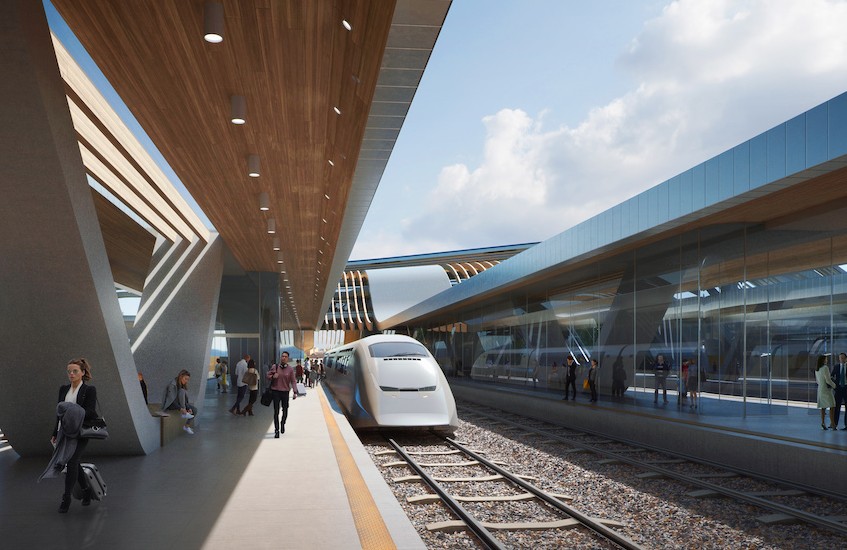 We really hope you liked our article. Feel free to pin all the images to your favorite Pinterest board or to print it and use it on your projects' mood boards.
You can also visit our Pinterest boards in order to get more inspirations.