An art deco interior mansion in Melbourne had it all: stunning 1930s arches, art deco terrazzo, four bedrooms, three bathrooms, and around 3000 square feet split across two levels.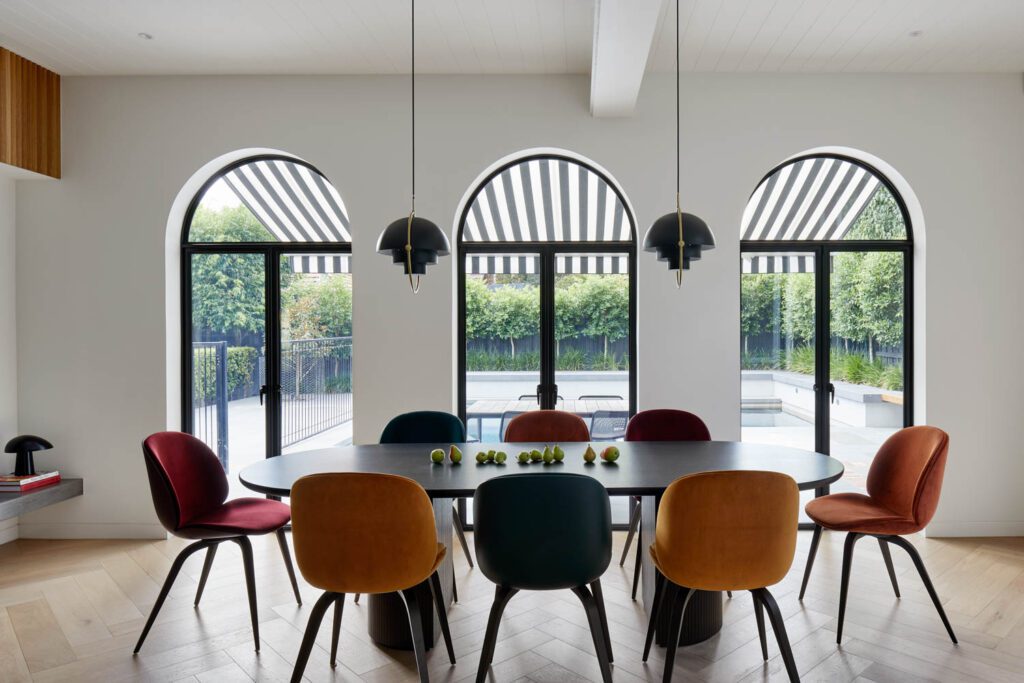 Behind a Art Deco Interior
Rich colors, powerful geometry, and opulent detail work characterize the Art Deco Interior, which is short for Arts Décoratifs. The style, survived the Great Depression, the Roaring Twenties, and the World War II in 1940s. In the 1950s, it ultimately lost popularity and was replaced by the sleek aesthetic of midcentury modern design. However, art deco interiors are now having a comeback, and both original items and replicas in this famous style are in high demand.
In interior décor and architecture, an art deco interior is all about impact. Incorporating a few art deco-inspired objects, for example, into a space with traditional furnishings provides visual intrigue, as well as a distinct flavor to your design.
Updating a chic art deco australian gem
Three members of a family working in finance and fashion were moving to this mansion from Hong Kong. But first, they hired Hindley & Co., an architecture and design firm, to refurbish the house while maintaining much of its original charm.
"We concentrate on the experience of each space as a part of the greater whole," says director and principal architect Anne Hindley, "so the openings between indoor rooms, and between indoors and outdoors, are carefully considered."
The living room's art deco interior arches, for example, that lead to the bar and library, are reflected in the latter's big windows. Additionally, finishes are inspired by the original terrazzo's hues throughout.
A few risks add personality. "In the kitchen," Hindley says, "we amped up the scale of the edge of the Corian bench and the large round legs to see how far we could go!" Elsewhere, though, old and new balance with elegance. "We mixed contemporary and classic pieces of furniture," she says, "all of which add to the resonant feeling of time passing."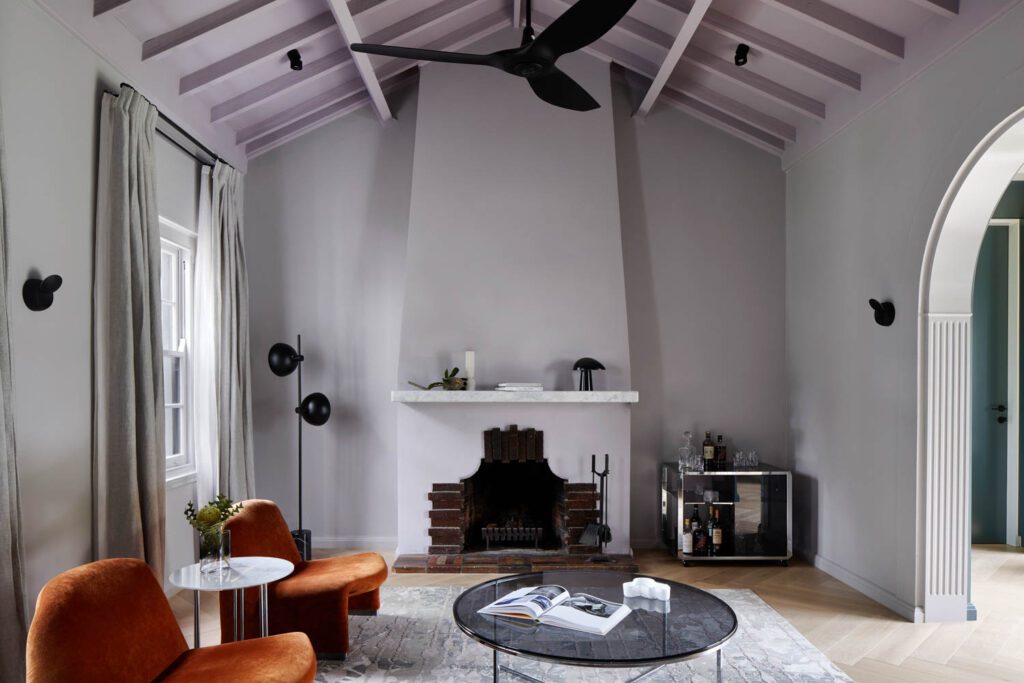 Source: Interior Design; Photography: Tatjana Plitt; Project: Hindley & Co.