Somewhere along with your interior design project, you'll find yourself looking for the perfect side table for living room, bedroom, and even bathroom design. Hommés Studio presents you with 9 side tables with a modern design for a sophisticated interior.
Side tables are an interior designer's best friend. They are often placed beside a seating design piece, such as a couch, an armchair, a bed, or a bathtub. The main purpose of a side table is to ensure that every item is within reach. Think of a glass of water, a book, a music speaker, or a scented candle. Furthermore, the side tables add style and substance and are equally beautiful and useful.
Read our article and choose the best modern side table for living room design.

1. LUNARYS MEDIUM SIDE TABLE & LUNARYS LARGE SIDE TABLE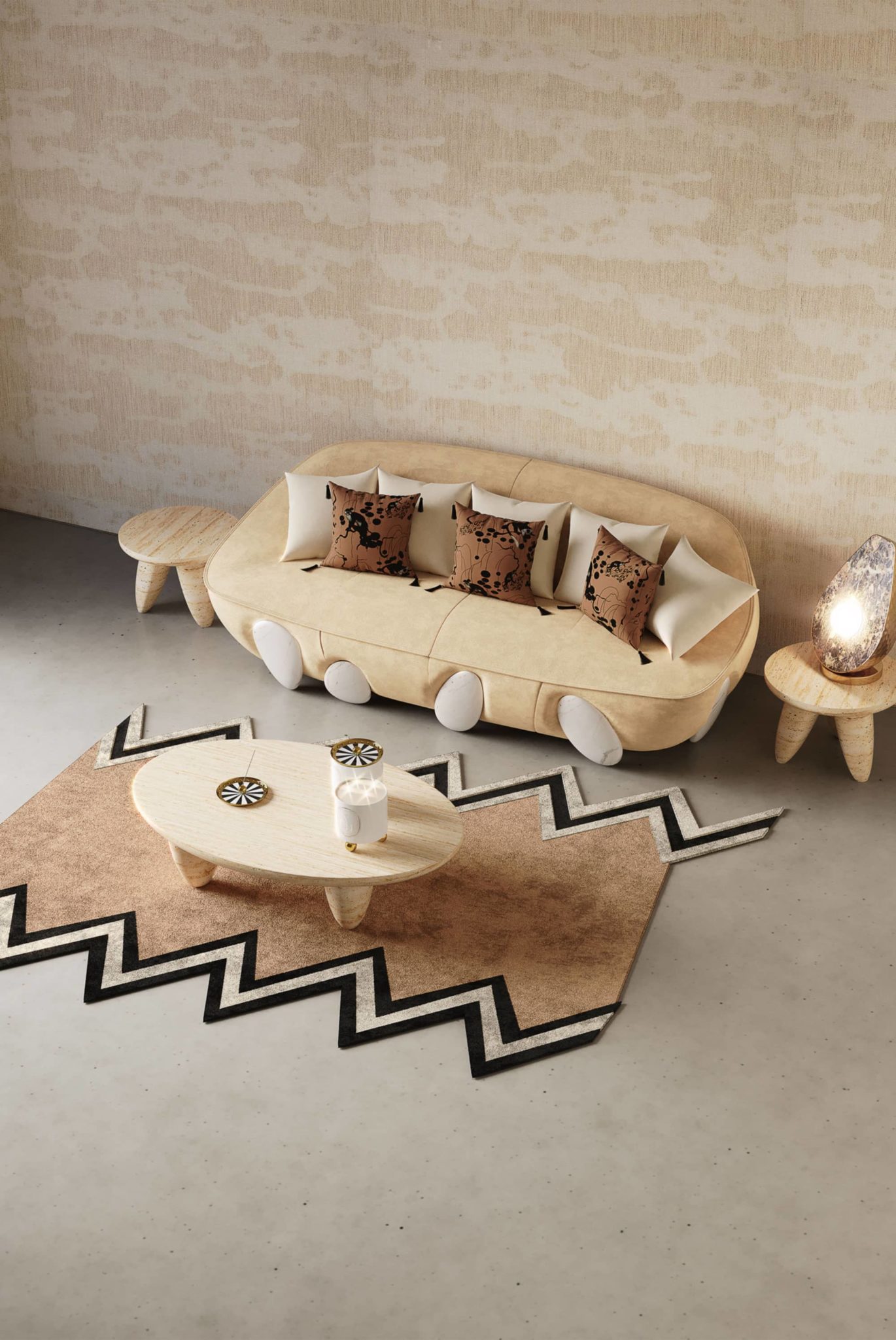 Lunarys Medium Side Table is an outstanding modern design piece, simple and seductive. Made in travertine stone, the Lunarys Collection has a unique beauty due to its authentic texture with pores. This is the perfect side table for living room design.
Lunarys Large Side Table is a minimal design part of the Lunarys Family. Alongside Lunarys Coffee Table (a HOMMÉS Studio best-seller) and Lunarys Medium Side Table, the large version of the soothing side table is a great option for both indoor and outdoor design projects.
2. BILLIE SIDE TABLE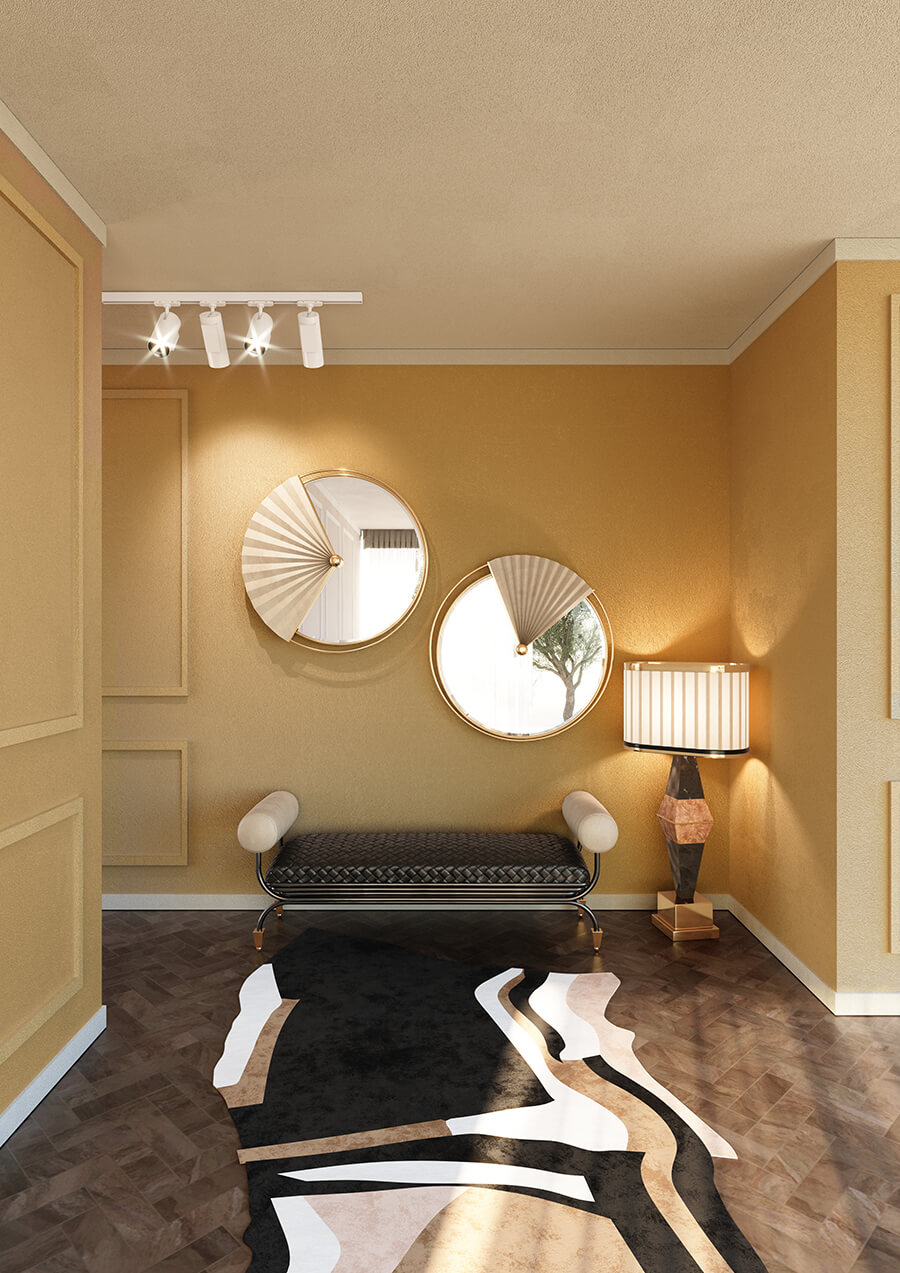 Billie Side Table is the perfect side table for a luxury living room. An elegant composition of marble, lacquered wood, and gold bathed polished brass. Combining three different materials – and techniques – Billie Collection (Billie Dining Table, Billie Console Table, and Billie Side Table) is glamourous, sophisticated, and versatile.
3. ARCADIA COFFEE TABLE SET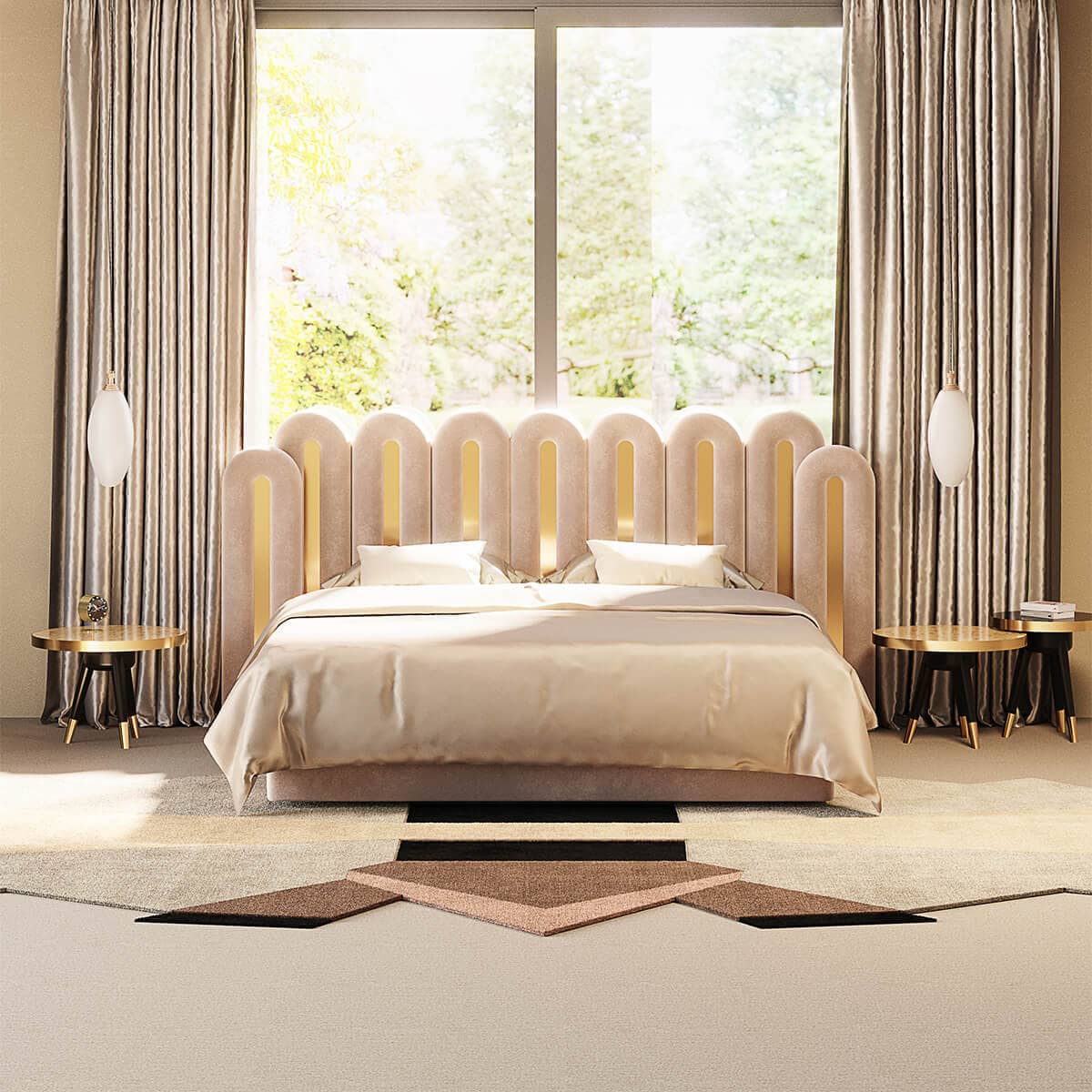 Arcadia Center Table is a coffee table set for modern living rooms. Compounded by four distinctive side tables, as any other side table set, Arcadia is most often found decorating living rooms. Nevertheless, modern side tables for living rooms are the new nightstands. side tables can be wonderful nightstands.
4. LOS GORDOS SIDE TABLE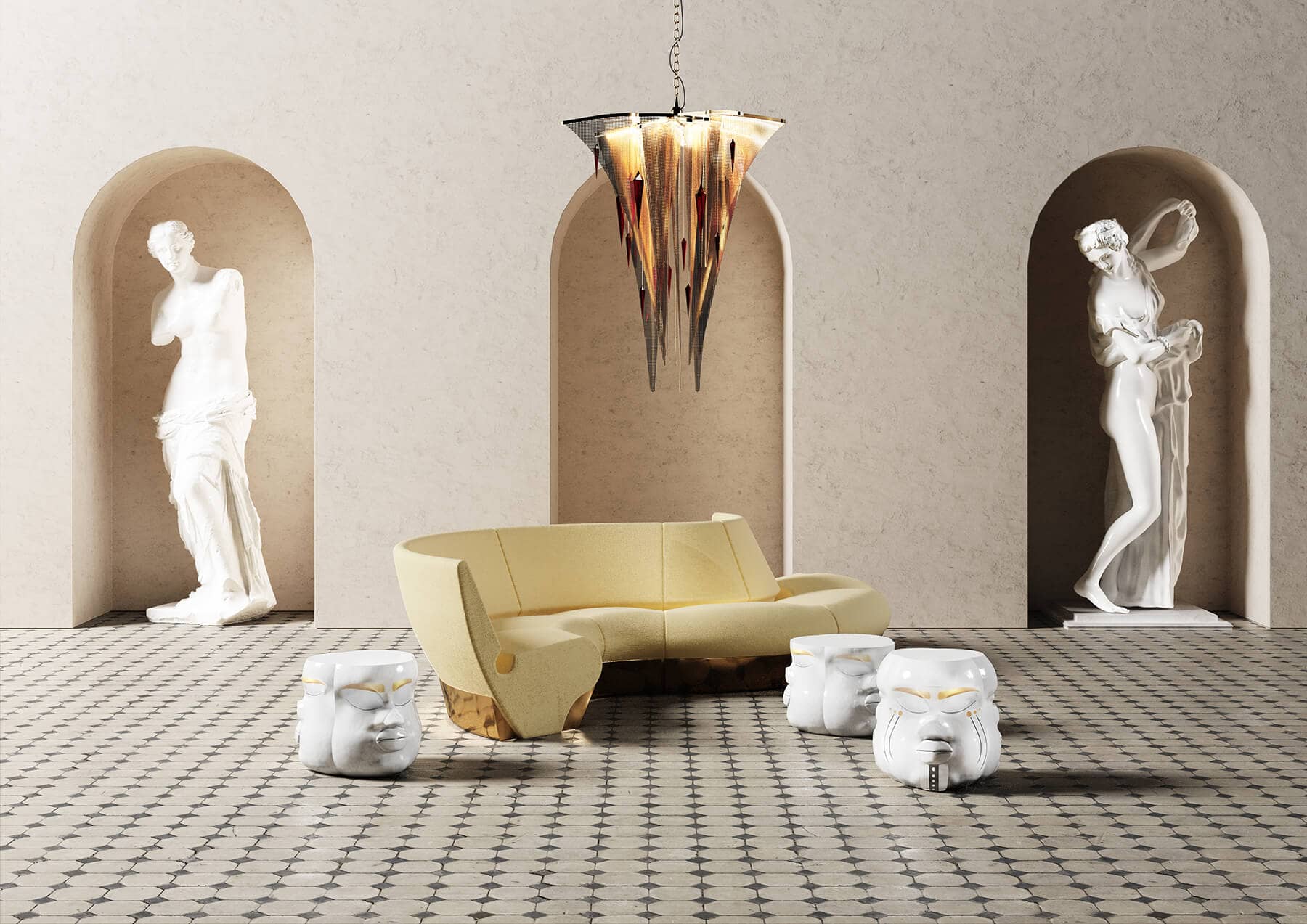 Los Gordos Center Table Set is a rock star piece. The HOMMÉS Studio design is carefully handcrafted and handpainted. It is a luxury center table set for a bold and sophisticated interior design. The luxury modern coffee table set can be displayed around the living room, entryway, or hall.
5. 3 MARIAS SIDE TABLE SET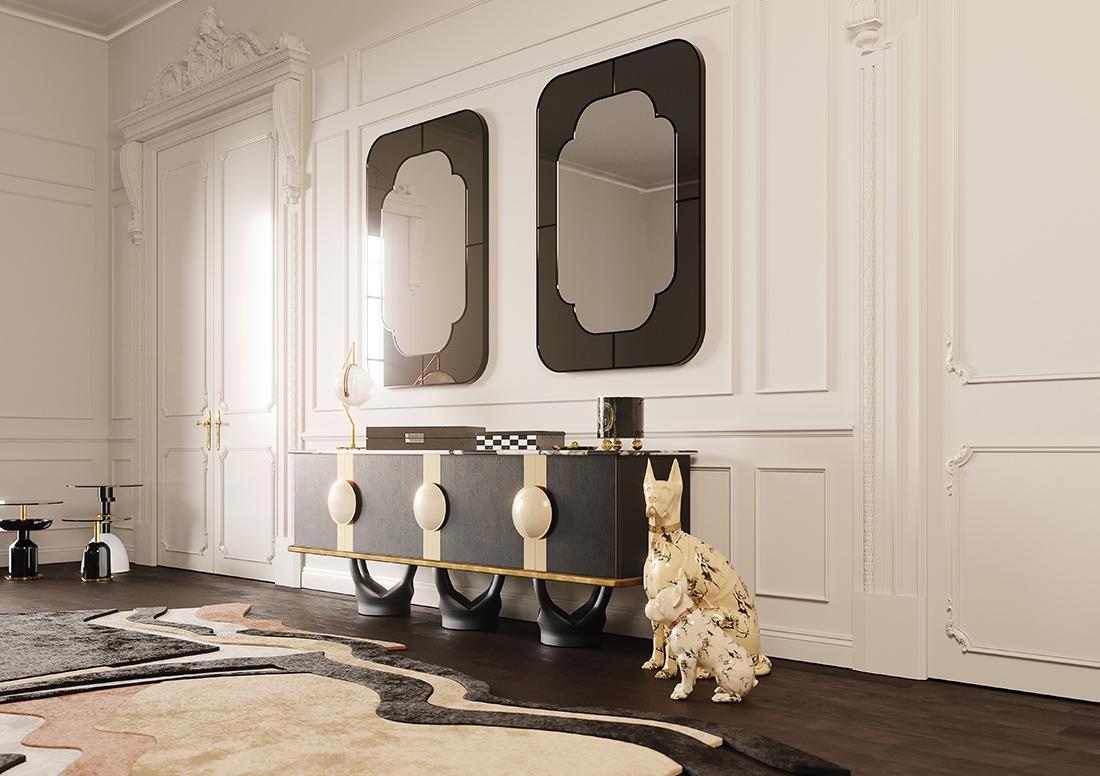 3 Marias Center Table is a set of three coffee tables perfect for an artistic interior design project. Presented in a game of black & white with gold polished brass accents, this modern side table set is ideal for a modern living room.
6. BILLIE SIDE TABLE & BILLIE SIDE TABLE WITH DRAWER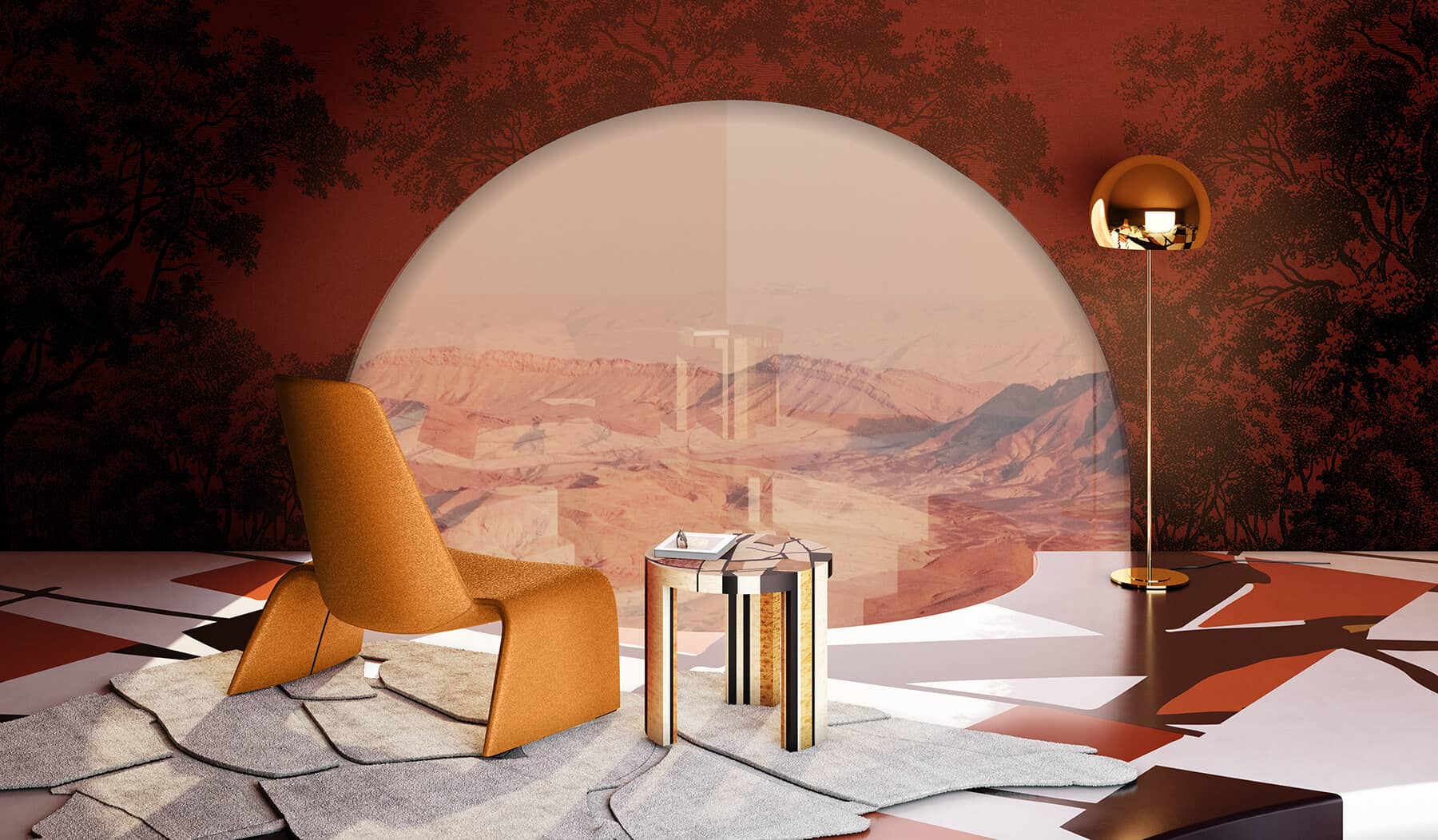 Klimt Center Table is a handmade composition of wood veneer marquetry. Inspired by the art nouveau artist Gustav Klimt, this modern side table for living rooms comes in glossy amber shades.
Still a great side table for living rooms, Klimt Side Table with Drawer is the perfect choice for a nature-inspired luxury bedroom project. The stunning composition of glazed wood and marquetry technique looks good next to a bed or next to a sofa or armchair.
7. TAVLE SIDE TABLE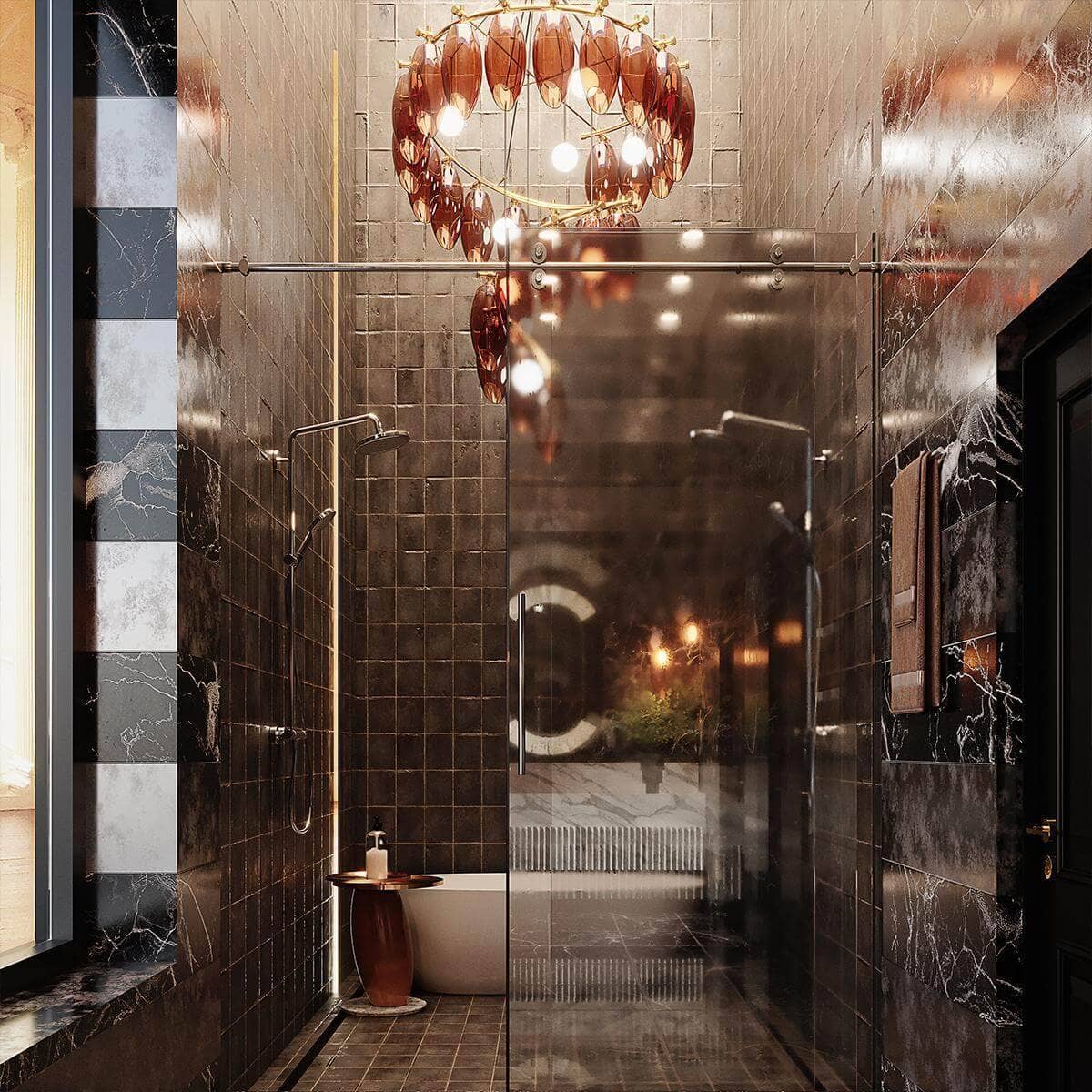 Tavle Side Table presents a contemporary design. Made of wood and marble, this great side table for living room also fits a master bathroom. The geometric shapes and sleek accents of Tavle are a statement of luxury.
8. NIAGARA SIDE TABLE SET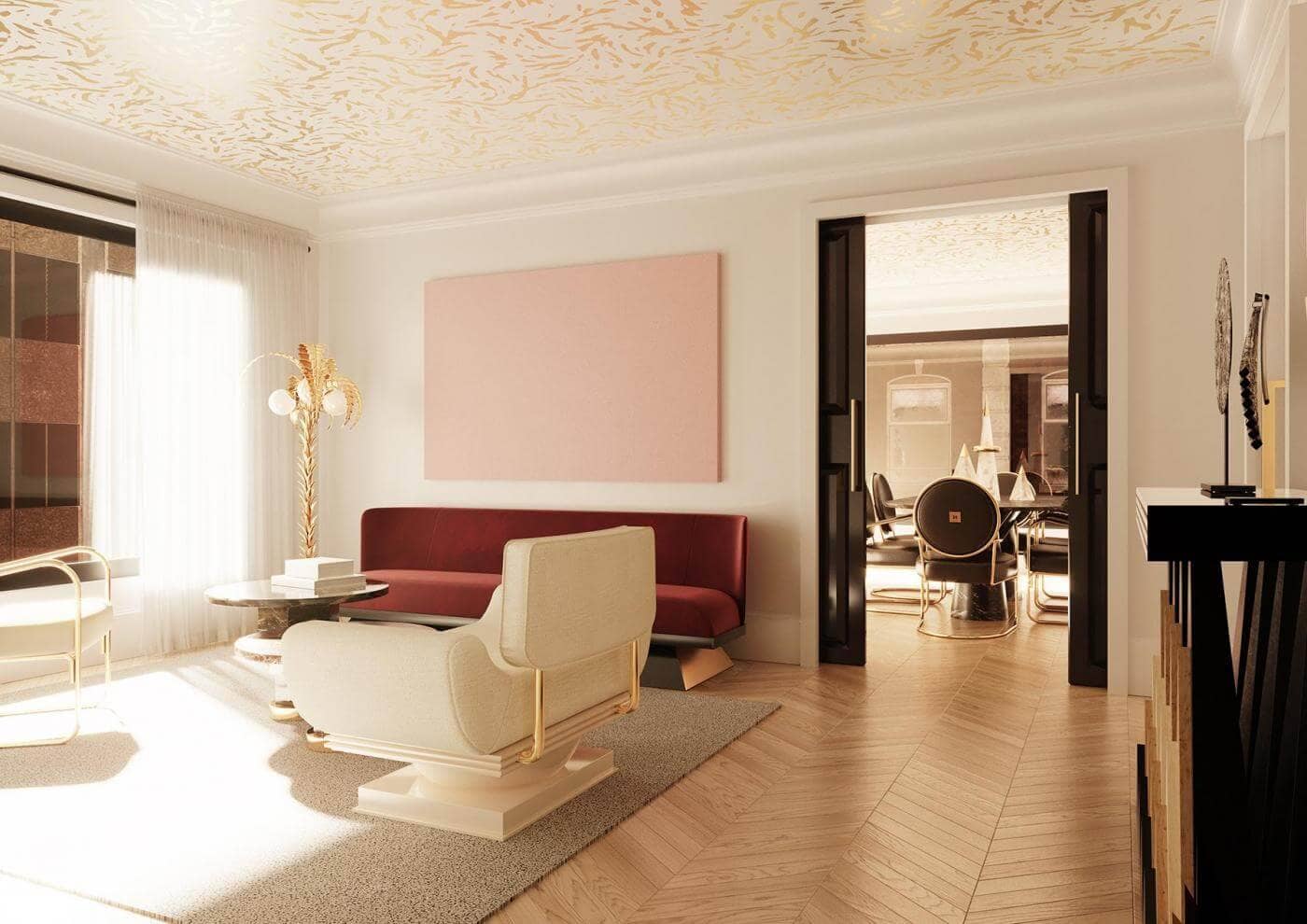 Good things come in pairs. That's why Niagara Side Table Set is made of two modern side tables for living room with different sizes. Even though they are meant to be together, Niagara can be acquired in its 'large' or 'small' size and are made of marble and gold polished details.
9. YVES SIDE TABLE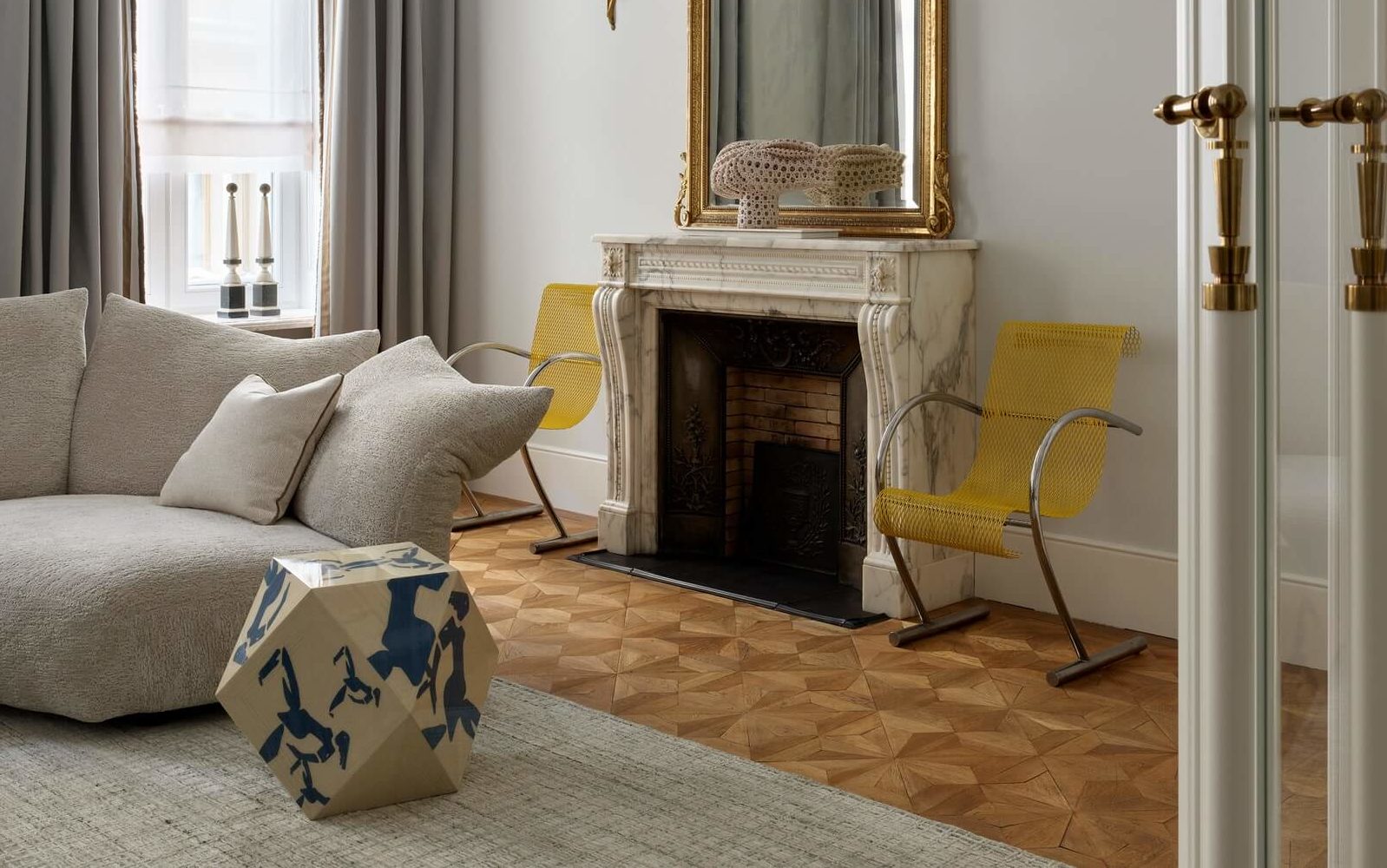 Yves Center Table is a design masterpiece inspired by Yves Klein, his work, and his unique blue pigmentThis unique cubic-shaped coffee table is the perfect choice for a modern penthouse project.
DISCOVER MORE IDEAS OF SIDE TABLE FOR LIVING ROOM BY HOMMÉS STUDIO:
DO YOU LOVE INTERIOR DESIGN?
Since you have come this far, we kindly invite you to download the Hommés Studio Catalog and discover furniture, lighting, and home accessories – designed by and for interior design lovers.
Pay a visit to ACH Collection website as well and discover high-end homeware and pet accessories that no design lover has ever imagined even in their wildest dreams.