Mid-century Interior Design
After several months of preparations, PURO Hotels re-opened one of its first properties. The hotel is right next to the historic Old Town, in the heart of Cracow in Poland. Recently, its interiors have undergone a complete metamorphosis. It is undoubtedly an embodiment of a new version of a mid-century interior design. PURO company invited the young Polish design studio Paradowski to cooperate in their creation.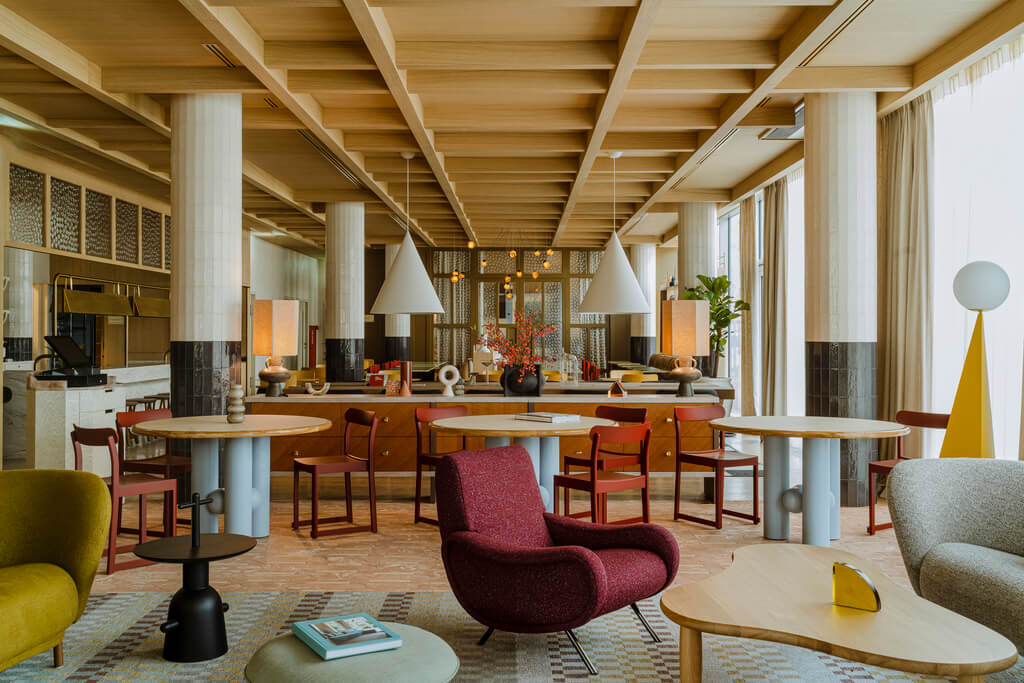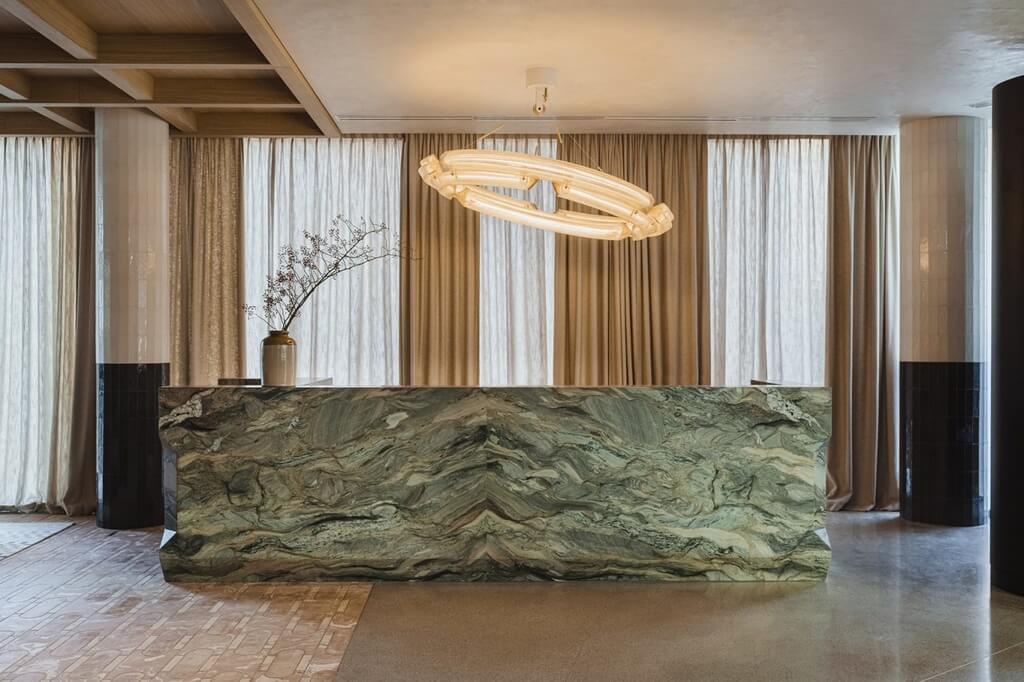 The designers kept the project in a mid-century interior design style. The result is a stylish, modern, yet embedded in the local past – space. The vision of the young generation of designers gives it a track.
Local artistic heritage
Locality has always been an important element of PURO's identity. This value is further emphasized in the completely revitalized collection of works of art. Therefore, the hotel now houses artworks created primarily by artists with close ties to Cracow's creative community. Using various artistic techniques and forms, the artists refer to local architecture or the surrounding nature.
The project evokes the chic of old Cracow, while using modern craftsmanship. In common spaces, natural oak contrasts with cool stone. All glass and ceramic elements displayed in the hotel are obviously made in Polish studios and dedicated to this interior.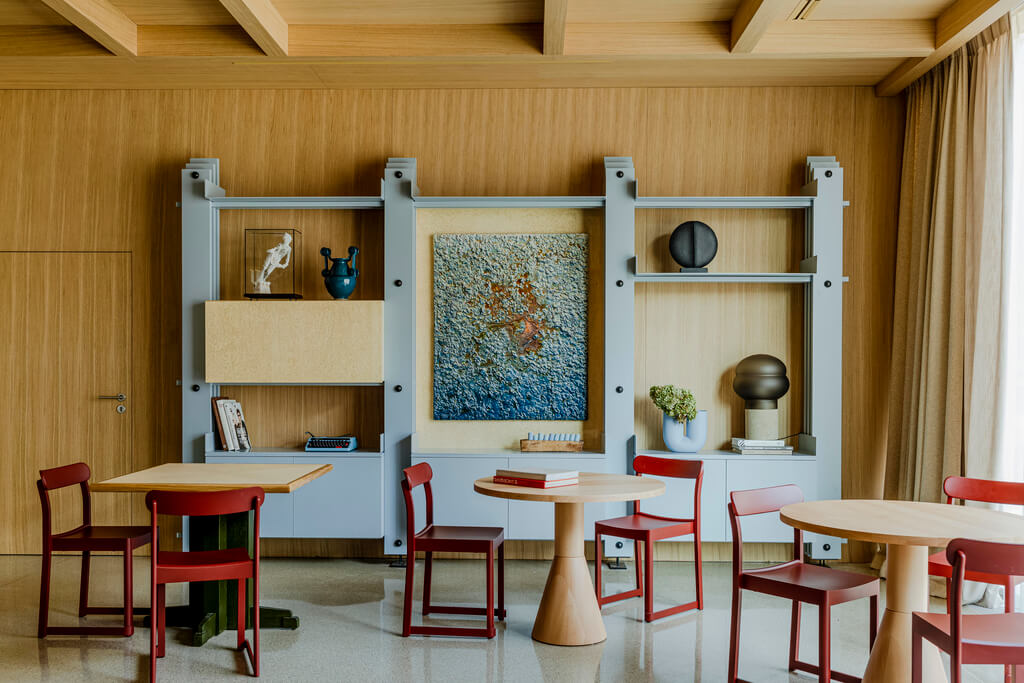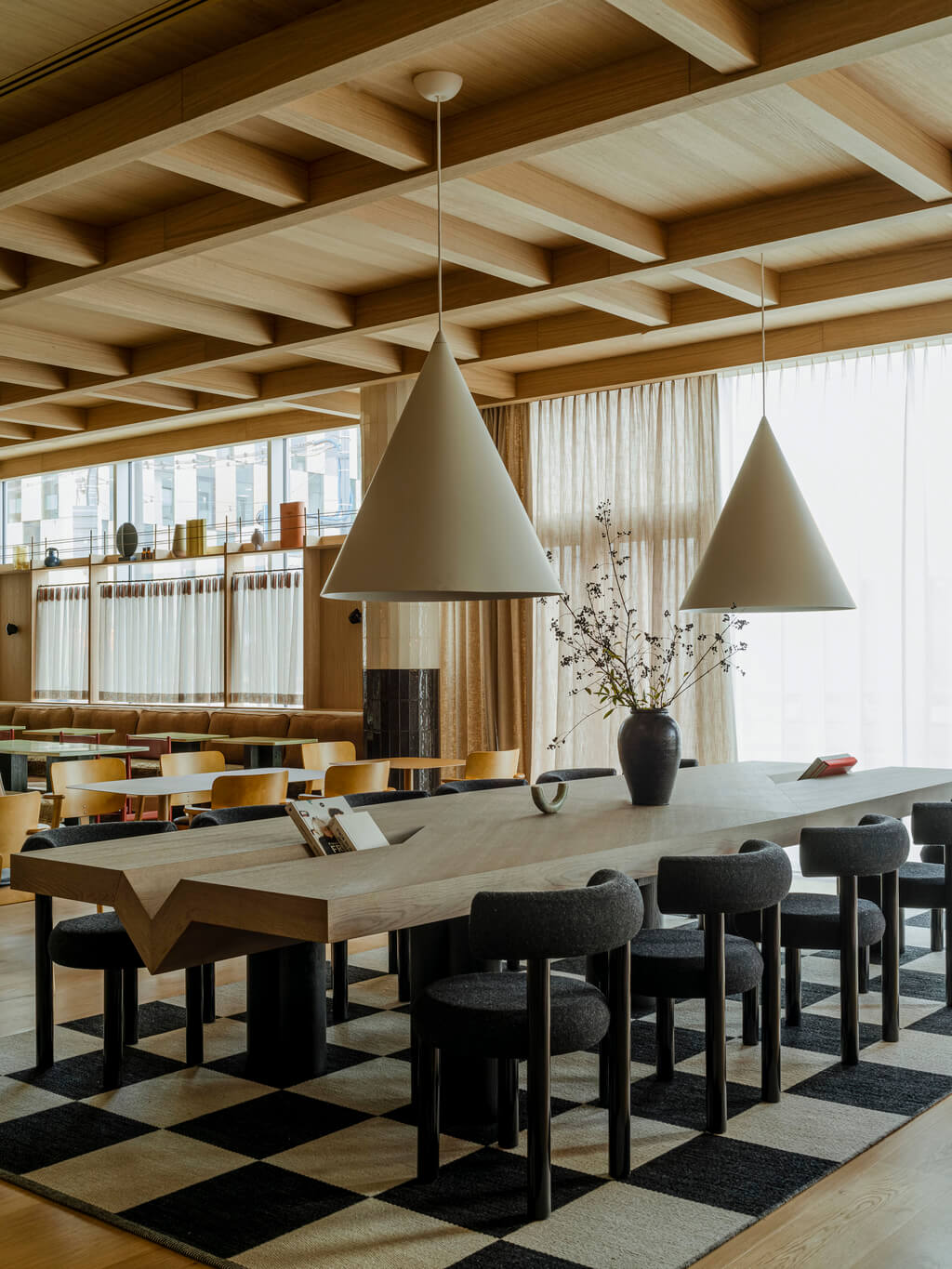 This new mid-century interior design pays tribute to important chapters in the history of Polish design. Unfortunately, these chapters are rather undiscovered by international guests. It takes inspiration from the interiors of interwar Cracow cafes or the iconic Forum and Cracovia hotels.
In the hotel rooms and common spaces, guests can relax among European design classics from Scandinavia and Italy, as well as the Netherlands, Great Britain and Germany. The choice of furniture and lighting is a combination of classic craftsmanship with a youthful, contemporary style.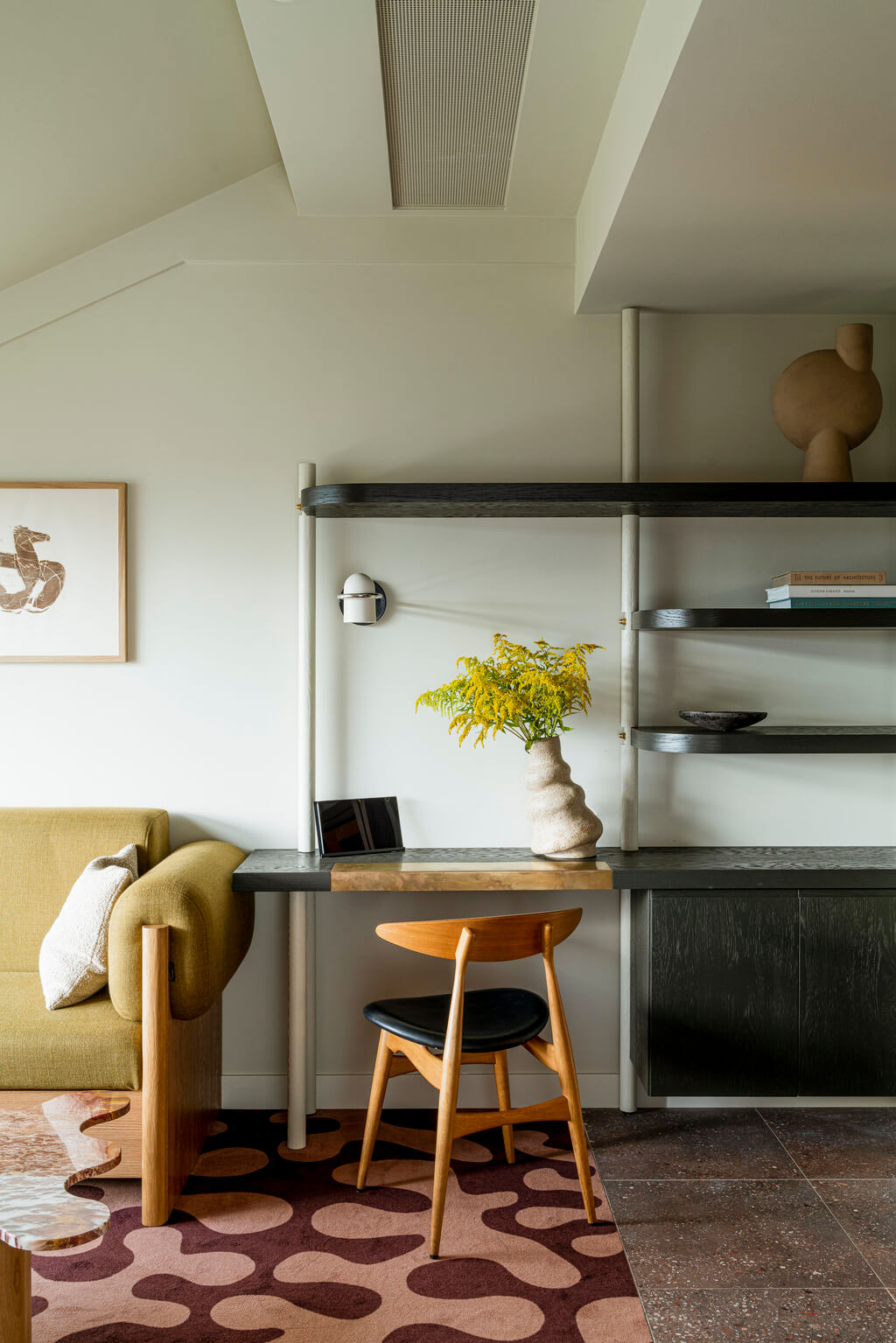 The new PURO project is complemented by a completely new version of the hotel's art collection. After entering the hall, a mosaic designed by Tomasz Opaliński greets the guests. Moreover, a continuation of cooperation with the artist is an impressive wooden bas-relief in the lobby, which is a tribute to the Polish Tatra Mountains.
Moreover, the ornate relief on ceramics, referring to the sgraffito technique, attracts a lot of attention. A series of such different works by one artist reflects different styles and shapes of Polish cultural heritage.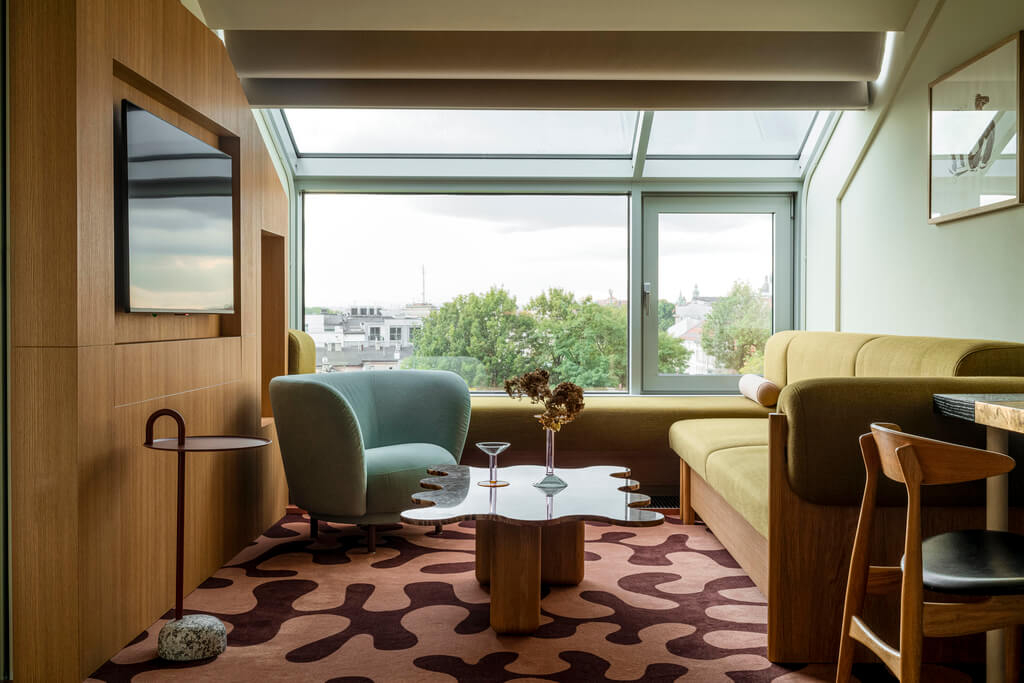 Surely, the mid-century interior design of PURO Cracow Old Town provides an extensive reshuffle of the hotel's art collection. The common spaces perfectly reflect the youthful energy of the Cracow art scene. The hotel displays local artists' abstract paintings, collages, installations and drawings.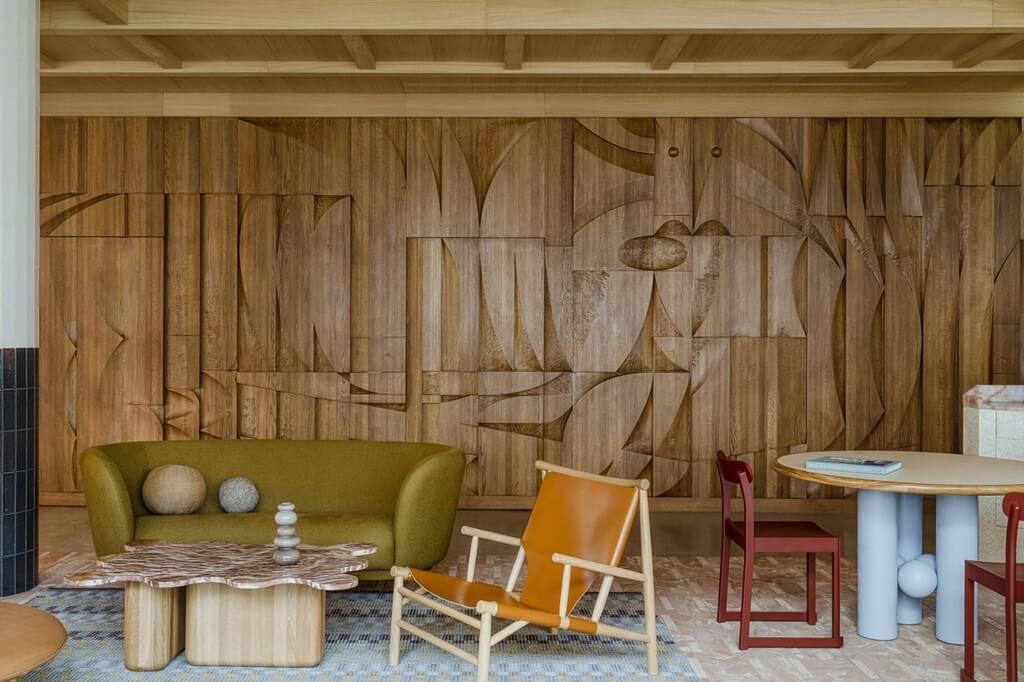 Check out our journal to discover more inspiration and find daily dose of modern and spectacular architecture designs. Do not forget to follow Hommés Studio on Pinterest to stay on top of our architectural moodboard.

Photos: Pion Studio