Time to get your home dressed for the occasion with holiday decorating. Create a holiday decor 2022 that is warm, elegant, and full of festive spirit.
Love, togetherness, and hope are sentiments that exist all year long. However, during the holiday season, everything feels different because everything looks different.
The holiday decor sprays the holiday spirit in the air. Redecorated spaces unleash the wildest homesick emotions.
Reds, browns, and greens dominate living spaces. Cinnamon, sugar, and ginger perfume the atmosphere. Flashing lights emanate a romantic glow into each room.
Regarding the holiday decor 2022, some people will stick to the classic, green-and-red holiday decoration. Others, the boldest, will surprise family and friends with disarming holiday decorating ideas that inject a festive feeling.
It's time to get your home dressed for the occasion. Bring together a holiday decor 2022 that is warm, elegant, and full of festive spirit.
This time of the year means love, togetherness, and hope. During the holiday season, everything feels different, ultimately because everything looks different. Holiday decorating can transform a sterile room into a space packed with holiday spirit. The wise choice of snug materials, warm colors, and fragrant scents play with our perception of space.
This guide for holiday decor 2022 hands out the perfect hints to design nostalgia-infused rooms. Here, the entryways are magic and majestic, dining rooms are bright and festive, living rooms are seductive and involving, and bedrooms hold a quiet atmosphere. Furthermore, this holiday decorating guide presents colors and textures that evoke the scents of a proper holiday feast – the whites, the browns, the oranges, the reds, and the goldens.
From statement design pieces to luxe rugs and home accessories, our small guide for holiday decorating encompasses extraordinary treasures that will make this holiday season one to remember with timeless, inviting and inspiring living spaces.
Holiday Decor 2022
Entryways
Make a great first impression with your holiday decorating. Redecorate your modern entryway or foyer with holiday decor that looks good all year.
Introduce some furniture and fixture with the colors of the season, such as a shapes rug or a modern bench in orange, red, or brown. For the upholstery, choose fabrics with an undeniably good feel, such as velvet or leather.
For the holiday decor 2022, you can ready your entryway design with an art deco console table or a midcentury modern cabinet. These design styles are timeless, and these types of furniture can be moved around the house and used for renovating a modern living room, for instance.
To complete your entryway holiday decor, complement it with a suspension lamp, floor lamp, or pair of sconces with dazzling golden accents.
With these holiday decorating tips for entryways, you will bring together a warm and inviting foyer that makes all your family and friends feel right at home.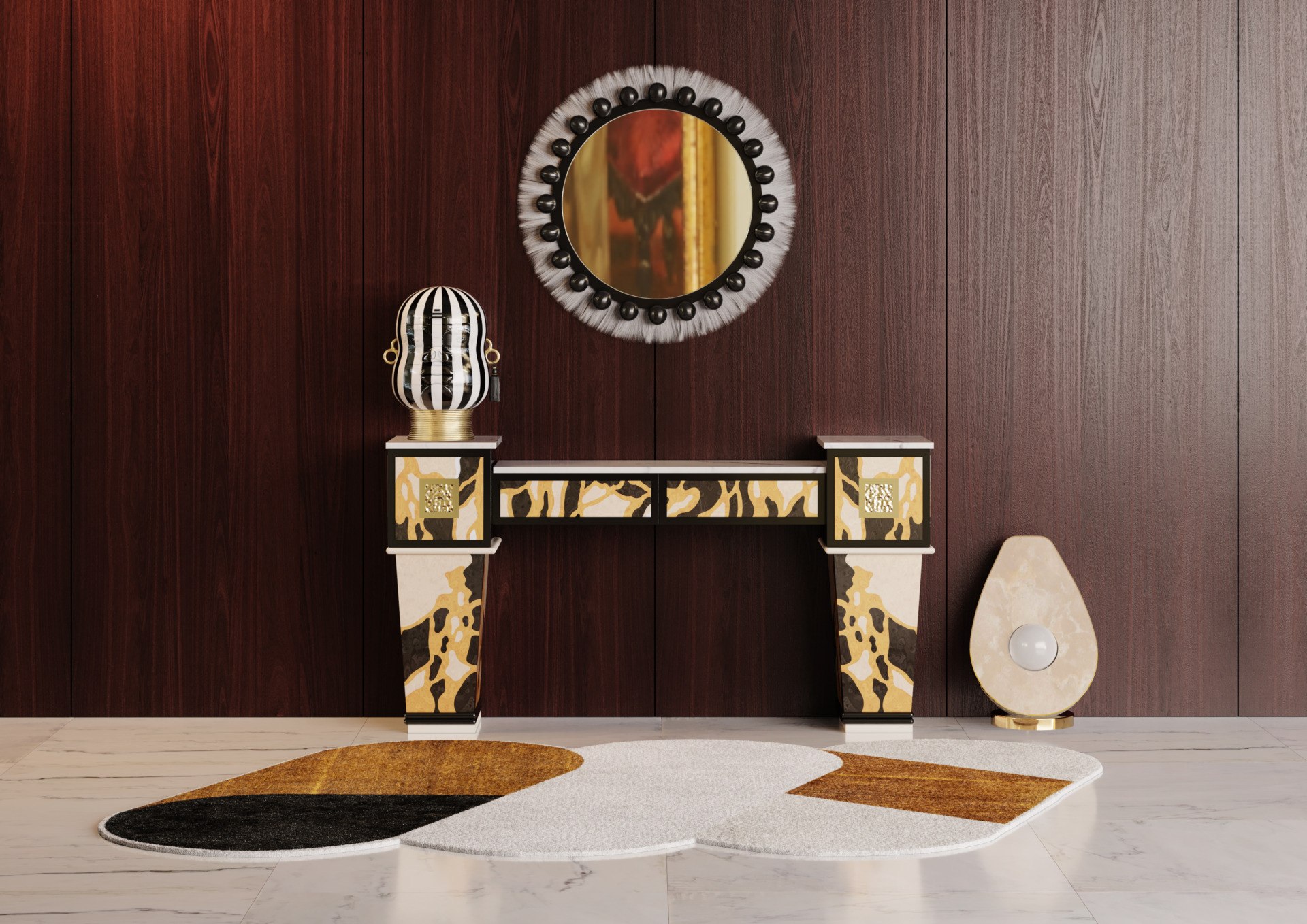 Dining Rooms
It's hard to tell what's the holiday season's main room. While many hours are spent in the kitchen preparing delicious meals and traditional desserts, it is in the dining room where we finally have time to sit down and enjoy all the food prepared with kindness and love.
The holiday decor 2022 must prepare any dining room to host lush Thanksgiving dinners and other festive feasts.
The dining table must be the pièce de résistance of any dining room, so make sure that your dining room design includes a modern dining table that is a conversation starter. Surround the dining table with an array of modern dining chairs that are robust and elegant and blend in with your guests' figures. Complement the dining room design with a game of textures that set a whimsical mood to enjoy the luxury of a fine dining experience with the warmth and comfort of home.
For the occasion, design a tablescape that combines different materials, such as ceramic, glass, and brass.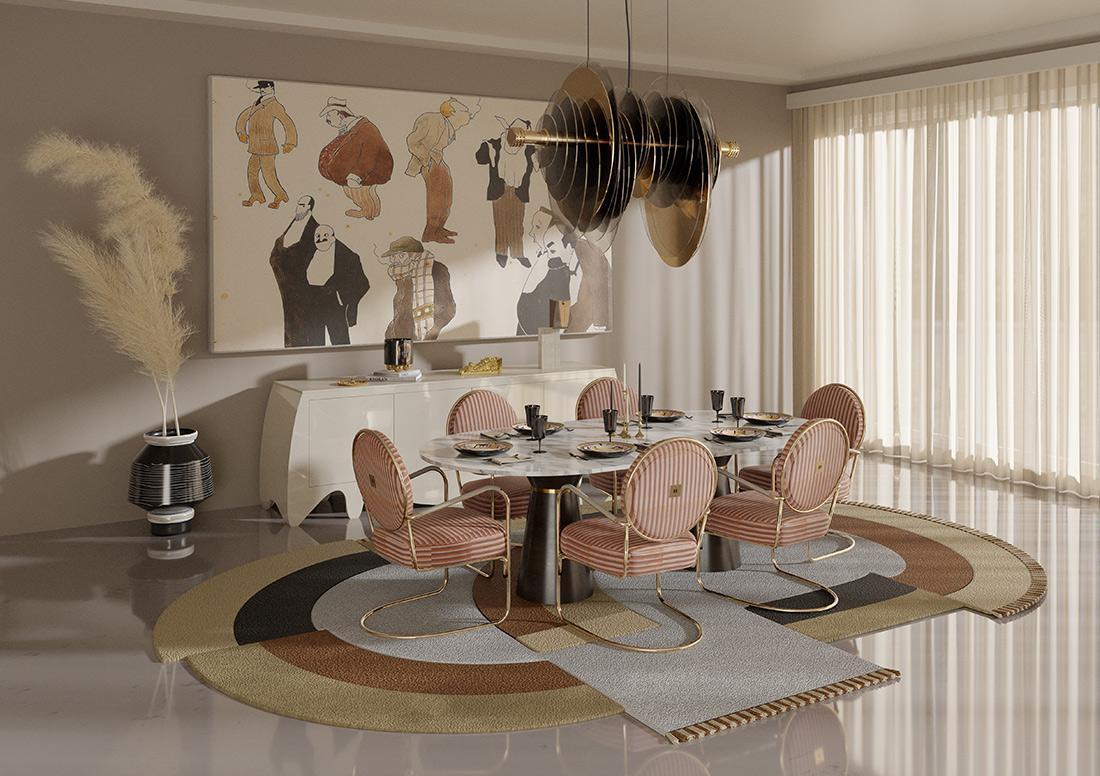 Living Rooms
Following or preceding a meal that nourishes the heart is a good conversation where you recollect or create new memories. These nostalgia-infused moments take place in living spaces with magical energy – the living room.
The living room holiday decor 2022 must be packed with cozy and stylish elements. For instance, a modern rug, a round sofa, a bouclé pouf, or a sculptural coffee table make a difference in your holiday decorating in your living room.
A sofa with layers of decorative pillows looks – and feels – more snugish. A coffee table in marble or travertine has a unique, compelling texture, and the notion of time will be lost around it.
Turn an ordinary living room into a living room full of holiday spirit, design the room's smell. Combine scented candles and home diffusers to create a distinctive smell that matches your holiday decor.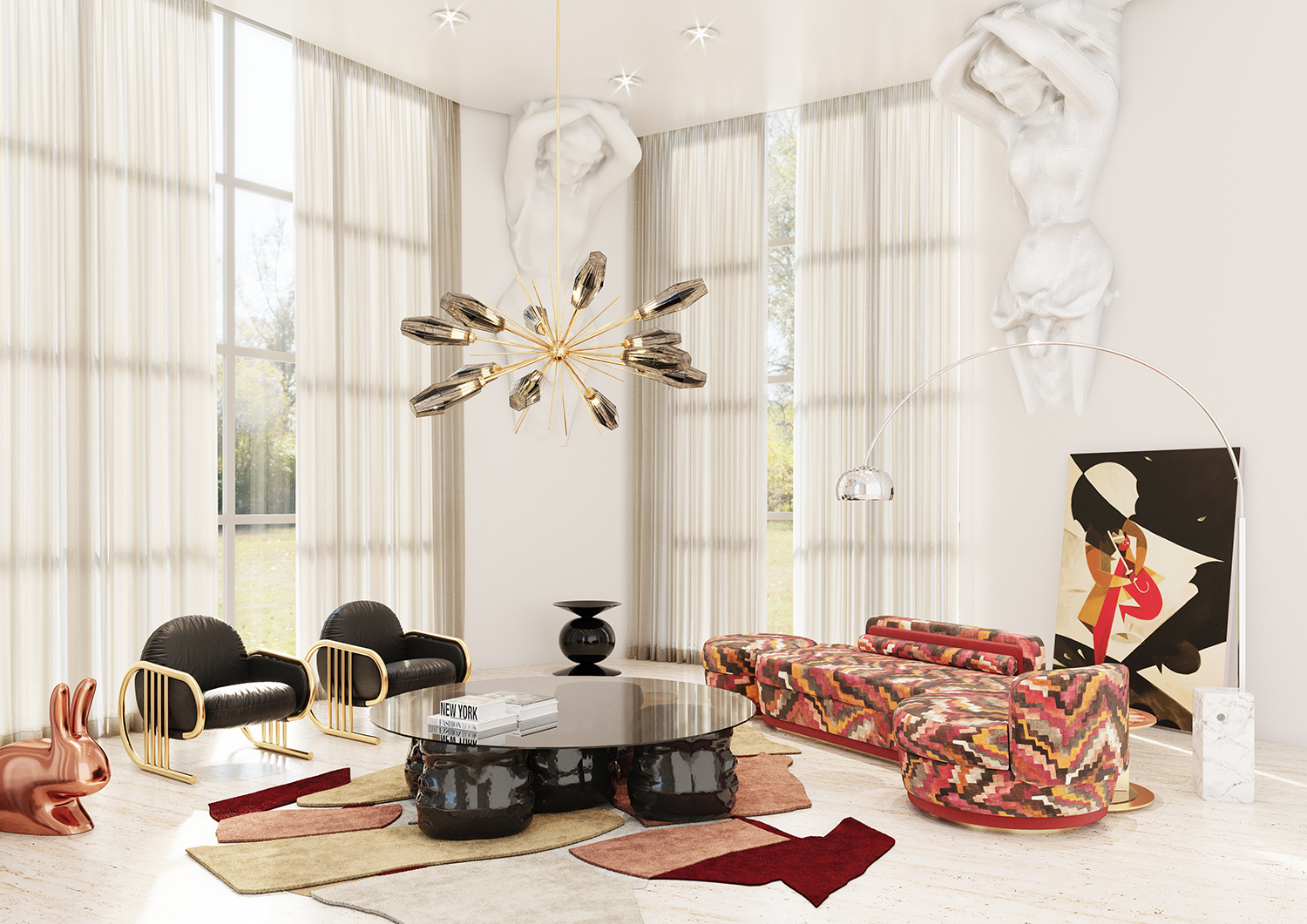 Bedrooms
The holiday decor 2022 is the perfect excuse – as if one was needed – to add more layers to any modern bedroom design.
Bedrooms should be the most peaceful room in the house. The right amount of natural light, the right amount of silence, the right color scheme, and the right plethora of materials make or break a bedroom design.
During the festive season, rugs with red accents, wool throws, and cozy pillows add an extra sentiment of comfort. These small layers of texture can change the bedroom entirely and spray in the air holiday spirit.
Corners
Corners matter in the holiday decor 2022. From the entryway to the backyard, every room must be filled with holiday spirit.
Feelings of love and kindness, joy and good cheer are felt with the glance at gleaming arrangements atop dining tables, coffee tables, and side tables. The red, orange and green cushions, curtains, and napkins make us taste this festive season more intensively.
Neglected corners gain a new life with small Christmas decorative elements, such as a freshly cut pine tree or a luxe lighting fixture. With holiday decor 2022, forgotten nooks become cozy spots that invite us to pause and enjoy the season.
Colors
The holiday season is about love. That might be why red is the most popular color in holiday decorating.
Often, interior designers face the challenge of decorating with red without becoming overwhelming. While red is the best color for holiday decor, there might be better options for those who seek festive home decor that can use all year.
In alternative to this hue that quickly becomes overwhelming, orange and pink are hues that will look incredibly good on your holiday decor 2022. Furthermore, home decor in orange or pink is timeless. While orange is festive and electrifying, pink is the ultimate color of love. Take orange hues to your entryway or dining room, and allow pink hues to invade the kitchen, living room, and bedroom.
Ivory, beige, and brown. Neutral hues line any modern interior space, matching streamlined furniture and minimalist decorative objects. Nevertheless, these colors evoking feelings of calm and quietness can dominate your holiday decor 2022.
When holiday decorating with neutral colors, combine these soft hues with golden details and pops of vibrant colors, such as red.
Off-whites and bleached browns are colors that look good in any room. However, a neutral bedroom holiday decor is timeless and seasonless.
Browns, blues, and greens. Earthy colors, those found in nature, bring healthful sentiments to any home. This palette of sophisticated colors can be the perfect choice for those seeking a refreshing holiday decor. Still, it is also ideal for those who want to welcome nature inside their homes.
While browns balance golden details and match ruby hues, blues and grey find the perfect balance when combined with neutral colors, such as ivory, beige, or light grey.
In a season where everything looks a little bit overdone, achieve a more subtle holiday decor with natural colors.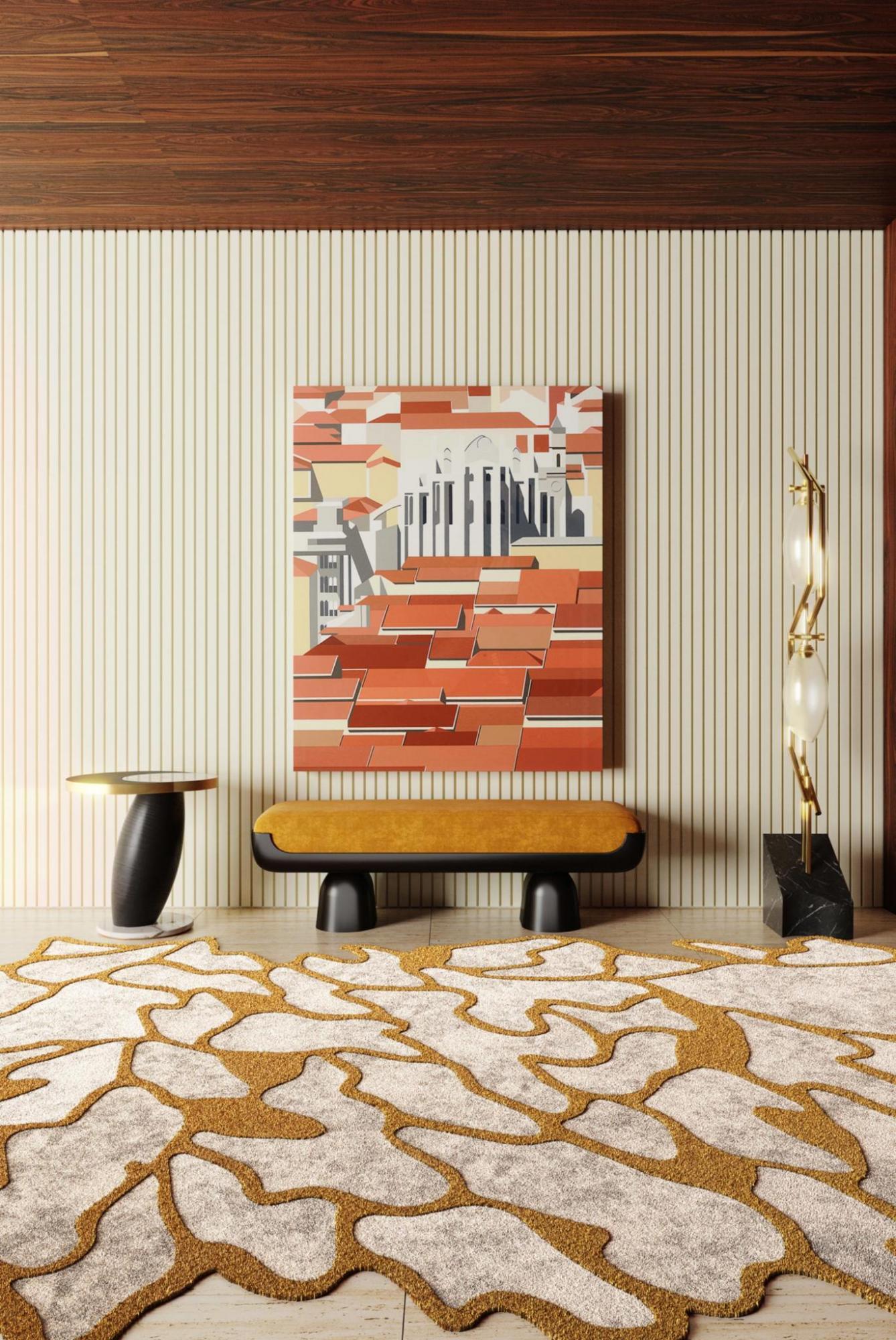 If you're still looking for more holiday decor 2023 ideas, discover this complete Holiday Decor Guide for a modern holiday decor that is timeless and luxurious.