The Burberry flagship store on Knightsbridge's Sloane Street in London has its opening last month. Vincenzo De Cotiis designed the interior that alludes to the famous Burberry check pattern.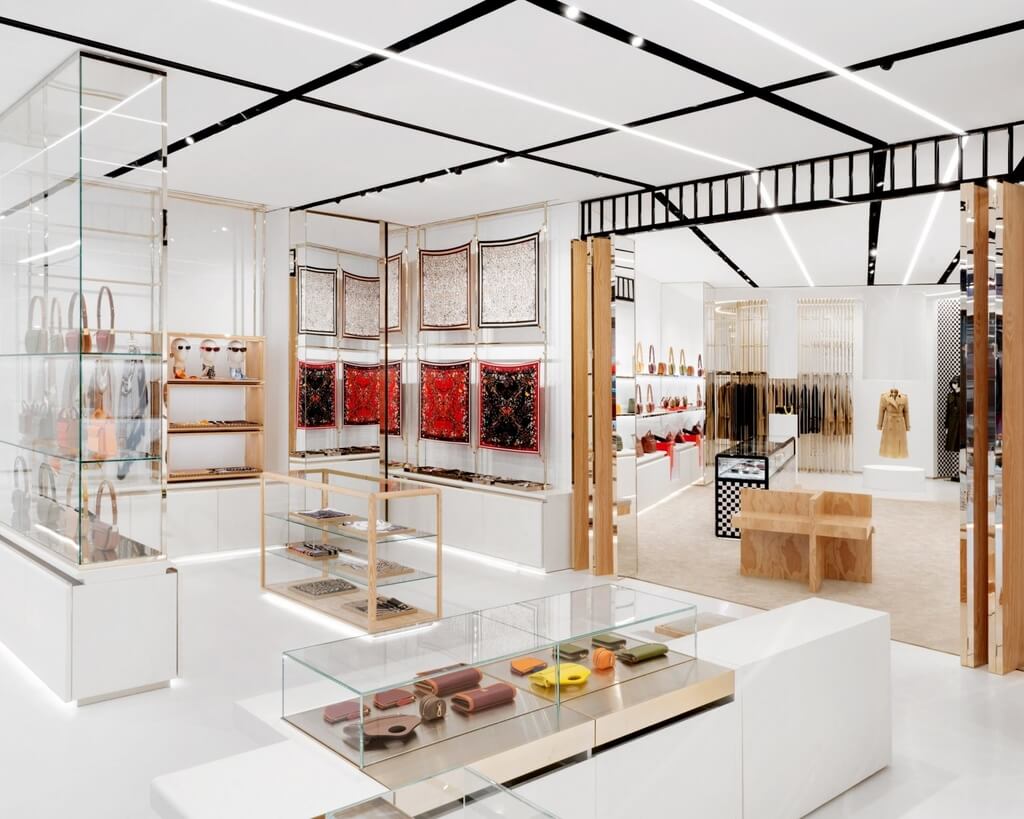 Burberry New Store
It should be noted, that the new Burberry spot is one of the largest fashion houses of this brand. The shop has over 857 square meters and three floors. It certainly makes a huge impression. Along with the large dimensions, the Burberry check pattern is ubiquitous.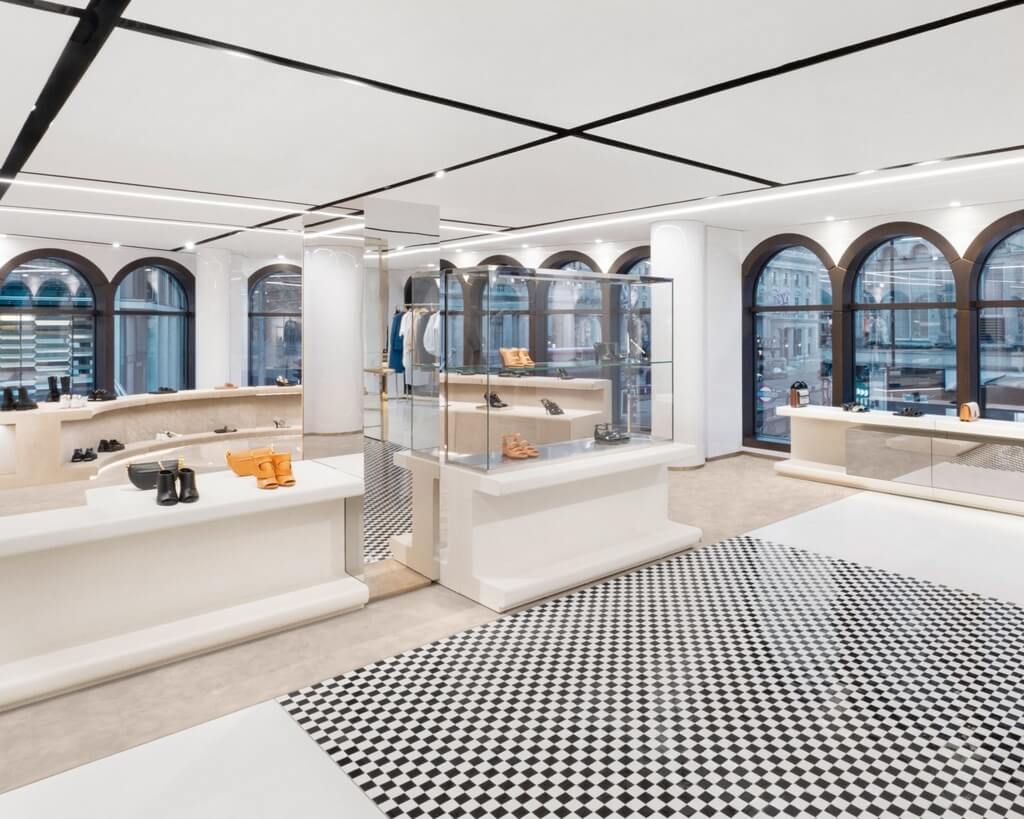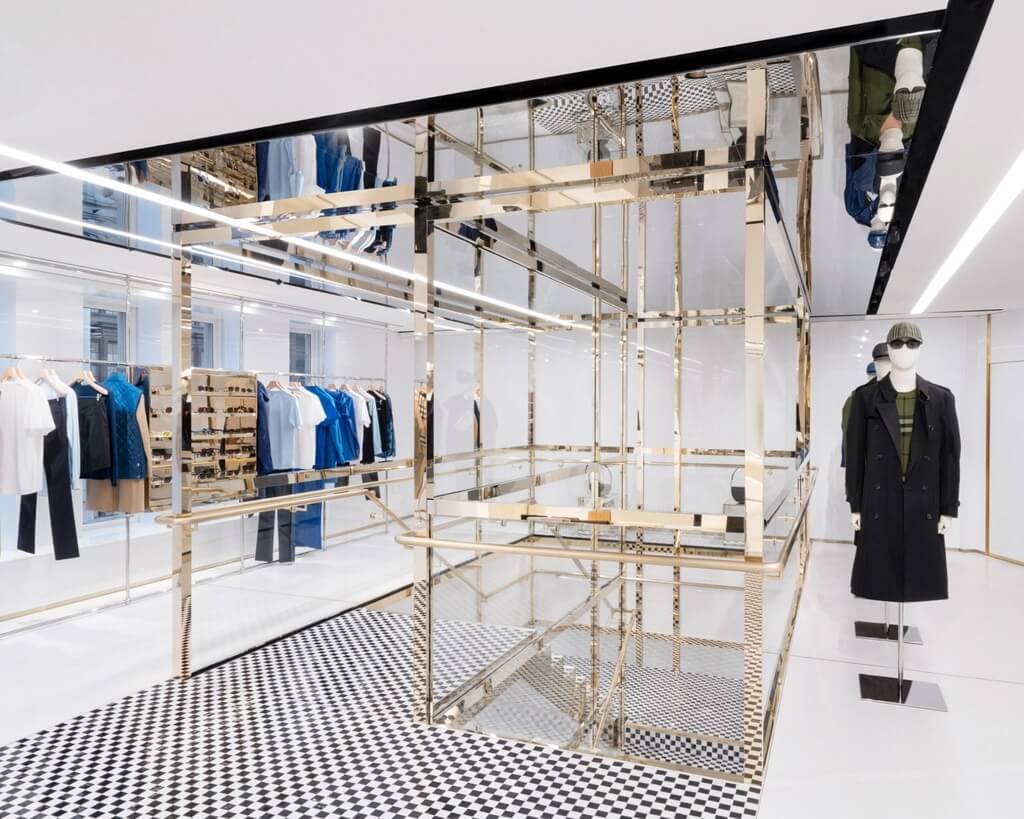 Obviously in the shop we can admire the combination of modernity, elegance, art and culture. The core Burberry's check colors connect all these points. Black, beige, white and purple. These colors are visible in every piece of the interior. Apart from this, the Italian architect, De Cottis, reinterpreted the famous check pattern. The new version of it we can see in gridded floors and ceilings.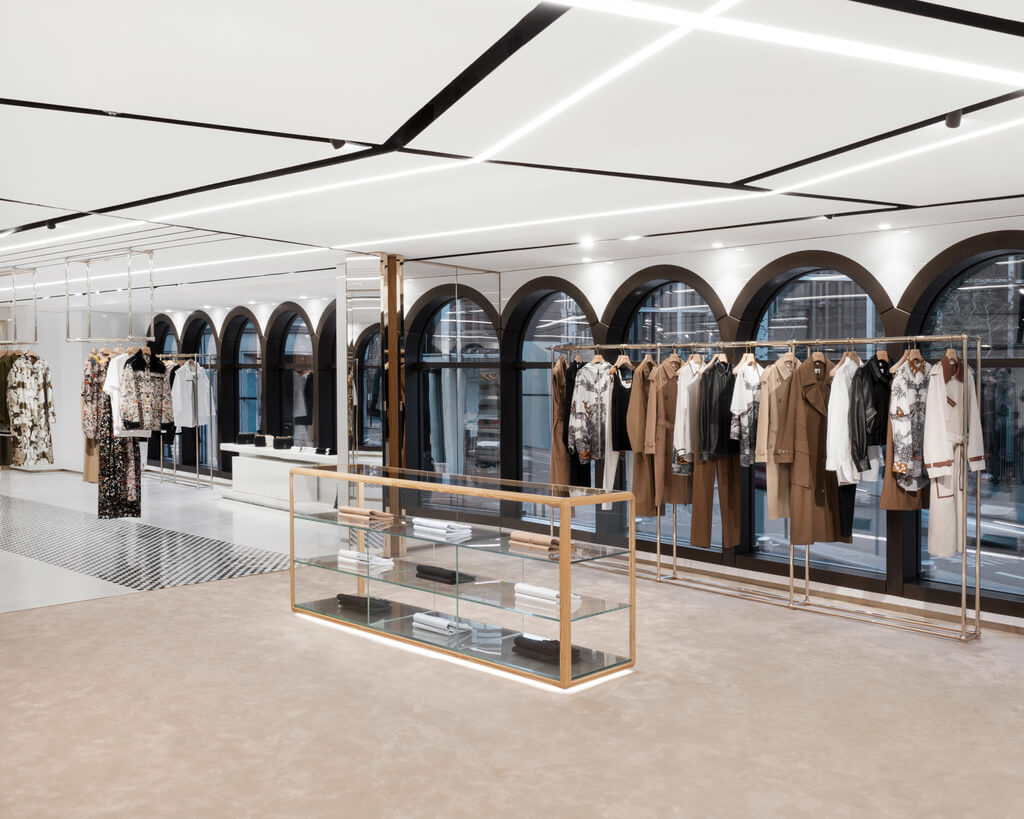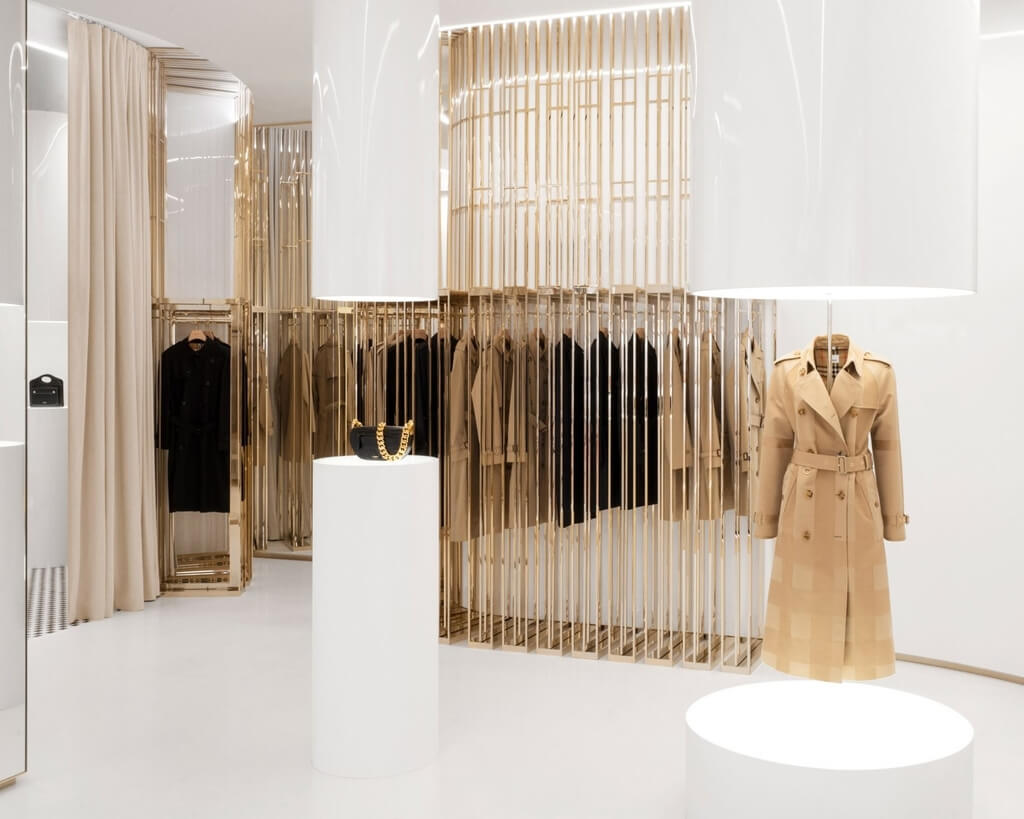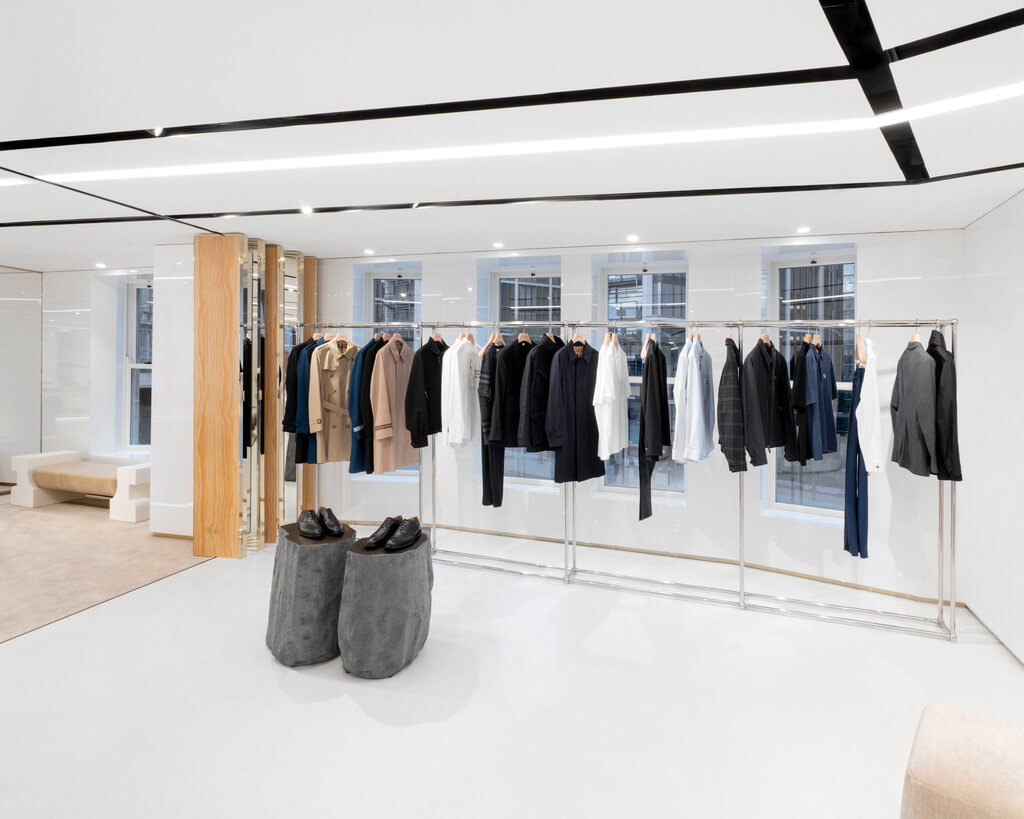 Interior Design of the New Store
The interior of the Burberry's new store is full of glossy white finishes. Together with the glass and mirrors, the interior seems to reflect the natural light from the outside. As a result, picture creates a bright, gallerish atmosphere and brings only pleasant memories from the visit.
The ground floor dedicates its space to the classic Burberry trench coat exhibition. In order to keep intimacy, de Cottis presents accessories in high gloss shelves and cabinets. A monochromatic, tiled staircase encased in the same pale steel leads to the upper floors. The first floor with an arched window and a beige carpet is a place for womenswear. The second and the last floor is a menswear area.
Apart from the monochromatic design, in the boutique we can find white terrazzo paired with fixtures and structured rails made from polished stainless steel. Across the floor their place have custom sculptural furniture and fixtures to emphasise the architectural asymmetry of the place.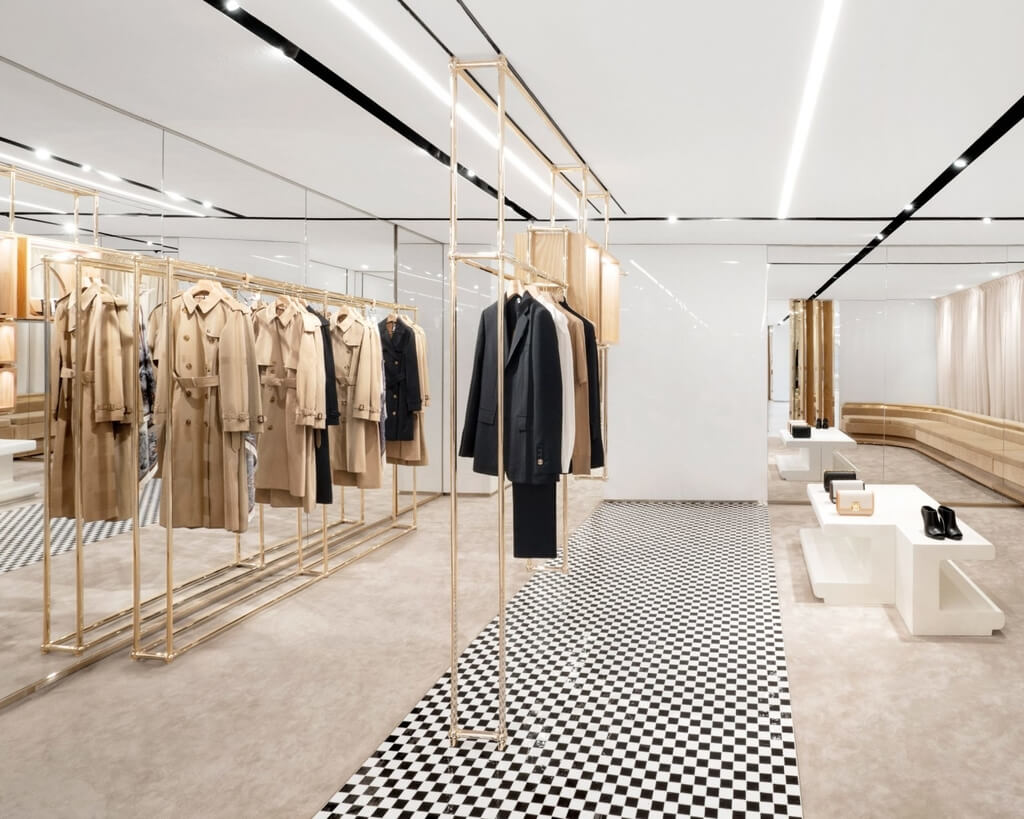 The new boutique will act as the blueprint for a new global design concept that Burberry is set to roll out across its stores. It follows last year's opening of the Burberry Shenzhen flagship store where customers can use WeChat and play their own music in fitting rooms.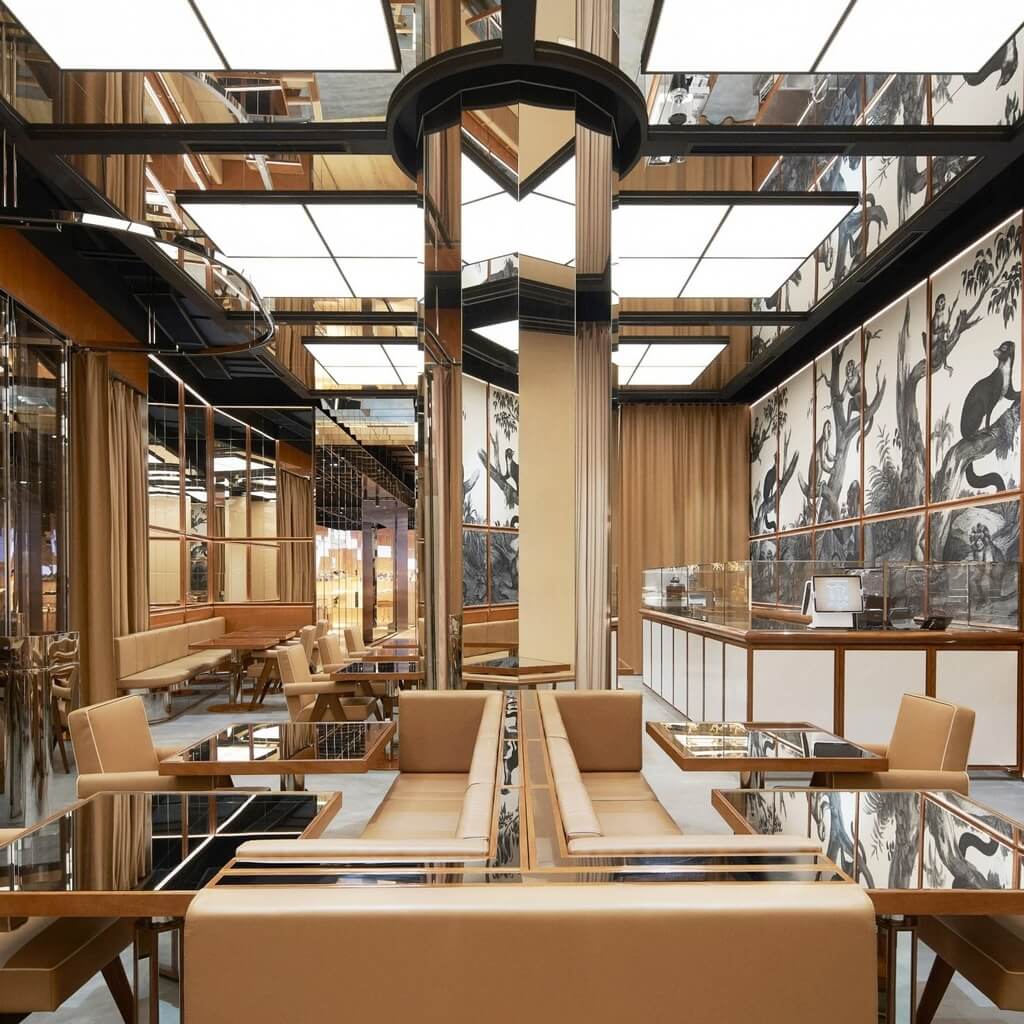 Check out our journal to discover more inspiration and find daily dose of modern and spectacular architecture designs. Do not forget to follow Hommés Studio on Pinterest to stay on top of our architectural moodboard.

Source: dezeen
Credits: Burberry