Luxury landscaping design ideas to inspire you on your outdoor living project. From timeless to landscaping design ideas trending now, we compiled both front yard landscaping design and backyard landscaping design ideas to inspire you. Get inspiration from these luxury landscaping design ideas and design a dreamy garden, front porch, backyard patio, or outdoor living room.
Even though there are more limitations on front yard landscaping design, due to area dimension or privacy, for instance, it is always possible to upgrade it, to luxe it up. In order words, to literally make an entrance.
On another hand, backyard landscaping design is more versatile. Opposing to front yards and porches, backyards usually are bigger, and more intimate. As a result, luxury landscaping design finds its home on the backyard patio of luxury houses.

FRONT YARD LUXURY LANDSCAPING DESIGN IDEAS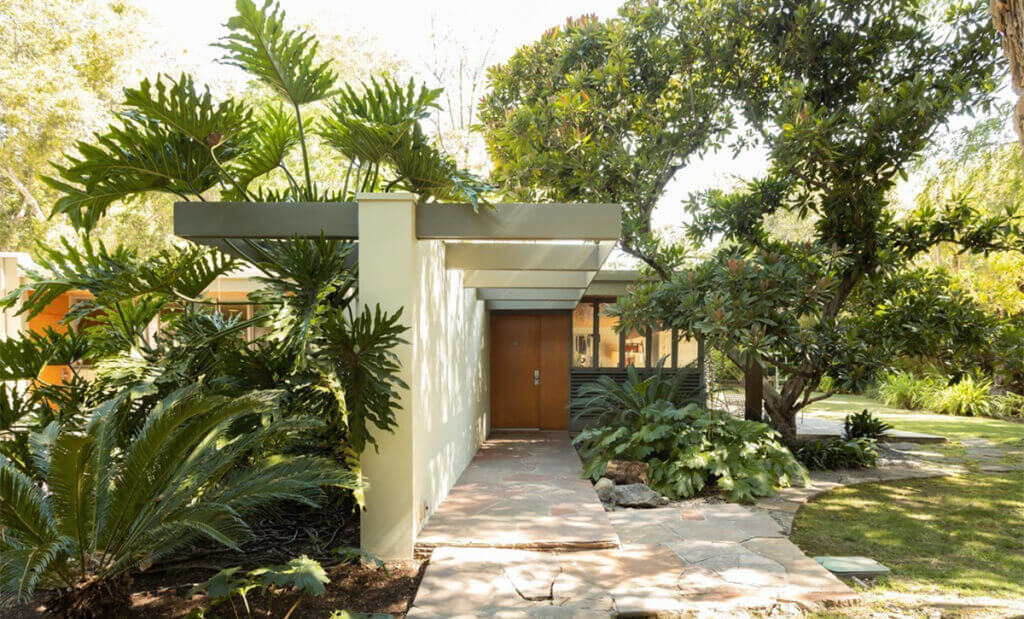 MODERN STONE PATHWAY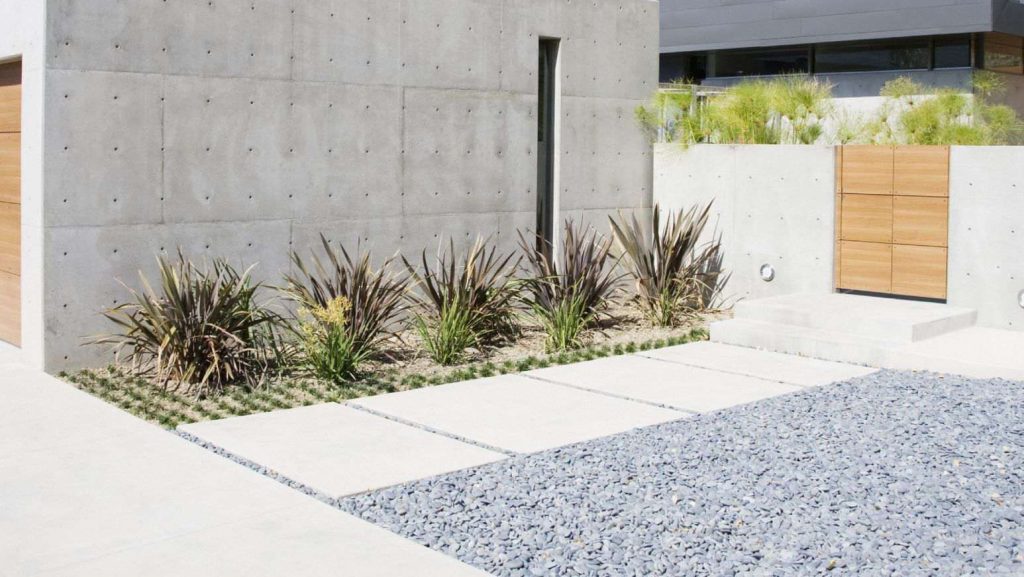 Stone pathways are a timeless move in landscaping design. If you're are into a traditional pathway for your front yard landscaping design, we recommend you to choose travertine stone. Travertine stone is naturally available in several hues. Therefore, we believe there is a matching hue for your landscape design project. But if you are more into modern architecture and modern luxury landscaping design, concrete is the go-to.
FRONT YARD VERTICAL GARDEN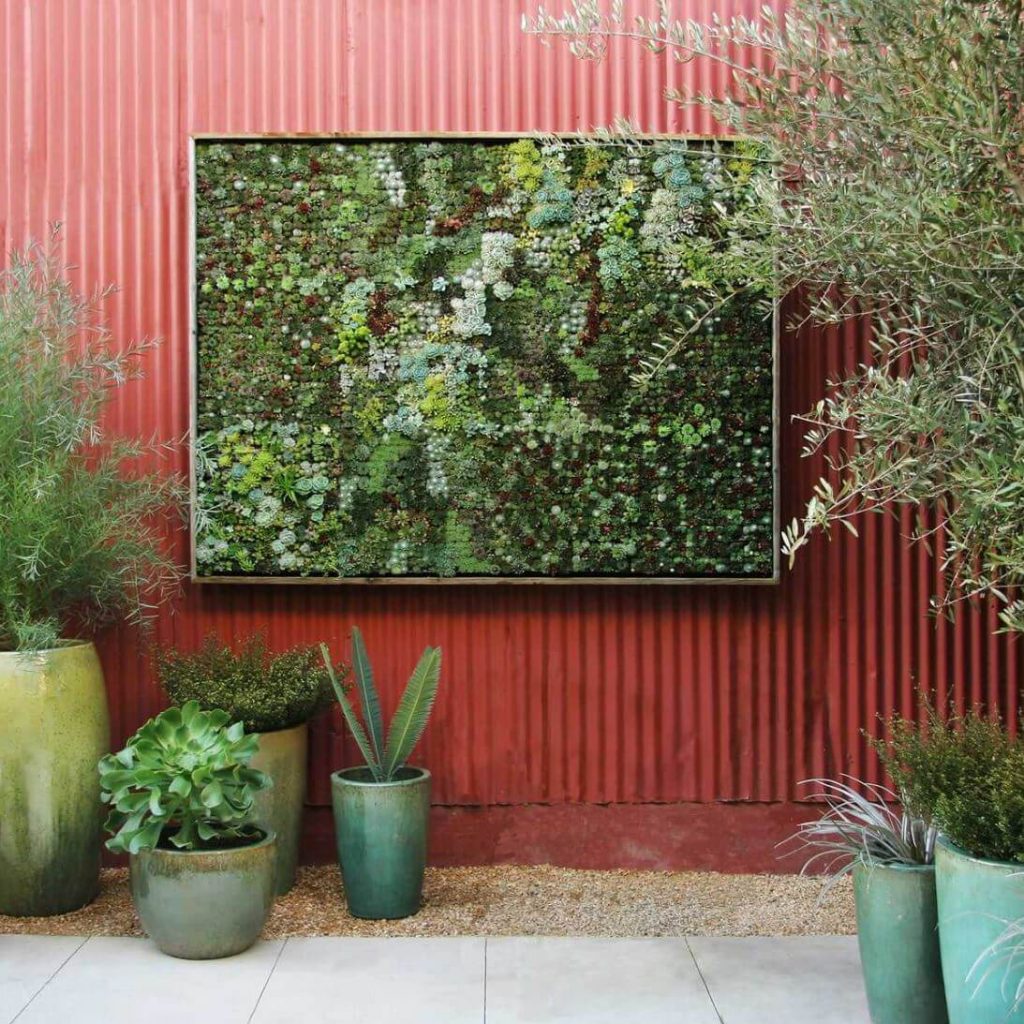 Vertical gardens are still trending. Especially because of the biophilic design trend, since vertical gardens are an aesthetic and efficient way of incorporating nature indoors. But what about installing a vertical garden on your front porch? You can cover entirely your entrance walls, your fence, or create beautiful natural installations on the walls, like art. Either way, vertical gardens are, undoubtedly, a luxury landscaping design statement.
FRONT PORCH CONVERSATION SET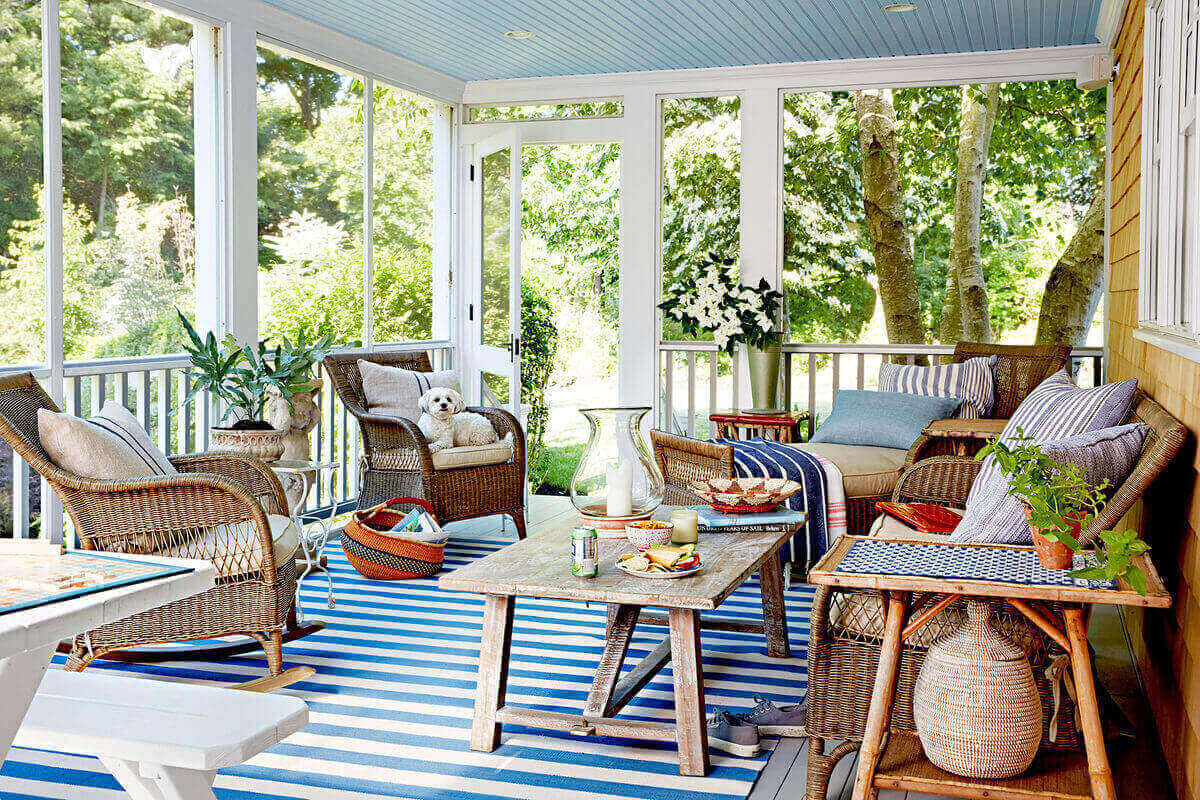 If your front porch has enough space for it, you definitely should create a conversational area or even a breakfast area. You should take advantage of every room in the house, both indoor and outdoor. If your outdoor living project doesn't have a backyard, you can still design a cozy and luxurious outdoor patio.
TROPICAL FRONT YARD AESTHETIC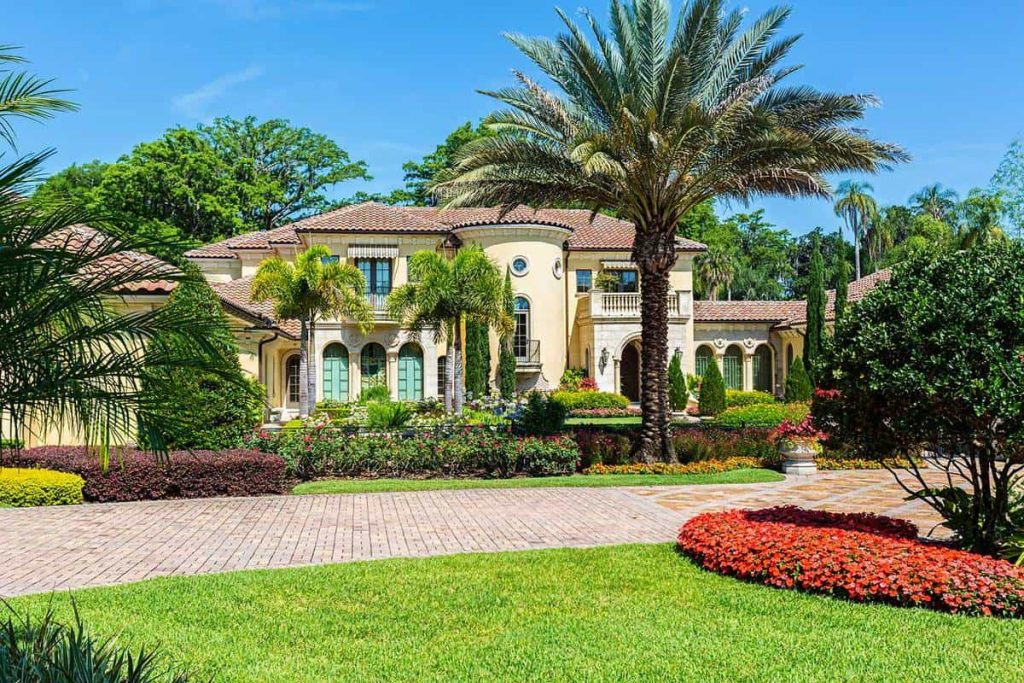 There's a charm in palm trees, right? They take us on a journey coast to coast, from Palm Beach to Palm Springs. And we feel the energy of the sun and the wind of the sea. In addition to its summerish looks, a tropical front yard landscaping design exhales luxury.
FRONT PORCH SWING CHAIR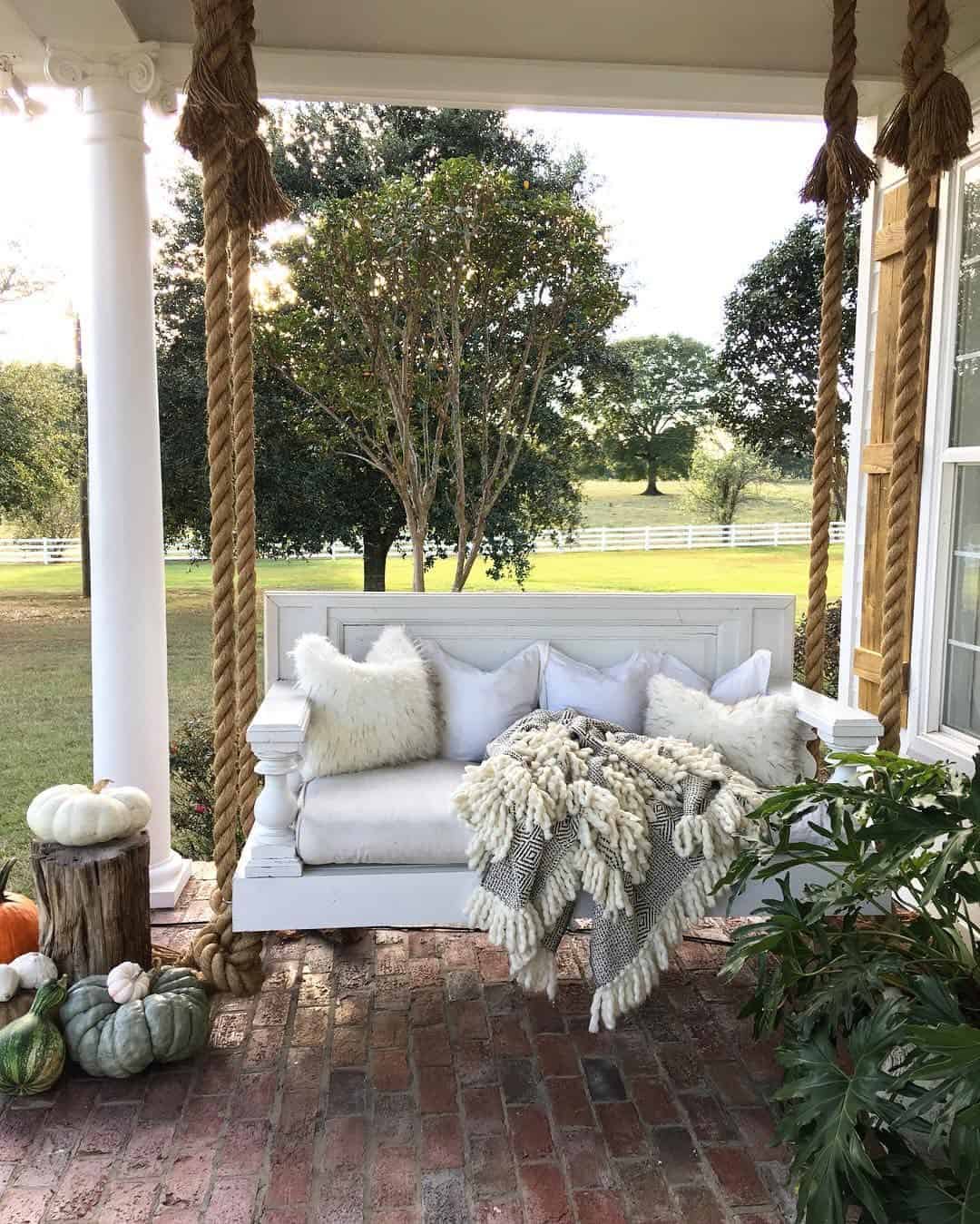 A swing chair, as much as any other suspended decoration, is a statement of luxury landscaping design. If you're working on an outdoor living project, make an entrance! Design a front porch with suspended swing chairs, plants, and even art installations. Make it mysterious or romantic, it's up to you. What really matters is to provoke the eyes of the viewer.
MEDITERRANEAN FRONT YARD LUXURY LANDSCAPING DESIGN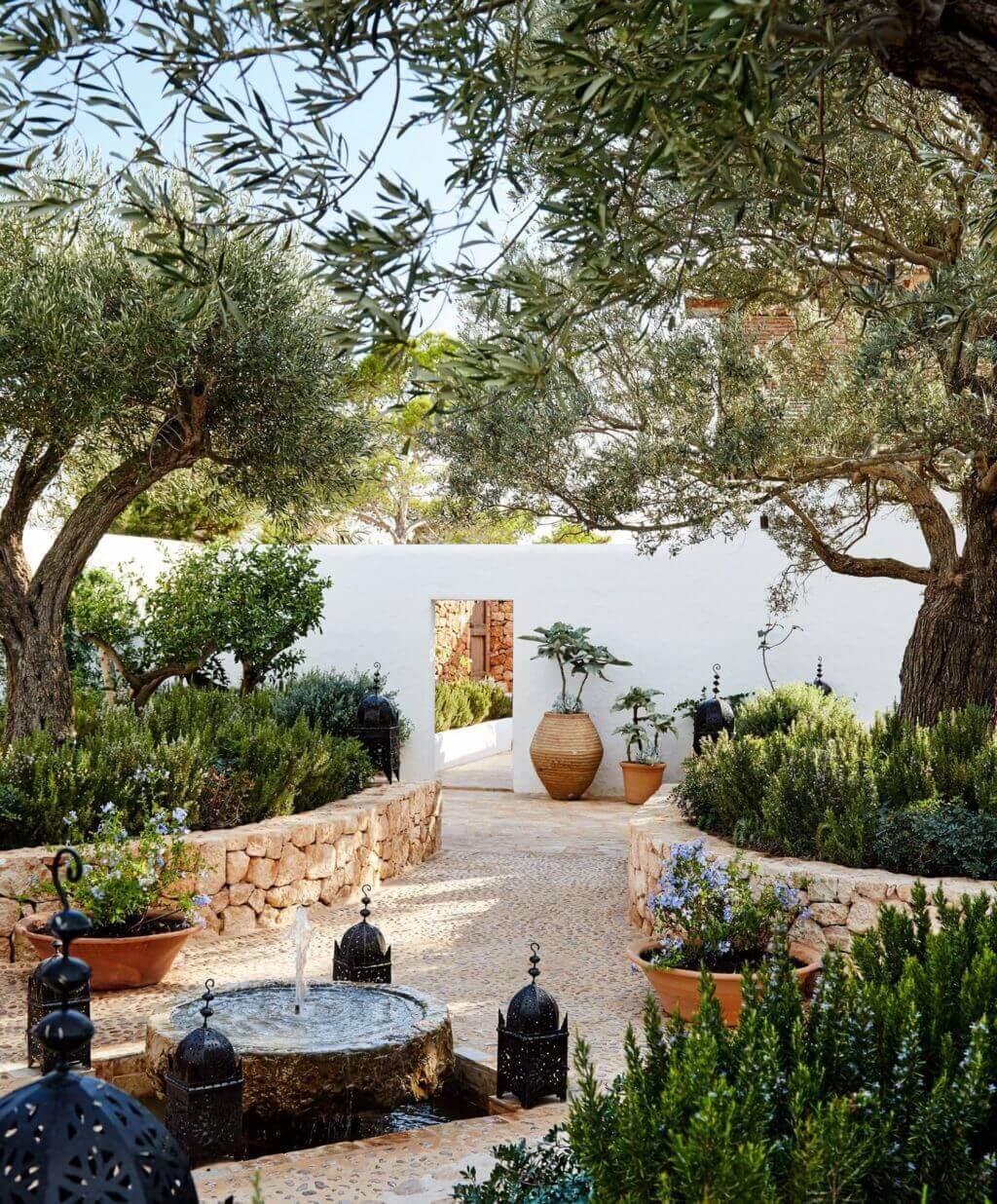 Mediterranean landscaping design is simple, yet luxurious. If your working on a beach house, the Mediterranean landscape design style is perfect for it. Surround a stone pathway with olive trees, succulents, vases of flowers, and rosemary or lavender. Both rosemary and lavender are highly aesthetic, low-maintain, and will emanate a unique fragrance every time you arrive home. Furthermore, both these plants can be used for the culinary or… to make some delicious cocktails.
ADD BUSHES OR A FENCE FOR PRIVACY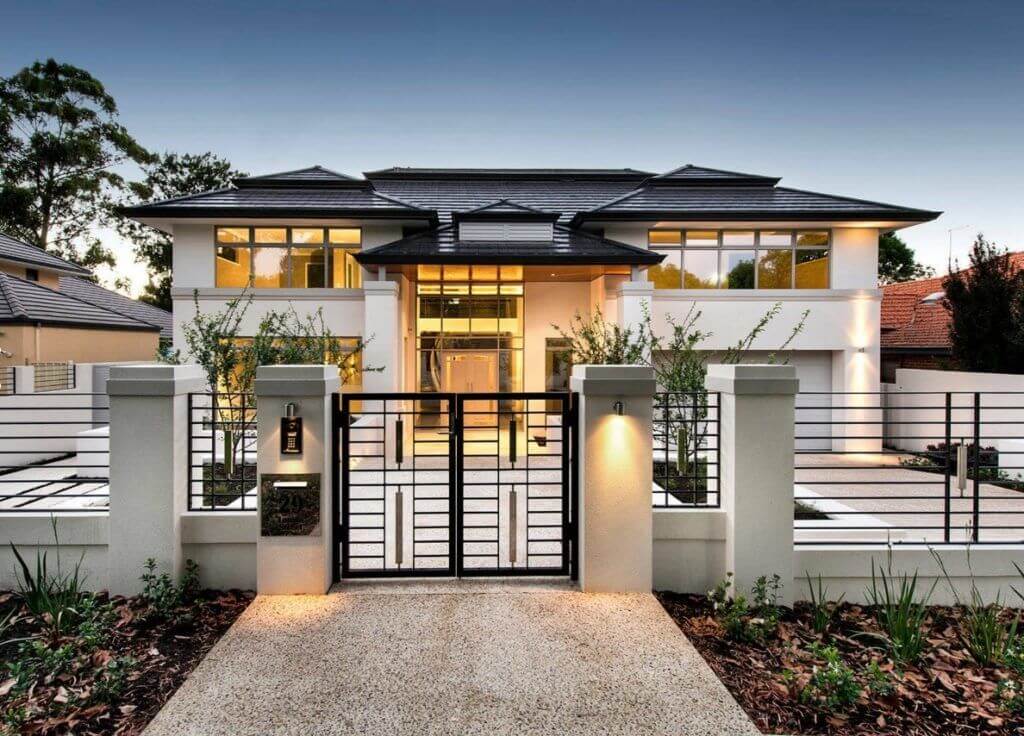 For a secretive luxury landscaping design, add a fence to your entryway, or bushes. You can also add both, with bushes right next to the fence. Even though you don't find fences aesthetically pleasing, you can always plant high and robust trees. That will provide enough privacy to your front yard.
ILLUMINATE YOUR FRONT YARD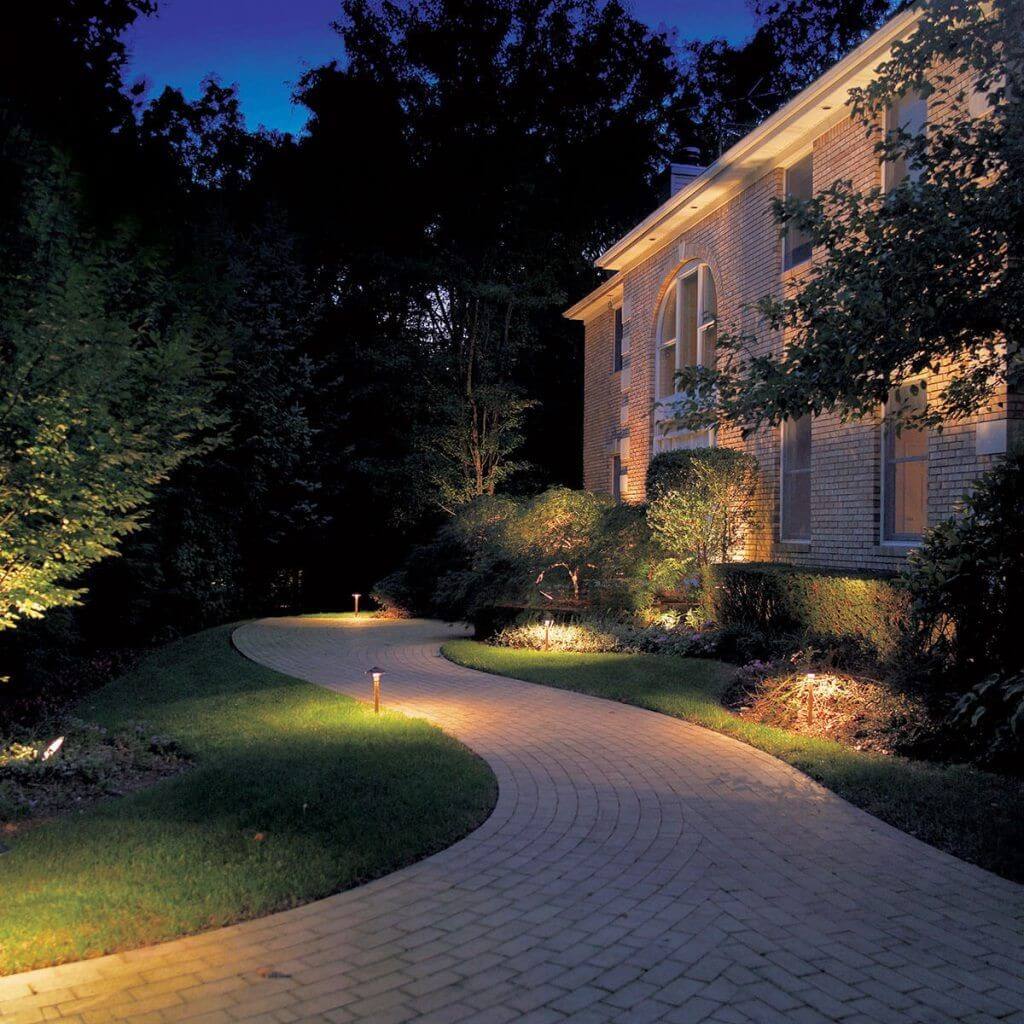 There are many reasons to illuminate your front yard, namely security, functionality, or aesthetics. Lighting up your entryway allow you to feel securer in case of an isolated property. It also allows you to design a pathway between your outdoor and indoor areas. Additionally, you can also use light to highlight an architectural feature or a landscape design element besides the light itself.
BACKYARD LUXURY LANDSCAPING DESIGN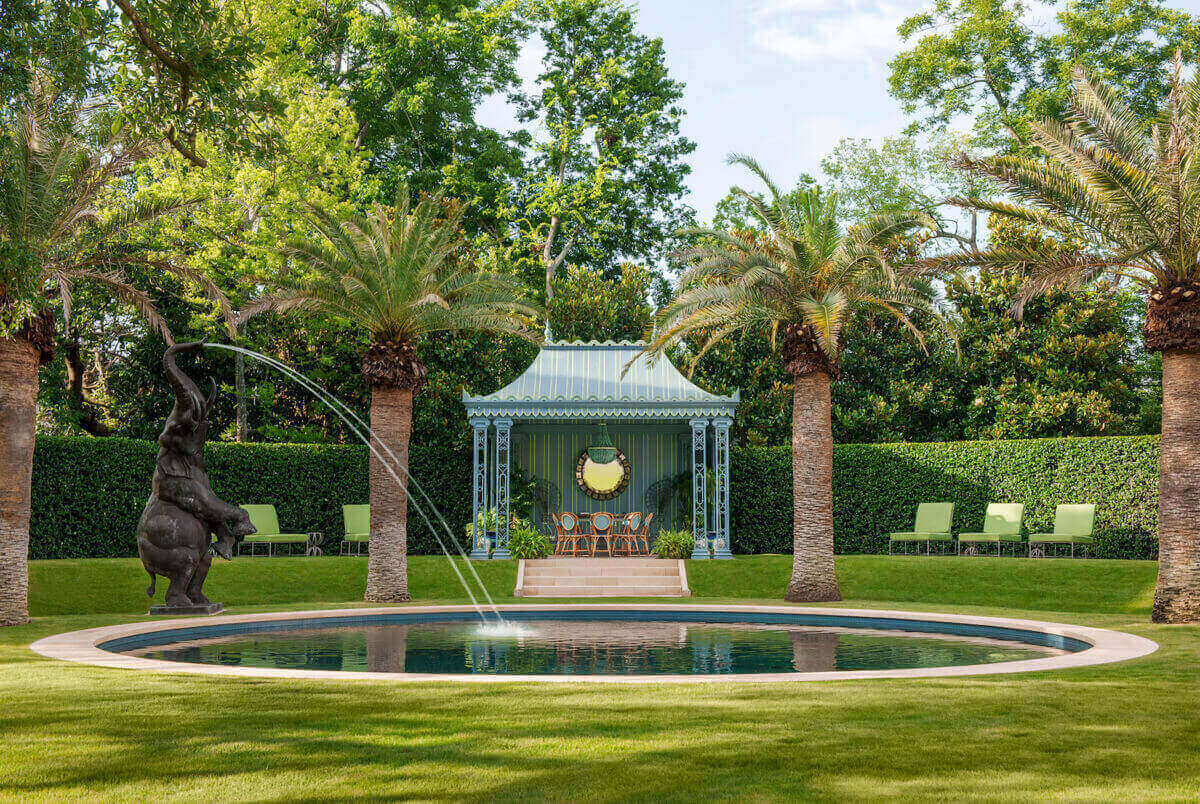 BACKYARD JACUZZI LANDSCAPING DESIGN
Backyards mean privacy, right? And want should you do if you love being in the water but are lacking in space for installing an outdoor pool? That's right. A jacuzzi. Nothing shouts luxury as a jacuzzi. It is eccentric, it's true. But it also brings many benefits for both body and soul.
OUTDOOR POOL LANDSCAPING DESIGN
In case of being one of the lucky ones and you are working on an outdoor pool project, your creativity has no boundaries. Designing an outdoor poolside is your chance to pursue a truly luxury landscaping design project. Choose the right pavement, plants, and outdoor furniture. You cannot go wrong with an outdoor pool landscaping design.
BACKYARD OUTDOOR BAR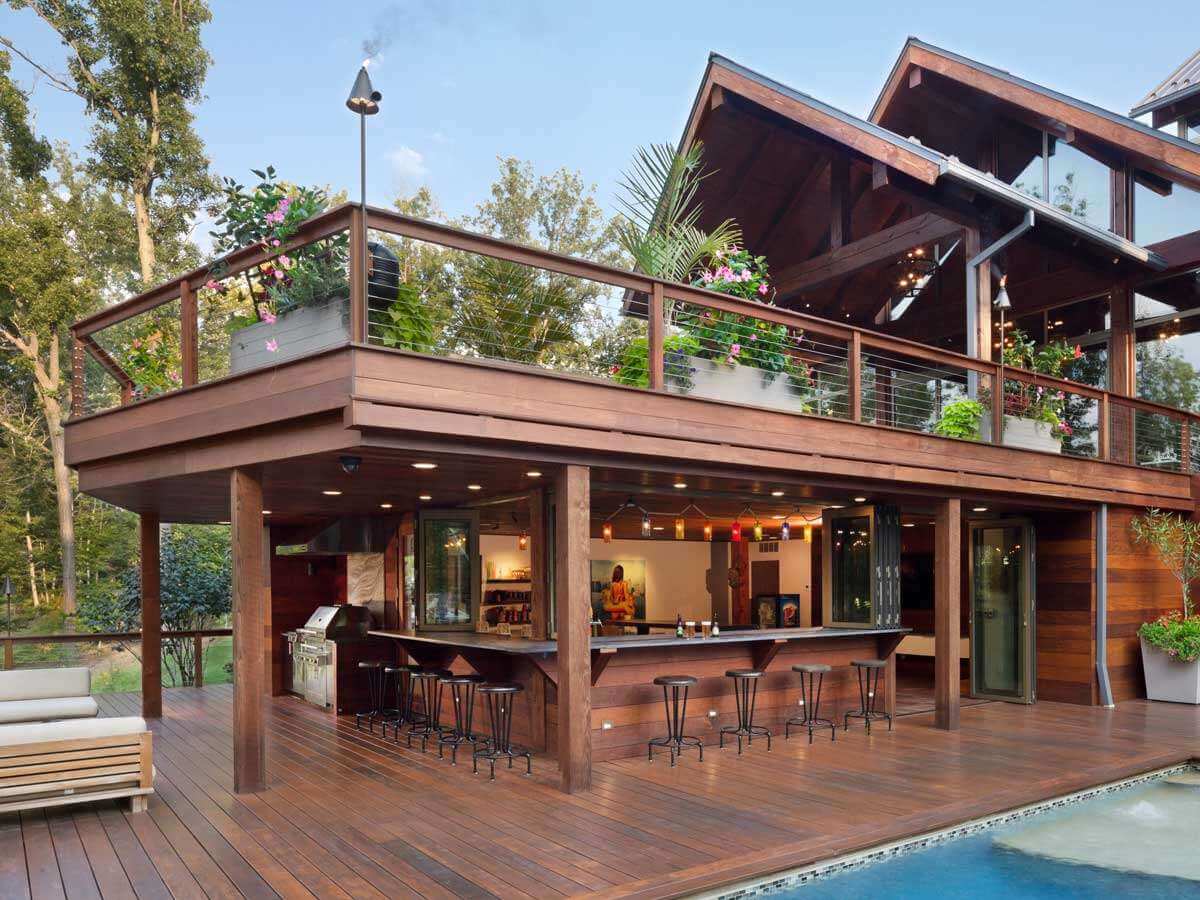 A luxury landscaping design with an outdoor pool asks for a backyard outdoor bar as well. It might not be the best feature for a family house's outdoor patio. However, it is great for a resort-like backyard and to host pool parties. If your client is a party animal, they will love it.
BACKYARD VERTICAL GARDENS
Vertical gardens are not only stunning for front yards but also for back yards. Backyards vertical gardens are a great option to include some natural elements in urban properties, such as apartments' backyard patios or rooftops.
MEANINGFUL GARDENS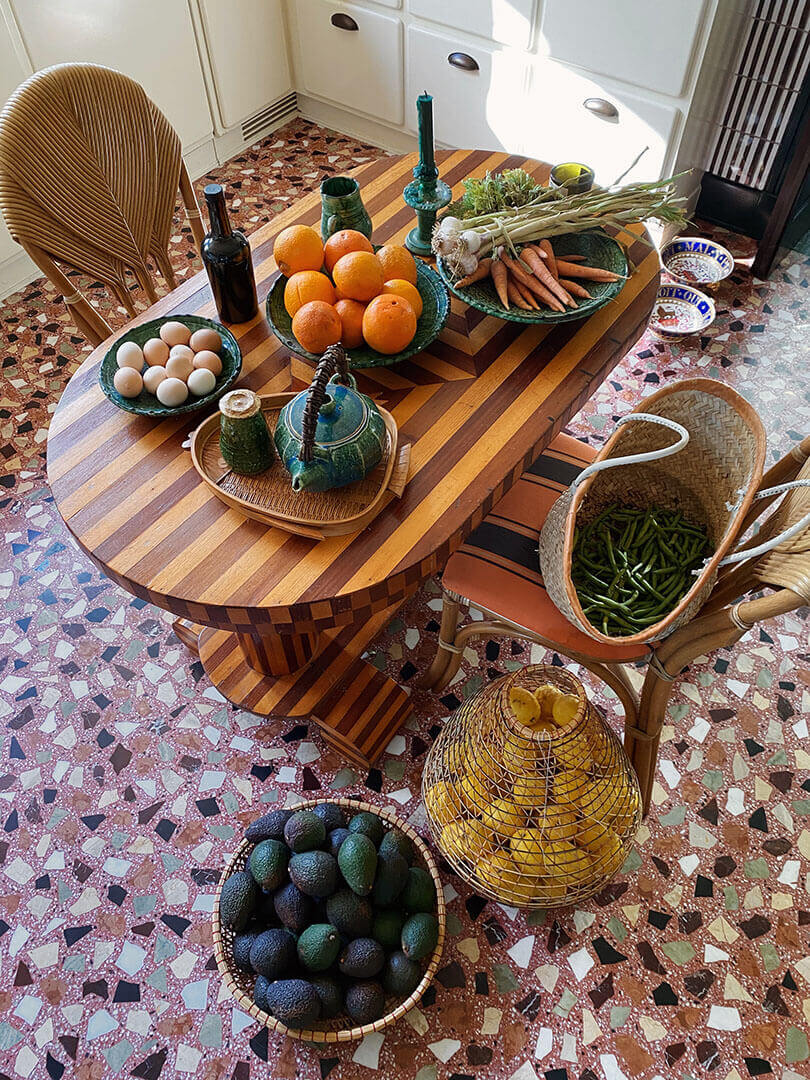 Meaningful gardens are a growing trend. In order to have a more responsible and eco-friendly lifestyle, luxury landscaping design has been including sustainable gardens on backyards. What does this mean? Meaningful gardens mean to plant in order to later harvest, such as aromatic herbs, vegetables, and fruit trees.
OUTDOOR DINING ROOM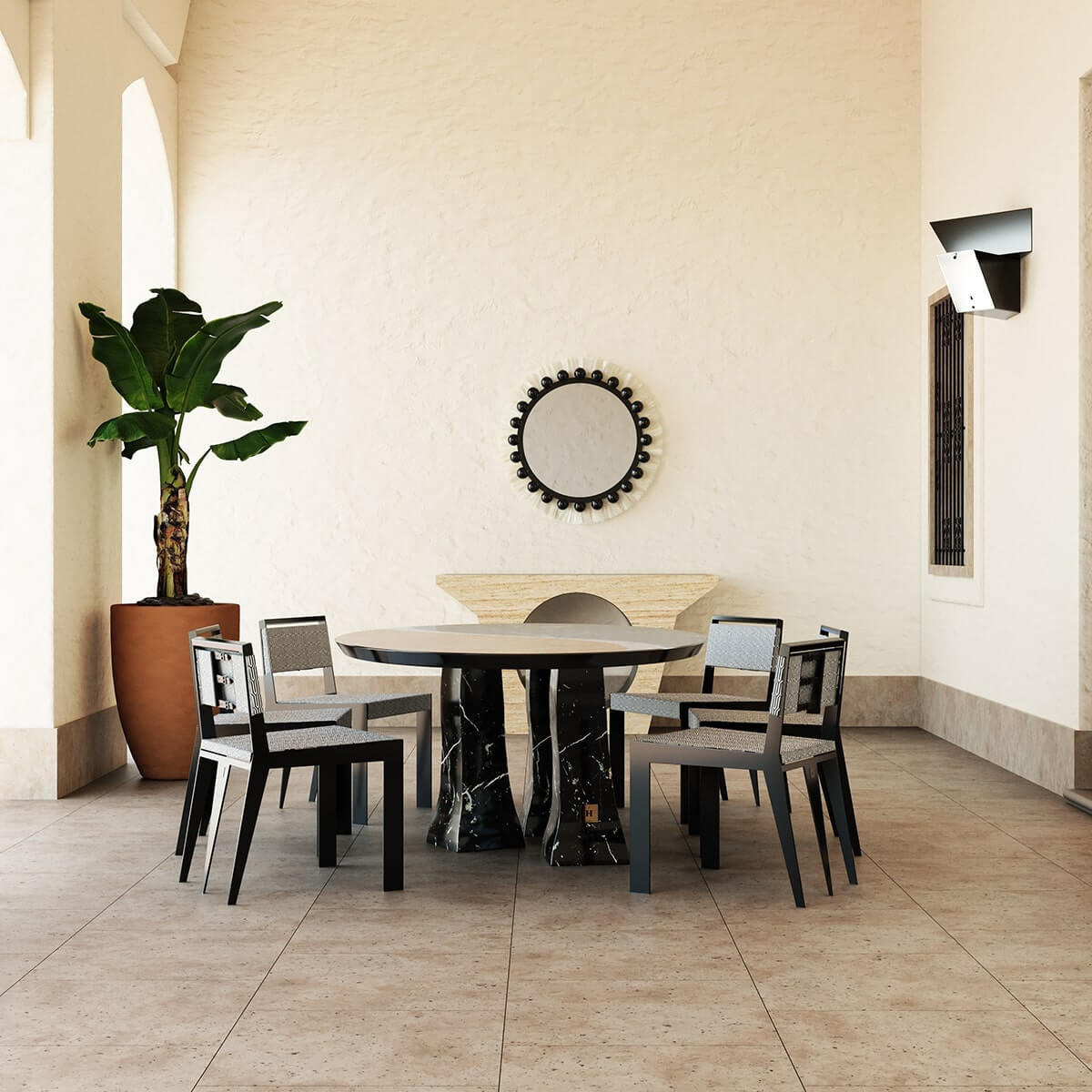 Almost everyone dreams about an outdoor dining room. Summer breeze, white wine, fresh fruit. When we think about luxury landscaping design, there's always a big yard and a dining table somewhere. Even though you don't have a vineyard to work on, you can always design a memorable outdoor dining room to share great meals and engage in passionate conversations with friends and family.
OUTDOOR KITCHEN
If you're working on an outdoor living project whose owners of the house love to cook, an outdoor kitchen will let them speechless. People who love to cook, and share meals, also love to prepare food surrounded by friends and good vibes.
MODERN WATER FOUNTAIN
Water fountains are an underrated feature of landscaping design. We still picture water fountains on extensive landscape architectural projects, especially in public spaces. Nevertheless, water fountains, either front yard or backyard, are highly pleasing. On a family home, they might not be that useful, that's true. But there is something very relaxing within them. Almost magic.
YOUR VERY OWN URBAN OASIS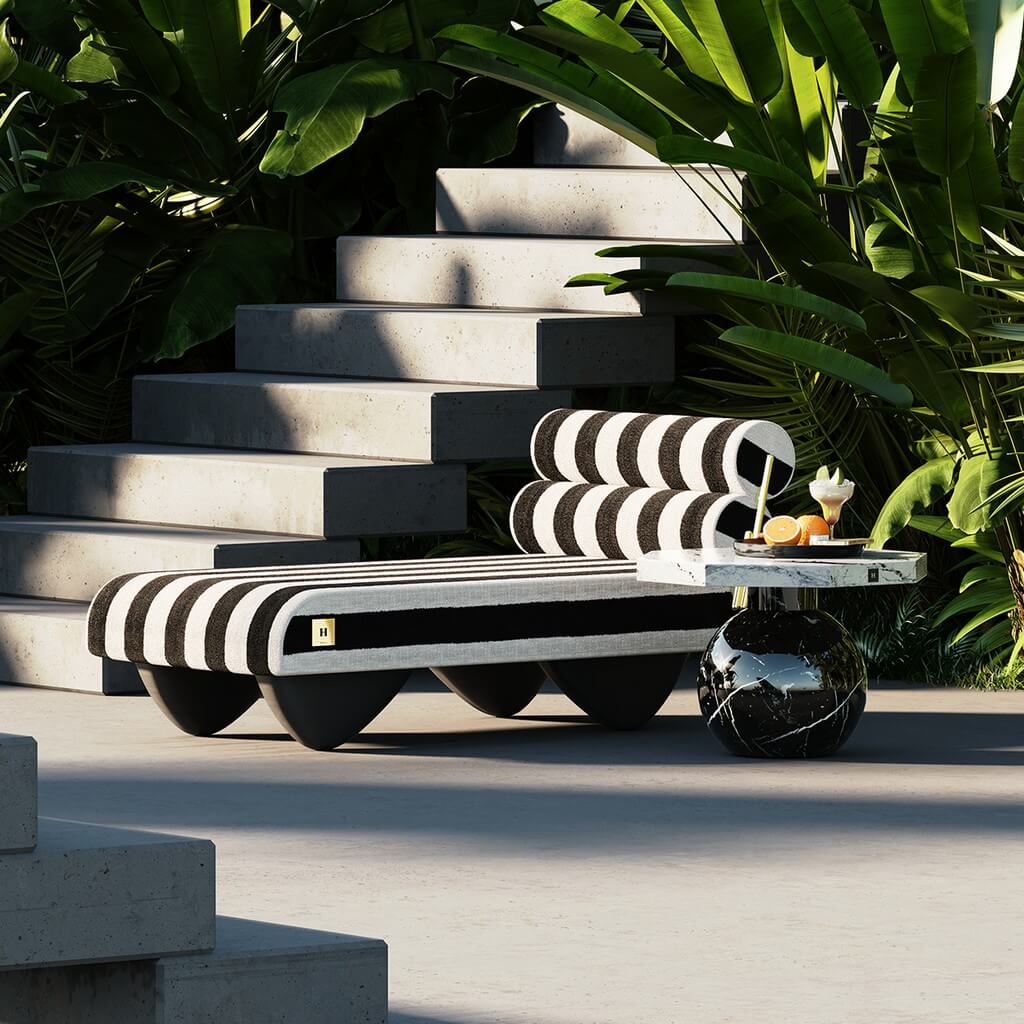 Being outdoors is always good. It makes you feel good, and it is actually good for both mental and physical health. You deserve to have your very own urban oasis, to read, to drink a cup of coffee or tea, to meditate. If you don't have a big space to work on, you can still design a beautiful and inspiring space to be outdoors. Go for a comfy armchair or daybed. Add up a side table to lay down a book or a mug. And add greenery. A big vase with plants will do wonders.
OUTDOOR FIRE PIT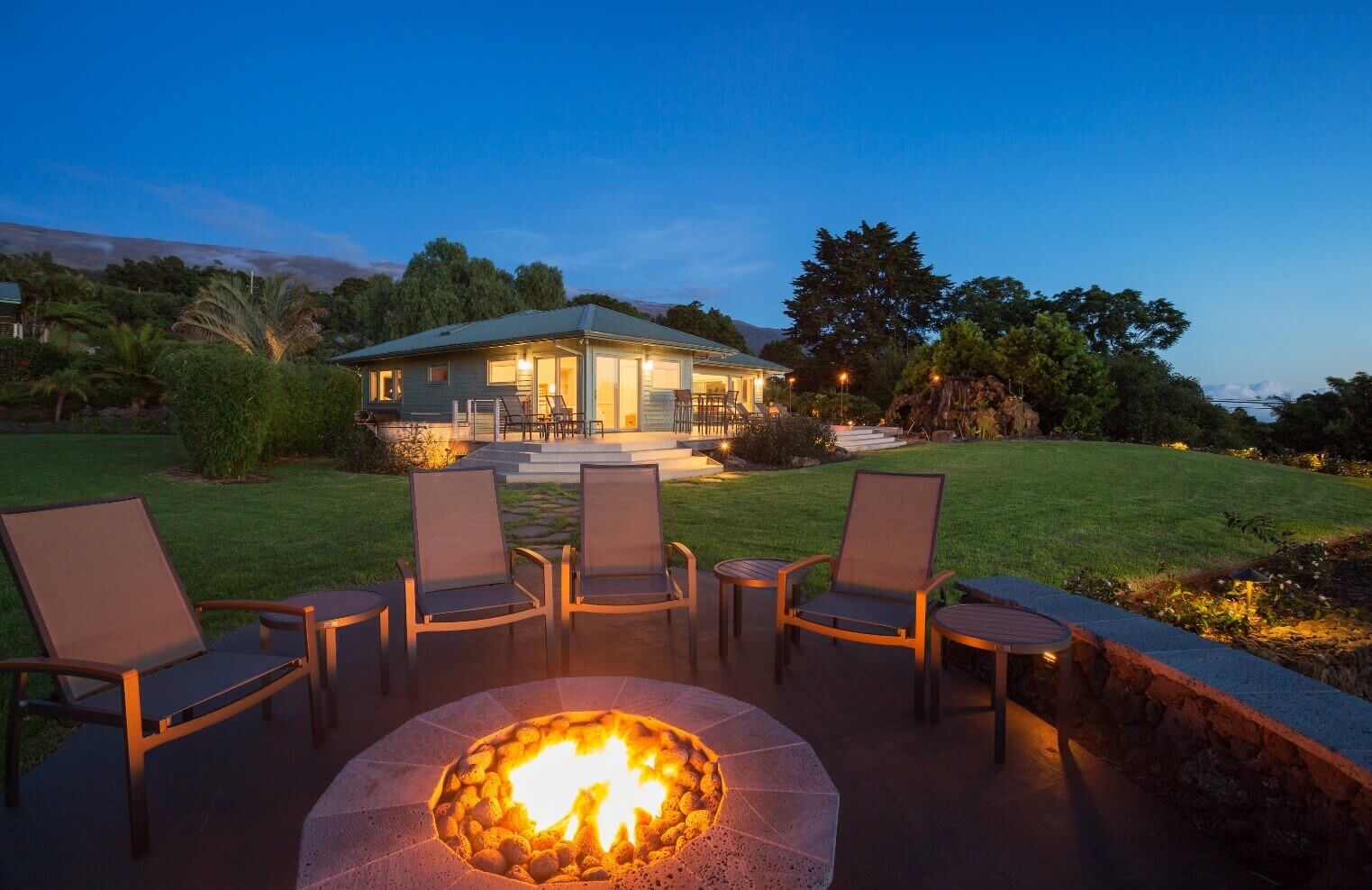 Why you should consider adding a fire pit to your luxury landscaping design project? Fire pits will warm up not only the weather but also the mood. They are perfect to set an intimate and romantic mood, as well as to add some mystery in the air.
OUTDOOR MOVIE THEATER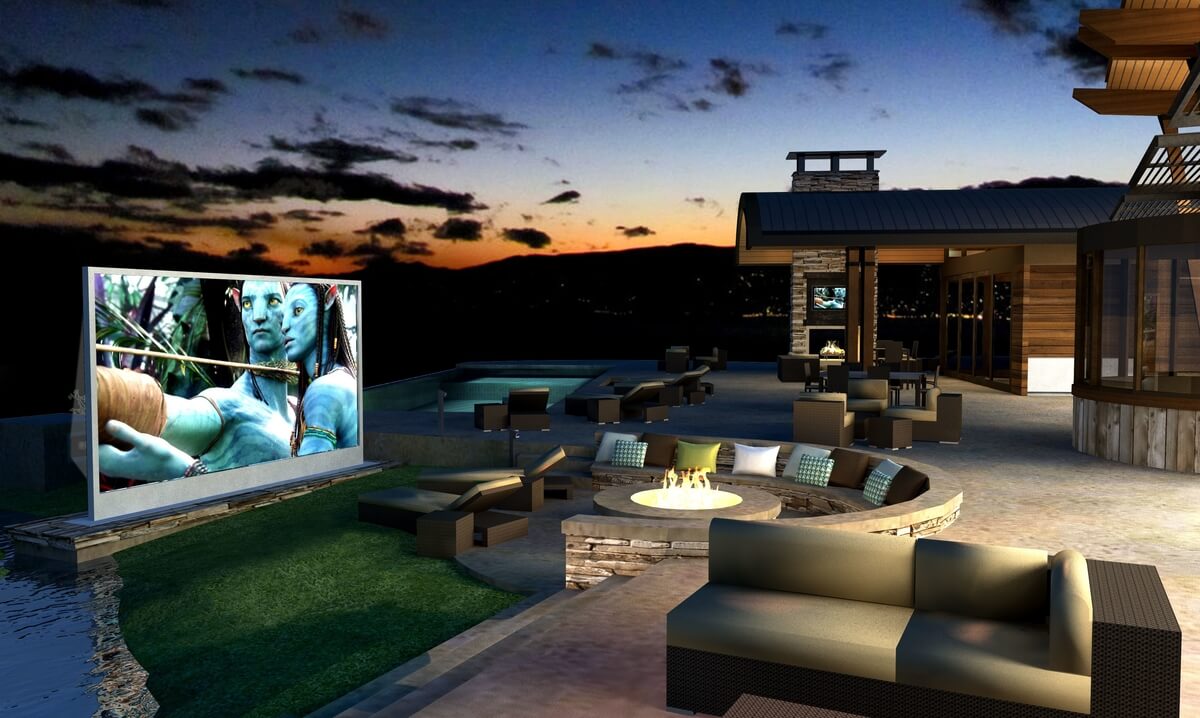 An outdoor movie theater might seem excessive. But if you have a big outdoor patio to design, the right amount of freedom, and a love for watching movies under the sky, an outdoor movie theater will make you a prisoner of your outdoor patio.
OUTDOOR LIVING ROOM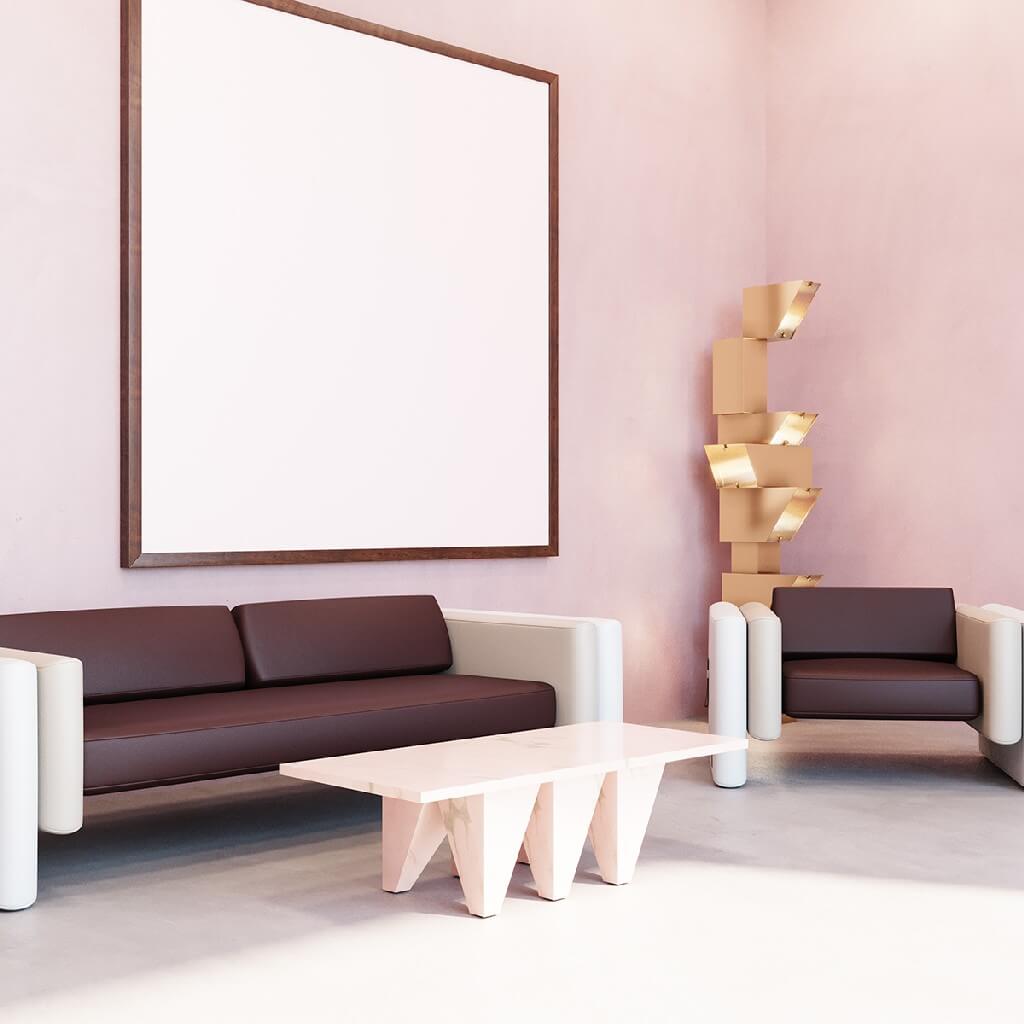 A luxury landscaping design can be set simply with comfortable seating surrounded by greenery, of course. In this fashion, an outdoor living room is mandatory. In an outdoor living room, you can have some snacks, drink some cocktails, watch movies, and engage in meaningful conversations. You just need the right furniture set to elevate the atmosphere.
LUXURY LANDSCAPING DESIGN
What does really matters when designing a landscape? To make the best use out of the available space, to make nature and the surrounding greenery the leading character, and to create an environment that will make you feel only one with nature. Find an excuse and make some room for an outdoor area in which you will want to stay in forever.

LEARNING LANDSCAPING DESIGN FROM FLAMINGO ESTATE
Flamingo Estate by Studio KO is a masterpiece of landscaping design. On the top of a hill in the Eagle Rock neighborhood in LA. The former adult film studio is now an urban oasis.

Are you still looking for inspiration for luxury landscaping design? Take a glance at our outdoor moodboard on Hommés Studio Pinterest.