Luxury Entryway design space with the most captivating and different mirrors. Discover how it is possible to complete the entrance of a home with some modern mirrors.
The entryway of any home is what sets the tone for what is going to be the rest of the place. The first impression we have of a house is the entrance, how it's decorated, the colors used, and so on. So having a luxury entryway is even more exciting for what's next.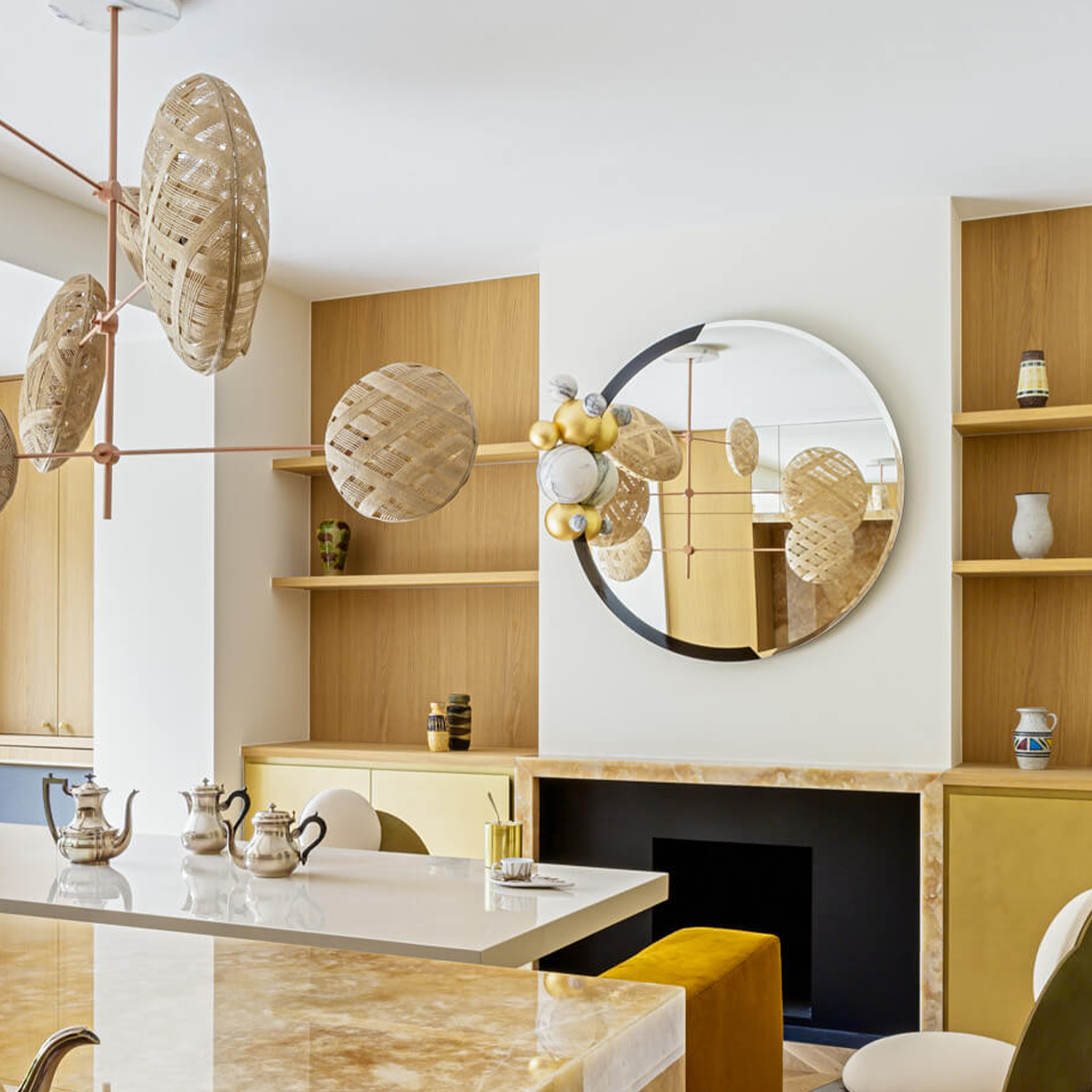 It's not easy to choose the decoration of your home entrance, however we intend to give you a hand with these ideas. The design space of the entrance hall it's not the biggest, so it is essential to choose the right furniture, the right decorative pieces.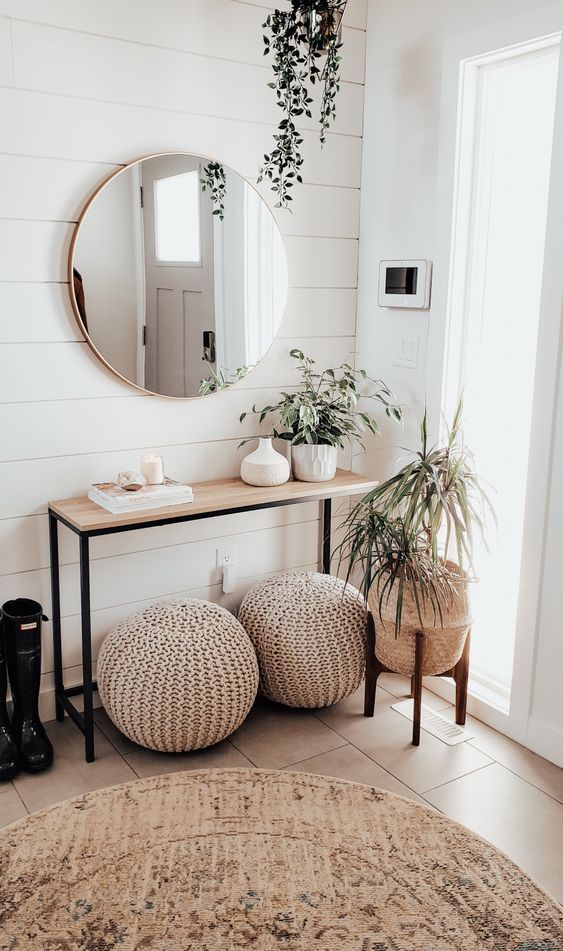 Mirrors can and are the best choice for your luxury entryway, and this happens because they can help brighten things up.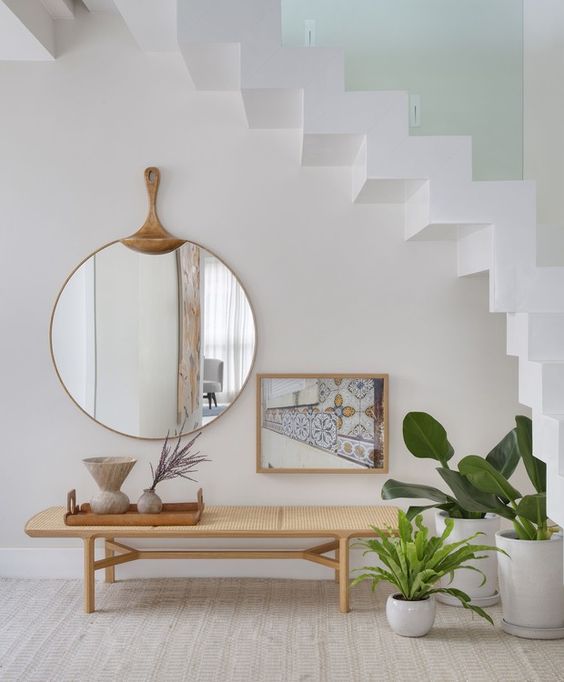 How is that? Because they can reflect the light, even when there aren't many windows nearby. This creates the illusion that the space is bigger than it really is.
When choosing a mirror, remember to think which style you want and how it's going to complete your design space. Round, large, a wall mirror or a floor mirror. You'll have many choices, choose the right one.
Keep it simple, but keep it classy! Hommés Design can help you with the Flakt Mirror, as you can see it reunites the characteristics we've just mention. Take a closer look to the details and discover how can they make the difference.
If the design look is more pastel color, simple furniture, here you have a perfect example. It looks clean and elegant at the same time.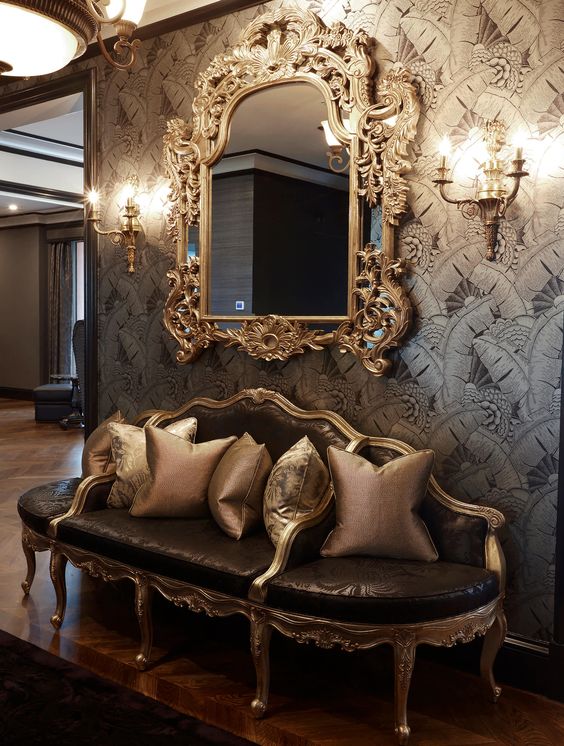 Luxury Entryway, here she is with a gold mirror. It is amazing to imagine the rest of this home only looking to this entrance. But remember, it can also be surprise.
All of the ideas here have one thing in common, the simplicity of the decoration. Your Luxury Entryway doesn't have to be full of furniture, two or three details are enough.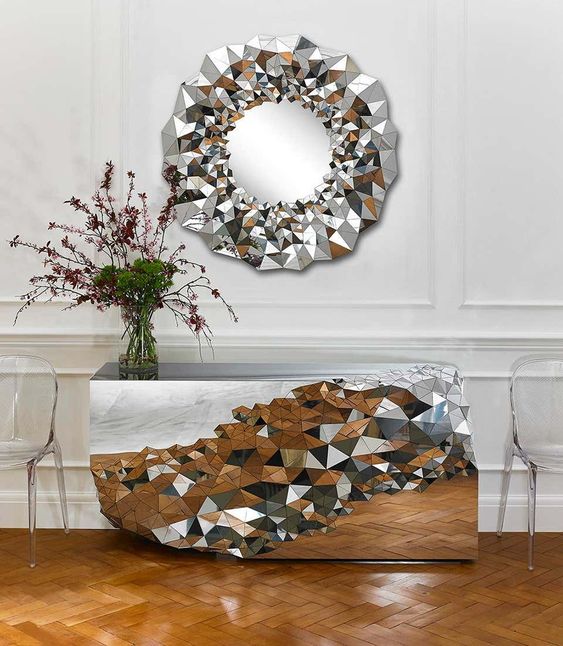 Be bold! Picture your entrance according to what you are, your experiences and your tastes.
Another amazing idea is this one, a wall full of small and bigger mirrors, why not?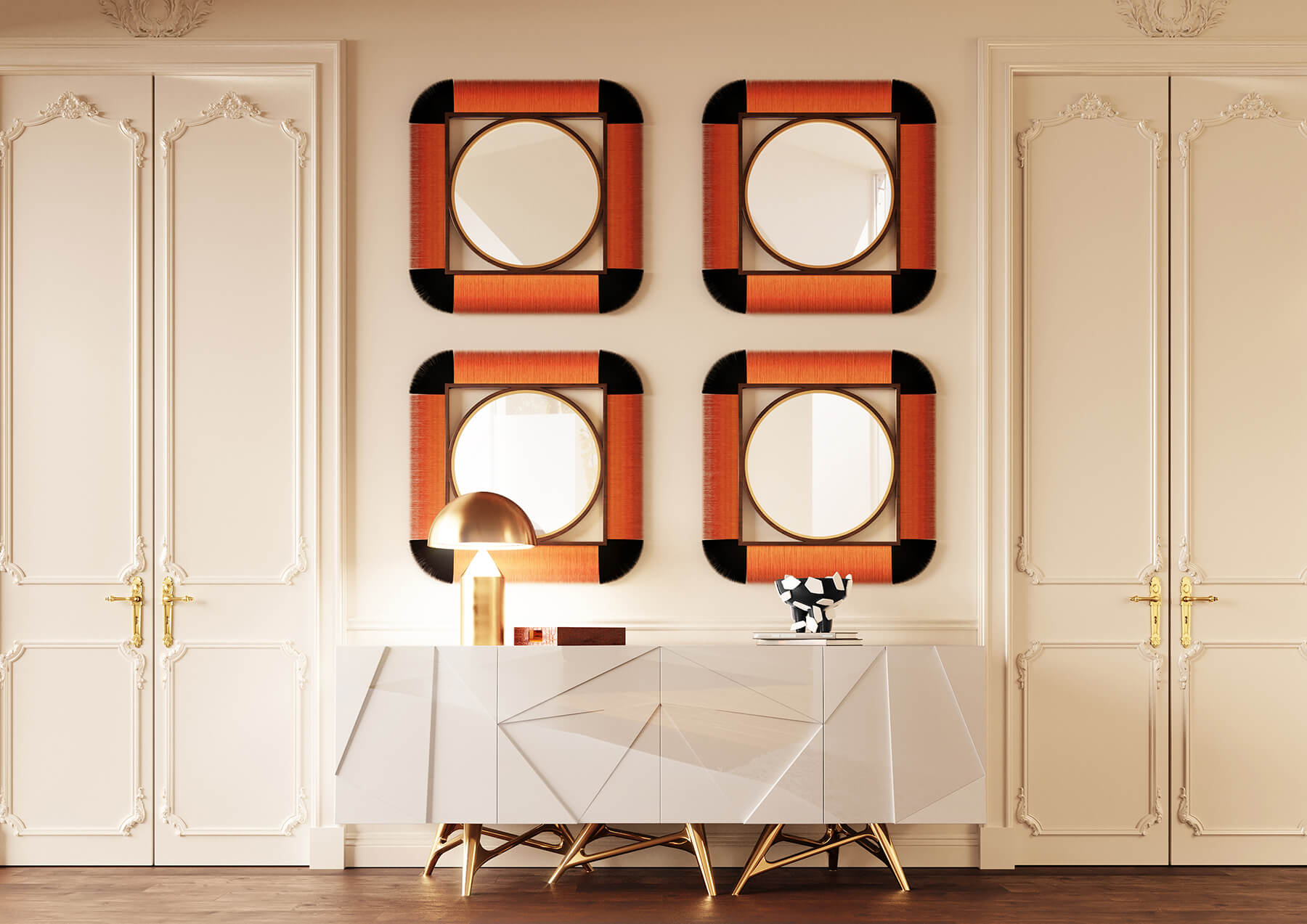 Hommés Design Studio brings to you creativity, color, different materials, and different ways. This one is a French-inspired look for your luxury entryway, side by side with Moritz Mirror!
It's time to complete your home decor with this incredible ideas!