It is common to think that the Russian interiors are those huge villas with brocade sofas, LED lighting under ceilings full of frescoes, and tacky portraits of owners stylized as 18th-century admirals. However, they are a good option for people who do not like modern minimalism. Keep reading to check, how to design an elegant and stunning living room.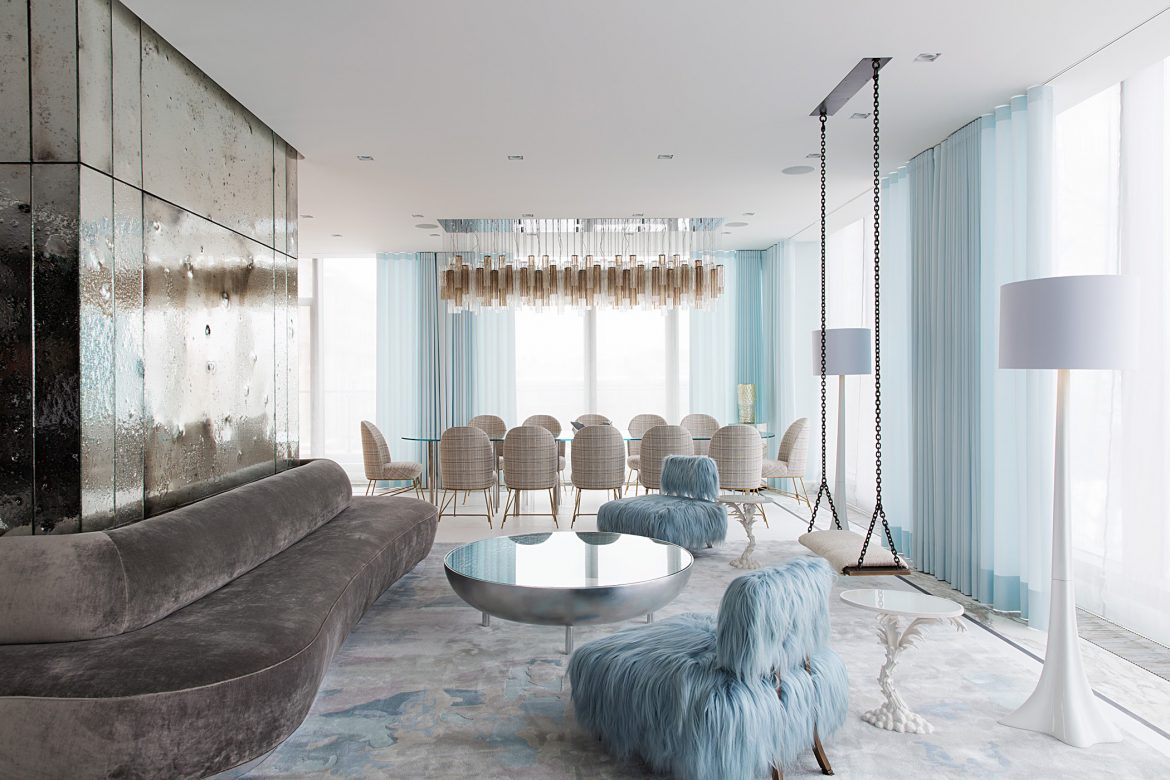 Where did the Russian interior design style come from?
The style in the Russian Empire was shaped by the aristocracy and the Tsar, only one who could afford beautiful interiors with splendour.
Russian aristocrats were very timely when it comes to design. They entrusted interior decoration to interior designers who combined European styles with tradition.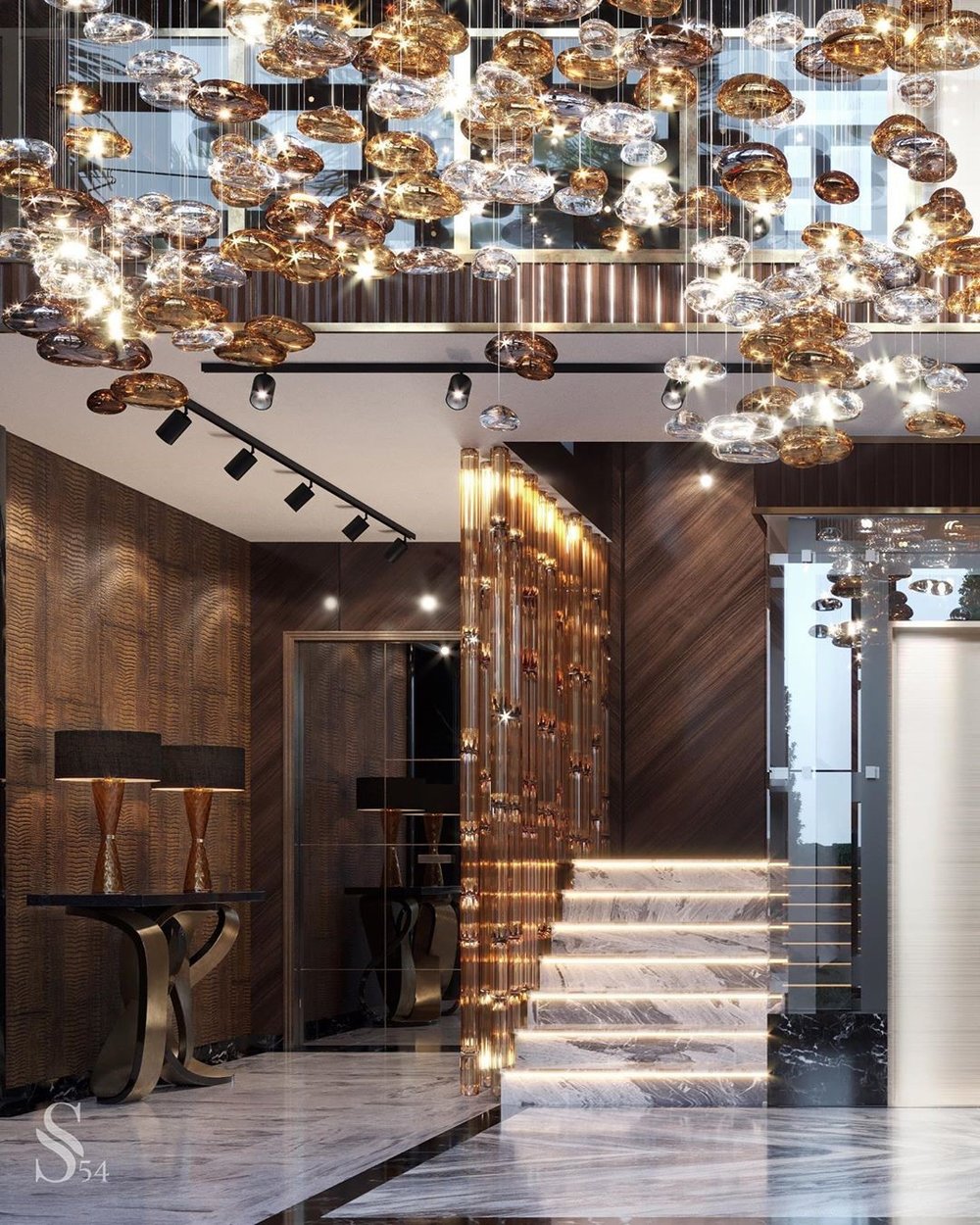 Moreover, a large part of the population is Orthodox. The houses of most Russians were often decorated with icons hanging on the walls. In the countryside, they were simply written on wood. In rich houses, icons were hung finished with gold flakes, and the figures depicted on them were "dressed" in dresses made of precious metals.
The colours and richness of patterns in the interiors also derive from the Orthodox Church tradition and the Orient.  
You can also notice the influence of the Orient, as over the centuries the Russian Empire has absorbed some of the Eastern customs and traditions. For example; strong colours, a love of splendour, hand-woven textiles. The famous carpets hung on the wall also come from oriental traditions.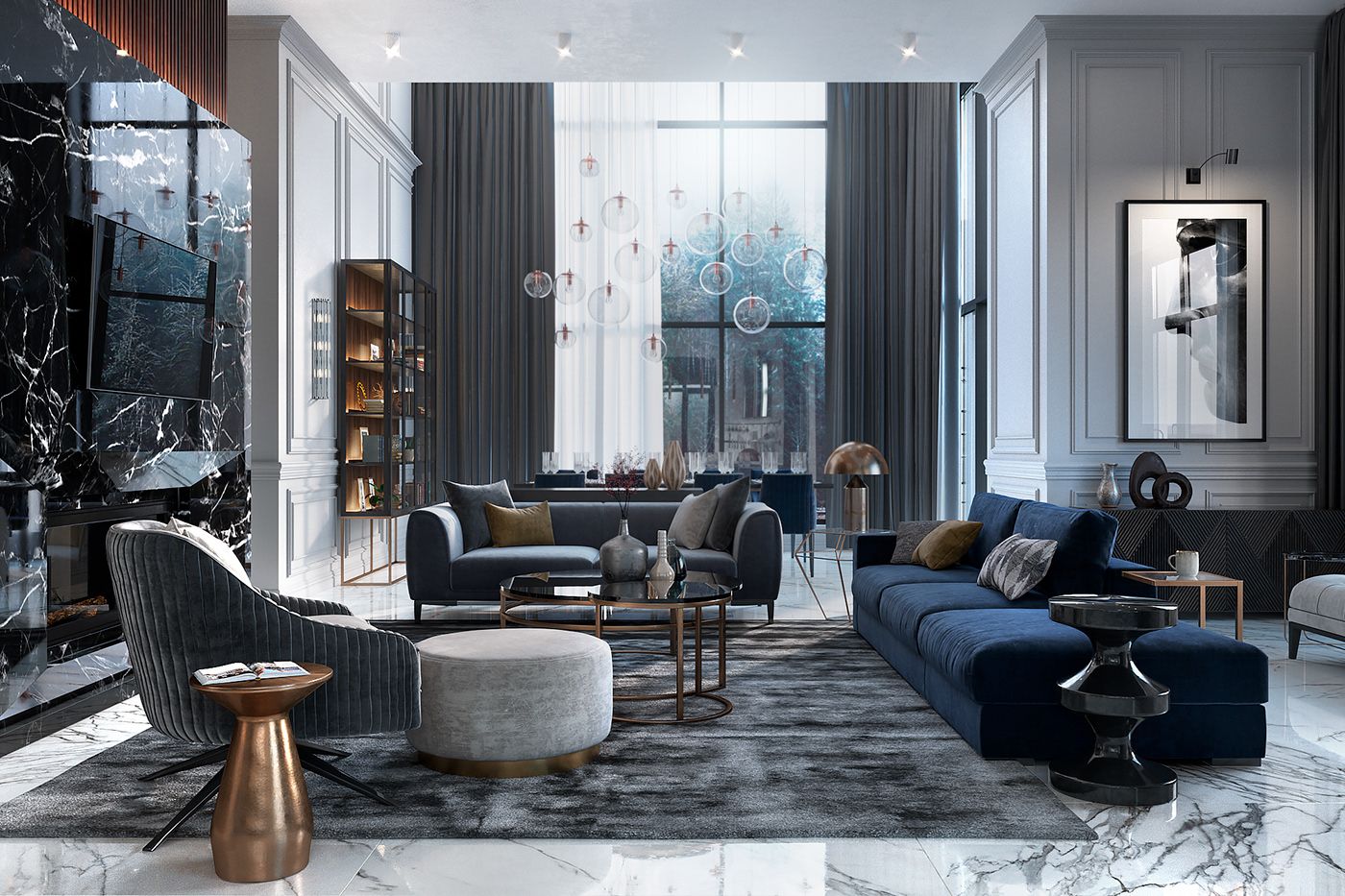 Interior design in the style of Tsarist Russia is a perfect choice for anyone who loves luxury, gold upholstery and splendour. However, this one-of-a-kind style is not only suitable for palaces or villas, but can also work well in an apartment. Everything depends on good composition and selection of appropriate accessories, colours and furniture. So what are the characteristics of Russian interiors?

First – dark wood
The Russian style, or rather Byzantine-Russian, originated from the sacral architecture of the Russian Empire, which developed from the mid-19th century until the fall of the Tsar in Russia.
It is characterized primarily by magnificent decorations and design.
Heavy, dark, wooden furniture and floors are characteristic elements of the arrangement in the spirit of Tsarist Russia. Dark floors bring a lot of elegance to the interior.
Dark floors can be matched with dark, massive furniture, characteristic for tsarist homes.
Also interior doors, massive, wooden or covered with wood imitation veneer, should be covered with a dark colour.
Colours and accessories
Dark wood of floors and furniture can be overwhelming, so it's best to choose bright wall colors. However, this does not mean that Russian interiors are subdued and monothematic. Quite opposite! Russian interiors are characterized by a strong folk influence, visible in colourful curtains or fabrics.
Linen curtains, richly decorated with beads, napkins and lace, rich patterns on upholstered furniture, will complement the decoration of the interior, give it warmth and comfort.
Besides, a crystal mirror and gilded frames will be also a perfect match.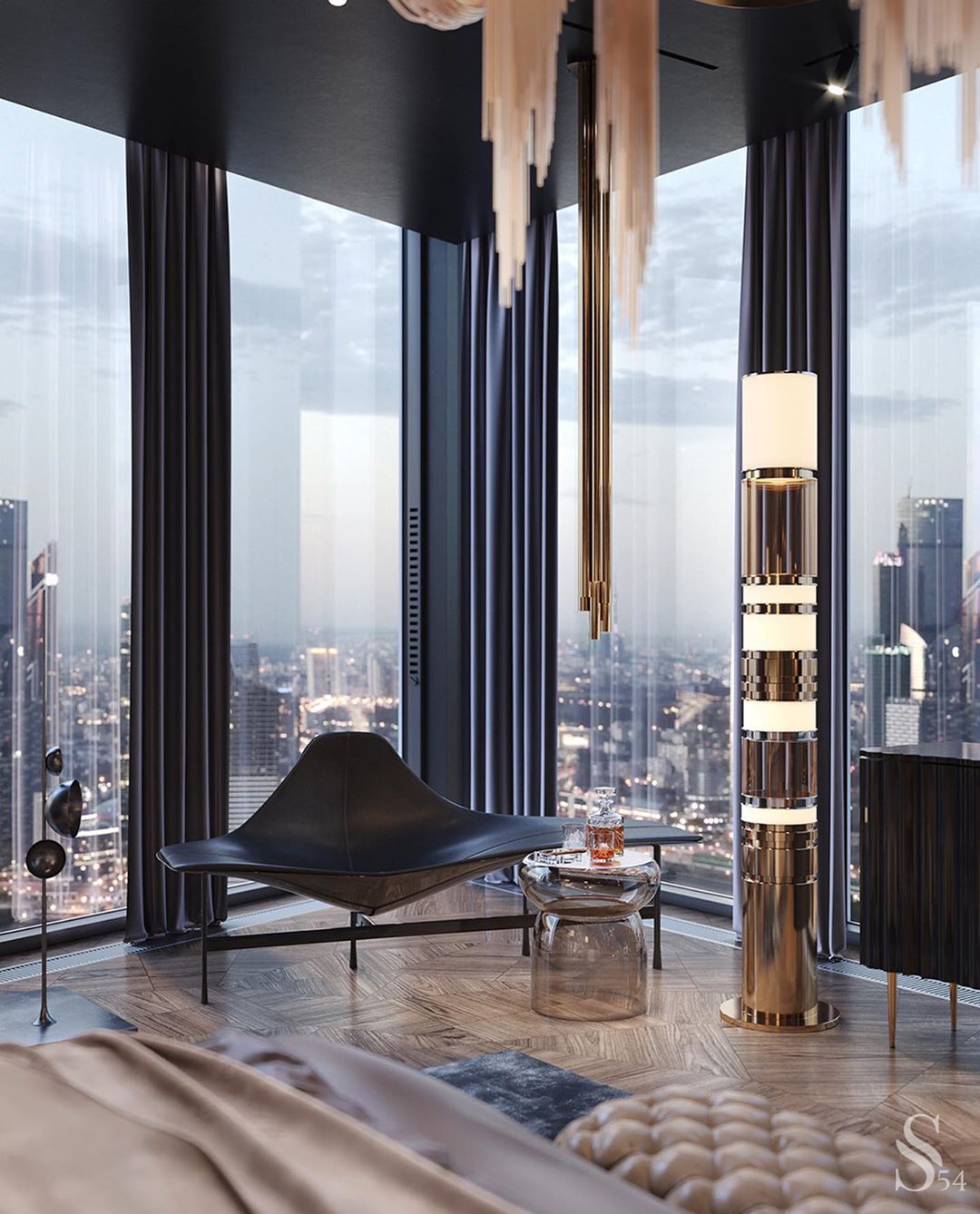 Every Russian living room also won't look complete without a thick rug with traditional patterns, preferably hand-made.
An important accent of every house in the style of Tsarist Russia will certainly be a stove made of decorated tiles. In a modern interior it can be replaced by a tiled fireplace.
A stove in Russia is the true heart of the house, a place of rest and casual conversation with the household members. A beautiful, traditional chandelier will also complete the design.
Harmony
Let's not exaggerate with details – the arrangement in the spirit of Tsarist Russia should be above all harmonious.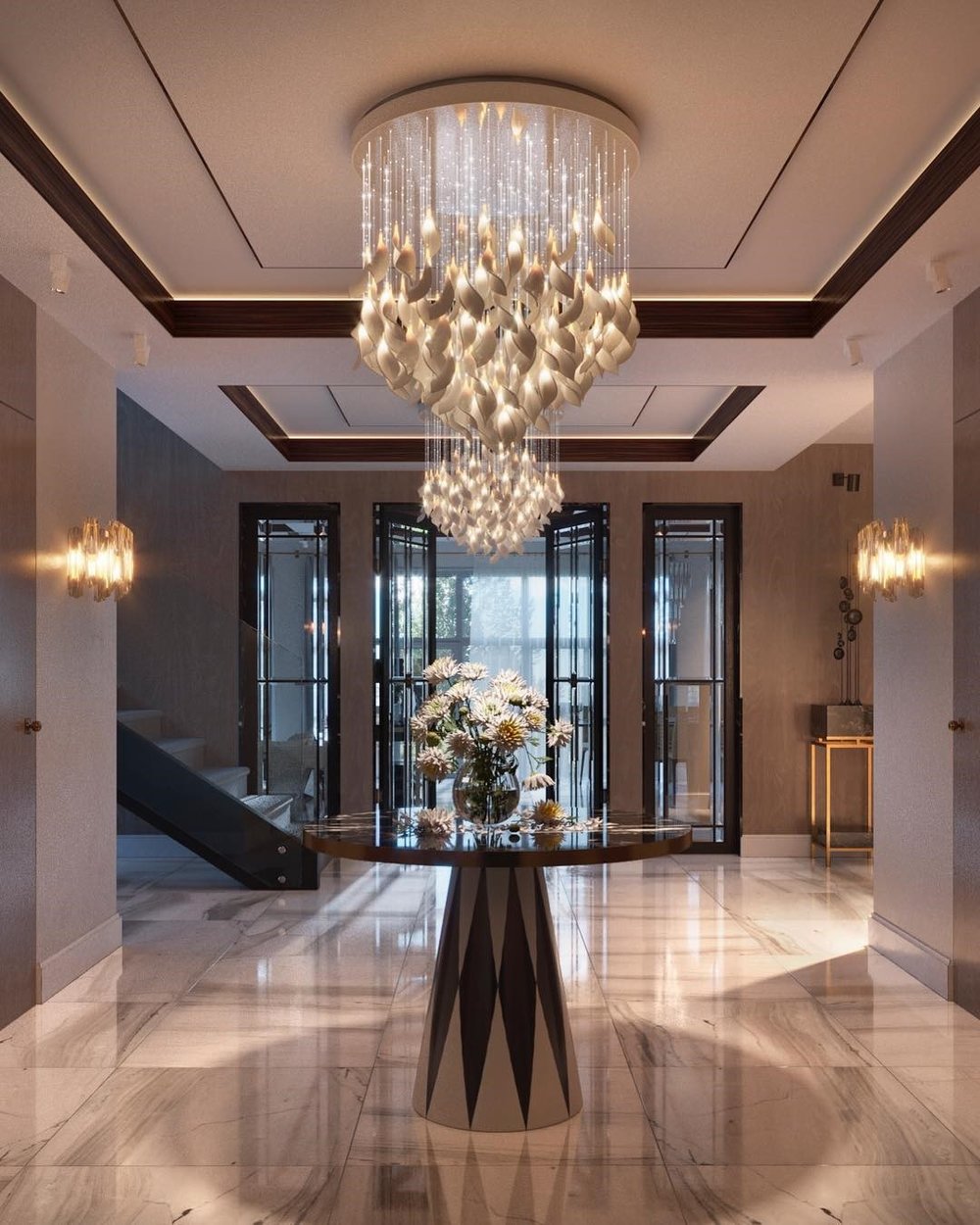 Appropriate proportions are most important – between space, heavy furniture and decorations. This will allow to achieve the effect of beauty, elegance, but also warmth and comfort. Strive for simplicity and naturalness.
The boundary between a real Tsarist spirit and a noisy house overloaded with decorations is very thin.
We really hope you liked our article. Feel free to pin all the images to your favorite Pinterest board or to print it and use it on your projects' mood boards. You can also visit our Pinterest boards in order to get more inspirations.
Get more ideas for your projects and find functional, stylish, and sizable lighting and furniture choices: