Crystal Sinclair has developed a central belief with design: have fun, push boundaries, get creative, and do something unexpected. In upstate New York, interior designer Crystal Sinclair dared to be bold while transforming a traditional house into a playful and contemporary family dwelling.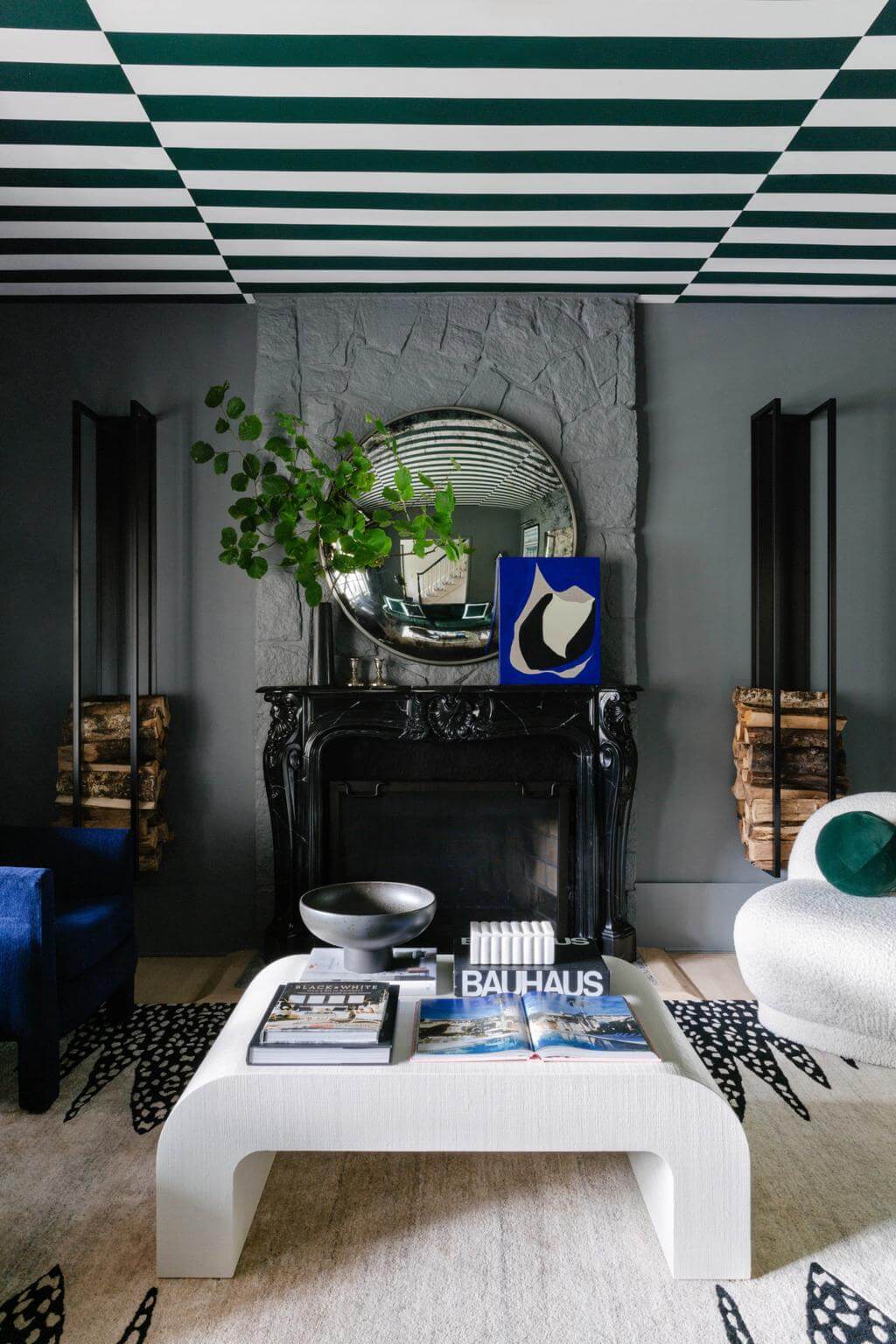 When they decided to move to Rye—a suburb located about 35 minutes north of the Big Apple where they felt more at ease raising their two children Roma and Sahil—husband and wife Ravi and Shetal waited until finding the right interior designer to completely transform their newly purchased home.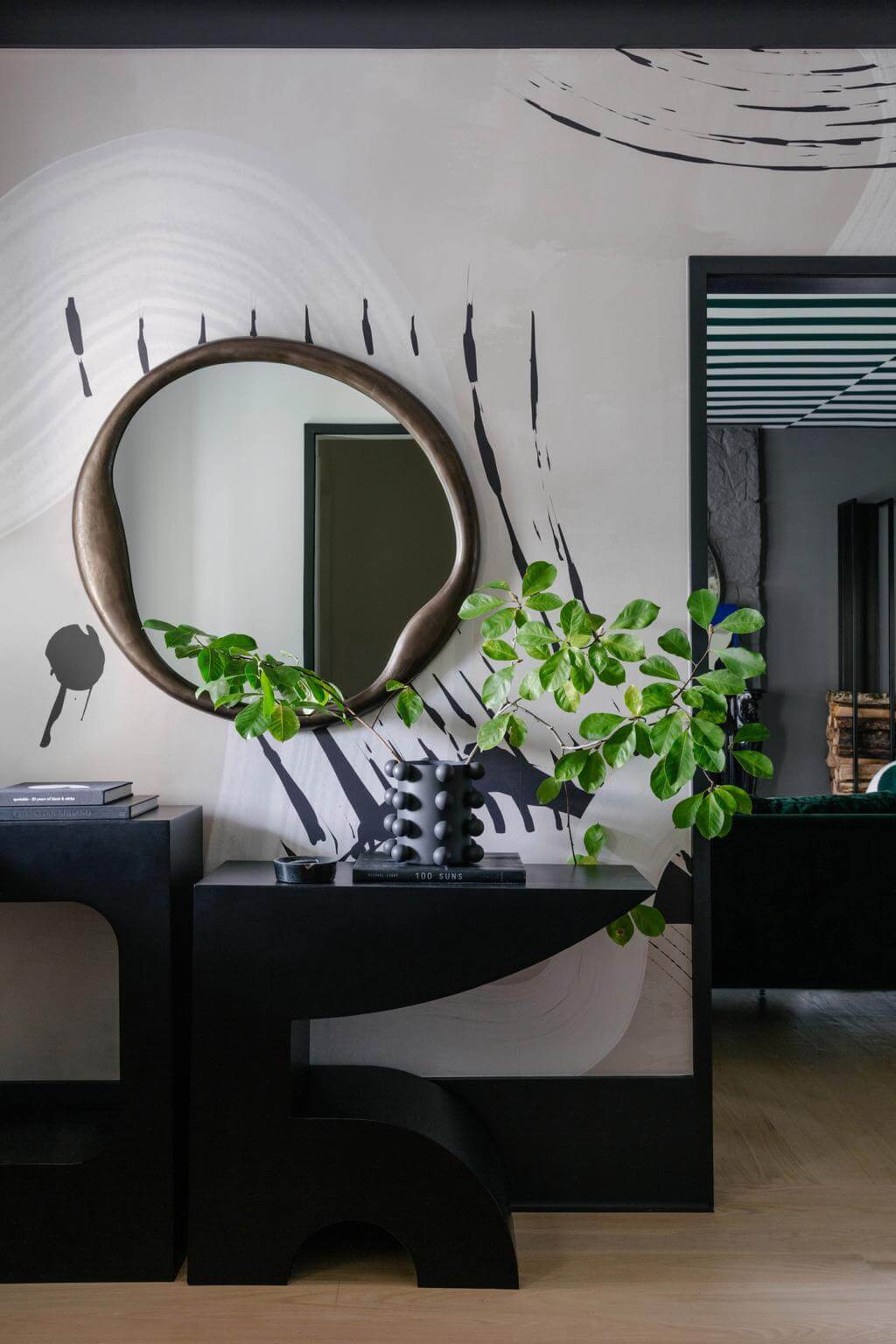 "They loved my design eye and bold aesthetic, and wanted something similar—a little edgy while classic", remembers Crystal Sinclair—founder of the studio Crystal Sinclair Designs. For this colonial-style house originally built in the 1960s, one of the priorities was to keep the expansive spaces kid-friendly and fun, while making them stylish and full of personality.
"The living room was beige and empty, with the exception of the green sofa, which was the starting point for the two adjoined rooms", Sinclair confesses. "Everything fell into place from there."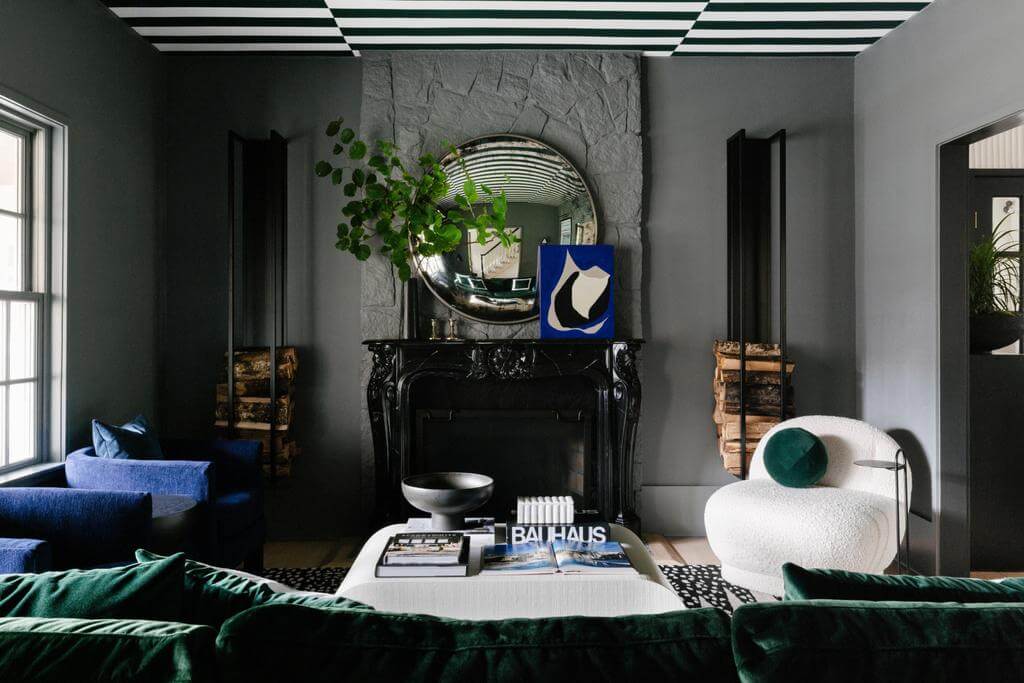 The striped ceiling and the rock fireplace with a marble-like mantel create a visually surprising and cosy atmosphere perfect for the owners to curl up with a book or host a cocktail hour with guests later into the evening. "I never wanted any part of our home to feel too formal or stuffy", Shetal says. "Crystal really captured our love of entertaining by creating flexible spaces."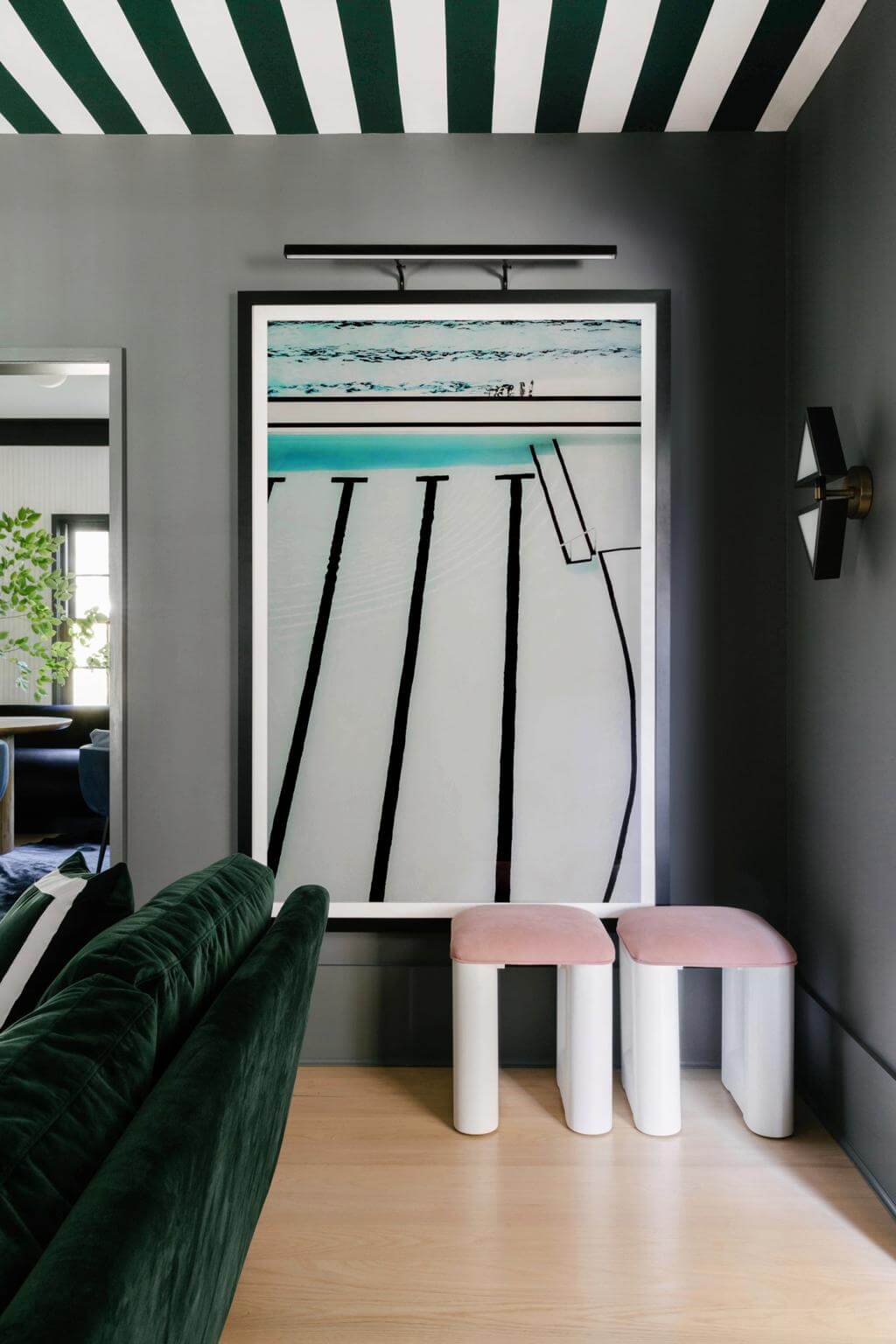 In one of the corners, the oversized pool print by Daniellex adds a relaxing yet sophisticated touch to the living room.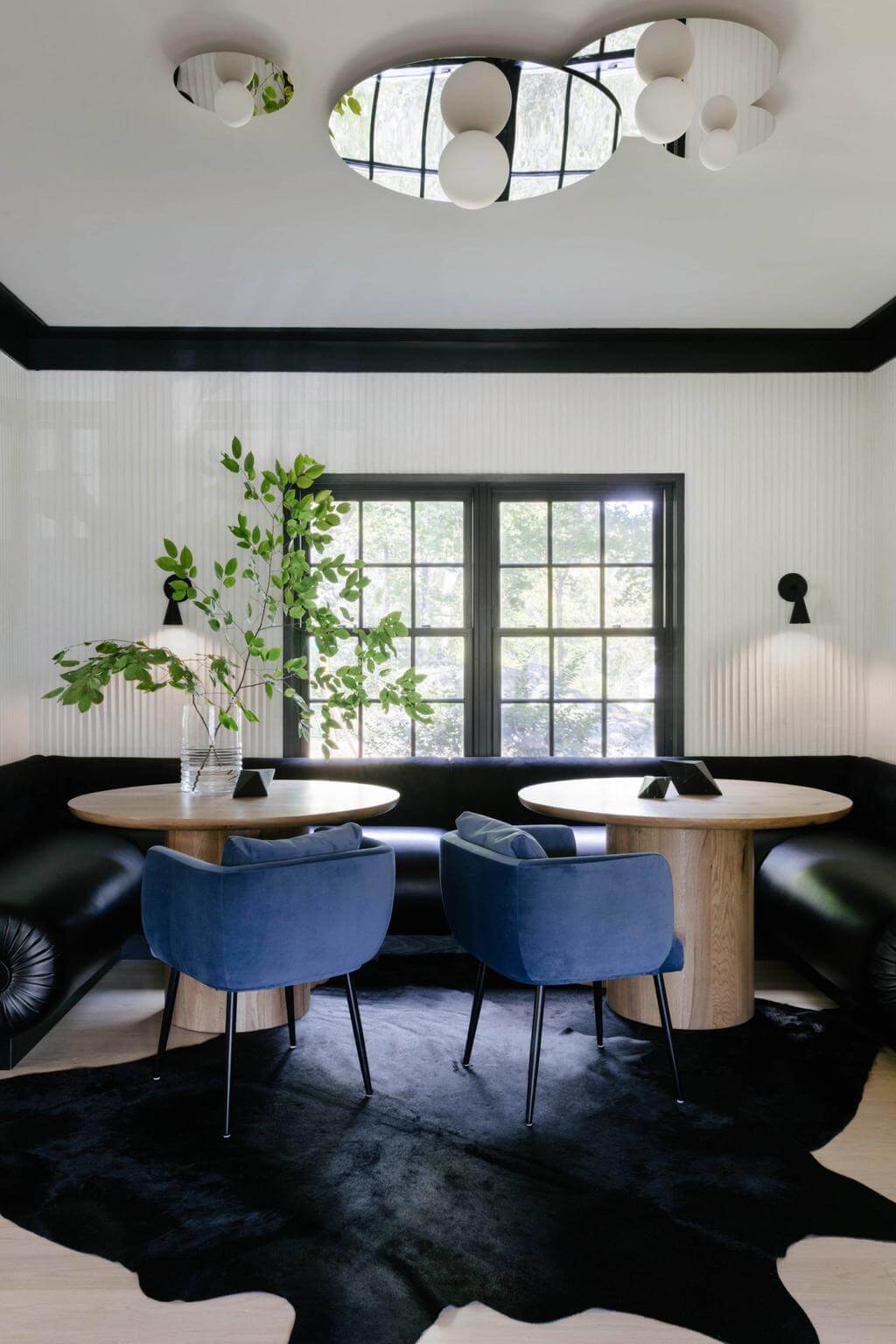 In the dining area—Sinclair's favourite space—the plastered walls by Gala Decorative Finishes and the custom banquette designed by Crystal Sinclair Designs and made by Stitchroom are the stars of the show. "The light casts beautiful shadows on the fluted walls, creating such drama", the interior designer describes. "Having two tables really allows ample seating and also creates two different spots if needed, for game night or adult/kid tables when hosting friends or family."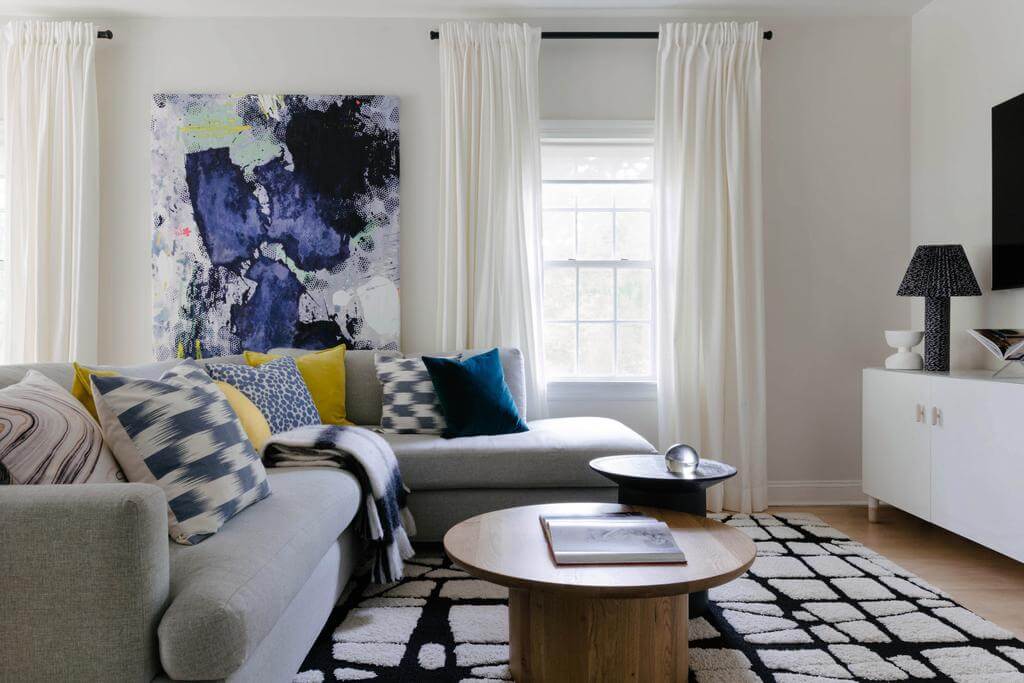 In the family room, the abstract artwork by Linda Colletta was the first purchase made for the project, and immediately became the perfect piece for this inviting space. "We pulled colours out of the canvas to complement the beautiful work", Sinclair says.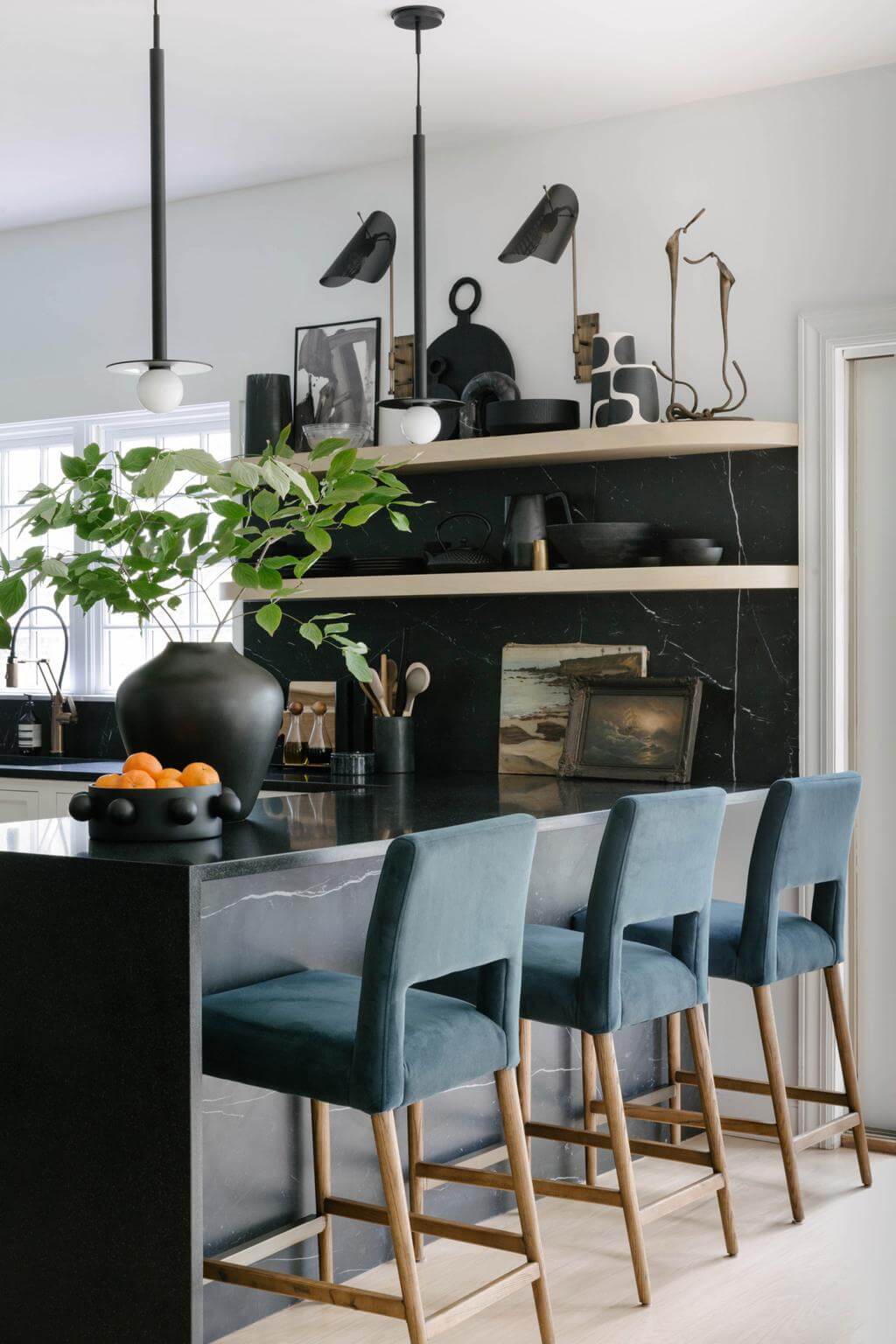 According to the interior designer, making the kitchen feel cohesive and incorporating some of the original traditional inset cabinets at the same time was another big challenge.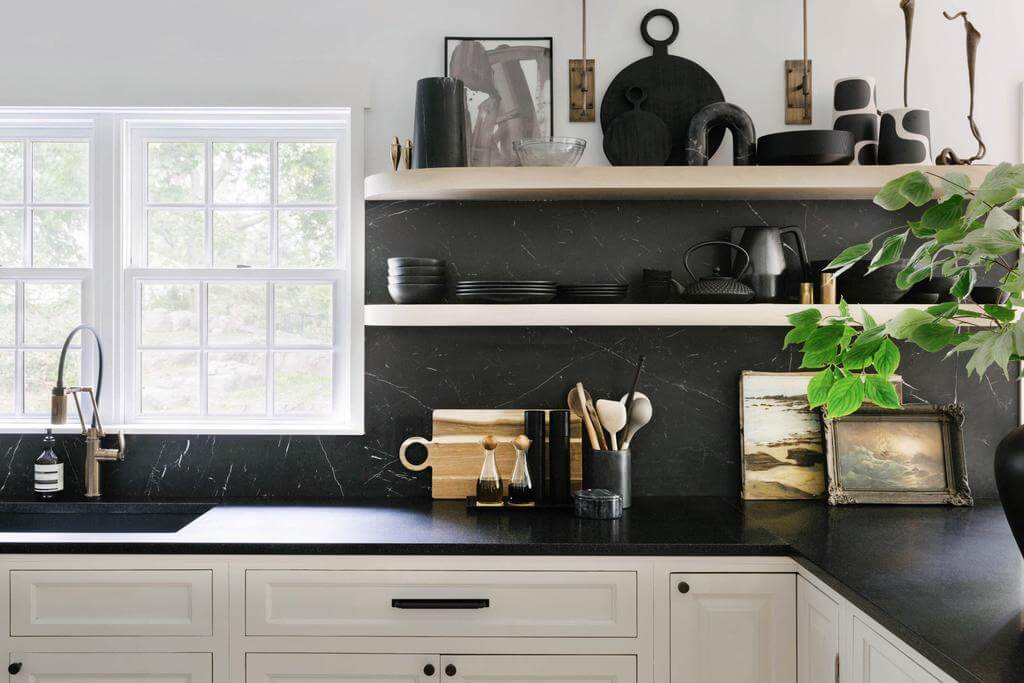 "We carefully and thoughtfully added black cabinets, rounded oak shelving, black marble splash, new sconces by Blueprint Lighting and pendants by Circa Lighting, and honed black granite counters", Sinclair says. "The end result is a modern kitchen that ties into the bones of the home."

Materials full of texture—such as velvet, linen and leather—were used throughout to bring some depth and personality.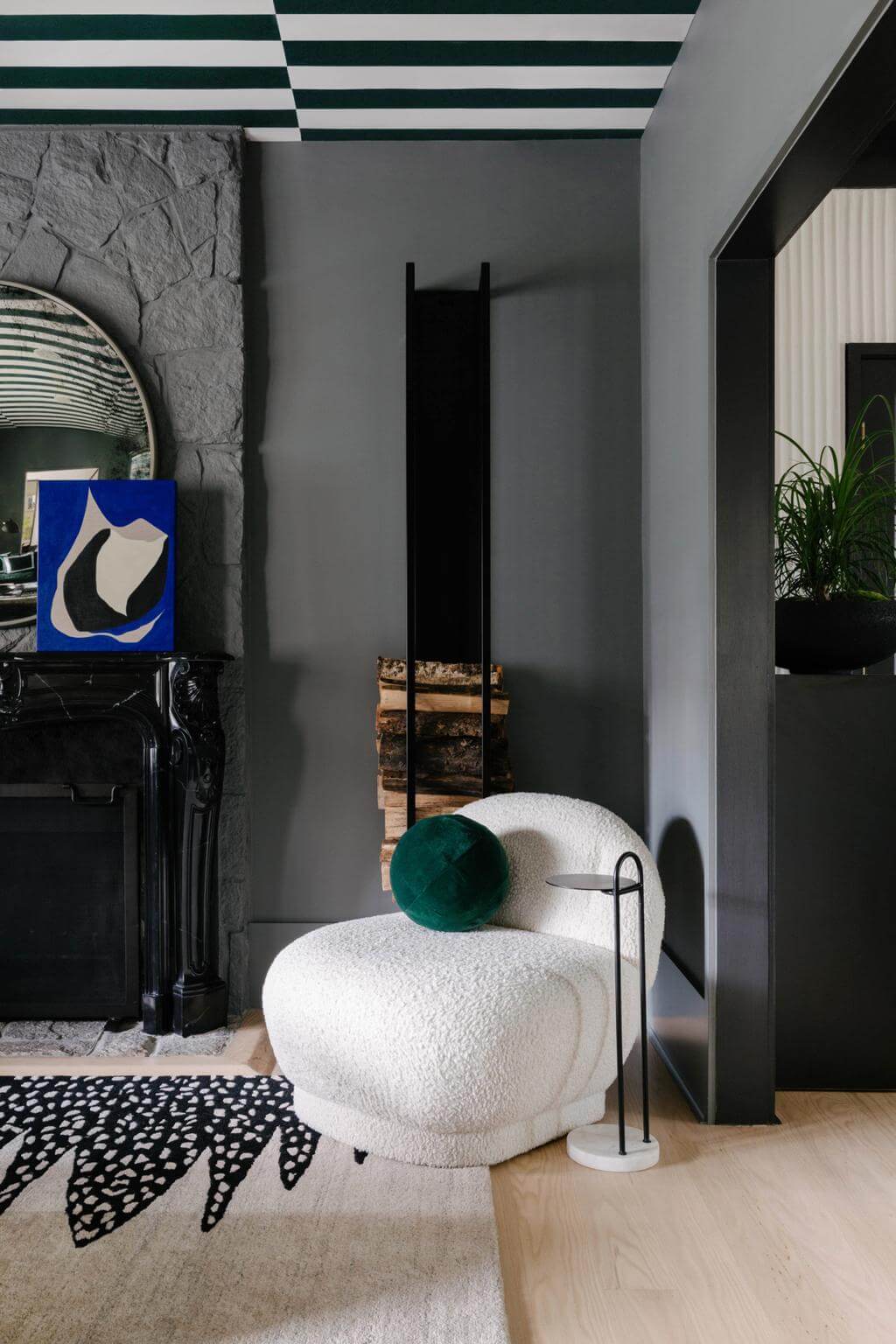 Mature and playful, dramatic and warm, all the spaces feature the right balance to make everybody feel at ease. "Attention was given to the smaller details and twists were put into some pieces of the puzzle", Sinclair expresses. "It's a well-rounded home that works for the entire family, which is what the clients wanted."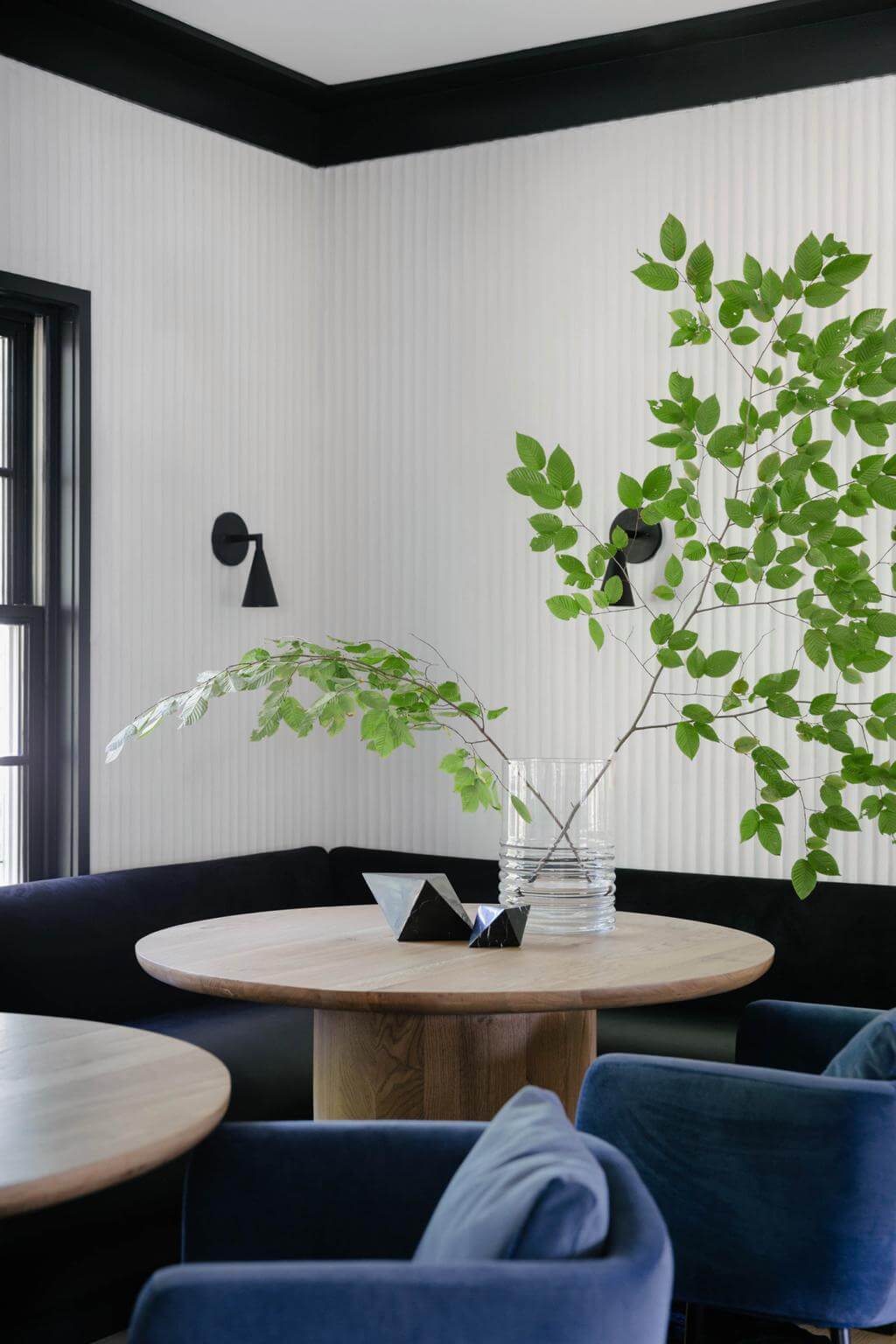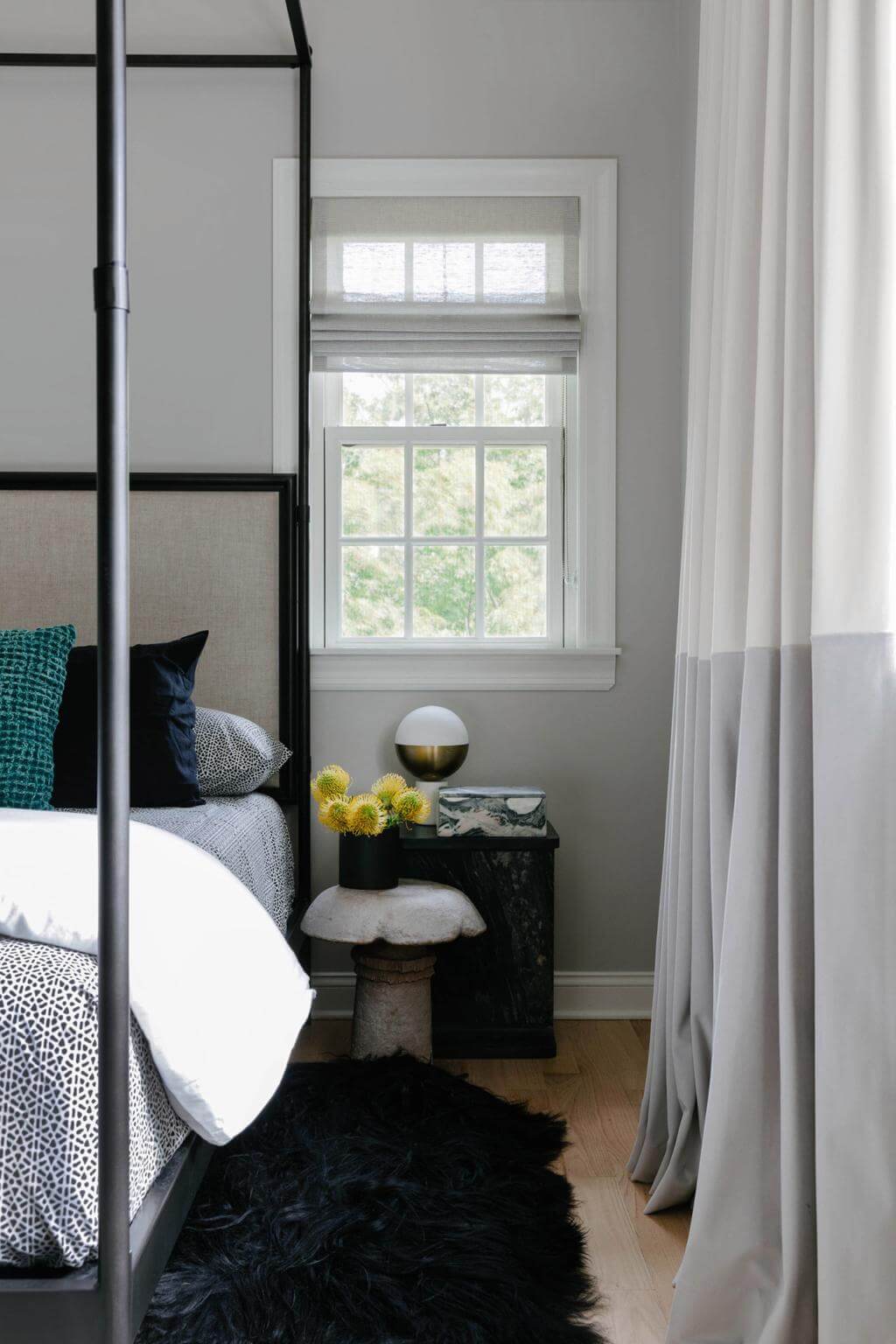 Source: Vogue Living Australia