Eden, a 22-story biophilic design tower in the sky, shows the range in design for the London-based designer, Thomas Heatherwick. "Joy is the biggest sustainer of place," says Thomas Heatherwick. So when the London-based designer received the commission for his first project in Singapore, he set out to spark it. Eden is a 22-story-tall luxury residential tower. The building is inspired by city-state founder Lee Kuan Yew's mission to define Singapore as a city in a garden. With lush gardens integrated into petal-like balconies on three sides of each apartment, biophilic design is imbued in the design, creating a tower that feels more green than urban.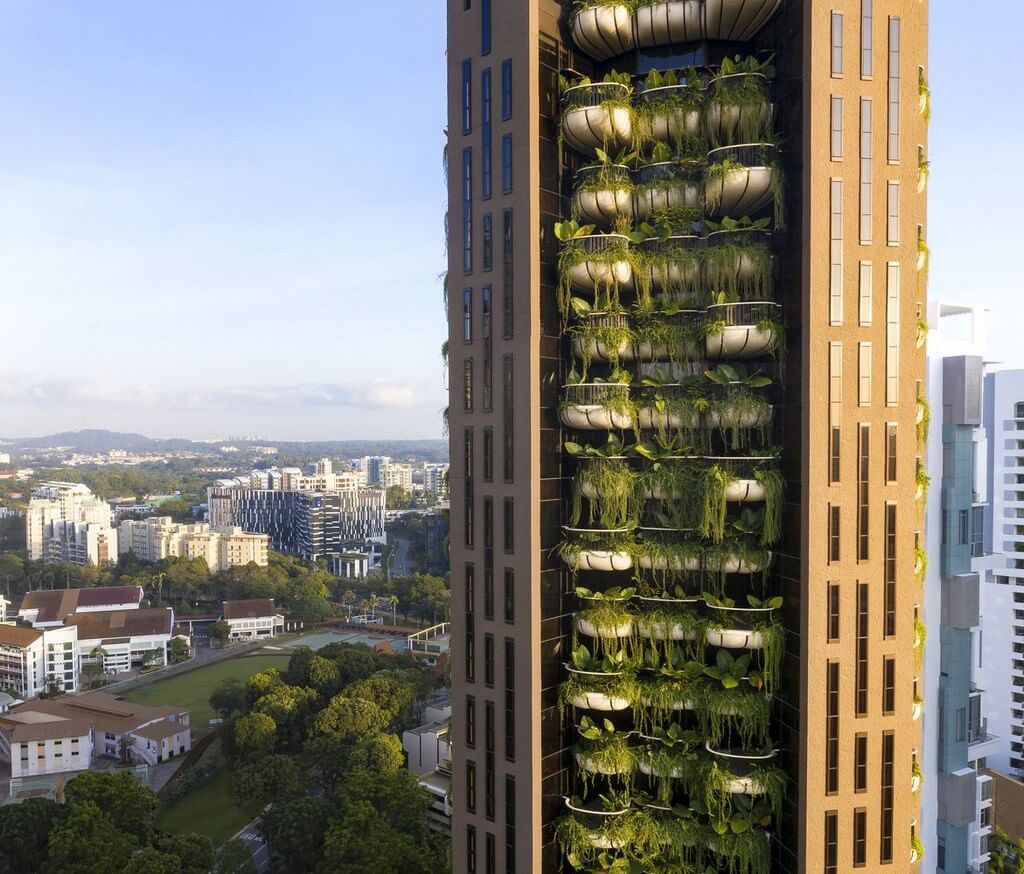 Heatherwick approached Eden as if it were a place-making exercise. "The architecture world has a powerful academic dimension that can be too cerebral and sometimes misses a deeper understanding of people and how they feel in a place," explains Heatherwick.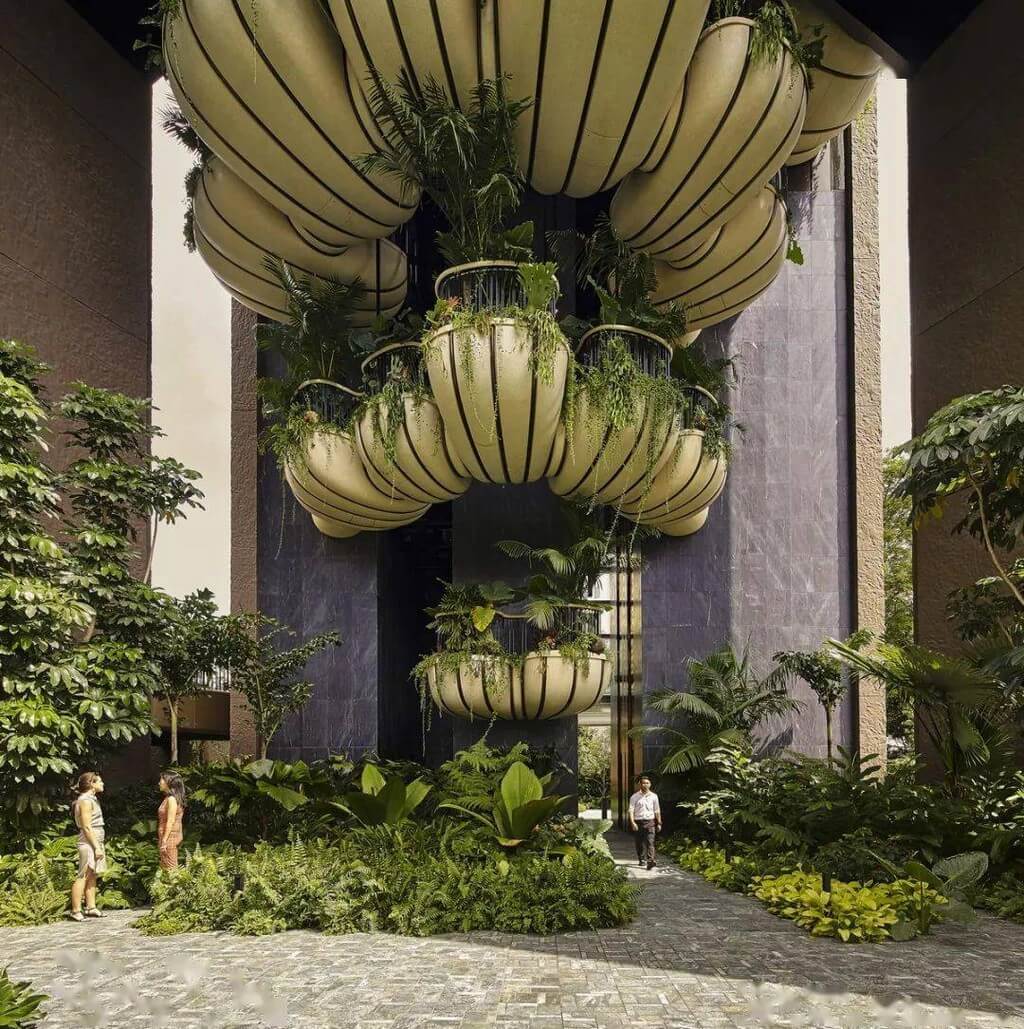 What biophilia is engaging with is that emotion. It is not just about plants. It is about seeing movement, having change, hearing sound, and smelling smells, all these micro-effects we take for granted until they are missing from new developments.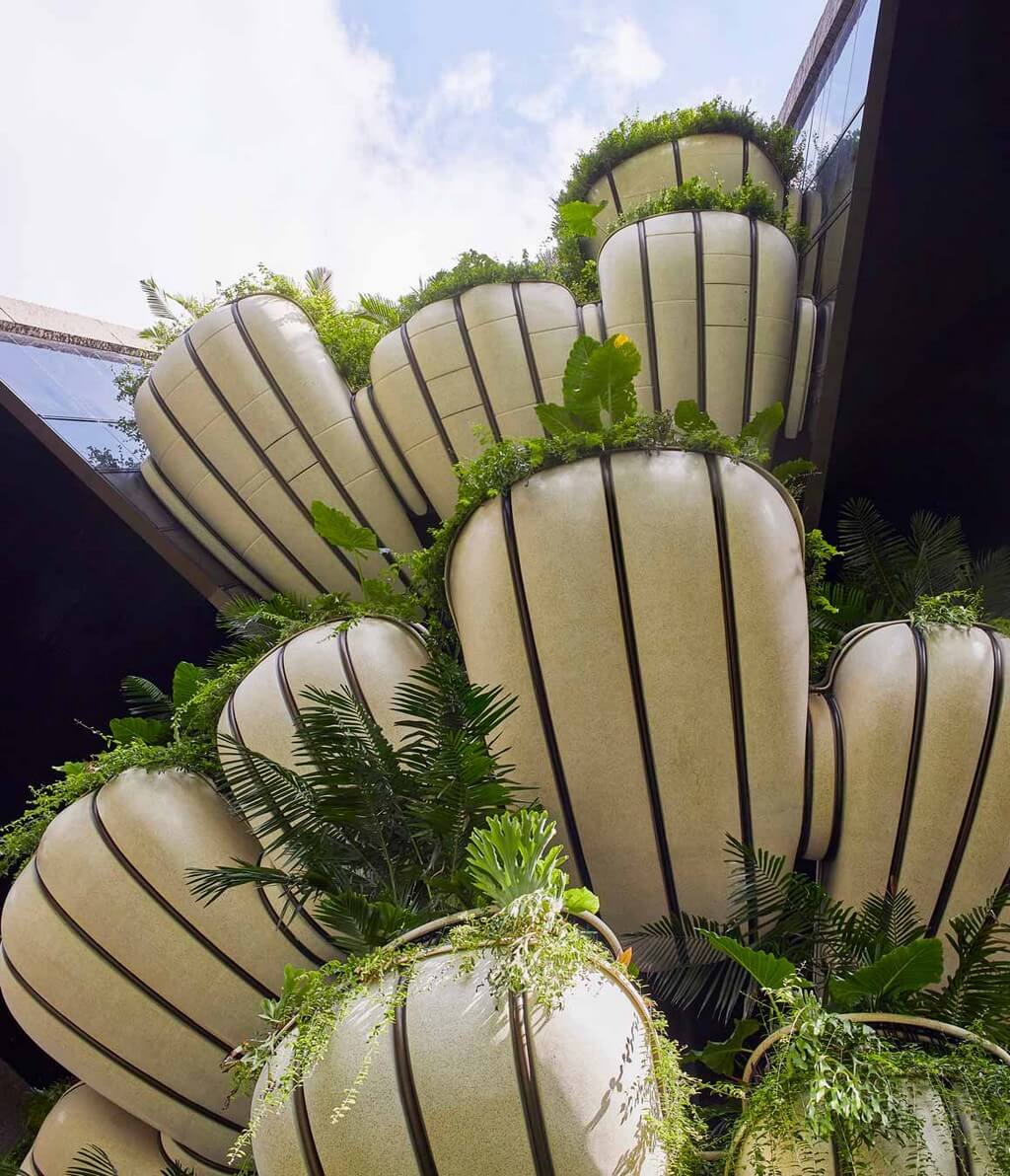 Creating a biophilic design building in an environment with year-round humidity, however, meant thoughtful architectural design. The building contains only through-floor apartments, 20 in total, surrounded by windows through which the verdant balconies can be seen. Each residence has 270-degree views.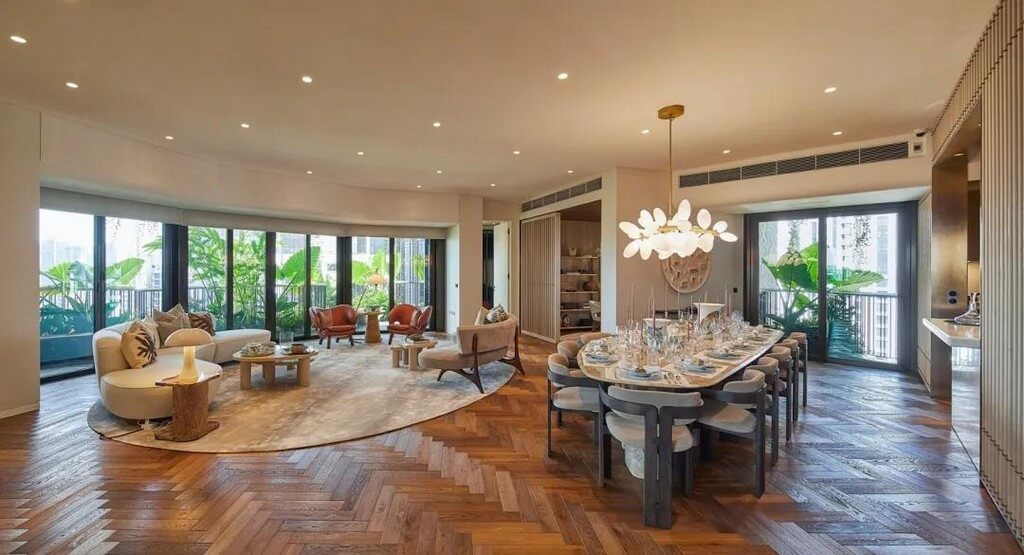 The placement of the windows encourages cross-ventilation, hoping that those breezes will discourage the use of air conditioning. Furthermore, natural materials on the interiors – oak parquet floors, slate decks, walnut doors, limestone bathrooms, and marble countertops – also help to bring the outdoors in.
On the tower's exterior, the earth-colored concrete facade has been molded to match the contours of Singapore's topography. With the hanging gardens climbing up three sides, Eden stands in stark contrast from the glass-and-steel typology of many contemporary residential towers, even those in the Singapore skyline, which tend to emphasize green space in their designs more frequently than in other cities. The balconies themselves provide solar shading while the plants naturally absorb rainwater and filter pollutants. At the ground level, a narrow valley of the garden forms the residential tower's entrance. It leads into a lobby and elevator bank with 59-foot-tall ceilings hung with "living chandeliers" made of plants. Here, too, is a swimming pool and extended garden. A sky garden tops the roof.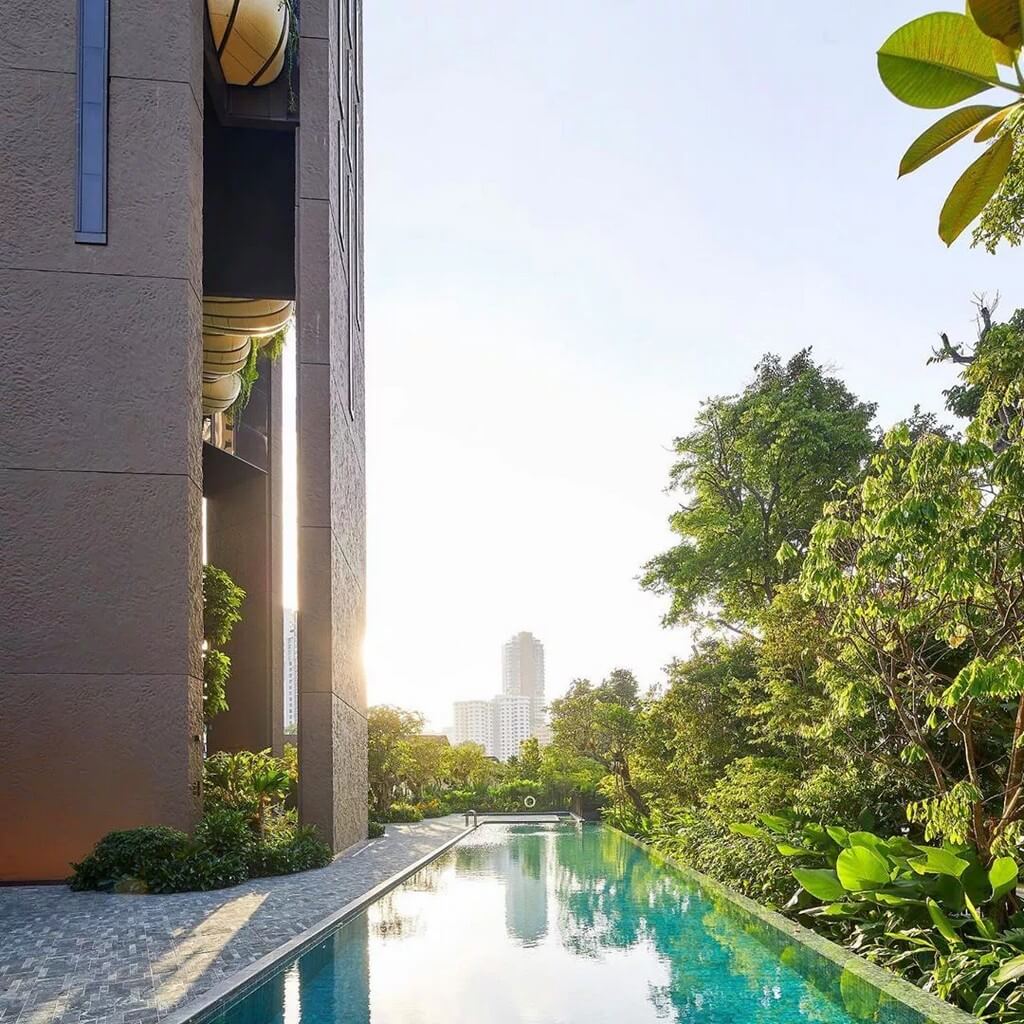 Heatherwick notes that his studio's interest in biophilic design was prompted while working with Bjarke Ingels Group on the master plan and buildings for Google's Mountain View, California, headquarters. Embracing the science behind crafting a pleasing environment through natural elements has only become more critical during the COVID-19 pandemic, he says, when many are reconsidering their living spaces for a long-term stay.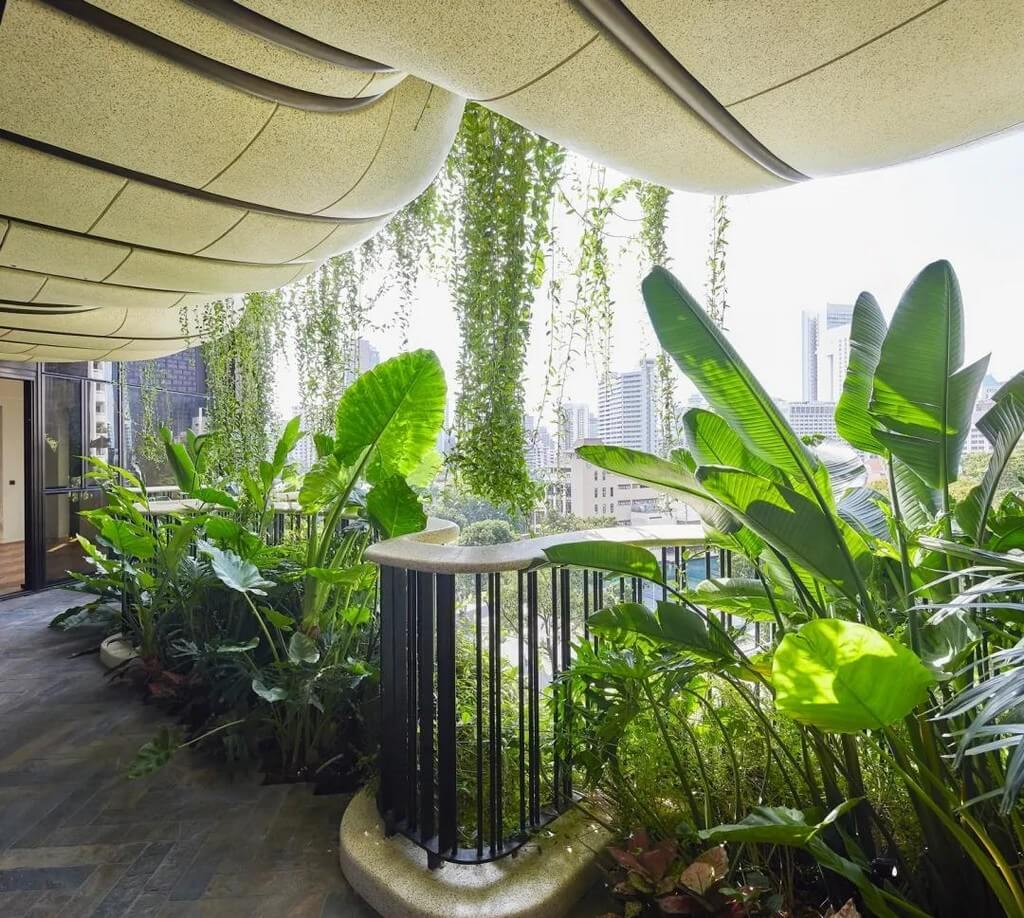 We hope you liked our article. Feel free to pin all the images to your favorite Pinterest board. Meanwhile, you can also visit our Pinterest boards to get more inspiration.
Also, get more ideas for your projects and find functional, stylish, and sizable lighting and furniture choices: