This historic house builded in the 1860s is found in the heart of Melbourne, Australia. Previously a boarding house is now an eclectic home full of art, thanks to designer Brahman Perera.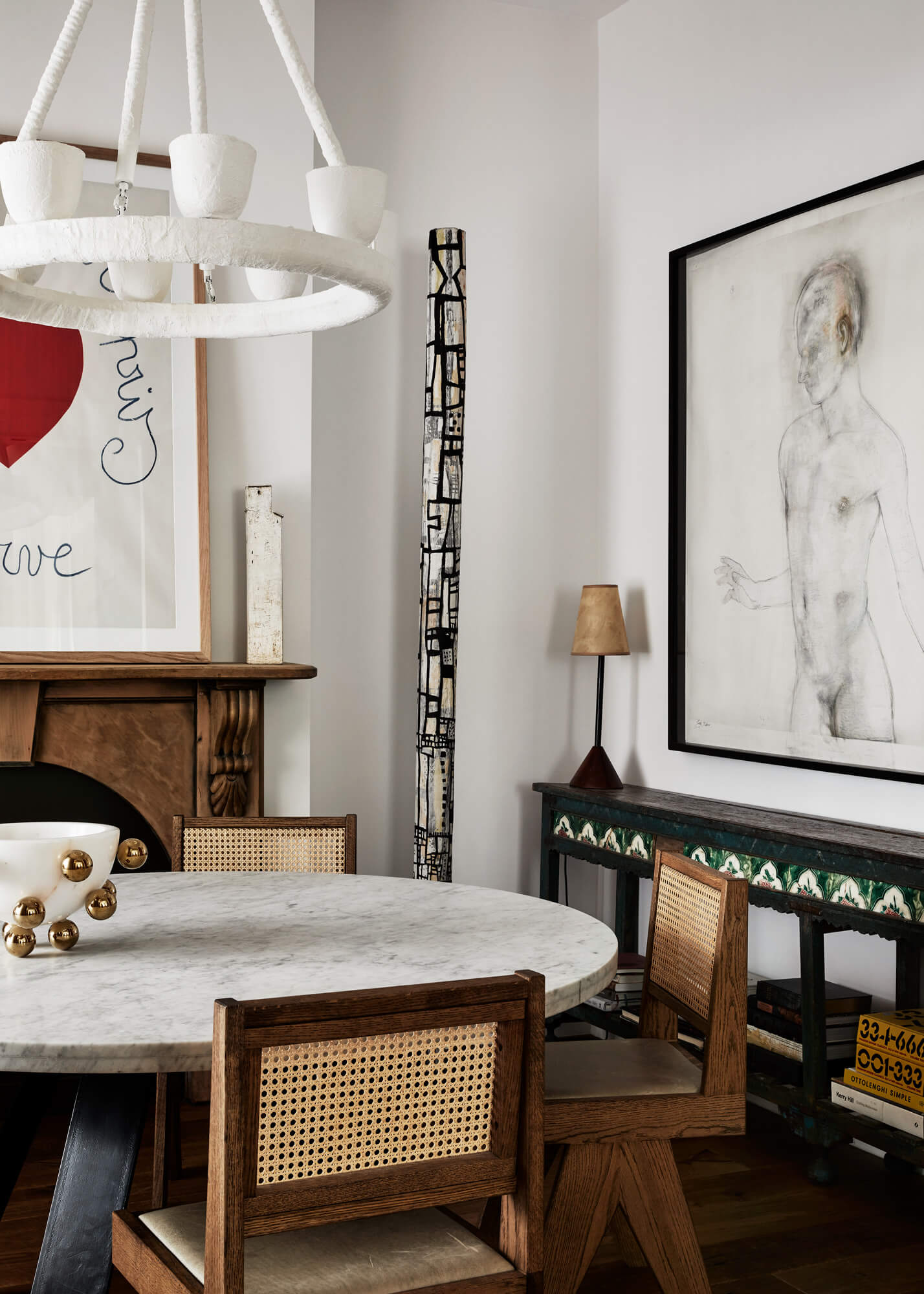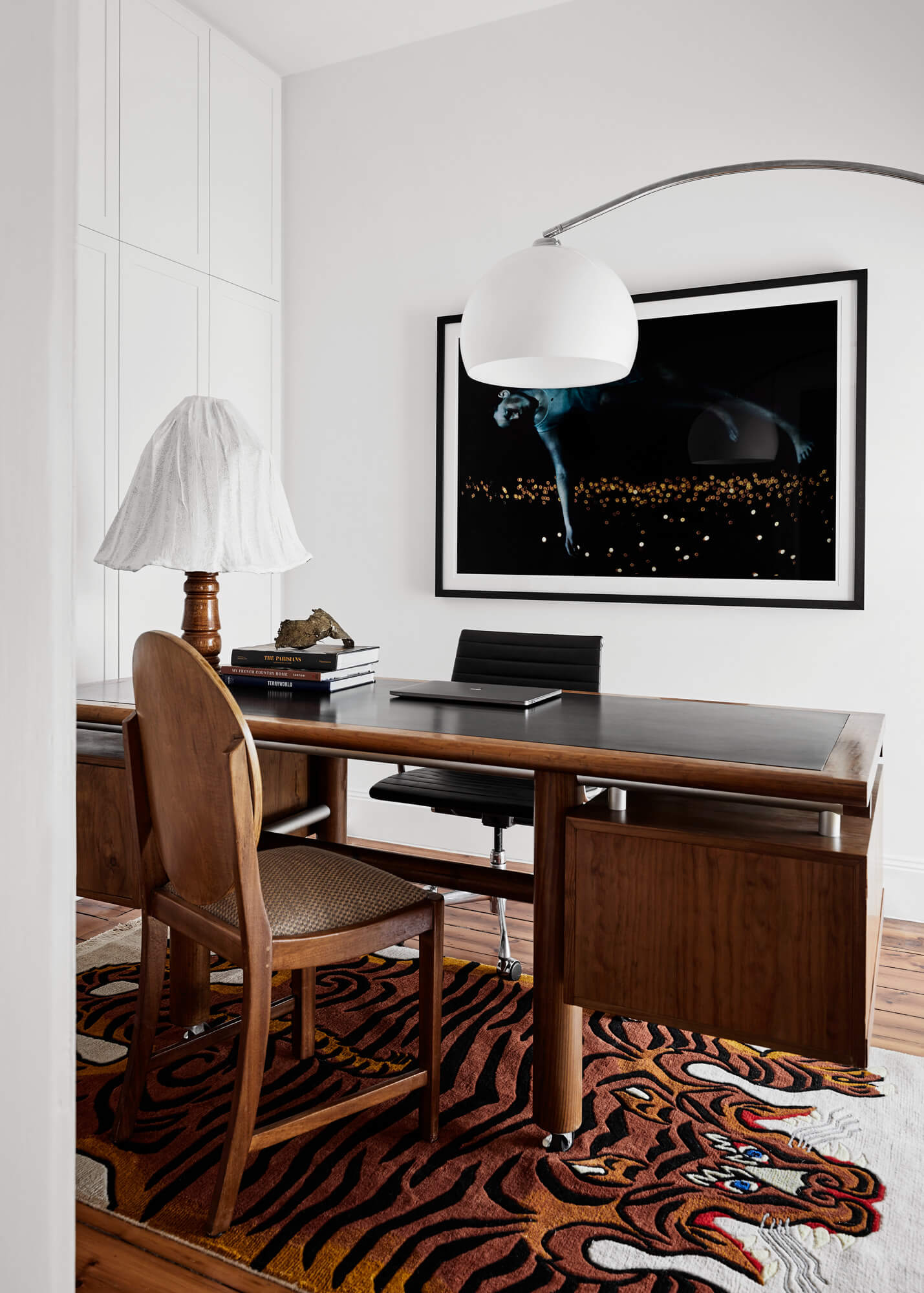 Blended into its surrounding is this historic house in Melbourne, originally used as a boarding house then turned into a corner shop. Nowadays it is a home full of identity thanks partly to the owners' vintage and historic art collection gives it a special touch. However, designer Brahman Perera also gave it his magic touch.
ABOUT BRAHMAN PERERA
Brahman Perera, a different kind of designer, gained valuable skills from his experience working with leading Australian designers Fiona Lynch and Hecker Guthrie. He has over ten years of experience in design, especially in architecture, fashion, custom lighting and interior design. At the same time, he honed his signature design aesthetics in residential, hotel, workplace, multi-residence and other fields.
Brahman Perera has a bachelor's degree in architectural design from RMIT. He said his dream began with the "Approval" of Fiona Lynch. (Fiona Lynch is the director of an arty Melbourne interior design firm, where the creative use of space, materials and customised details is the creative character of the project, from residential to hotel and retail.)
Brahman Perera, who was still at university, made Fiona Lynch his first cold call and wrote to her himself. Brahman Perera's bold approach paid off, and early in his career he played a part-time role that influenced him greatly.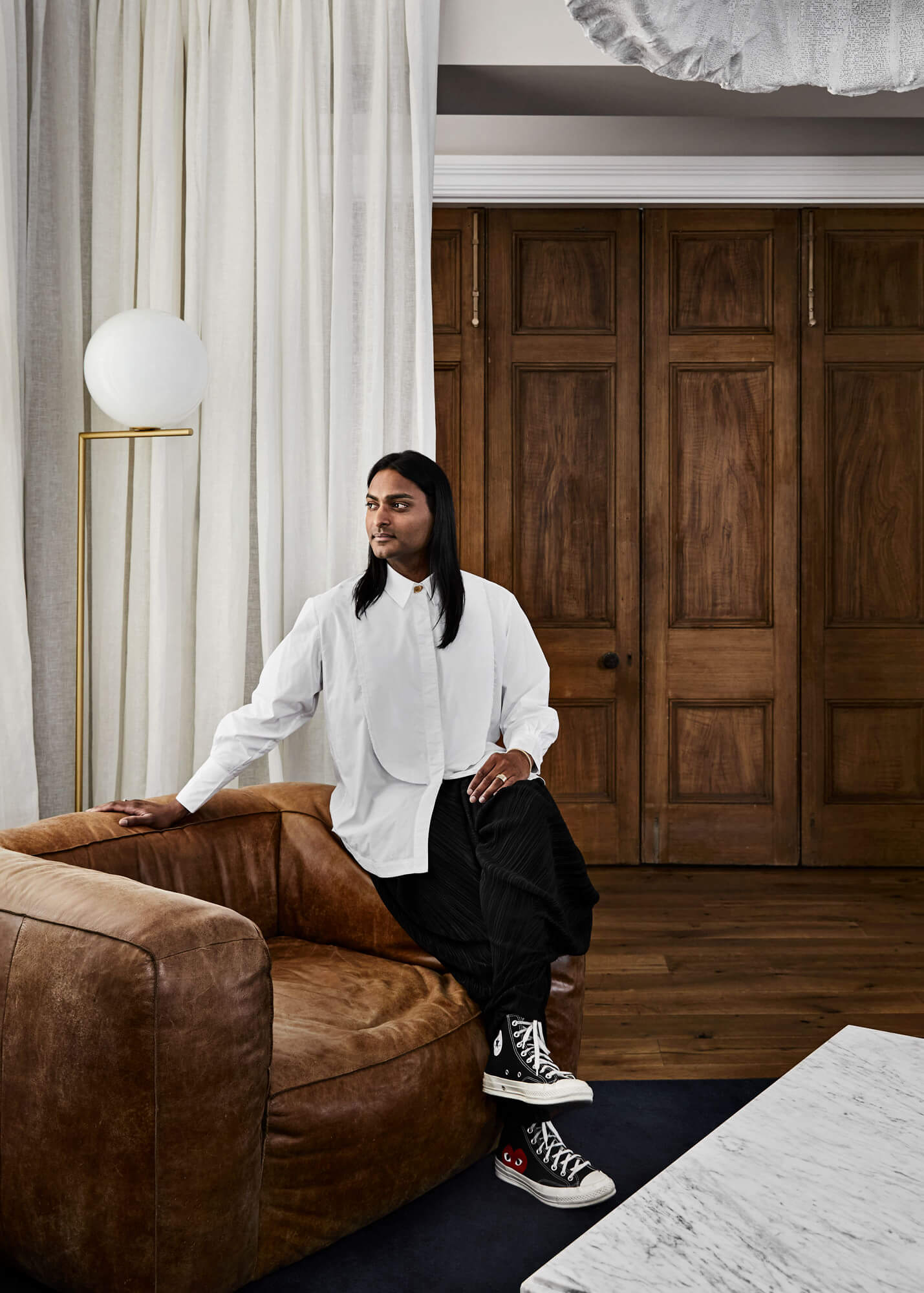 Brahman Perera describes himself as a designer. For him, design is a relationship. Understand needs and desires intuitively. Solve problems that others can't see, and strive for eternal beauty. He respected the material part of life's work, whether as a designer or as a sentient being, which represents who you are and how you came to be.
Every step, from the concept, to hang the final artwork, no matter the scope is large or small. Design becomes stronger and more compelling only when it is brainstormed, challenged, and forced to demonstrate its integrity.
A HISTORIC HOUSE WITH A NEW HERITAGE
The owners of this previously boarding house wanted to give it a new identity. That's when Perera came on board, to introduce a sense of order and clarity. The inspiration was the clients' eclectic art collection that was storage and boxes. Brahman thought it will blend perfectly with the home's heritage. "The finds were lovingly dissected, curated and employed in creative and cohesive ways," says the designer.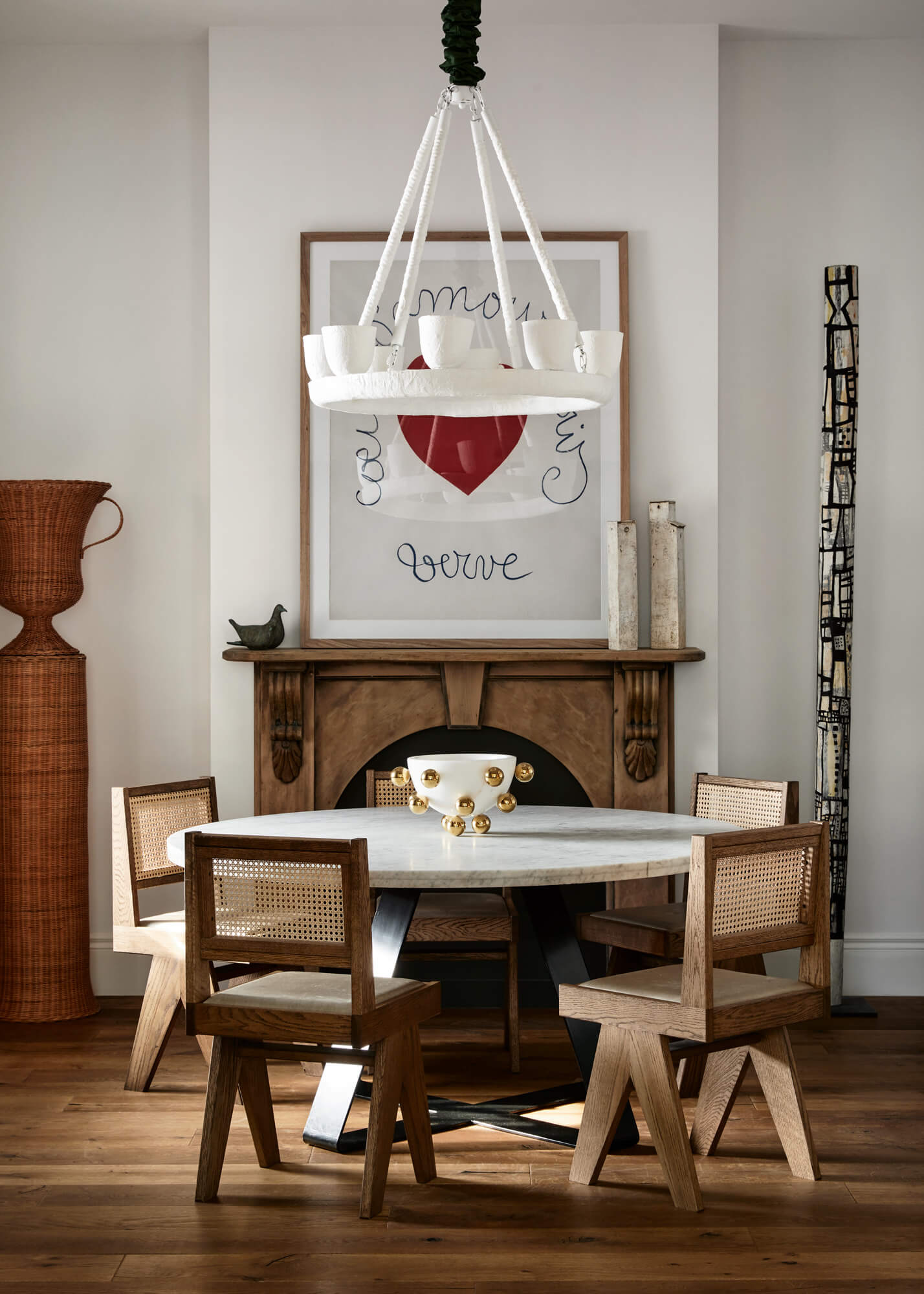 Some of the pieces gained new life. For instance, the 2.6 meter high doors were used as shutter for the dining room. Also the stylish stained glass window used to bridge the twin terraces. The historic house's new identity is a mix between old and new, reusing some existing pieces and expertly acquiring new ones. "Many of the pieces look random and unconnected, but in reality, the combination weaves a rich landscape," Brahman says.
Brahman even custom made some of the pieces, such as the skirted pendant in thin layers of plaster which is for itself a piece of art. The lamp draws the eyes up to appreciate the height of the room. The royal purple sofa and the marble tables also give a special touch, giving the house a royal kind of feeling.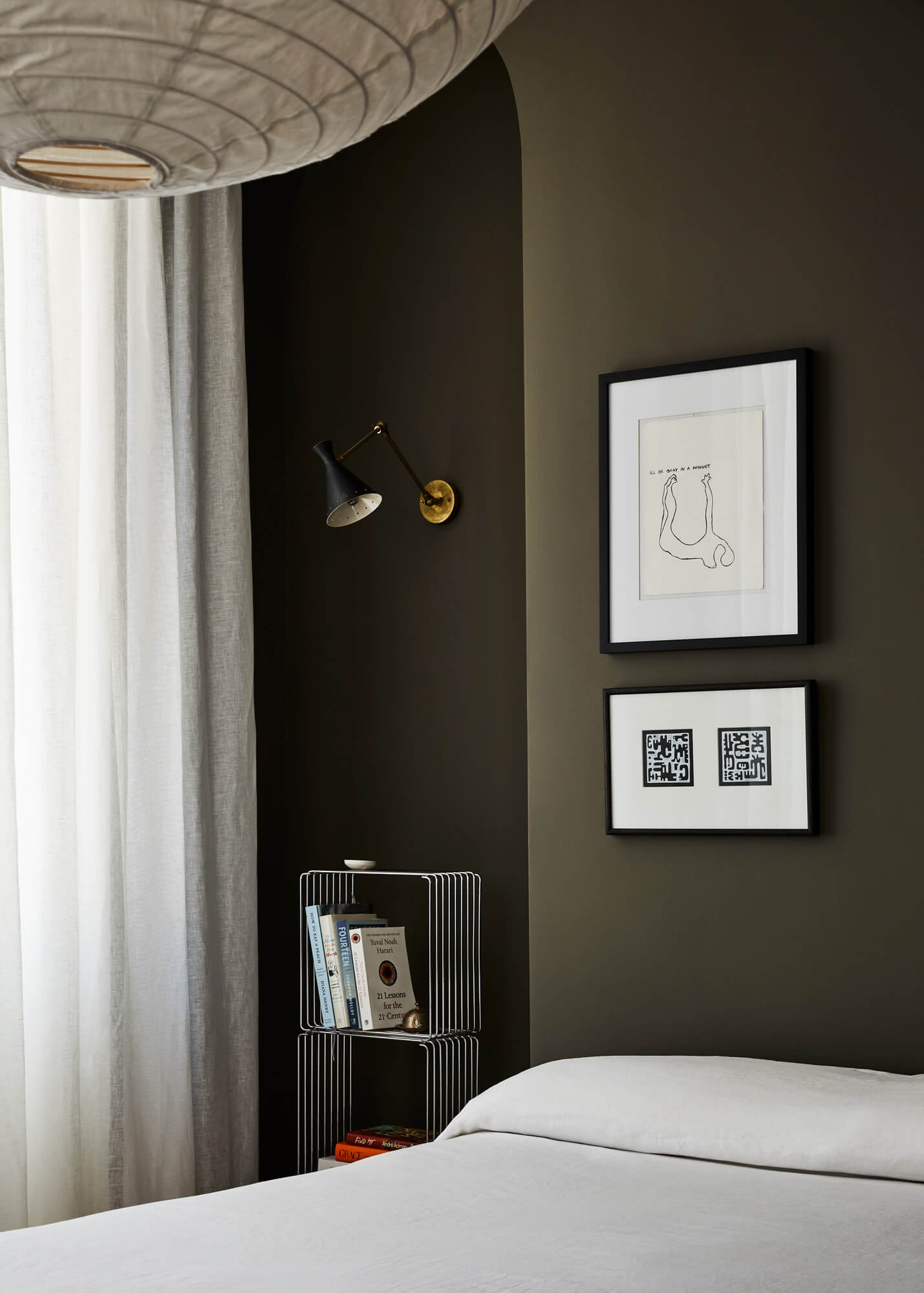 For Brahman, the house is still a work-in-progress giving the owners' love for art collecting. "The couple will continue to dress and undress the spaces with new art, furniture and styling as they grow and enjoy their home. I think this should be true of any space–it's never ever 'done', as we are never ever 'done'. That's the beauty of creating a base palette for clients like this, so their own personality can grow with the interior," he concludes.
DO YOU LOVE INTERIOR DESIGN?
Since you have come this far, we kindly invite you to download Hommés Studio Catalog and discover furniture and lighting designed by designer lovers for design lovers.
Pay a visit to our soul sister ACH Collection as well. You'll be delighted to discover a beautiful design of high-end homeware and pet accessories.

Sources: Yellow Trace & YinjiSpace
Images: Brahman Perera
Photography: Lillie Thompson