Many people wonder how to decorate an apartment so that it looks bigger than it really is. HOMMÉS Studio brings you some workable tips to ensure that your home decoration gives your smaller space, a larger space to move around in.
For most people, living in an apartment is relatively unavoidable. Whether in high-rise apartment buildings or tiny houses, many people find themselves looking for clever solutions to make the most of a small space. Furthermore, while space may be tight, there are many things to be found in living in smaller spaces, including cost. Nevertheless, it is always good to give the illusion of more space when it comes to decorate an apartment, even when you are working with less than 50 square feet.
Choose shelves instead of bookcases
Bookcases are bulky and add unnecessary space. If you can, use floating shelves. They are a chic way to display books and ornaments. If you cannot hang on your walls, go for bookcases with thin edges or metal frames, so they blend in as much as possible with the surrounds.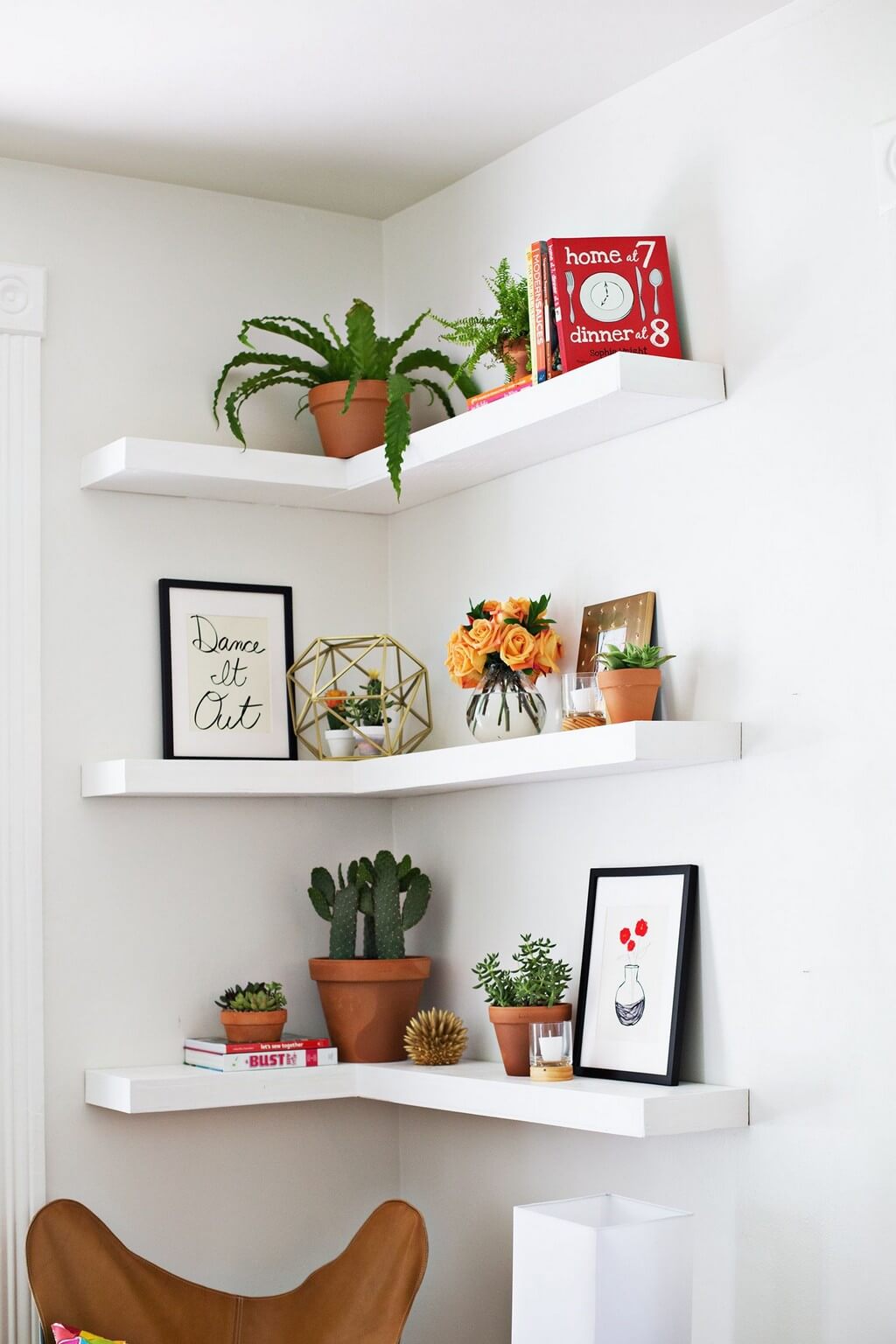 Use Mirrors
Mirrors will add instant space and do all the hard work for you. Put them wherever possible!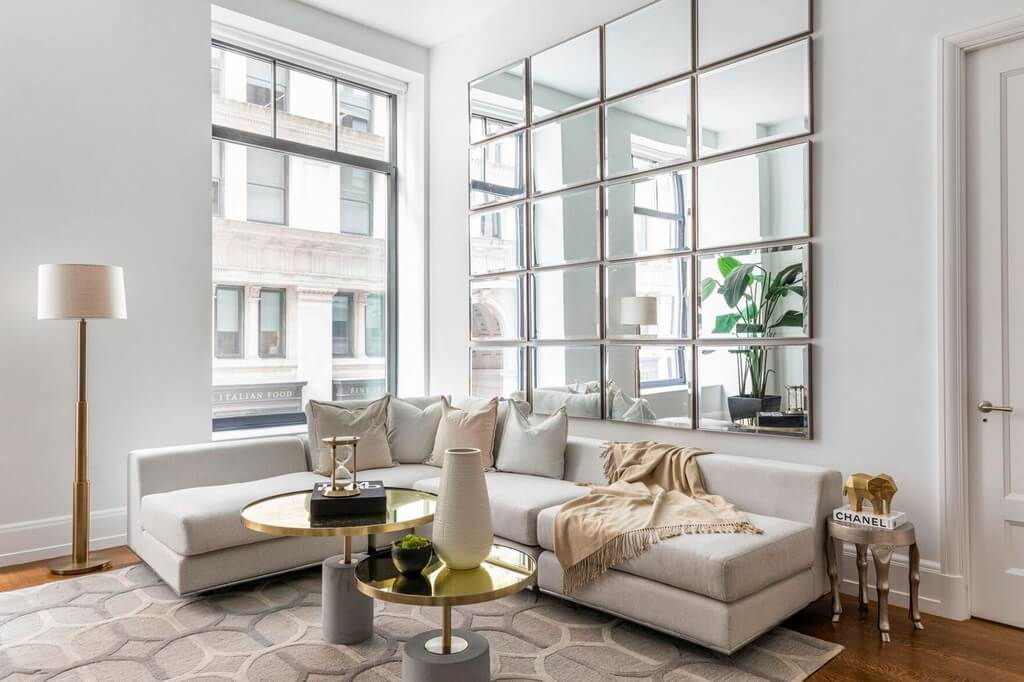 Utilize any nooks or hallways
Unused space is a complete no in an apartment. Utilize any hallways or nooks by adding something in the wall hanging. It could be a simple painting or a piece of furniture. It will give the blank canvas a purpose and create the feeling of more interior zones.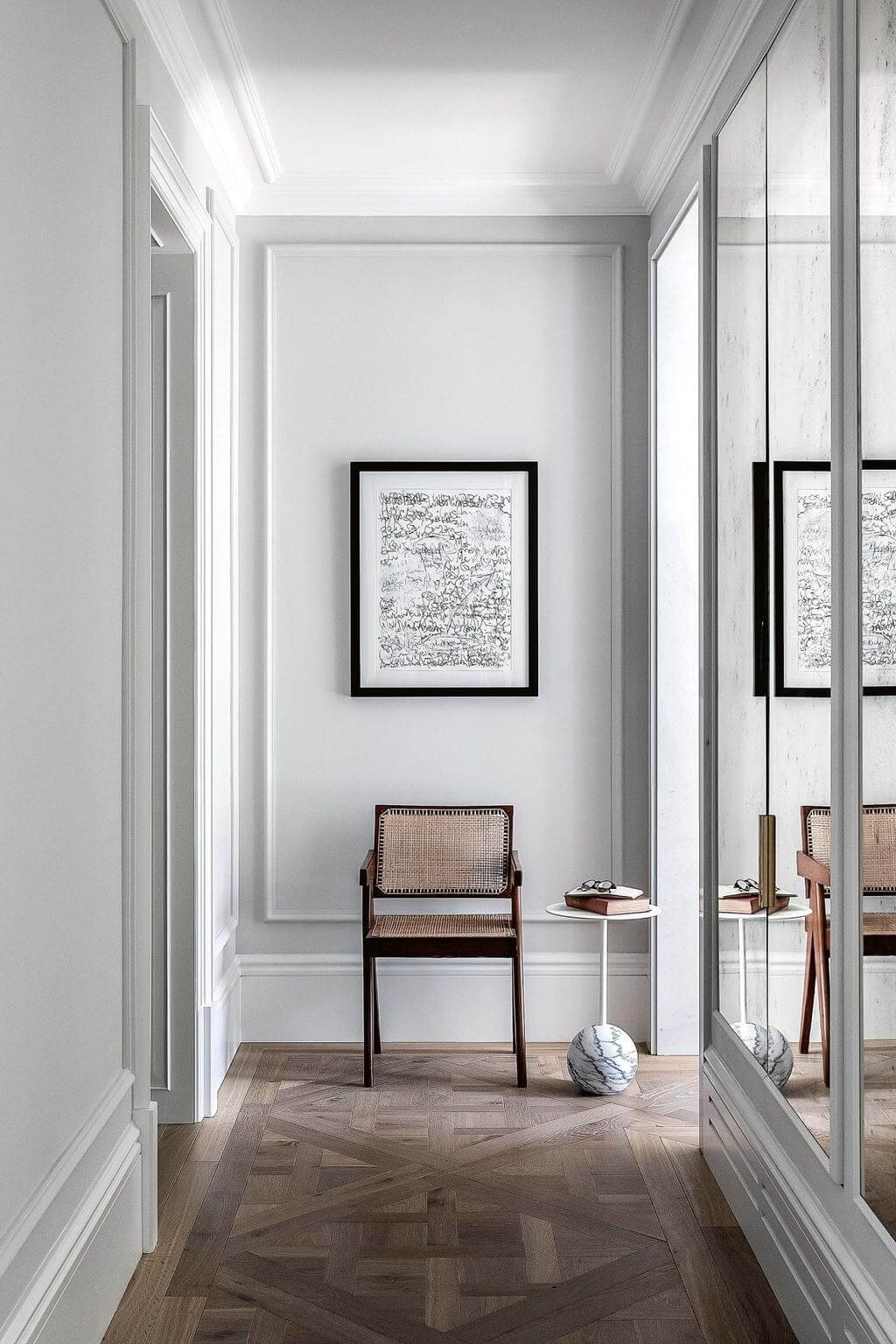 Large artwork makes the wall look bigger
A trick of the eye, mounting large artworks on smaller walls can make them look bigger. If you would prefer to hang lots of artwork, scatter it throughout the house instead of lumping it all on one wall. It will keep things feeling fresh and open.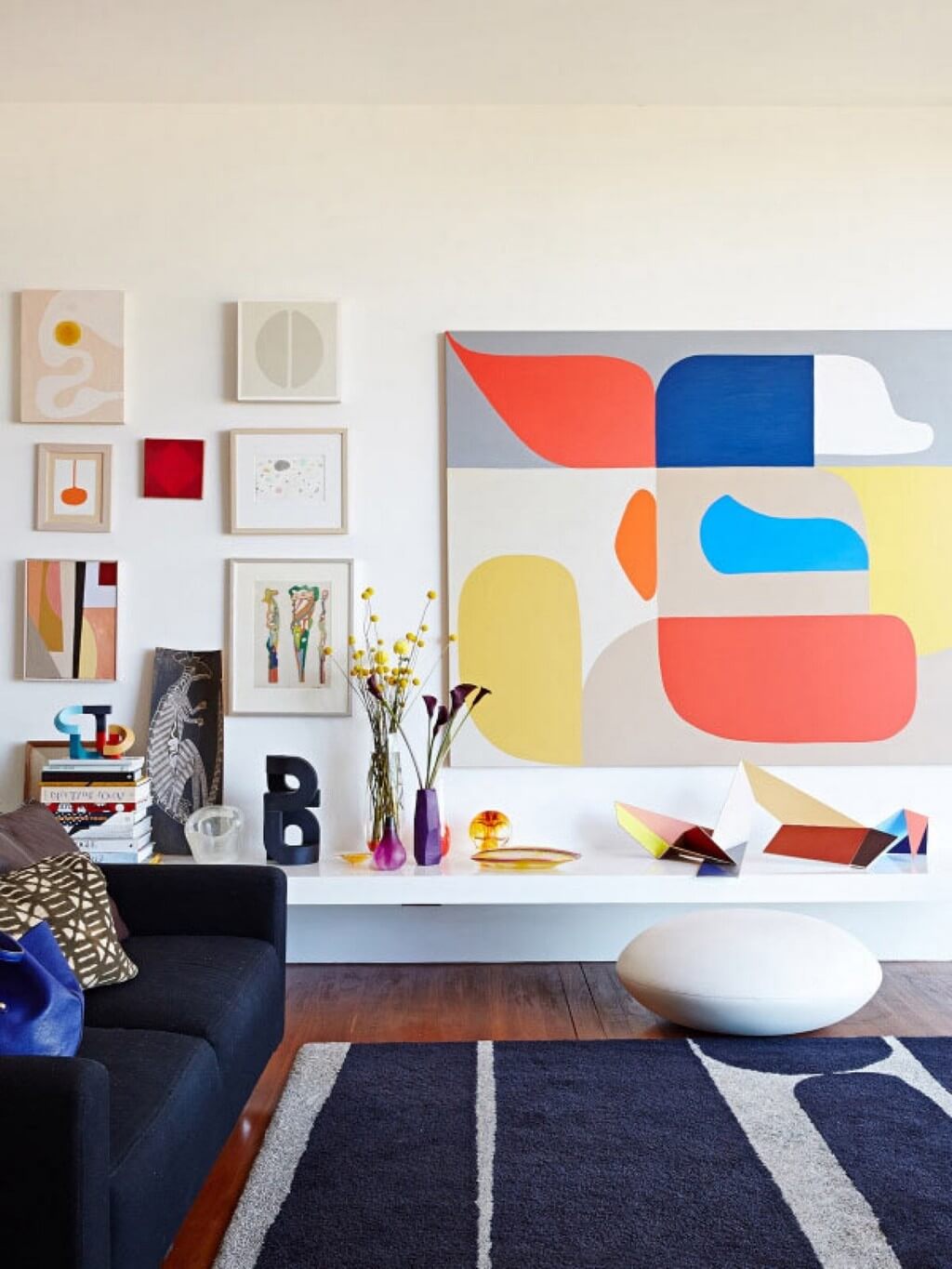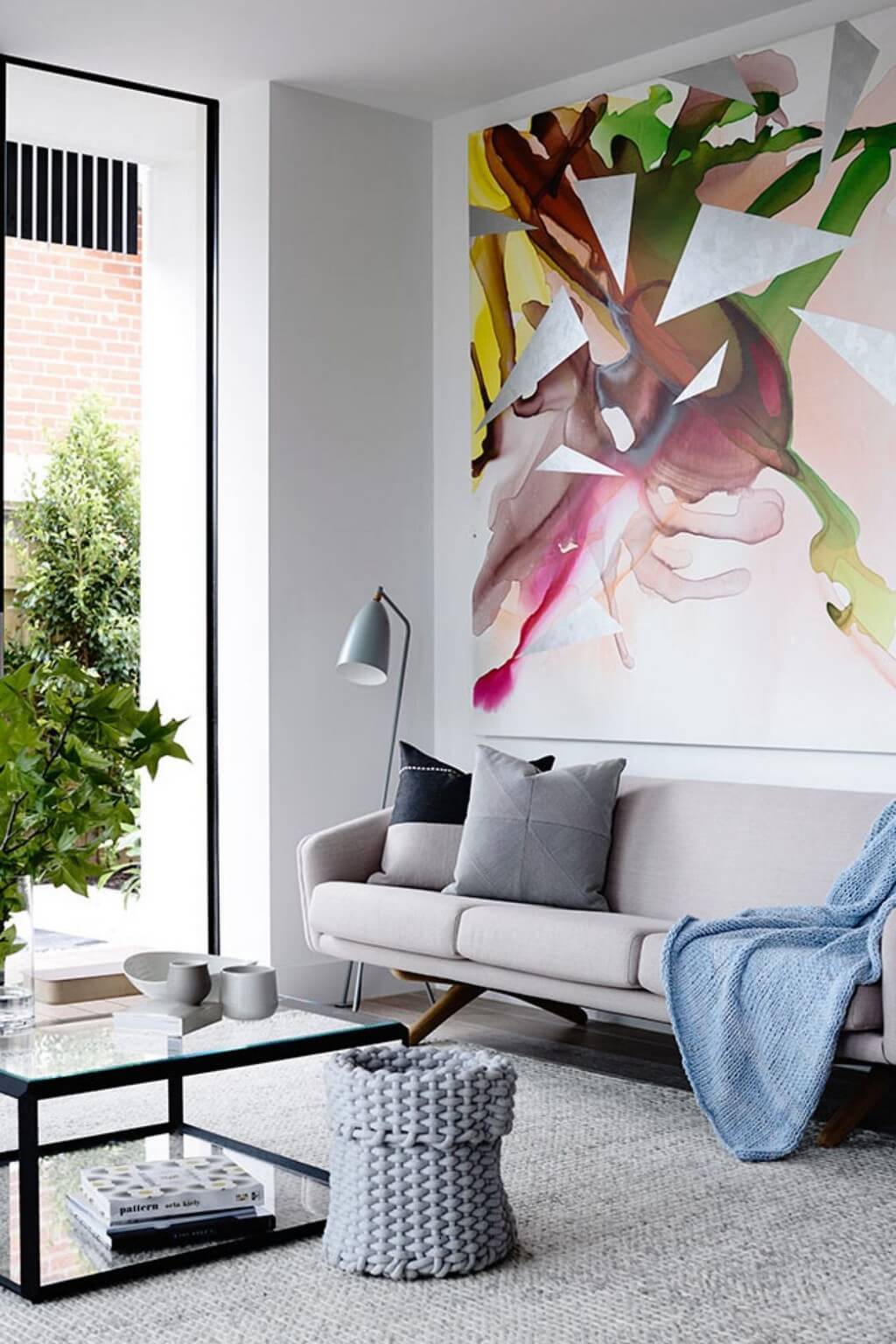 Pull furniture away from the wall
Removing furniture from the fringes of the room will give the entire space a facelift. However, this trick is most effective when your furniture is smaller than it would need to be pushed against a wall. For example, choose a two-seater couch instead of a two-and-a-half-seater couch because when pulled away from the wall, it will look more proportioned and not bulky.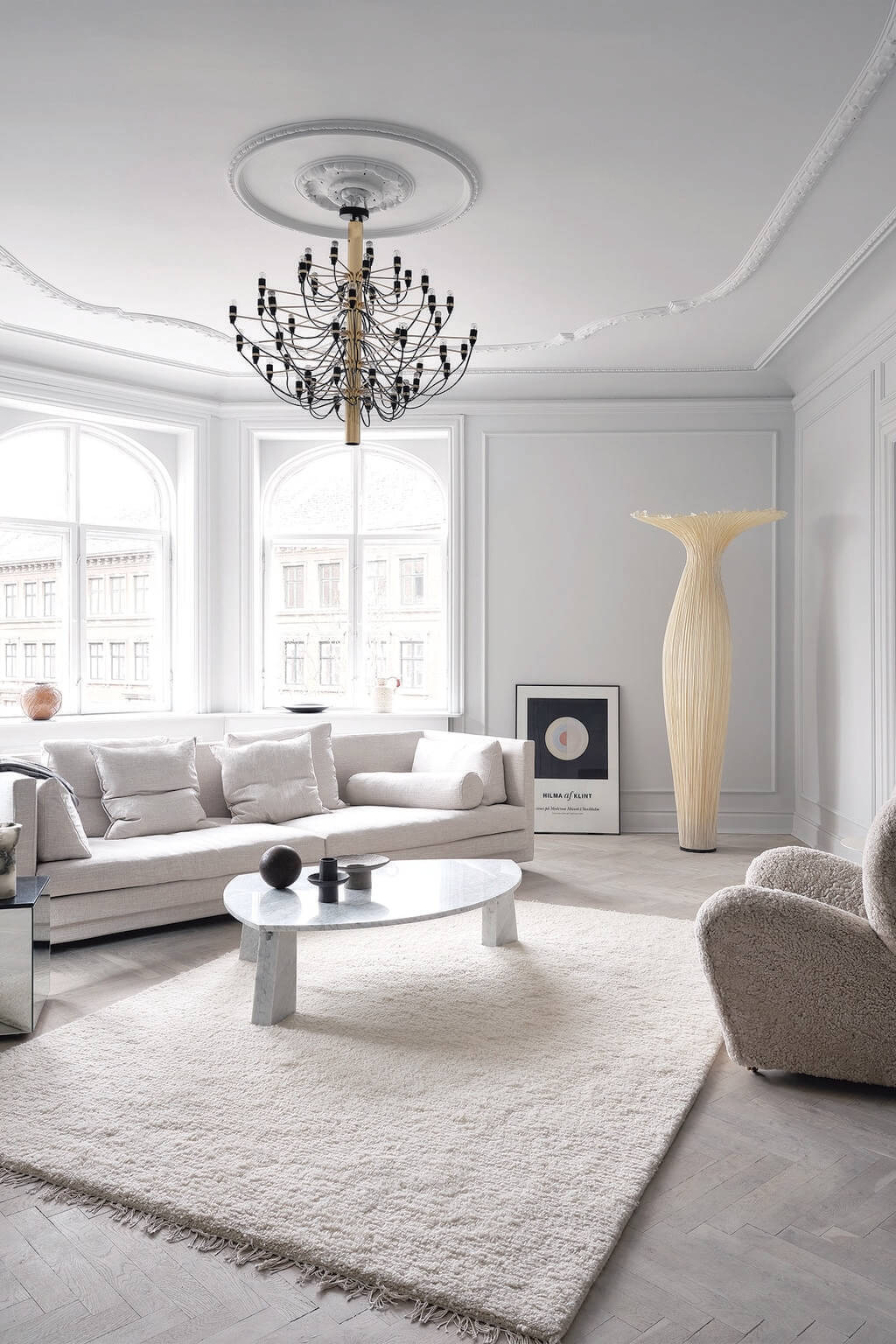 Use, where possible, glass
Coffee tables or even dining tables are a great way to incorporate glass into a room, which instantly frees up space. Opt for a subtle table with a hint of glass to instantly create space.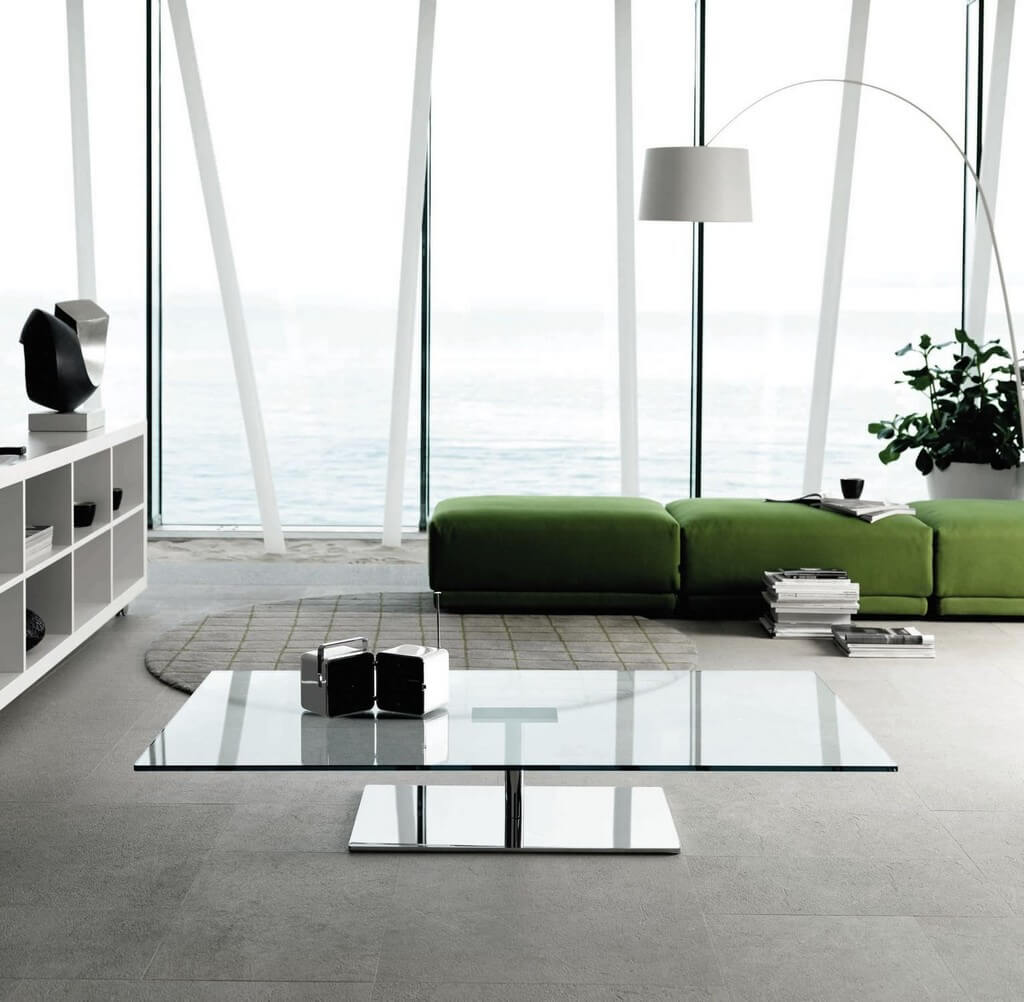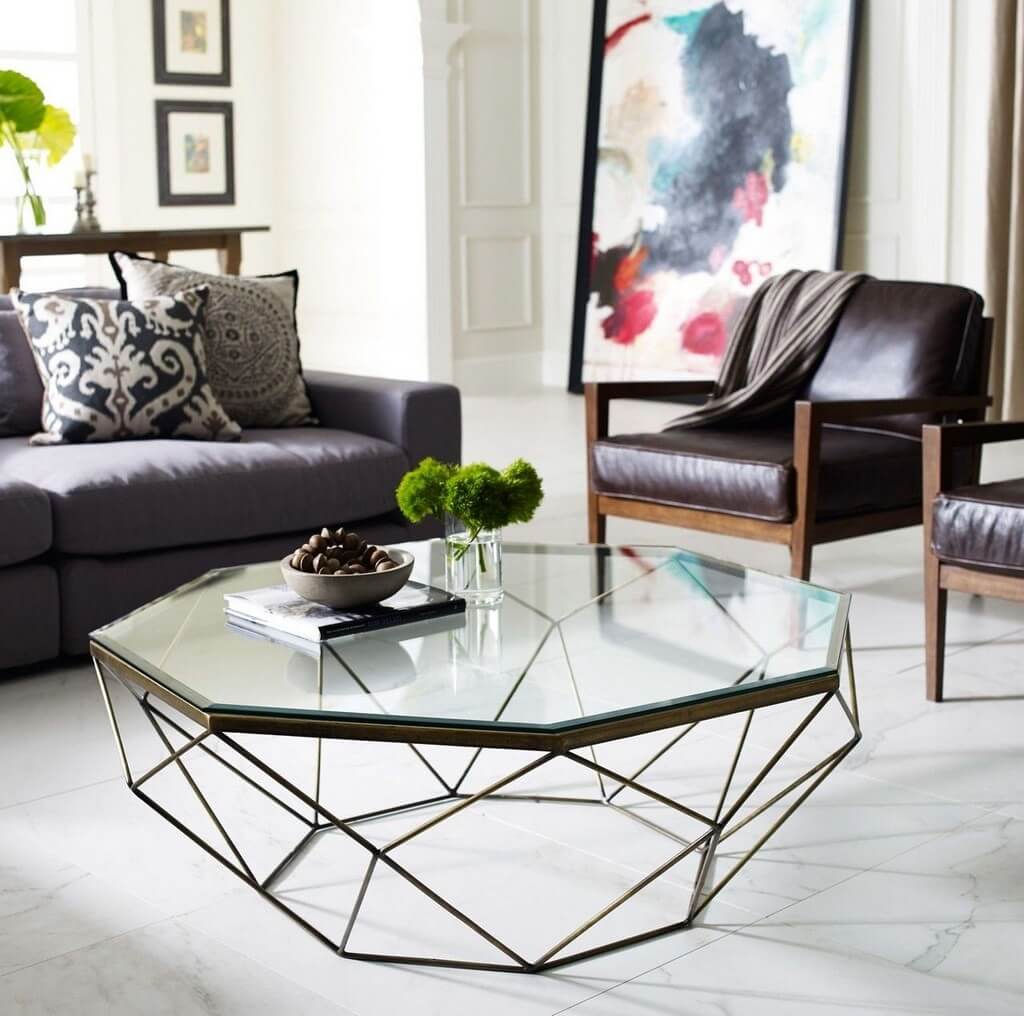 We really hope you liked our article. Feel free to pin all the images to your favourite Pinterest board. Meanwhile, you can also visit our Pinterest boards to get more inspirations.
Get more ideas for your projects and find functional, stylish, and sizable lighting and furniture choices:

Source: Vogue Living