Bedrooms are the secret primary pieces of every home. These bedrooms have elegant beds with unique upholstered headboards. Possibly a bedroom's central feature, the headboard should always make a statement.
The design options for upholstered beds are vast. With maximalism going high in the design world, bedrooms are getting on board with vibrant and unique upholstered headboards.
Pink Bedroom
If you have tall ceilings in your bedroom, the perfect solution is to capitalize on the height by creating a floor-to-ceiling installation. In this way, the bedroom will look more extensive, and you will have the necessary uniqueness.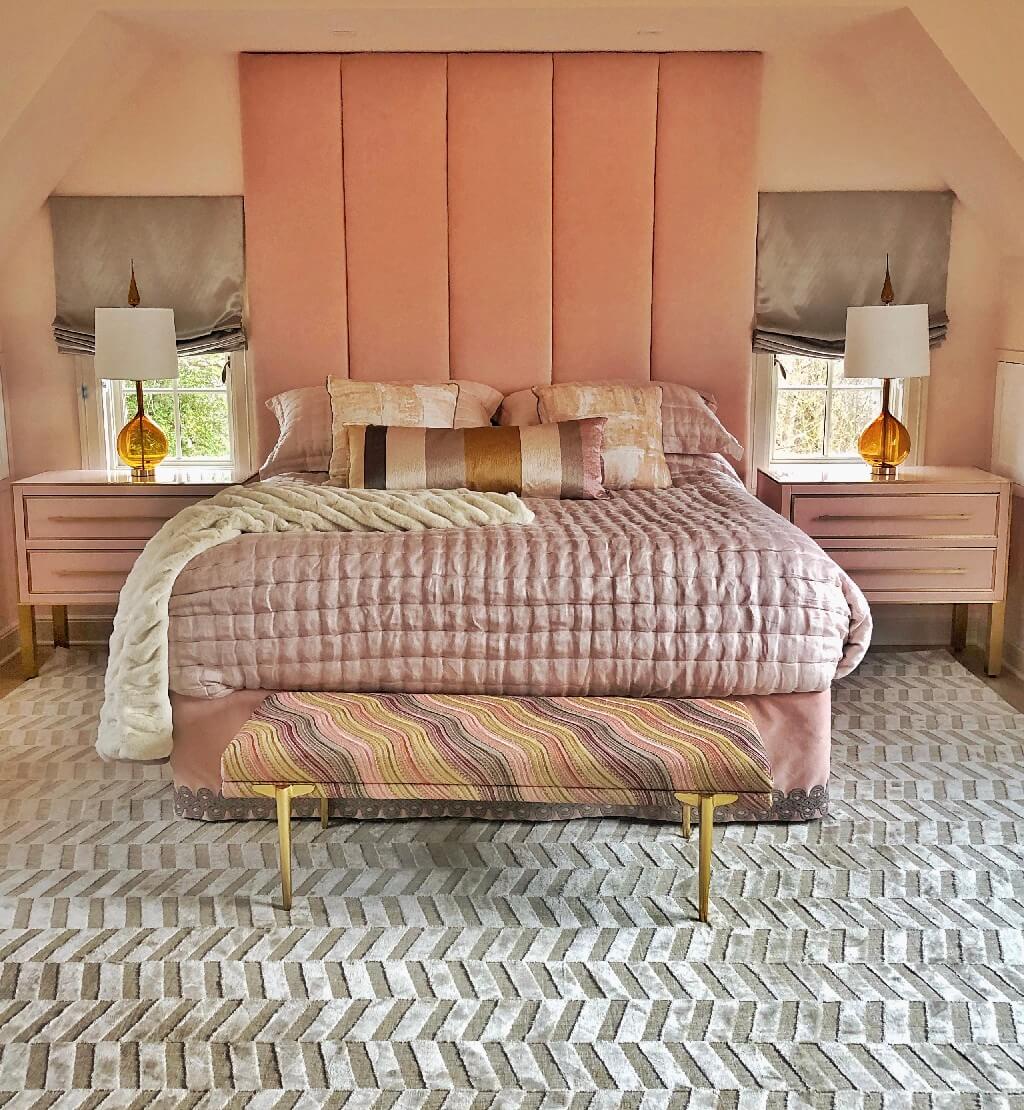 Beata Heuman in Hammersmith
"I wanted a room that would spark the imagination of my two daughters," says Swedish designer Beata Heuman, describing the whimsical space she created in her townhouse.
A playful wallpaper inspired by Madeleine illustrator Ludwig Bemelmans, whose murals embellish New York's Bemelmans Bar, was the starting point. The headboards, upholstered in Heuman's Palm Drop fabric in Sky Blue/Plaster, recall the serene swimming pools.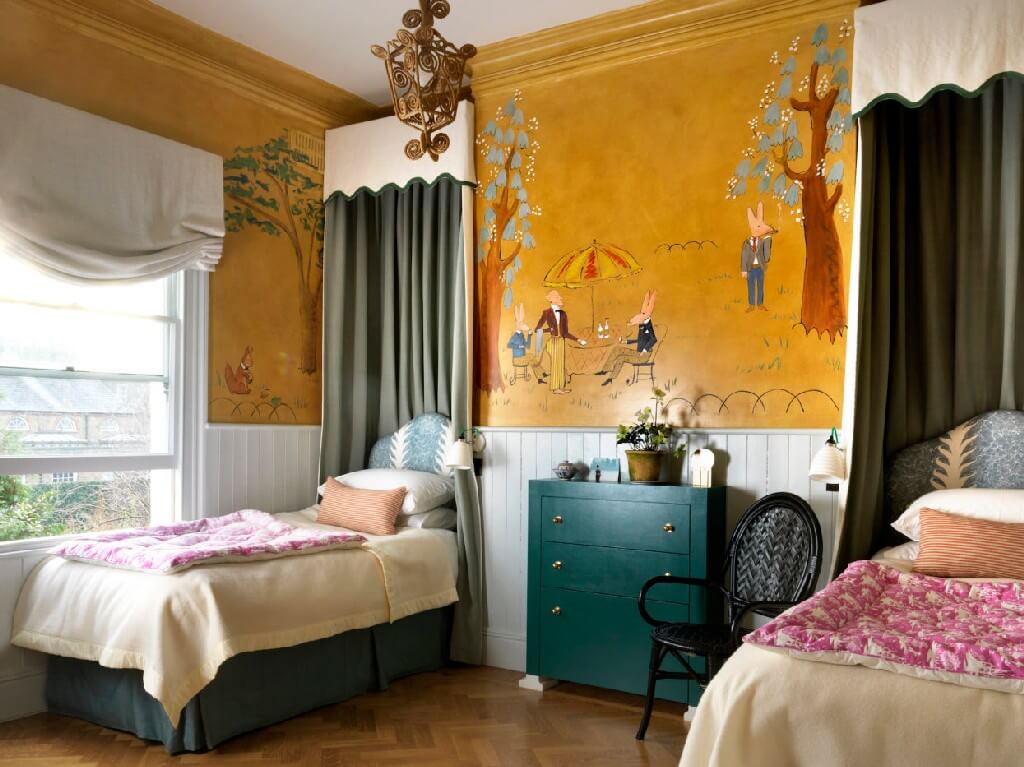 Mariana d'Orey Veiga in Rio de Janeiro
The Brazilian designer decided to create a space that combines all the comfort of a master with the whimsy of vacation.
The bedding and curtains were customs made by a local vendor, while the simple rectangular headboard came from Veiga's teenage bedroom. Another nostalgic touch: the crystal chandelier, which hung in Veiga's nursery.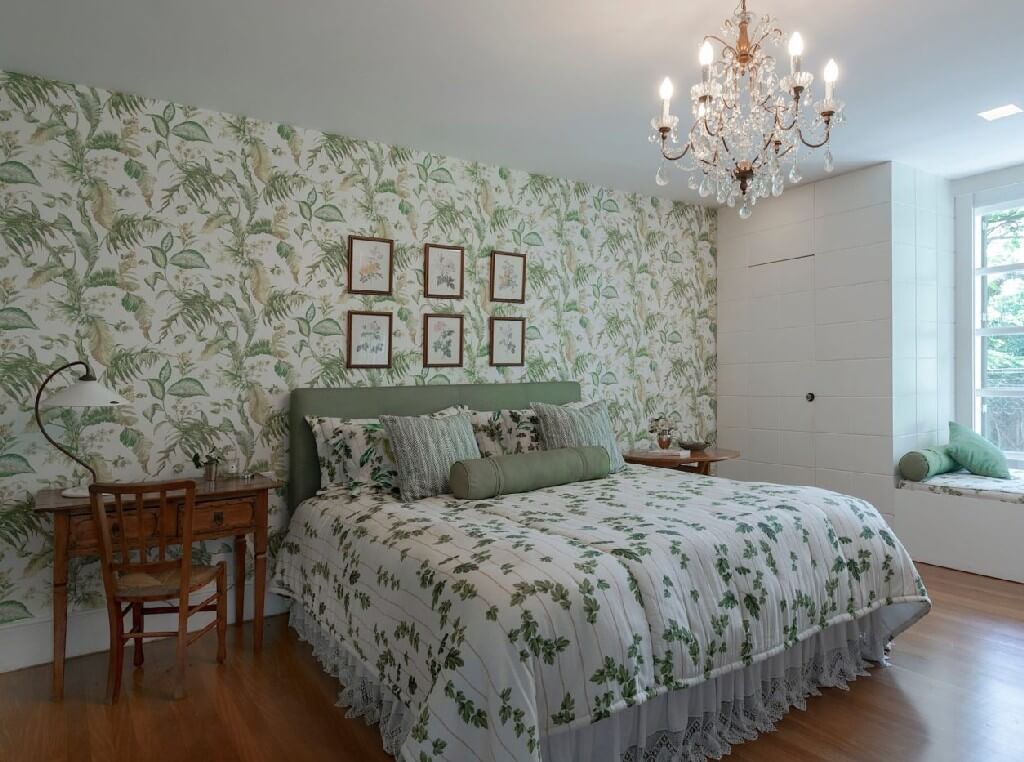 Italian Affair Bedroom By HOMMÉS Studio
In the Italian Affair Bedroom, the richness of the Italian culture and taste prevails. An incredible and dramatic design on the walls and ceiling reminds us of the Italian renaissance.
Together with sumptuous decor and luxury fabric, the chest of drawers creates a luxurious and elegant room.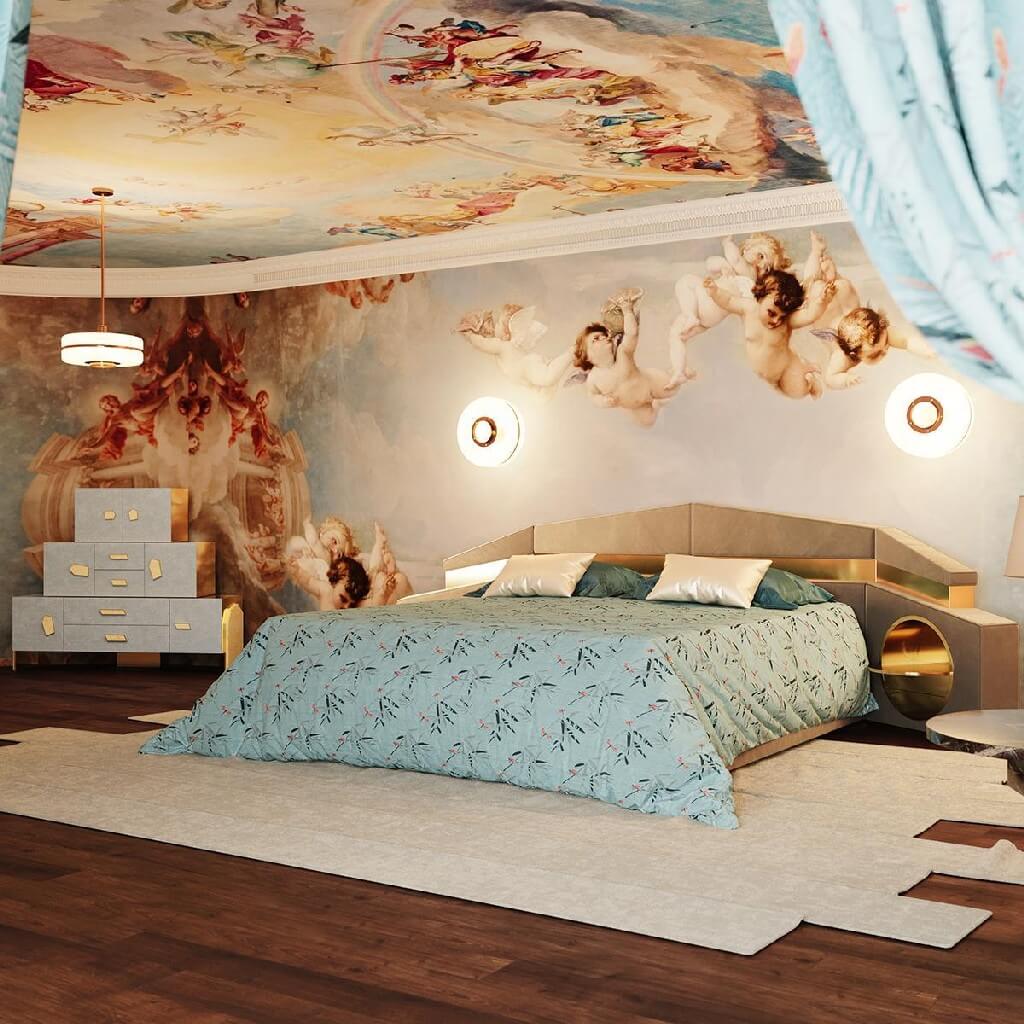 Classic Romance Master Suite By HOMMÉS Studio
In this room, what stands out is the bed's elegant design and the bedside tables with a statement design. The bedside table and how it is decorated can transform the bedroom into a little wonderland. The green hues with blush details, refined materials, rich colors, and wallpaper design make this room a romantic space.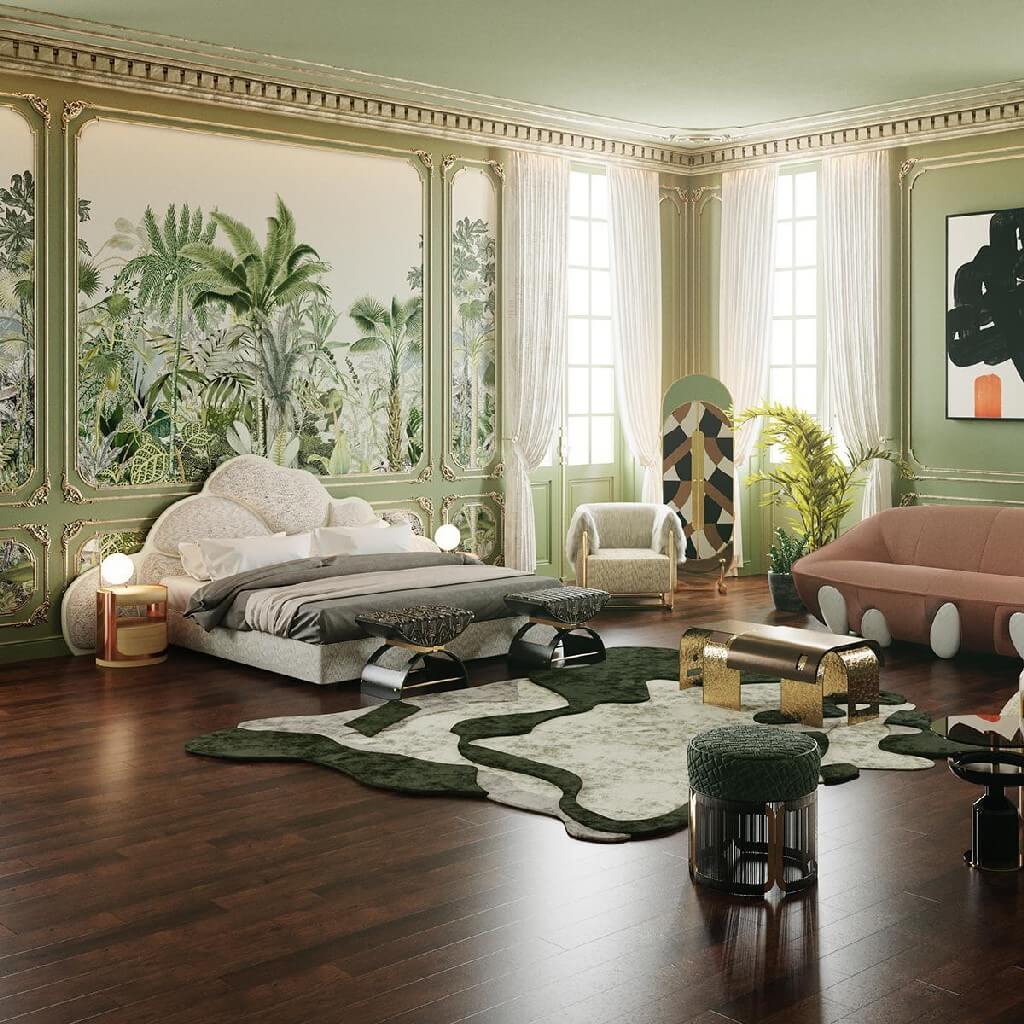 Refined Manhattan Master Bedroom By HOMMÉS Studio
This master suite with a lounge area creates a welcoming yet modern living area by placing two armchairs in front of the bed. The best sets of bedroom furniture and materials with wood finishes transform this master bedroom into a sophisticated and elegant room with warm colors and textures.
With a design thought to the smallest detail, this room conveys a vibe of a cosmopolitan city. That is a room with several styles but always keeping a sophisticated line.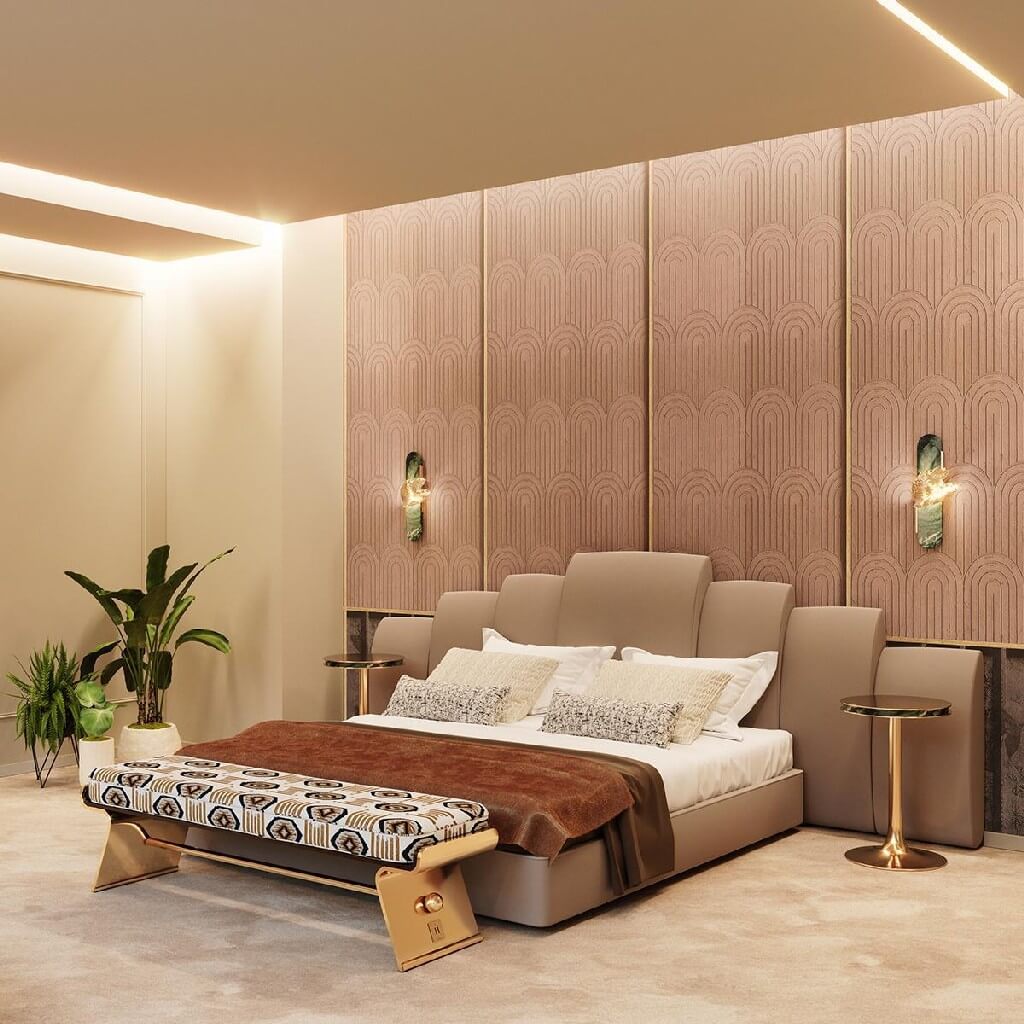 Tall Tufted Headboard
This delightful bedroom by Elizabeth Bomberger at Homepolish is full of colorful accents and touchable textures. The feature that stands out is the luxurious burgundy, tufted headboard that was made to order.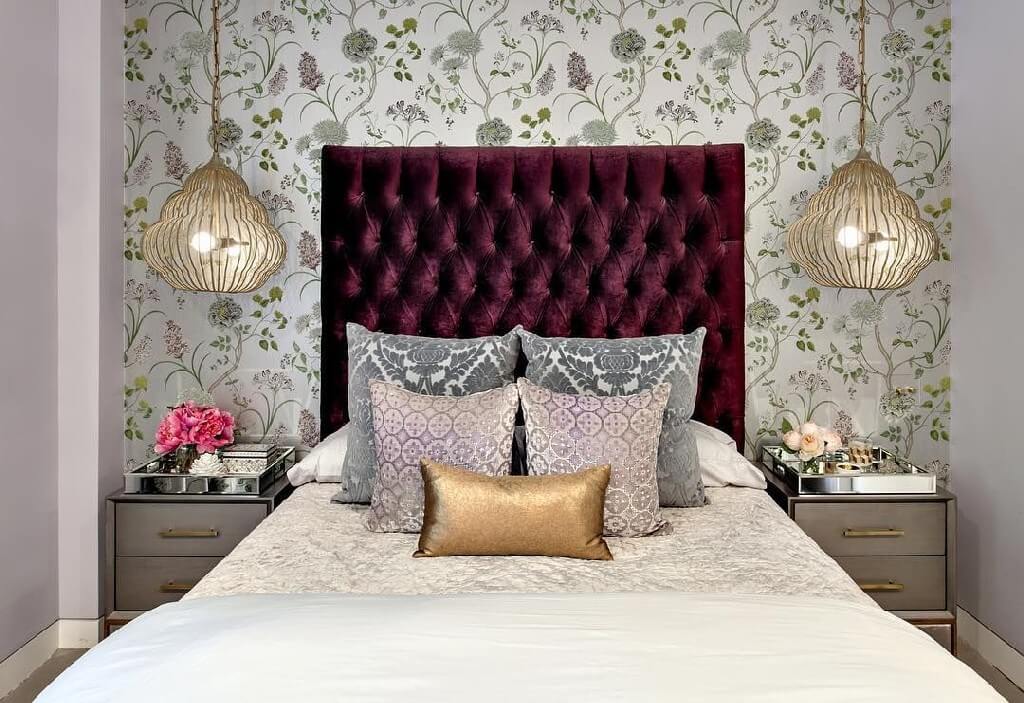 Gary McBournie in Boston
Boston designer Gary McBournie went for a calming vibe in this bedroom. Basing their palette on the locale's spectacular sunsets, McBournie and his longtime personal and business partner, Bill Richards, used a tan woven covering for the walls and striped Pierre Frey fabric for the headboard and drapes.
An orange floral suzani above the bed gives the scheme an exotic twist. A pair of ribbed Christopher Spitzmiller lamps sit on nightstands from McBournie's home collection.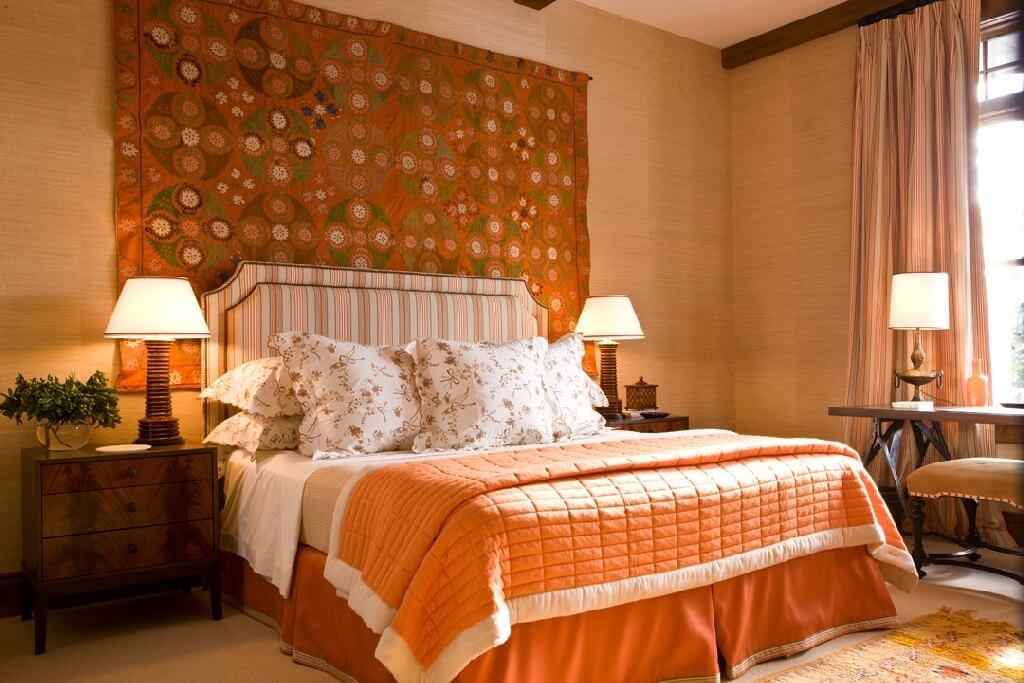 We really hope you liked our celebrity homes article. Feel free to pin all the images to your favourite Pinterest board. Meanwhile, you can also visit our Pinterest boards to get more inspirations.
Get more ideas for your projects and find functional, stylish, and sizable lighting and furniture choices: