Furniture marquetry art looks like embroidery on a serviette or a folk cut-out. It is impressive for its careful craftsmanship and beautiful patterns. Associated with Louis XVI and decorations from beautiful palaces and halls, the art of marquetry returns to favor. In this article, we will introduce you to what this fine art is really about.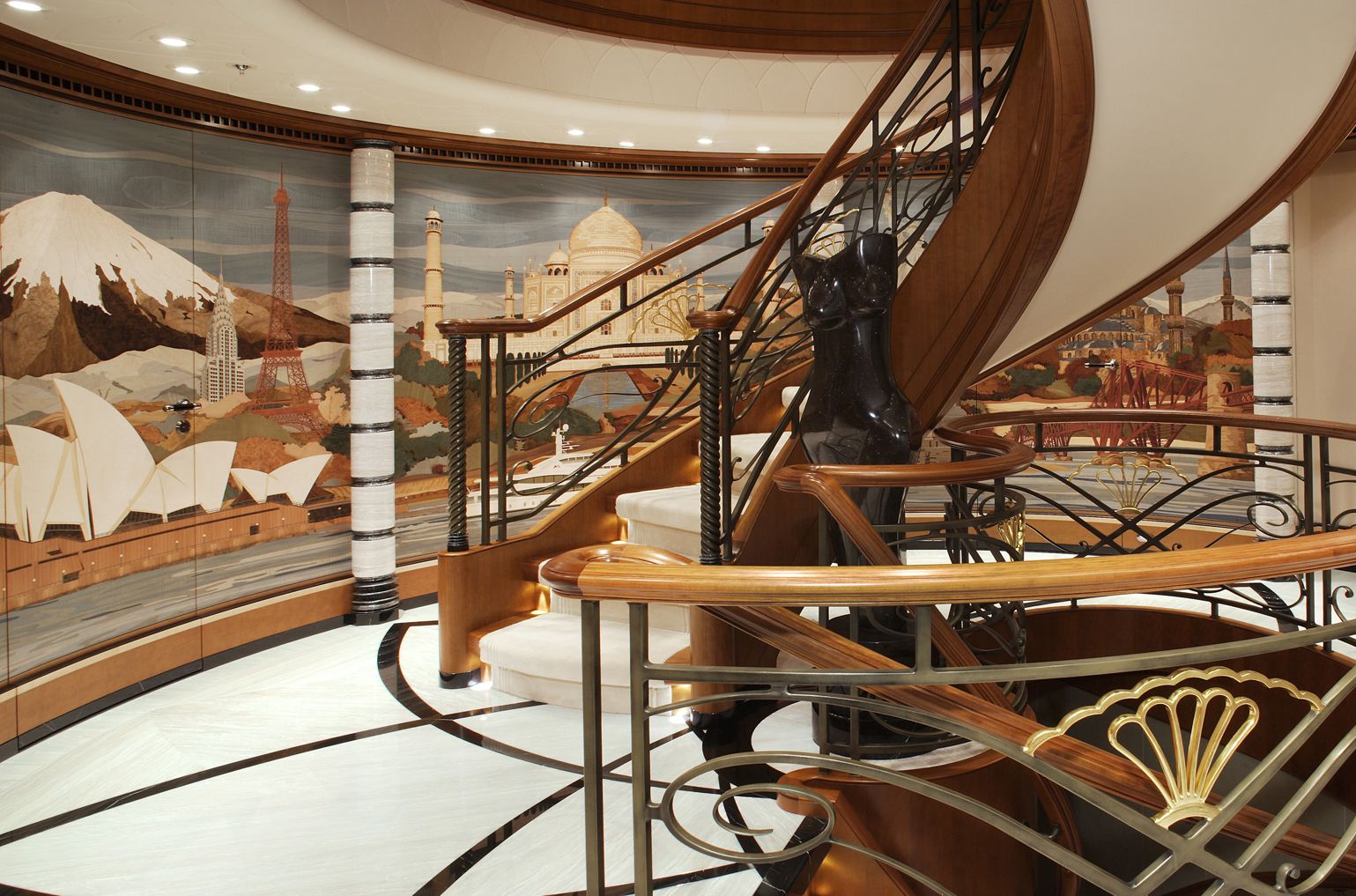 What is the marquetry technique?
Marquetry is a decorative technique used in artistic craftsmanship (in furniture and small items). It is a technique of laying patterns consisting of pieces of wood (often veneer), metal, ivory, concrete, marble, etc. on the surface of the decorated item.
Another kind of marquetry is intarsia, a technique of decorating furniture that consists in placing patterns of many types of wood on its surface.
The famous 18th century master of marquetry, Giuseppe Maggiolini, used up to eighty-six types of wood.
The furniture you can now admire in the Versailles palace came out of Andre Charles Boulle's hand.
At the king's request, the artist created cabins inlaid with tin, copper and glass, ebony inlaid chests of drawers with a refined motif of plant thread, libraries with relief marquetry, i.e. wood decorations with gilded bronze reliefs. But this art was known much earlier.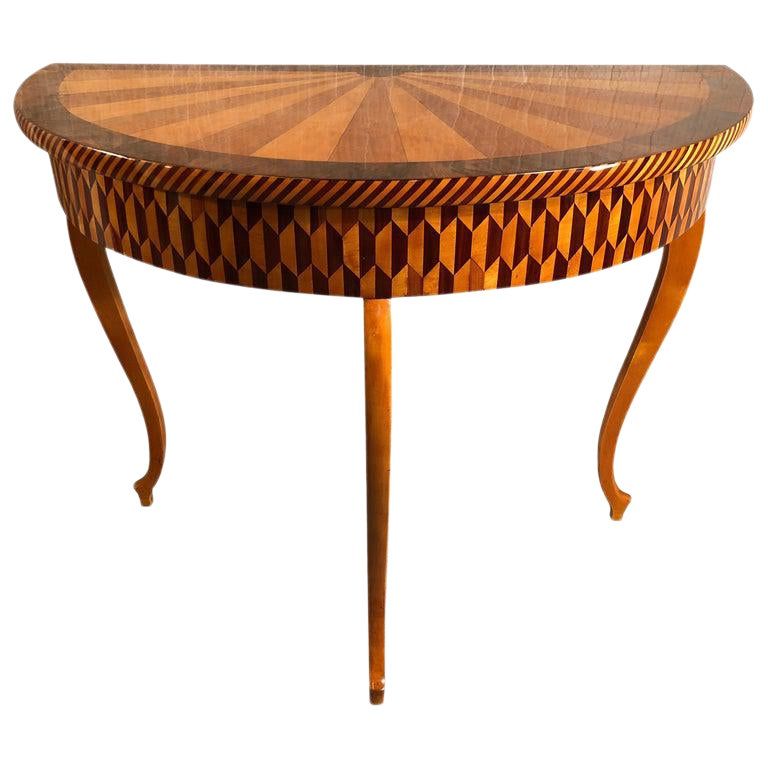 History
The sources of this technique lie in Muslim art. Mirahs decorated with this technique appeared already in Egypt during the Fatimids in the 12th century. The technique was already known to the ancient Romans, who used different types of wood, metal, glass and stones to decorate furniture. Findings from Pompeii and Herculaneum prove that already in those days it was a very advanced technique.
In Europe, this technique was introduced in France in the 16th century by Jean de Verne. Marquetry elaborated upon Florentine techniques of inlaying solid marble slabs with designs formed of fitted marbles, jaspers and semi-precious stones.
This work, called opere di commessi, has medieval parallels in Central Italian "Cosmati"-work of inlaid marble floors, altars and columns. The technique is known in English as pietra dura, for the "hardstones" used: onyx, jasper, cornelian, lapis lazuli and coloured marbles.
Researchers still find beautifully decorated sarcophagi and statues from ancient times. The oldest marquetry object found so far is an Egyptian cedar sarcophagus from four thousand years ago.
In ancient times, the surface of wooden furniture was lined with marble, ivory and yew wood.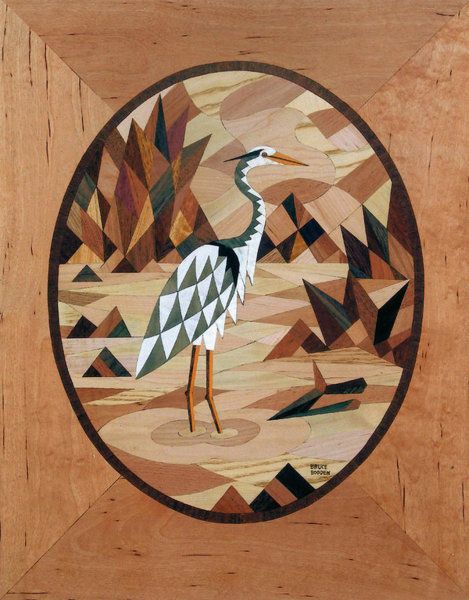 Materials and decorations
The most commonly used material is wood, but this technique may include bone, ivory, turtle-shell (conventionally called "tortoiseshell"), mother-of-pearl, pewter, brass or fine metals.
The simplest type of intarsia uses only two sheets of veneer. Those are glued together and cut with a circular saw to form two contrasting plates of identical design.
The most common decorations were anthemin – stylized honeysuckles, fruit and birds. But also coats of arms, suns, monograms.
In the Baroque, the decorations grew to genre scenes, in the Empire and Biedermeier era geometrical patterns dominated.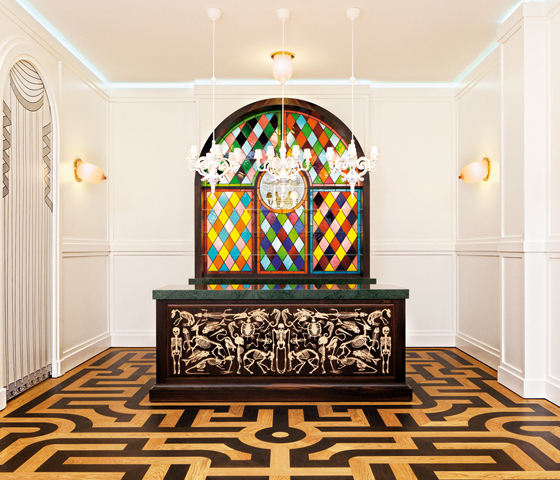 Modern marquetry
Now this noble technique is returning to grace. Today, many furniture designers look with interest at the marquetry and try to create modern furniture, but crafted in the spirit of this old and forgotten technique.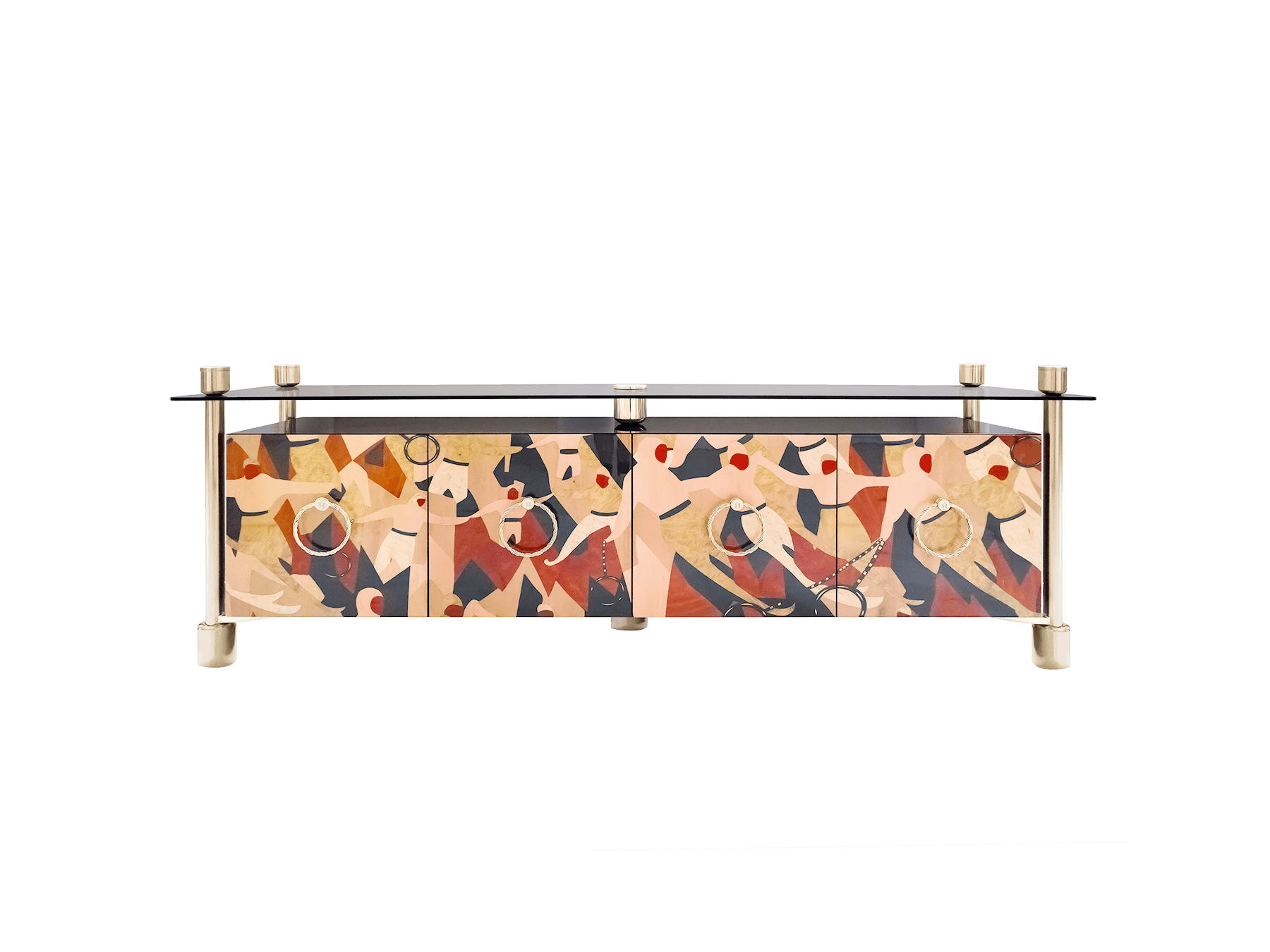 An example of an interesting use of marquetry technique is Amsterdam Residence, designed by a prominent designer, Marcel Wanders. Inside we can see a beautiful wooden parquet floor with inlaid decorations.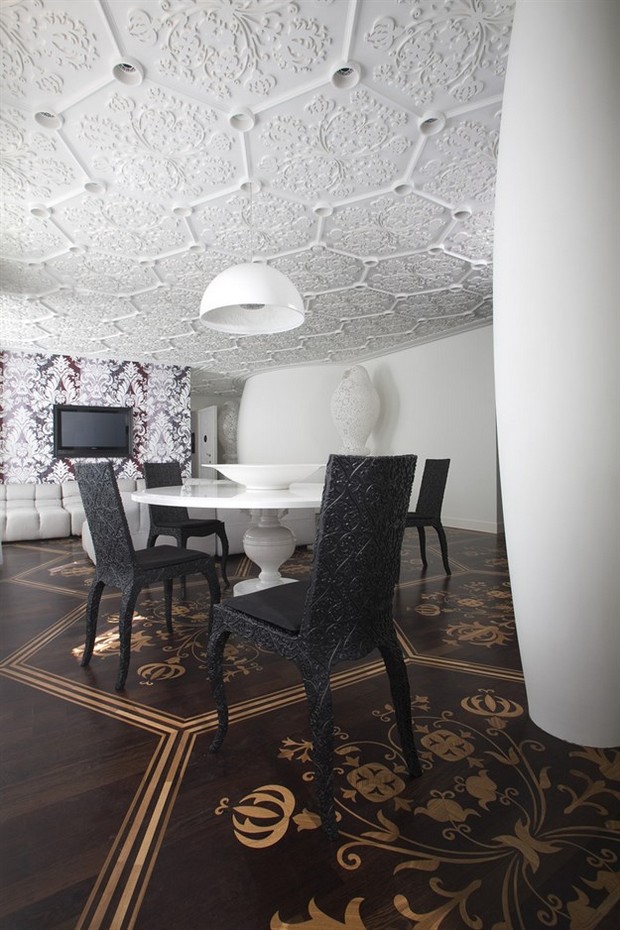 It seems that artists and designers more often use old craftsmen techniques. We can expect more of such spectacular returns in the future.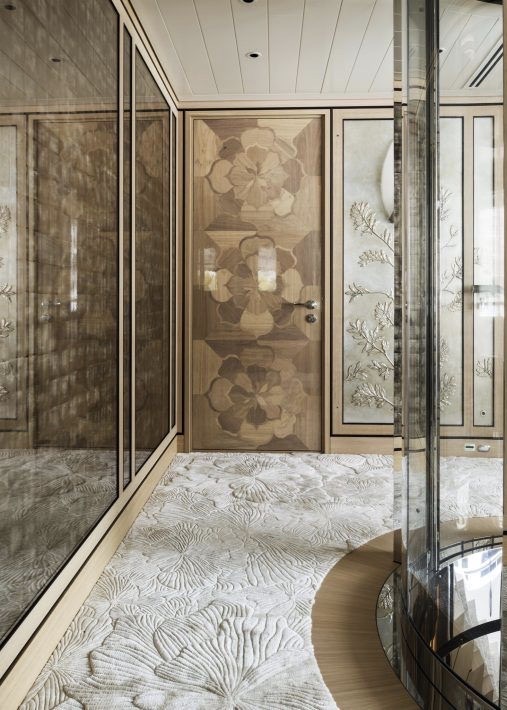 MODERN FURNITURE DESIGN TO INSPIRE YOU
That's it. Now that your creativity is racing in your mind, this catalog will help you to bring together all your ideas to the table.