New Jersey Modern Family House
In New Jersey, designer Blanche Garcia has worked with a family to create their ideal house for over several years. California vibes meets mid-century ones in this modern family house.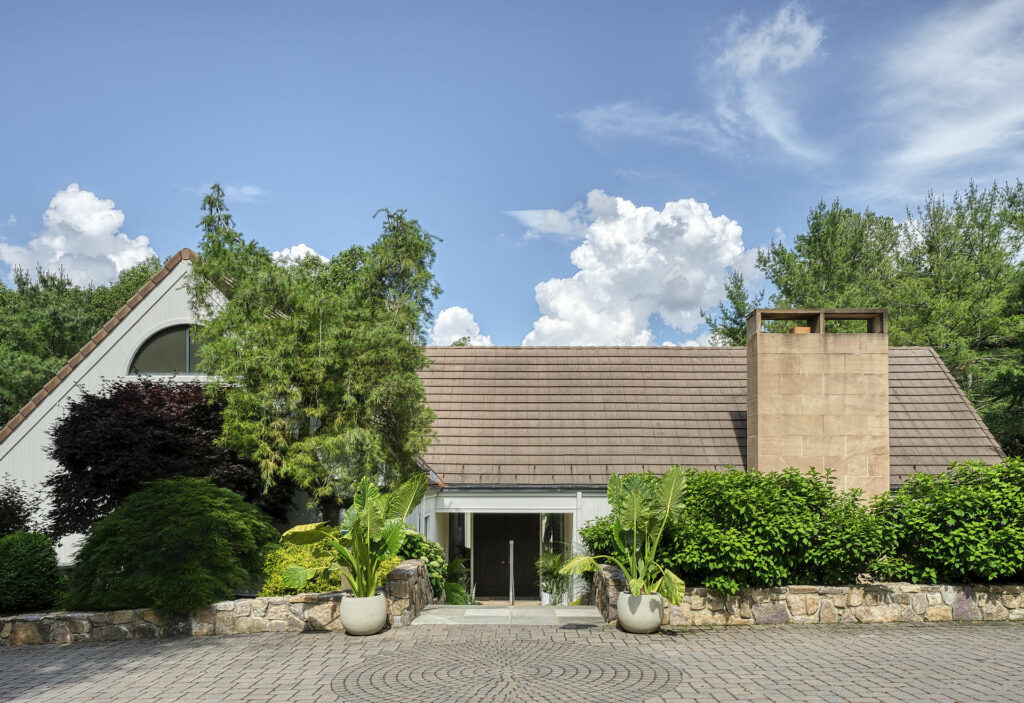 The house created by the B. Garcia Designs studio is confident in its design. Moreover, it is both luxe and perfect for living. Inside we can find vintage lighting, custom bathrooms and other stunning design ideas.
The modern family house is beautiful not only on the inside but also on the outside. The jungle of green plants cover the front of the mid-century house. However, the first look is on the expansive, plain chimney stuck to the front wall of the building. In the background we can find a huge swimming pool with a separate zone for sunbathing.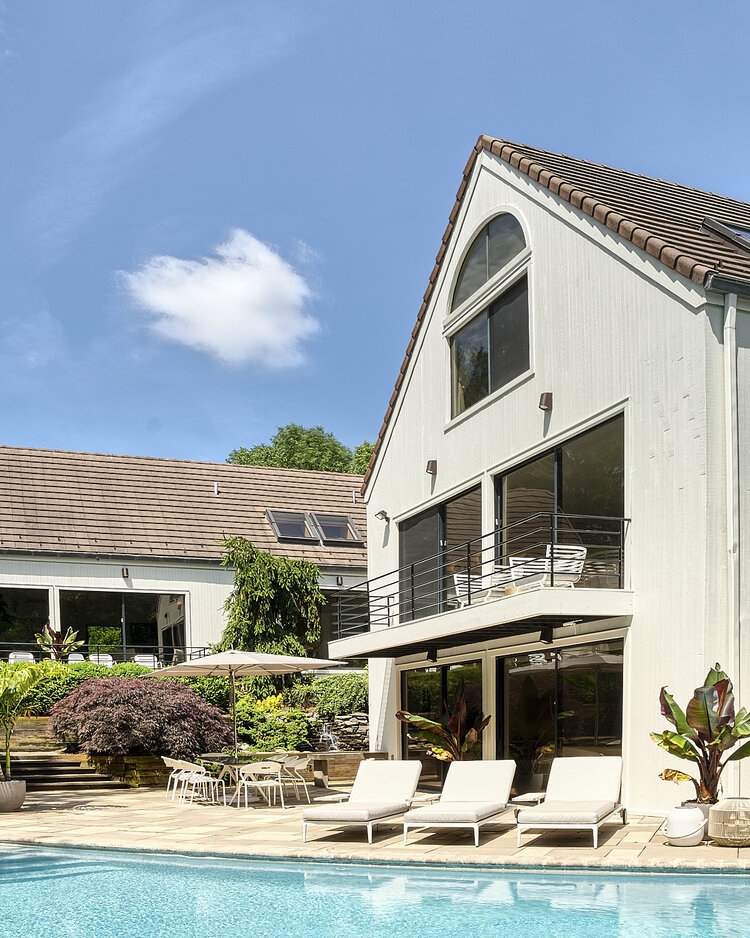 Obviously, the interior of that contemporary house is also wide and spacious. The space can accommodate a really numerous family. This one includes four children and a dog. From the entrance, the New Jersey home shows its vast and roomy area. The rooms blend graciously from one to another. Additionally, each room has its own custom details such as the woodwork design and pops of colour.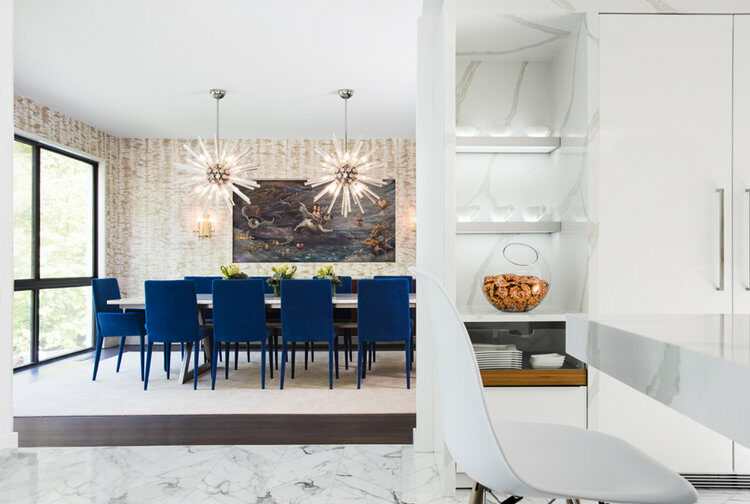 The family agrees that the living room is their favourite space. Here, they can spend time together on the custom sectional sofa with elegantly selected proportions.
"I purposely kept all of the furniture at a low vantage point so that it was loungy and inviting," says Blanche Garcia. "The fireplace was treated to be more like an art piece that integrates lighting and woodwork to visually expand the room. We also hid the children's toys below the upholstered niches that flank the wall unit. It's both functional and dramatic."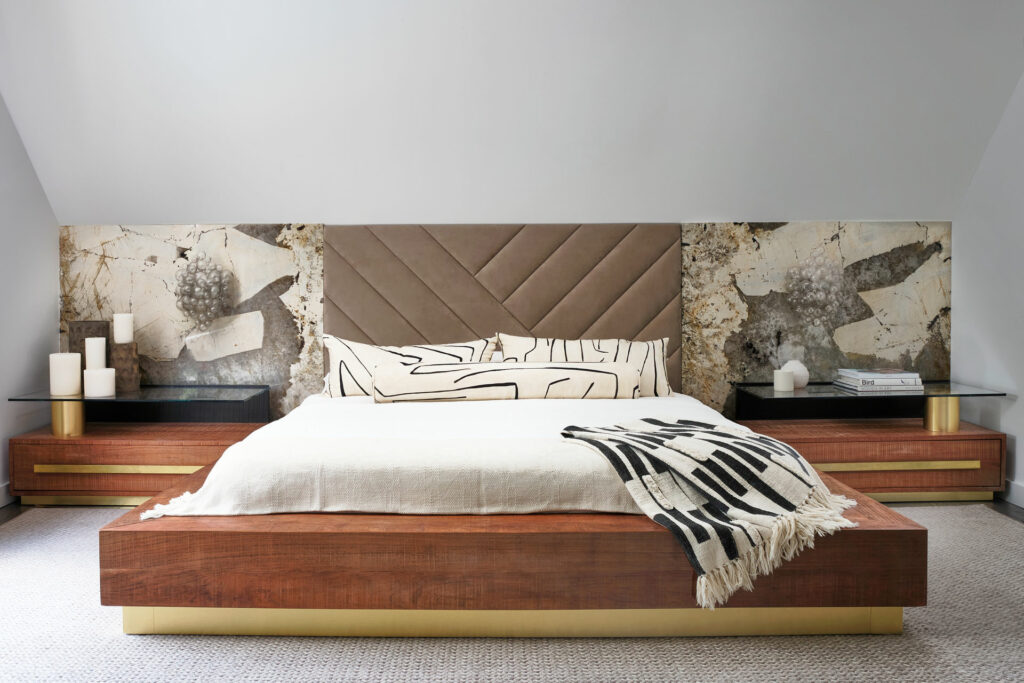 Check out our journal to discover more inspiration and find daily dose of modern and spectacular architecture designs. Do not forget to follow Hommés Studio on Pinterest to stay on top of our architectural moodboard.

Photos by Justin Cole, Lisa Russman, B. Garcia Designs