Gwyneth Paltrow's home is a tranquil retreat with contemporary notes. The pad's holistic interior design nurtures body, mind, and soul.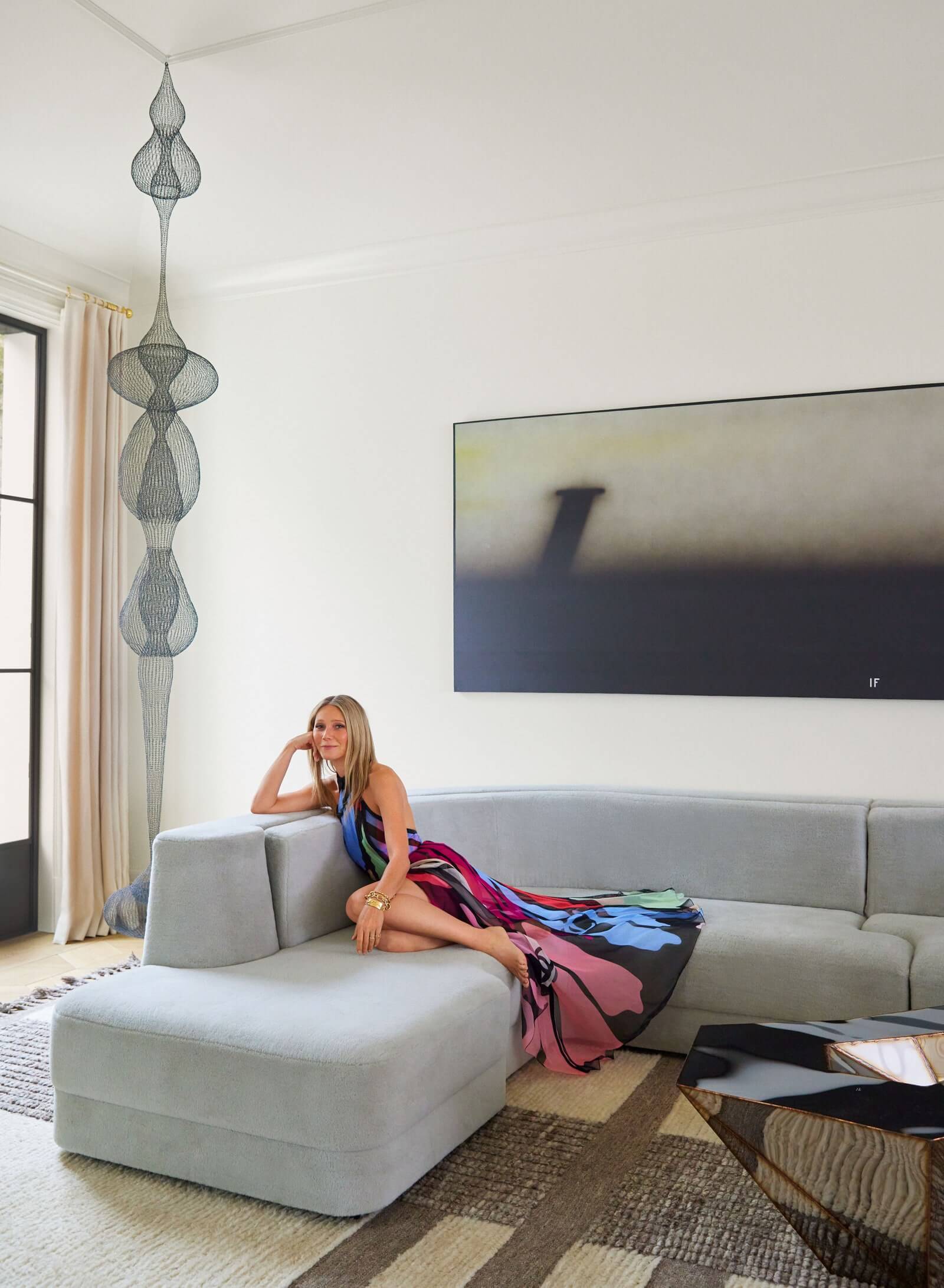 Building Gwyneth Paltrow's first ground-up house, a modern Spanish-style house with a courtyard in Montecito, was a long, arduous, and exciting journey. The actress assigned Robin Standefer and Stephen Alesch of Roman and Williams, the AD100 firm that had previously designed the actress's Tribeca loft, and Romanek Design Studio.
Taking advantage of the heavenly geography of California, Gwyneth Paltrow's home is powered on solar energy, with a gray-water system, reflecting Paltrow's commitment to environmentalism as an essential consideration of the Spanish-style home building project. Furthermore, the extremely precise, thoughtful spaces, highlight wellness by design with holistic interior design making Gwyneth Paltrow's home a tranquil retreat with contemporary notes that nurtures body, mind, and soul.
Keep reading to see inside Gwyneth Paltrow's home.

ROMAN AND WILLIAMS & ROMANEK DESIGN STUDIO
Roman and Williams Buildings and Interiors is a New York-based design studio known for their work on hotels, restaurants, retail spaces, homes, product design and, most recently, cultural work. Founded in 2002 by principals Robin Standefer and Stephen Alesch, the work of Roman and Williams employs a range of ideas, materials, objects and references – from the unexpected to the pedigreed – and instilled with a heightened sense of narrative.
Recently, recently, Roman and Williams has created their most personal work to date: Roman and Williams Guild NY. Showcasing their collection of original furniture, lighting and accessories designed by the firm, as well as items collected from the workshops of the world's best artisans, the space is home also to celebrated French chef La Mercerie, helmed by Chef Marie-Aude Rose.
Romanek Design Studio was founded by Brigette Romanek, one of Los Angeles' most sought-after Interior Designers. Being self-taught, Romanek's tends to work on channeling her instincts into successful design solutions. Believing that spaces must be fresh, functional, aesthetically alive, that will continue to inspire for years to come, Brigitte Romanek avoids sticking to what's trending.
Her star-studded client list includes Gwyneth Paltrow, Beyonce, Demi Moore, and Joe Jonas, just to name a few. Brigette is proud to lead a team of dedicated designers and professionals, all of whom share her passion for design and excitement for innovation.
INSIDE GWYNETH PALTROW'S HOME
The revival Spanish-style home of Gywneth Paltrow in Montecito has a design scheme that deftly bridges the classical and the contemporary.
With European inspiration, the home has Mediterranean-like finely crafted architectural details. High ceilings, arcs, a long, lean monolithic structure, laid out largely on one floor, with a shingled roof and stone walls that approximate the irregular rhythms and timeworn texture of dry-stack construction. Sunlight floods the space.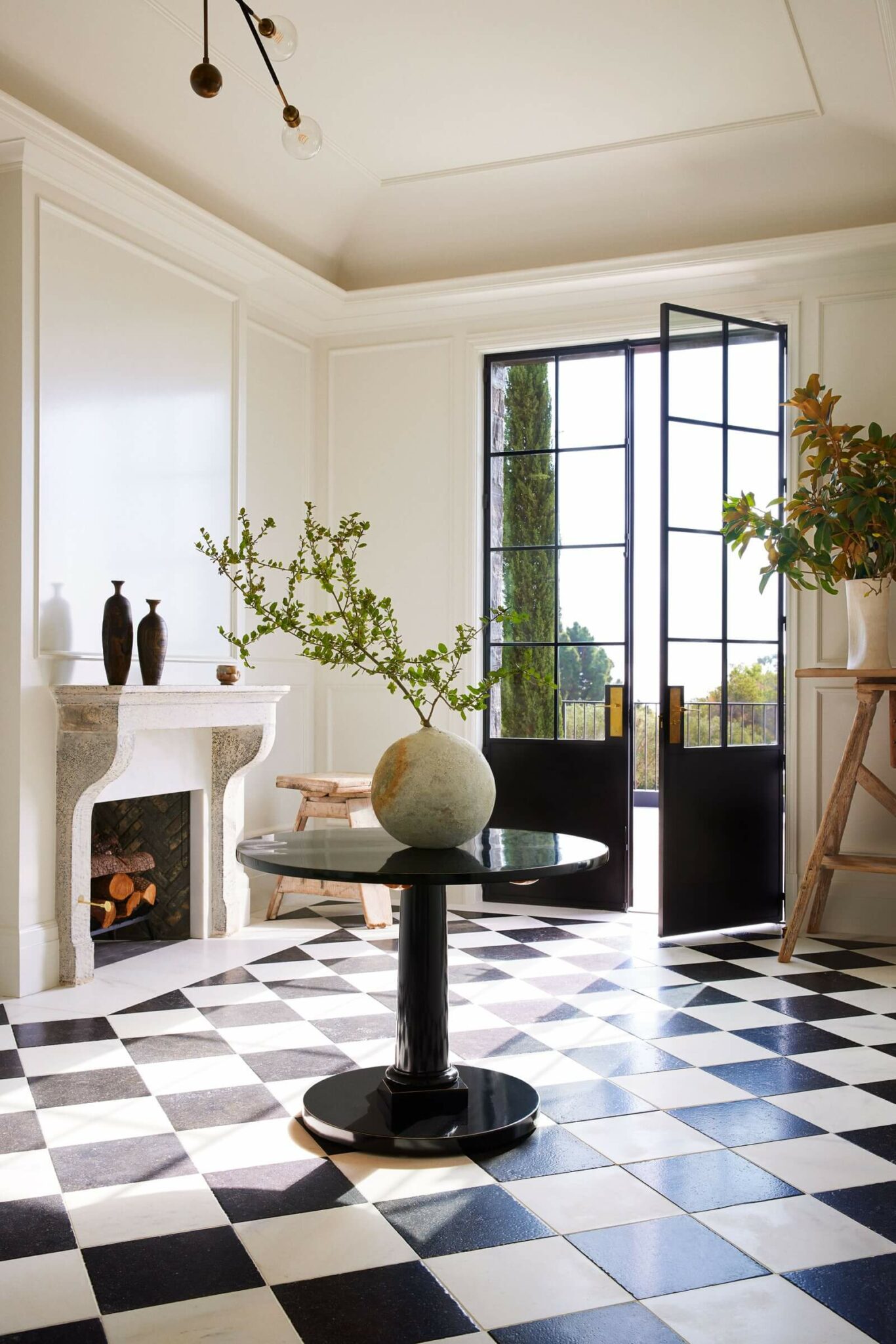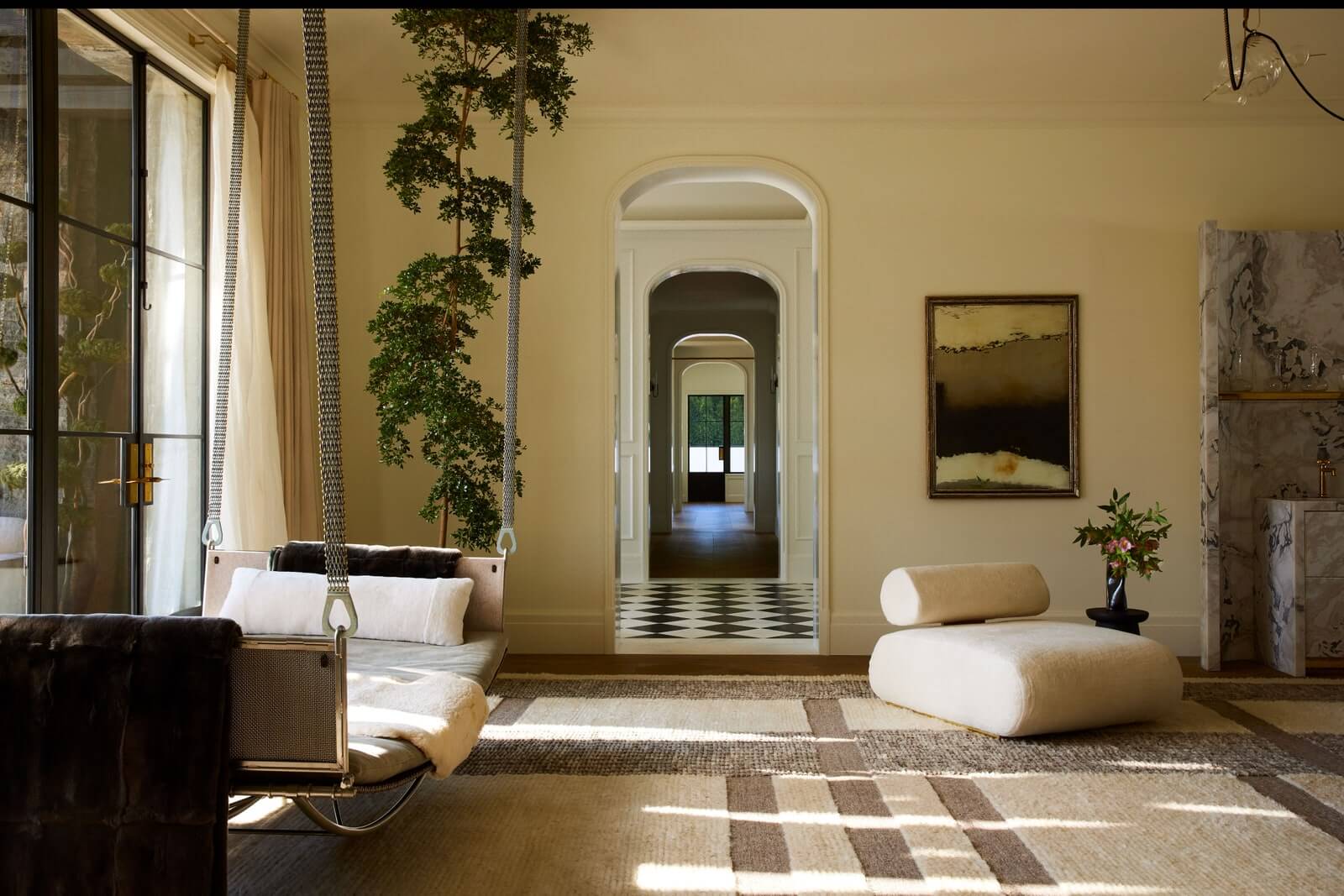 Craft and materiality are essential in establishing the home's soulful spirit, as well as form, flow, proportion, color, and texture. Roman and Williams paid off attention to these elements in order to create an airy yet cozy home.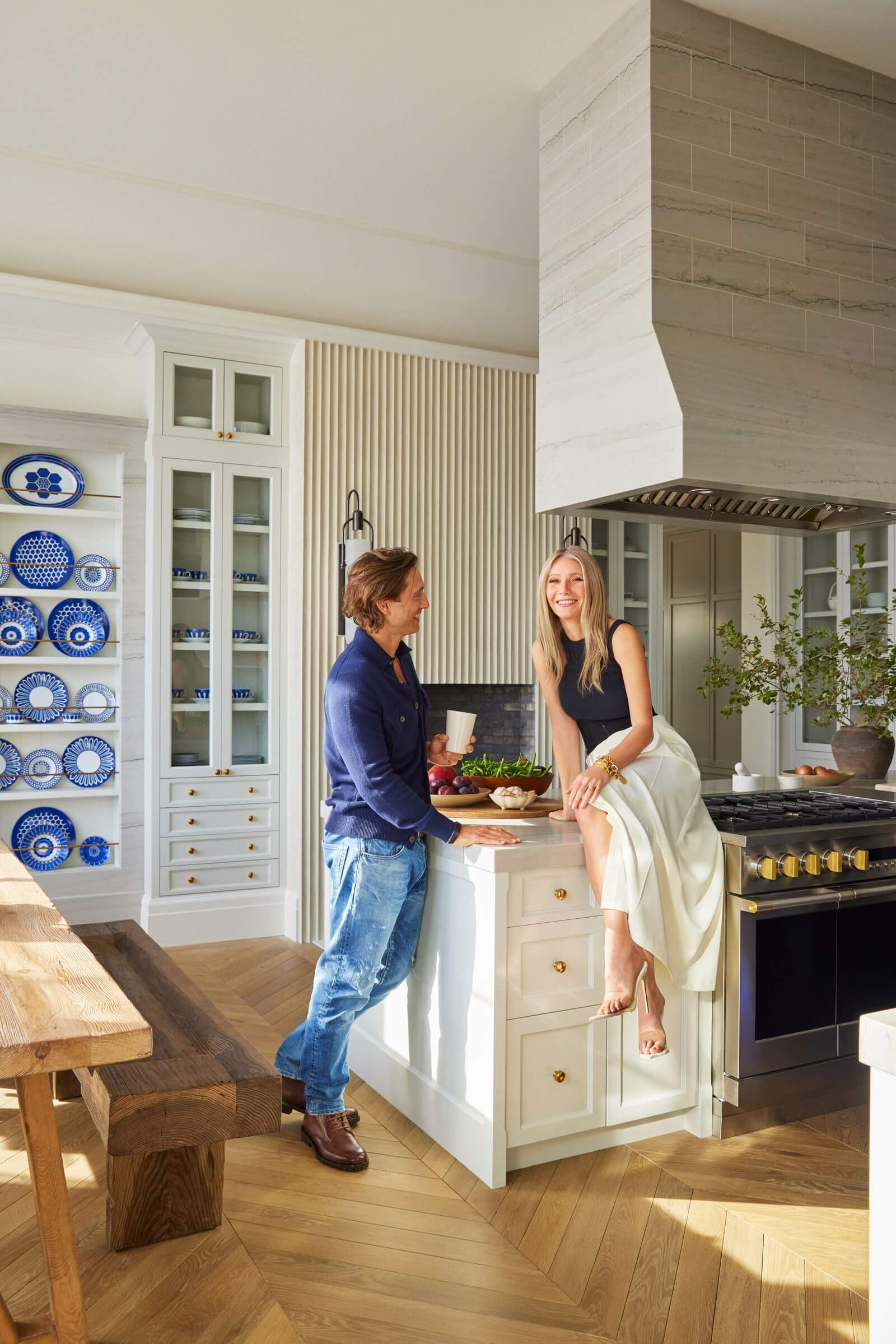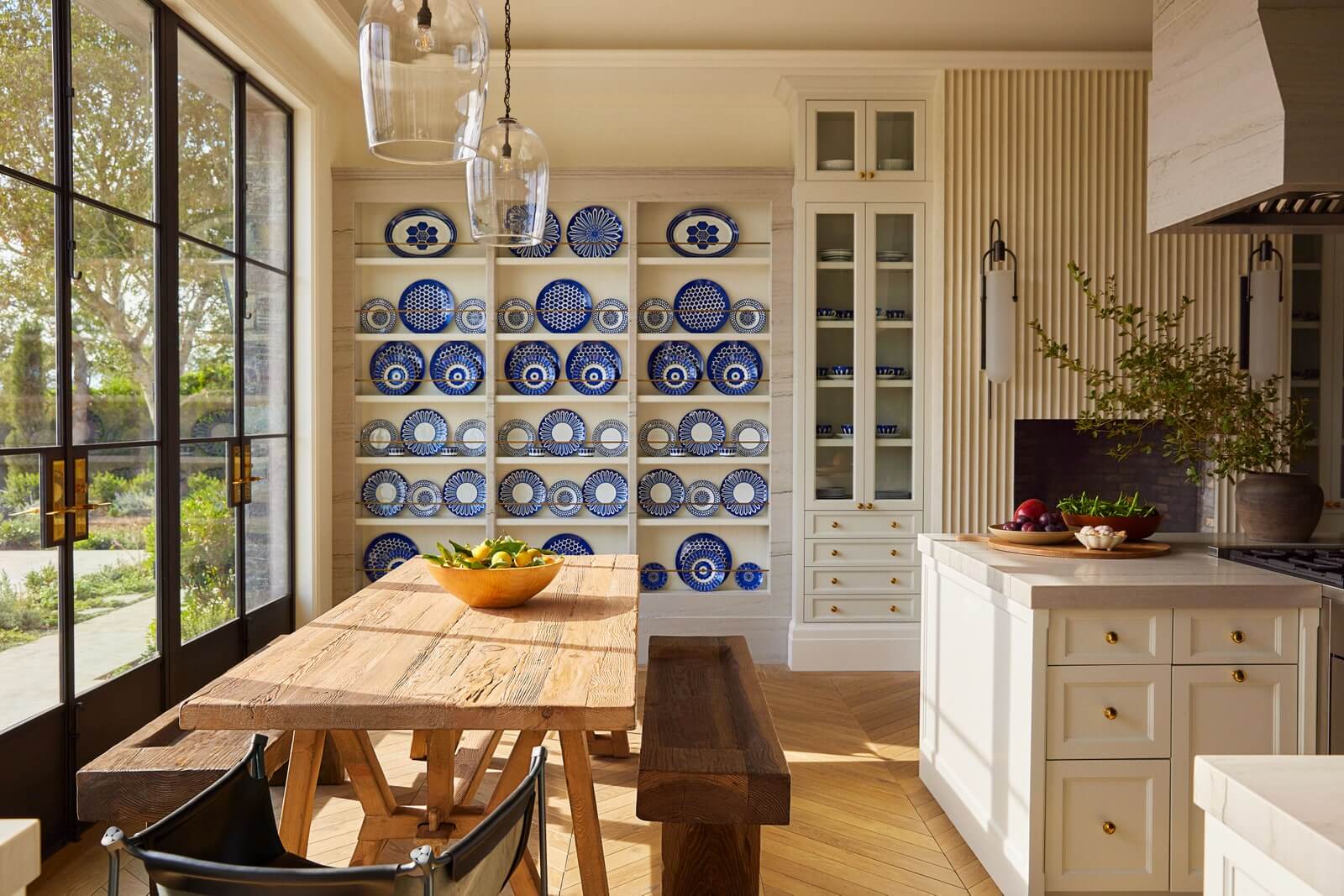 Gwyneth Paltrow's modern Spanish-style home with a courtyard in Montecito is crafted to be a tranquil retreat to her family. An outdoor pool and a sybaritic home spa were designed to be relaxation spaces. The beauty and the tailoring of the areas are the result of Roman and Williams' effort to deliver a mindful home that nurtures body, soul, and mind.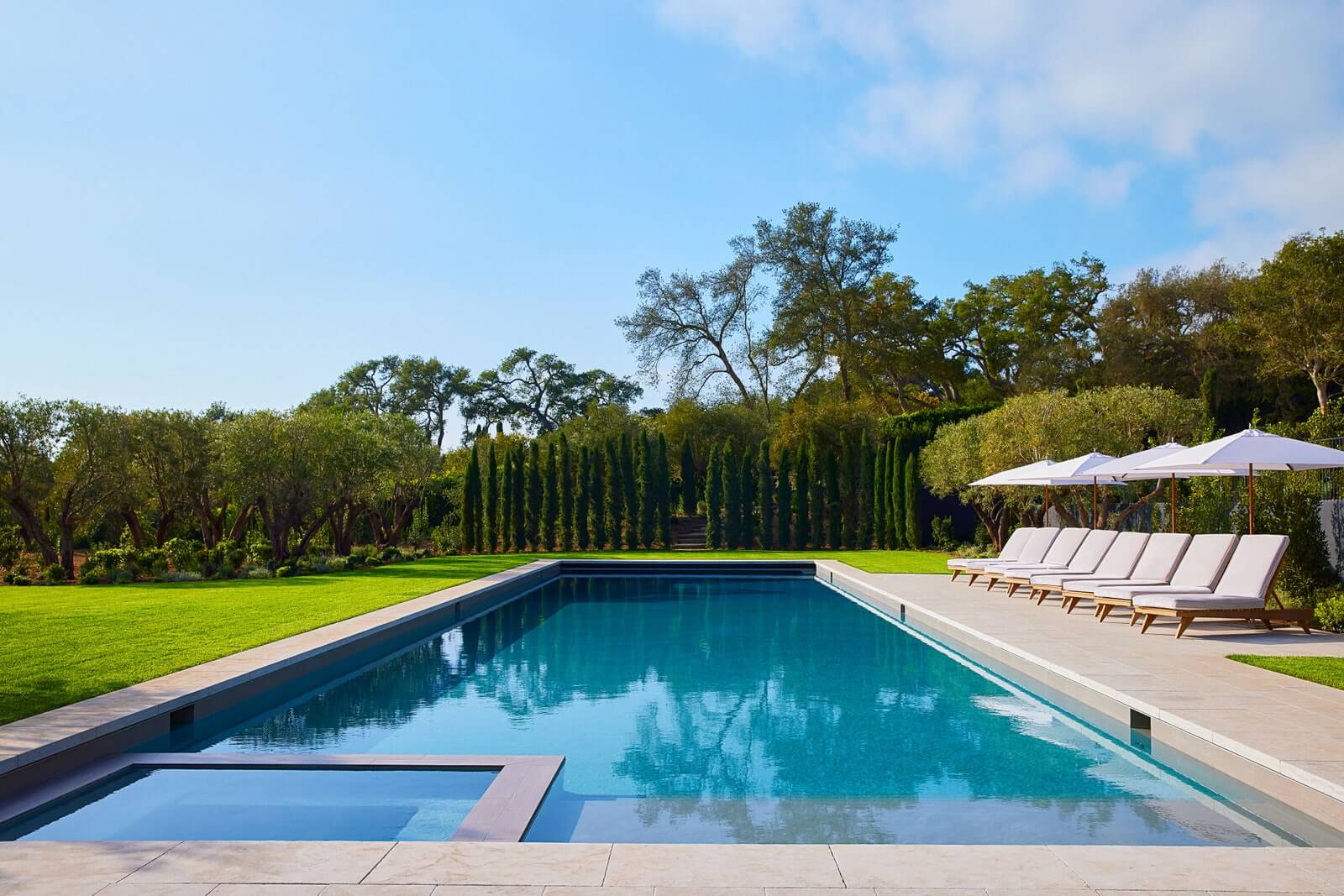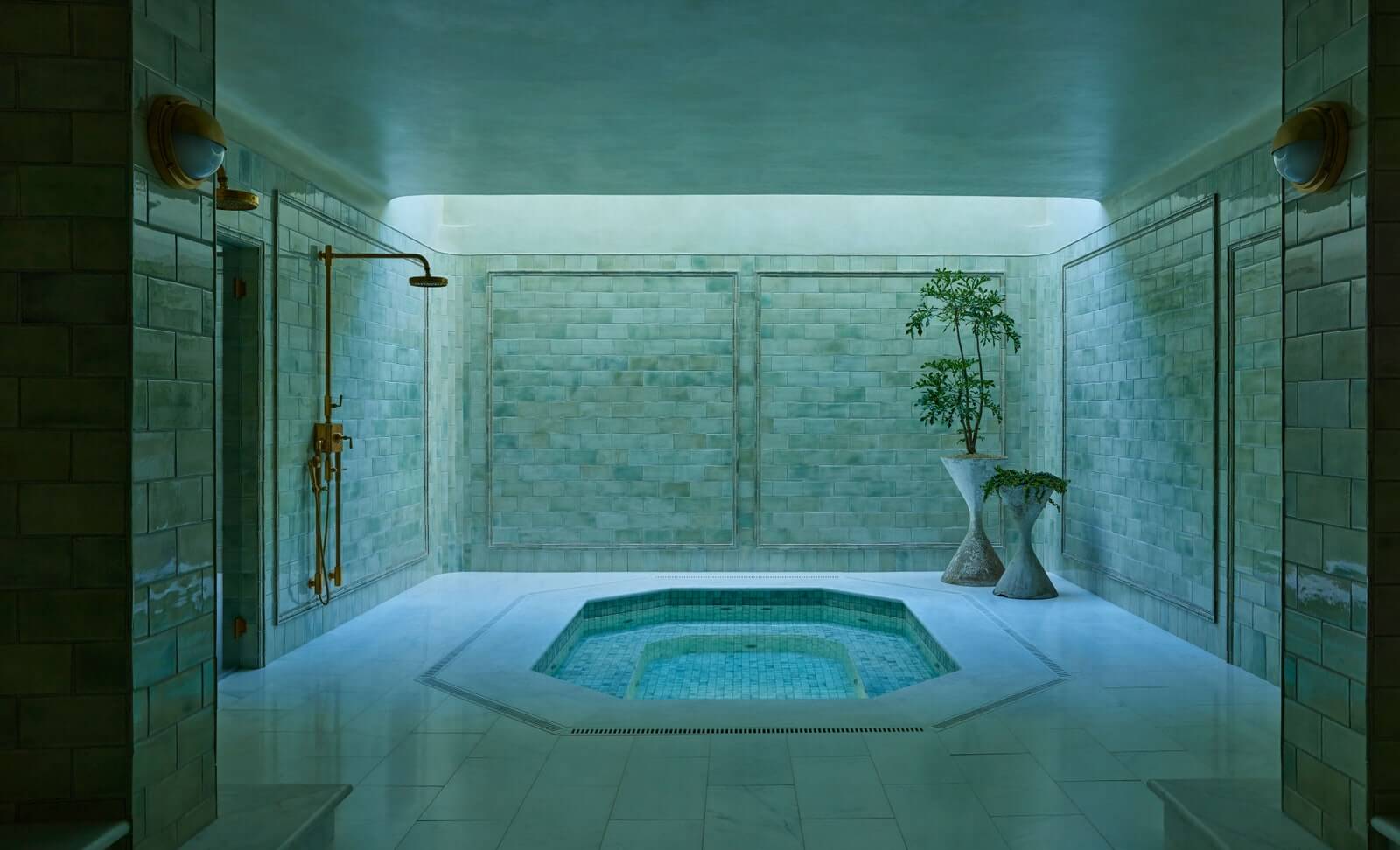 With a Parisian flair, the interior decor is as much thoughtful as the architecture of Gwyneth Paltrow's home. Even though Paltrow intended to decorate her home by herself, the actress soon realized that that were missing pieces that only a professional could bring together. Her choice was made on Brigette Romanek.
Like the architecture, the decor eludes antiquated definitions of traditional and contemporary. The interior design is a tango between old and new, soft and hard, delicate and muscular, to the sound of understated colors, organic textures, and strong, simple forms.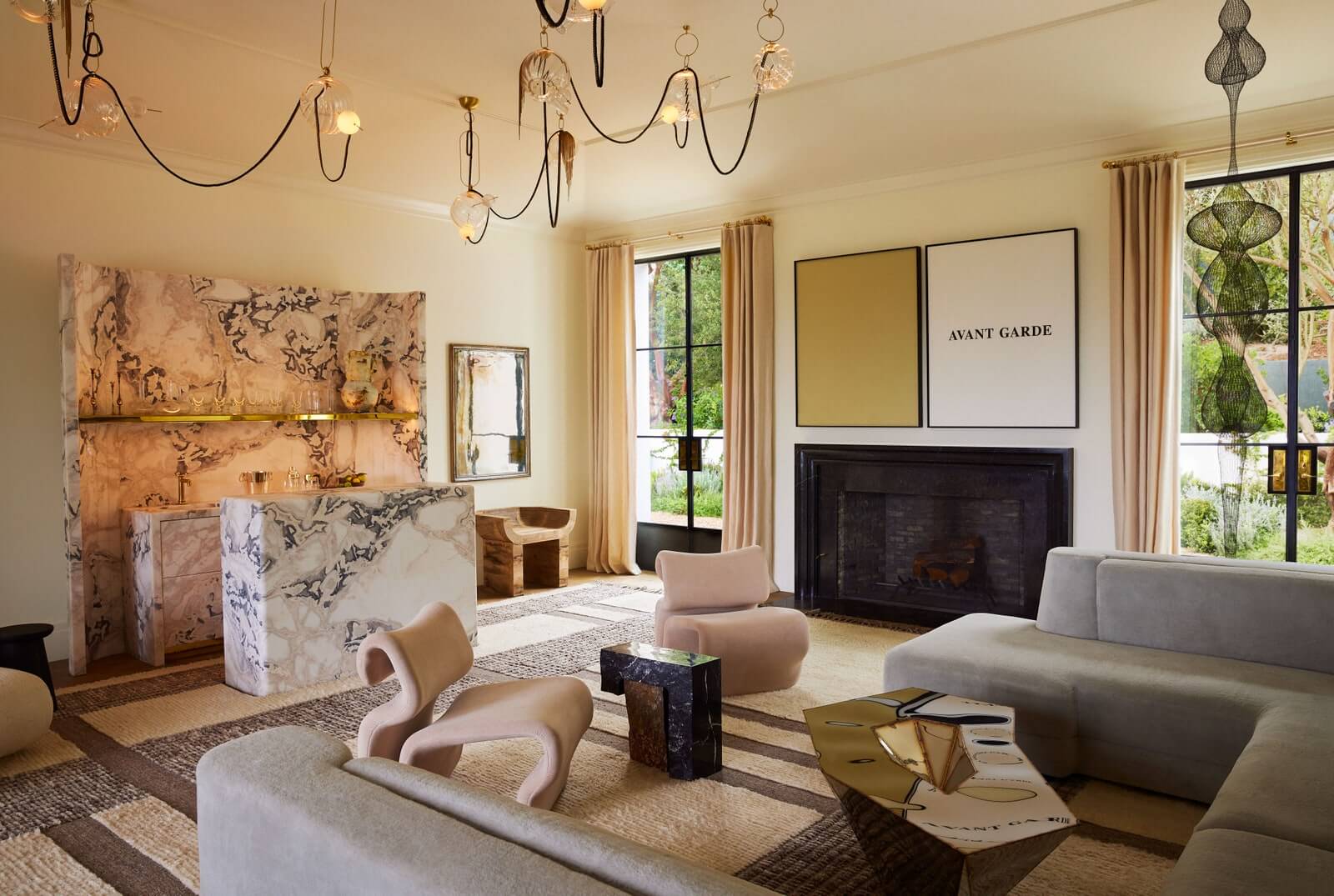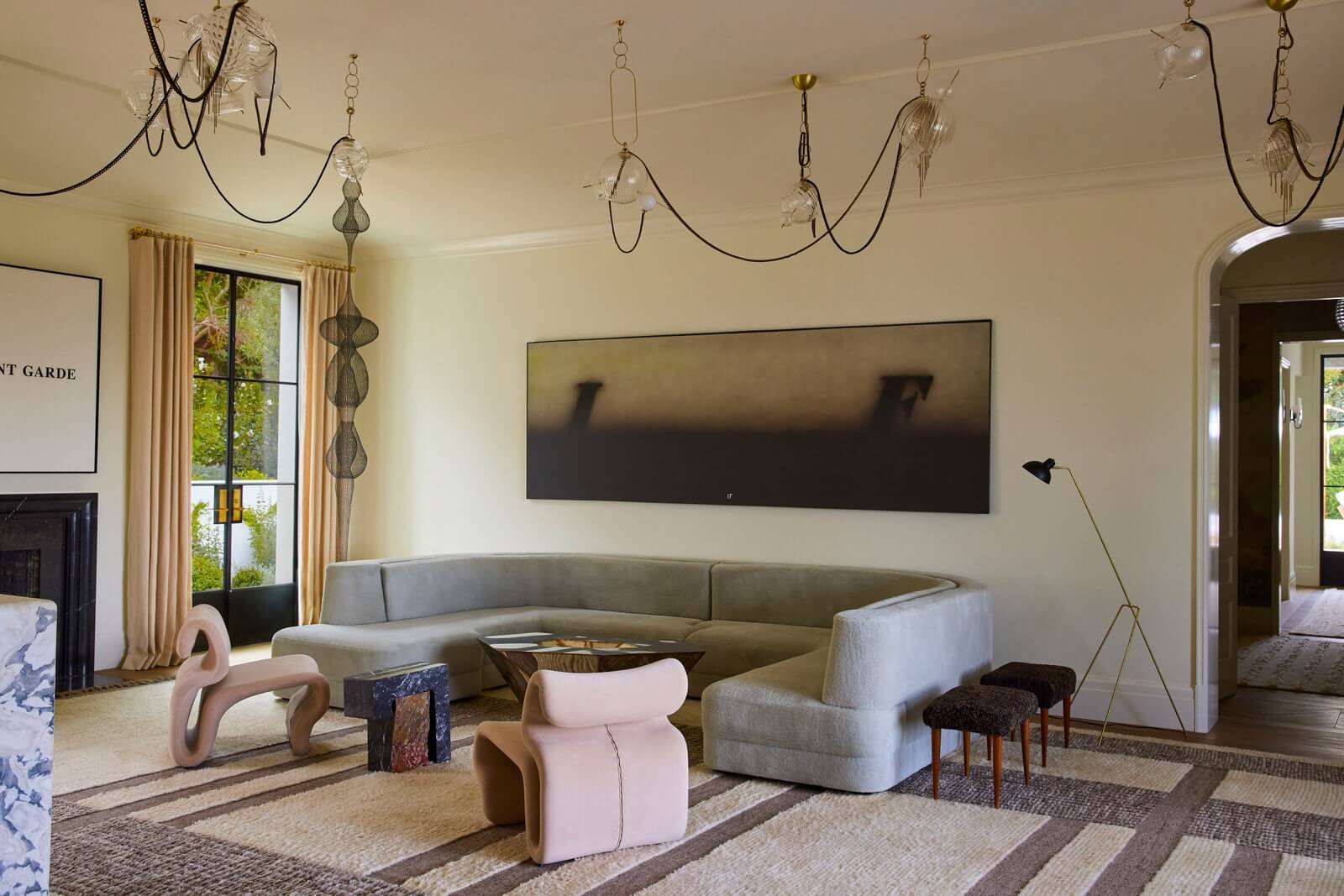 Romanek was Paltrow's first choice not only because of their two decades of friendship but also for the first contemporary touch that Brigitte Romanek would put into Gwyneth Paltrow's restful home.
The sandy color palette is essential to optimize the natural light indoors. Nevertheless, it plays a main role in setting a soothing, peaceful, atmosphere.
Brigette Romanek's expertise is showcased in some dramatic moments that undeniably mark out the contemporary notes of Gwyneth Paltrow's home.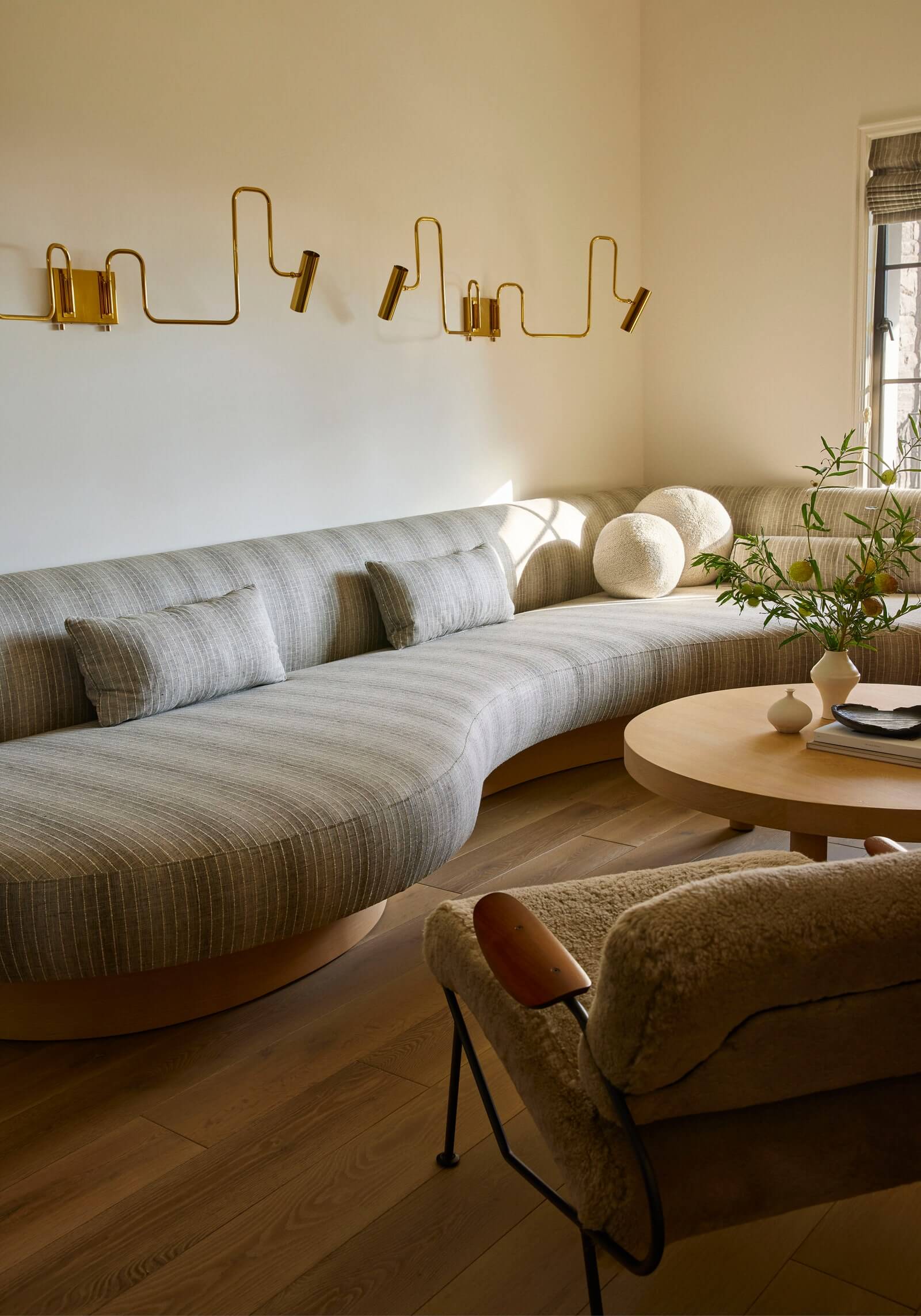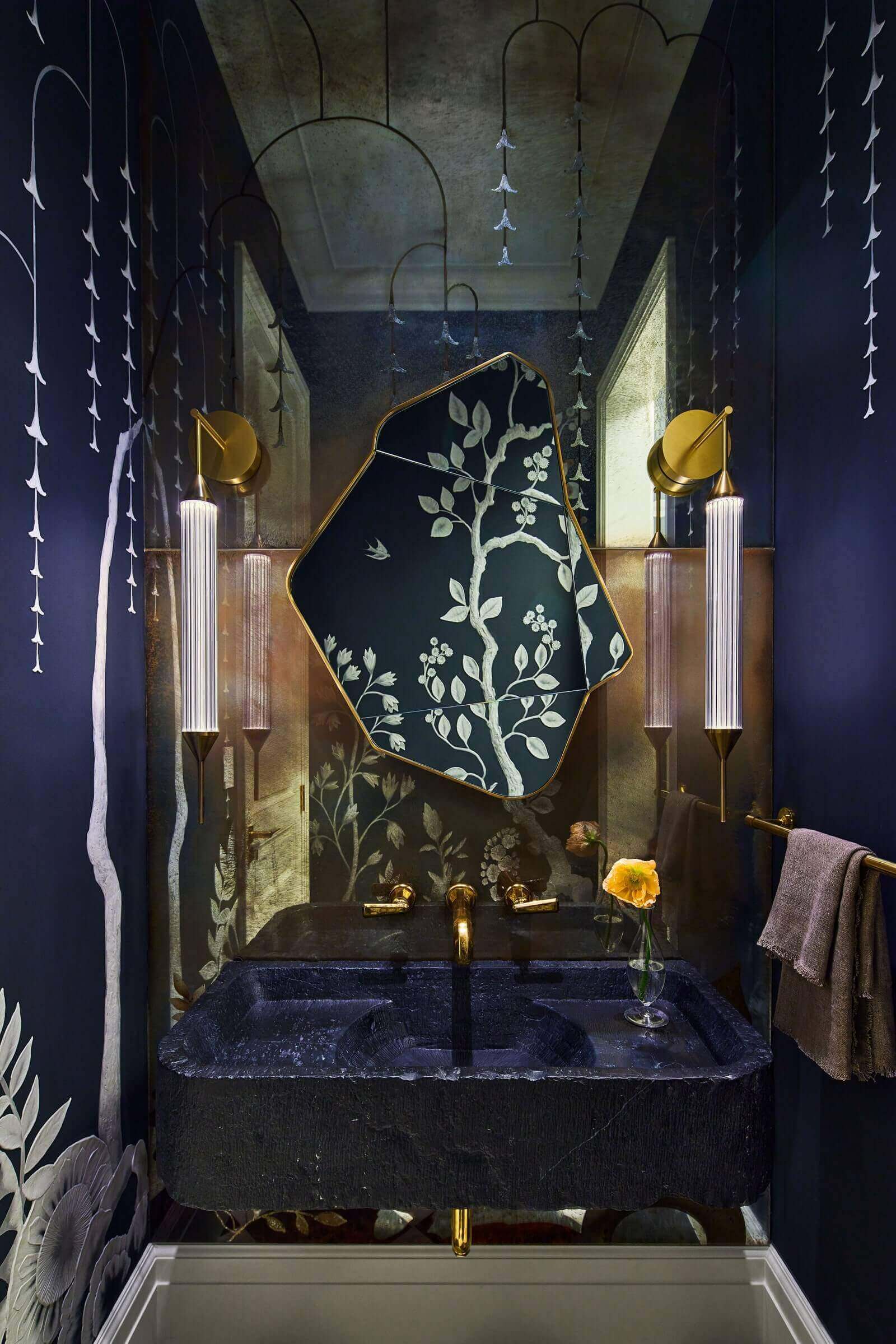 DO YOU LOVE INTERIOR DESIGN?
Since you have come this far, we kindly invite you to download Hommés Studio Catalog and discover furniture and lighting designed by designer lovers for design lovers.  
Pay a visit to our soul sister ACH Collection as well. You'll be delighted to discover a beautiful design of high-end homeware and pet accessories.

Source AD