Despite being decorated in a mostly single hue, this glamorous penthouse designed by Treelight Design is bold, arresting, and unapologetically elegant.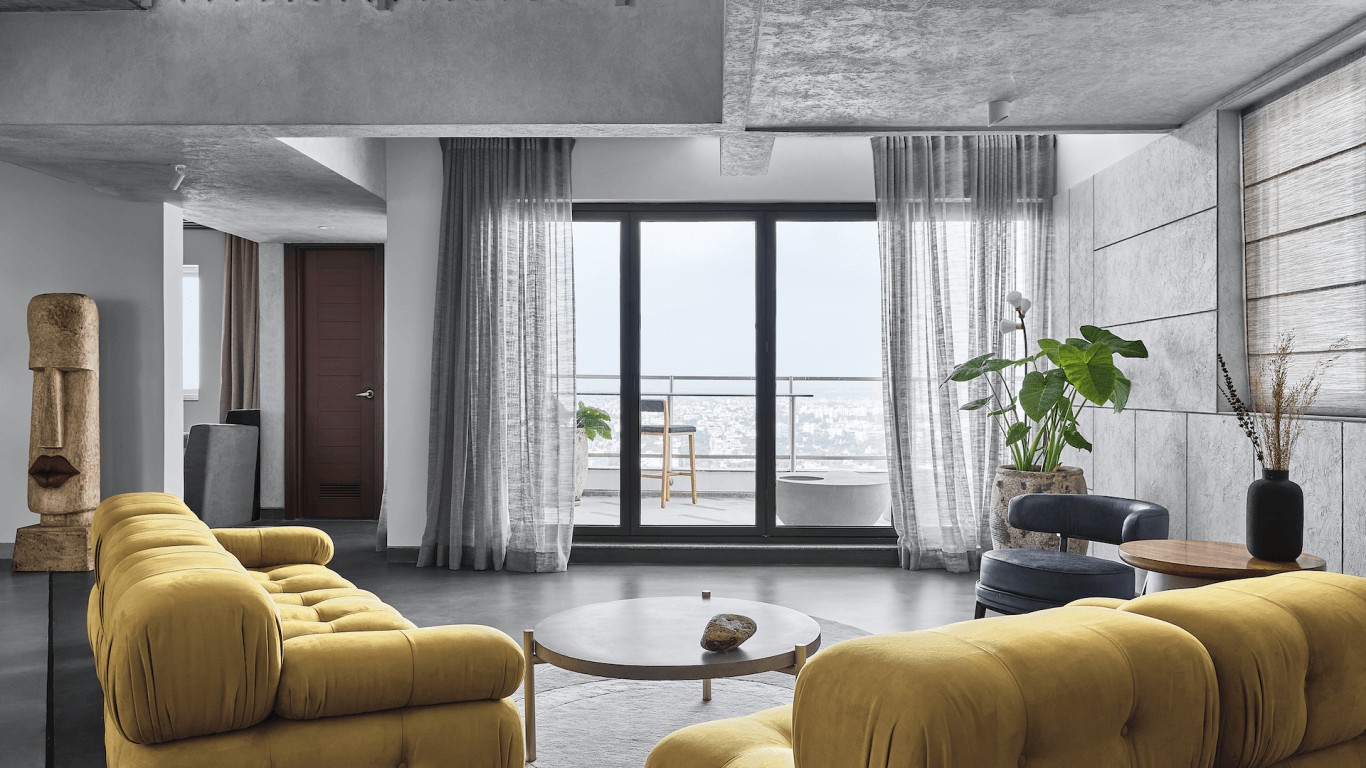 Perched on the 17th floor of a high rise, the 4,000-square-feet penthouse is home to a young couple.
The idea behind this space was that of a texturally rich to evoke the senses. Nevertheless, to bring about a home that meant the advent of art pieces that attracts the eye to a monochromatic yet rich textural base palette.
Each room is exalting a different 19th -20th-century artist, be it painters, sculptors, etc., to create an eponymous penthouse.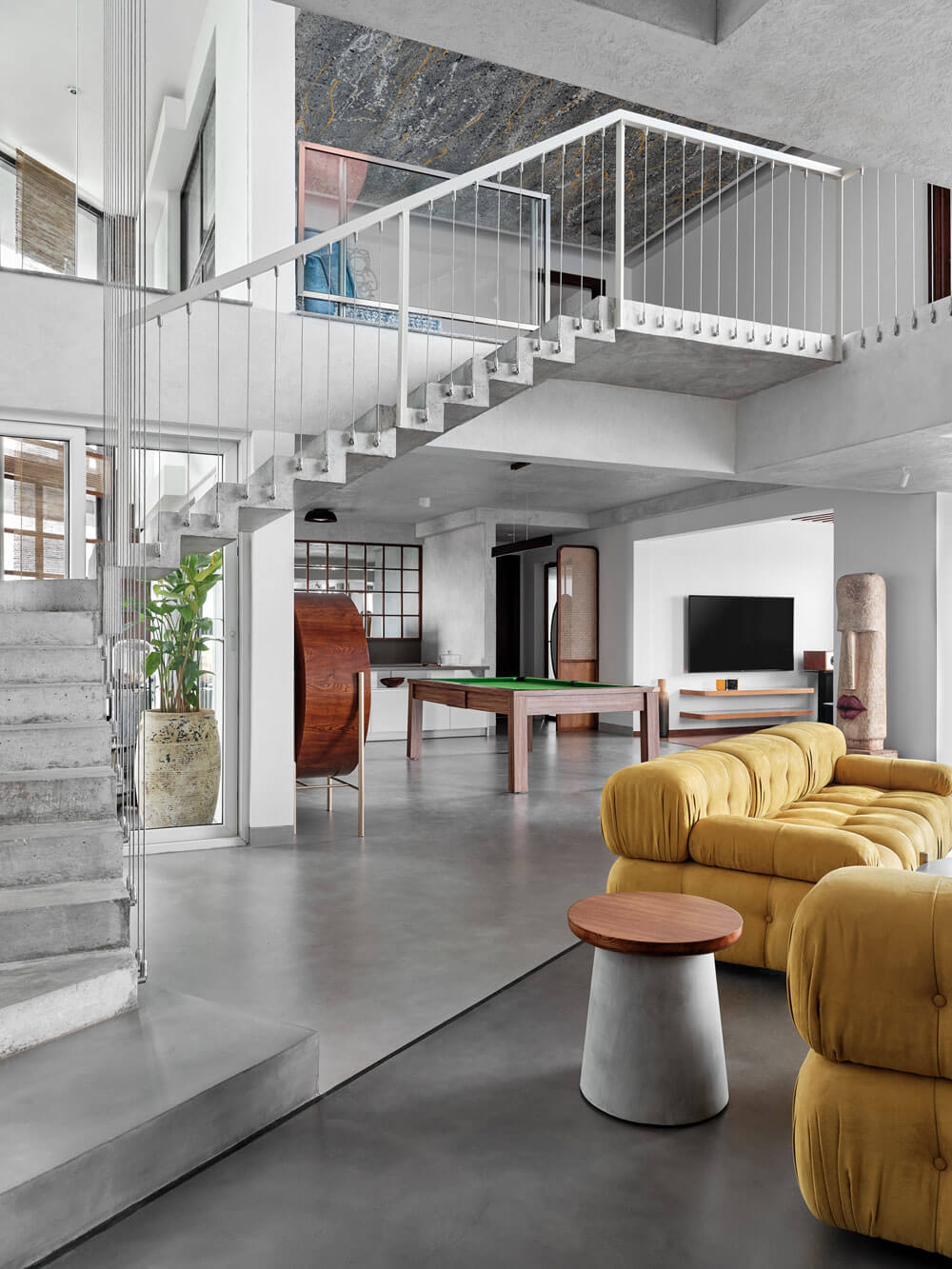 Another unique element is the ample natural light flowing in, which adds to the home's character. The glamorous penthouse was designed as a space to enjoy conversation and views with stunning sunrises and sunsets.
The expansive windows and walls enhance the stellar views. Therefore, these encouraged the design team to place the furniture so that the outdoors can be enjoyed from the comfort of the home.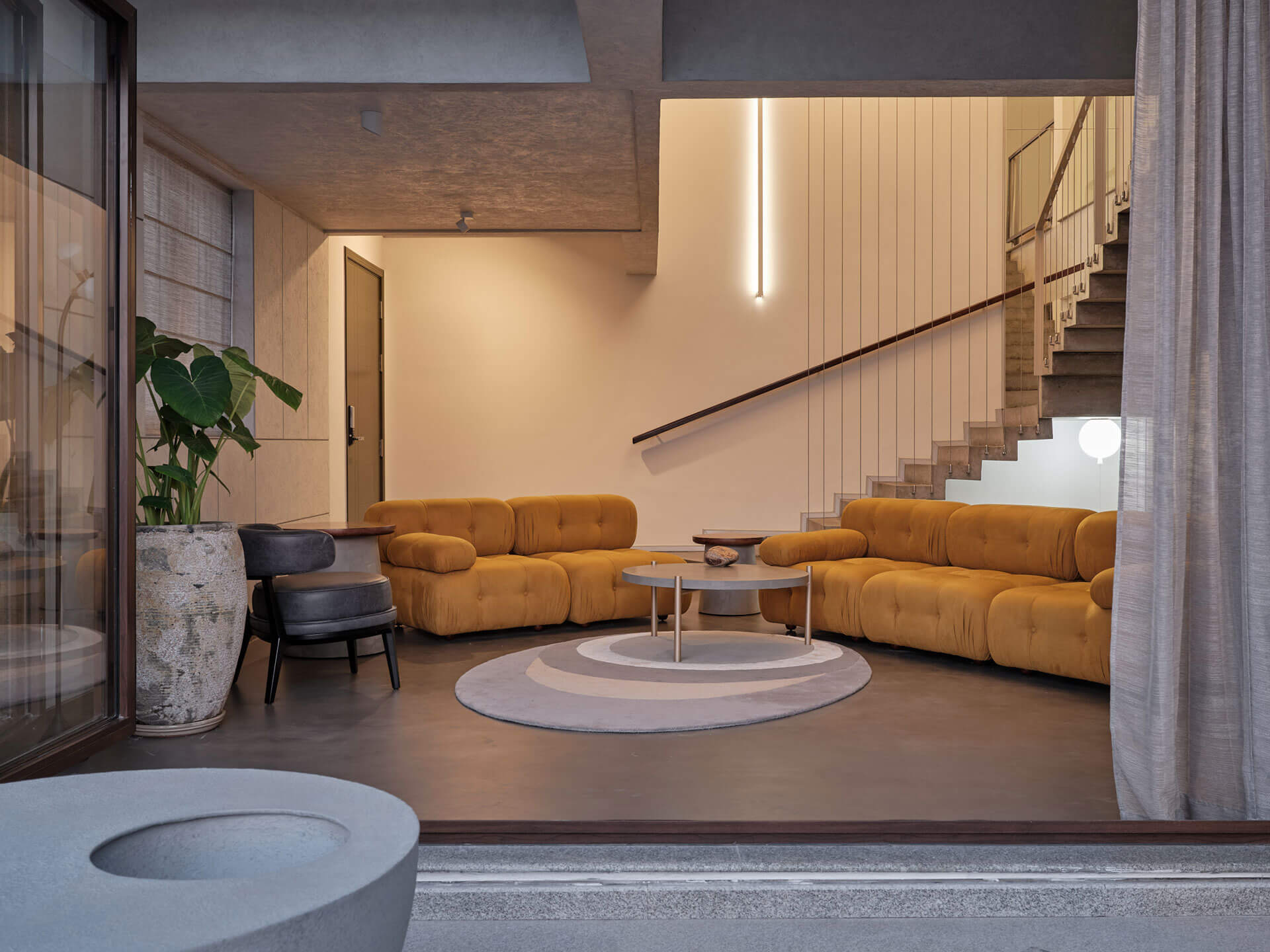 .
Living Room
The main point in the living room is the sofa. The sculptural piece inspired by Bellini's iconic Camaleonda is by Magari Furniture and is set next to an exposed concrete staircase.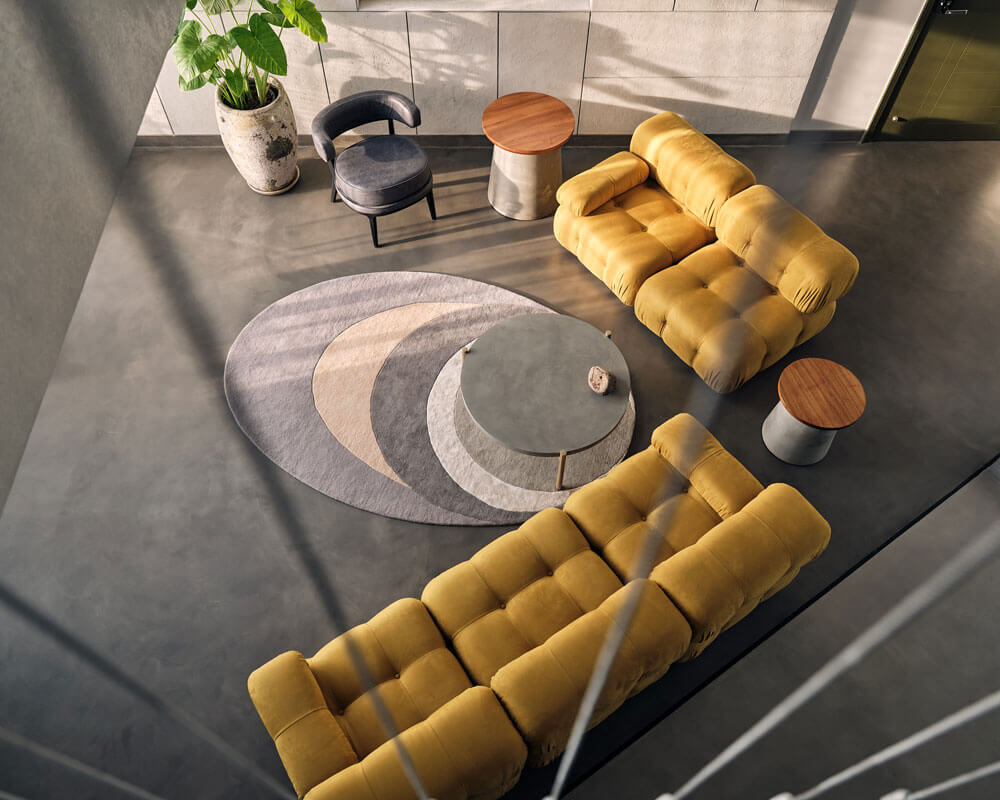 The staircase has a robust charm with its natural finish and metal wires that work as the railing. A double-height mirror along the landing adds more depth to the space. The sitting area is further highlighted with side tables, a rug, and three angular reflective lights.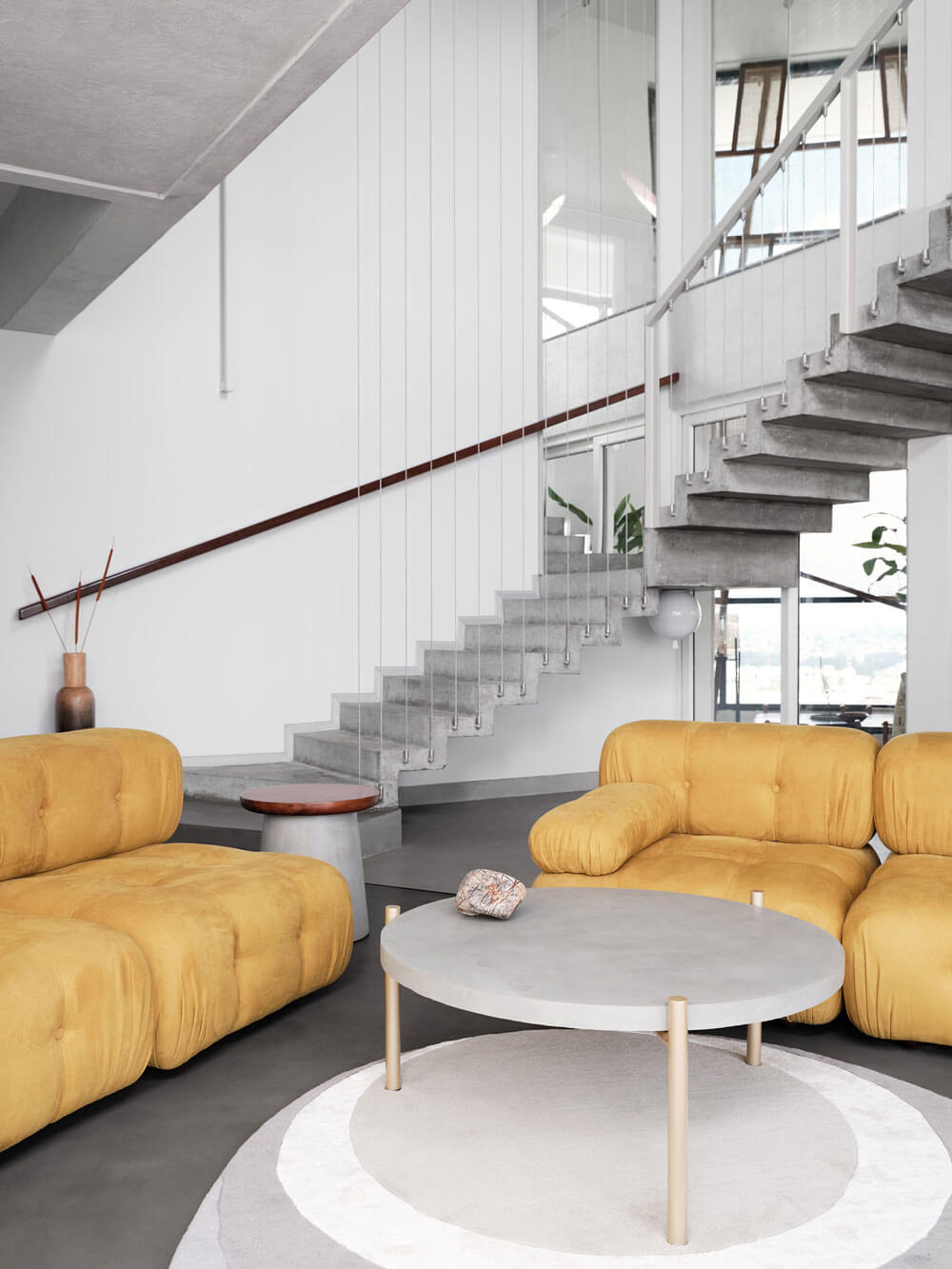 .
Dining Area
The dining room is divided into two zones, both offering two totally different experiences. Firstly, a space rather curiously features a pool table that can be converted into a dining table.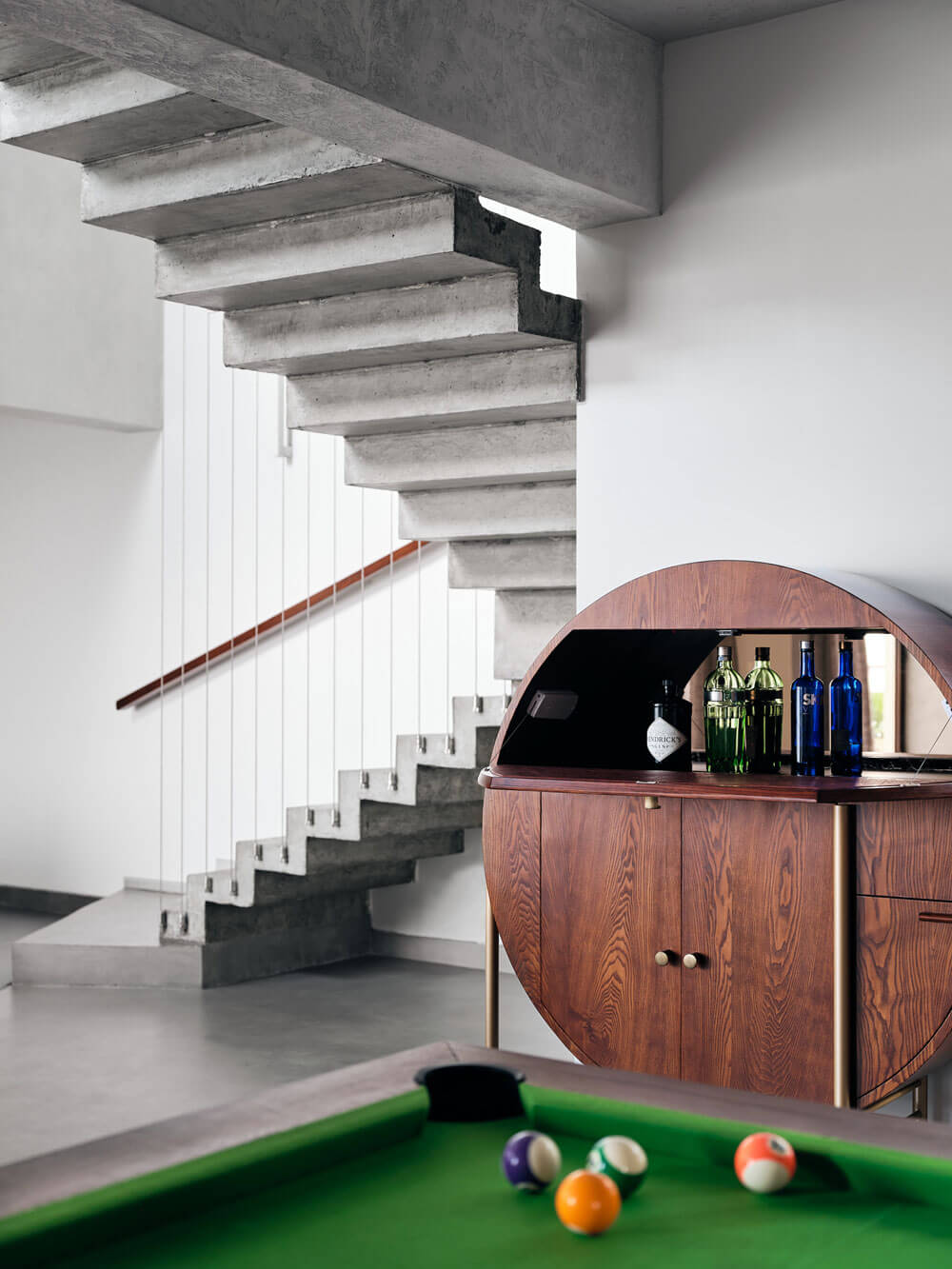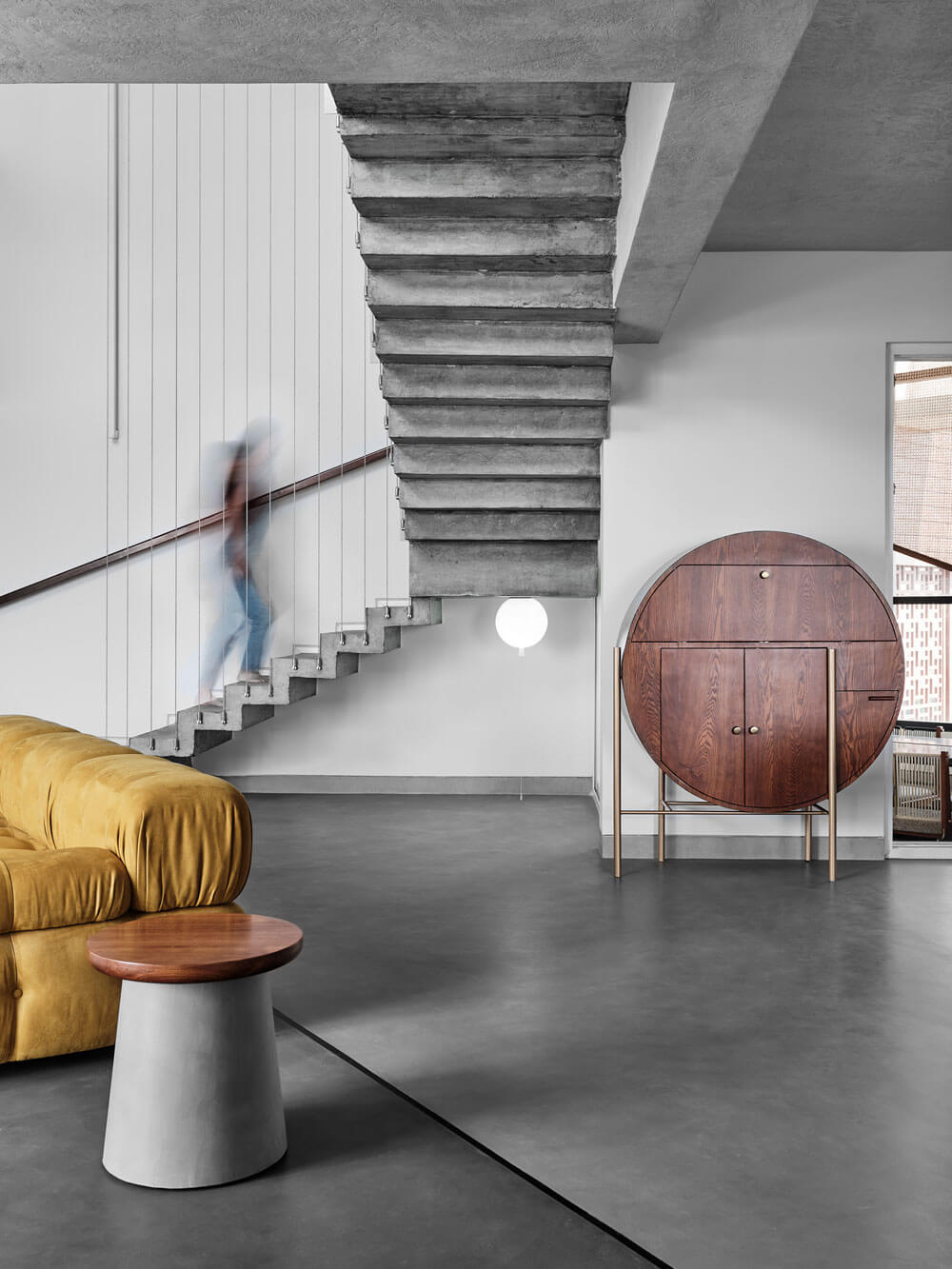 Secondly, a zen-like sanctuary with a low monumental stone table and solid wood, grounded chairs. The furniture piece acts as a screen and creates an exciting act of light as it streams in.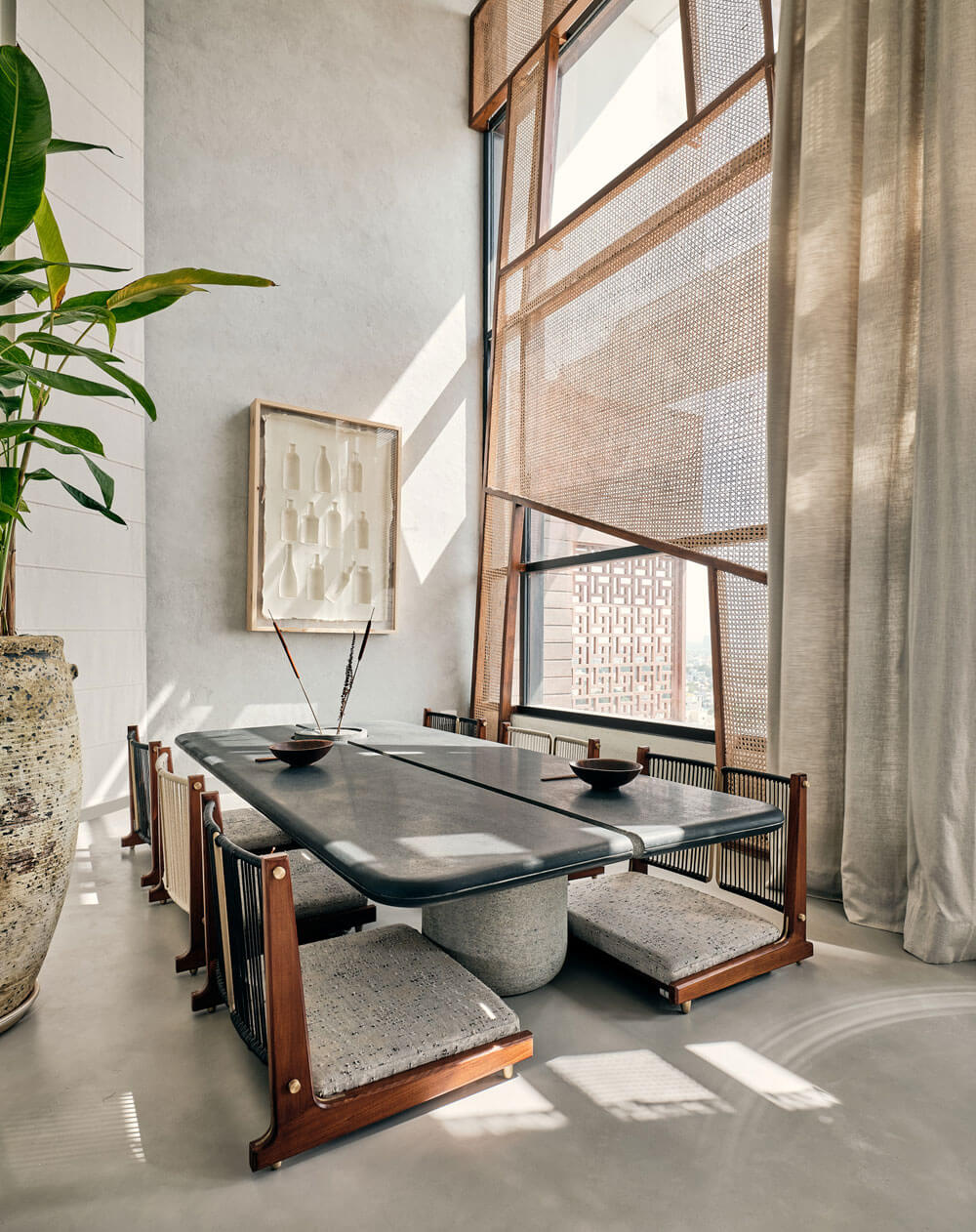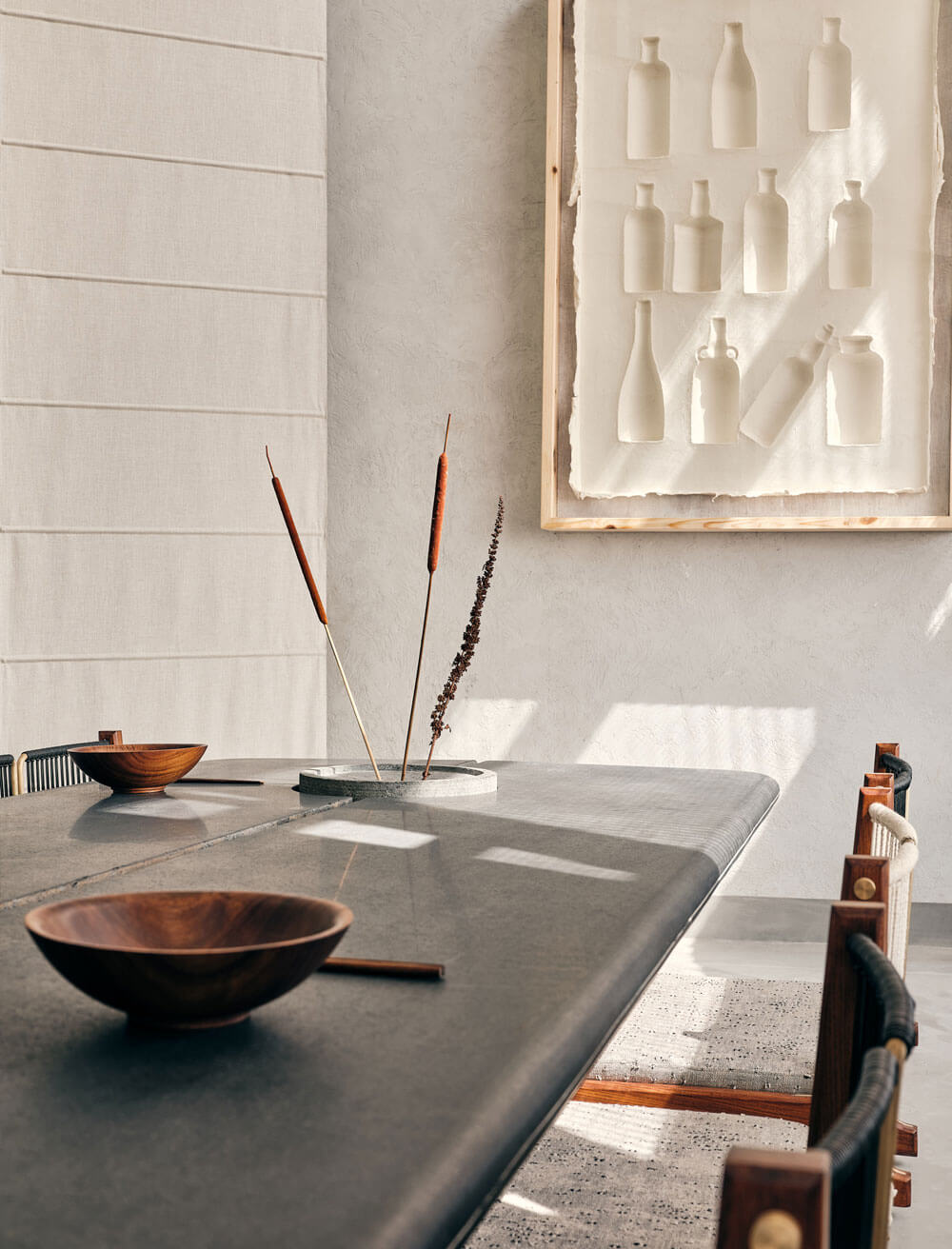 .
Lounge Area
On the higher floor of this glamorous penthouse is a cozy and comfortable lounge area. The space features relaxed, low seating. Also, a hand-painted ceiling and a wooden coffee table embellished with black metallic studs that add texture to the piece.
.
Master Bedroom
The master bedroom has large floor-to-ceiling windows that are balanced with a Mondrianesque pattern using distinct fabrics.
Moreover, the solid wood bed has connected side tables and is offset by the soft, textural rug at its base. Additionally, the wallpaper brings texture to the room and is by Yavanika furnishings.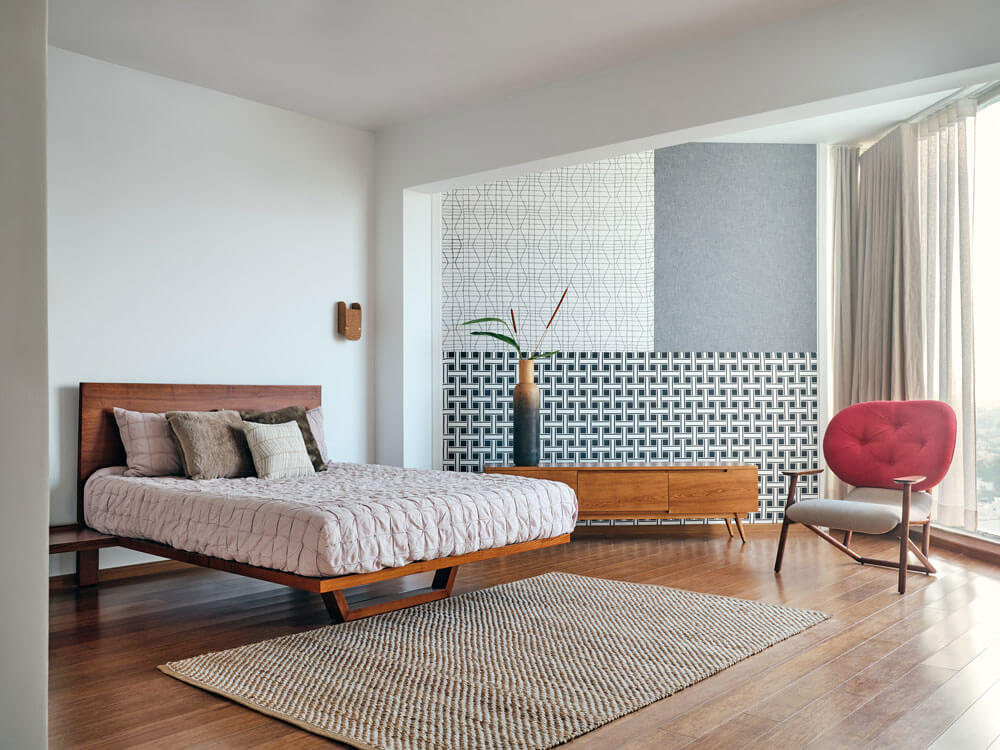 .
Kitchen
The kitchen is clean and minimalistic. Nevertheless, the space features wood and beveled mirror paneling that add more depth and dimension to the room.
We really hope you liked our article. Feel free to pin all the images to your favorite Pinterest board. Meanwhile, you can also visit our Pinterest boards to get more inspiration.
Get more ideas for your projects and find functional, stylish, and sizable lighting and furniture choices: