French interior designer Jean-Louis Deniot transformed a stylish Paris apartment into a contemporary spin, mixing centuries-old antiques with African fabrics and irreverent art.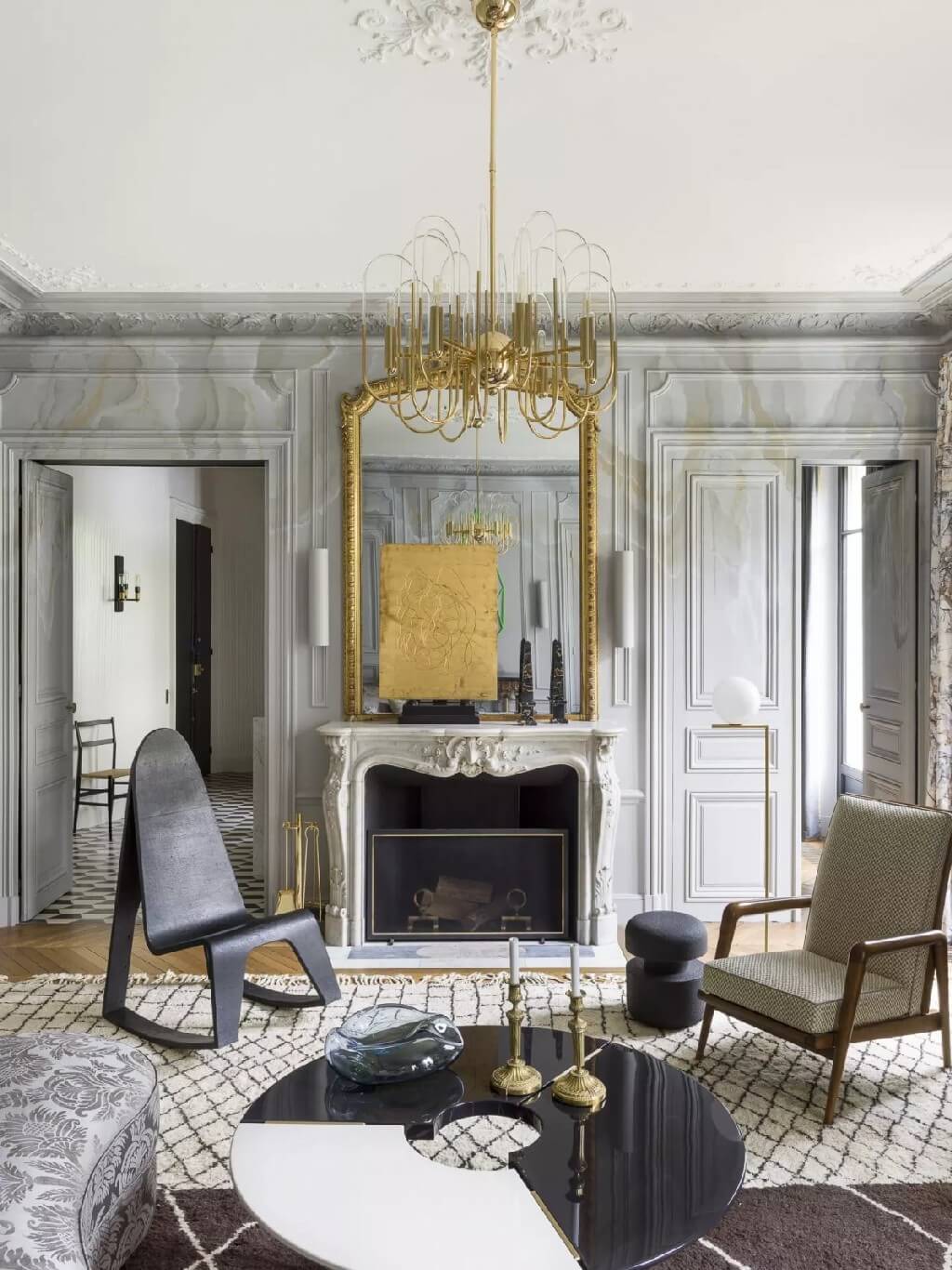 Jean-Louis Deniot, the celebrated French interior designer, is enthusiastic not to repeat himself. He strives not to do the same thing over and over, but the problem is that his clients often insist on restricting themselves to what they have seen before.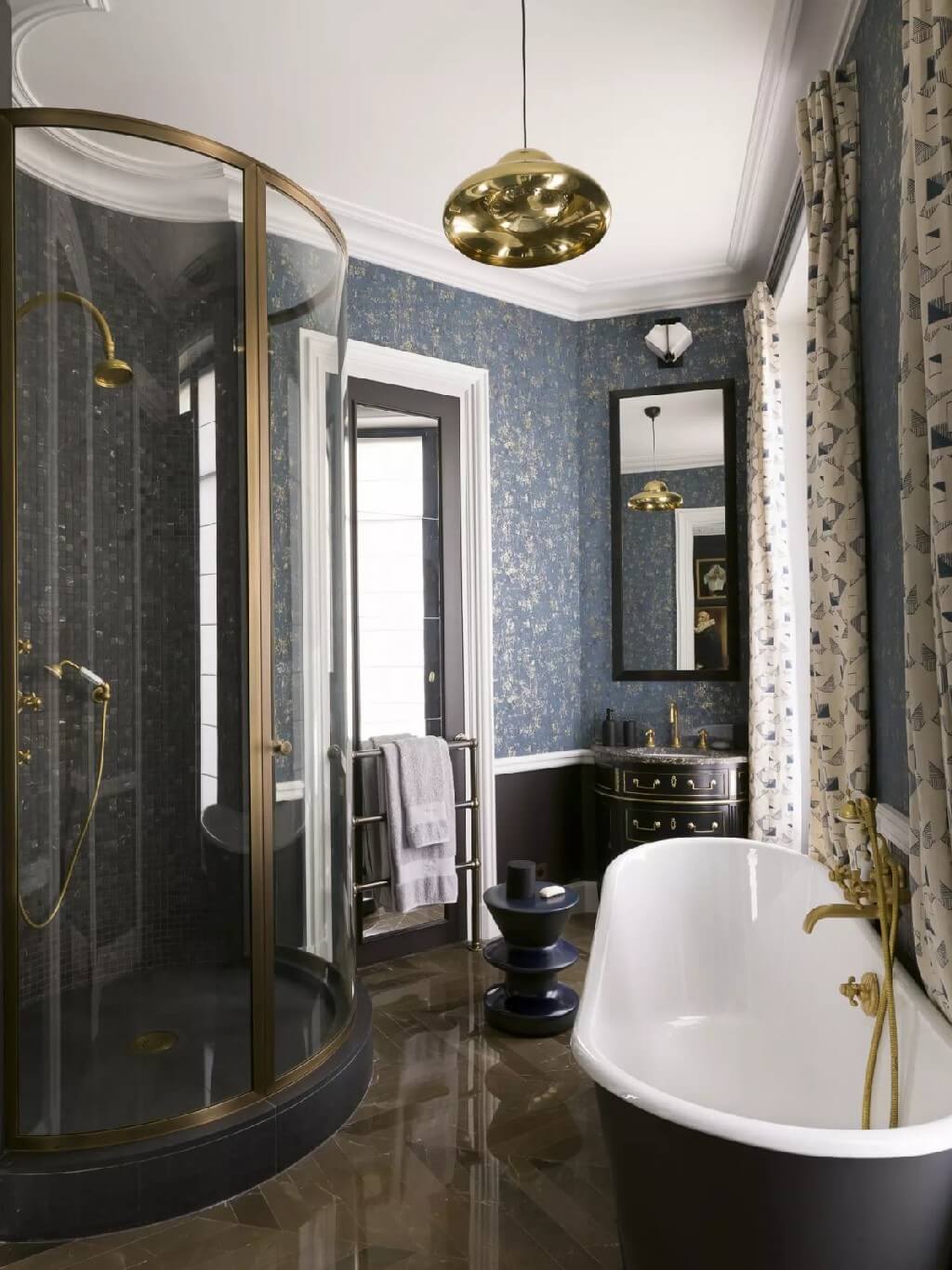 This project, however, presented him with an opportunity to do something distinct. It is undoubtedly quite unusual for the designer. Most of the apartments he previously decorated in the French capital have been in upscale neighborhoods. This Paris apartment is located on a hectic road in the tenacious 10th arrondissement.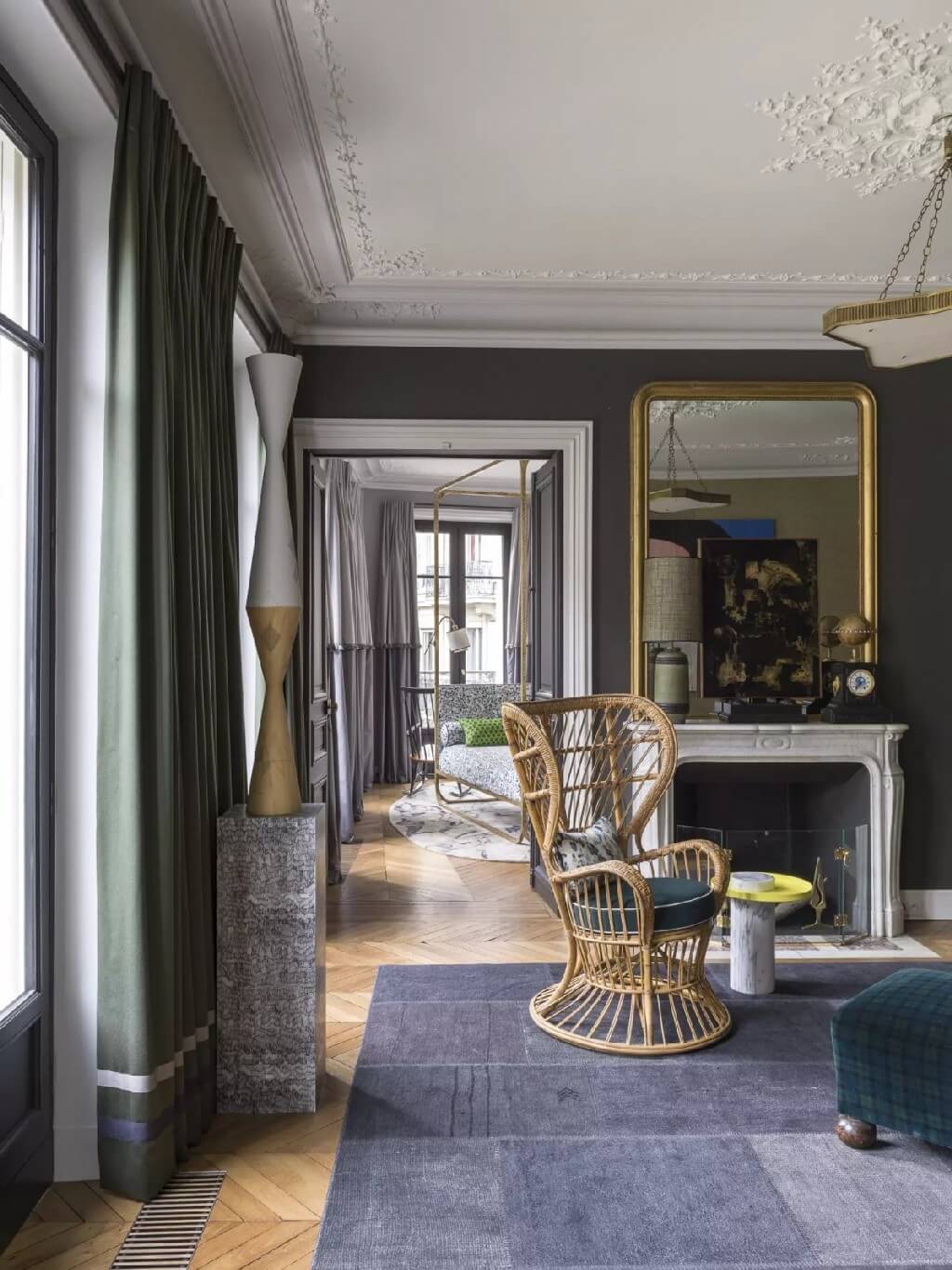 The main reason that attracted Deniot to the project was the client — a 38-year-old American working as a computer programmer since 14 and found himself recently wealthy thanks to his connection with a massively successful dot-com company.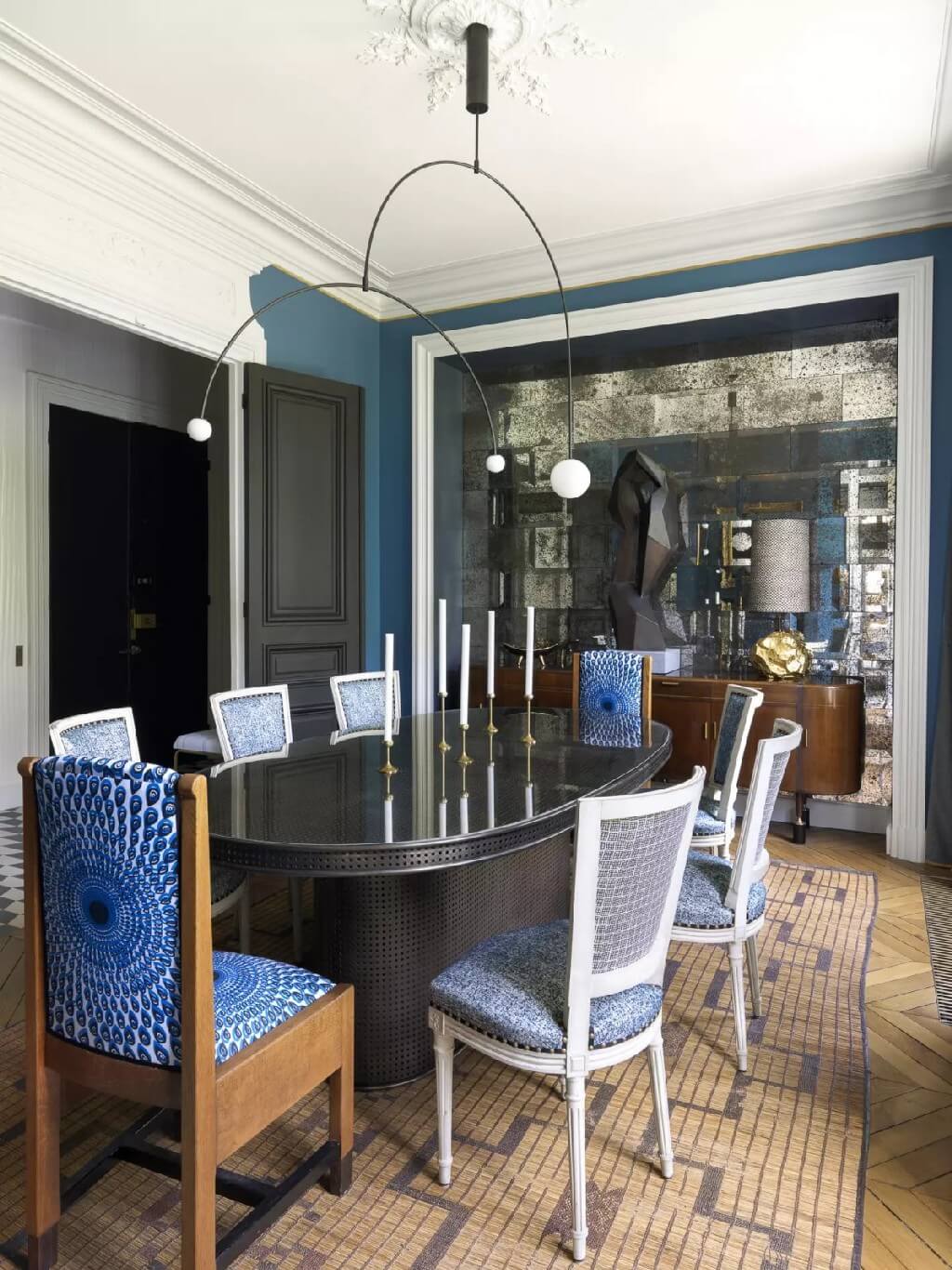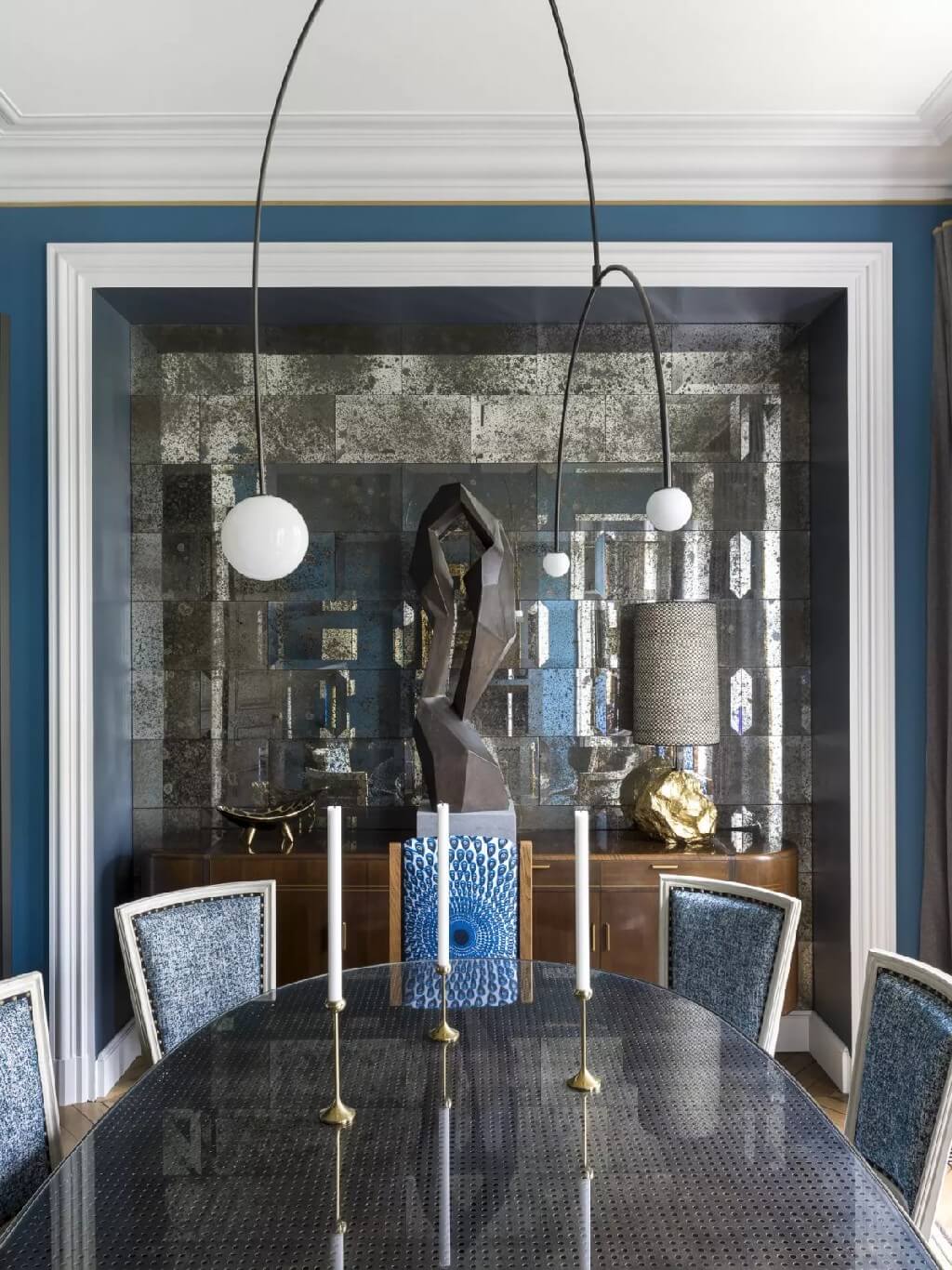 The Deniot's client is laid back and charming and has a high knowledge of technology and the classics. The client is also a firm Francophile. "I just love Paris," he enthuses. Among the things he appreciates is the cultural diversity of his neighborhood.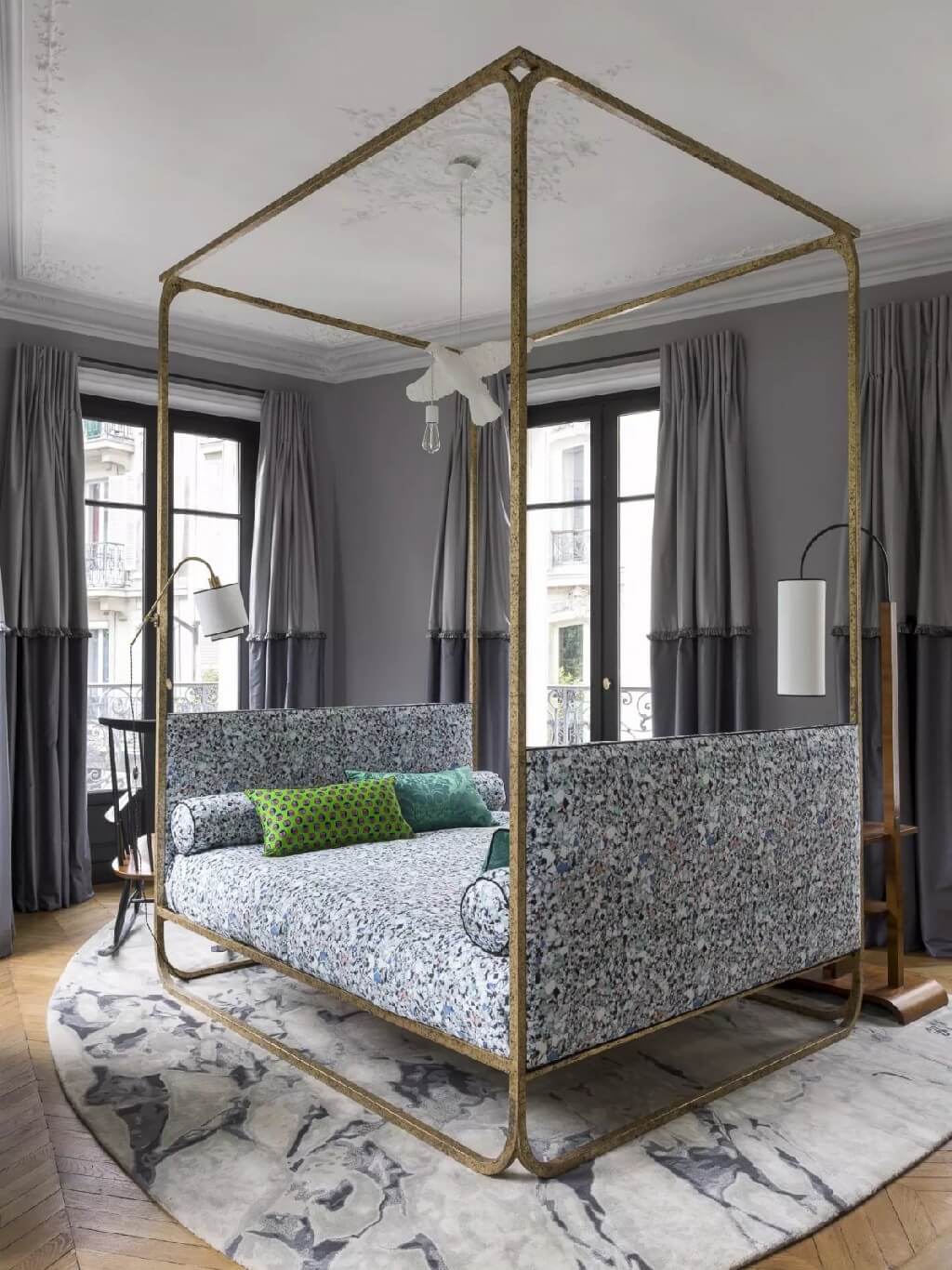 The client has visited about a dozen different apartments in the area and chose this one because the layout is impressive. This Paris apartment also features high ceilings, 18 windows, original moldings and floors, and a balcony around the three sides of the apartment.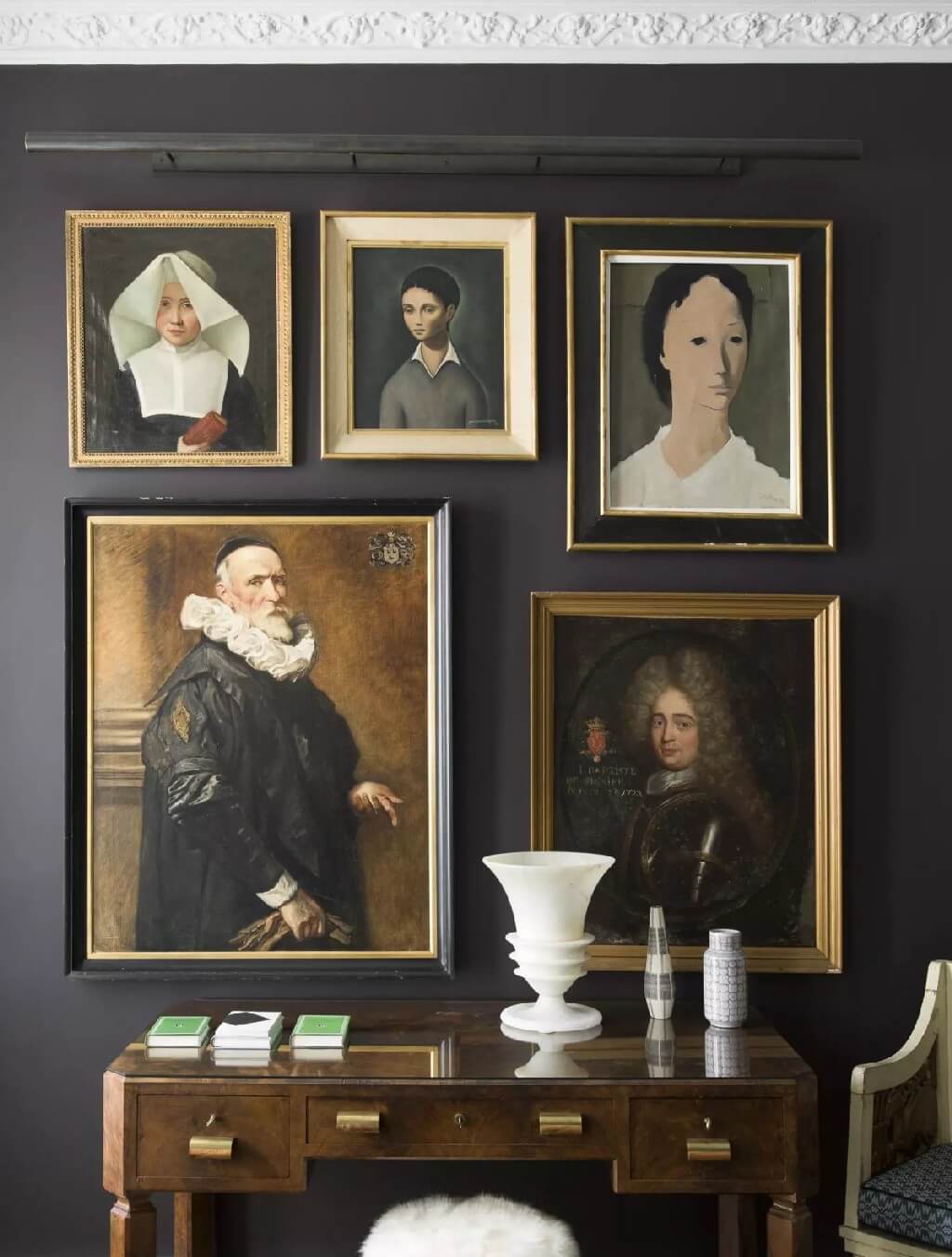 It was a friend who suggested he contact Deniot to whip it into shape. "I did not know Jean-Louis was an important guy," he admits. He recalls the first meeting as a little intimidating. Nevertheless, Jean-Louis brought this army of super-fashionable people with him, and they marched through the apartment and gave their approval.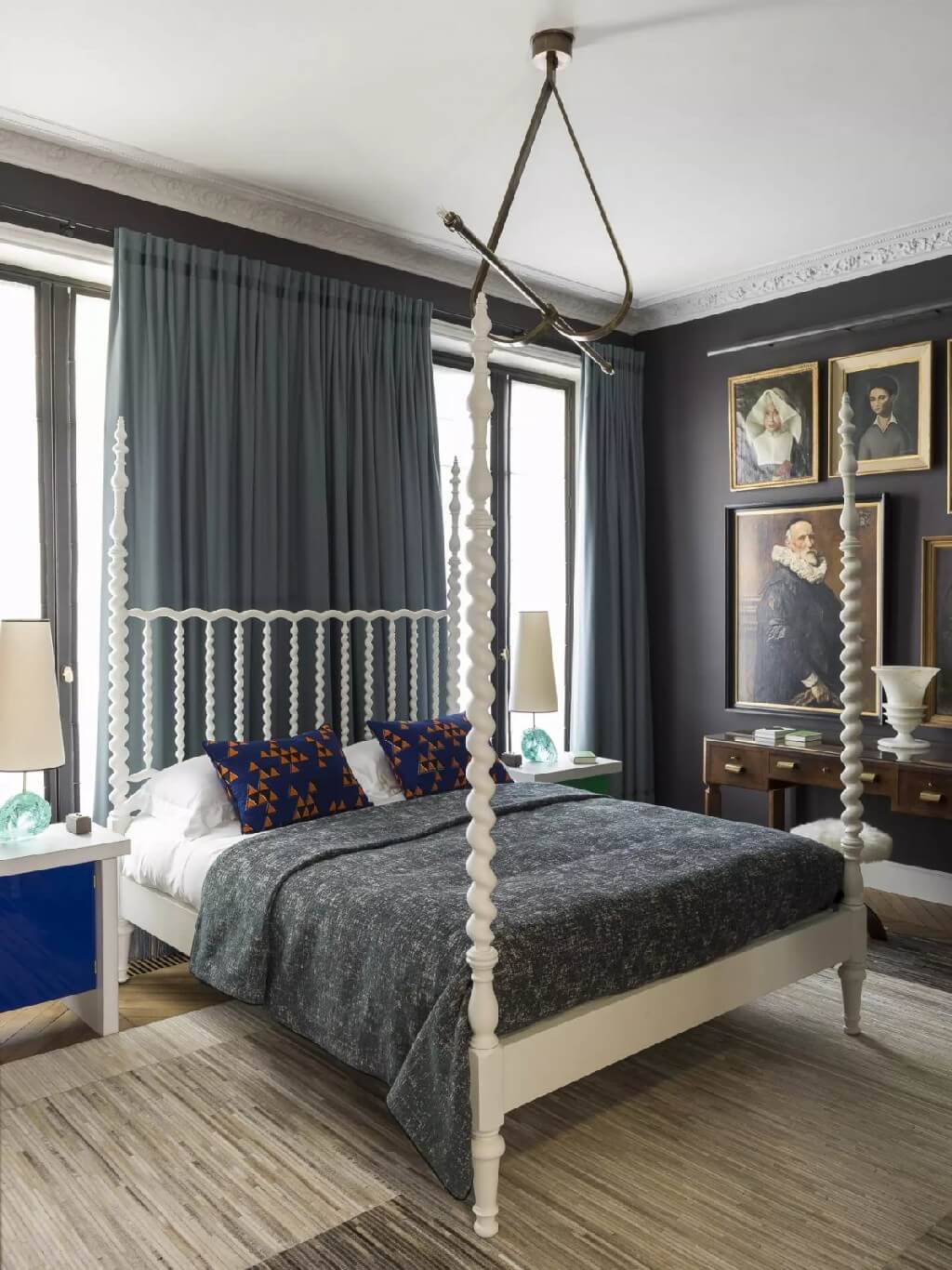 Deniot is far from being a fan of Haussmannian-style flats. Nevertheless, there are about 30 million of them in Paris, with a touch of exaggeration. When confronted with them, he usually removes all the 19th-century architectural details. Here, for once, he left them firmly in place.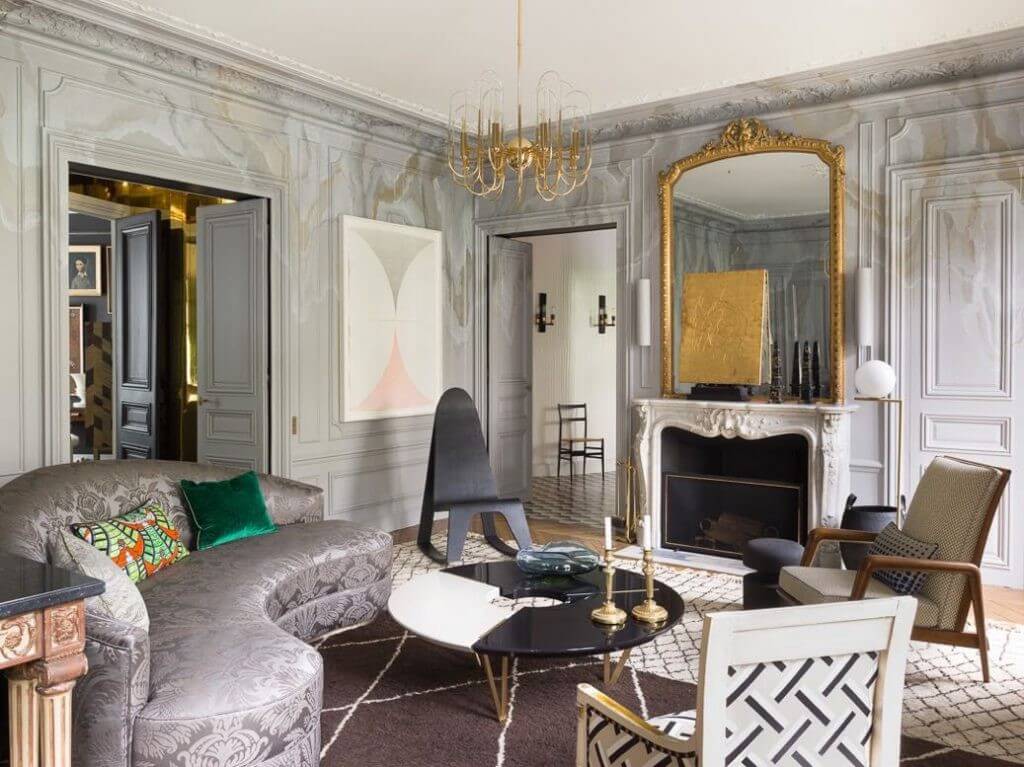 "The owner was very attached to all the typical Parisian elements, but I did not want to do Versailles," Deniot explains. "I was interested in somehow making it trendier and more modern."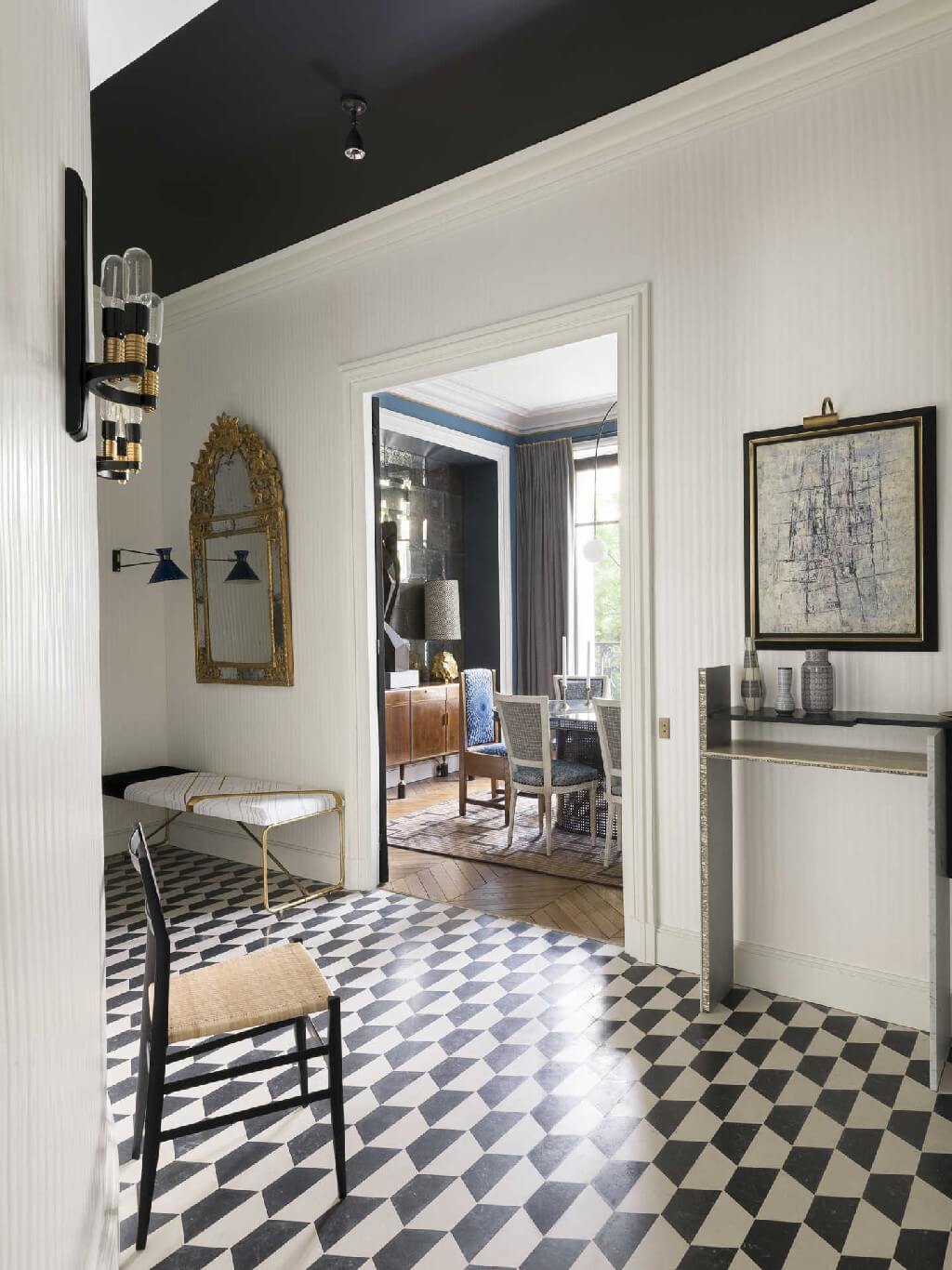 The client is a fan of Adolf Loos, and the integration of geometric motifs is a homage to him, as is the use of faux marble on the bookshelves in the study. In addition, there are several North African touches, such as carpets and wax fabrics, dotted across this Paris apartment. The designer thought it would be exciting and fun to reference the neighborhood.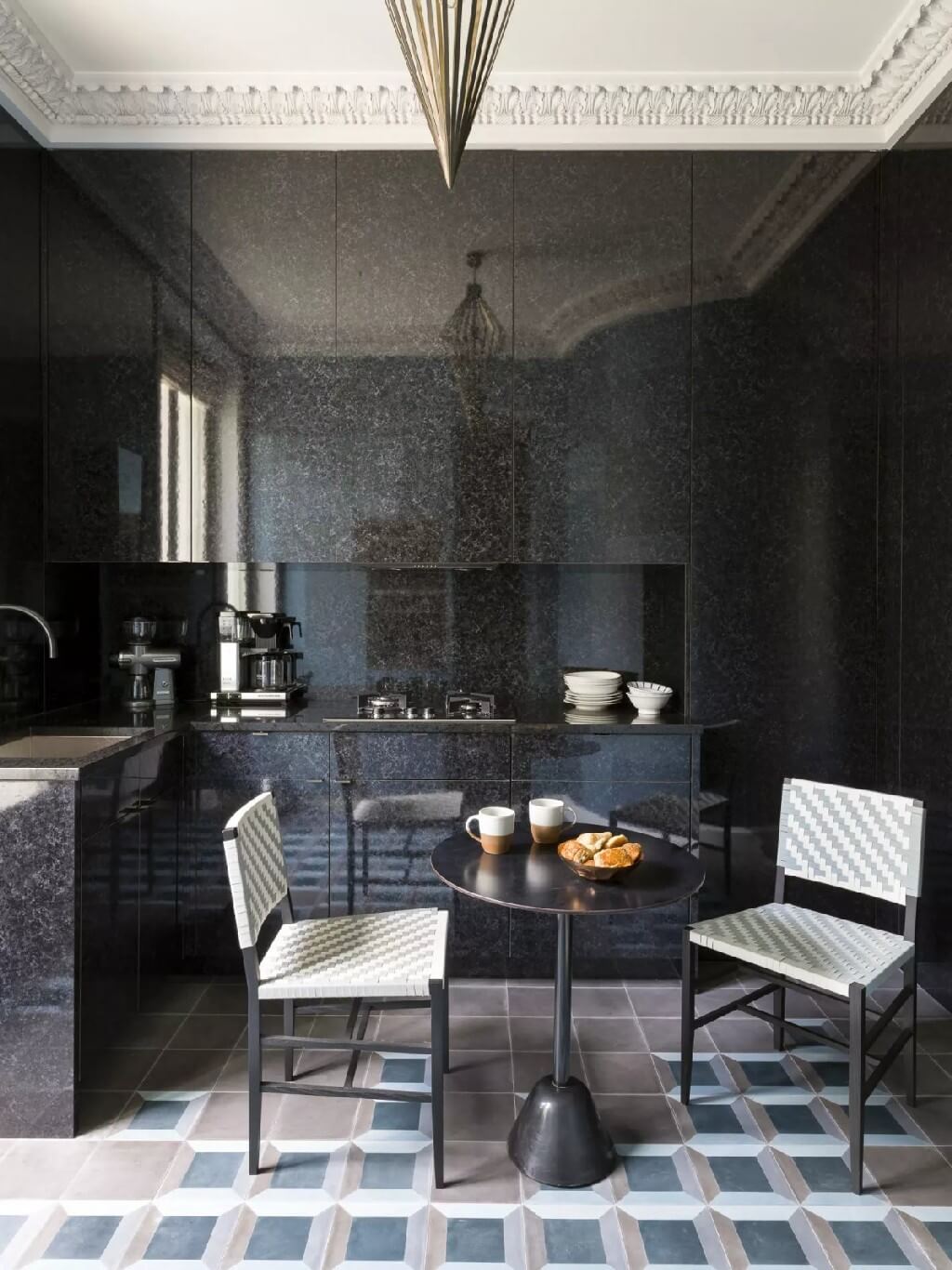 The furniture layout is also more straightforward than in many of his projects, and a streaked paint effect on the sitting room wall adds a daring decorative flourish. Two spaces preserve a more traditional vibe – the dining room and master bedroom. For the latter, the client insisted on obtaining a gallery of classical portraits from the Paris flea market.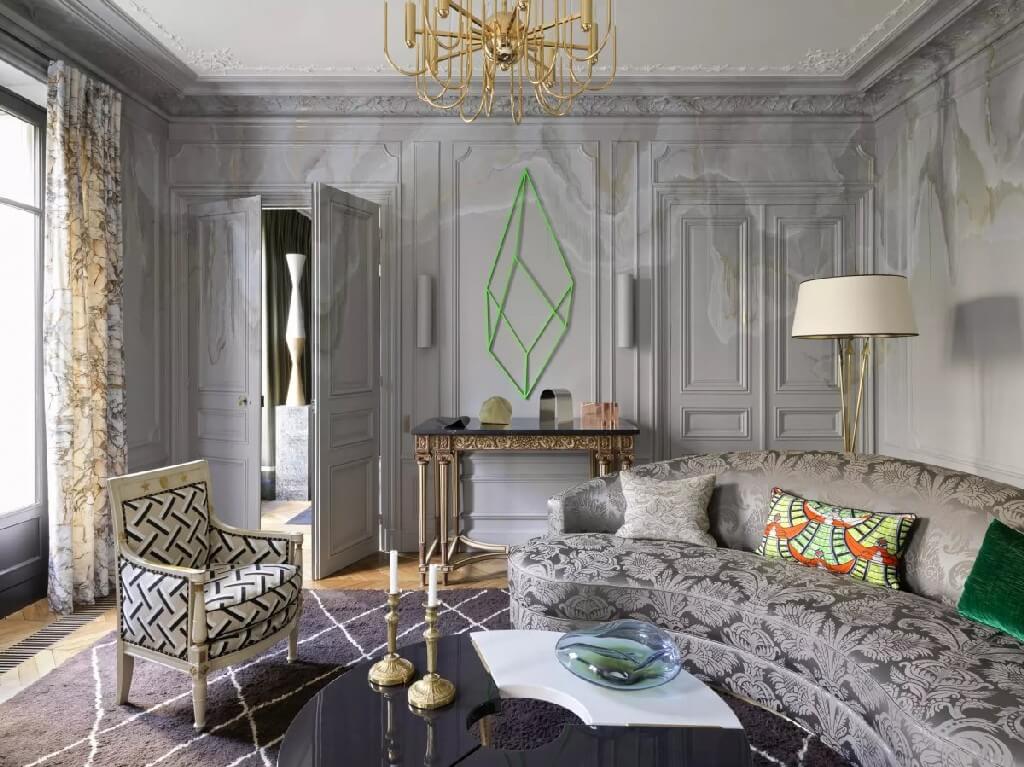 We really hope you liked our article. Feel free to pin all the images to your favorite Pinterest board. Meanwhile, you can also visit our Pinterest boards to get more inspiration.
Get more ideas for your projects and find functional, stylish, and sizable lighting and furniture choices:

Source: AD Middle East