This Residence in Toronto is definitely a combination of classic and contemporary style. Katherine Newman Design specializes in multiple disciplines, from architecture to interior design, construction management and landscaping. This classic contemporary interior design is another fantastic project of Toronto-based studio.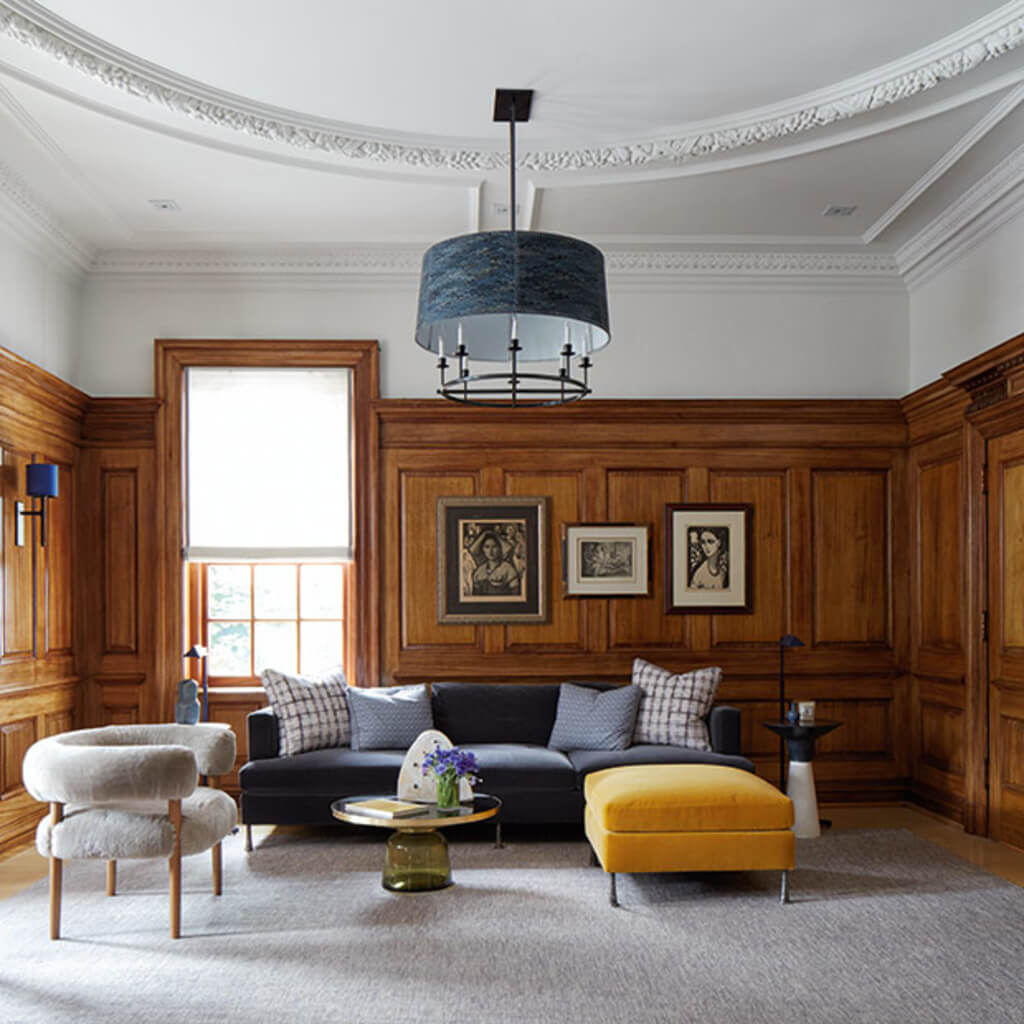 Classic Contemporary Interior Design
A renovation in the 1990s has left the structure rather poor. First of all, the lighting sources were inadequate. What is more, the colours of the rooms were dull and too heavy for the space like this. Consequently, the studio decided to create a space in softer hues. They also complemented the rooms with striking lighting. The icing on the cake is decoration the walls with homeowner's collection of Canadian artists' artworks.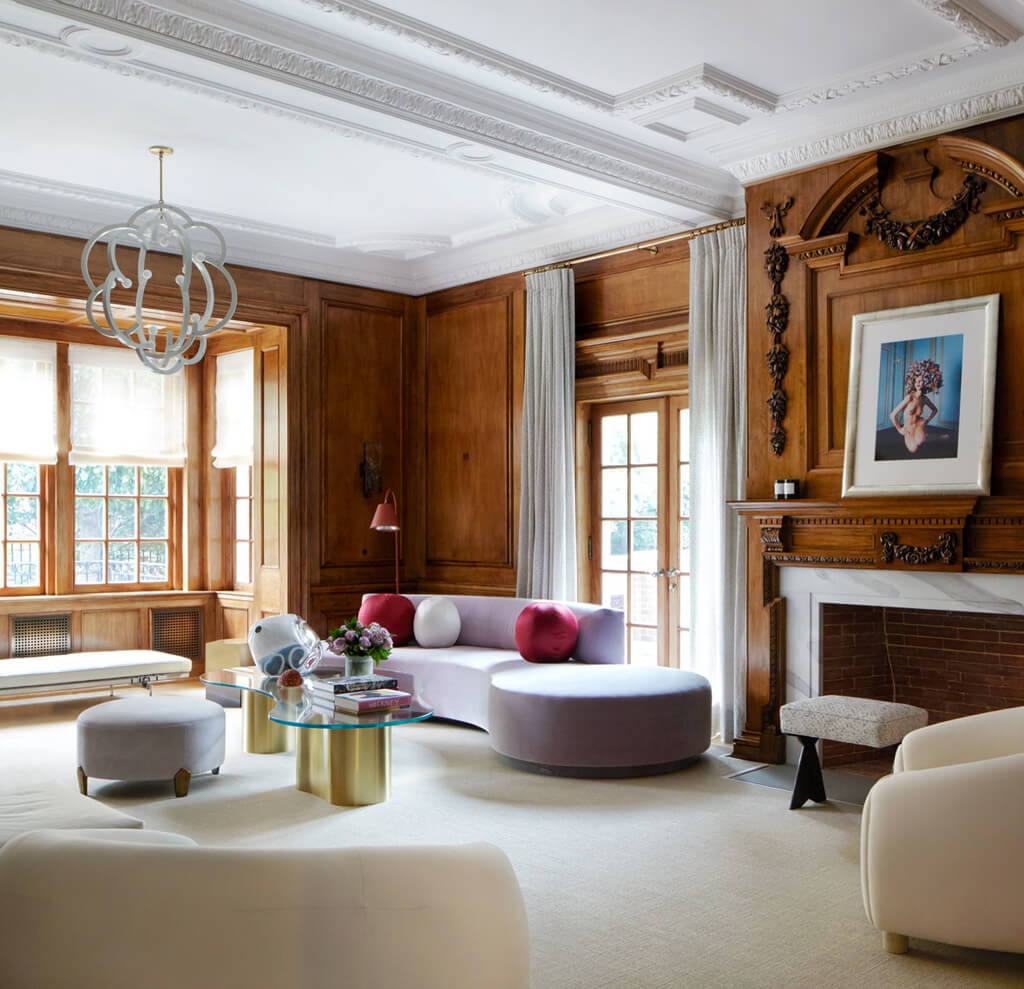 Katherine replaced the fireplace surround with a brighter marble. Contemporary furniture in fluid shapes, inviting fabrics and impressionist hues complement traditional architecture.
The main floor of the residence is unique. There are no hallways or circulation zones. This classic contemporary interior design developed a visual hallway. The studio carefully placed furniture and lighting in order to keep the feeling of length.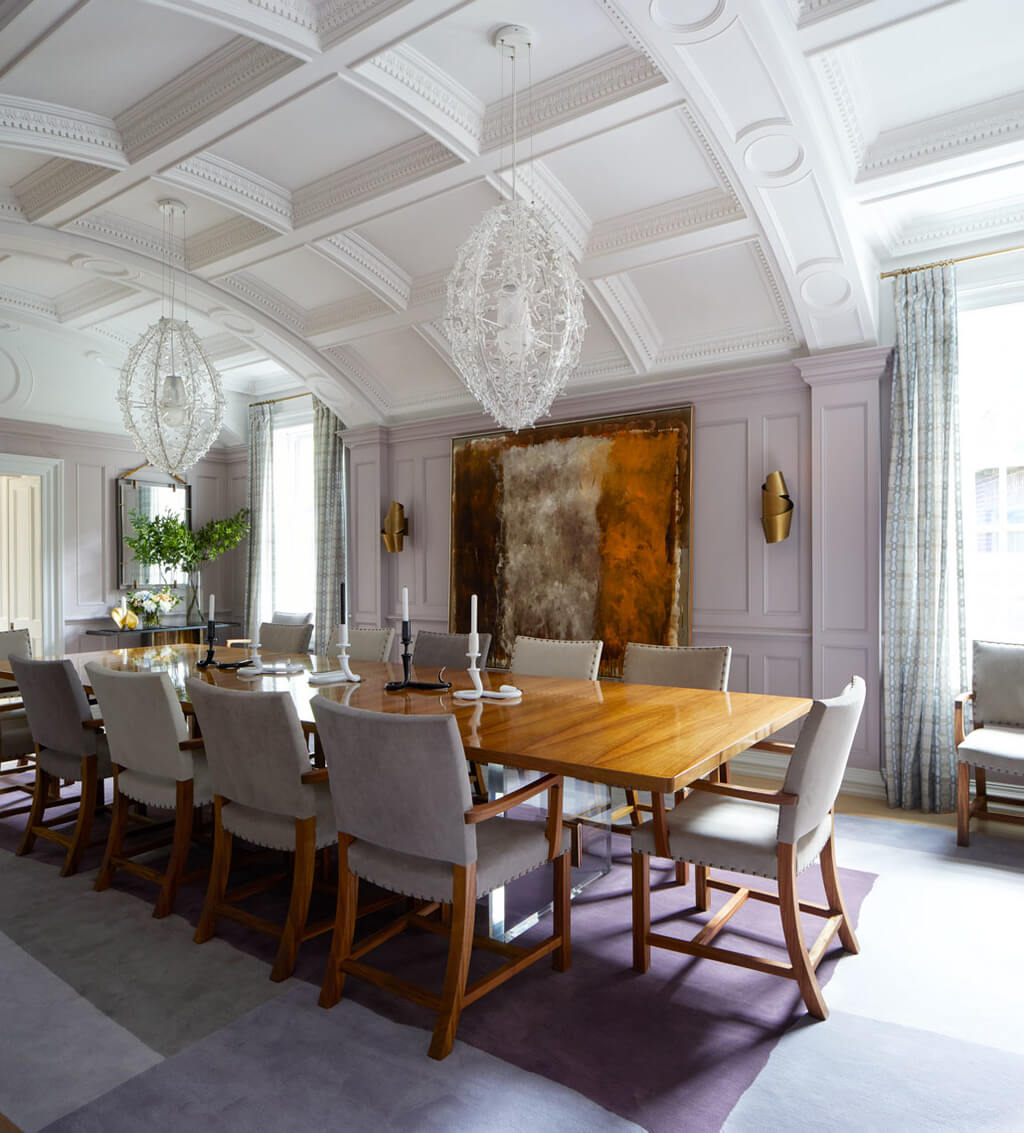 The wall panels in a dining room took a dusty mauve paint. This was a very popular color back then in 19th century. Another notable addition was the floating wall cabinets. They are historical and modern at once.
The library is a home office at the same time. Under the guidance of an art historian, the mahogany panels were fully stripped and French polished. Works by Picasso and Matisse fill the space. However, it still maintains a relaxed, laid-back feel.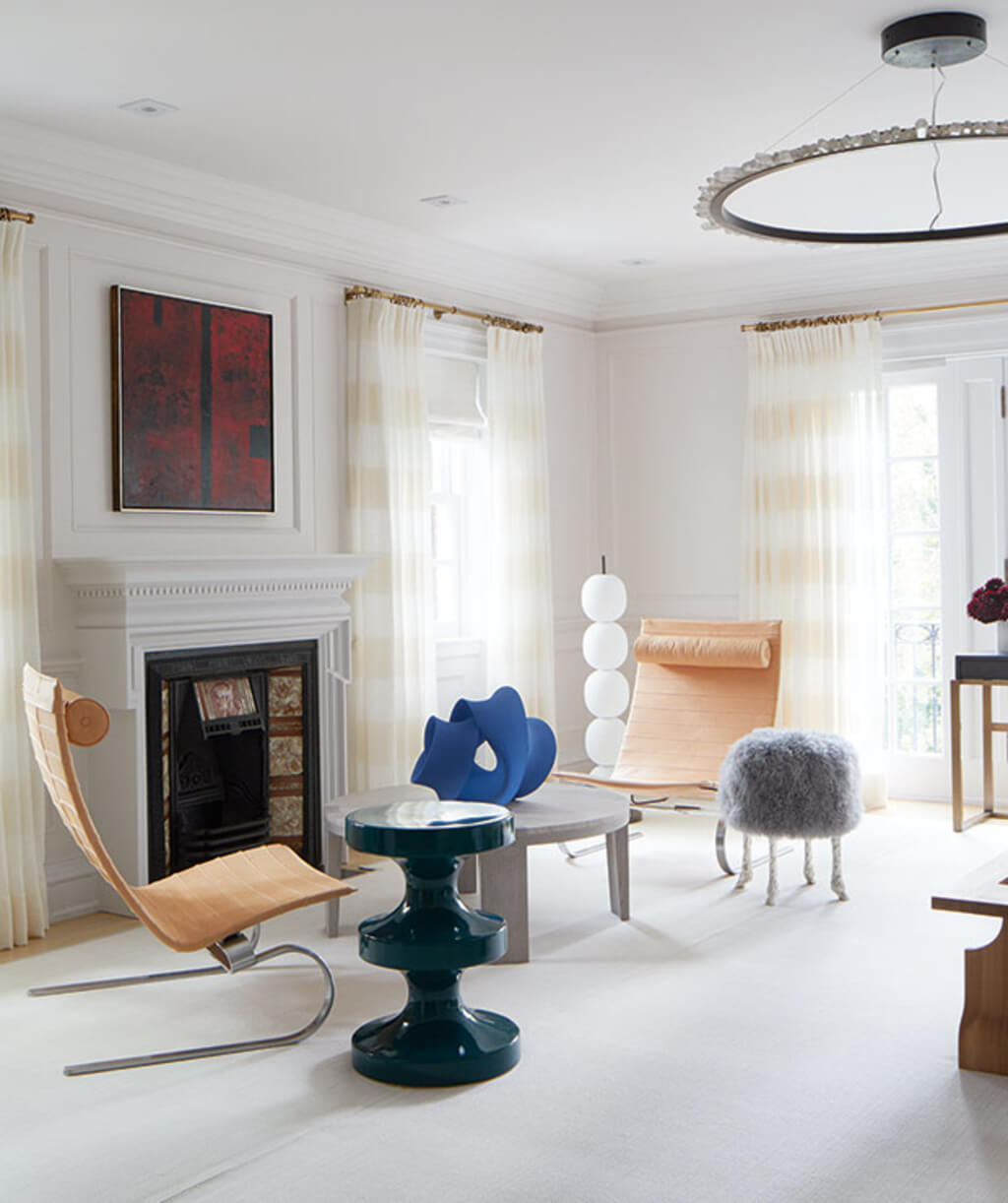 The family room does not include a television at all. Windows on the three walls let the remarkable natural light into the room.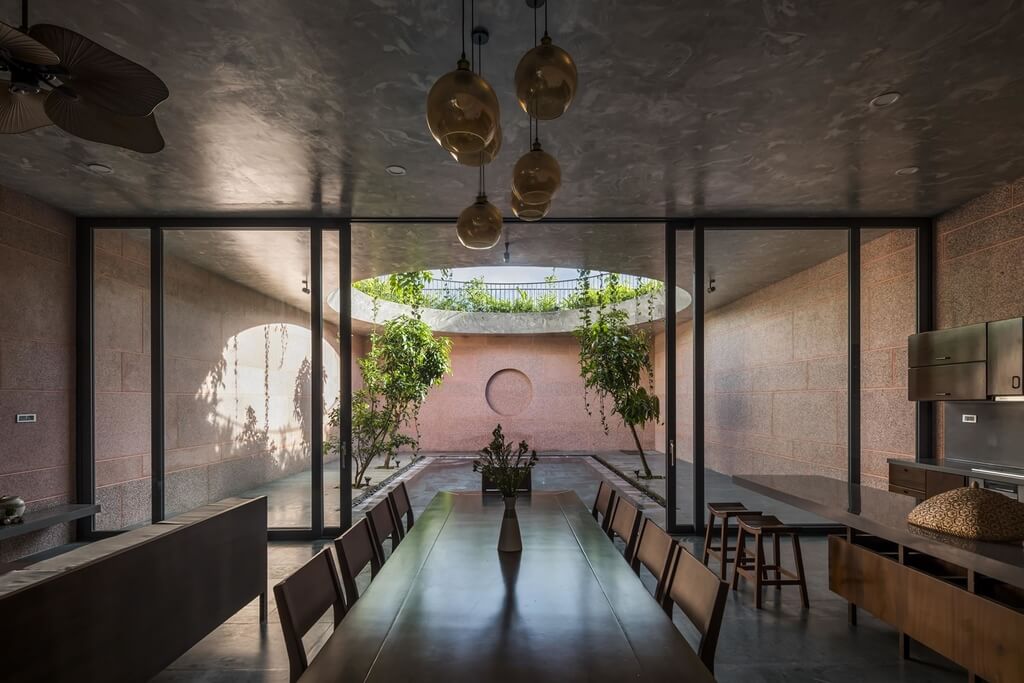 Elegant restraint is the hallmark of the great room. We will not find any patterns in the space. This is a deliberate procedure. Newman did not want the patterns to compete with the art. The space develops a gallerish look.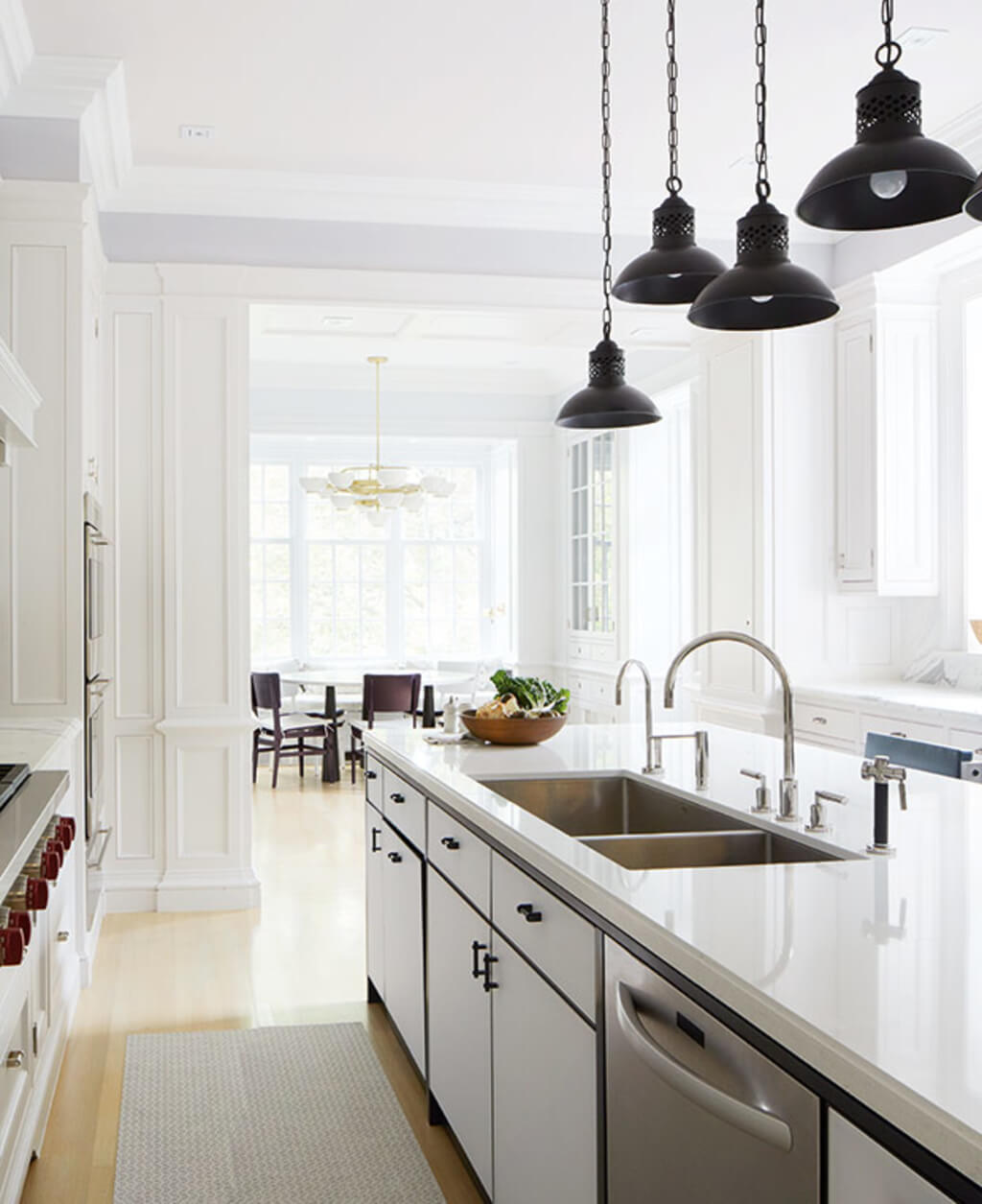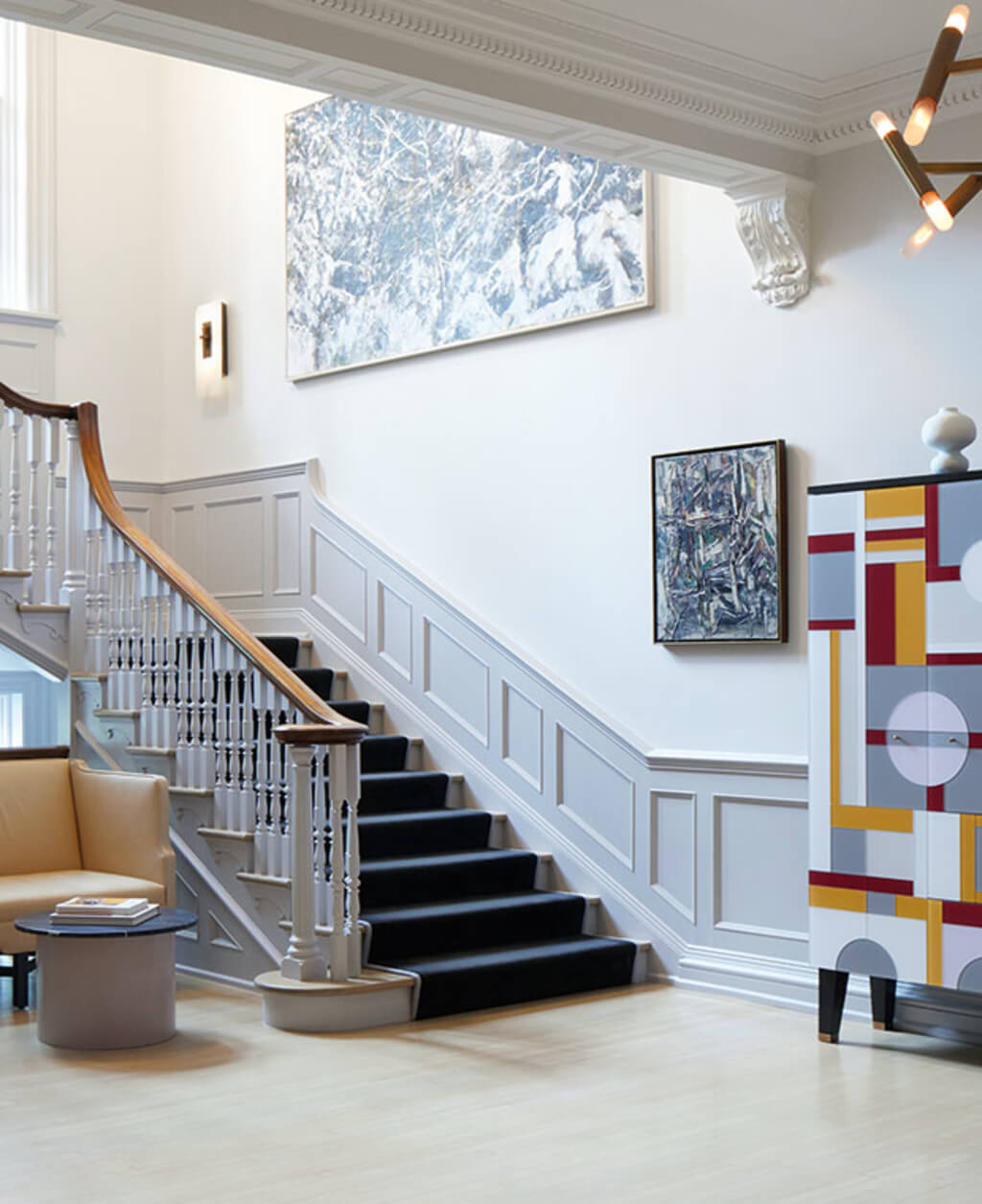 A simple wood bench is a more casual counterpoint to the pristine surroundings in the principal suite. Bedside pendant lights with custom red cords by Lindsey Adelman provide a splash of color.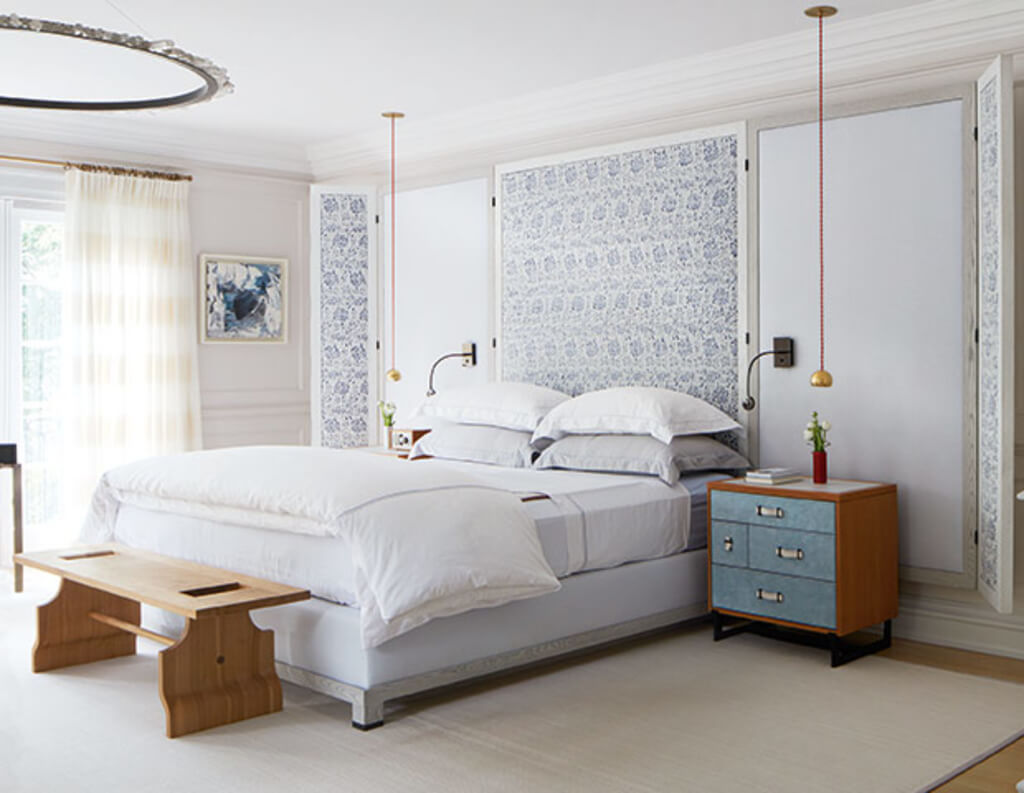 Reflective elements in a principal suite bathroom playfully feature pieces from adjacent areas, such as the colorful artwork by Alfred Pellan that's seen in the vanity mirror. Both the vanity and medicine cabinet were designed in-house by Katherine Newman Design.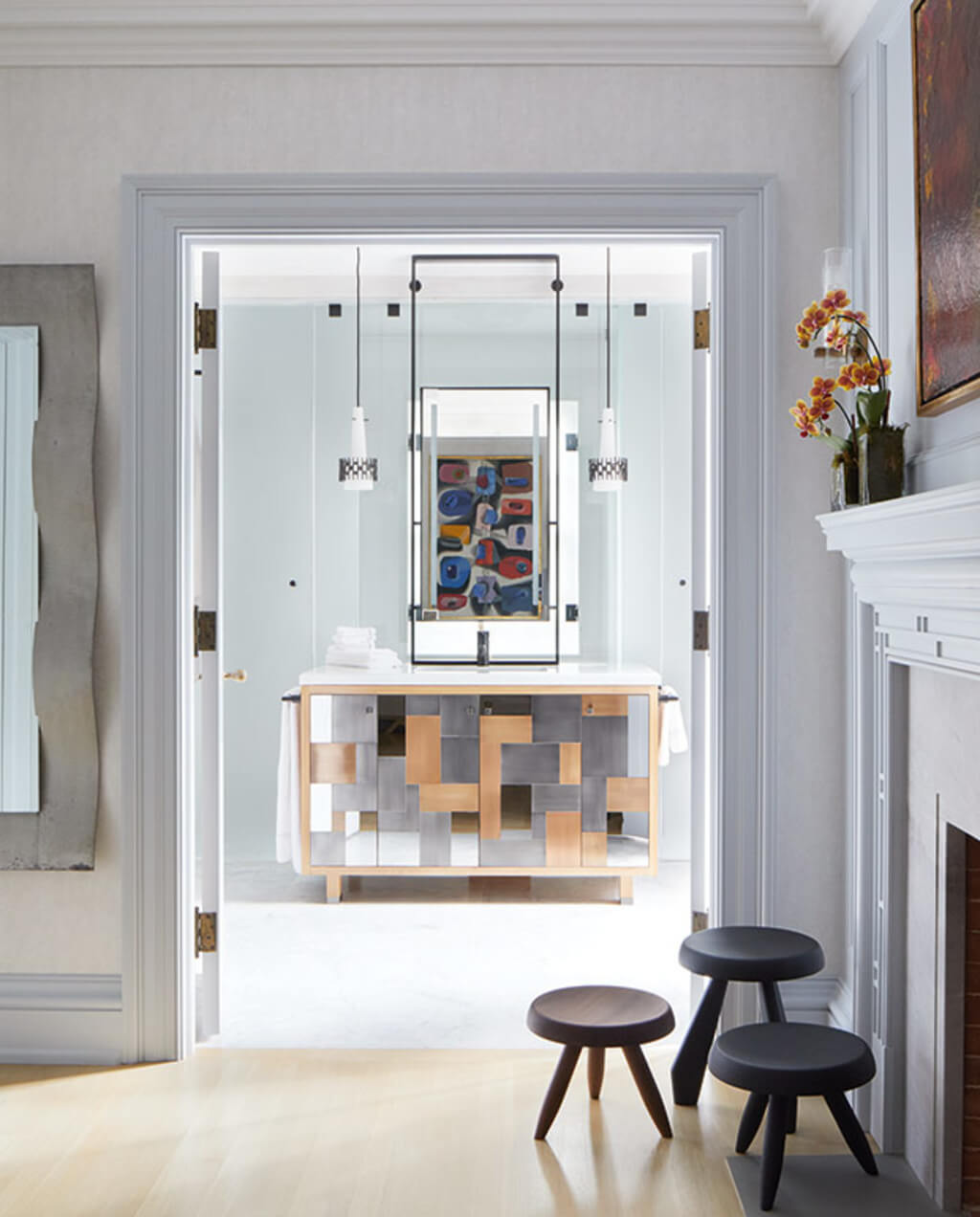 Check out our journal to discover more inspiration and find daily dose of modern and spectacular architecture designs. Do not forget to follow Hommés Studio on Pinterest to stay on top of our architectural moodboard.

Photos: Virginia Macdonald