METAMORFIK House – The Future Vision of Interiors II is a design exhibition that mixes physical and digital realities at the 2022 Decorex London.
Based on four design movements – art deco, maximalism, mid-century modernism, and arts & crafts, METAMORFIK House reveals a refreshing, provocative, and unexpected reinterpretation of these iconic design styles that dominate the furniture and interior design industry.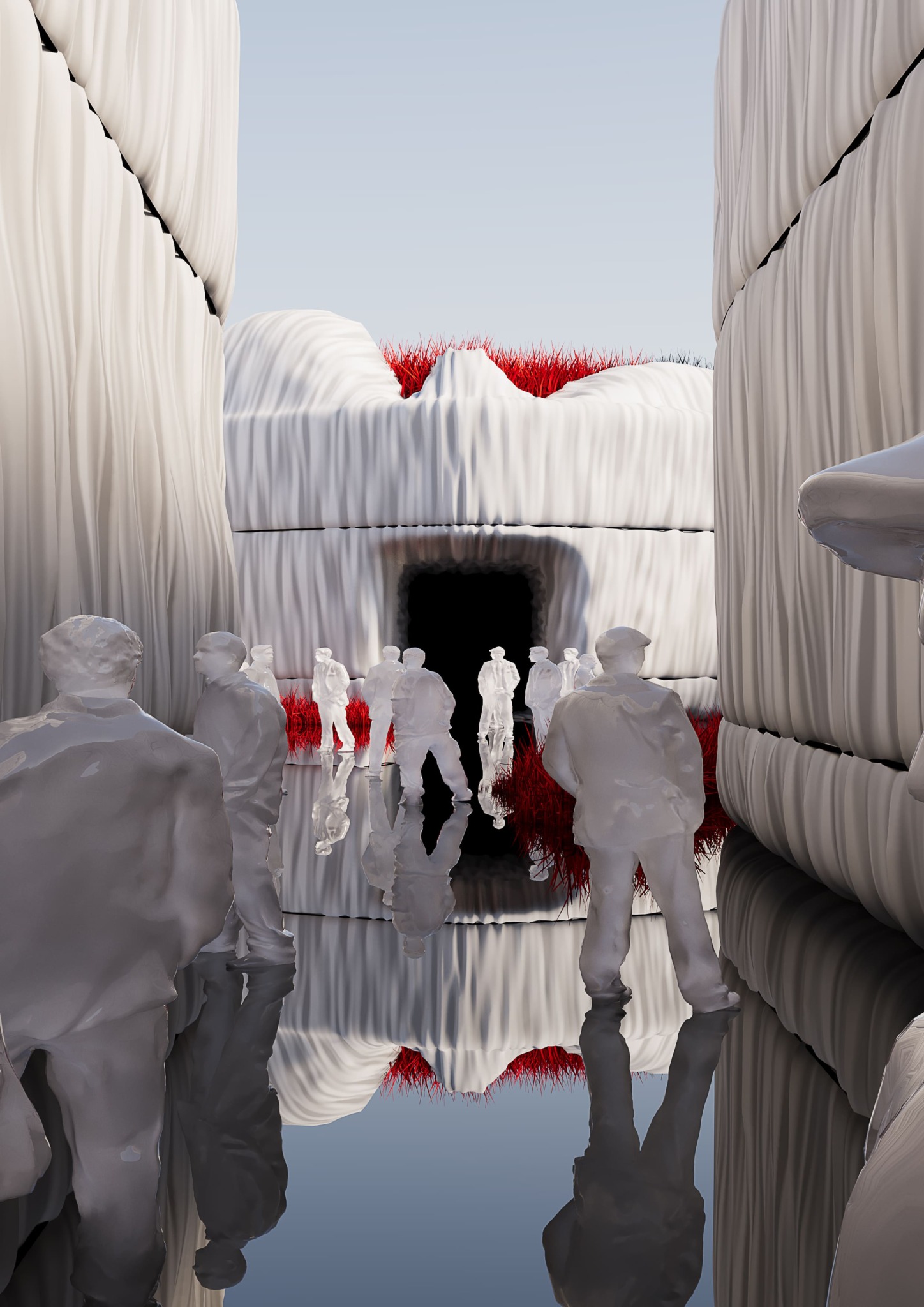 After the successful debut at Milan Design Week with CHROMATIK House, HOMMÉS Studio takes to Olympia London the boldest design with the highest quality, serving this tailored cocktail in the most sophisticated blend of physical and digital realities. At 2022 Decorex London, HOMMÉS Studio continues to explore the seeds of contemporary furniture and home accessories design.

In Milan, HOMMÉS Studio explored the influences of rock art, Italian Renaissance, Spanish Surrealism, and American Pop Art in their creations. In London, HOMMÉS Studio reveals with a daring audacity the influence of art deco, maximalism, mid-century modernism, and the arts & crafts movement in the studio's design and ethics. Furthermore, METAMORFIK House exists in two parallel worlds simultaneously – the real and the digital.

While in the real world, at booth G144 of Olympia London, design professionals can see, touch, and enjoy the shapes, materials, and finishings that embody HOMMÉS Studio's products. On the ground of 2022 Decorex London and anywhere in the world, design access to a digital reality where distinct artistic movements reveal the versatility and adaptability of HOMMÉS Studio's furniture and decorative objects.

At Decorex London, HOMMÉS Studio aims to disturb the industry of luxury interior design. The brand has a catalog packed with bold, high-end objects for refreshing interiors of any style. On the 44th edition of Decorex London, HOMMÉS Studio discloses a disruptive and leading nature by introducing their products and design services like no other brand at Olympia London.
About METAMORFIK House
'Metamorfik' is the assembly of two words – the prefix 'meta' and the word '-morfik'. While 'meta-' indicates 'beyond', '-morfik' indicates 'shape'.
When these two distinct words meet, Metamorfik reveals a reality beyond the visible and touchable, beyond shapes and forms.
At Decorex London, HOMMÉS Studio presents a flamboyant experience, METAMORFIK House. The booth G144 tells the story of distinct design movements and how they can be celebrated and reinterpreted in interior design, architecture, and objects of daily life.
With METAMORFIK House, design professionals can explore a mutable, transformative space that challenges creativity. Before booking a meeting with us at Decorex London, discover everything about Neogothic, NeoSymbolism, NeoCraft, and NeoModernism.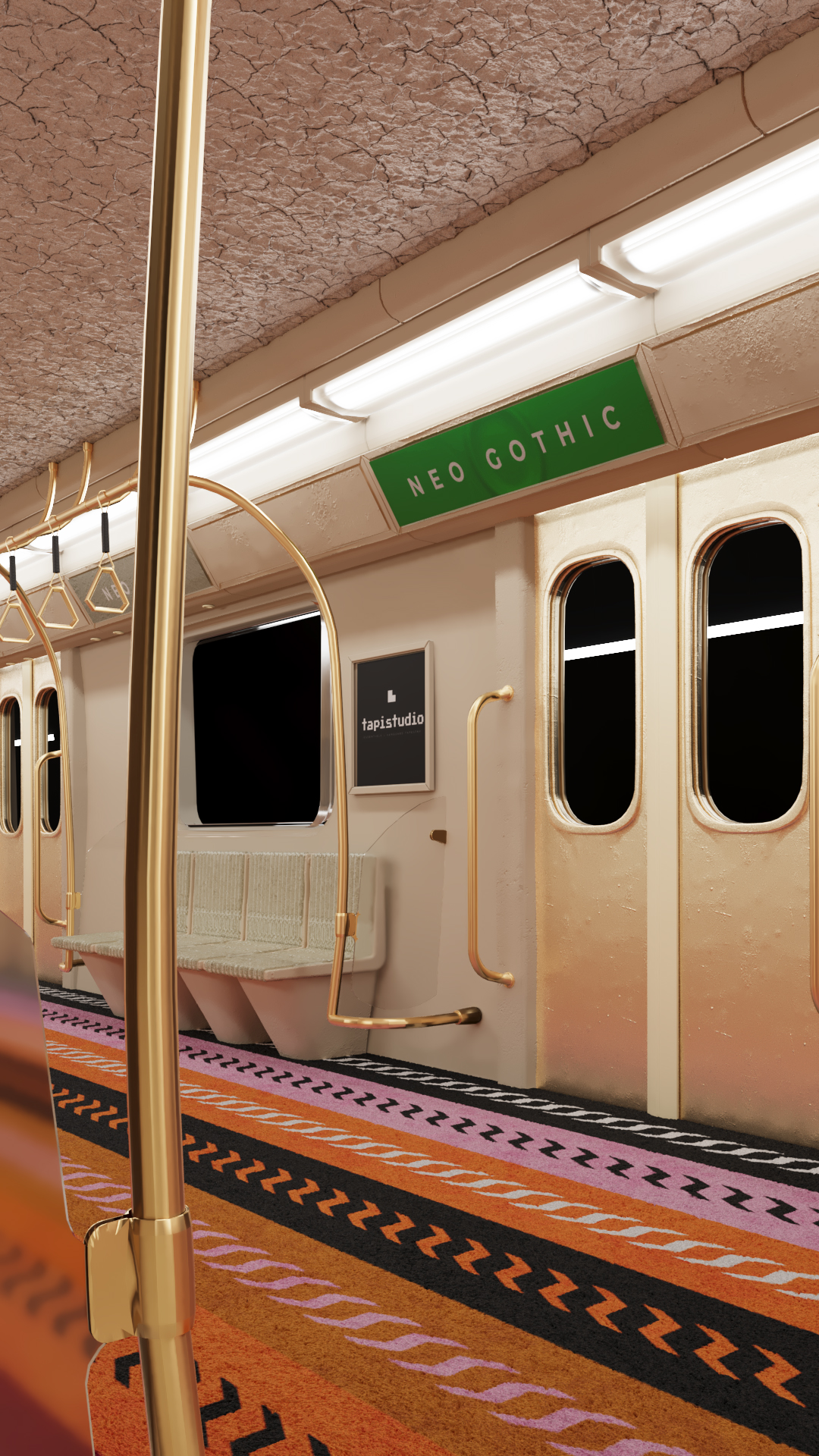 Neo
Refreshing classical and timeless design movements, sculpturing dining tables, upholstering sumptuous seatings, layering rugs and fabrics, always blending traditional techniques with the zeitgeist.
HOMMÉS Studio's booth G144 at Olympia London merges a plethora of design styles in a warm, welcoming, and surprising space.
NeoGothic
NeoGothic is a stylish way of looking into art deco design and art deco furniture. HOMMÉS Studio links the streamlined silhouettes of the art deco movement with the glamorous proportions of the gothic movement. Natural materials, glass, and brass, a perfect geometry, and kaleidoscopic patterns can be found at Decorex London.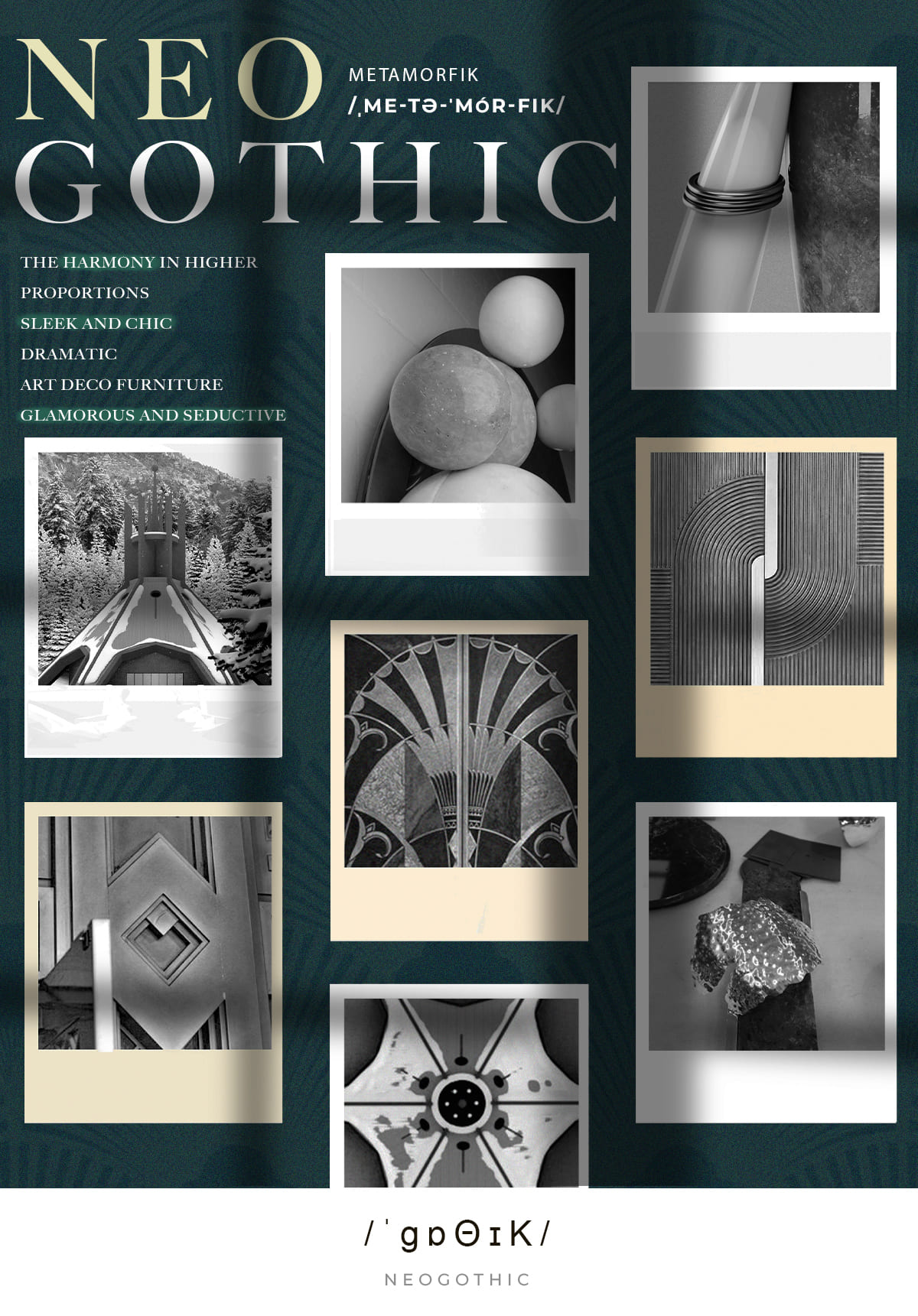 NeoSymbolism
NeoSymbolism attributes sense and meaning to oversized objects with oniric aesthetics, bold patterns, intense colors, and intriguing silhouettes.
At METAMORFIK House, the sizing and layers of maximalism, the vivid colors of fauvism, and the oniric nature of symbolism meet under the roof of NeoSymbolism.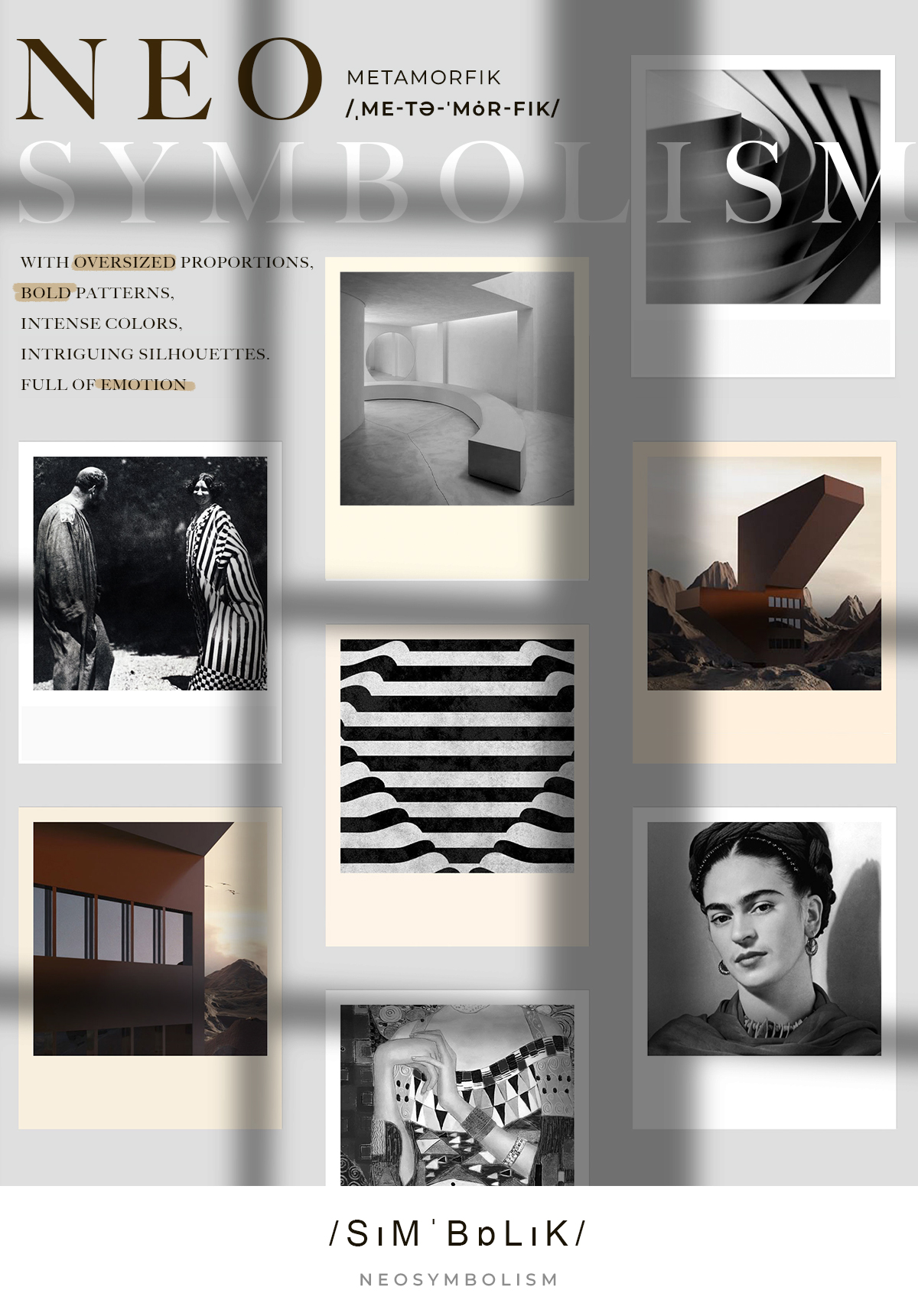 NeoCraft
NeoCraft celebrates the authenticity of materials and the value of traditions. At 2022 Decorex London, HOMMÉS Studio's booth has high-end furniture made with noble and curated materials manipulated by expert craftsmen. NeoCraft merges the English arts & crafts heritage with the talent of Portuguese artisans who craft and carve wood and stone with excellence.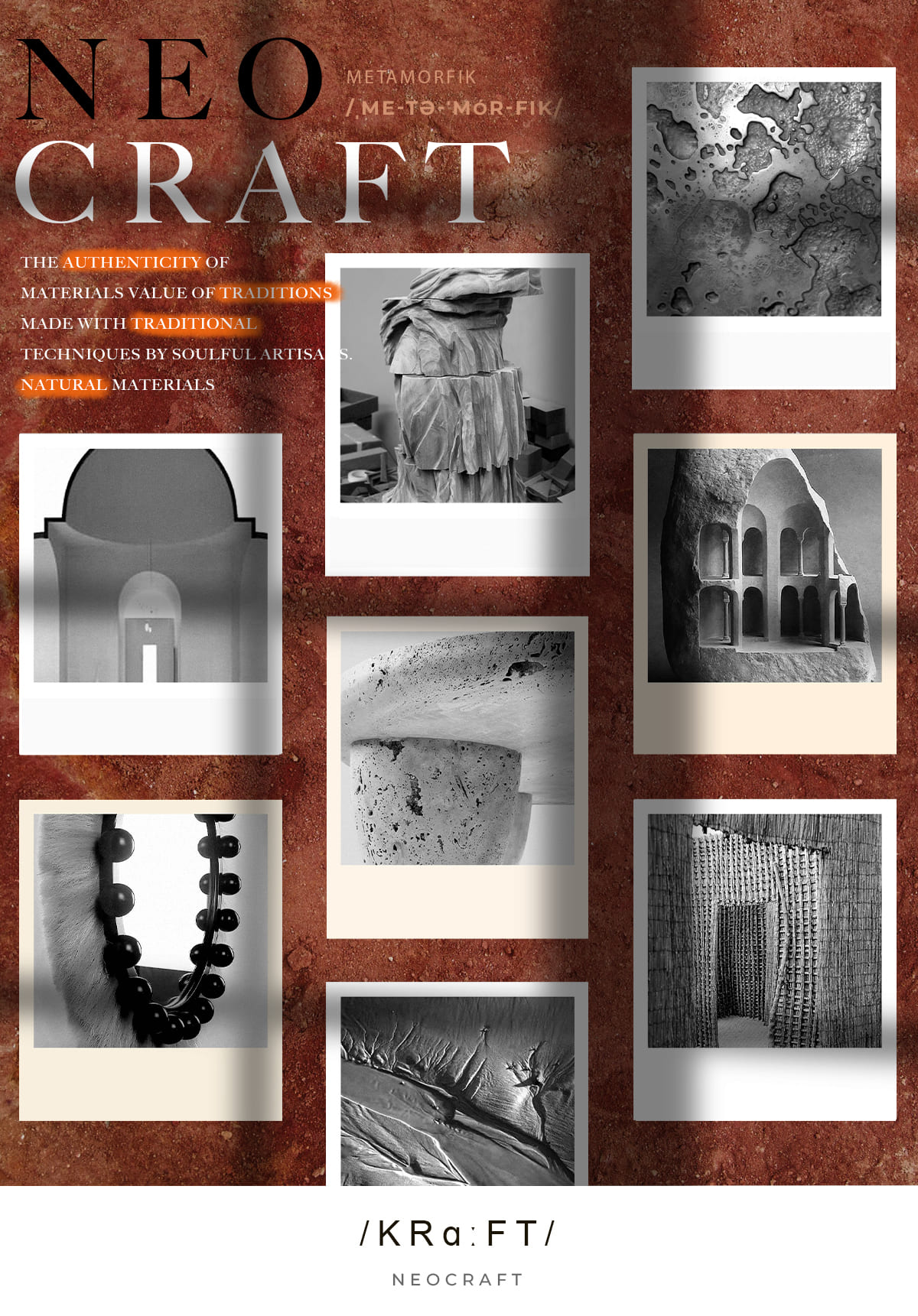 NeoModernism
NeoModernism is a sophisticated reading of our zeitgeist. At Decorex London, HOMMÉS Studio offers comfort and function. These two features are combined with unique lines, clean curves, and the communion of industrial and natural materials. METAMORFIK House is the home to a contemporary and eclectic interpretation of mid-century modern pragmatism.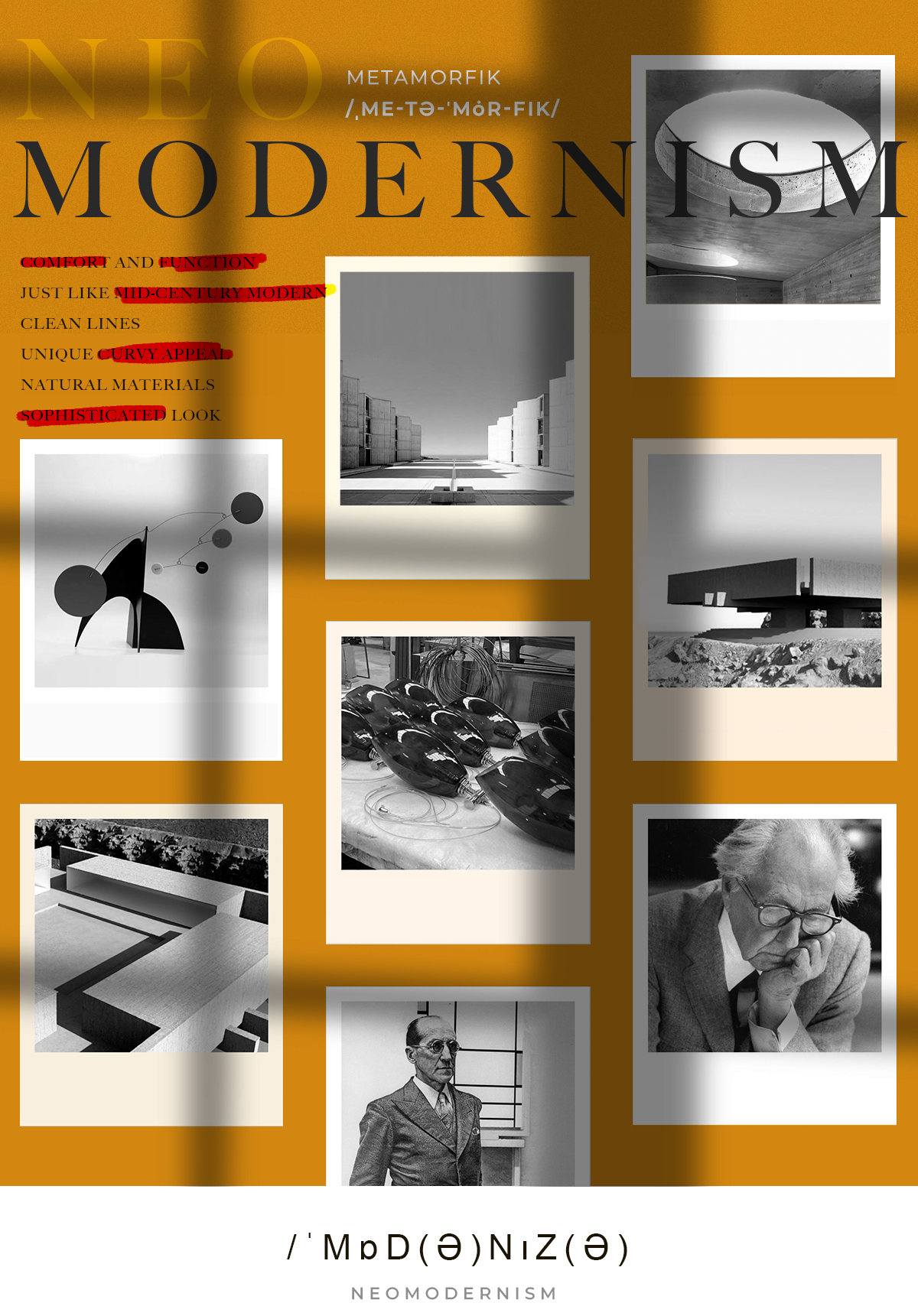 About 2022 Decorex London
2022 Decorex London is the 44th edition of Europe's leading design event. Decorex London gathers high-end interior design professionals to meet and do business. The event returns to Olympia London in October to celebrate design and creativity. The event Decorex London is based on three essential principles – quality, inspiration, and connection.
Decorex exhibitors and visitors produce and appreciate the best furniture and home accessories made with the best materials. The design event features talks that bring to the table new ideas and discusses the industry's state of the art. Valuable connections are another pillar of Decorex London, including the connection between the physical and digital world.
METAMORFIK House – The Future Vision Of Interiors meets Decorex London's key principles.
At booth G144, interior design professionals will find furniture, rugs, and decorative objects with stunning designs, ethically made by hand and using only high-quality materials. Moreover, METAMORFIK House looks forward to inspiring and showcasing products that are one with interior design's zeitgeist. Finally, METAMORFIK House by HOMMÉS Studio, TAPIS Studio, and ACH Collection reveals a strong connection between physical and digital realities.
Discover the future vision of interiors with HOMMÉS Studio. To learn about each space in more detail, be sure to check out the articles on the virtual tour of the NeoModernism METAMORFIK House, the NeoGotic METAMORFIK House and the NeoCraft METAMORFIK House.