In London, Notting Hill, interior designer Peter Mikic has designed an art-filled home. He turned a house into the perfect backdrop for a private art collection. Peter Mikic is a London-based interior designer, originally from Melbourne, Australia, who moved to London in 1990.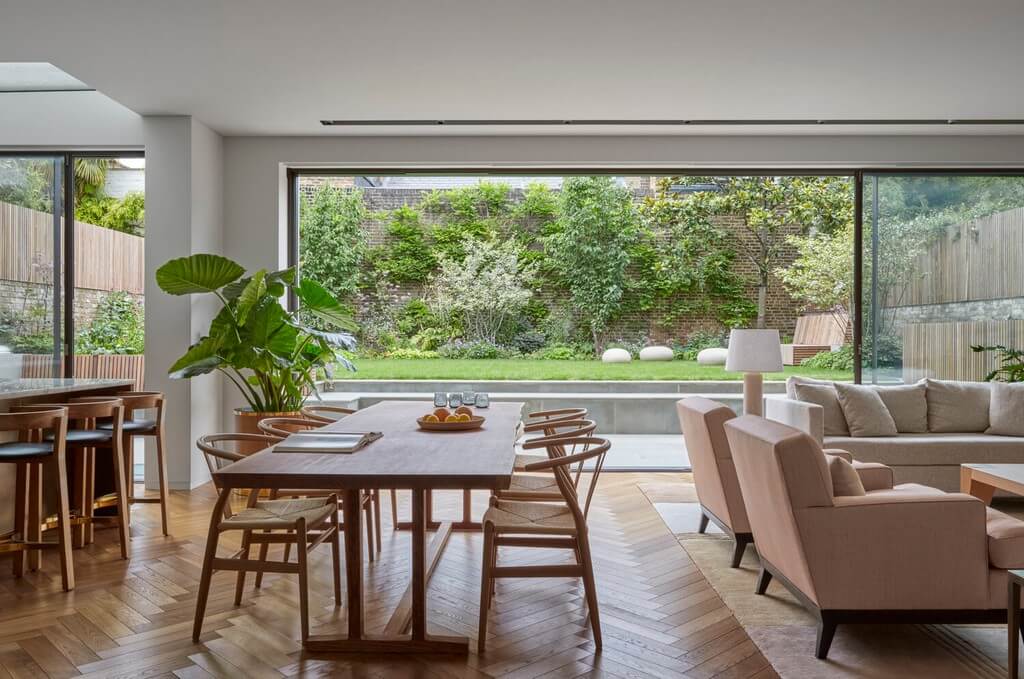 Having worked for several fashion designers, he moved into interiors in 2006. His international projects range from private residential, private jets, and yachts to gymnasiums and commercial restaurants.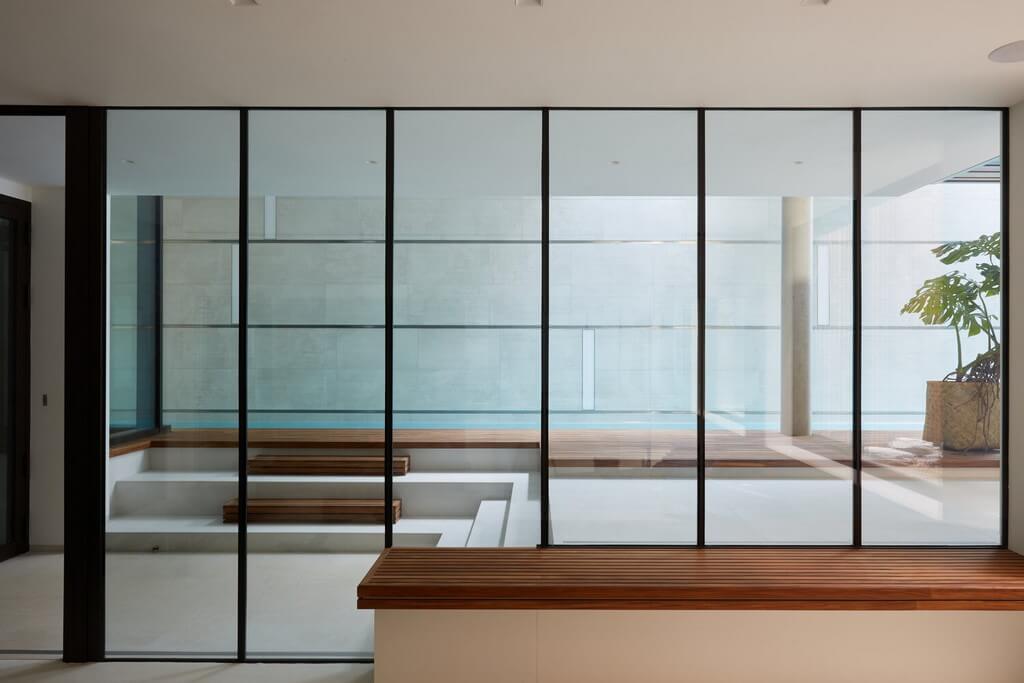 Peter has a passion for sourcing antiques from various periods and countries, but he has also designed his range of bespoke furniture. Peter's known for his playful yet versatile designs, understanding of space, movement and development, and fresh and elegant style.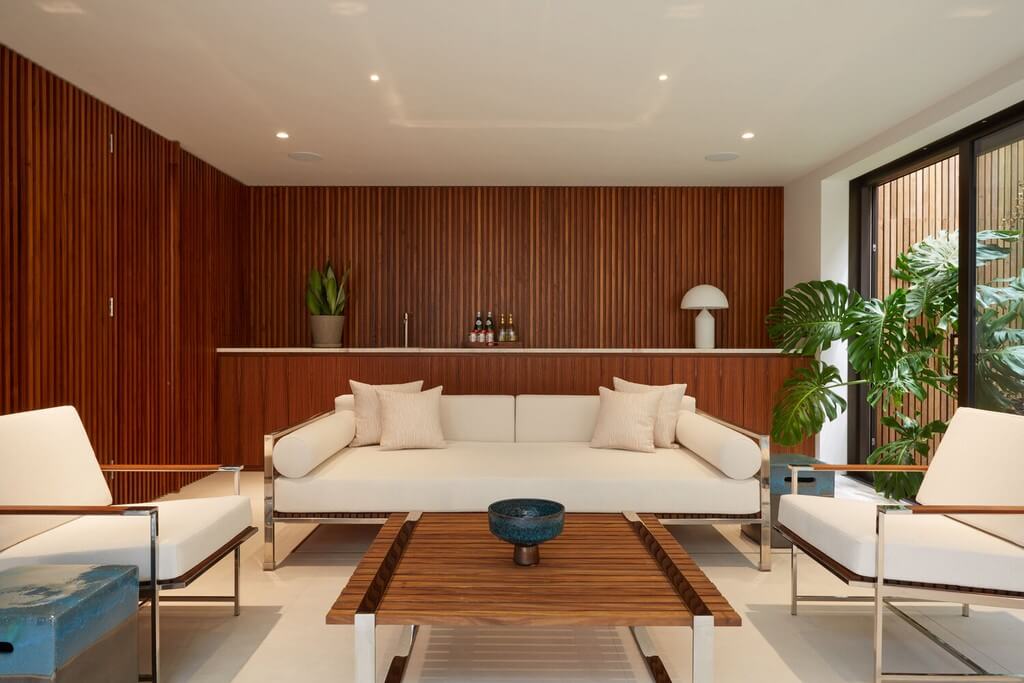 In Notting Hill, the interior designer Peter Mikic has carried out a widespread transformation of a typical house into an art-filled home in this London neighborhood.
This six-story house has not only enhanced its layout, but everything turns around the client's art collection, a growing selection of art, photography, and sculpture.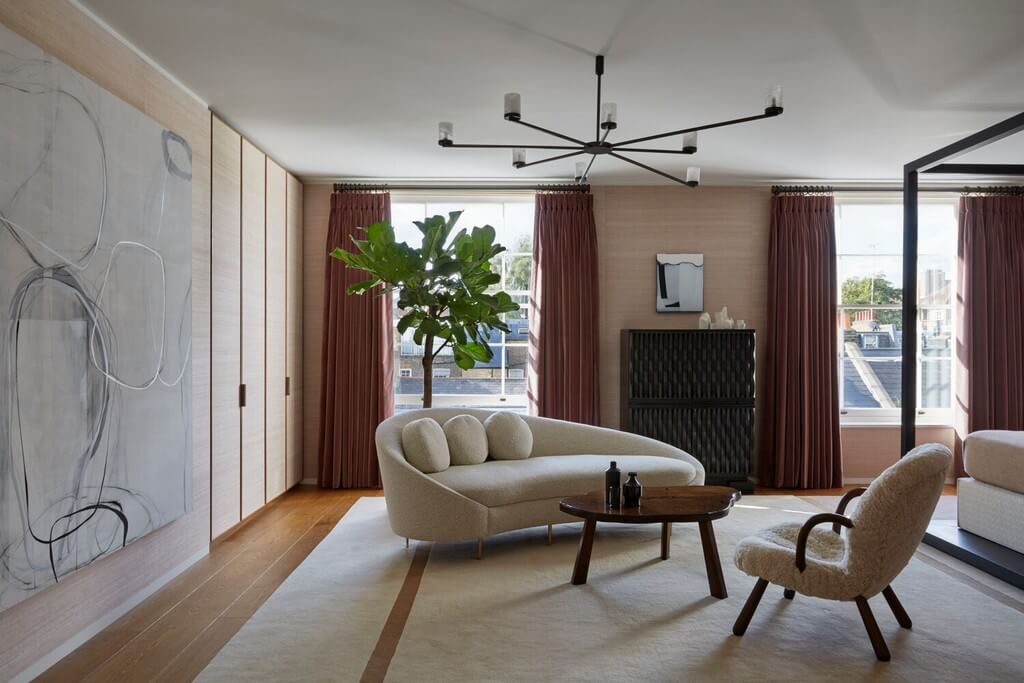 It was a wonderful double-fronted stucco villa typical of the area, so he knew there would be much space. How to reconfigure it was the real challenge.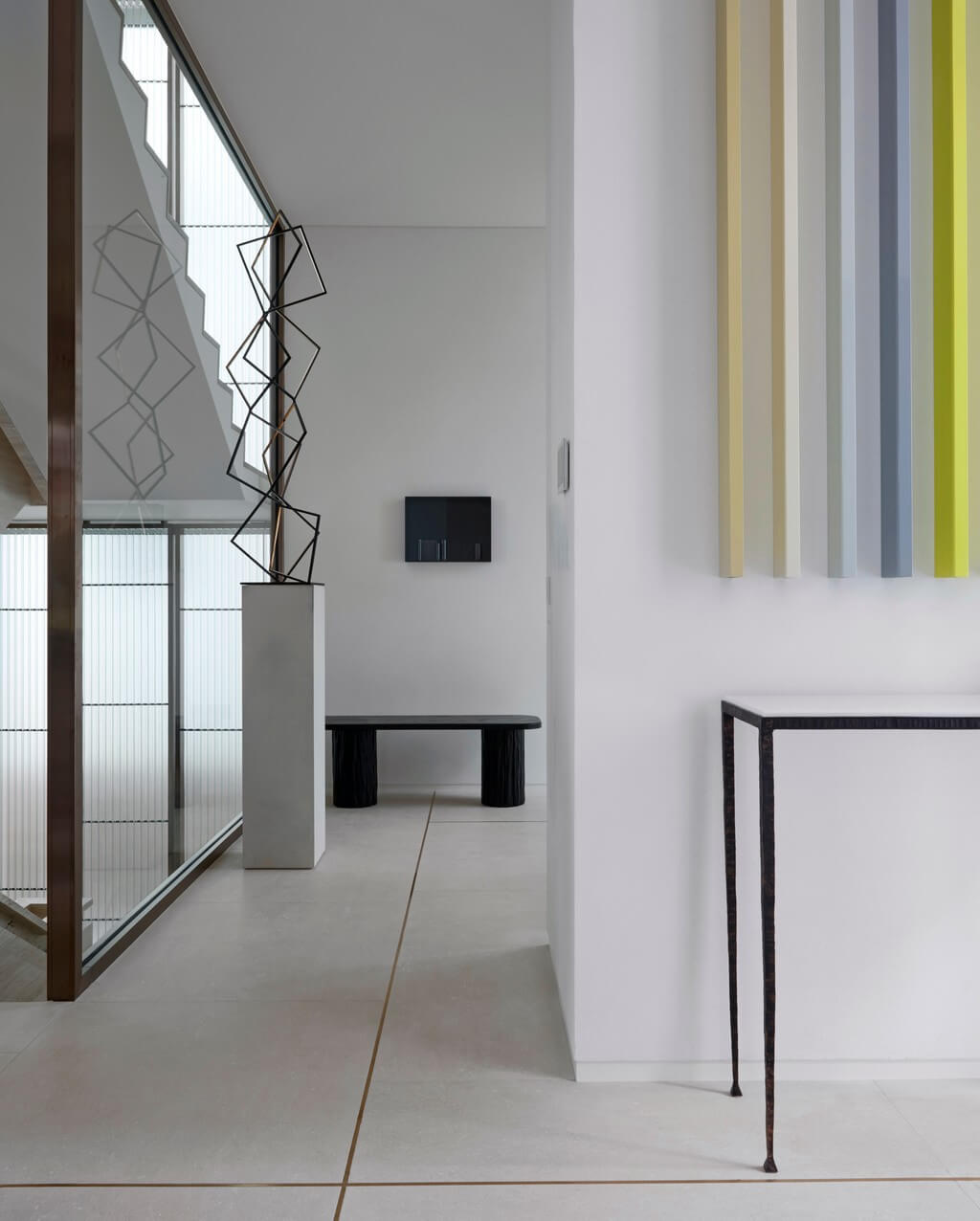 After completely digging and reconfiguring the house, it now flows upwards and sideways. The new layout has six connected floors and side spaces created along the back of the house, gaining space and natural light.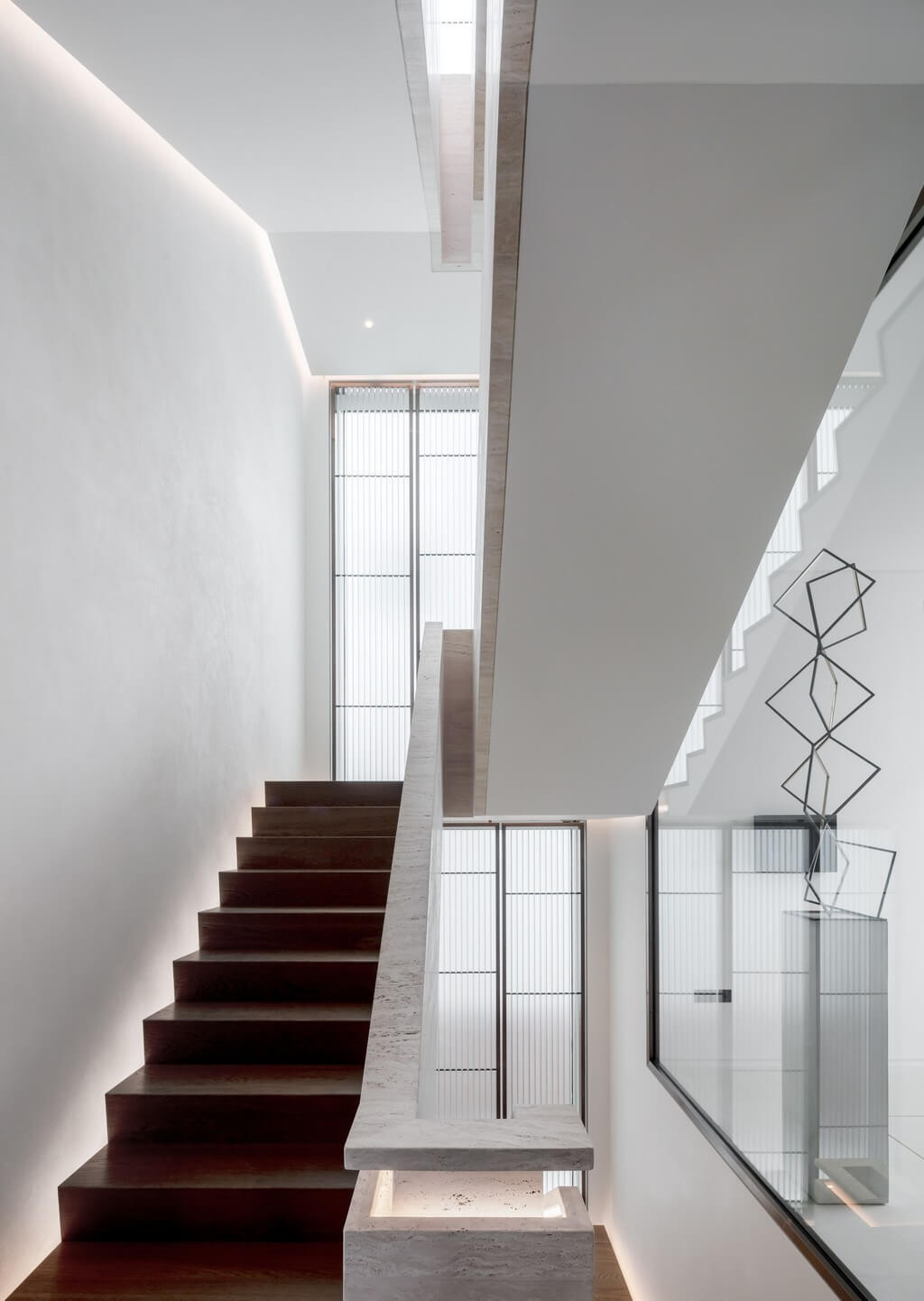 Converted into the new epicenter of the ground floor, the kitchen has a bar that doubles. An elegant living room features oversized canvases and custom-made pieces of furniture.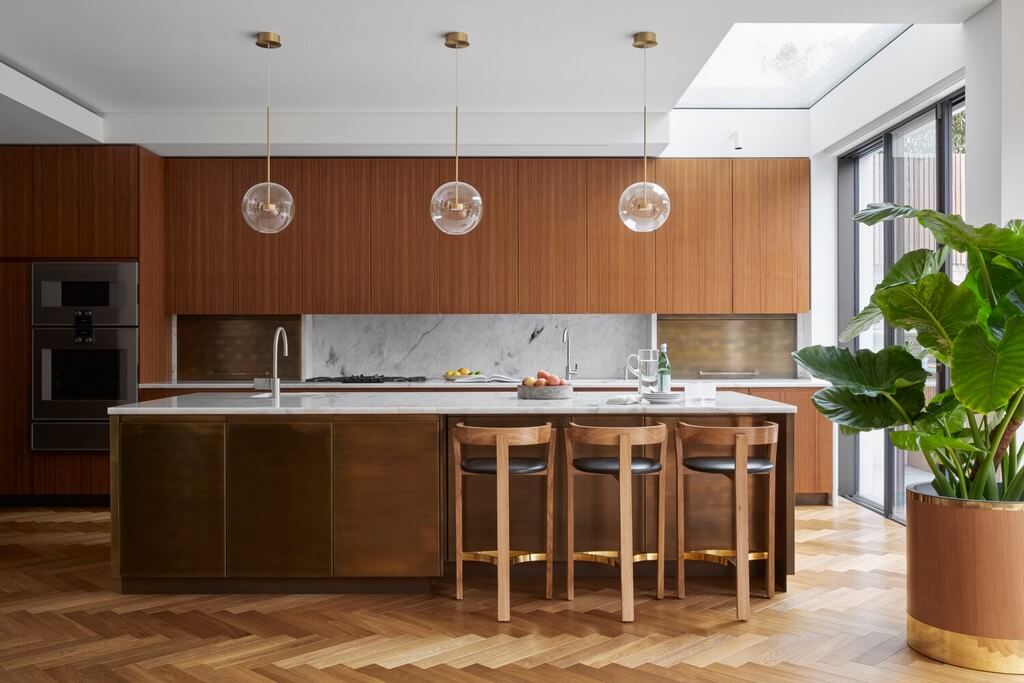 The master bedroom has a  palette of natural materials, which gives a sense of relaxation and calm.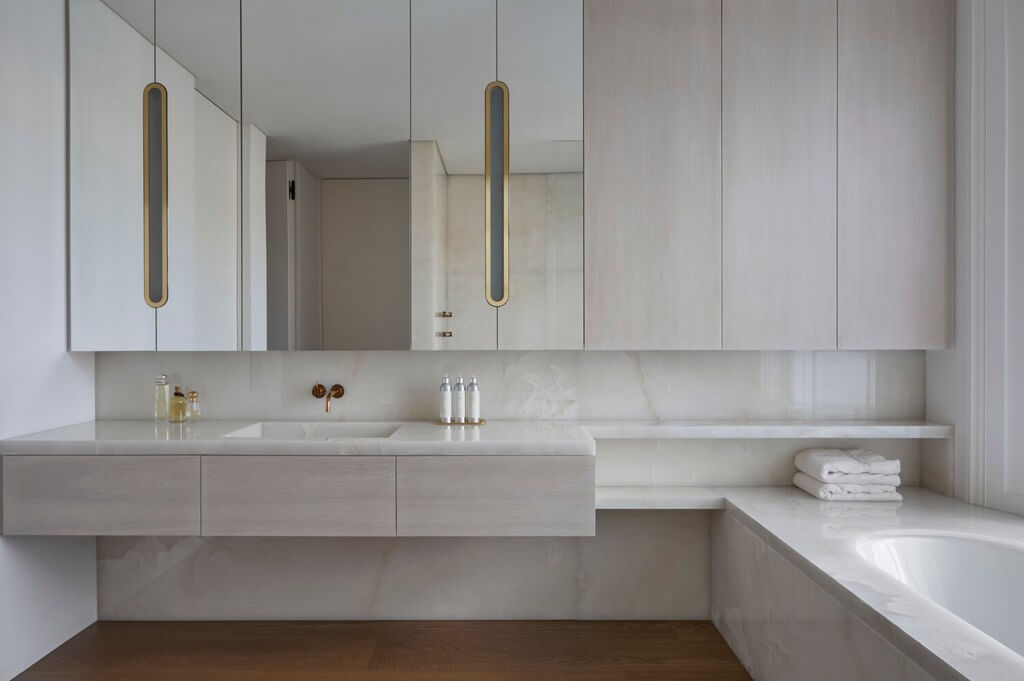 The upper floor houses most of the rooms, which receive direct light from the roof.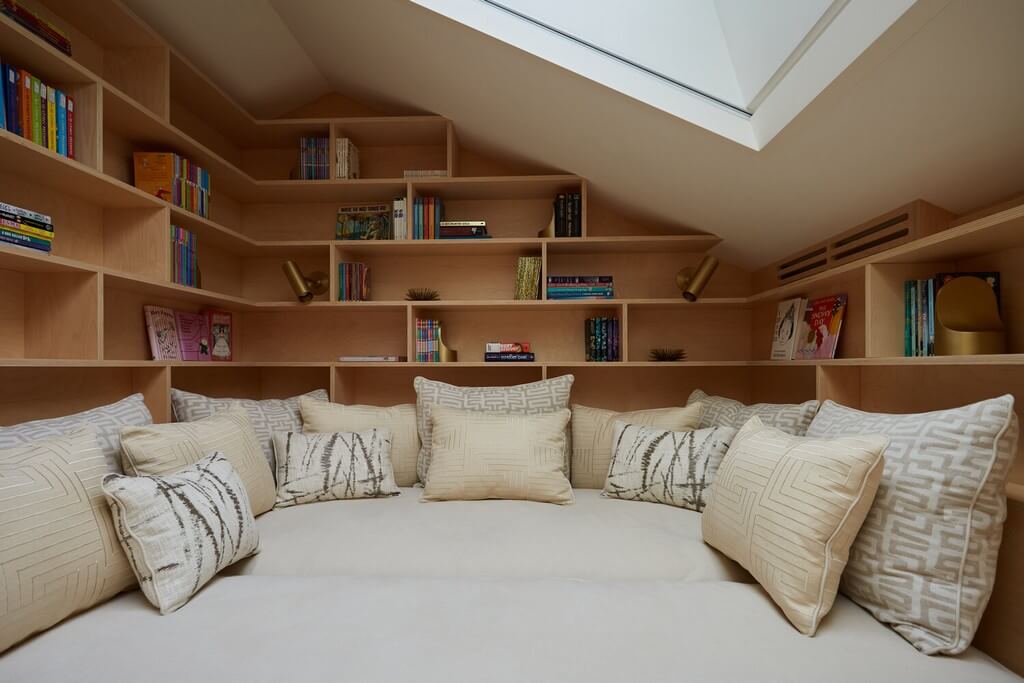 The basement has been divided into two floors to house a swimming pool, gym, cinema, spa, wine cellar, and treatment room.
We really hope you liked our article. Feel free to pin all the images to your favorite Pinterest board. Meanwhile, you can also visit our Pinterest boards to get more inspiration.
Get more ideas for your projects and find functional, stylish, and sizable lighting and furniture choices: