Living Room Ideas are always welcome to anyone who wants some inspiration. That same inspiration can come from different places, such as this.
Rabih Hage, West Kensigton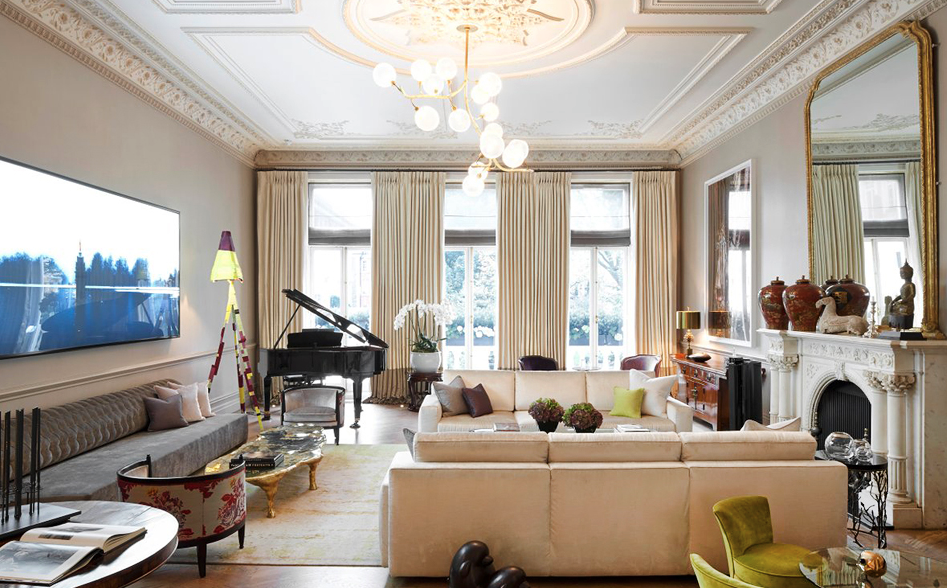 Today, the living room has become one of the most important places in our homes. It is a central point where we can read, we can talk, or just living.
Rabih Hage was looking for a "general mood of relaxed, timeless luxury". Within this classic living room, you can find unique pieces by contemporary artists. Such as the Haas Brothers with the brass Hex coffee table or Jeff Zimmerman's Vine chandelier.
M Interiors, San Antonio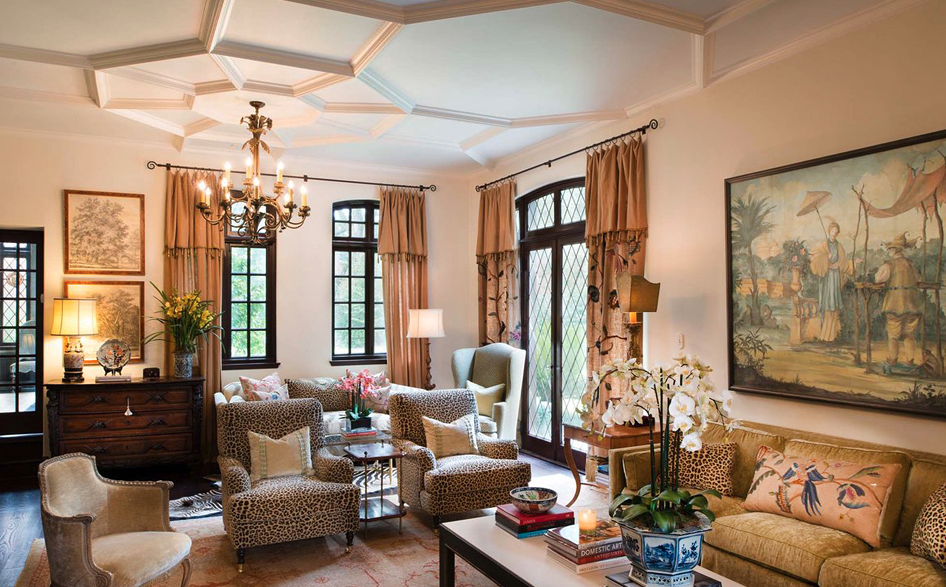 This living room is a special one because it is an early 20th century Tudor style San Antonio home. Melissa Morgan, the interior designer, wanted to keep the traditional style, but at the same time relaxed.
Fawn Gali Interiors, New York City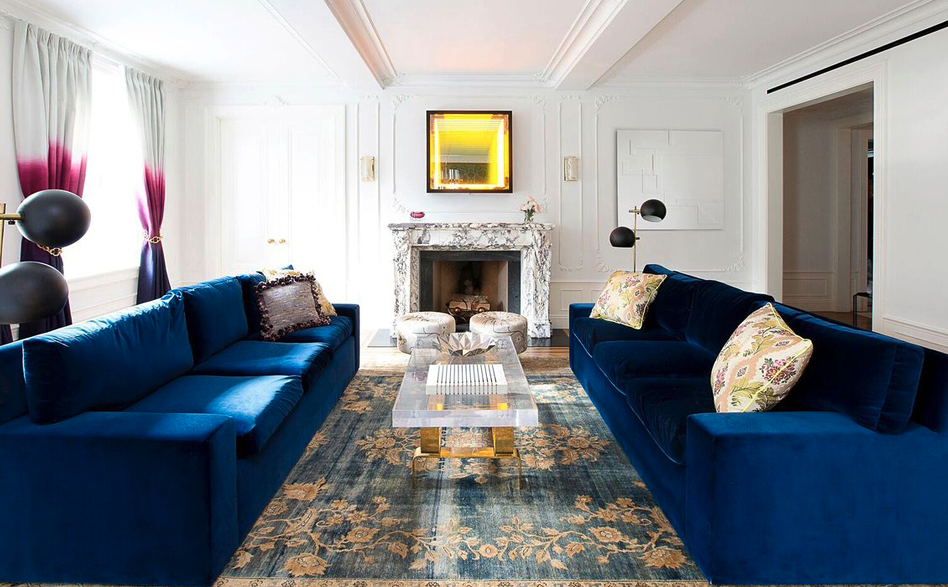 This is an example of a living room of a home on Manhattan's Square Park with some Paris inspiration. By the designer Fawn Galli, who wanted to embrace the mix of vintage and modern design. Two big blue velvet sofas, custom-designed by her firm, secure this place flanking a 1960's bronze and Lucite center table.
Hommés Design Inspiration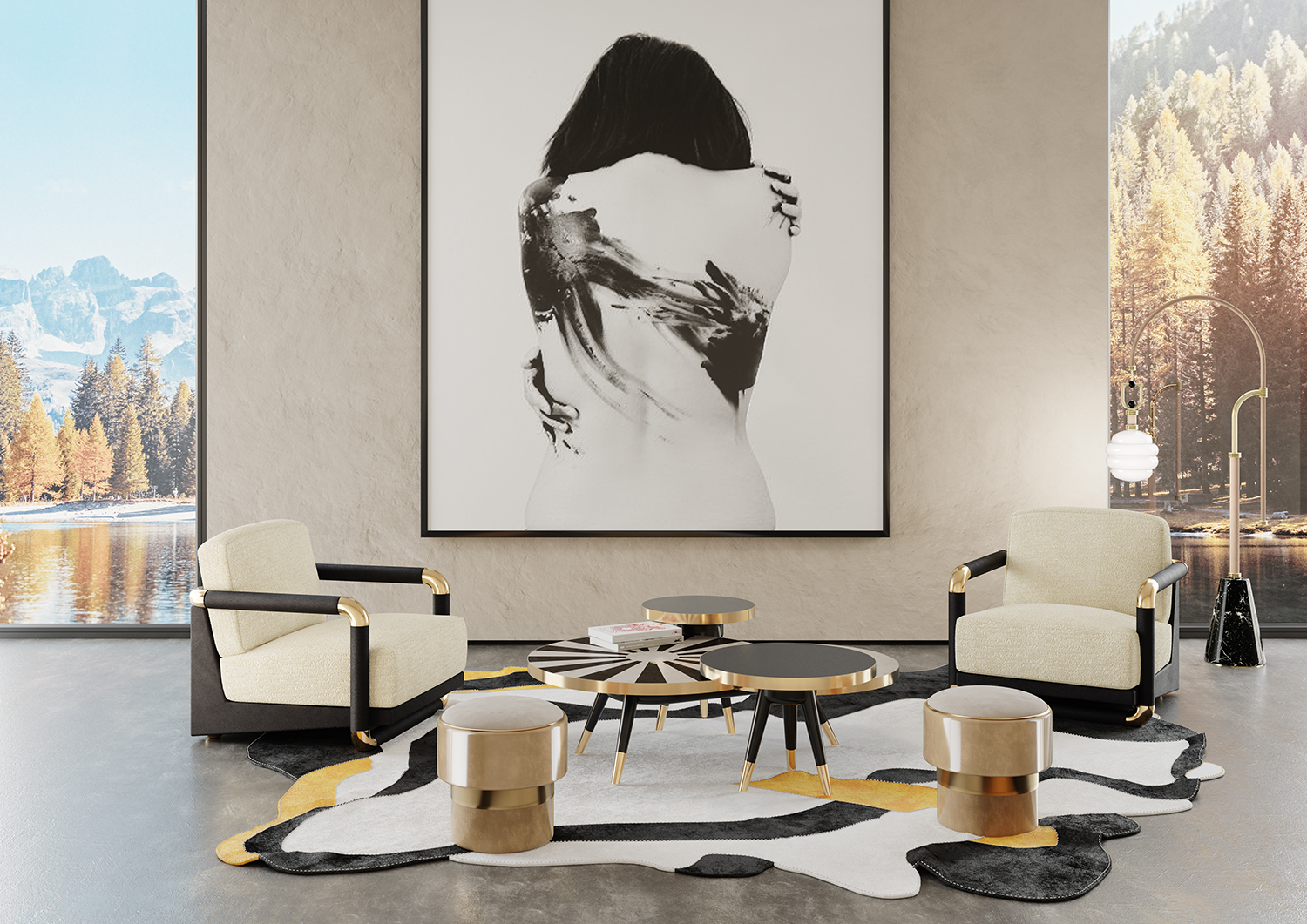 Simplicity, class, and elegance are the three main characteristics we can give to this living room design. An outstanding painting and an incredible view make out of this place, one of the best living room ideas. Side by side with all the great ideas, so far!
Angie Hranowski, North Charleston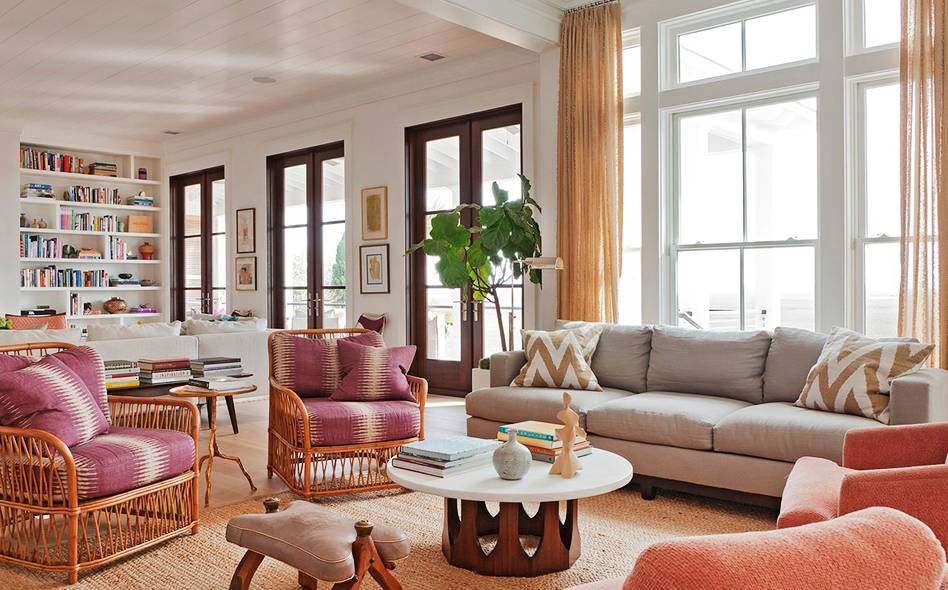 This is what Angie Hranowski's clients call their "keeping room". This is the central point where everyone comes to lounge, chat, and watch television. A simple space full of natural light can give a room relaxing and comfortable moments.
Timothy Godbold, East Hampton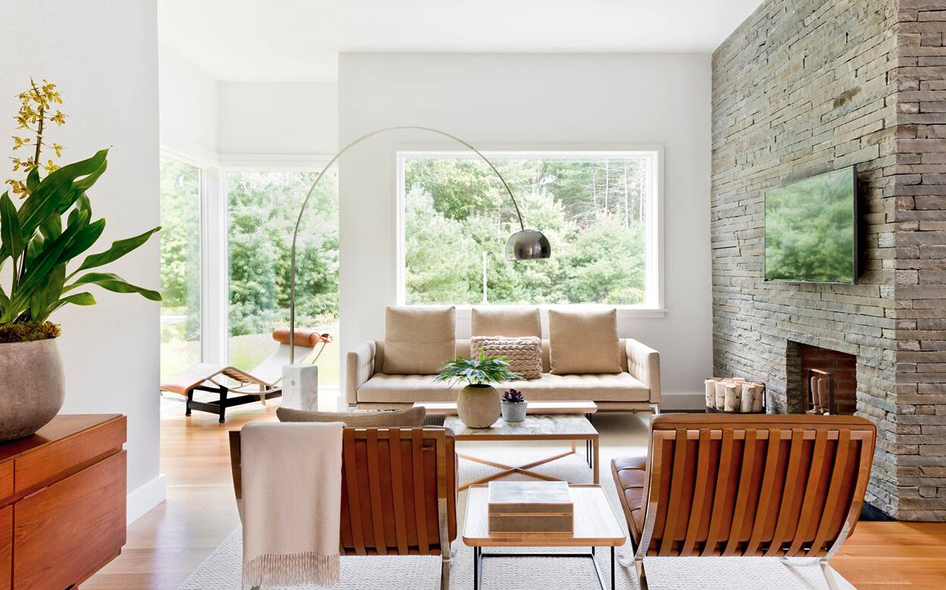 Take a closer look at this East Hampton, New York living room space, with expansive windows and comfortable sits. The owner of this place is a huge fan of 20th-century design, so he pointed the way to the classics. Such as a pair of Mies van der Rohe's Barcelona chairs, or even a Castiglioni floor lamp.
David Kleinberg Design Associates, Sands Point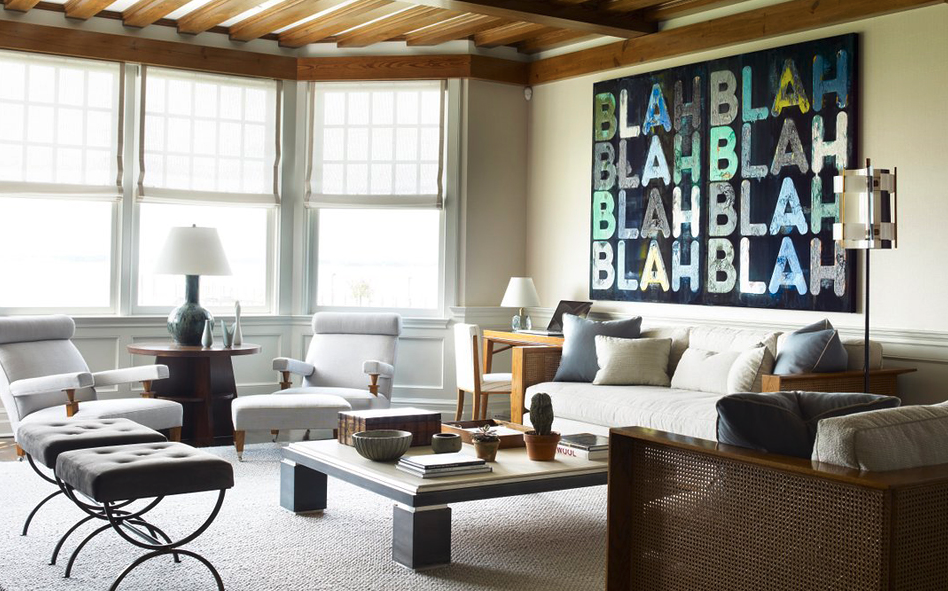 Long Island Sound is what we can find besides those windows. David Kleinberg says that the goal was to make the space both relaxed and modern. But always within a traditional background, for example, both chairs at the window to read the paper or just enjoy the view.
Julie Charbonneau Design, Toronto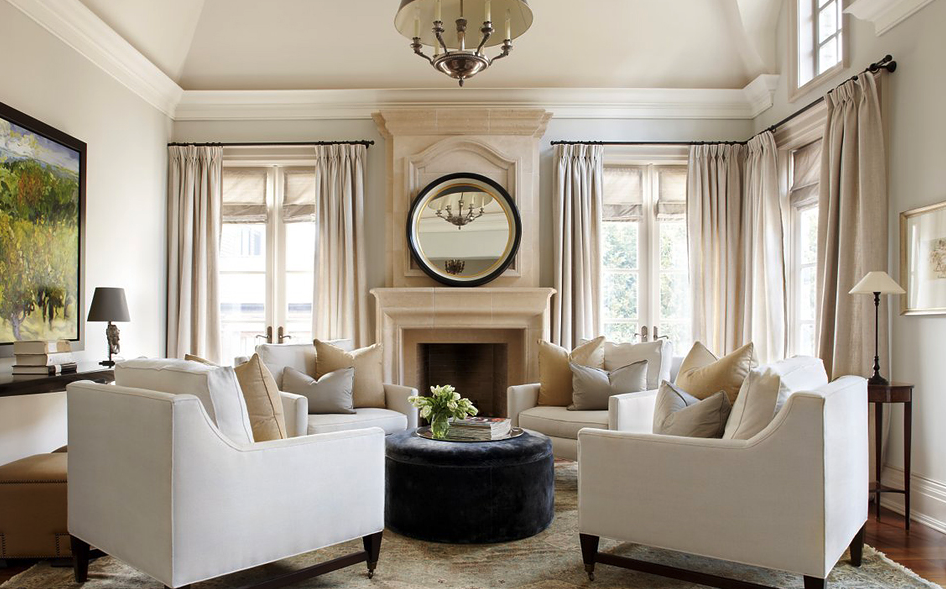 Here, you can find an asymmetrical and elegant custom-built residence in Toronto. According to the homeowners, they wanted a clean and classic design, but at the same time warm and inviting. And that is just what Julie Charbonneau has given them. Because the space was already cozy, she was quite careful not to over-furnish.
Hommés Design Inspiration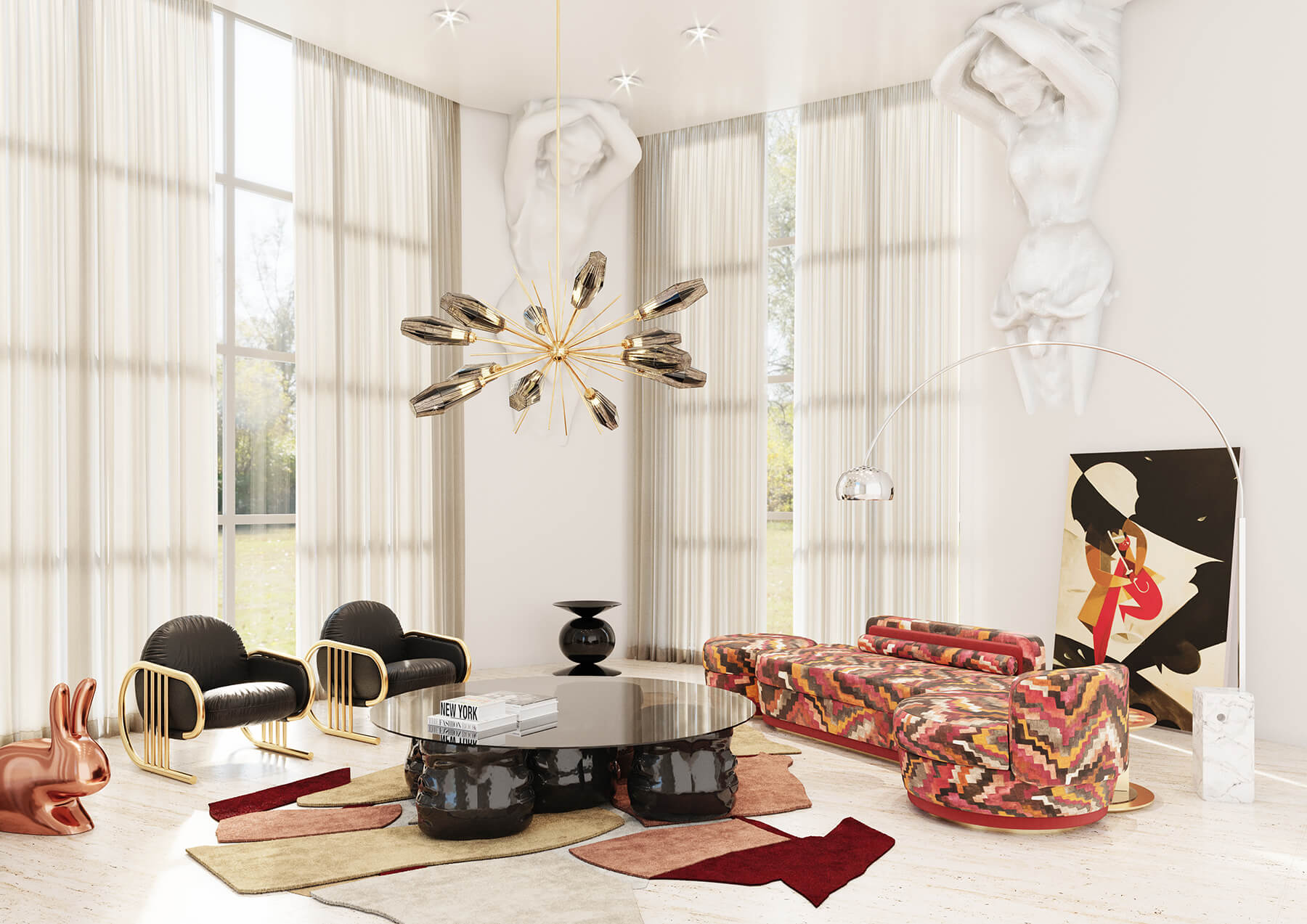 Art, design, class, modern, comfort, and we could continue giving more characteristics to this outstanding living room. Where space and time meet, where art and comfort take their place together.
Los Gordos center table appears to complete the living room. This center table set is a rock star piece of the HOMMÉS Studio Collection and a must-have for any living space.
DHD Architecture & Interior Design, New York City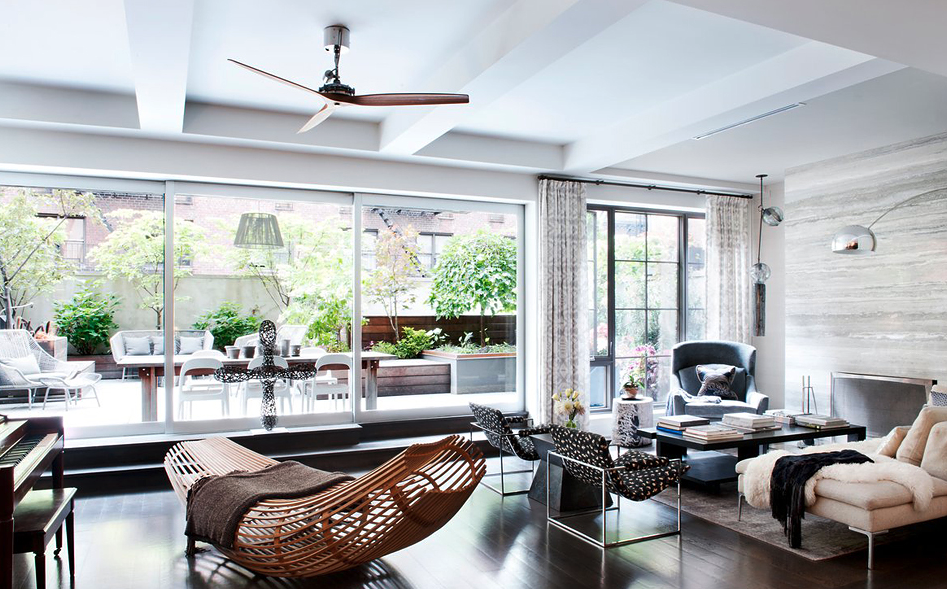 The Designer David Howell and his family are the owners of this dazzling living room space. It opens directly onto an 800-square-foot terrace with flowering trees. According to Howell, "which makes the loft feel endless and extends our living space eight months a year". In addition, the interior designer has chosen some local artisan art pieces to complete the living room, including a coffee table from BDDW and a pendant light from Lindsey Adelman.
Nicole Hollis, San Francisco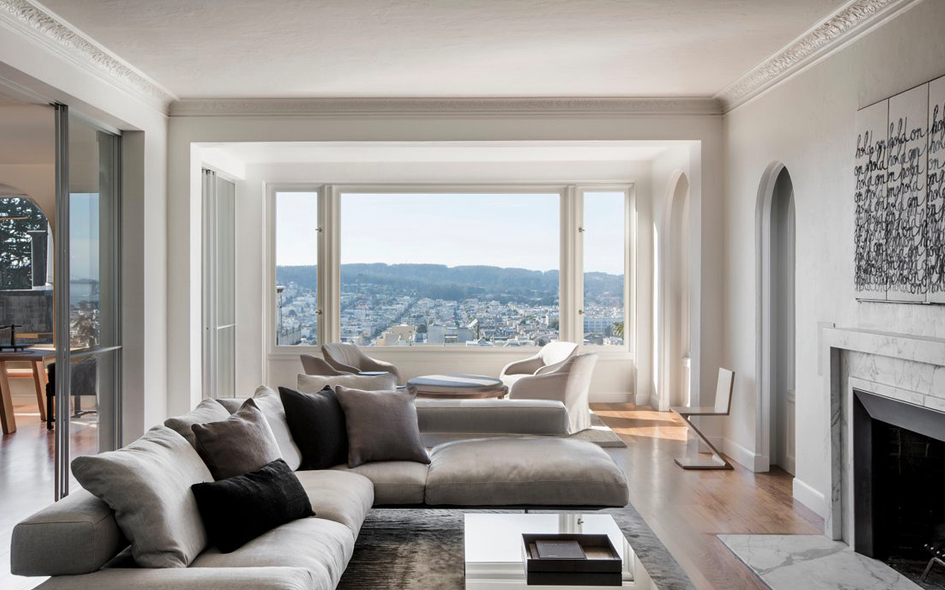 The incredible view of the bay and the glittering nighttime spectacle of the Golden Gate Bridge was the inspiration to the interior designer Nicole Hollis. For this living room design, she has chosen simples furniture forms, and a neutral palette to complete the set.
Matt Blacke, Inc, Laguna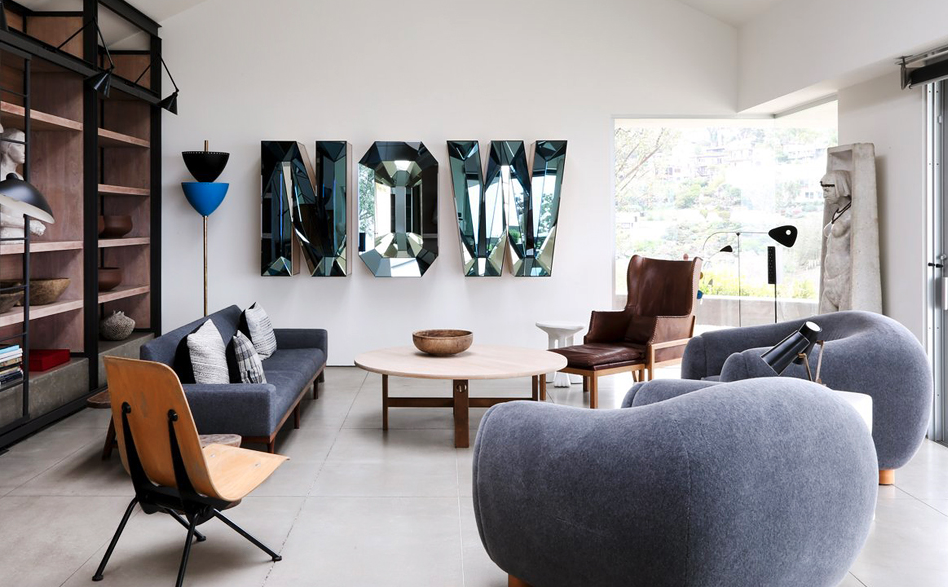 This is a unique living room, we can all agree on that! Matt Blacke has chosen some Danish classics, with a 1930's wingback chair and ottoman, from Mogens Koch. Besides that, the centerpiece of this living room design is a three-part NOW mirror by contemporary artist Doug Aitken.
Damon Liss, New York City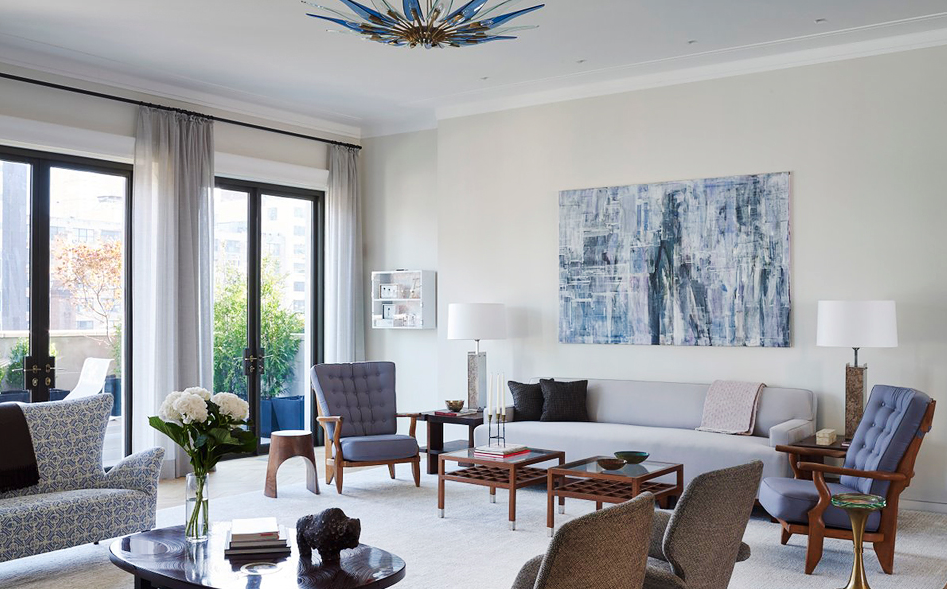 For chic design and furnishing, we can ask for Damon Liss. Here, you can find a space of comfort, aligned with a neutrals palette keep the ambiance calm and relaxed.
Hommés Design Inspiration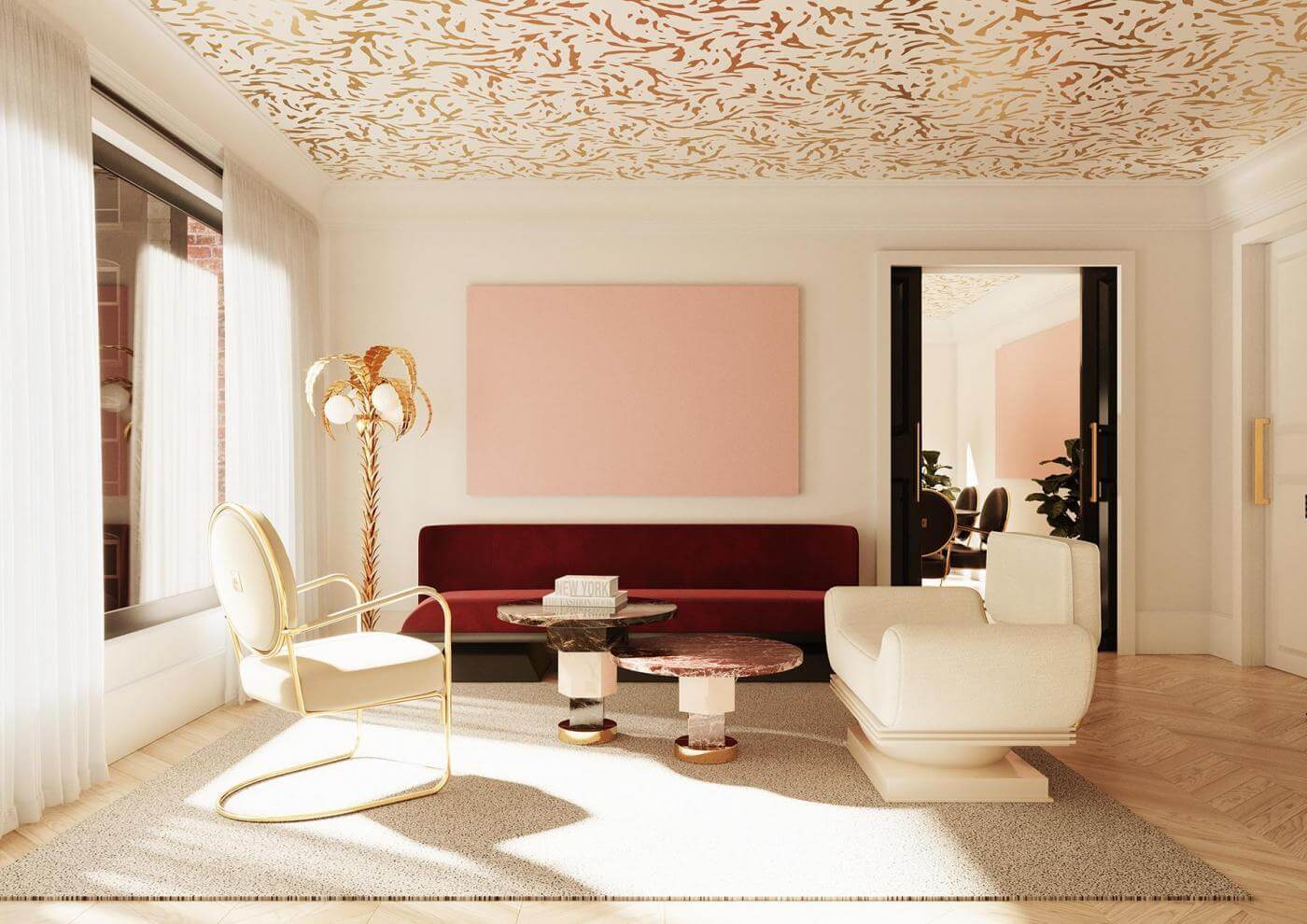 In order to conclude our article on Living Room Ideas, we want to present so soft and elegant living room from Hommés Studio Collection. Where, once again, neutral colors and comfortable seats make all the difference.