A monochromatic aesthetic is a great way to make a statement in any room.
We are used to think about matching similar colors and keeping diverse palettes in our space. However, monochromatic color schemes look intentional and eye-catching. And this style doesn't have to feel overly match-y.
Just find a color you like and use it as a base for the room. Painting a room all in one color is a big interior trend in 2020, according to Elle Decor.
Read all about it: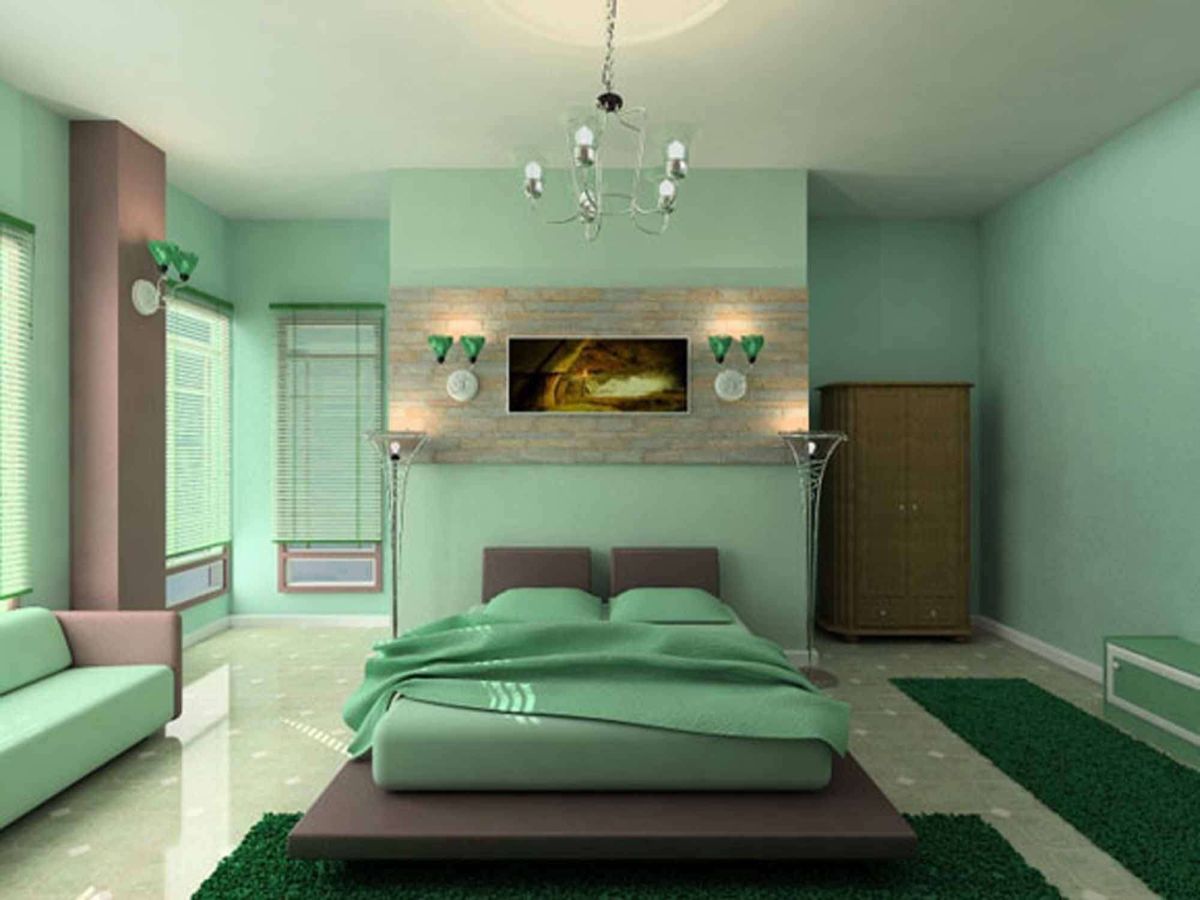 1. Use monochromatic schemes to play with space
Painting your room ceiling a different color than the walls draws attention to where the point where they meet. This makes you more aware of the ceiling height (or the lack of it).
If you want a room to appear larger, a single color on both the ceiling and the walls will eliminate this line. However, color choice plays an important role here. It determines whether a monochromatic scheme is appealing or overwhelming.
If you use medium to dark shades on the walls and ceilings of a large room, it will make the room feel cozier, while a light shade might feel too spacious or cold. In the case of a small living room, a light color on the walls and ceiling feels larger, but a dark color can make it feel smothering.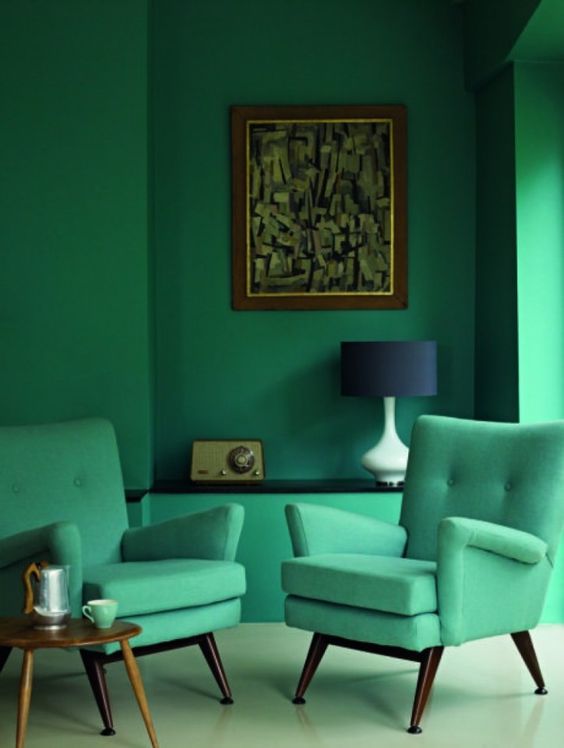 2. Bet on accent colors
If you paint your space all in one color, there must be a variation elsewhere in the room to create depth and dimension.
Adding contrasting colors in your furnishings, window treatments, flooring and accessories is a way to do this.
Let's say you choose purple for your walls and ceilings. Then you could choose the complementary colors within the yellow family, to accent the walls and ceiling. This way you'd be drawing the eye to your furnishings rather than the paint color.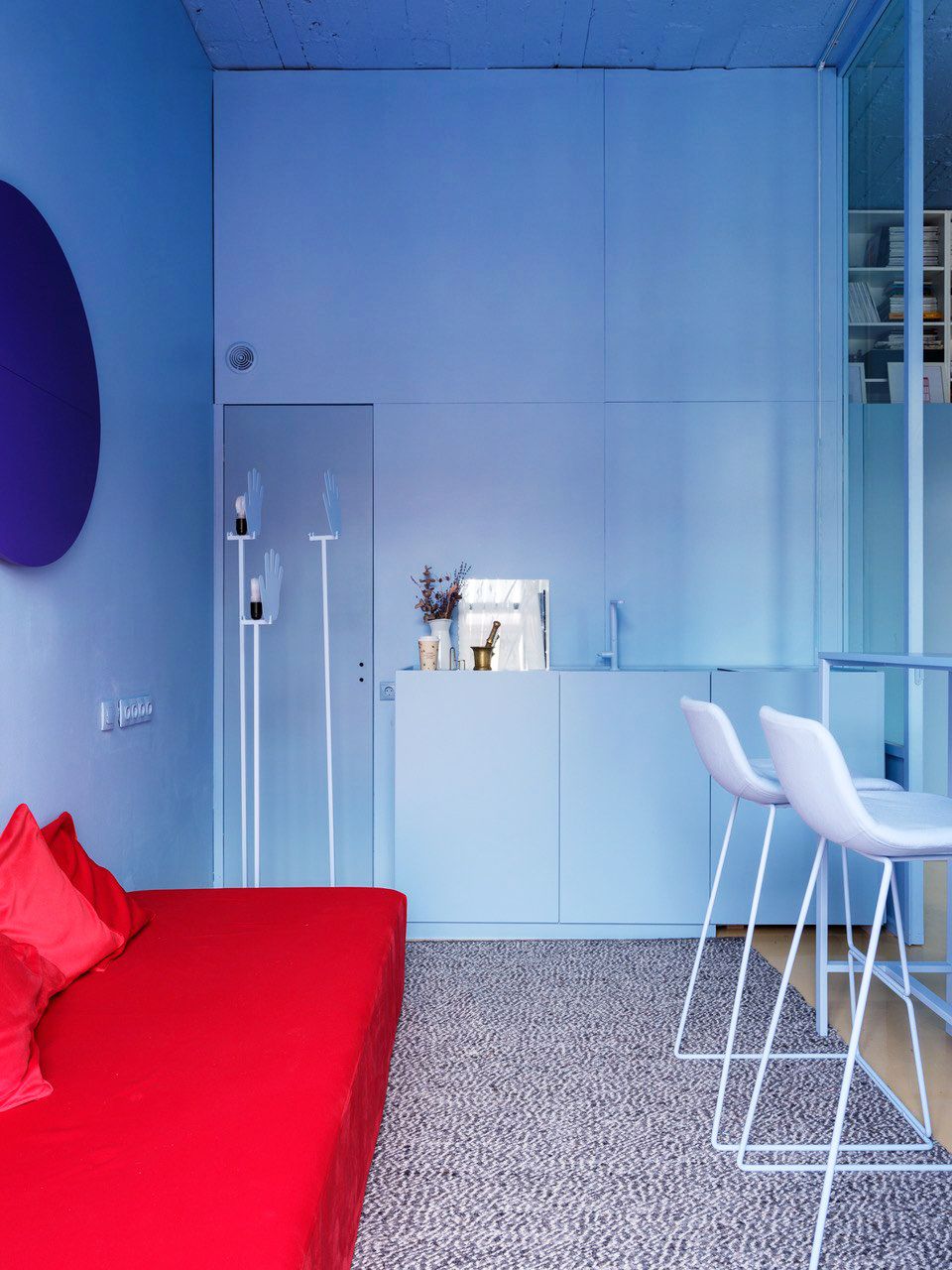 3. Use patterns strategically
With the strategic use of patterns, a space that has ceilings and walls painted in the same color will never feel monotonous. You can add interest by bringing the wall and ceiling color into the furnishings, draperies and floor coverings.
Just make sure that the several patterns you may use are subtle. Too many overpowering or large patterns can feel overwhelming. By using simple floral patterns on the sofa pillows or striped curtains in a different shade than the walls, you'll be adding a little pop of interest.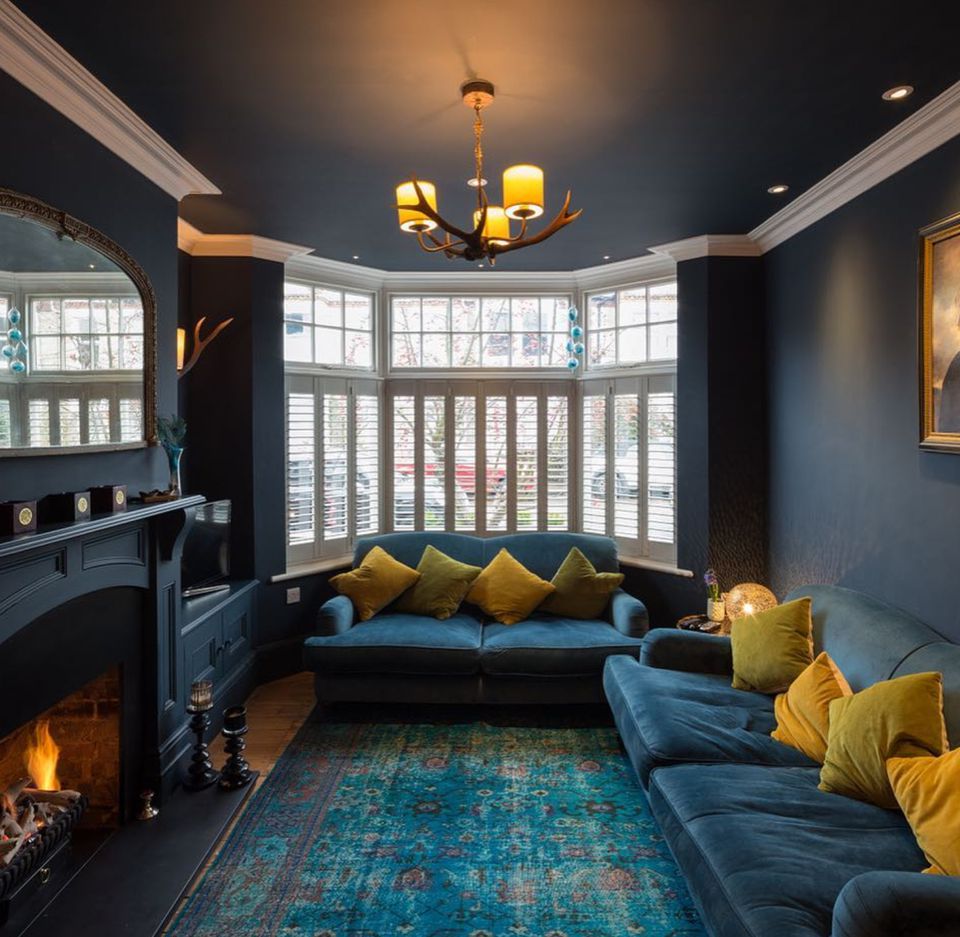 4. Add variations of textures
There are a variety of options to add texture to a space when choosing furnishings, window coverings, flooring and accessories. You may choose flat textures in upholstery and window treatments and contrast them with smooth, shiny surfaces in tables and flooring.
It can be difficult to create an intimate and cozy space in large rooms. If you want to warm it up and bring everything closer, consider using a single color for walls and ceilings. Variations of texture will help keeping it from feeling too close.
Visually separate the ceiling from the walls using the paint sheen. For example, walls painted in a satin or semigloss finish and ceiling painted with a flat finish definitely create a difference in texture. This can set the difference between a cozy space and one that feels overwhelming.
We really hope you liked our article. Feel free to pin all the images to your favorite Pinterest board or to print it and use it on your projects' mood boards.
You can also visit our Pinterest boards in order to get more inspirations.
Get more ideas for your projects and find functional, stylish and sizable lighting and furniture choices: