A quintessential London apartment in Regent Park naturally filled with light. This was the perfect scenario for Olga Ashby Interiors to design a contemporary interior with voluptuous shapes and lavish materials and finishes.
As the owner of the apartment, a famous food blogger from China, the interior design projects stands out for its fast conceptualization and execution. Working on a delivering a time-sensitive project while the Covid pandemic still affects businesses and borders is tricky. Nevertheless, Olga Ashby was able to source vintage and custom-made objects and to materialize the client's vision.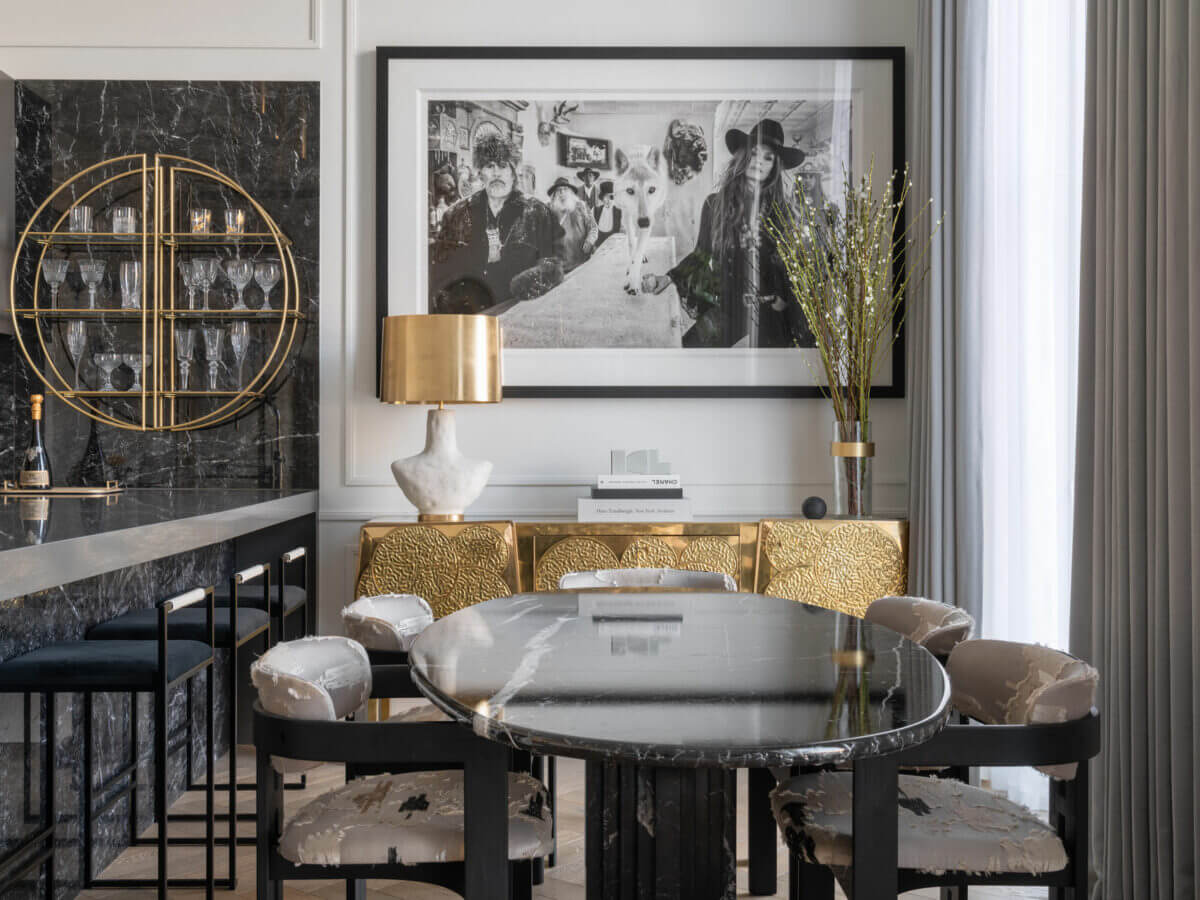 HISTORIC APARTMENT IN REGENT PARK
The gorgeous apartment in Regent Park is a renovated mansion. The apartment was sold with an elegant finish – white walls, high ceilings and tall French windows. These features keep the original 1820's grand proportions and elegance. The high ceilings – almost 13 feet high – and the tall French windows permit natural light to invade every room of the house. As a result, Olga Ashby makes use of voluptuous furniture pieces both vintage and contemporary, and lavish tactile textures.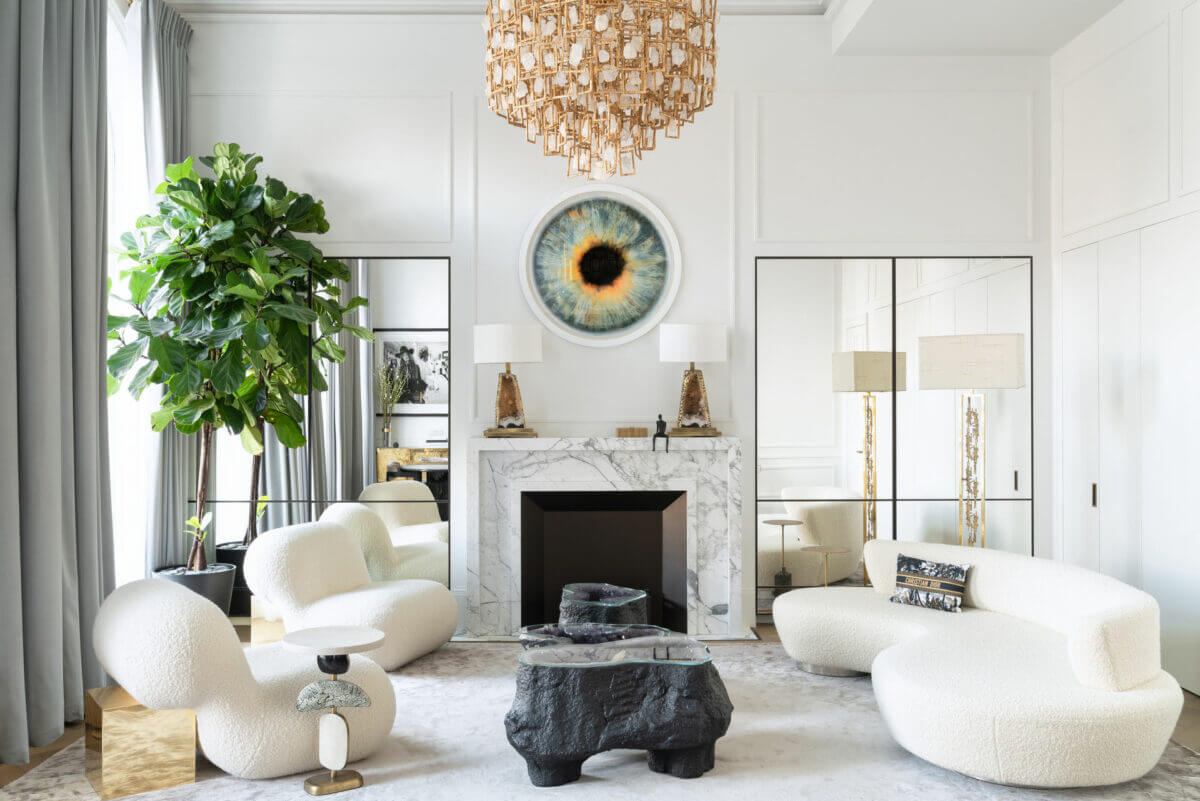 The living room of this apartment in Regent Park has a neutral color palette. The nude hues are highlighted by golden details. A round sofa and voluptuous vintage Achilles Armchairs by Pool Studio surround a brutalist coffee table. This is complemented with modern side tables with brass and stone elements.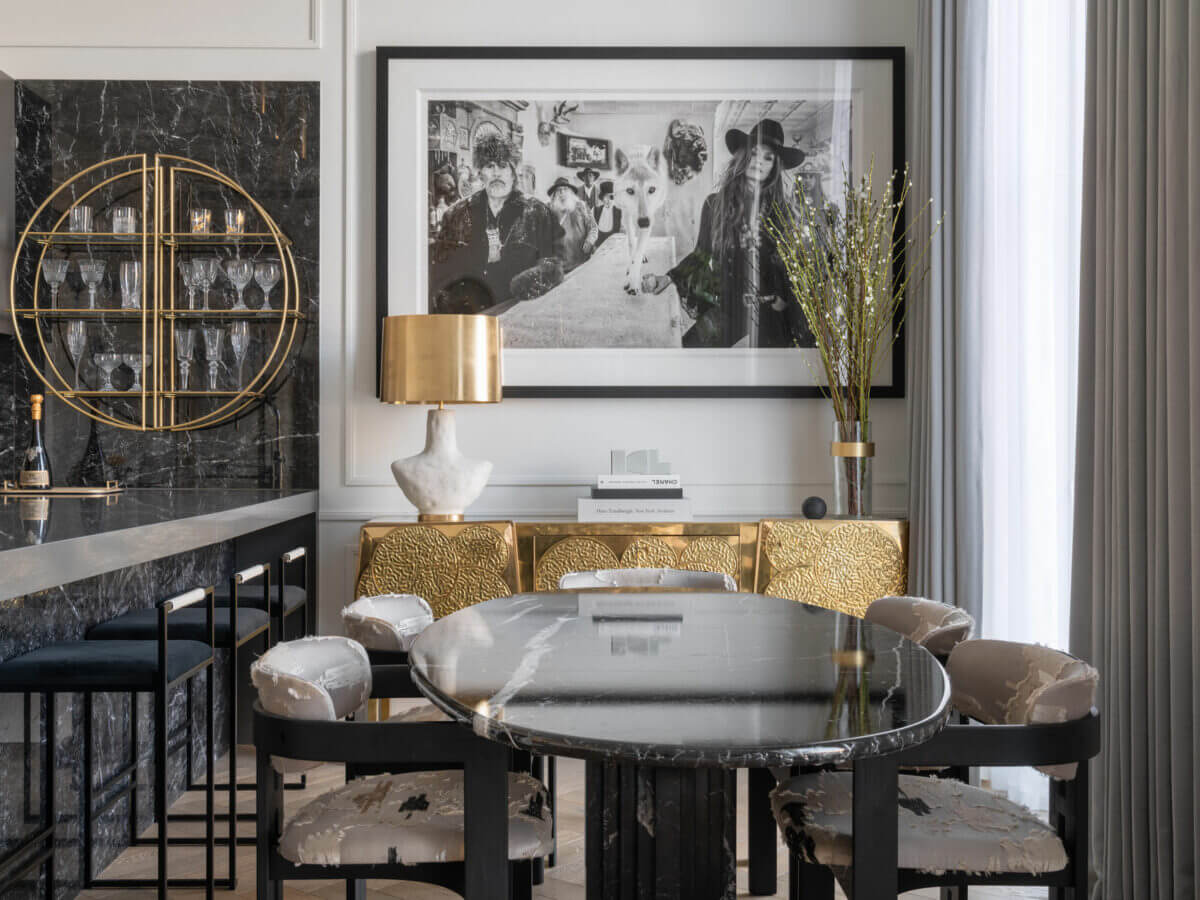 Even though the three bedrooms of the apartment have smaller proportions, they still have plenty of natural light. In this manner, Olga Ashby creates intimate and cozy bedrooms.
With a monochromatic color palette, Olga Ashby bets on a mixture of fabrics to create depth and texture. The master bedroom of this apartment in Regent Park in London is invaded by natural light, and it has a floor-to-ceiling upholstered headboard.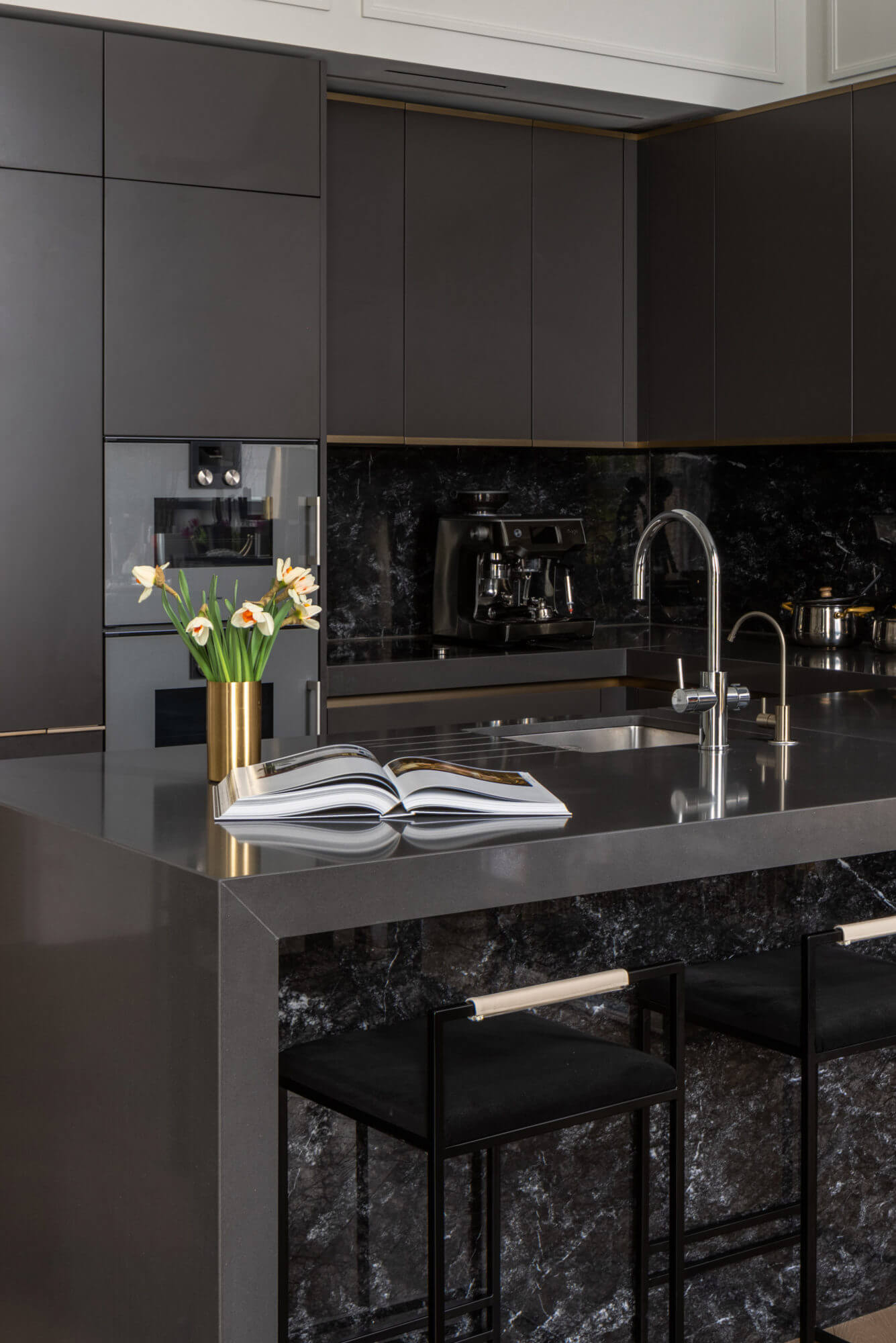 The kitchen is all-black, something only possible in a house with a lot of light. The black marble and matches the dark grey cabinetry. These polished and sleek textures reflect a beautiful and elegant glow. Polished brass elements pop in front of our eyes, contrasting with the negative color palette. This is a luxury kitchen with refined details.

Discover similar high-end residential projects to this apartment in Regent Park on TOP RESIDENTIAL PROJECTS moodboard on Hommés Studio Pinterest.
SOURCE AD Middle East