There is an interior design studio based in Singapore, whose mission goes far beyond aesthetics.
Their team creates environments that make people feel good and live well. They utilize the transformative power of design to
improve the lives and well-being of their clients.
Its name is Design Intervention and today we share with you their amazing work.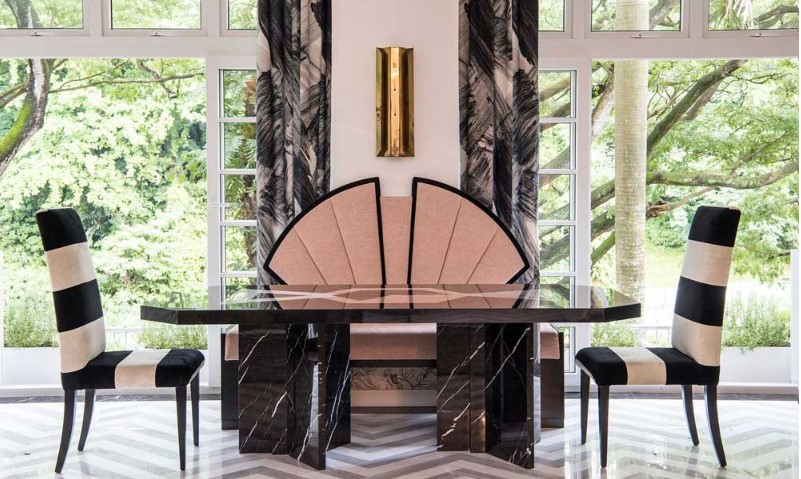 The team first studies their client's needs, aspirations, and idiosyncrasies aiming to calm, soothe, or inspire, depending on their individual needs.
Their approach is as much psychological as it is creative, which is reflected in their projects. Each one is totally bespoke and always meticulous.

Design Intervention was established in 2004 and is helmed by partners Nikki Hunt and Andrea Savage.
Over the past several years they have garnered a multitude of awards and accolades, at the national, regional, and global levels, across the full spectrum of the design field including public sector, retail, leisure, architecture, office, product, and residential design. However, they consider their greatest achievement to be the creation of environments that put a smile on the faces of our clients.
Design Intervention believes that the design of the interiors will influence our health, our happiness – our general wellbeing.
At the award-winning studio, they believe that design, like nutrition and fitness, is an essential tool for better living.
As such, they utilize the transformative power of design to conjure atmosphere, to affect mood, influence behavior, and improve health.
Figuring out the precise formula that works best for each client is the starting point of the work process of Design Intervention. As stated on their website, it's their mission to celebrate the personalities of their clients and reveal their passions and aspirations.
They tell their story, and, as such their portfolio is as varied as the clients they serve. Some are grand, others serene, some bright and others neutral but there is always meticulous attention to details which ensures, that each client gets the home of their dreams.
These 2 stunning projects showcase the different styles applied by Design Intervention to reflect their clients' identities.
Follow the inspirational, creative work of Design Intervention
"Creating happy homes" is their motto.
Check out the studio's website and Design Intervention's Instagram account where they share their stunning projects, and sources of inspiration.
We really hope you liked our article. Feel free to pin all the images to your favorite Pinterest board or to print it and use it on your projects' mood boards. You can also visit our Pinterest boards in order to get more inspirations.
Get more ideas for your projects and find functional, stylish and sizable lighting and furniture choices: