Picasso is shape, colors, and boldness in art form. Find out more about the Art Genius who inspired HOMMÉS Studio's new furniture collection in marquetry pattern.
Great names deserve great tributes. From the begging of the career to in-depth studies of art, learn more about Picasso, the artist behind some of the new pieces in the Art Genius Marquetry Collection.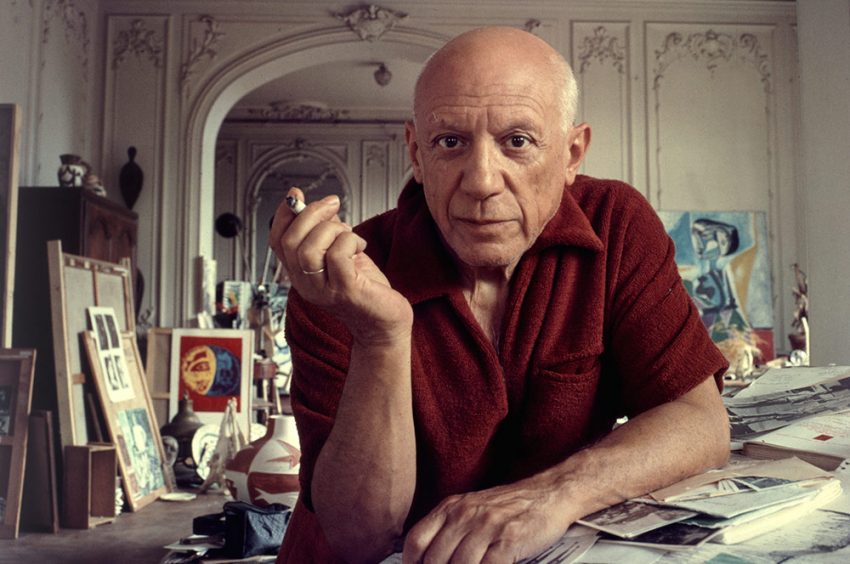 It is impossible to describe the art of the 20th century without mentioning Picasso, one of the greatest exponents of Modern Art. Born "Pablo Diego José Francisco de Paulo Juan Nepomuceno Maria de Los Remedios Críspin Crispiano Santíssima Trinidad Ruiz Y Picasso" in Malaga, Spain, this name would forever be remembered as one of the greatest references of the Cubist movement.
Each phase of his paintings was intimately connected to his state of mind, showing himself to be true to his emotions. In this article, find out more about the life, work, and style of this remarkable artist, who is part of the soul of HOMMÉS Studio's new collection of marquetry pattern pieces.
Picasso: Life As Art
Painter, sculptor, and designer, Picasso's work has influenced and transformed generations. His talent for the arts was acquired at an early age, since his father, besides being a painter, also used to teach.
By the age of 13, he had already developed his drawing skills, and at 15 he painted his first painting entitled "The First Communion". He was still a young teenager when his family moved to Barcelona, where he had the opportunity to enter the city's School of Fine Arts. Years later and inspired by the radical movements that were breaking out at the time, Picasso decisively disrupted classical artistic methods – Renaissance and Baroque – and began what would become a lifelong process of experimentation and innovation.
It was in Paris that the artist began, in fact, to make new connections. Living in the center of Modern Art and capital of the European avant-garde, Picasso began to learn about other styles and became famous for what he produced. Throughout his career as a painter, some periods stand out, the main ones being:
The Blue Age
Picasso's first phase highlighted by historians takes place at the turn of the 20th century when the artist moved to Paris where he opened his first studio. With grief over the passing of his close friend, Carlos Casagemas, the artist portrayed scenes of desolation, loneliness, and anxiety, using mainly blue and green colors. His most famous works from the Blue Period include "Blue Nude (1902)" and "The Old Guitarist (1903)".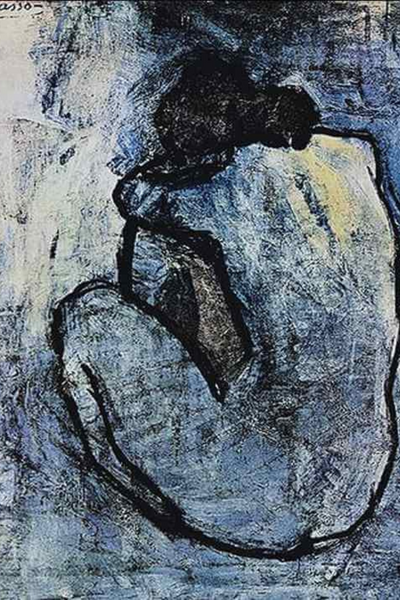 The Pink Age
Seduced by Cézanne's works and after having significantly overcome the depression that affected him, the change in his state of mind was already perceptible in his art, with the introduction of more vibrant colors, such as beige, pink, and red. Picasso's Rose Period (1904 – 1907) was marked mainly by circus themes and the lightness of brushstrokes. "Acrobat and Young Harlequin (1905)" and "Boy with a Pipe (1905)" are two examples. At this stage also, the artisan begins to devote himself to sculptures and etchings.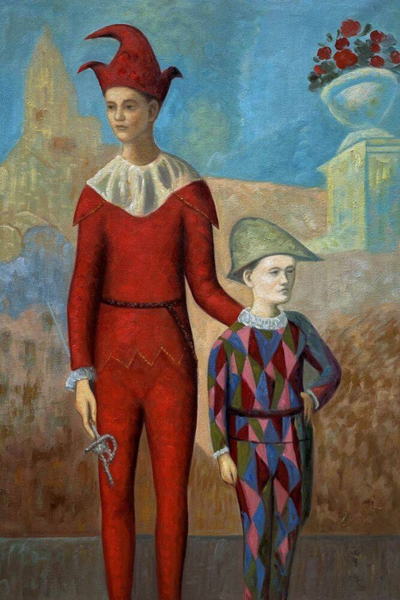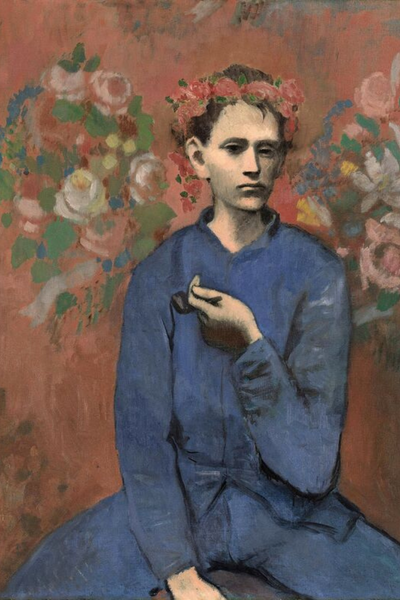 The African Influence, Cubism and Surrealism
Between the years 1907 and 1909 African aesthetics became a powerful influence among European artists. It is in "Les Demoiselles d'Avignon" a painting that portrays five naked women with figures composed of different planes and faces inspired by Iberian sculpture and African masks that the Cubist movement emerged. When the painting first appeared, it was as if the "art world had collapsed".
With new techniques applied to painting and a break once and for all with classical French influences, alongside Georges Braque Picasso increasingly explores geometric elements and collages. At once destructive and creative, Picasso's work had the power to challenge viewers with compositions from multiple points of view, aiming to create different effects and sensations for those who observe them. "Learn the rules like a pro, so you can break them like an artist", as he used to say.
It was during World War II that the artist painted, in protest, the horrors of war in the Basque city of Guernica (1937). The painting marks the beginning of the artistic movement Surrealism, which values the representation of the impulses of the subconscious.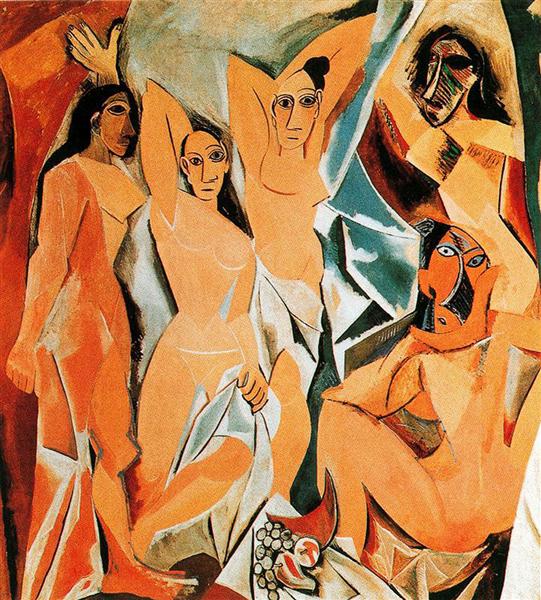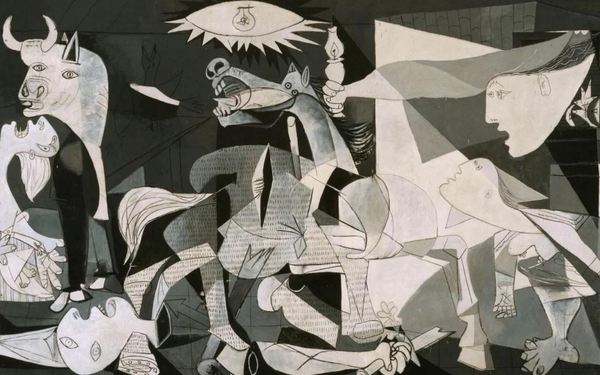 How To Combine Picasso Marquetry Pattern in Home Decor
As experts on the topic, we have brought you some inspirations of ambiances where more than functional, your furniture in Picasso pattern will be a true piece of art. Check it out:
IN THE LIVING AREA, AS A CENTERPIECE
Since the items are tables, try using them in the living room as "key pieces" in Modern decor style, like catch-eye furniture. For a relaxed atmosphere, a Picasso Prisma Side Table alongside the Picasso Center Table will make any guest start a conversation. If the goal is to create striking interiors, then choose to combine its pieces with an upholstered set in more neutral tones to make the piece stand out. To complete the decor like a true professional, a beautiful rug will make everything lighter and more comfortable.
The Melbourne project "Fenwick House" by Australian interior designer Simone Haag, for example, featured a version of the iconic piece, adding Picasso's textures and bold geometric patterns to the composition of one of the rooms.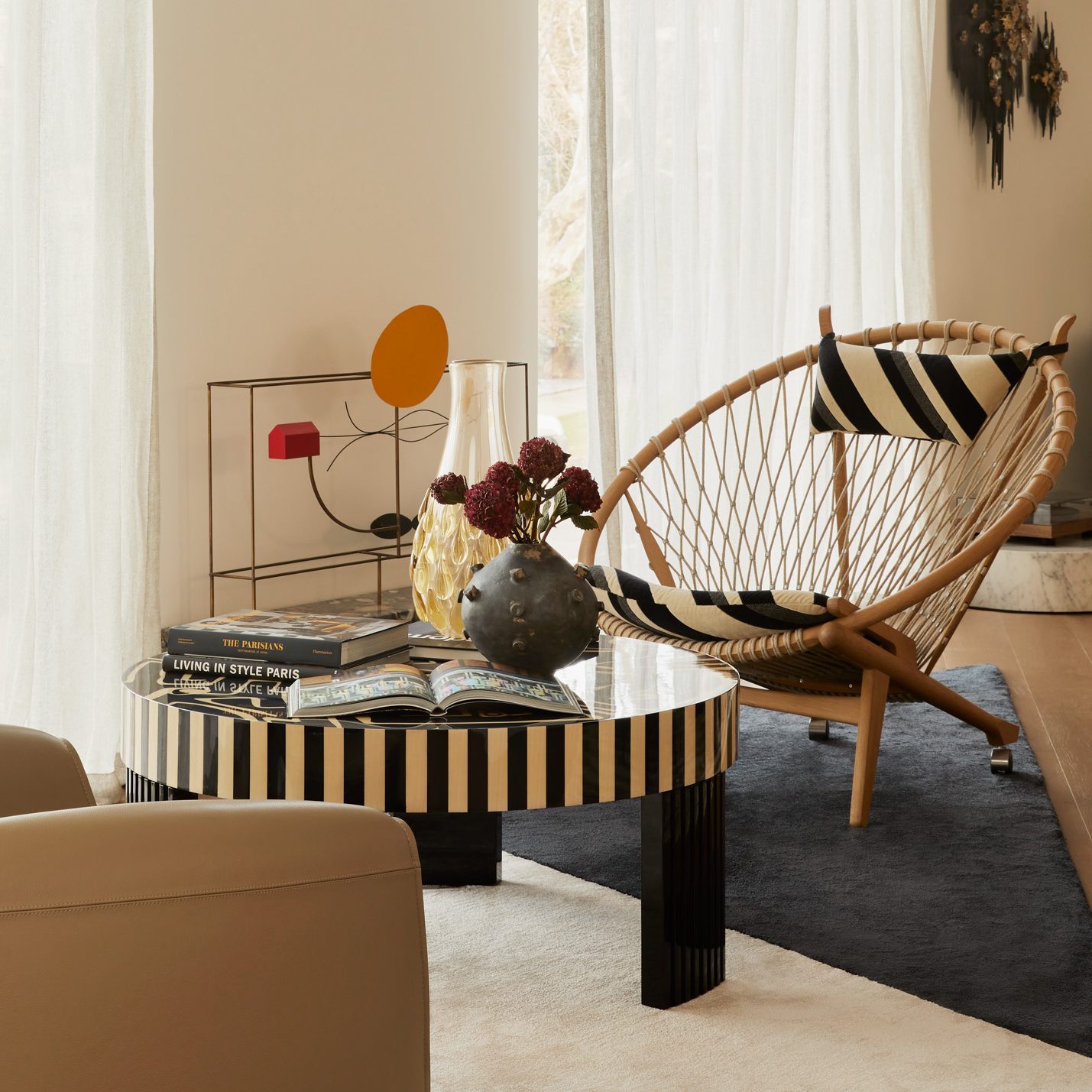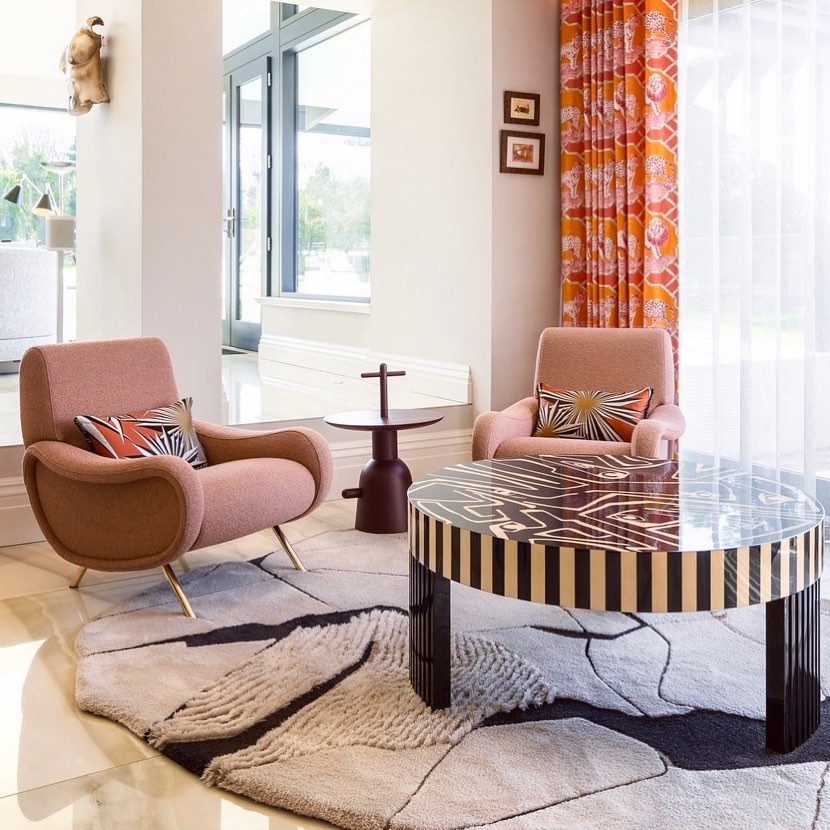 IN THE BEDROOM, AS A SUPPORT PIECE
Can you imagine waking up and going to sleep every day surrounded by the artistic inspiration of a genius of art? The selection of Picasso marquetry patterns also includes bedside and side tables to turn your personal sleeping space into a true oasis. Whether as a piece of furniture to support a bed headboard or to create a chill atmosphere, using a table inspired by the artist will certainly be the finishing touch to a Mid-Century or Modern Style.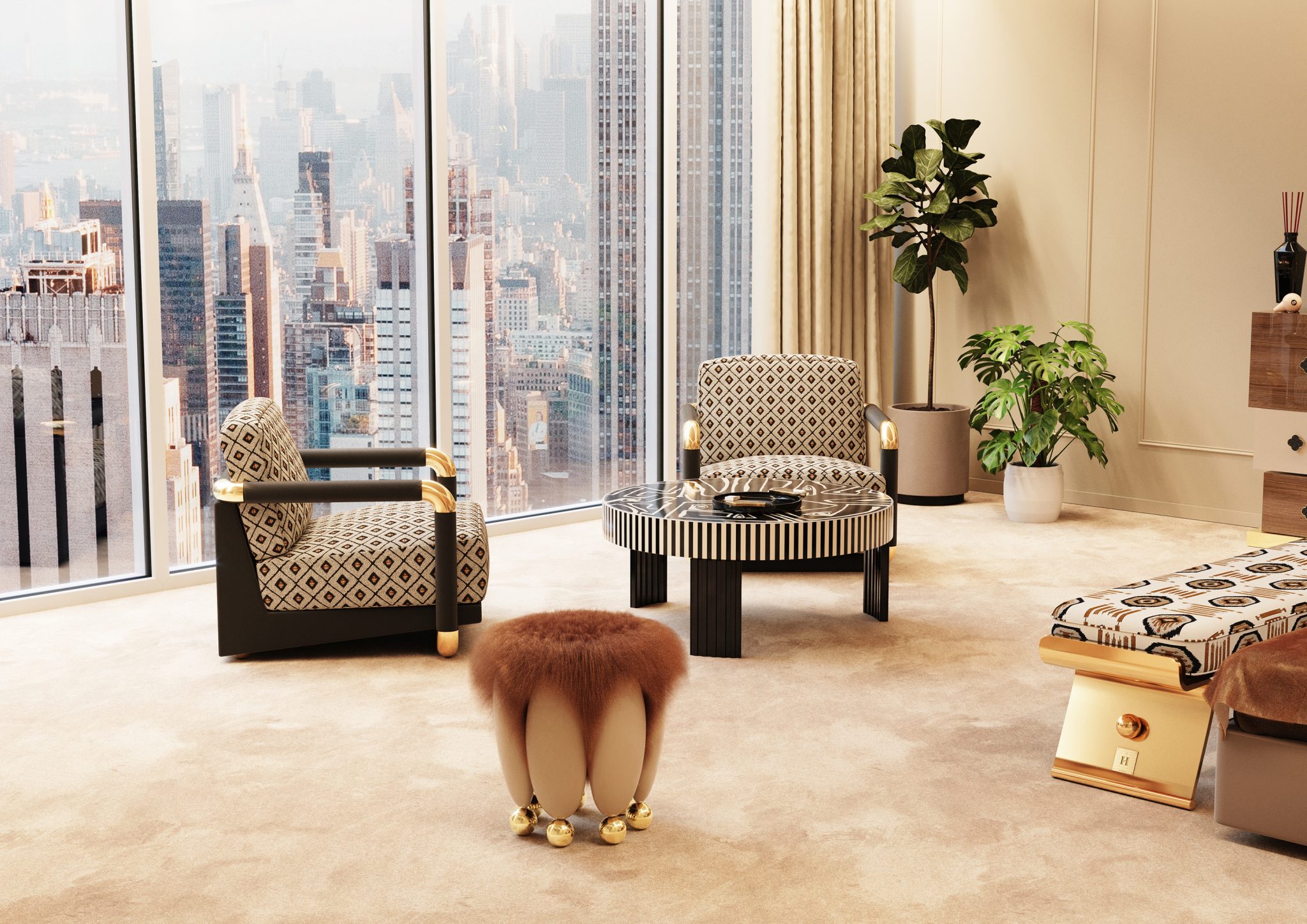 Picasso Marquetry Pattern Collection
The Art Genius Collection is about art inspiring life, bold patterns, striking shapes, reviving aesthetics, and the pure expression of Artistic movements. With this in mind, nothing fairer than to pay a unique tribute to one of the most famous names who disrupted and innovated the art scene in the 20th century: Pablo Picasso.
Dating back to the 16th century, marquetry is a traditional woodworking technique that creates beautiful patterns and designs using thin veneers or layers of wood. Marquetry pattern creates unique compositions and luxury furniture.
The collection of tables inspired by the artist features a marquetry pattern work with an identity that celebrates the era of Cubism and Surrealism. Fall in love with coffee tables, side tables, and bedside tables with unique shapes and marquetry patterns. More than tables, These beautifully crafted pieces with unique details are art for life!
The new furniture collection connects past and present in timeless, pure and irresistible pieces. Get to know all the Pablo Picasso-inspired pieces in HOMMÉS Studio's Art Genius Collection. Delight in modern marquetry furniture for contemporary interiors.