'Hollywood Home' is Kris Turnbull Studio's latest interior design project, an English interior design style with luxurious finishes, and Equestrian details.
Soft tones, walls enveloped in fabric wallpaper, golden details, and sumptuous textiles. Hollywood home is Kris Turnbull Studio's latest interior design project in Hollywood, the beautiful coastal town of Belfast's metropolitan area. The project was introduced on the 3rd episode of BBC One's Beautiful Interiors Northern Ireland, a TV show for design lovers which follows the journey of Northern Ireland's best interior designers creating fabulous projects, from five-star luxury projects to spaces to suit all budgets.
KRIS TURNBULL STUDIOS
Kris Turnbull's stylish interior design projects reflect the studio's extensive experience in creating luxurious interiors for national and international private clients, residential developers, and boutique hoteliers.
Asking the right questions and collaborating closely with their clients, Kris Turnbull Studios designs successful solutions that surpass client expectations.
A holistic design approach creates a wow factor by making it possible to bring to life the hopes, dreams & desires of clients for their homes. Kris Turnbull and Christophe Aertssen focus on delivering something that is really special – it's all about emotion.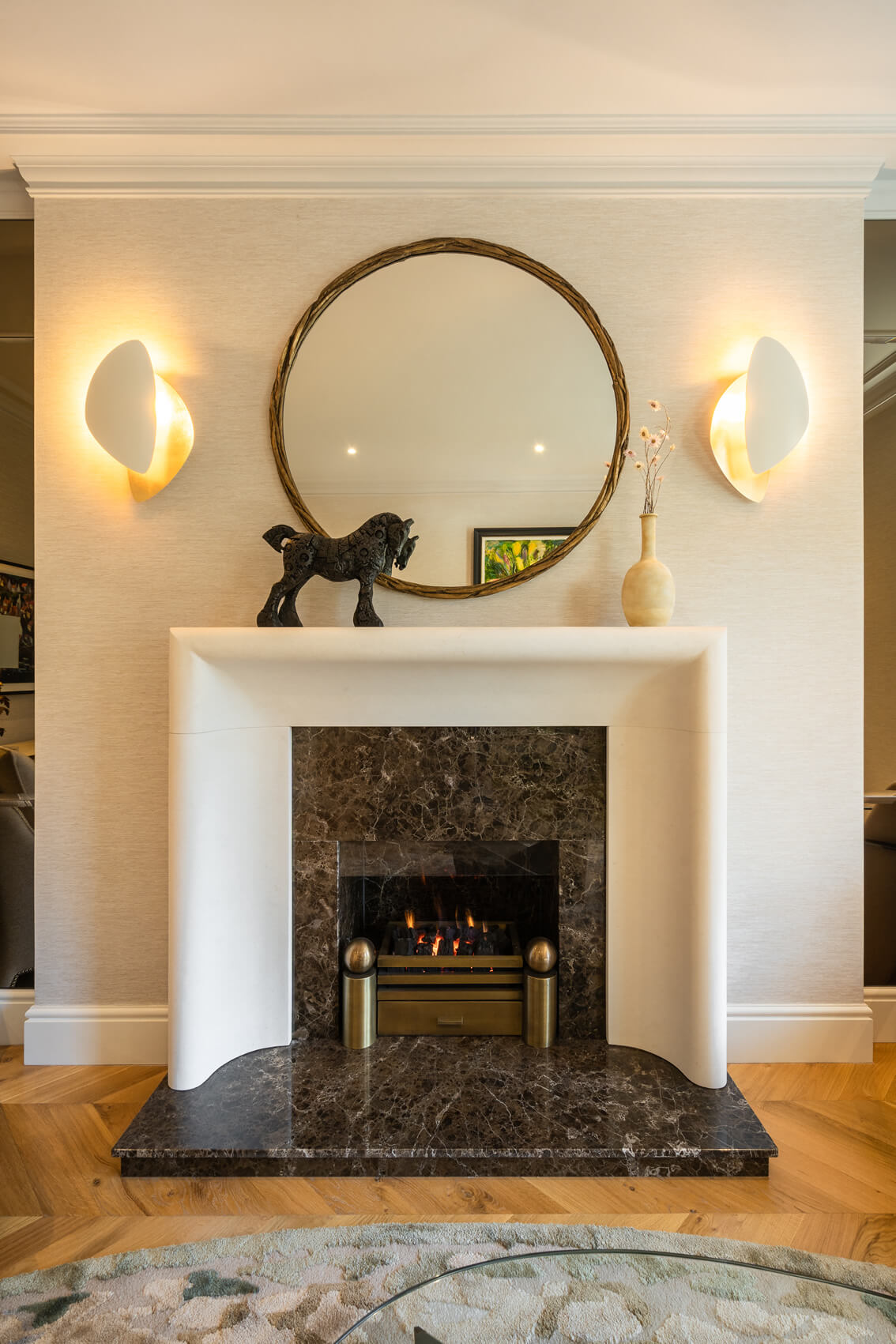 HOLLYWOOD HOME BY KRIS TURNBULL
Kris Turnbull and his design team have transformed the new-build house using sympathetic interior architectural detailing, thoughtful use of finishes, and careful space planning to create this sophisticated residential home, with an elegant reception room suitable for both entertaining & cozy family quality time.
Hollywood Home is inspired by the beautiful garden views of the property, a tranquil, natural theme radiates throughout the project.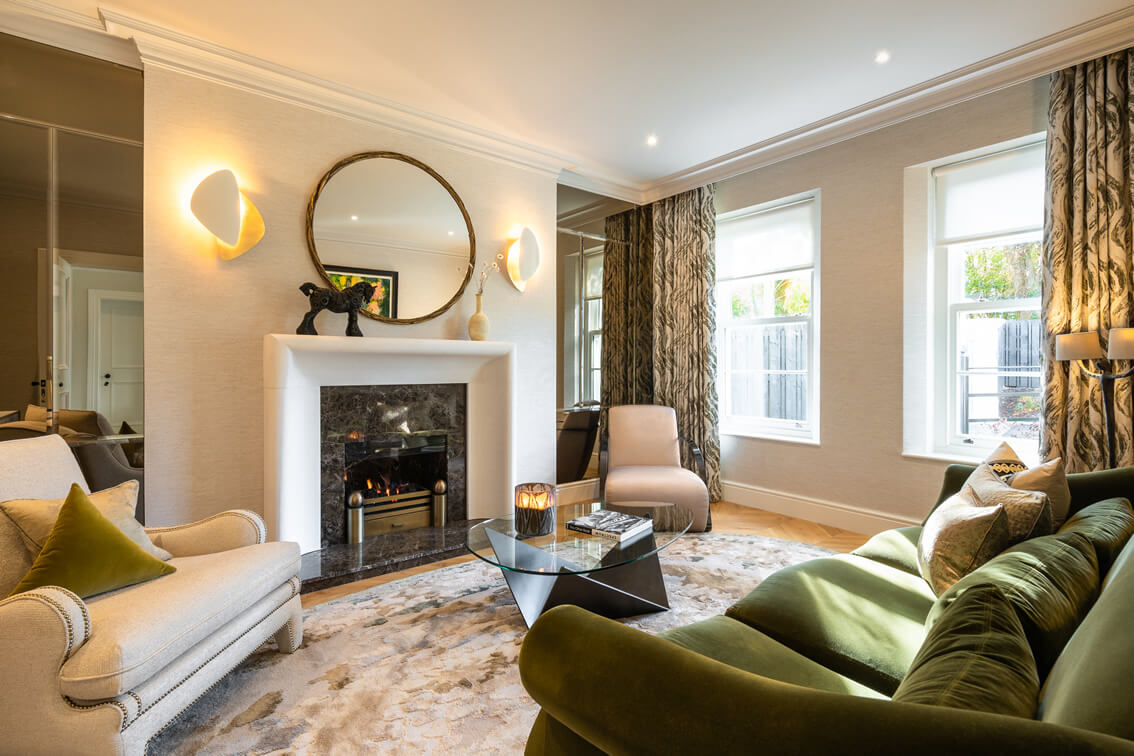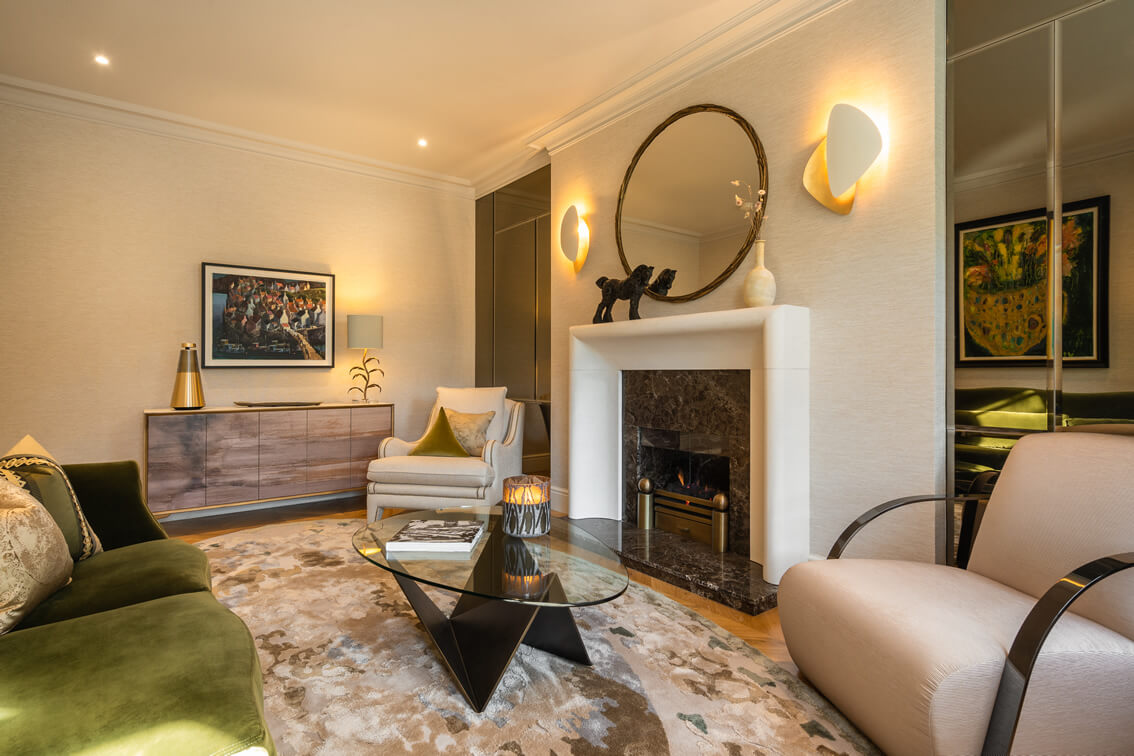 The owners of the property, Kris' dear longstanding clients, swapped city life for a tranquil coastal living. Their eclectic art collection in combination with Kris' array of beautiful materials and finishes created an elegant family home that exhales luxury. Each surface, furniture piece, or decorative object is thought to detail.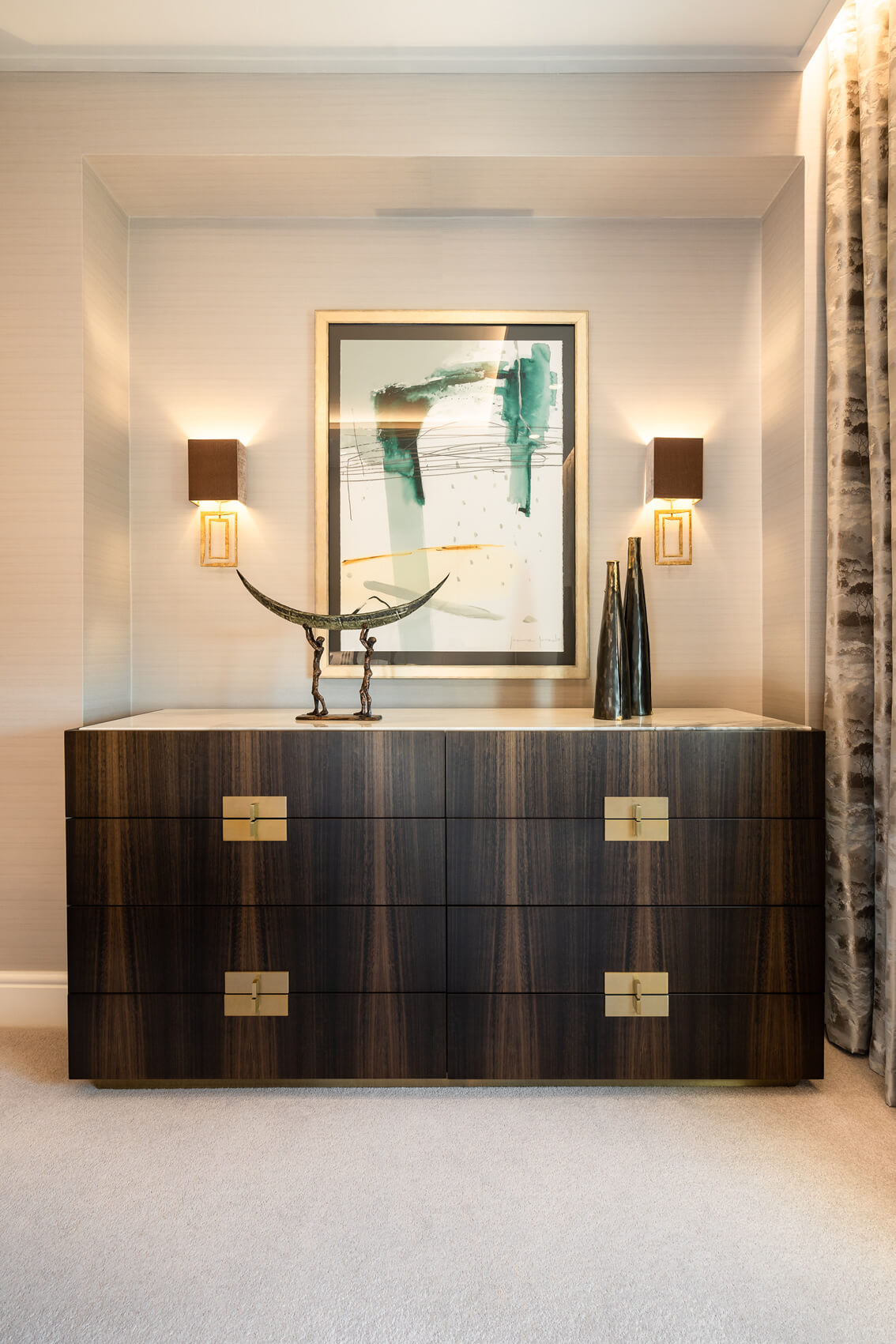 Refined, elegant, and calm, the interior design brings together the best of expert artisan craftsmanship with bespoke luxury furniture and lighting.
'Liveable luxury' was the concept for this sophisticated, yet comfortable family nest. Hollywood Home is filled with sumptuous fabrics, soft tonal materials, and bespoke furniture, such as Moa Bench by Hommés Studio.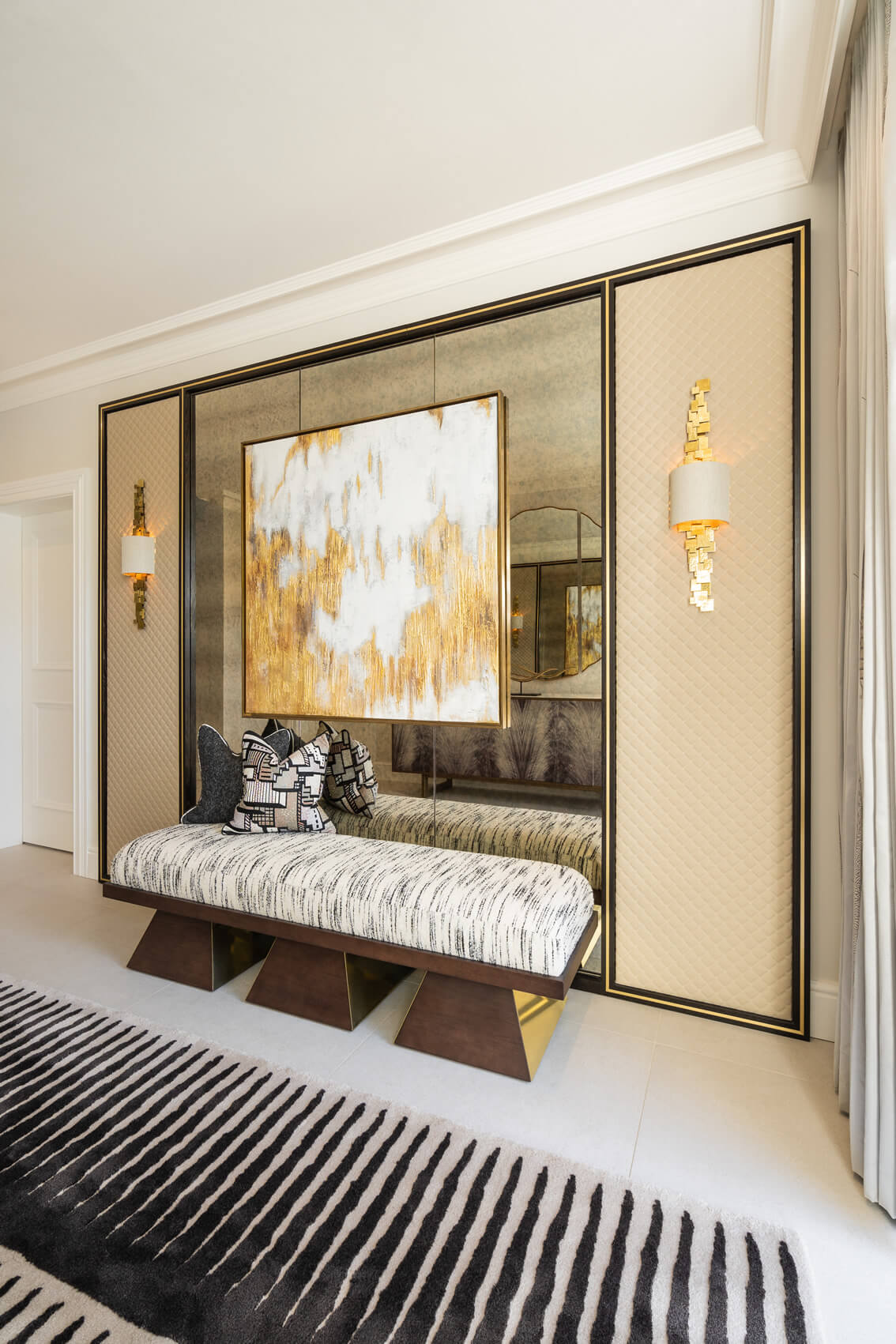 KRIS TURNBULL'S QUINTA DO LAGO, BBC BEAUTIFUL INTERIORS NORTHERN IRELAND EPISODE 1
Kris Turnbull and Christophe Aertssen created a beautiful villa as a second home for one of their long-standing clients. Quinta do Lago, an exclusive location in Algarve, Portugal offers maintained golf courses & magnificent pine trees as the backdrop to this beautiful private five-bedroom villa. The project aired on episode 1 of BBC Beautiful Interiors Northern Ireland.
Discover the full project here.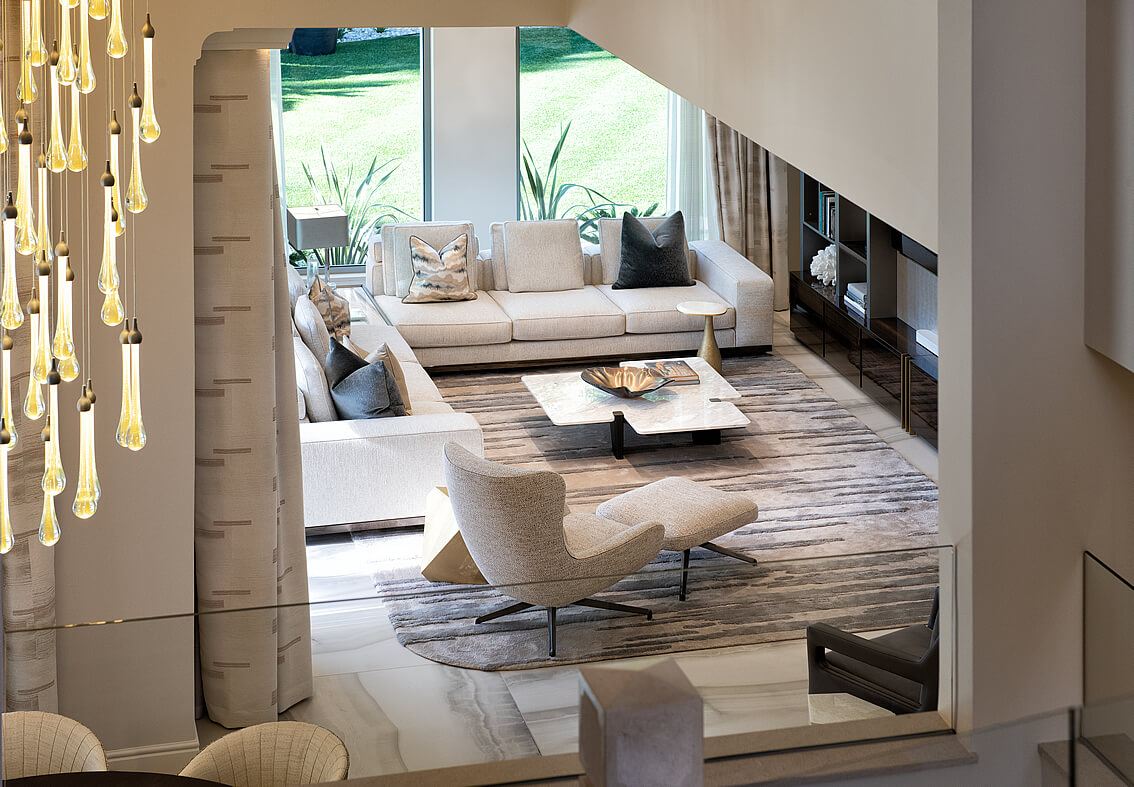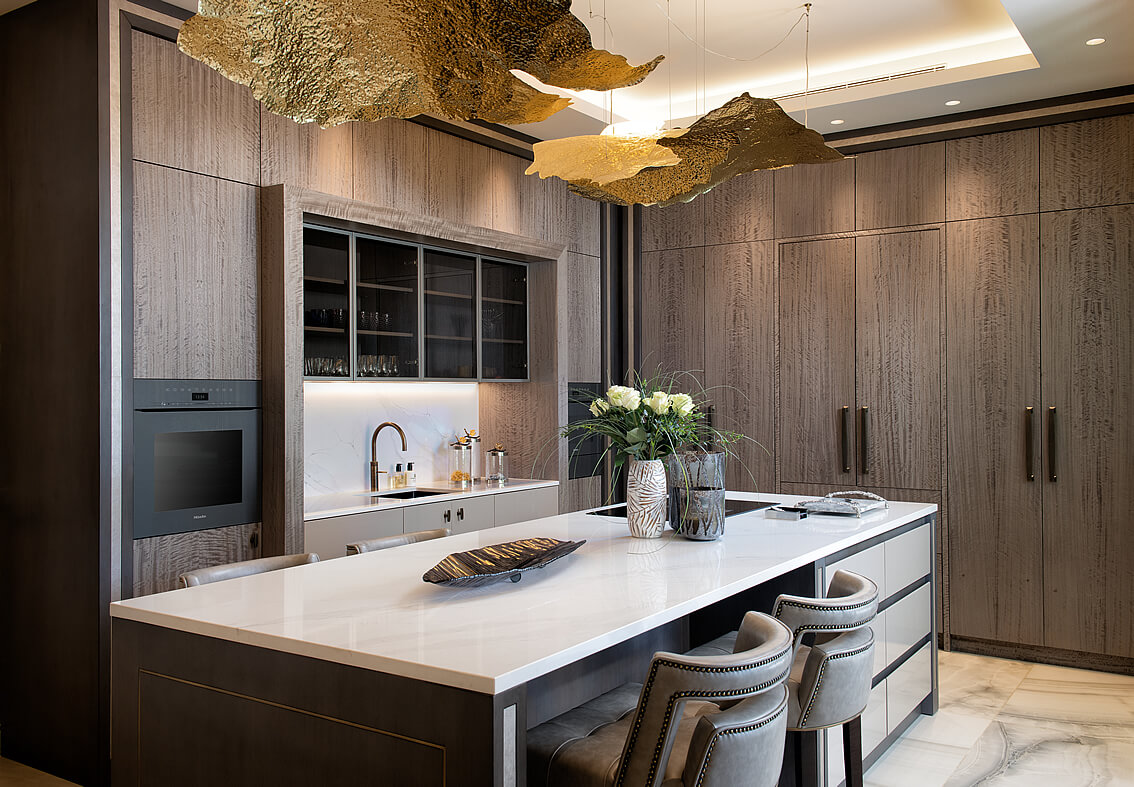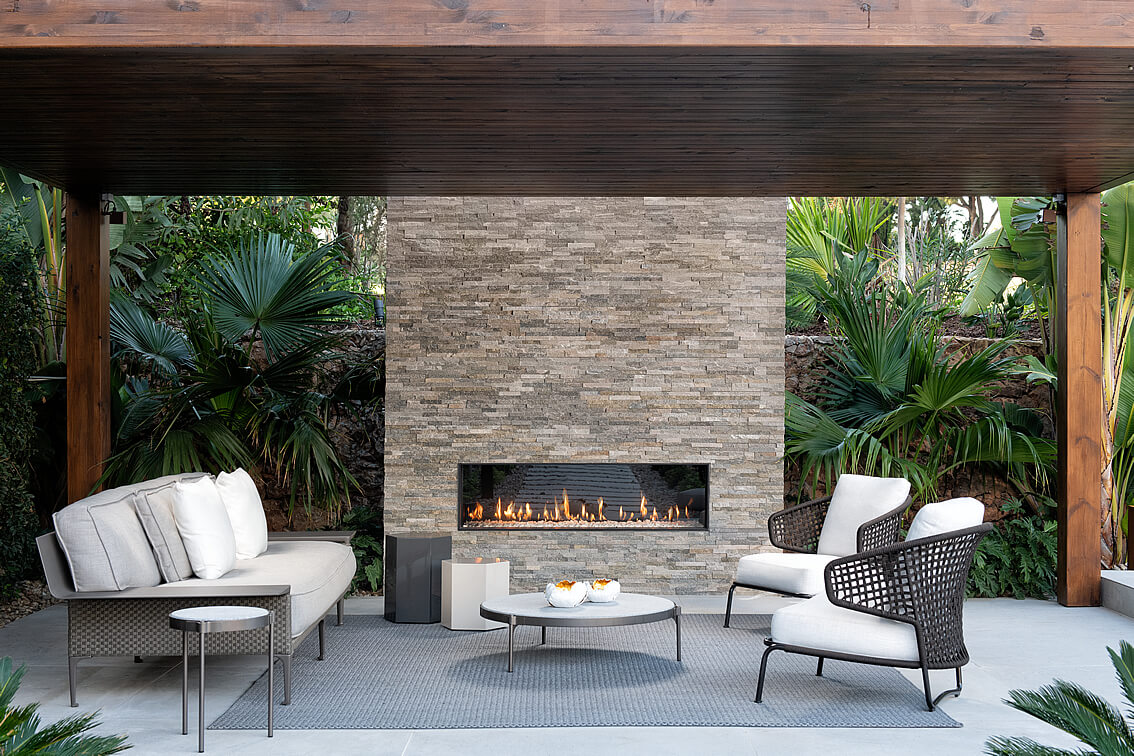 ARE YOU INTO INTERIOR DESIGN?
If so, discover modern furniture and lighting designed by design lovers for design lovers. All you need is to download the Hommés Studio catalog. To complete your interior design project, choose the high-end homeware by ACH Collection.