PROJECT BY SIMONE HAAG IN MELBOURNE
The top Australian interior designer, Simone Haag, reveals her latest project in Melbourne, a beautiful and warm clash between modern design and mid-century modern architecture. Simone Haag and her team of talented designers selected three iconic pieces from the HOMMÉS STUDIO collection to be featured in the Fenwick House project: the Picasso center table, Malala chest of drawers, Luminous table lamp, and TAPIS Studio's shaped #038 rug. HOMMÉS studio is honored to be part of this charming and unique design home by Simone Haag.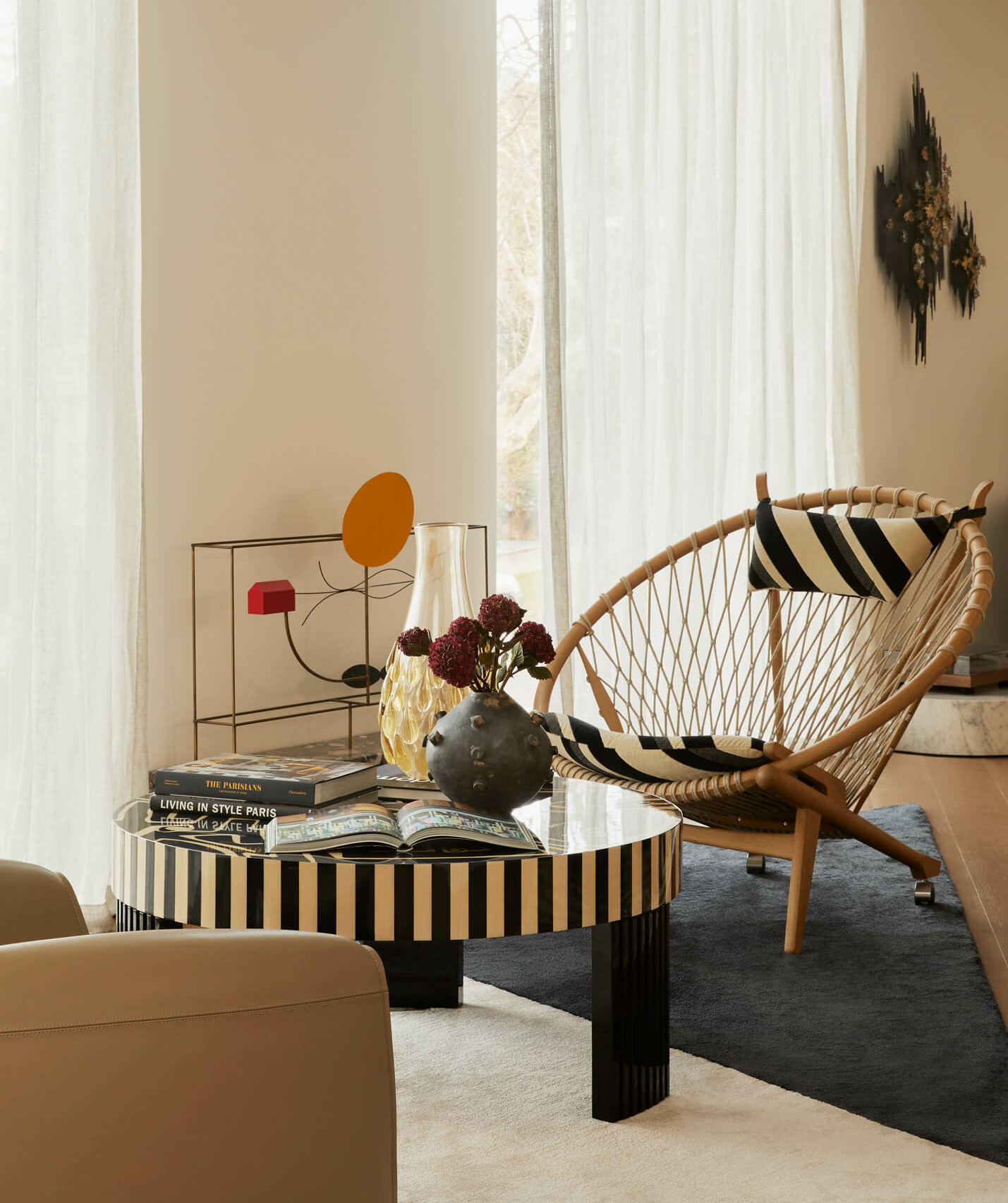 Fenwick House harnesses an aesthetic that reconciles landscape, architecture, interior design and interior decoration with Simone Haag bringing rhyme and reason to a home that celebrates all the defining characteristics of its site and its mid-century story, which drew the clients to it. A sophisticated interior defined by a luminous palette, a collection of sculptural furniture pieces in calcified tones, and curation of artworks that gently refer to nature through color, composition, and materiality has created a forever home.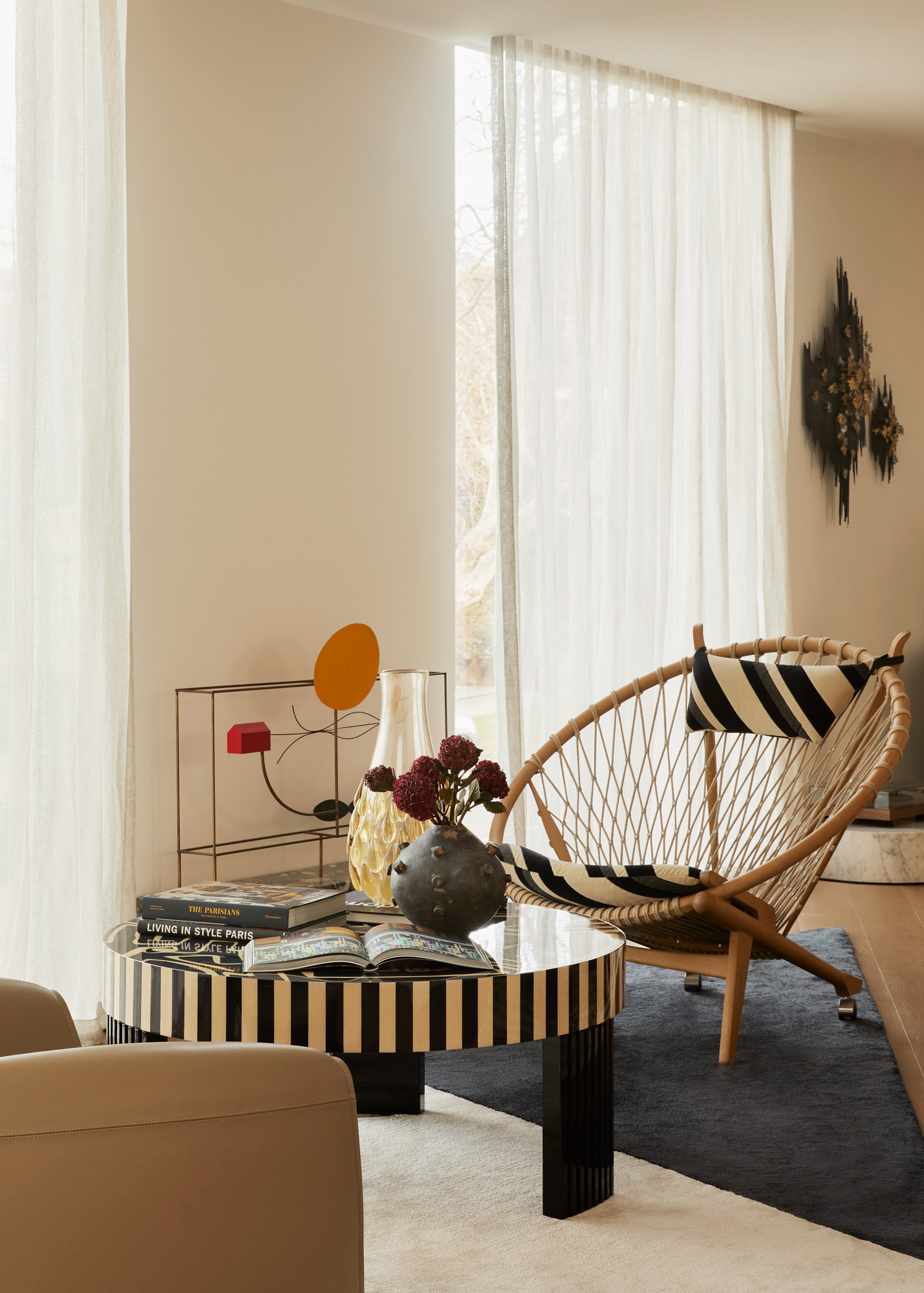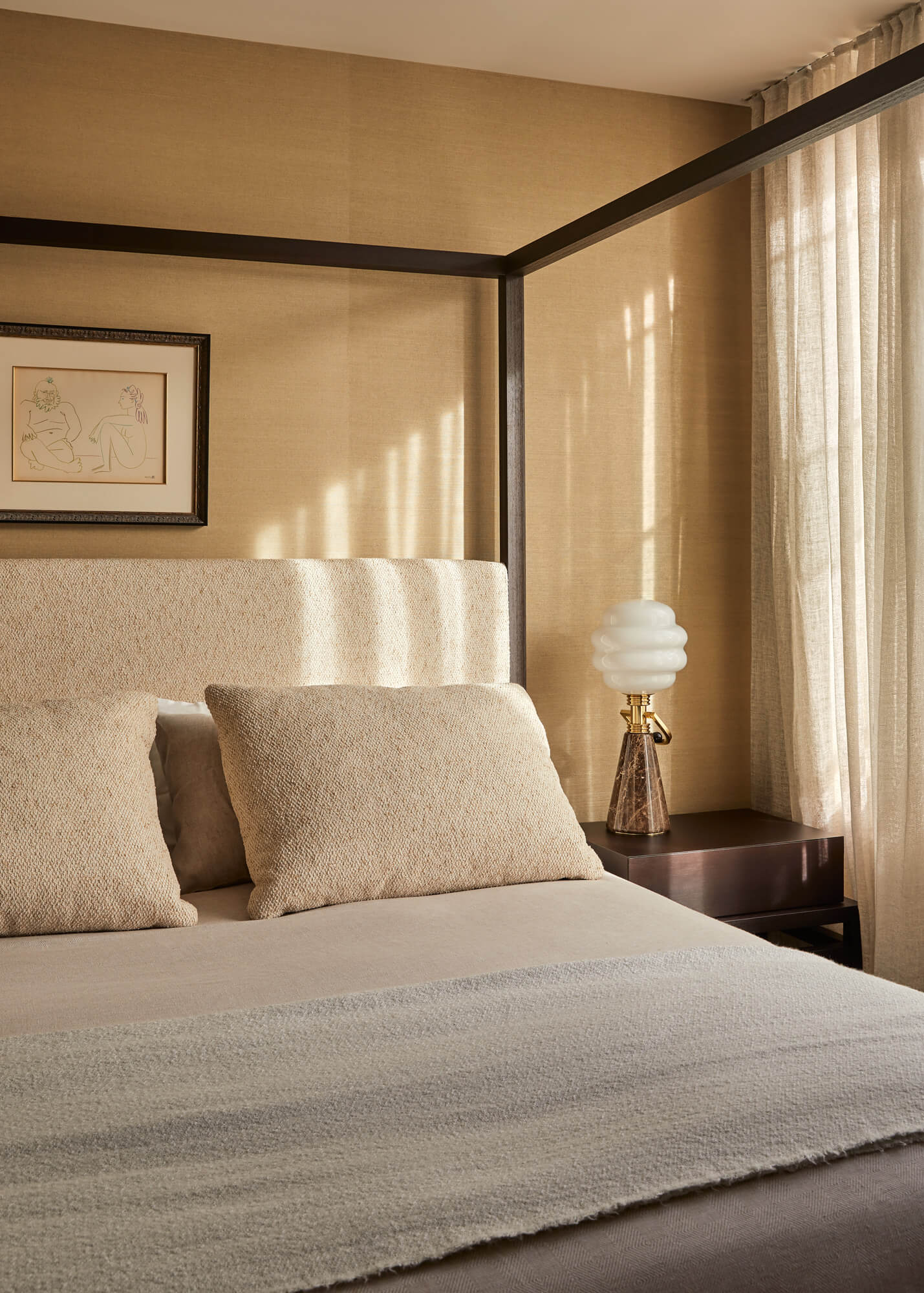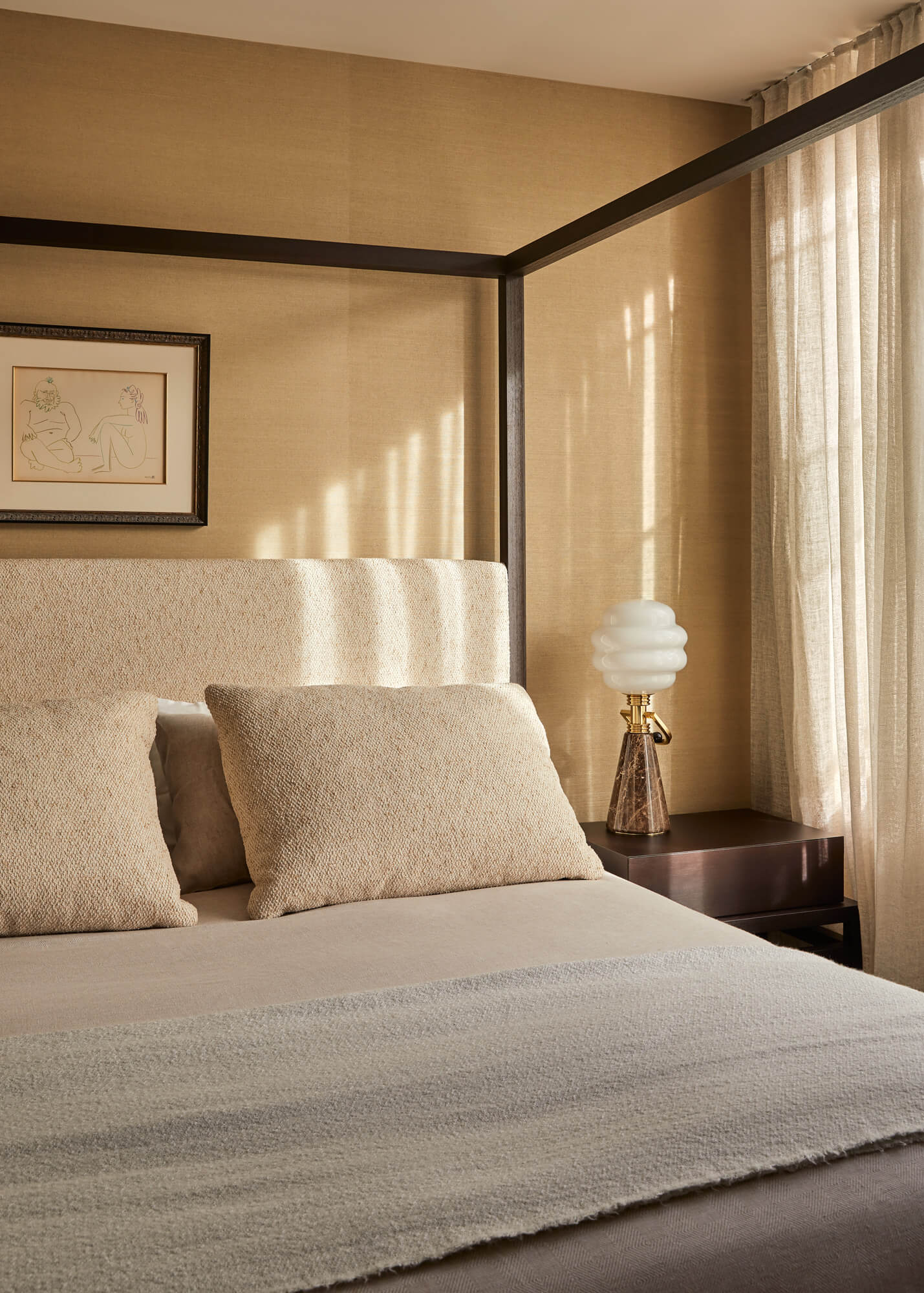 "The coolest discovery I made during this project: The designs of Hommes Studio, based in Porto, Portugal, walk the fine line between elegant and quirky. The lacquered Malala drawers in the main bedroom were case pieces that work in addition to the existing joinery. They were unlike anything we had seen before. "
FURNITURE, LIGHTING, ARTWORK & DECOR
Accented by occasional bolts of the original blue, custom textiles in myriad textures and patterns ranging from geometric to organic origami silhouettes bestow authenticity and character while consoles lacquered in glossy gold leaf, tactile surfaces, lighting embellishments, and expressive details draw deeper inquiry with all unified by the dance of natural light that falls upon them.
Santiago Center Table

Center Table

$

3.461

Malala Chest of Drawers

Chest of Drawers

$

7.896

Luminous Table Lamp

Table Lamp

$

3.667
Fenwick House has emerged via a gently unfolding narrative that begins with the modernist architectural legacy instilled within its locale in the 1940s, culminating in a home that respectfully resurrects the pillars of midcentury architecture.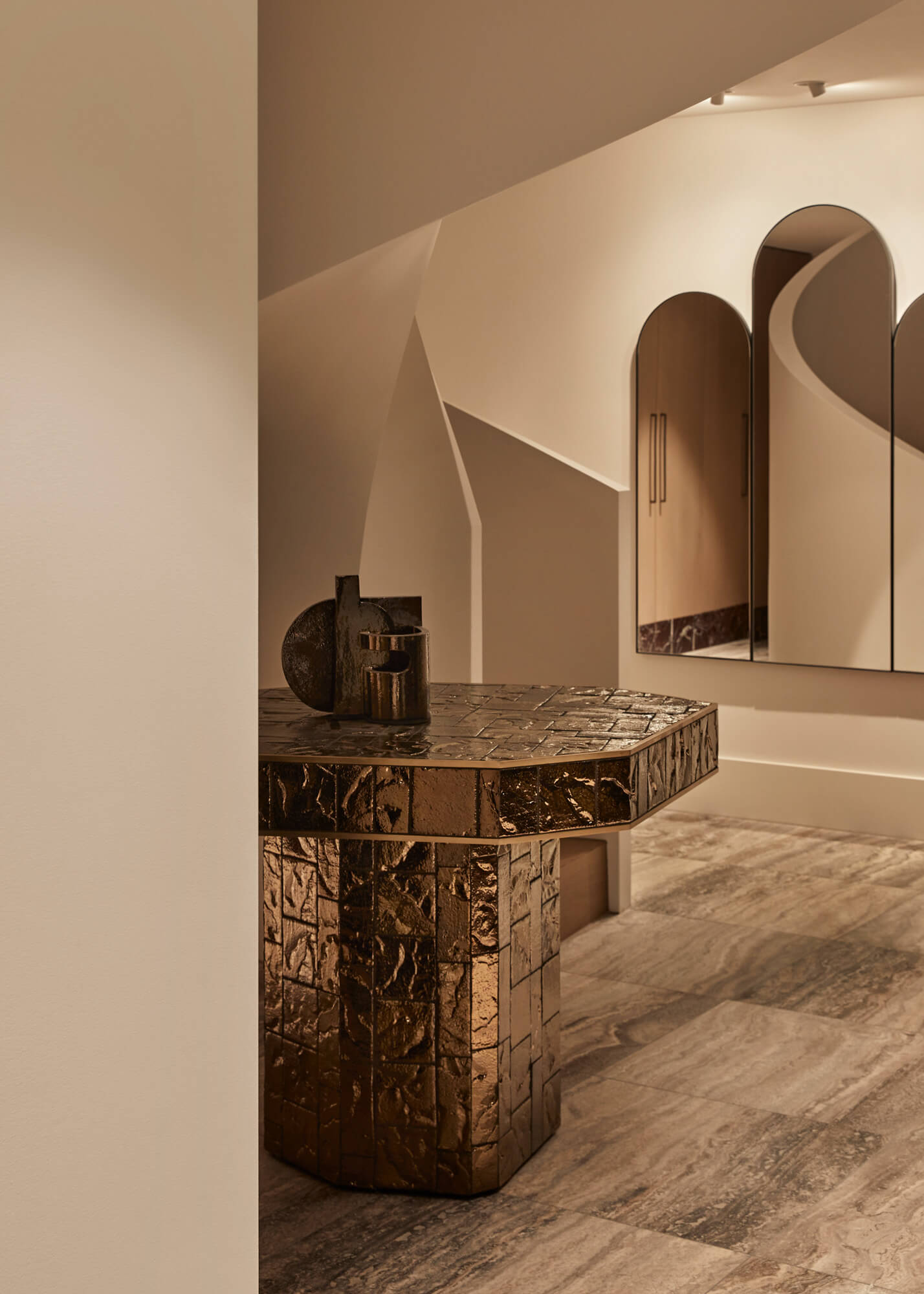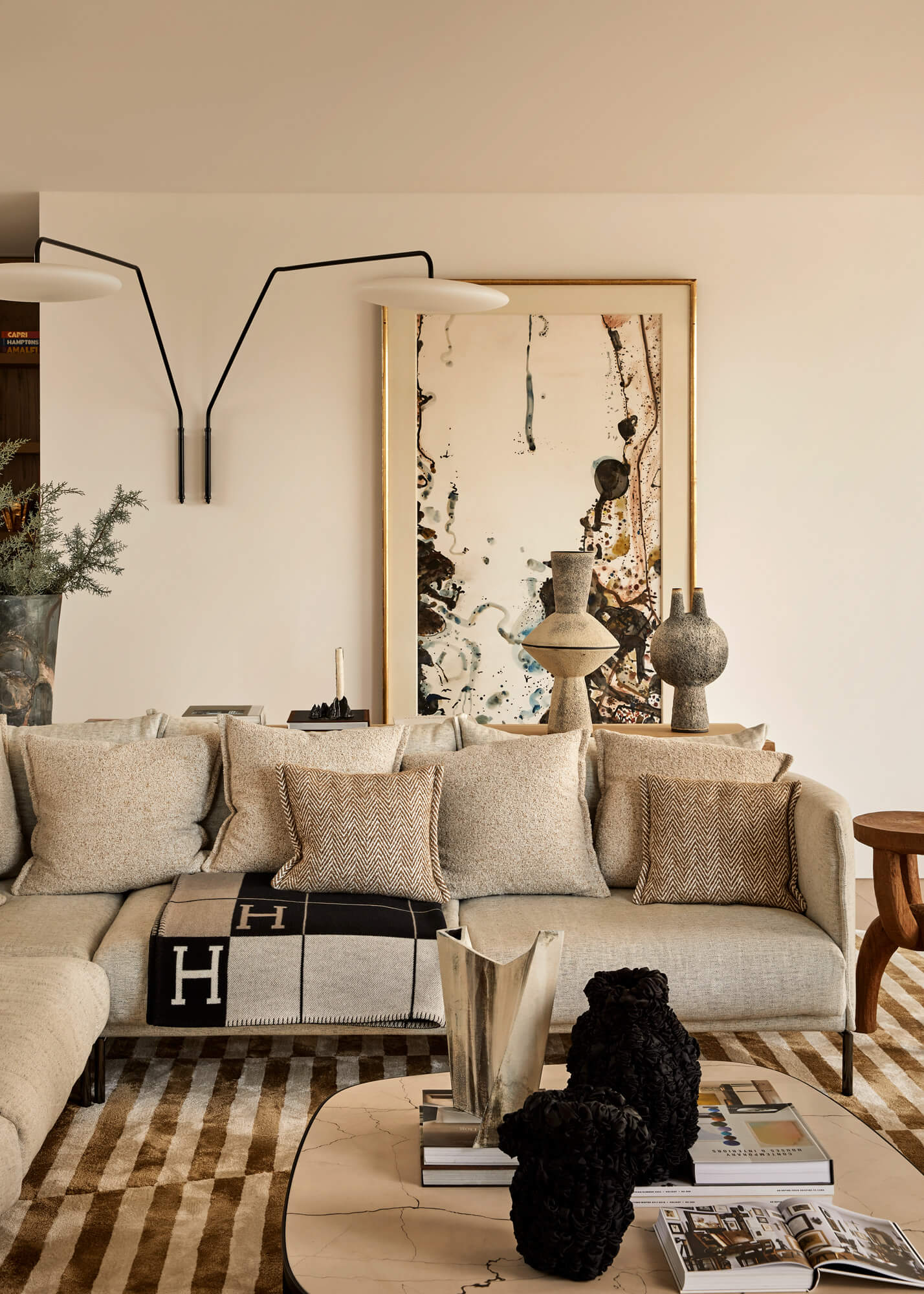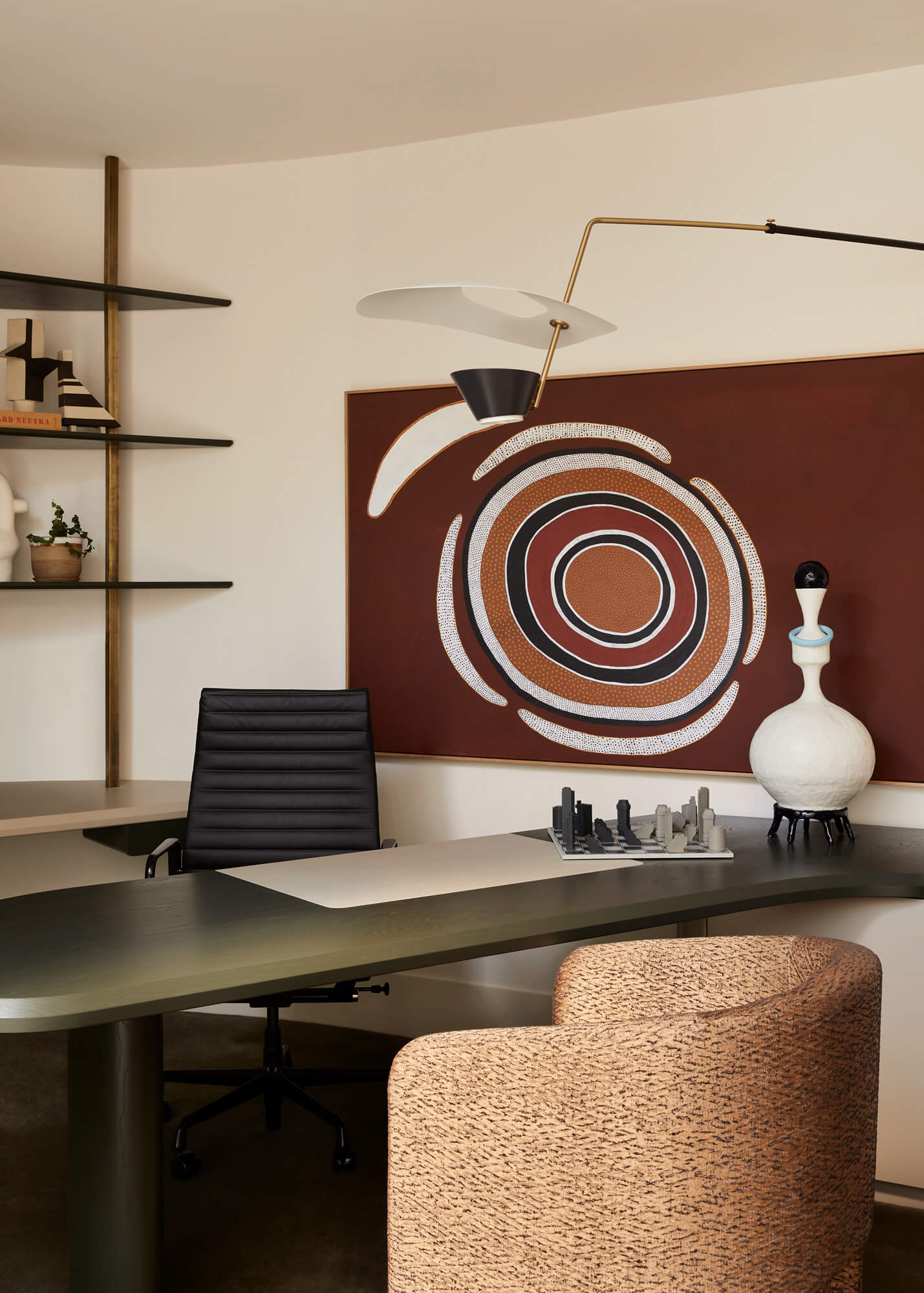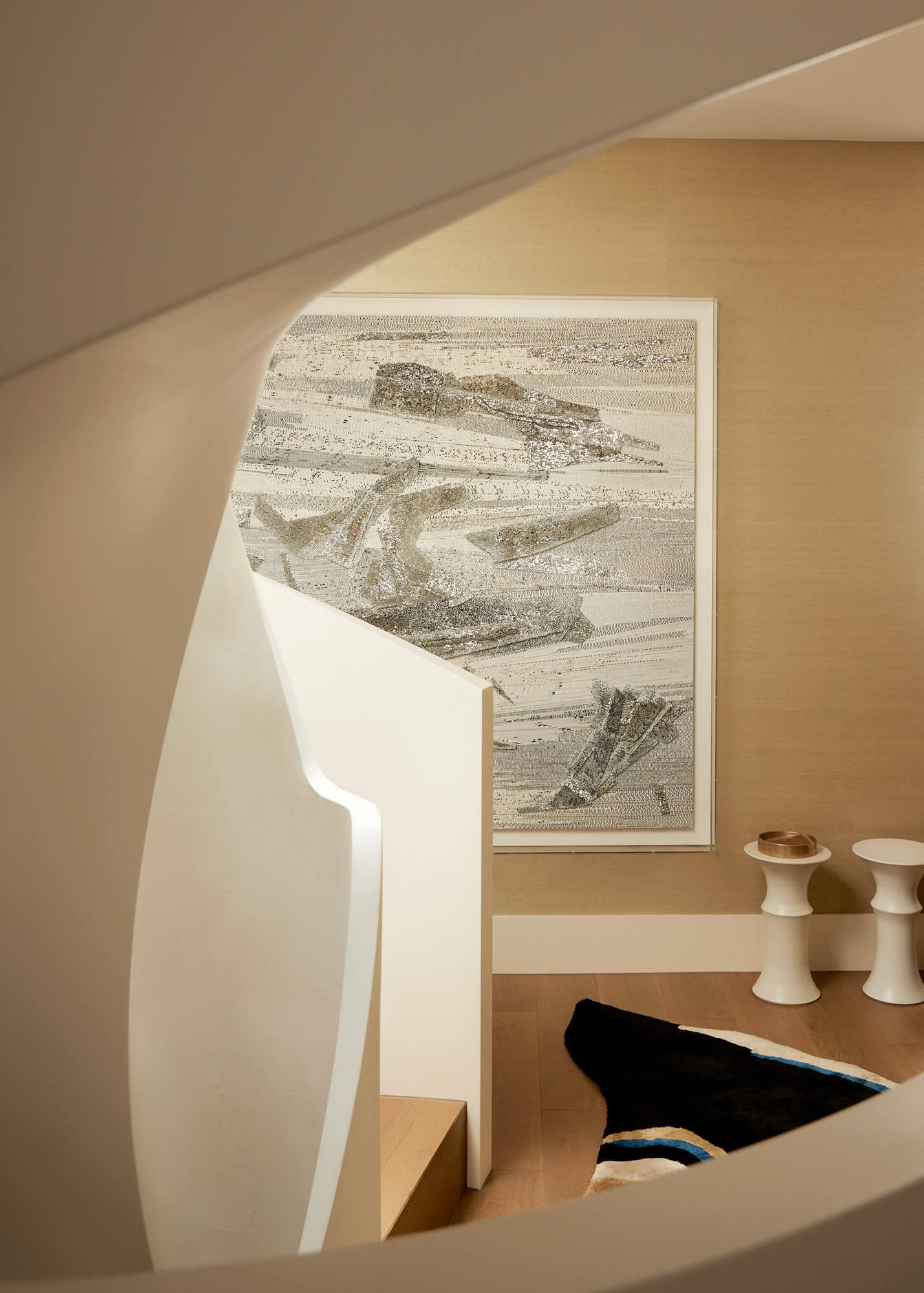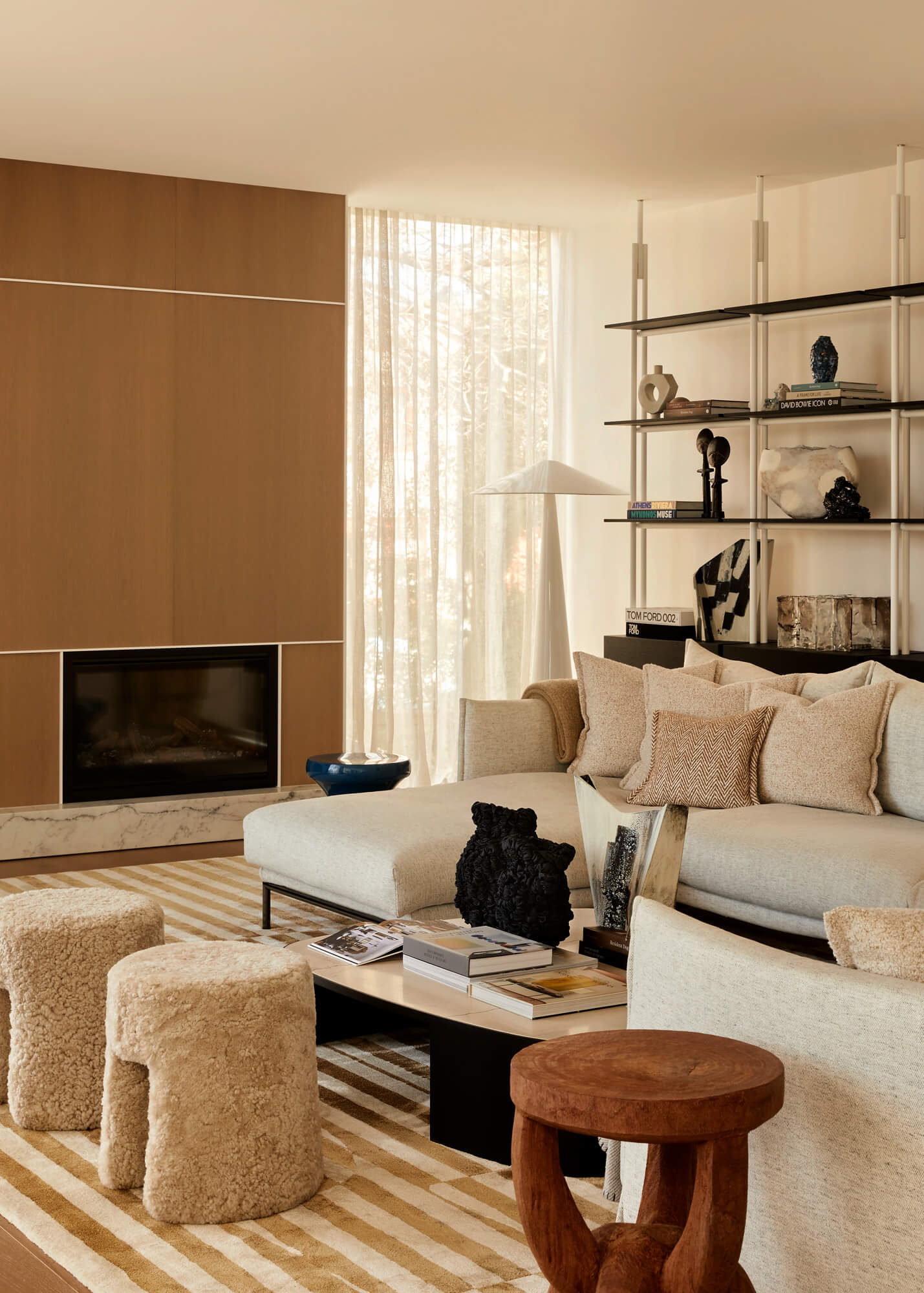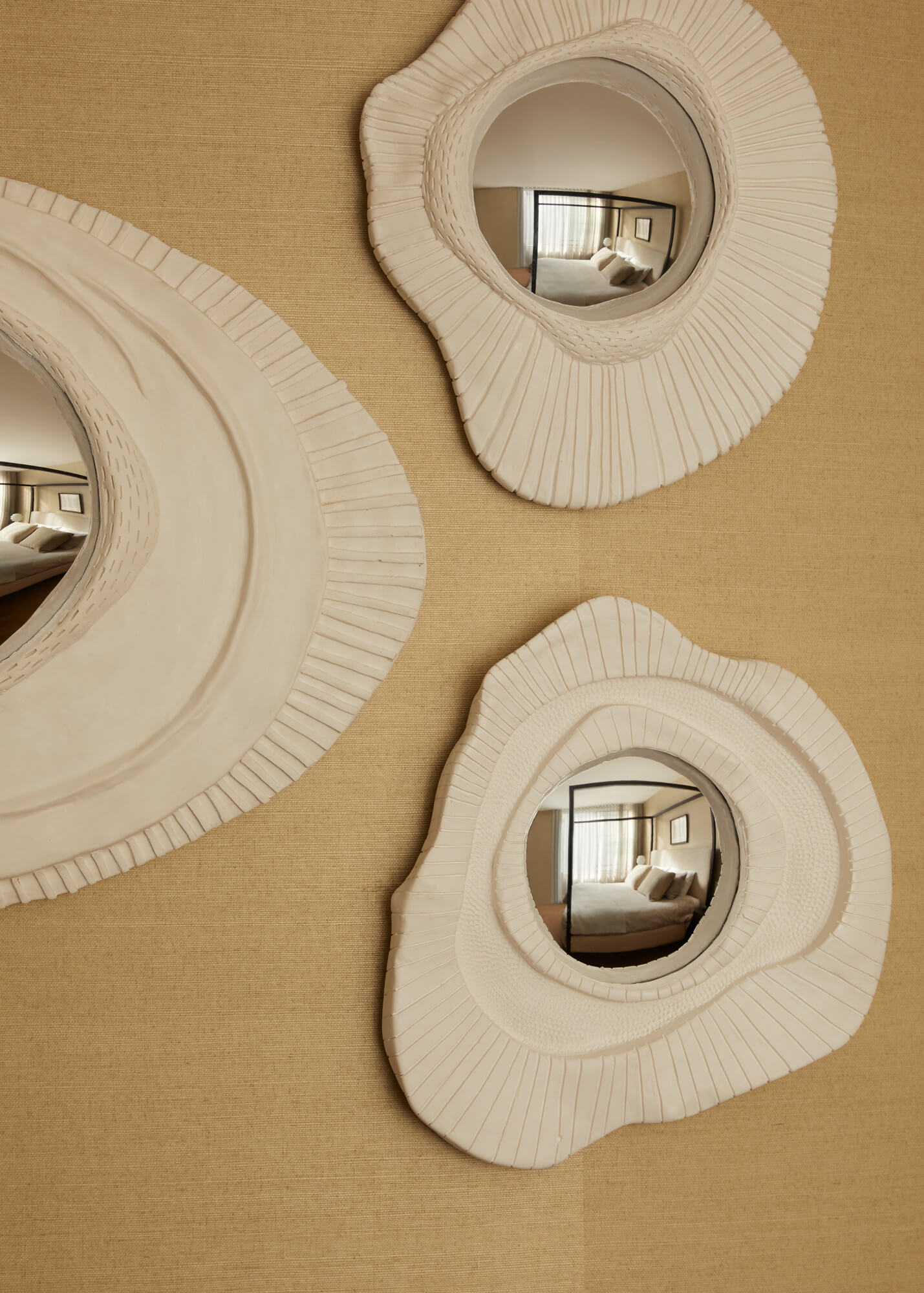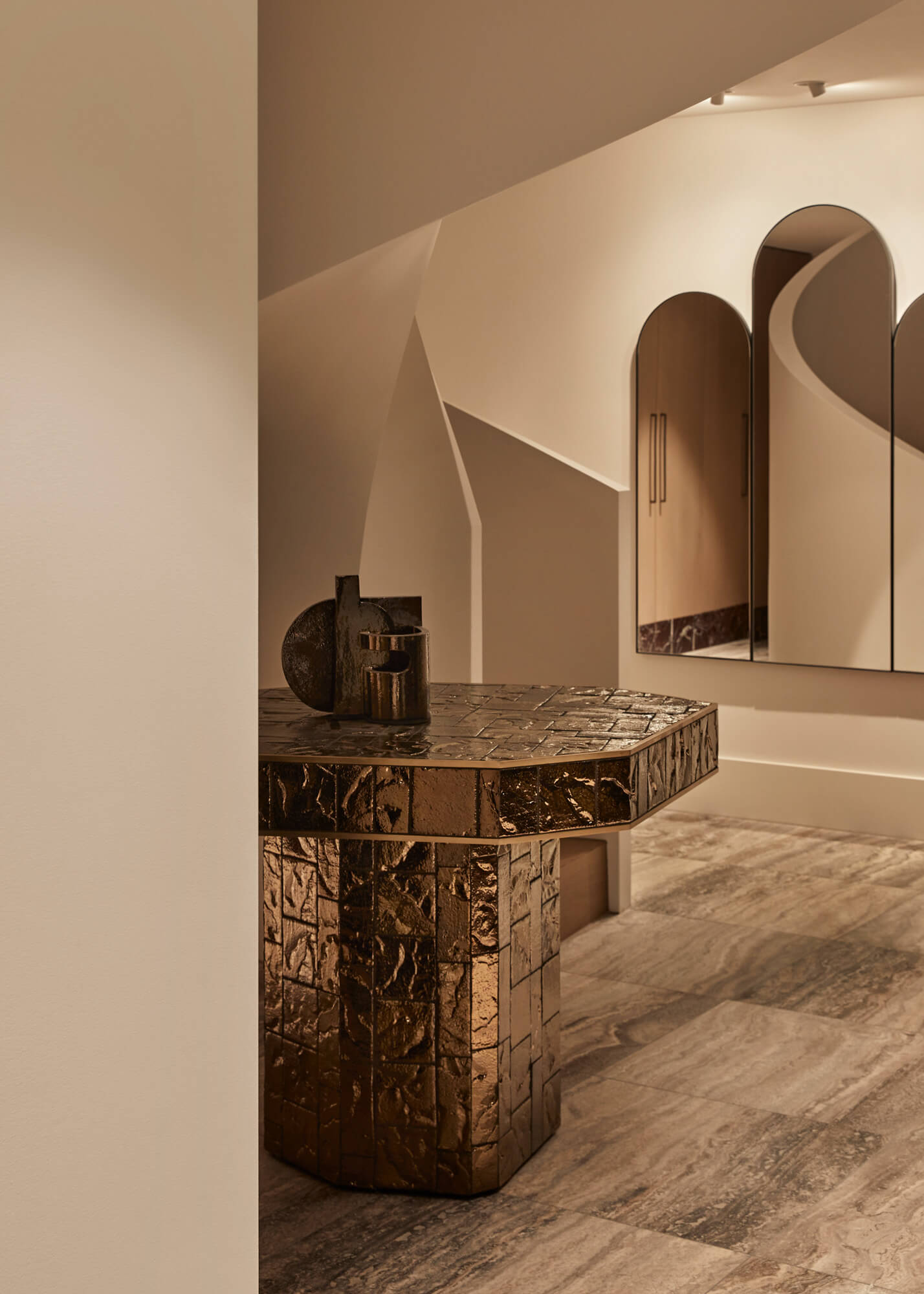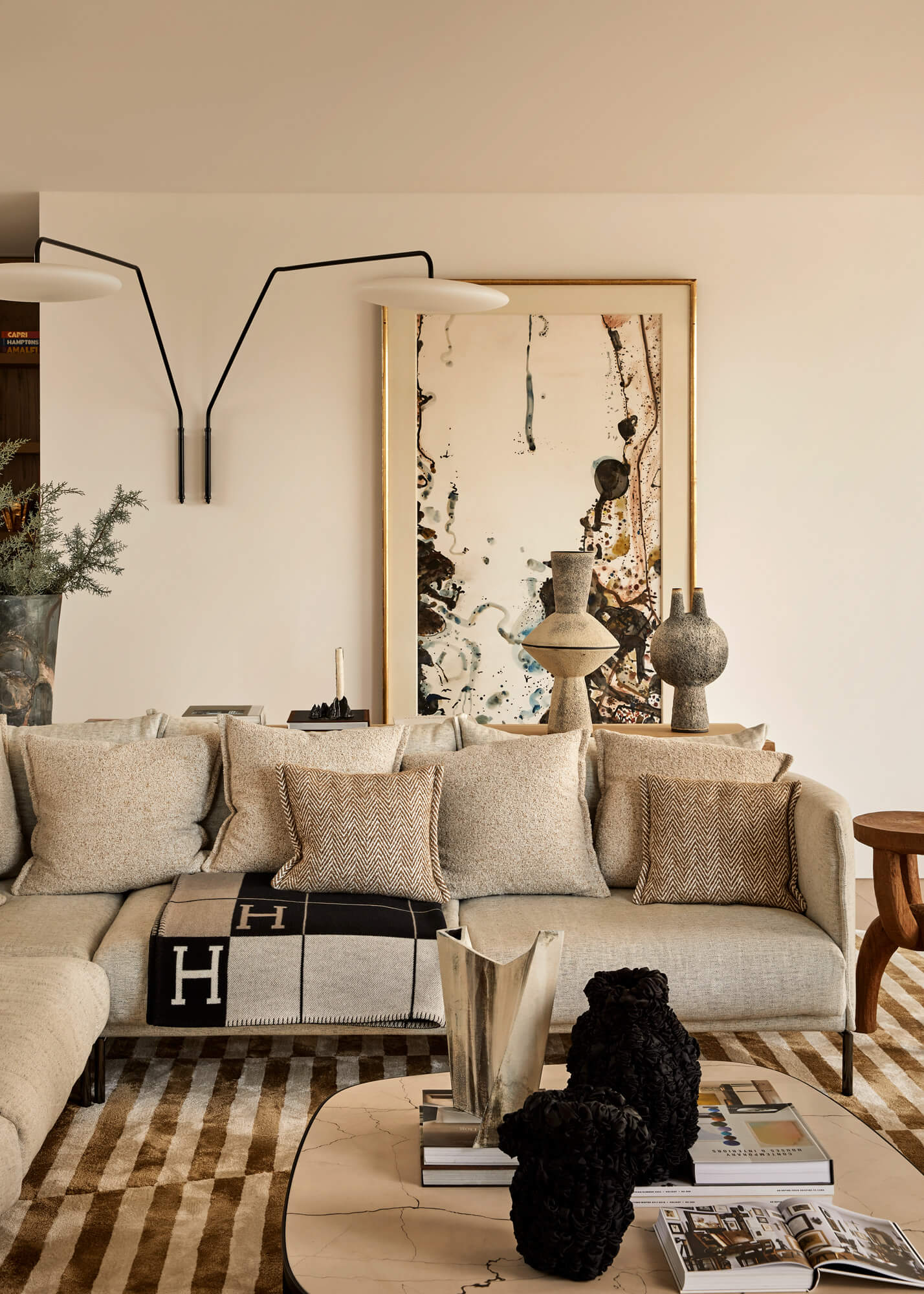 OUR SUGGESTIONS TO COMPLETE YOUR LOOK