We see new emerging new home decor trends each season, that tempt us to update (or change entirely) our homes. At Hommés, we believe a house must express its owner's soul and personality.
It must have its own identity, inviting who lives in it, to live a high-design experience. Personality though, is an ever-evolving, constantly mutating thing – much like fashion trends.
Trends change and evolve at different paces – some stay popular for a long time, others merely a season. The Nordic trend, for example, has been around for years now and yet continues to surprise and delight.
Whether you live by them or completely ignore them, there's no escaping trends! From furniture choices to popular paint shades, there's always a wider trend behind it.

1. Abstract Energy
This fun, free-spirited interiors trend takes inspiration from abstract expressionist artwork. This look is all about expressing personality in our homes, evoking emotion and creating a mood. It does so through bold geometrics, hand-drawn sketches and playful blocks of colour.
Punchy colours and bold patterns lend a more playful approach to styling decor. This trend celebrates the imperfect and fluidity of hand-drawn forms. This is where colour comes into the play.
This trend allows you to be bold with colours, even with combinations (try mustard with mauve or burnished red with navy!). Bring this trend to life in any room you want to make a statement. Use it on cushions, duvet covers, statement rugs or wallpaper designs – the options are endless!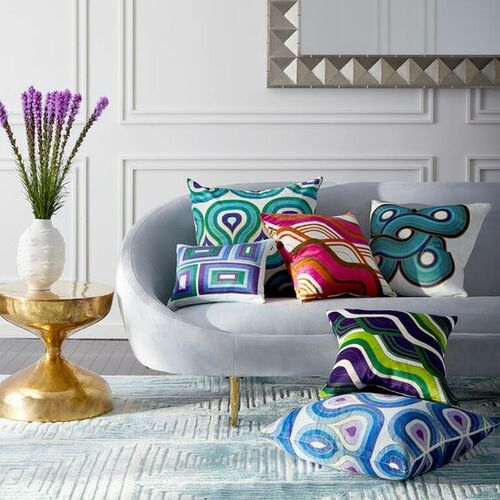 2. Eclectic Vibe
This is 2020's bold, confident and sassy take on the glamour trend. This reimagined trend channels 30's sophisticated elegance with a little sexy 70s' style. Furniture with fluid shapes and rounded curves takes centre stage within this elegant look.
For key pieces, rich tones are your best picks. Go for royal blue or ruby, mixed with warmer tones of ochre, rose and bronze. Layer on the bling with lashings of metallic touches (brushed brass and bronze, burnished copper, gleaming gold).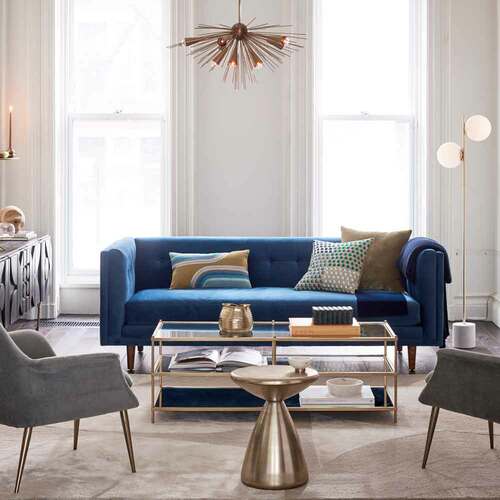 Use it in a room where you want to make a real style statement because this trend is not one for the faint-hearted. Show your flashy side with a glam center table in the living room or an extravagant lamp in the dining room.
Deco meets mid-century in this trend.
It does so with a collection of statement sideboards paired with accent chairs, and tables in burnished brass and glossy marble.
Hommés Studio style tip: Go for a plush statement sofa paired with some cocktail chairs in a contrasting tone, to get the best out of this trend. Bring the space together with accents of gold and brass on furniture, lighting and cushions.

3. Retro Mix
Evolving from last year, this nostalgic trend celebrates and reinvents Mid-Century interiors and designs from another era. From the colour palette of the 70s, to the shapes of Art Deco, through to 50's furniture styles, this trend mixes it all. If it's a classic from another time, it's big news in the current world of interiors.
Bauhaus is recognized for its clean, simple lines, yet stylish aesthetic. In line with its philosophy, to achieve a modern aesthetic that's also practical at home, opt for contemporary design pieces with clean lines. Key colours are mustard, night watch green and tan. Velvet, wood and buff leather are some key materials.
4. Refined Glamour
The new 2020 glam is more sophisticated, less sheen. Luxury materials (such as pewter, marble and velvet) all mix together to create beautiful decorative details. Fringing is everywhere this season, from lampshades to wall hangings.
The new metallics are more subtle than in previous seasons, feeling more sophisticated. The brass is matte and the silver has a less shiny look compared to chrome. Statement lighting and furniture with decorative Art Deco rounded shapes are defining this look.
Key colours are dusky rose and pewter. Velvet, marble, brass and smoked glass are the key materials.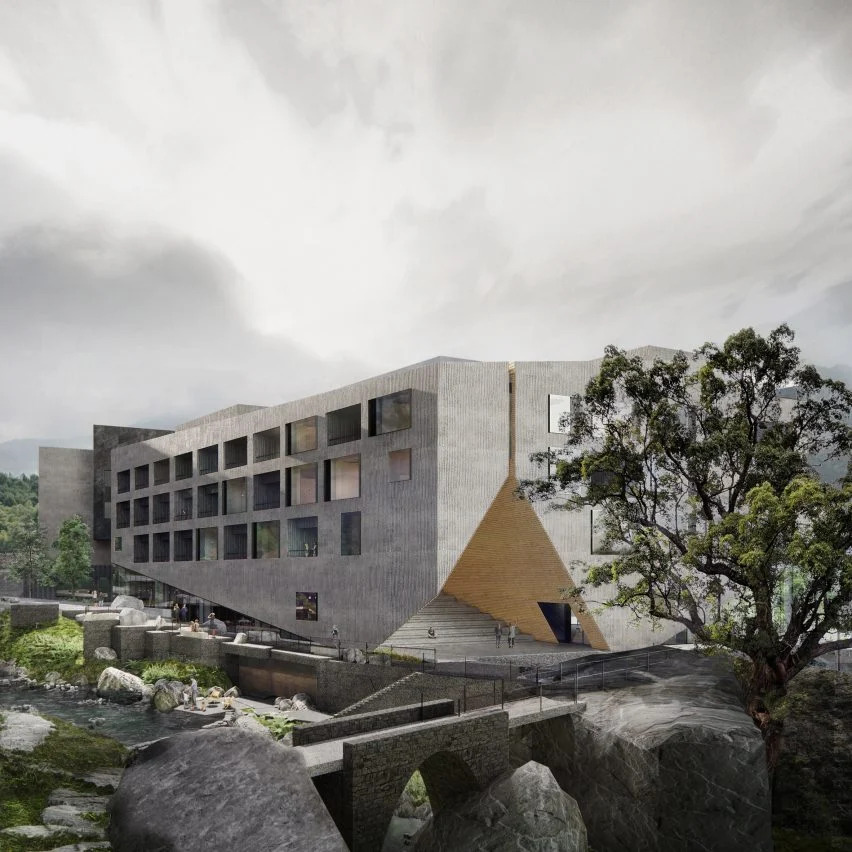 We really hope you liked our article. Feel free to pin all the images to your favorite Pinterest board or to print it and use it on your projects' mood boards.
You can also visit our Pinterest boards in order to get more inspirations.