In this neutral apartment decor, Svetlana Evdokimova and Yegor Guslyakov from the Argento Style bureau meticulously checked the color of the walls so that it pleasantly set off the paintings from the owners' collection.
The founders of the Argento Style bureau have already worked with their customers more than once and did several projects for them. The family has lived in this neutral apartment decor for the last ten years, and when it came time to update the interior. The layout completely suited the owners, so they did not change it, but the content was changed entirely.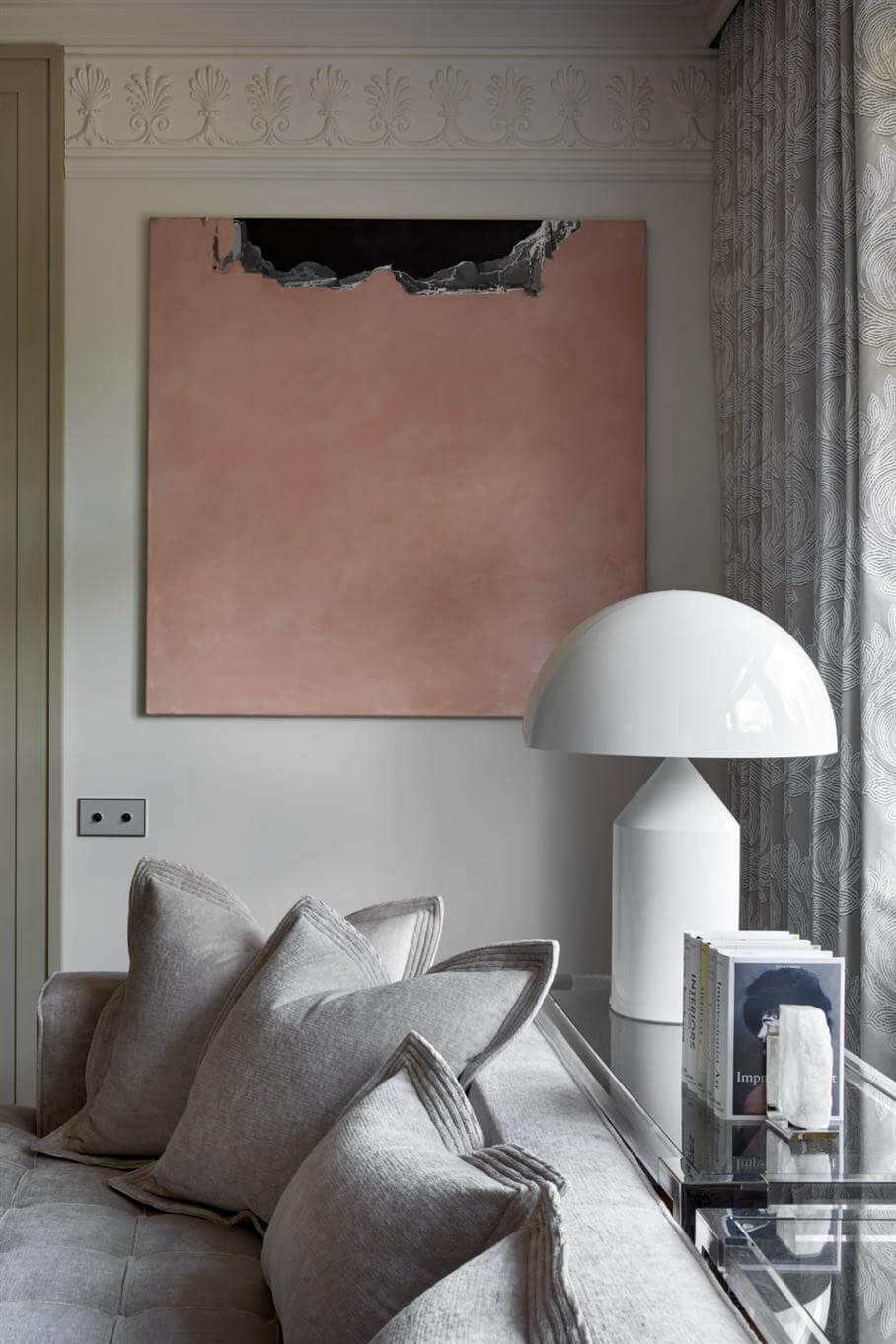 The designers removed most of the interior doors, replacing them with massive portals that create the correct composition of the interior. "Customers asked not to use black and make the space light, airy, without unnecessary items," says Svetlana. 
The designers decided to take a light color as a basis, which was not easy. They needed a color that was not frankly warm and, at the same time, not cold. As a result, the designers found the same shade of white clay for the walls.
Such a careful study of the interior's basis was necessary to highlight the designer furniture and art, to have the perfect neutral apartment decor.
A collection of paintings by Leonid Nikolaevich Semeiko settled on the walls of this apartment. Furthermore, the client chose the work of Anton Konyukhov together with the designers. They were looking for the final accent in the living room, and the canvas, covered with a special alloy, harmoniously completed the composition.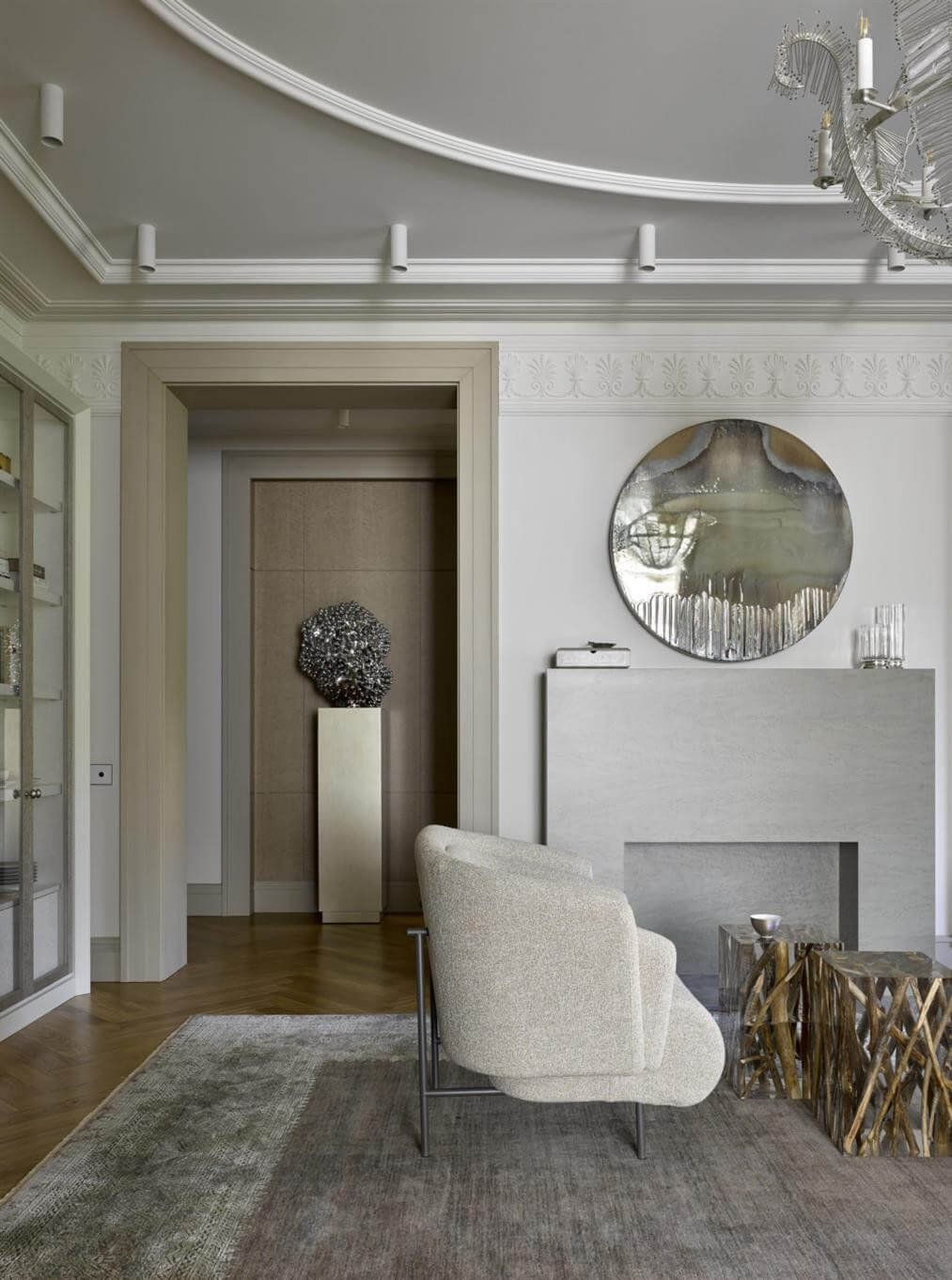 The choice of furniture was a little more complicated – some of the objects in the sketches did not like the hostess. However, the designers were confident in their choice and decided to experiment.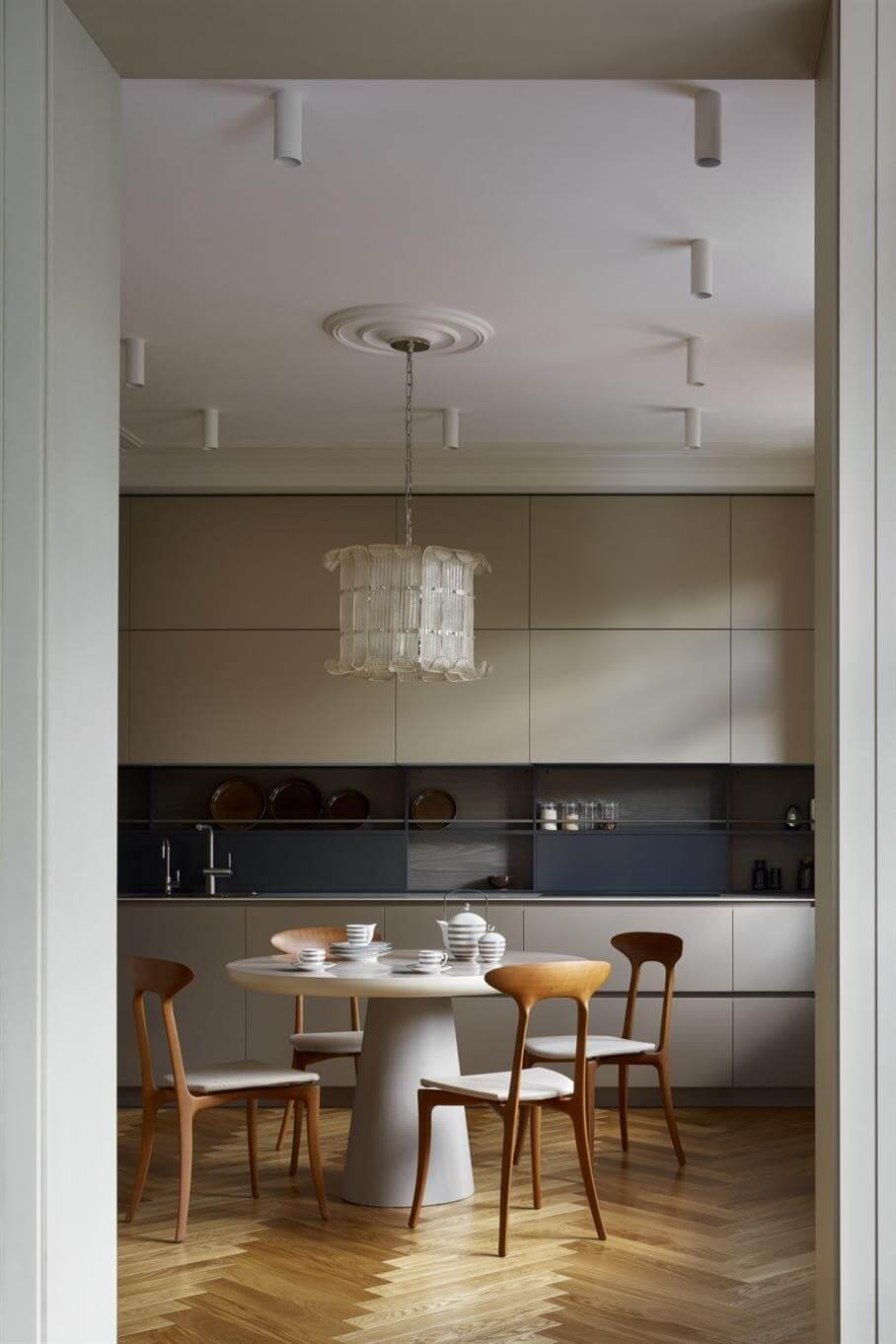 They brought chairs from Christophe Delcourt for fitting, and the customer, seeing them live, immediately fell in love, and the chairs took their places in the living room. The same story happened with the 101 Copenhagen painted concrete armchair, only a place found in the master bedroom.
We really hope you liked our celebrity homes article. Feel free to pin all the images to your favourite Pinterest board. Meanwhile, you can also visit our Pinterest boards to get more inspirations.
Get more ideas for your projects and find functional, stylish, and sizable lighting and furniture choices:

Source: AD Russia