Doesn't matter what type of person you are, or your client is. Some people love to cook, some hate it. Nevertheless, these 7 kitchen design ideas from residential projects of the top interior designers will make the time you spend in the kitchen even more pleasing.
GOLD ON GOLD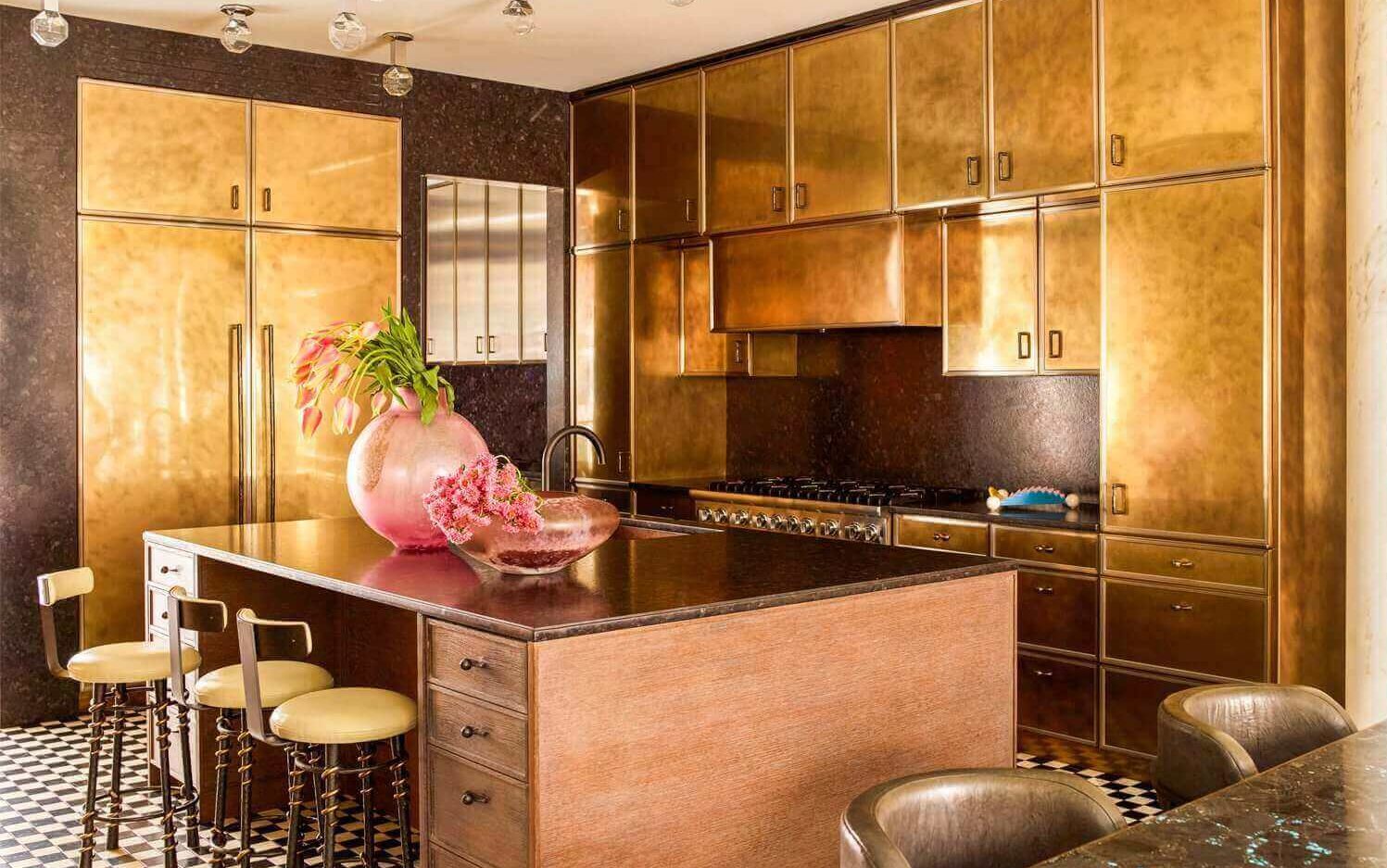 Do you know the typical modern luxury kitchen with small accents of gold? Forget about it. On Upper East Side in New York, Kelly Wearstler designed a kitchen with gold accents on gold. A rusty kitchen island matches the golden cabinets. Overall, the kitchen is Industrial style, nevertheless pure luxury.
LEAFUS Suspension
Leafus is a modern luxury suspension with an organic shape. It belongs in a golden kitchen, above an imposing marble.
2 in 1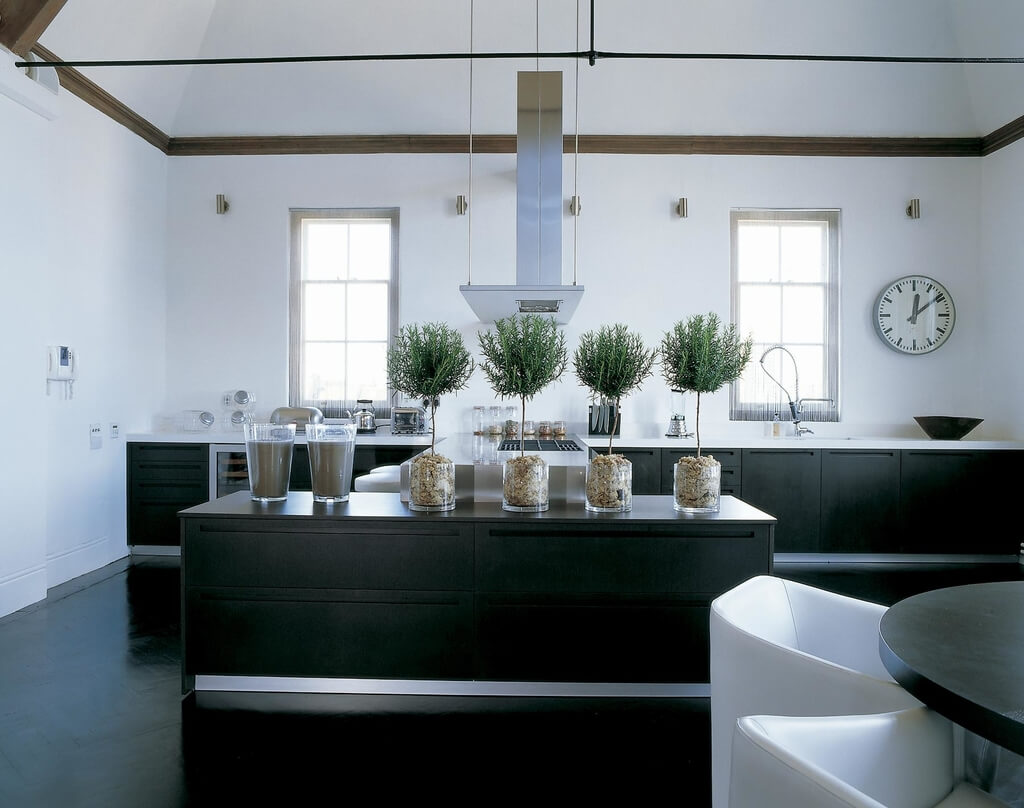 The British interior designer Kelly Hoppen presents a 2 in 1 kitchen in a Londoner Home. Hoppen creates two separated areas, however, they share the same materials. The kitchen furniture and the round dining table share the same dark wood. In addition, the bar stools and the dining chairs have the same ethereal fabric.
SAHARA Dining Table
Made from black lacquered in gloss finishing, Sahara is the perfect dining table to match with custom-made kitchen furniture with lacquered black finishing.
TRANSITIONAL WITH POPS OF COLOR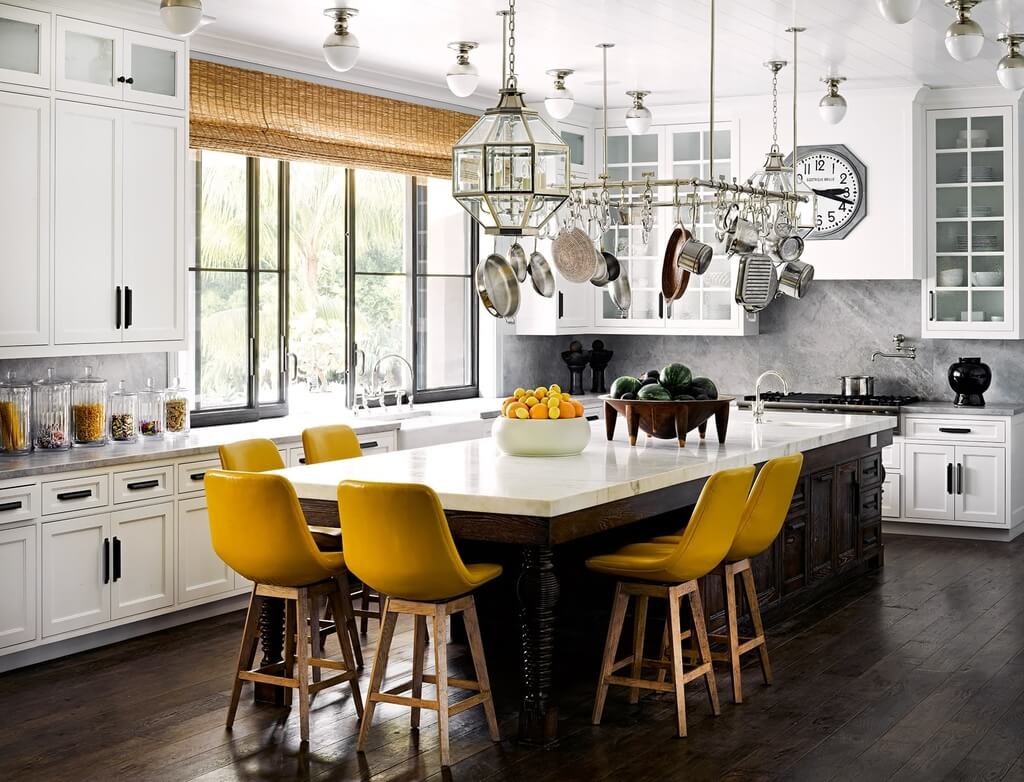 The Kardashian-Jenner's favorite interior designer, Martyn Lawrence Bullard, adds pops of color to this transitional-style kitchen. The traditional and modern kitchen furniture contrasts with the contemporary dining chairs in primary yellow.
MANTIS Chair
Mantis is a Bauhaus style chair. Minimal yet luxurious. The yellow upholstery in combination with the gold polished stainless steel makes Mantis one of a kind.
BOHEMIAN KITCHEN
The world of interior design knows Justina Blakeley for her unique bohemian style. Her kitchen design is colorful, full of patterns, plants, and eclectic decor pieces. Undoubtedly, Justina Blakeley's interiors are happy, and her kitchen design is truly a happy home living inspiration.
AMMIR Rug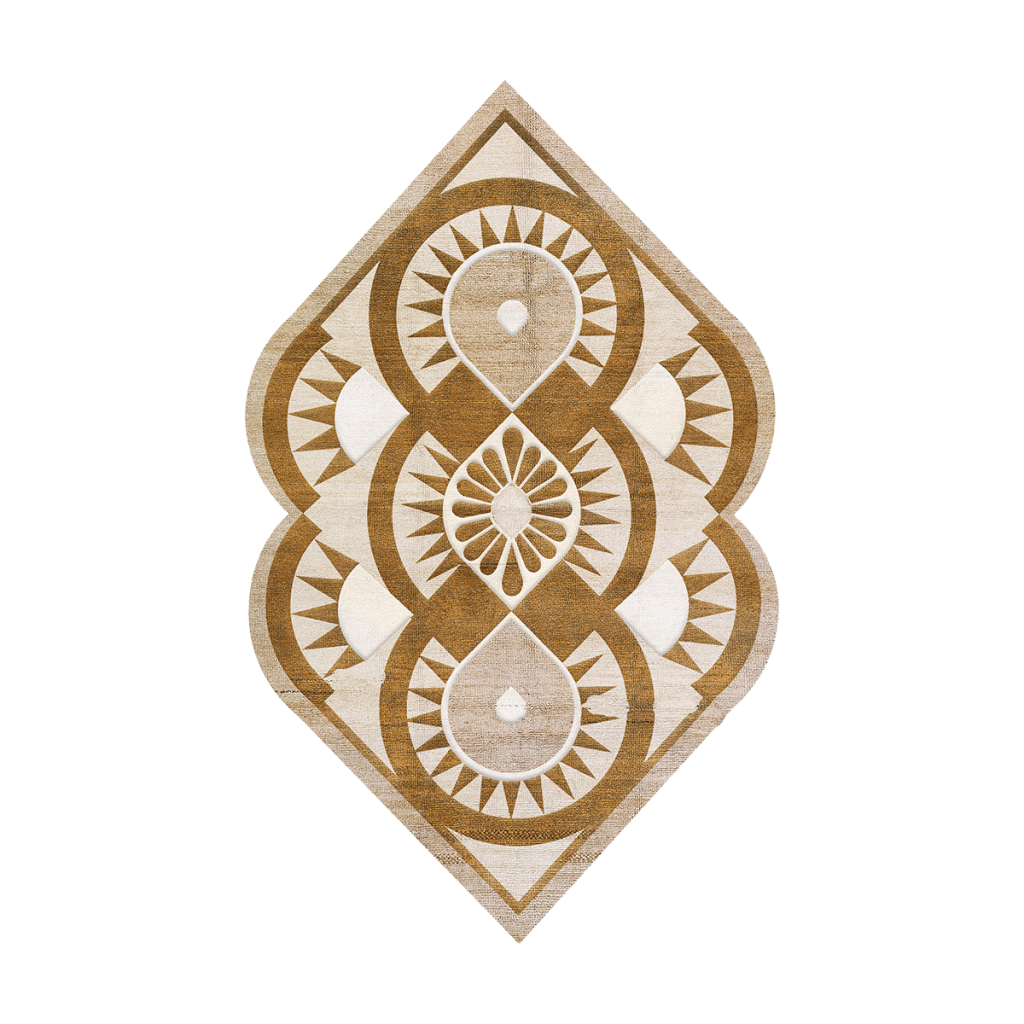 Ammir rug is an eclectic rug by Tapis Studio. Made from natural materials, it will honor sustainable design and happy home living. We imagine it laying on wood, surrounded by plants and colorful kitchen utensils. Perfect for a bohemian kitchen but also for cooking barefoot.
MODERN MEMPHIS KITCHEN DESIGN
India Mahdavi is a name to keep in mind. The French designer has a unique style. So unique that we can define it as maximalist, neither modern nor Memphis. However, in this Villa, the terrazzo floor in the kitchen in addition to the colorful and shaped decor elements leads us to a Modern Memphis world.
SCHLEMMER BOWL BY ACH COLLECTION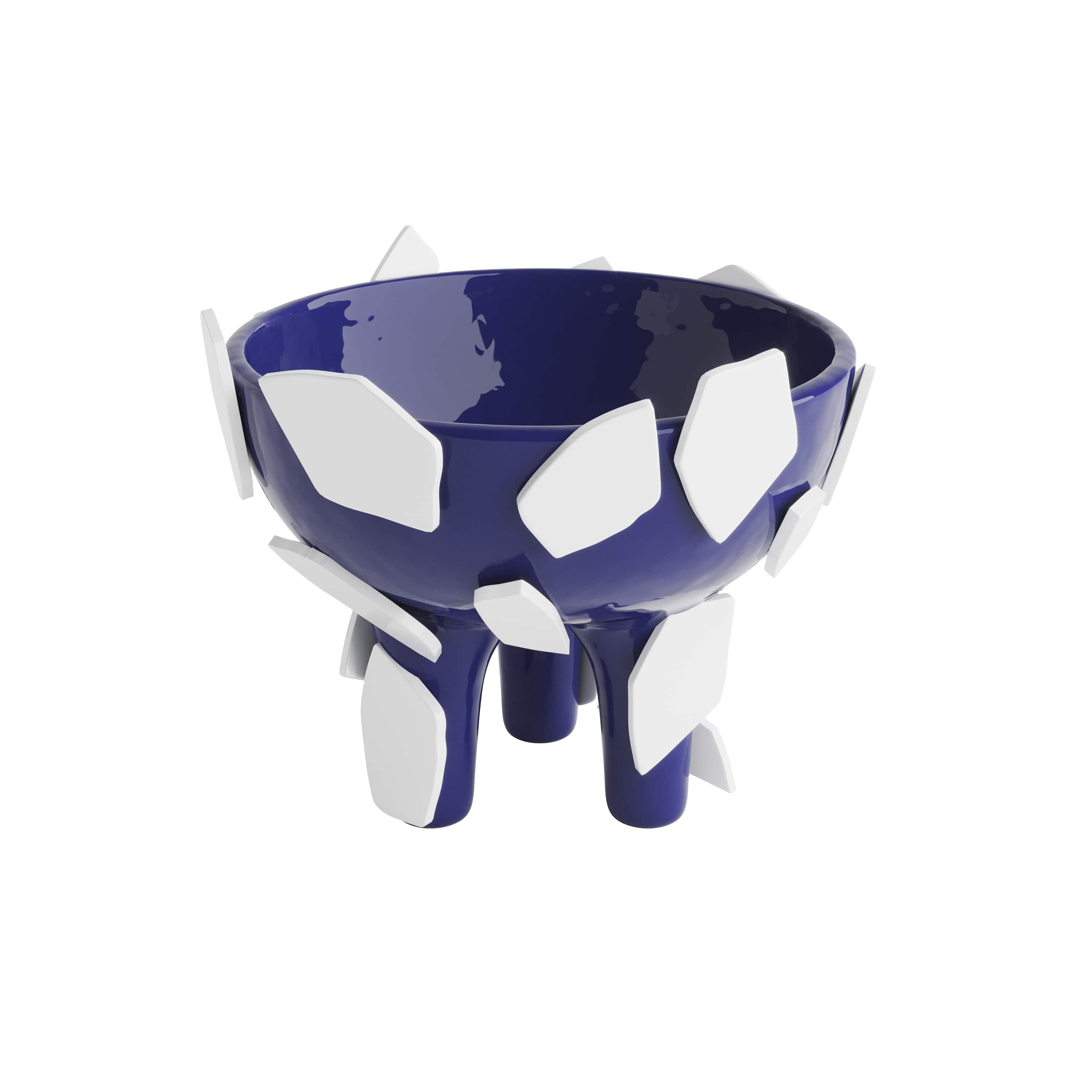 Schlemmer is the bowl to have in a Modern Memphis kitchen. The vibrant colors and the disruptive shapes make it an objet du désir.
For more luxury decoration for kitchen design, you really should go to Ach Collection website.
NEUTRAL KITCHEN DESIGN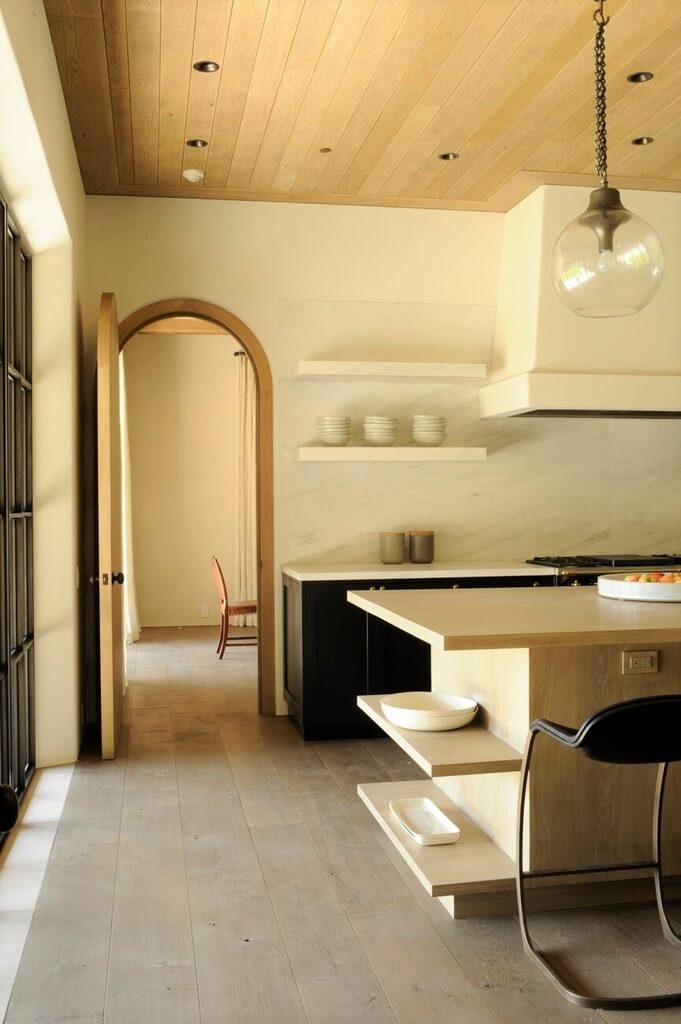 Kathryn M. Ireland proposals a neutral kitchen. To the sand tones, Kathryn adds black and gold accents. Because in interior design, gold is neutral, right?
ROSALIA Cabinet
No products were found matching your selection.
Rosalia is the perfect neutral color cabinet to add to your kitchen design. Next to the kitchen island, it will serve as a side storage piece but as a luxury statement piece as well.
VINTAGE KITCHEN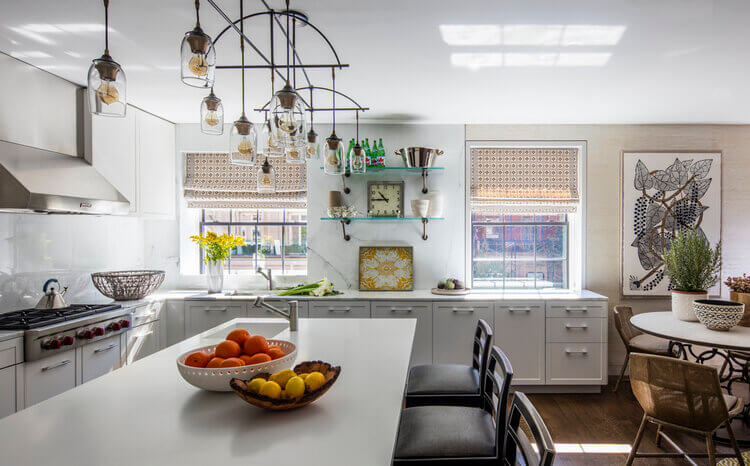 Thom Filicia designs a vintage kitchen. The white furniture kitchen pairs with a breakfast area. The kitchen design exhales a morning breakfast in the middle 60's, and we love it.
For more ideas on kitchen design, take a quick reading on kitchen lighting and complete your modern kitchen project.