The ambitious US$136 million Museum of the Future designed by Shaun Killa is destined to play a pivotal role in inspiring and nurturing imagination globally.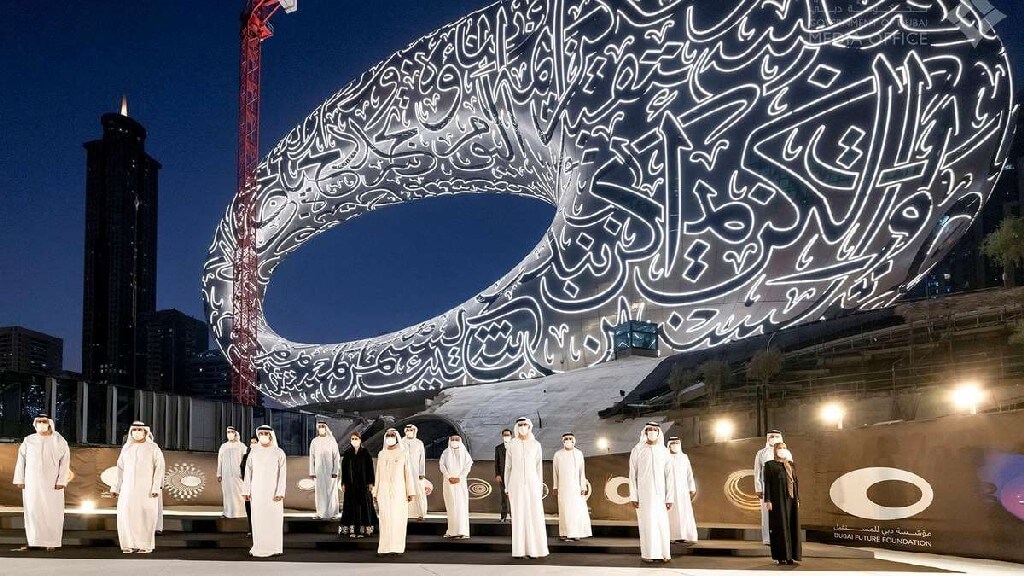 Defining New Building Tech
Museum of the Future has pushed the boundaries of design. It is one of the most complex steel and façade projects to date. The building is more than a cultural icon. Moreover, it is a great example of collaboration and sharing expertise. A regional design practice engaged with global leaders in new building materials and techniques and incorporated their pioneering technologies into the built environment.
"It took just 14 months to complete the steelwork. During the construction process, they use a laser scanner to compare the positions of elements assembled with the 3D model."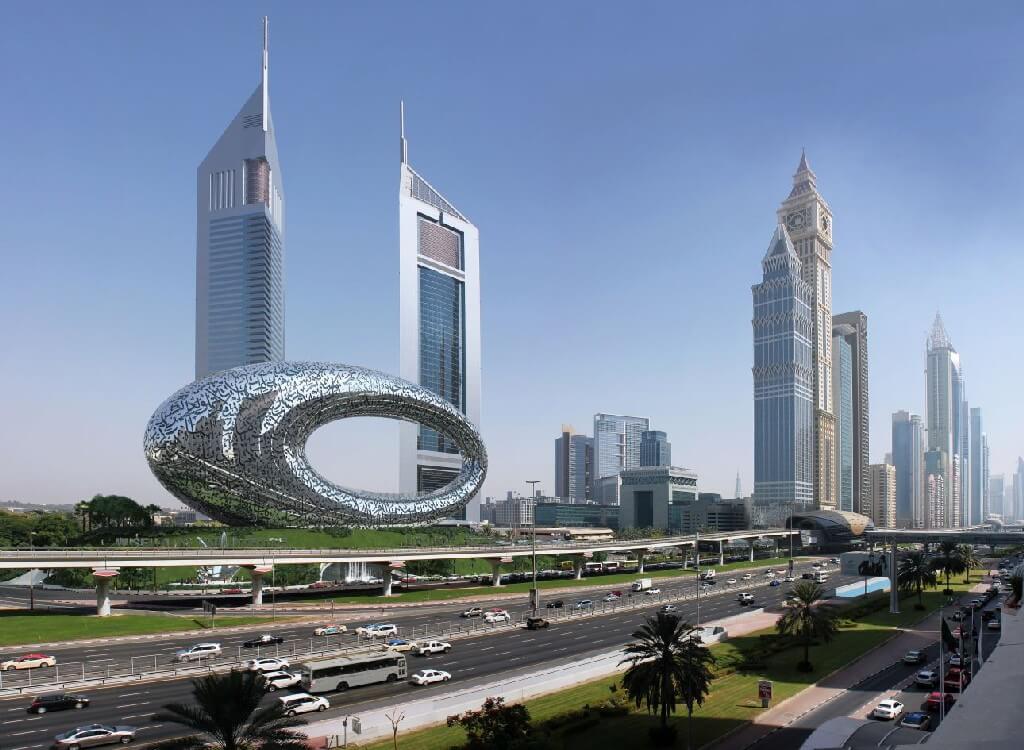 A Place To Dream
Each panel is unique in shape. The Arabic calligraphy is inspired by quotes from His Highness Sheikh Mohammed Bin Rashid Al Maktoum's vision for the future. His beliefs on how innovation in education sectors, healthcare, smart cities, transportation, and sustainability can improve the wellbeing of people worldwide are emblazoned, larger-than-life on the steel exoskeleton.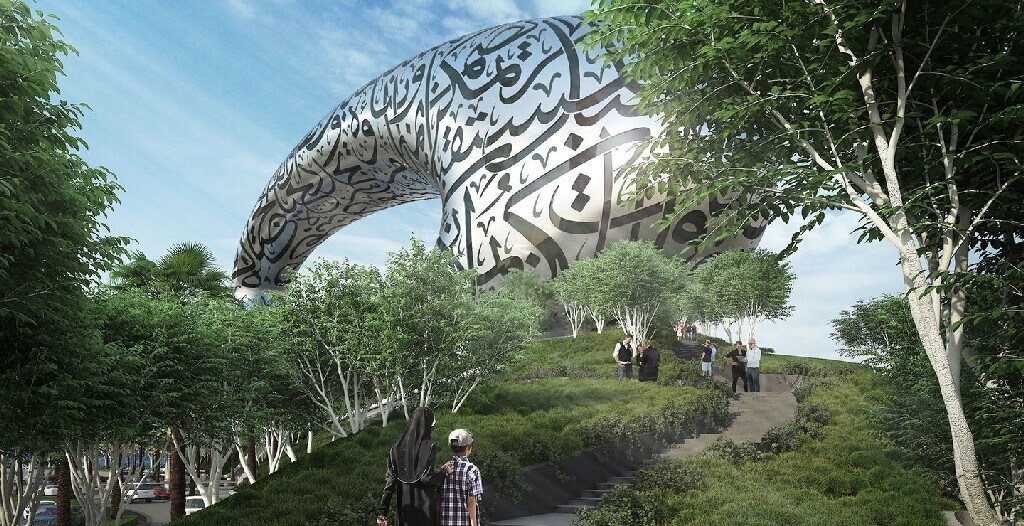 A Manifestation Of The Future
The primary inspiration of the building's unique shape was to create a form that embodies humanity and its aspirations. Therefore, the physical building embodies floors and spaces. They represent our understanding of the 'future' as we know it today and possibly for the next few years. In contrast, the void represents the 'unknown,' and people who seek the unknown innovate and discover new ideas that help guide humanity towards a better future.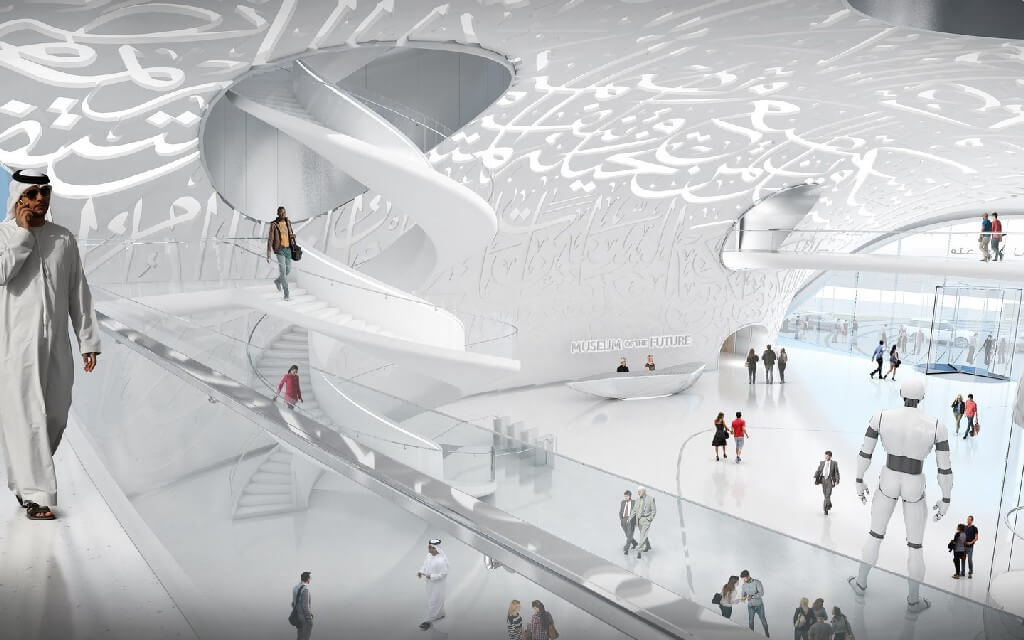 A Blueprint For Sustainable Design
Sustainability has been the main driver for the Museum of the Future's design since its first sketch. The aspiration was to make the design, fabrication, and operational resources as sustainable as possible.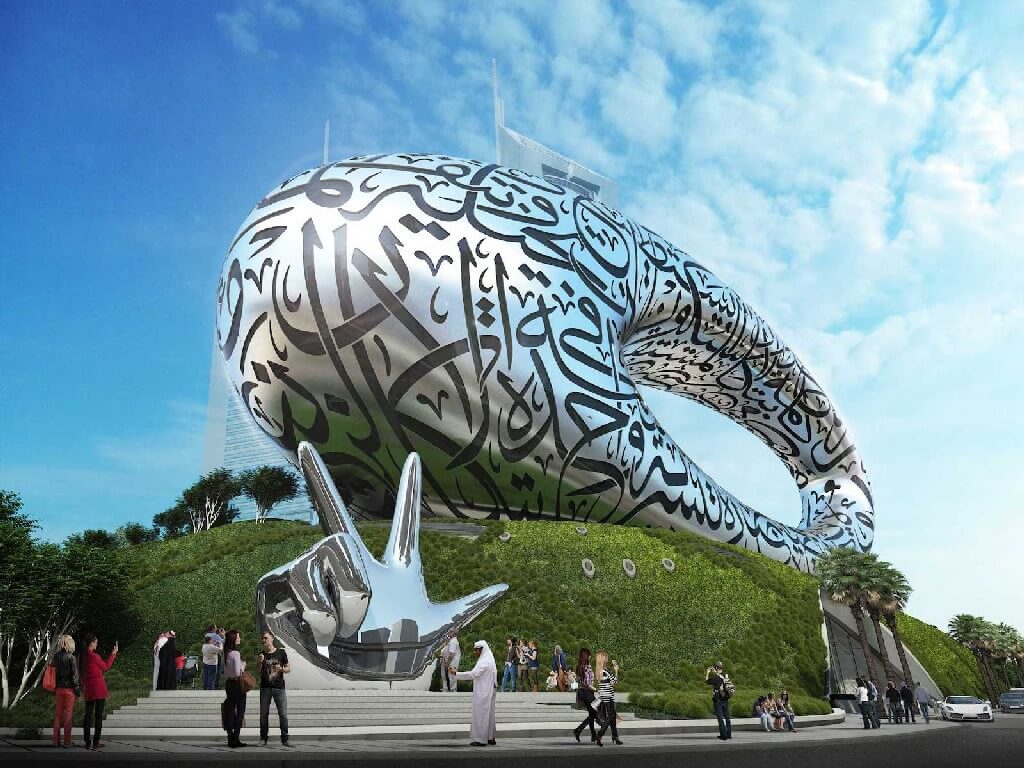 As part of this strategy, the project achieved LEED Platinum certification by using passive solar design, low-energy and low-water engineering solutions, recovery strategies for both energy and water, and building integrated renewables from an offsite solar farm.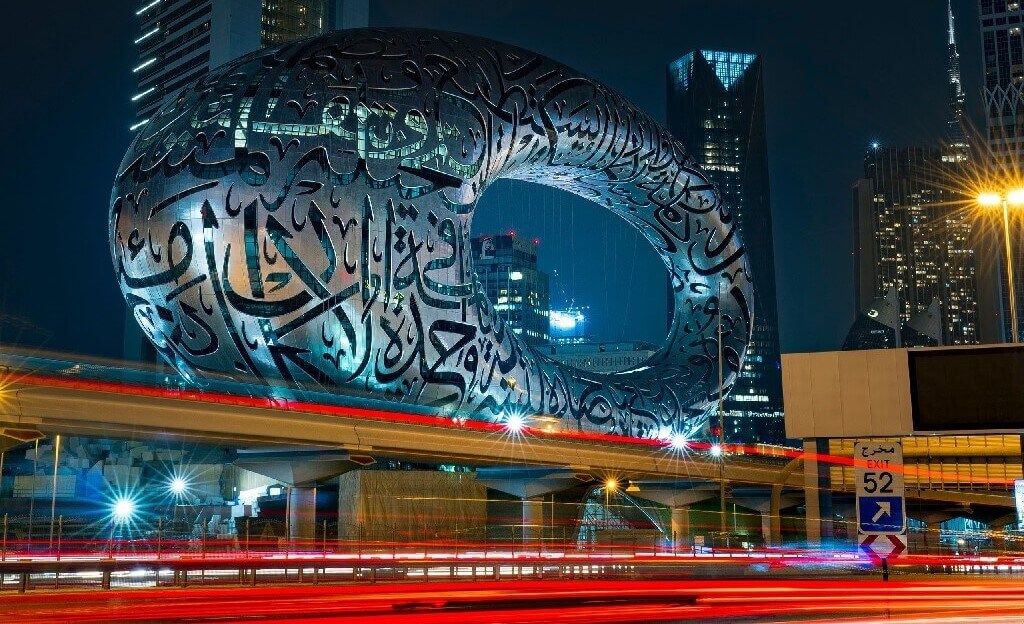 A Global Attraction
The Museum of the Future is hoping to attract more than one million visitors a year. Nevertheless, it will become a showplace for a new era. A center of creativity and hope that combines elements of the exhibition, immersive theatre, and interactive attractions.
Imagined as a home for tolerance, inviting varied cultural, philosophical, social, and spiritual outlooks, the Museum will be an incubator for ideas and designs, a driver for innovation, and a global destination for inventors and entrepreneurs.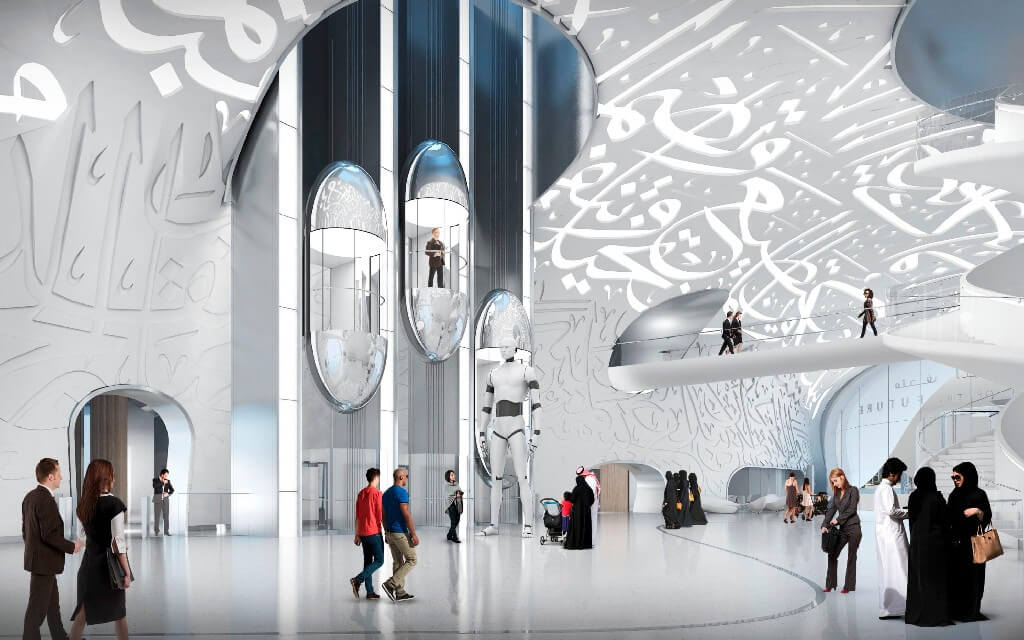 We really hope you liked our article and the interior's suggestions. Feel free to pin all the images to your favorite Pinterest board or to print it and use it on your projects' mood boards. Meanwhile, you can also visit our Pinterest boards in order to get more inspirations.
Get more ideas for your projects and find functional, stylish, and sizable lighting and furniture choices: