This Soho Penthouse is characterized in large part by being organic and graceful. So enter this multicultural decorations from Studio Razavi.
In the heart of SoHo, a captivating masterpiece awaits with an unwavering commitment to bridging the realms of aesthetics and functionality, this architectural gem beckons its inhabitants to embrace a remarkable trade: the exchange of mere square footage for an ethereal sense of unity and the multicultural decorations
Studio Razavi breathed new life into the Soho penthouse, ingeniously modifying its facades to unveil resplendent large bay windows that effortlessly harmonize with the surrounding cityscape.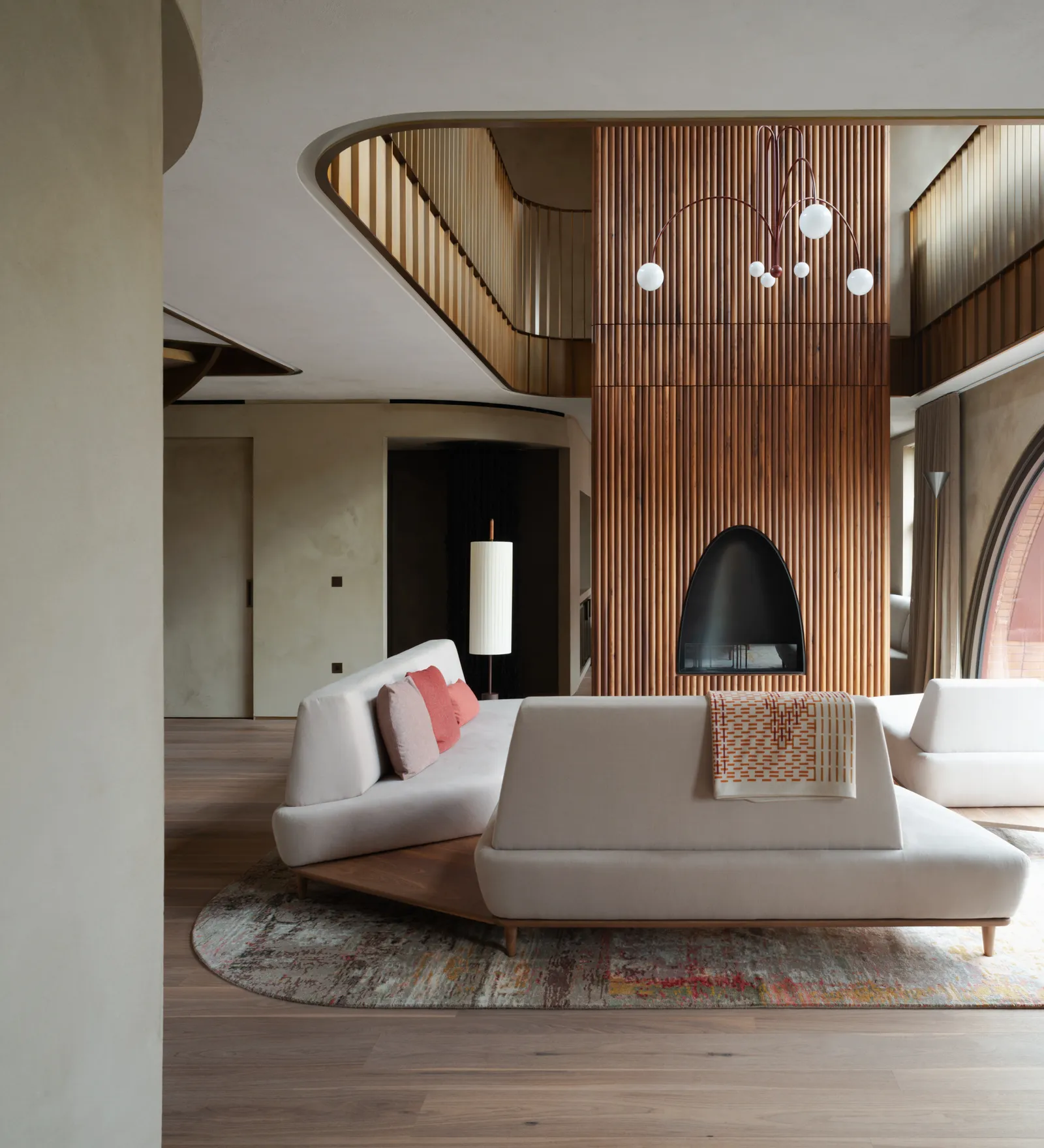 These architectural interventions bestowed upon the Soho penthouse an enchanting visual connection, seamlessly blending the vibrant energy of the streets with the serenity found within. Elevating the Soho penthouse's allure to new heights, the architects embarked on a transformative journey by redesigning the top floor, bestowing it with access to two expansive terraces outing all the multicultural decorations features in it.
Studio Razavi Architects deftly curated a harmonious dialogue between these distinct multicultural decorations, creating a symphony of aesthetics that enchants the senses. Every corner reveals meticulous attention to detail, where the essence of each culture is masterfully woven into the tapestry of the Soho penthouse's identity.
The visionary founder of Studio Razavi's worldwide powerhouse, which has offices in the cosmopolitan cities of Paris, London, and New York, had a multicultural decorations background. Razavi has set out on a transforming voyage, drawing inspiration from the rich tapestries spun by designers and architects throughout these varied places.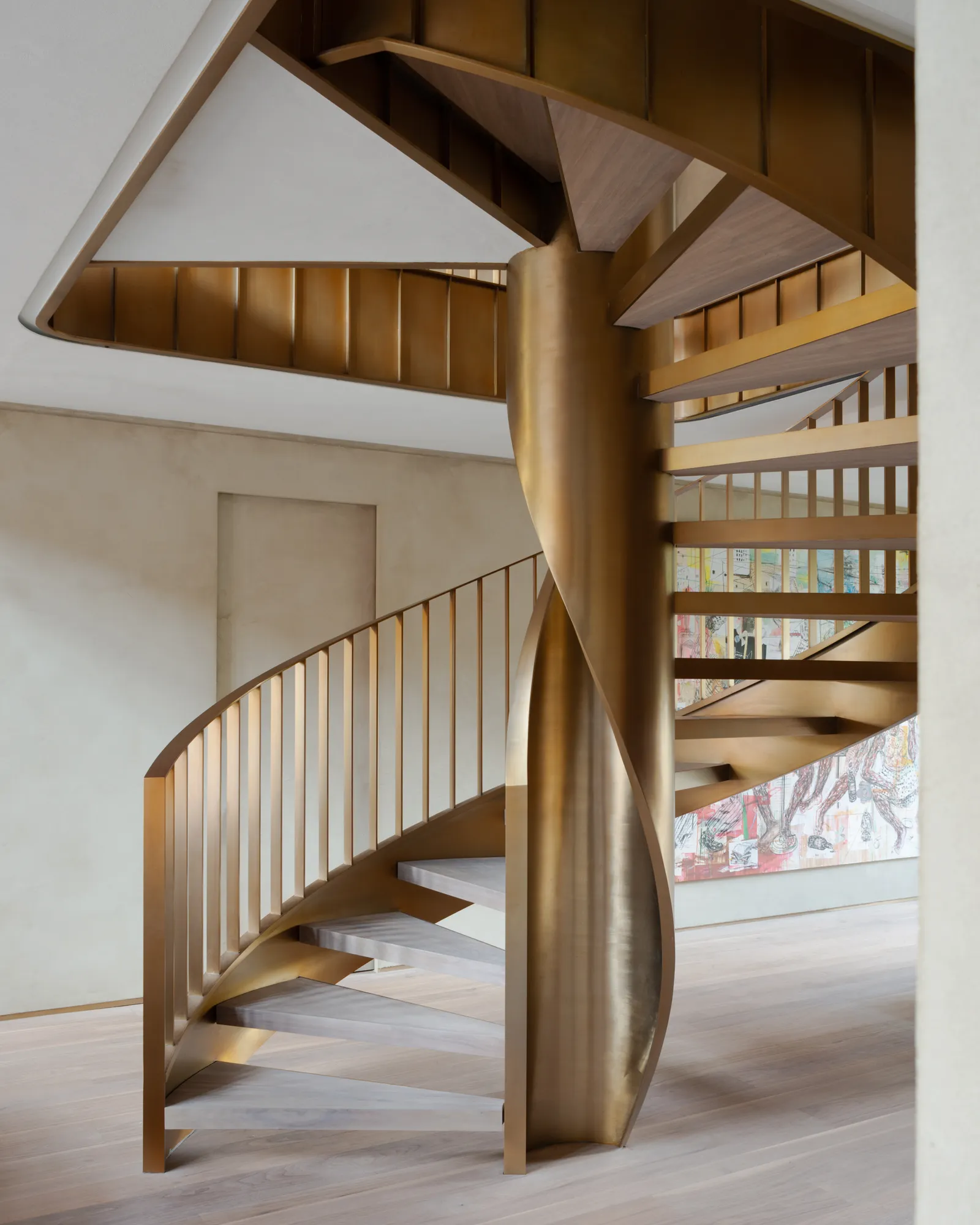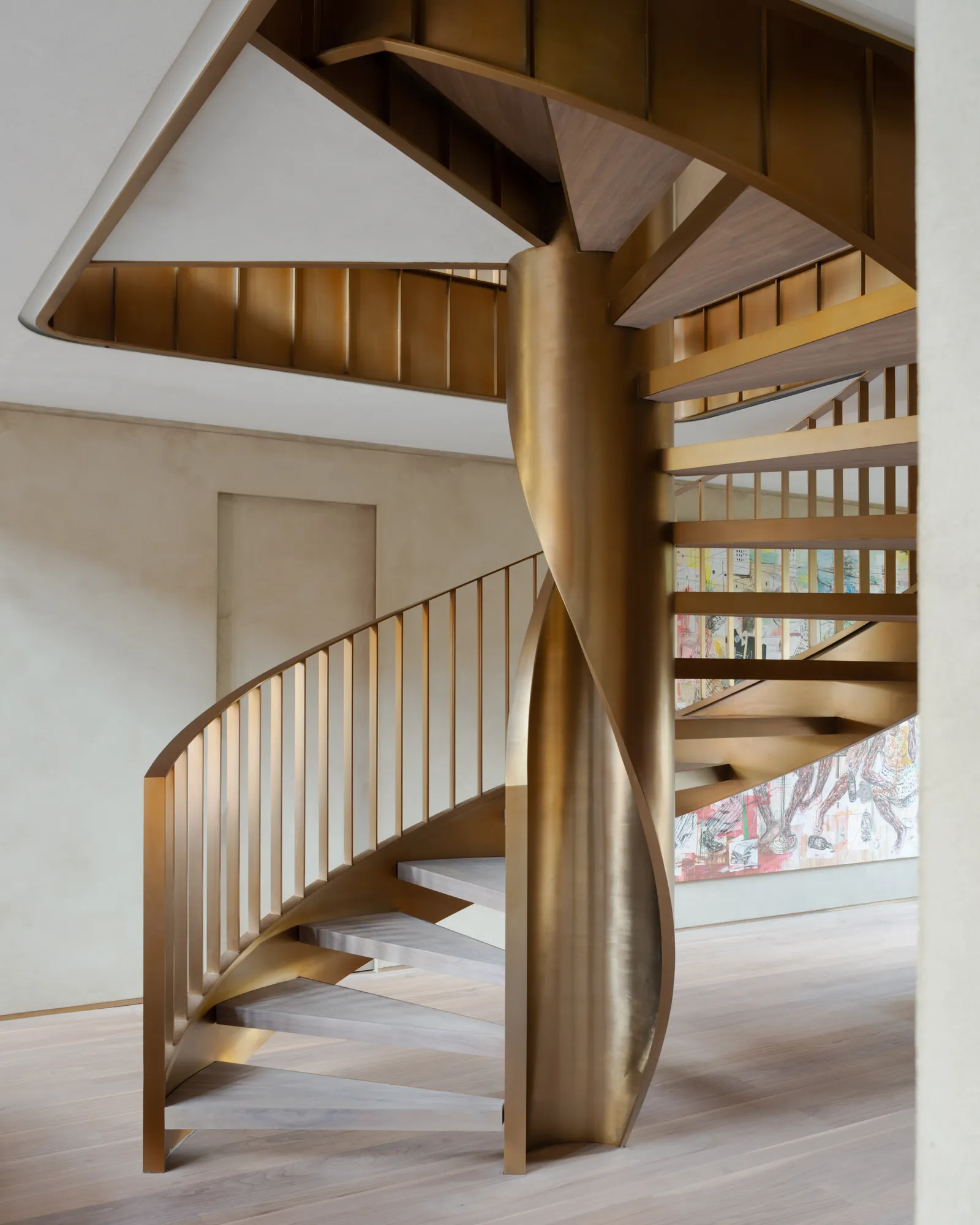 According to Razavi, "I have had the privilege to learn from the finest minds in each of these countries, and their influence resonates deeply within my work." Italian interior joinery has made a lasting impression thanks to its finesse and rigorous attention to detail, which gives Razavi's creations a distinct air of refinement. He has absorbed the American value of boldness from them, unafraid to challenge accepted design norms. Infusing Razavi's work with an unmistakable attraction, the French, masters of aesthetics, have imparted their exquisite sense of beauty, additionally, from Japan, a country famed for its mastery of light and lyrical use of materials."
The grand staircase, a majestic union of steel and adorned with a captivating bronze-colored patina, stands as a testament to the unity of the Soho penthouse triplex's inhabitants. It symbolizes not only the physical connection between floors but also the emotional bond shared by the family who calls this sanctuary home.
An embodiment of grace and strength, it weaves its way through the multicultural decorations, serving as a constant reminder of the power of togetherness. Its presence unites the family, forging a harmonious sanctuary.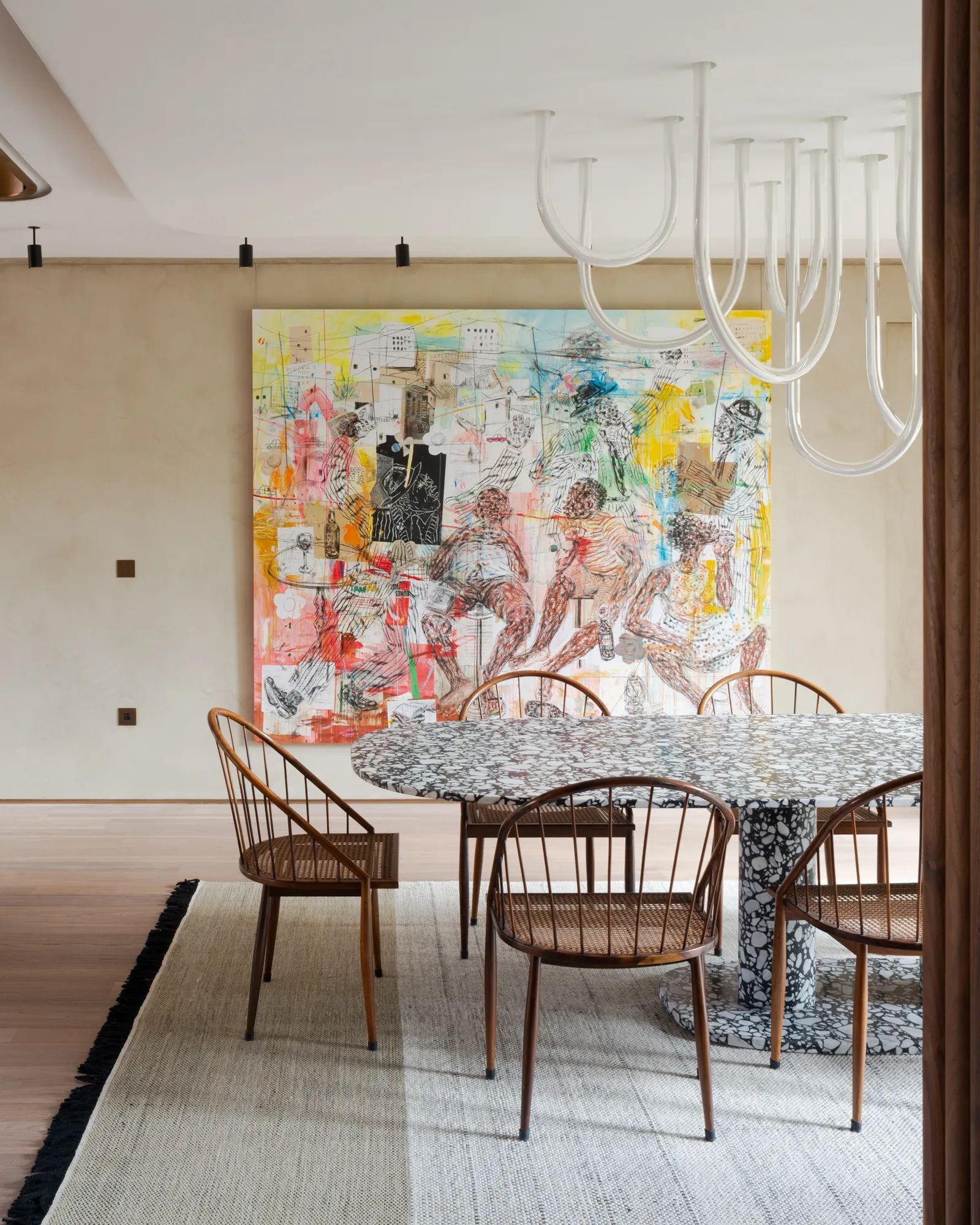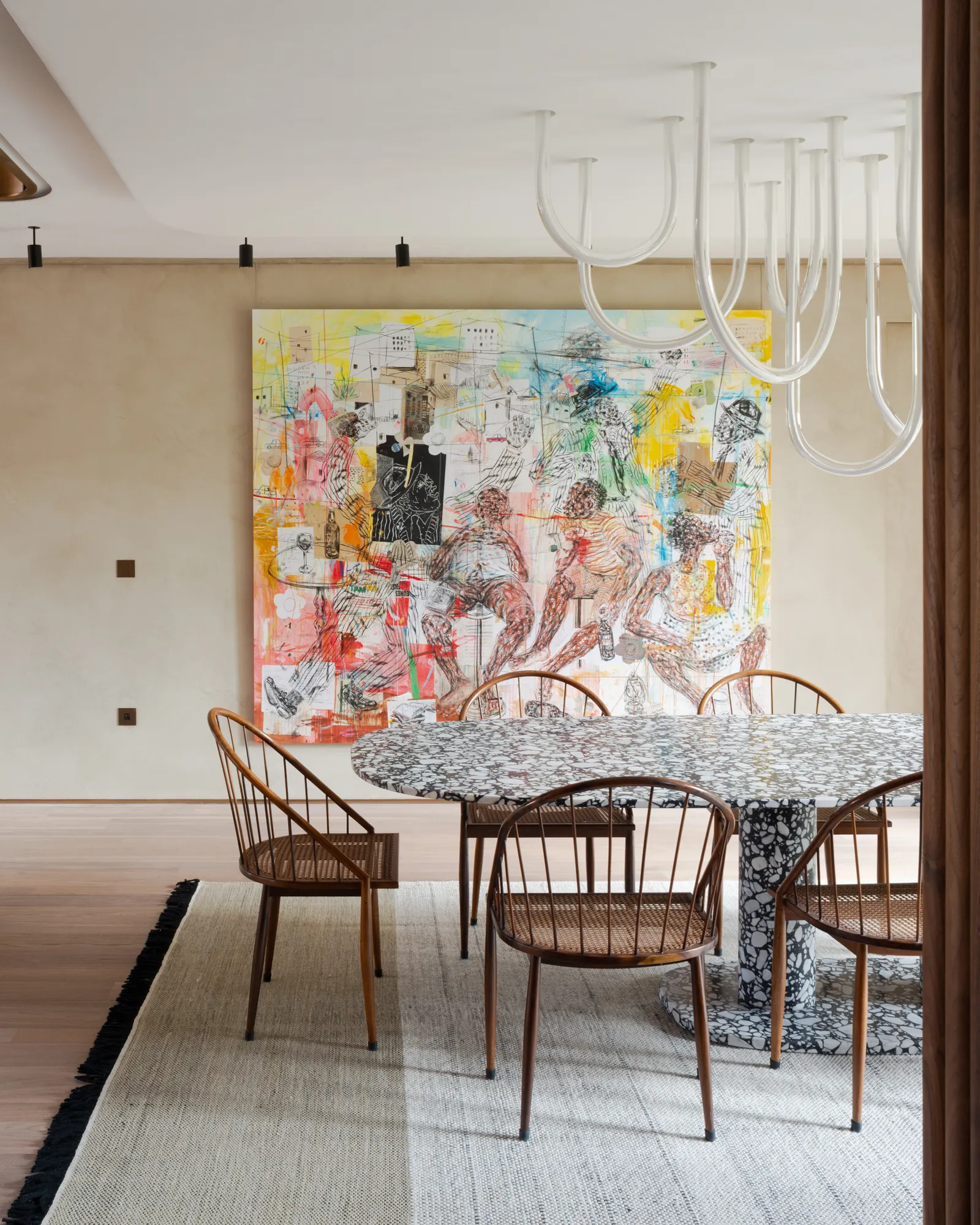 Eschewing the rigidity of straight lines, Razavi's vision embraced the fluidity of curves, harmoniously echoing the graceful contours found in the circular and spiral staircases that grace the Soho penthouse.
The design team at Studio Razavi was meticulous in their curation and understood the powerful effect that a Soho penthouse can have from a cohesive treatment of the floor and walls. The scene was created for the delicate fittings adorning the doors, the alluring design of the fireplace, and the exquisite craftsmanship of the stair railings to shine by using a unified aesthetic canvas.
Every material used within this architectural opus was chosen with intention and purpose, each one strategically contributing to the symphony of design. The studio's discerning eye sought multicultural decorations materials that would evoke a sensory experience, elevating the ambiance and infusing the Soho penthouse with an air of timeless elegance.
These customized multicultural decorations have received a great deal of praise for their artistry. Studio Razavi's designs are highly sought after because of their revered flawless craftsmanship and unmatched aesthetic sensibilities, which has led to requests for replicas of these magnificent multicultural decorations.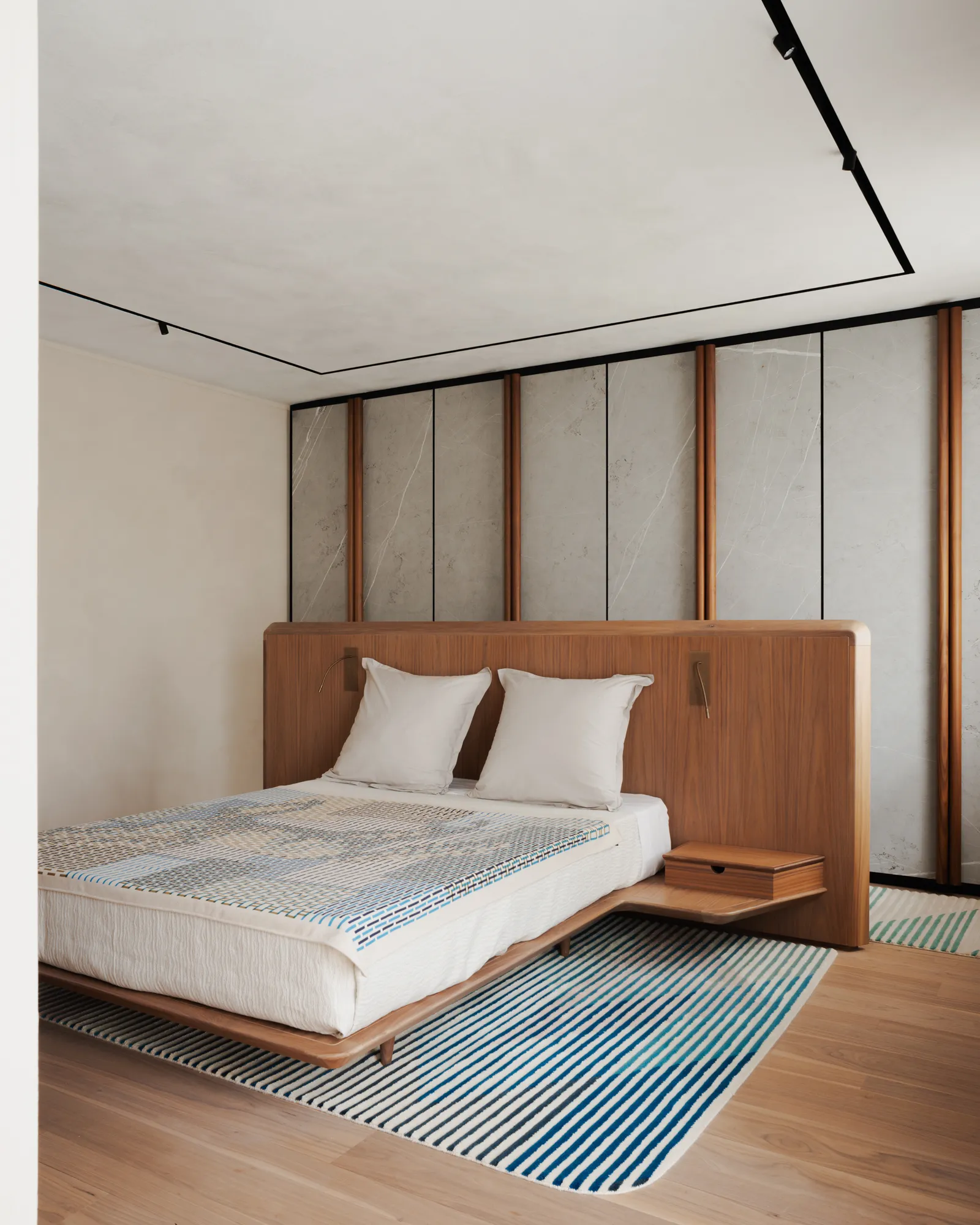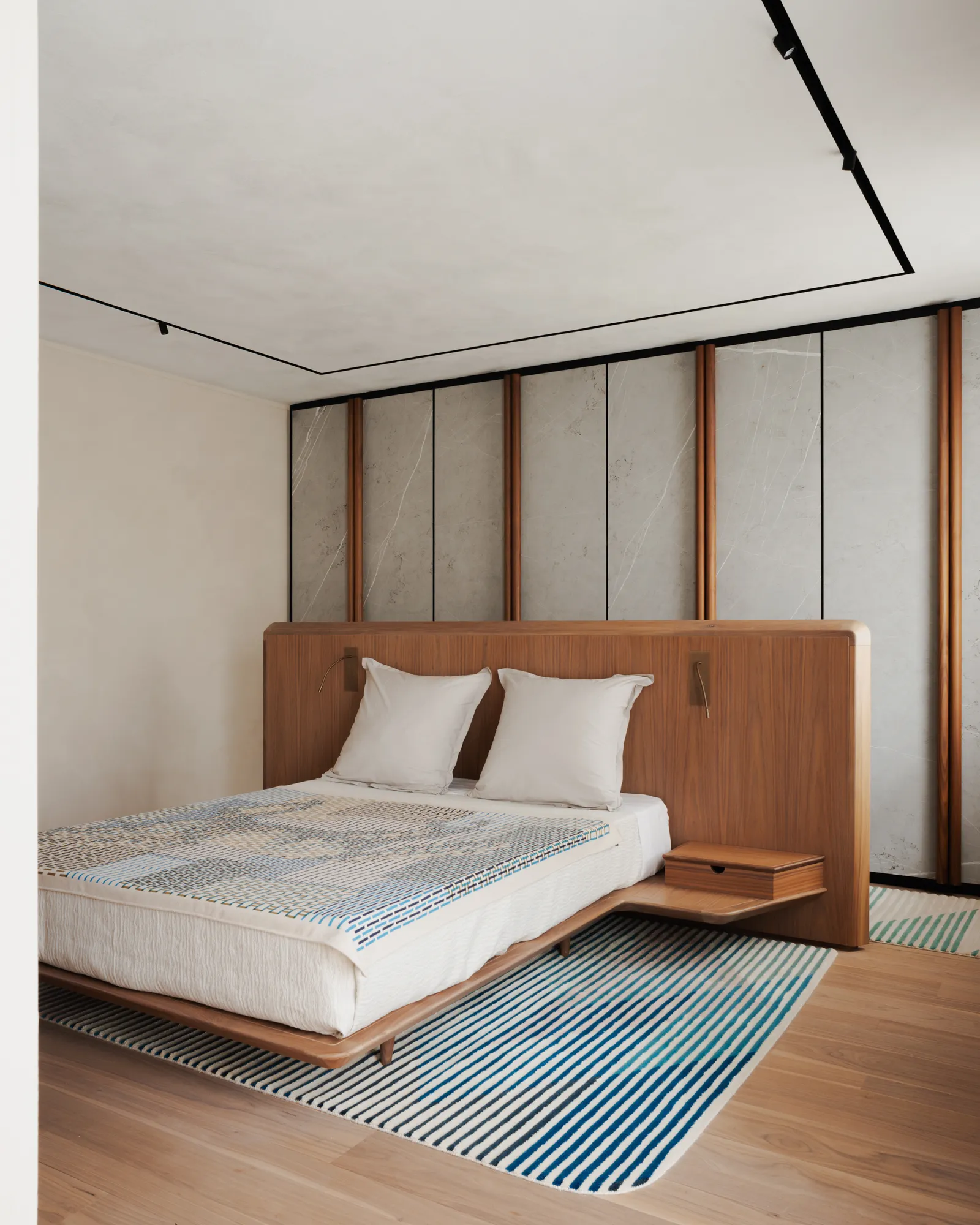 Within the captivating tapestry of this SoHo penthouse, the remaining space unveils a captivating ensemble of furniture, seamlessly blending midcentury modern masterpieces with contemporary creations.
Midcentury modern furniture, with its iconic silhouettes and enduring allure, finds its rightful place amidst the architectural wonders of Studio Razavi's creation. These timeless pieces, celebrated for their clean lines, organic forms, and seamless marriage of functionality and style, add an element of nostalgia.
These modern furnishings, born out of the creative minds of today's visionary designers, push the boundaries of imagination, offering fresh perspectives and innovative forms.
This SoHo penthouse becomes more than just a physical structure, it is an ode to the transformative power of design, a multicultural decorations. Studio Razavi Architects have created a living testament to the intertwining threads of culture, history, and human connection. It is a place where the beauty of diverse design sensibilities merges, inspiring us to embrace unity, transcend boundaries, and celebrate the extraordinary in every aspect of our lives.
We sincerely hope that this article has provided you with inspiration for your future projects. May the fusion of diverse design sensibilities showcased in this remarkable penthouse ignite your creativity and guide you toward creating a penthouse that embodies unity, beauty, and the power to transform lives. For further inspiration, please check out our Journal.