La Macchina, an Italian studio based in Rome, transformed this small 800-square-feet home from the 50s into a contemporary apartment with surprise in every corner.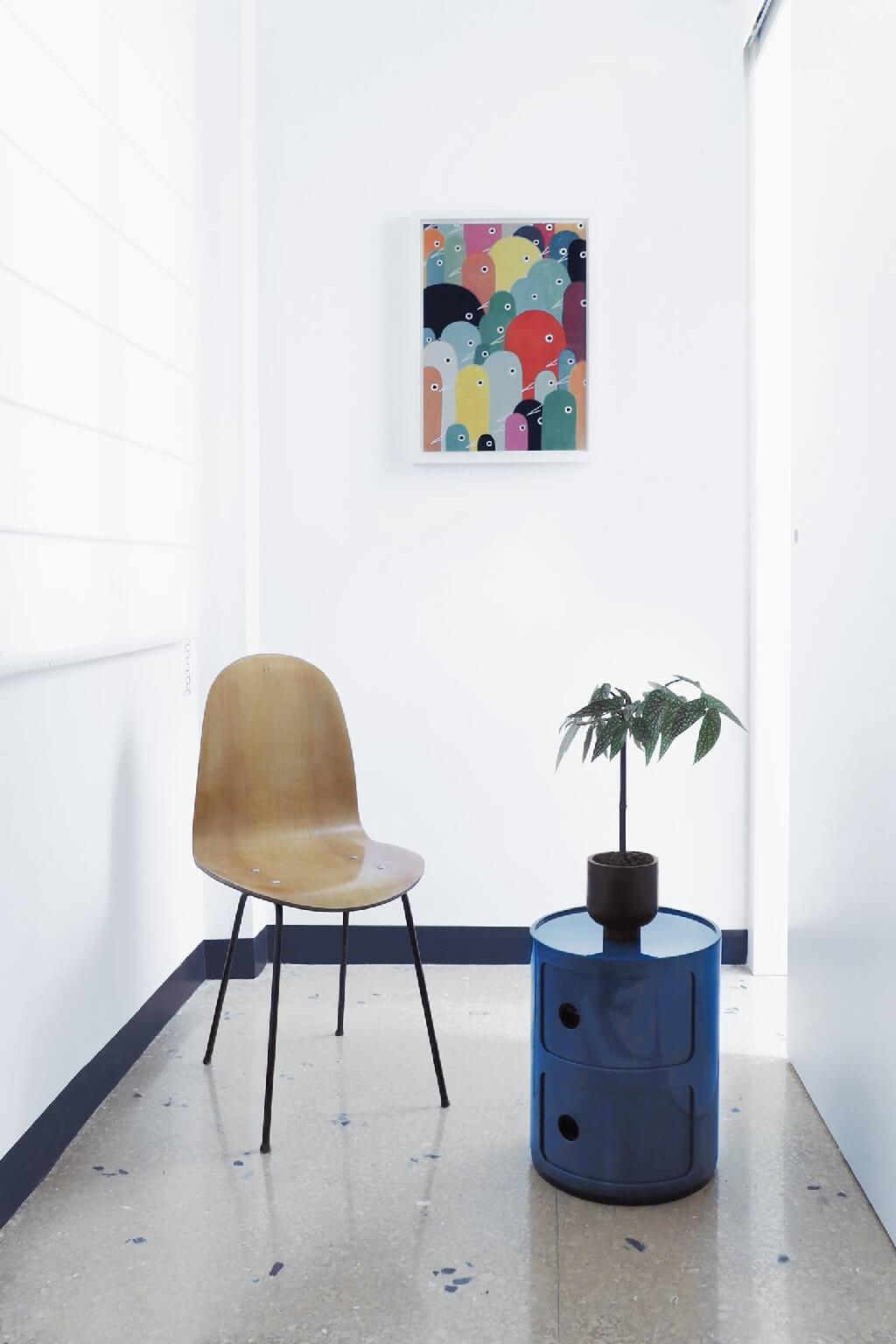 Influenced by cinema, music, painting, and illustrations, the co-founders of La Macchina Studio – Gianni Puri and Enrica Siracusa – decided to design this tiny contemporary apartment with plenty of imagination.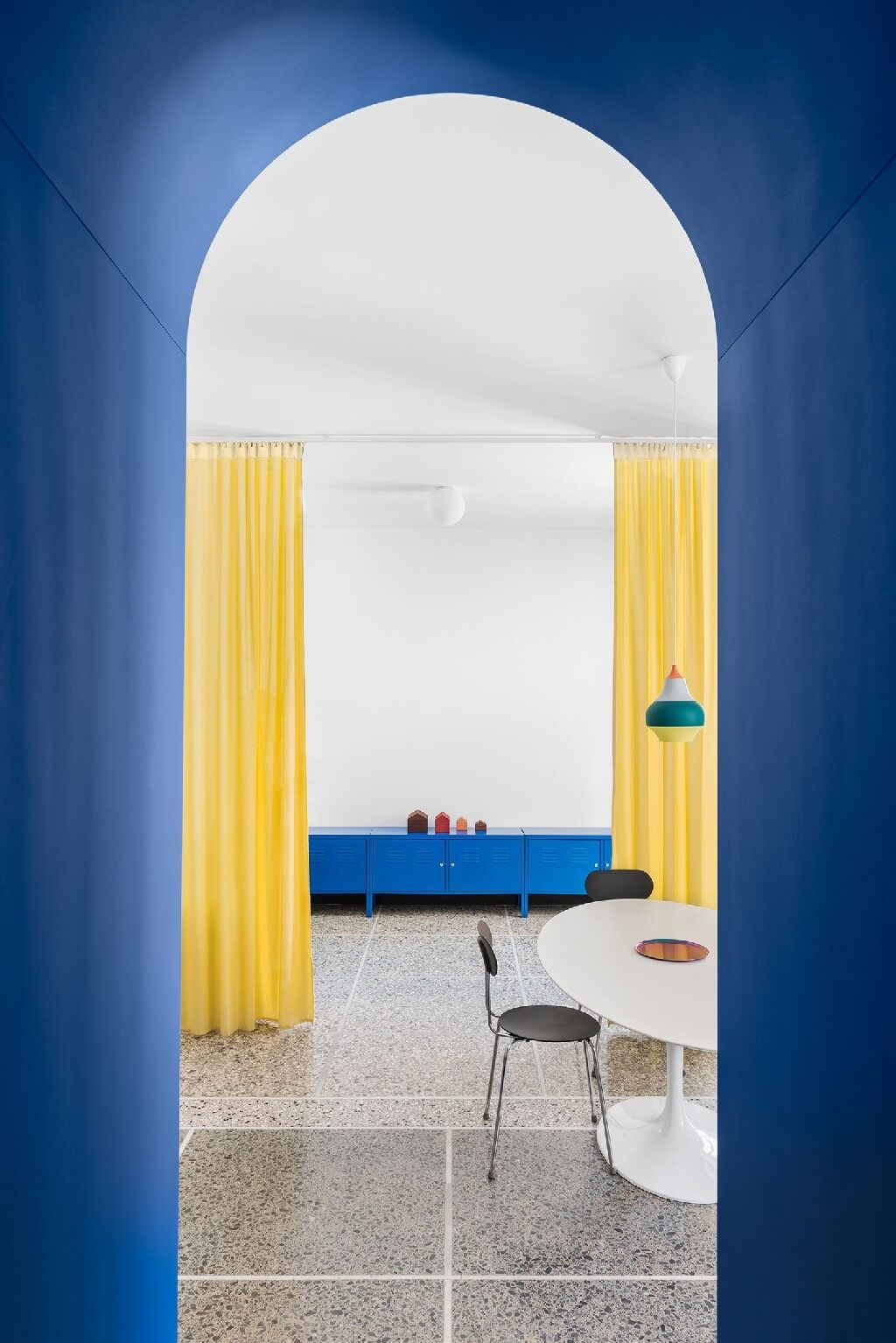 They looked to creatives to completely reinvent this apartment in the heart of the Appio Latino built in the 50s.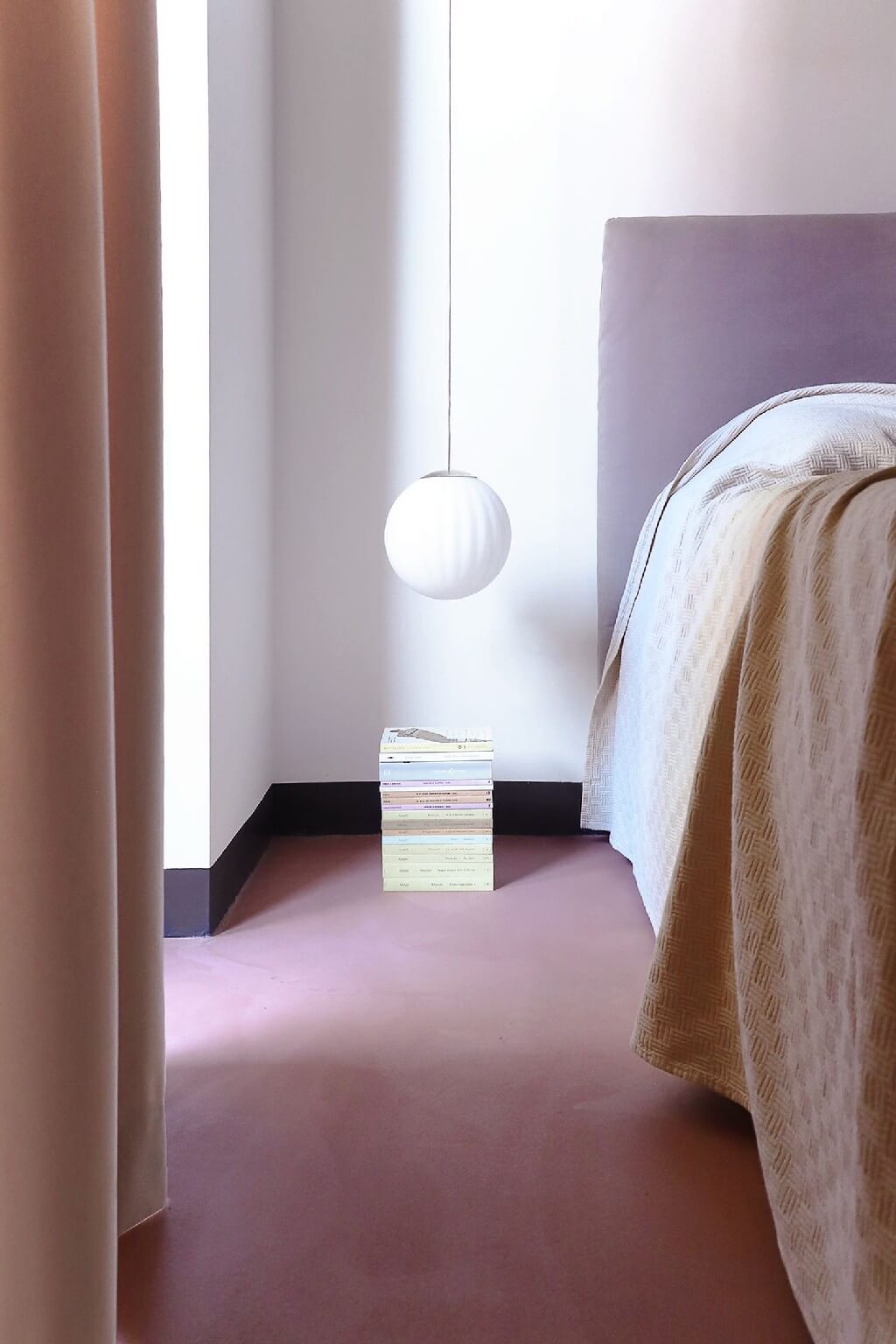 The owners are a young couple who wanted a contemporary and cheerful home. With the help of local artisans, the architects introduced new materials such as Botticino marble and micro-cement. They combine them with colorful accents, such as the arched blue door in the living space and the yellow curtains.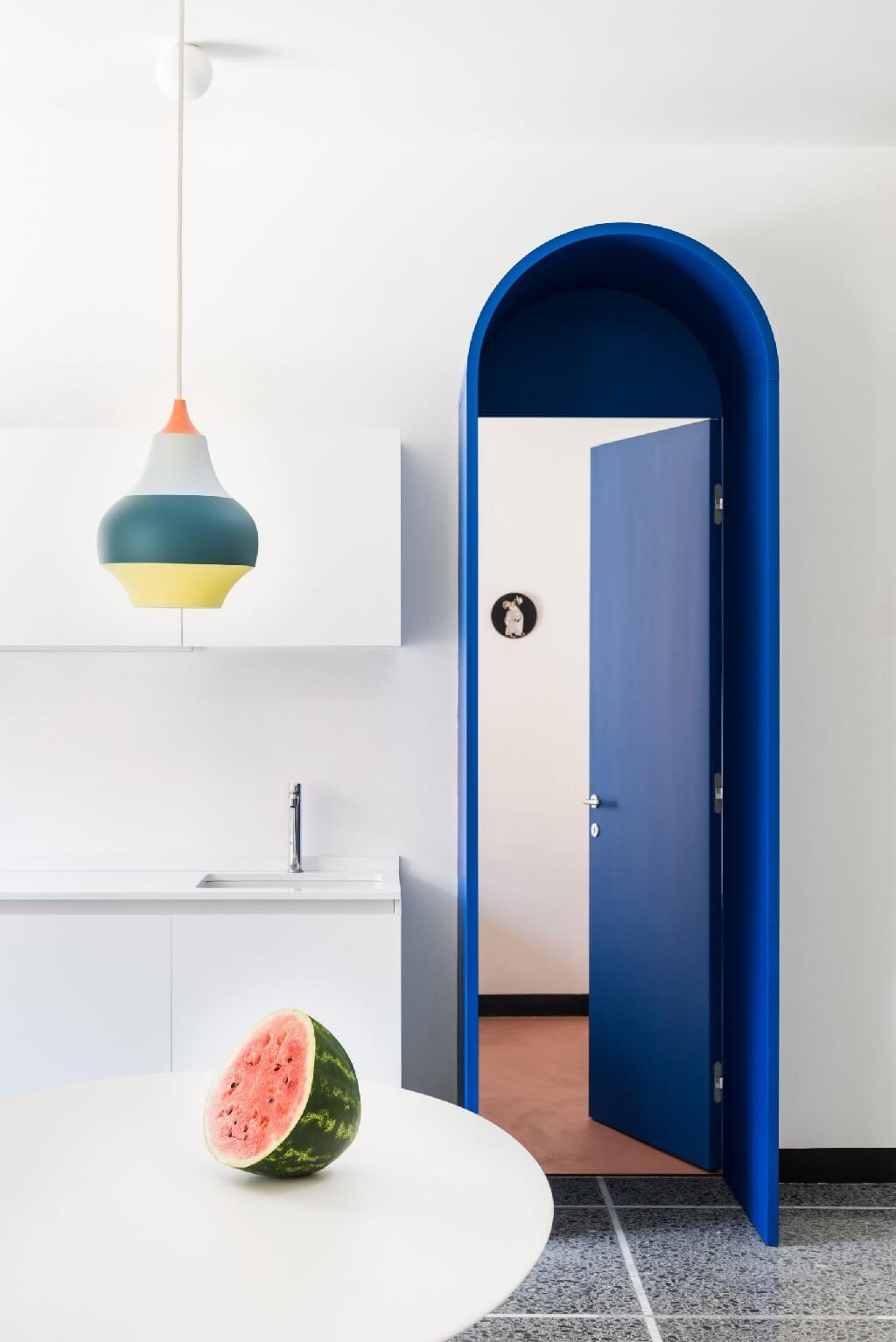 For Gianni and Enrica, creating theatrical spaces is essential, and that is exactly what they did with this stunning apartment. The duo craves magic in everyday life. These surreal design elements highlight not only the architectural features of the home, but through a carefully considered play of colorful contrasts, graphic motifs, and unexpected elements, create the illusion of a space much grander.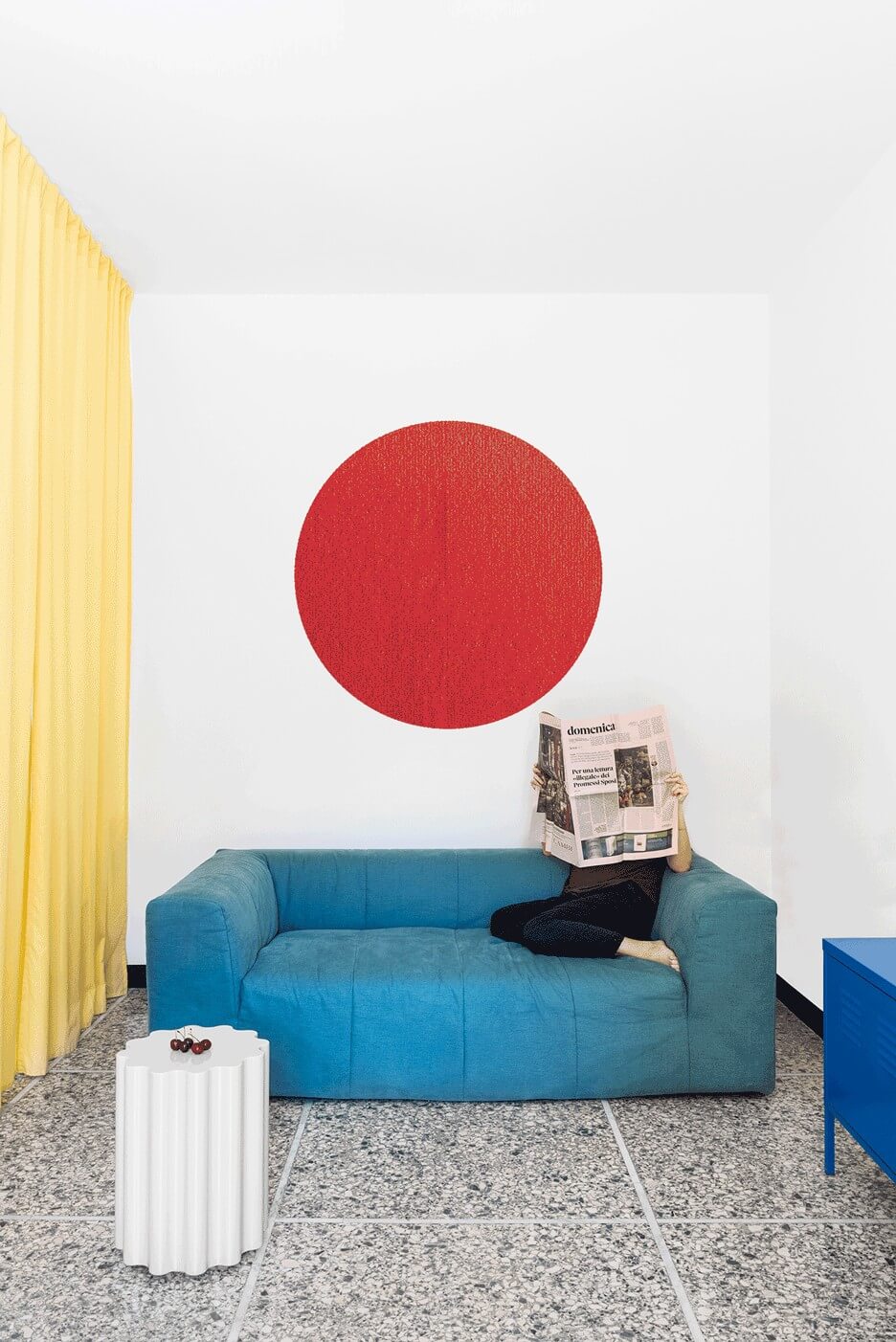 Its tiny size notwithstanding, the home is a treasure trove of iconic design. A Tulip table by Eero Saarinen, Mariolina chairs by Enzo Mari, Divano Goto sofa by Disegno Doppio, Colonna stool by Ettorre Sottsass, Componibili coffee table by Anna Castelli Ferrieri and Cirque lamp by Louis Poulsen, are some of the pieces that take pride of place in the home.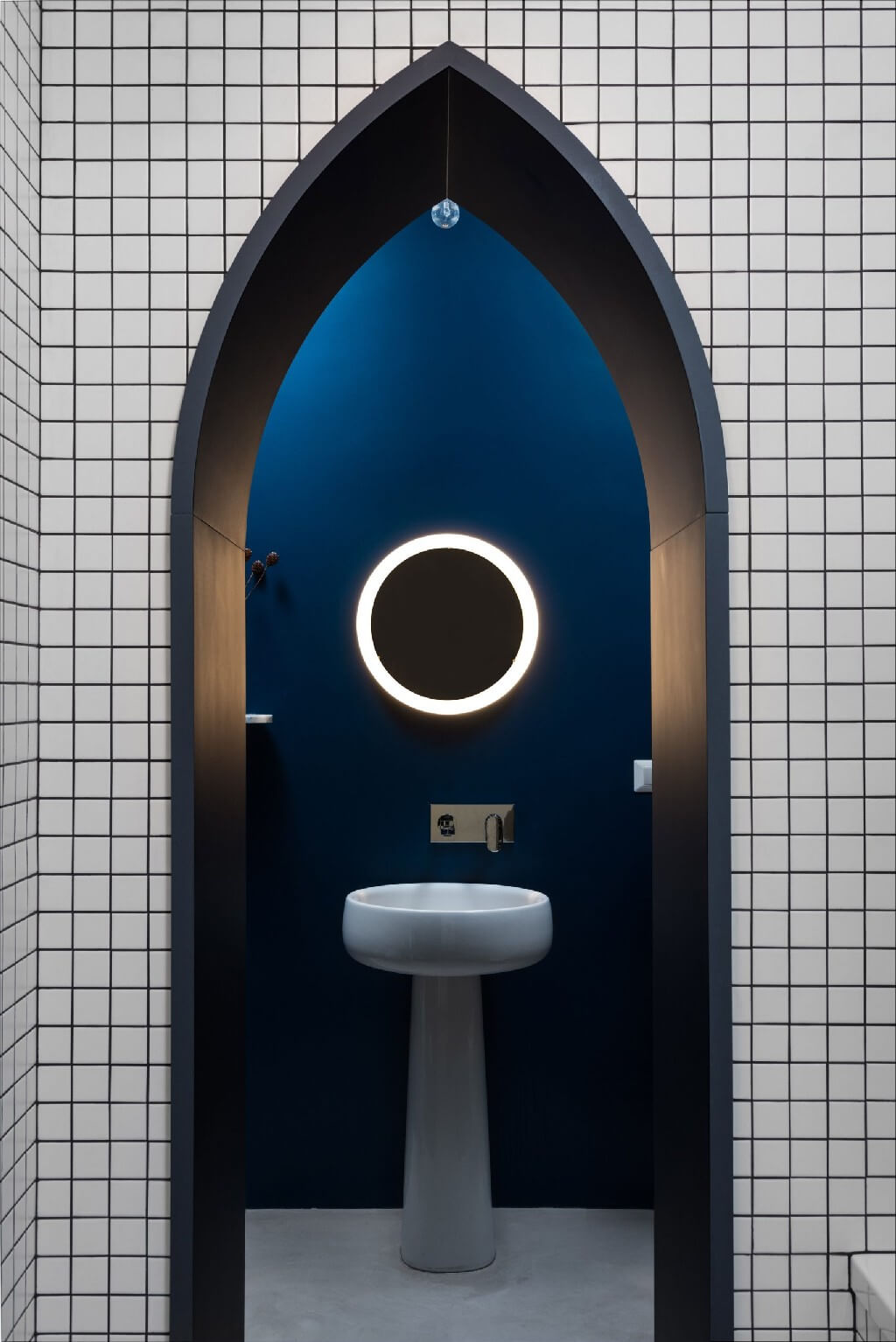 We really hope you liked our article and the interior's suggestions. Feel free to pin all the images to your favorite Pinterest board or to print it and use it on your projects' mood boards. Meanwhile, you can also visit our Pinterest boards in order to get more inspirations.
Get more ideas for your projects and find functional, stylish, and sizable lighting and furniture choices:

Source: AD Middle East