The Ivens boutique, located in Lisbon, is a luxury hotel designed to give its guests an adventure vibe inspired by portuguese explorers Hermenegildo Capelo and Roberto Ivens, whom the hotel based its name on.
THE LUXURY HOTEL FOR ADVENTUROUS TRAVELLERS
It is the 19th century, and Portugal is one of the biggest nations ahead of intercontinental exploration. In fact, Portuguese were the first Europeans to cross Central Africa, from Angola to Mozambique. These courageous explorers, who spent over a month lost in the jungle, were Roberto Ivens and Hermenegildo Capelo.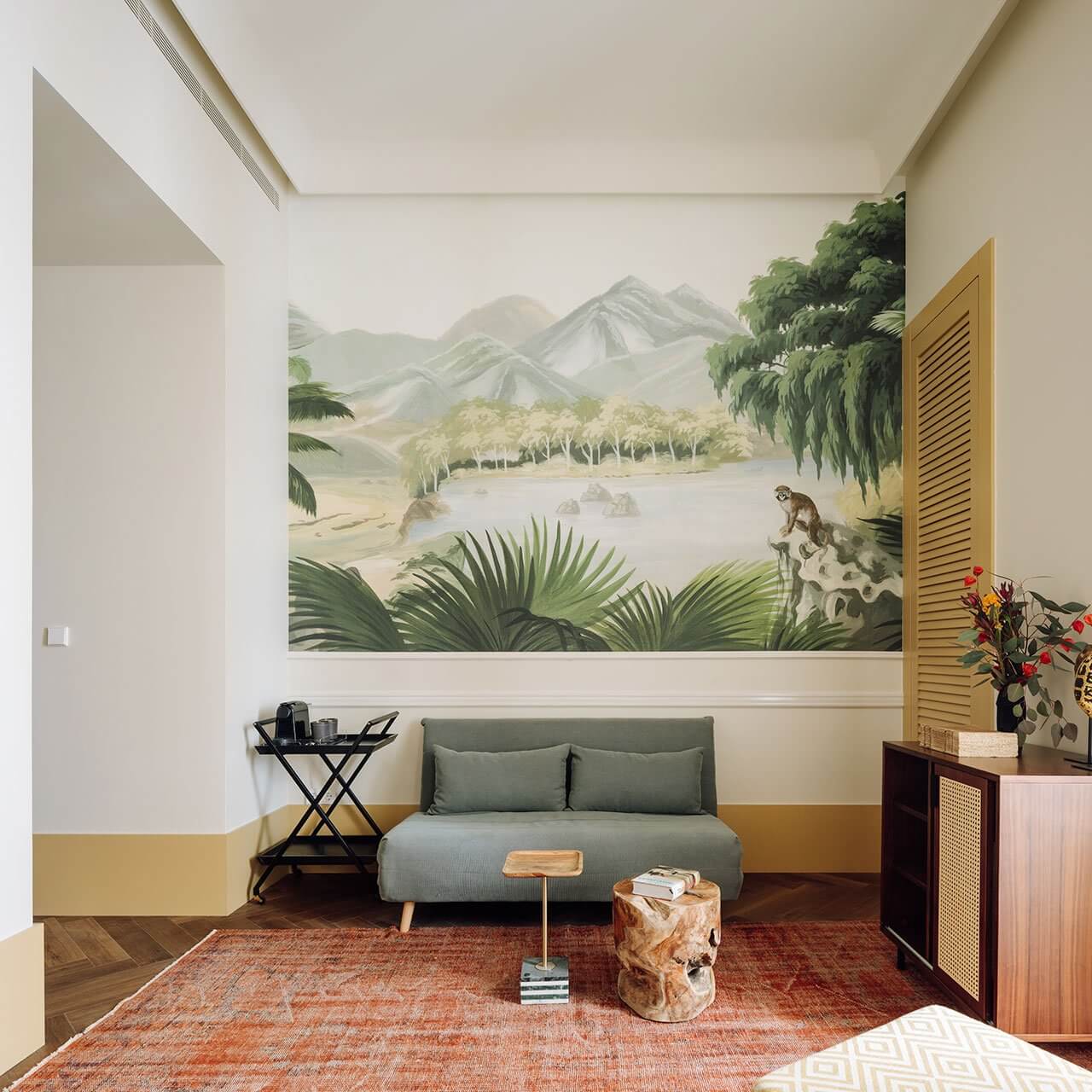 Nowadays, they are honoured with two streets across each other, in central Lisbon. Here can be found The Ivens Boutique hotel, in a 19th century building where guests are invited to take on an explorer adventure. This luxury hotel presents itself as a lush urban jungle with an exotic environment inspired by Ivens and Capelo's journey in Africa.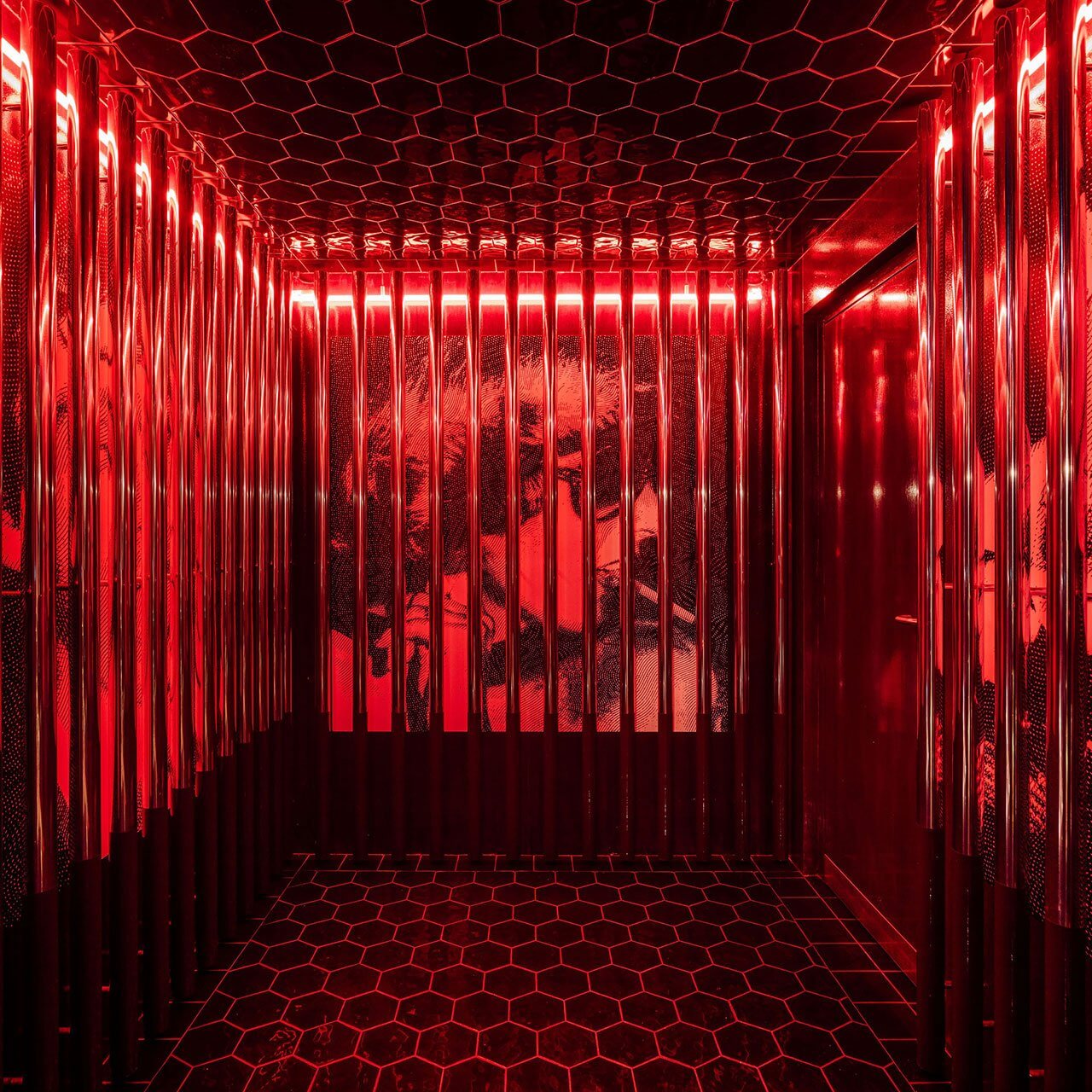 The explorers brought back some drawings, sketches and maps of the expedition. These souvenirs inspired interior designers Lazaro Rosa-Violan and Cristina Matos. The duo filled the hotel with textiles, wallpapers and carpets with tropical prints and animal decorations. There's also a space for period photographs and vintage travel books.
ABOUT LAZARO ROSA-VIOLAN
Barcelona-based designer, Lazaro Rosa-Violan bases his philosophy on accessible design. Painter by 8 years old, architect by 20, designer inherently, Lazaro opened his studio in Barcelona in 2002. Here he forged a new style, bridging a background of painting into the new realm of design. His strengths are found in his use of structure, shape and an acute sense of space allowing him to surpass the clients' wildest expectation. More than spaces, Lazaro creates atmospheres.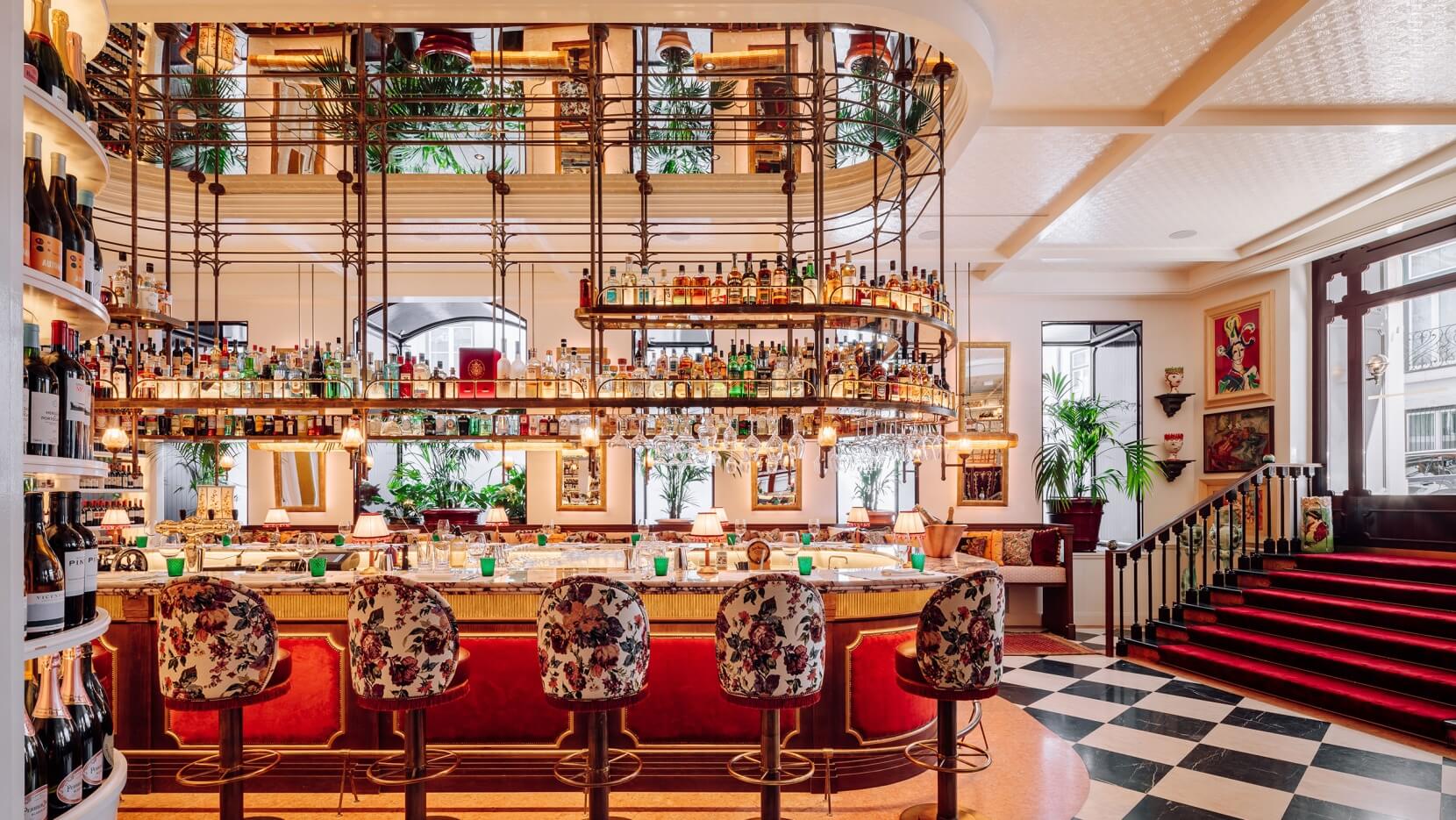 AN ART DECO GASTROBAR
The Ivens Hotel houses a maximalist gastro bar and crudo bar, the most theatrical space of the five-storey building. Designer Rosa-Violan combined Art Deco extravaganza with mid-century elegance, creating a unique environment with warm colours and bold patterns and finishes.
The common areas pass on a vibrant energy with warm-toned colours and sumptuous textures and patterns, evoking an adventure and discovery vibes. The restaurant, for instance, has orange-painted walls and ceilings complemented with red velvet furniture. Rosa-Violan aimed to create a sophisticated version of a traditional Italian osteria.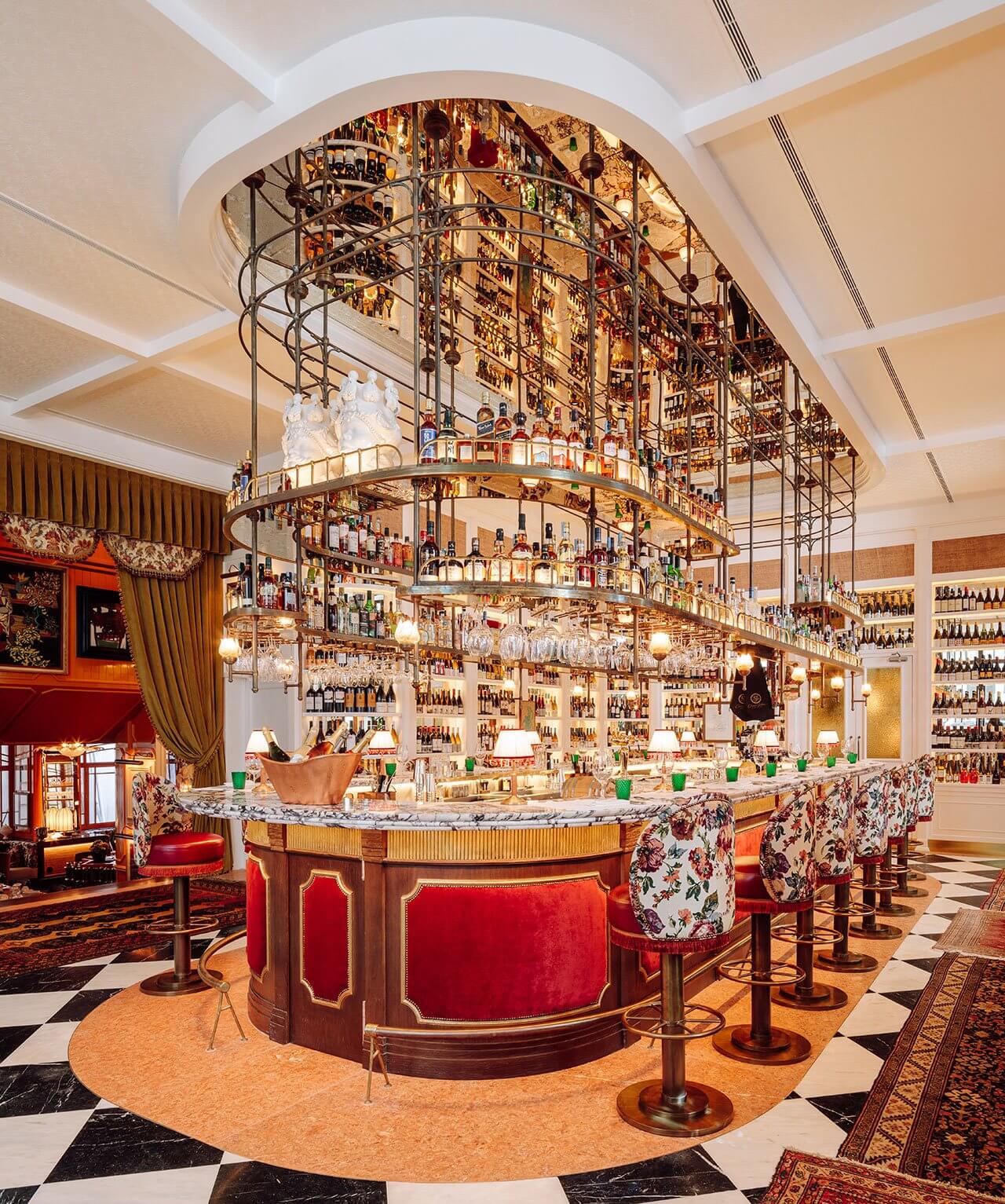 To put more dramatically to the place, the clever use of mirrors give the impression of infinite height, with a mirror placed in the ceiling, enhanced with the infinite floral motifs on walls, floors and ceilings.
The maximalist common areas are balanced with the elegance of the rooms. This luxury hotel has 10 suites and a penthouse with panoramic views of the River Tagus. Portuguese designer Cristina Matos was in charge of the guest rooms and gave them a more tranquil state of mind.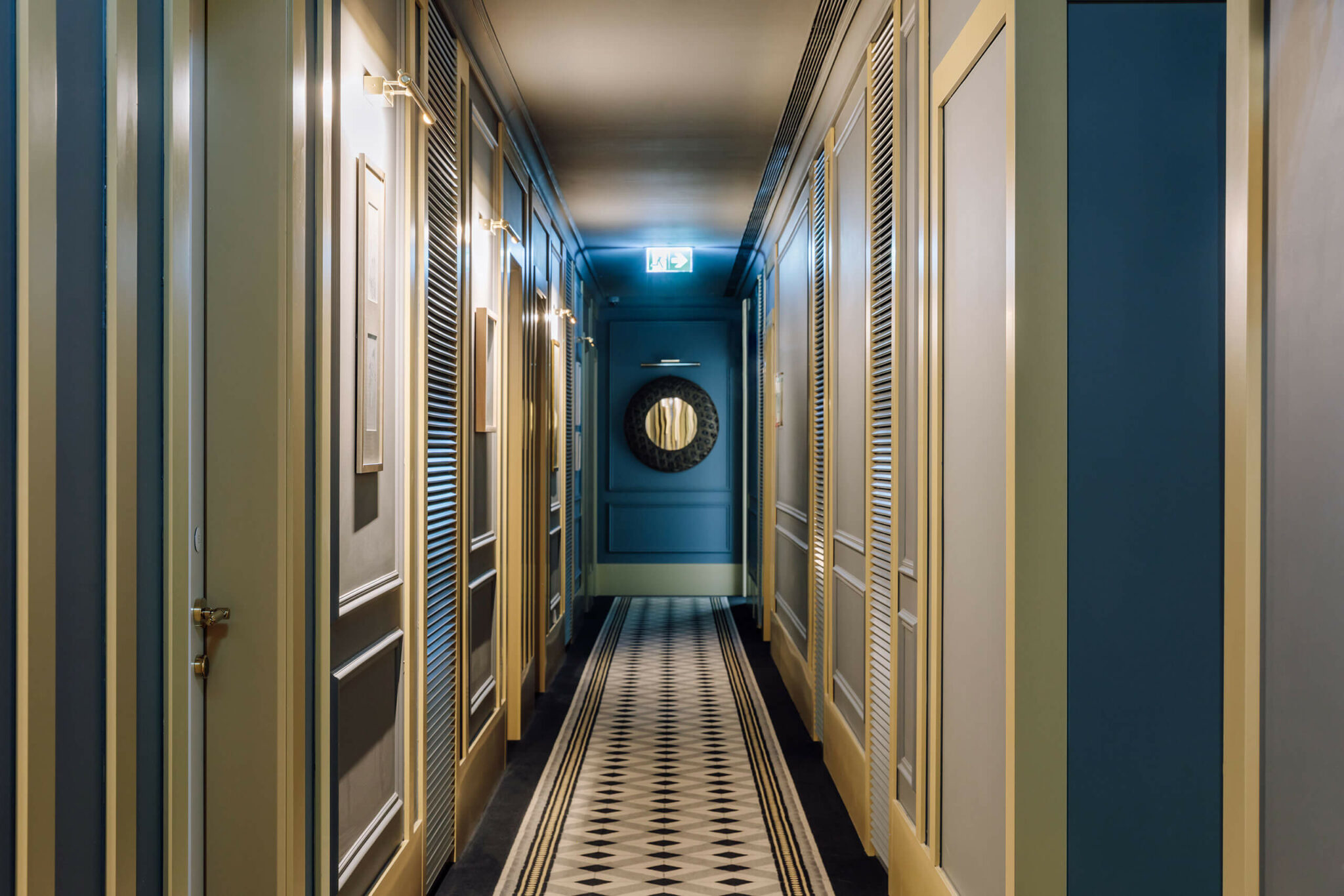 ABOUT CRISTINA MATOS
Cristina Matos first stepped into the world of design in 1989 with the opening of the Traça studio together with two friends. A few years later she was in the décor department of Maison Blanche. She then opened the Pestana & Tavares atelier together with her close friend Margarida Pestana. A decade-long partnership culminated in a national and international portfolio whose aim was always to find unusual solutions to match the dreams of each customer, lining comfort and aesthetics to smart and functional design.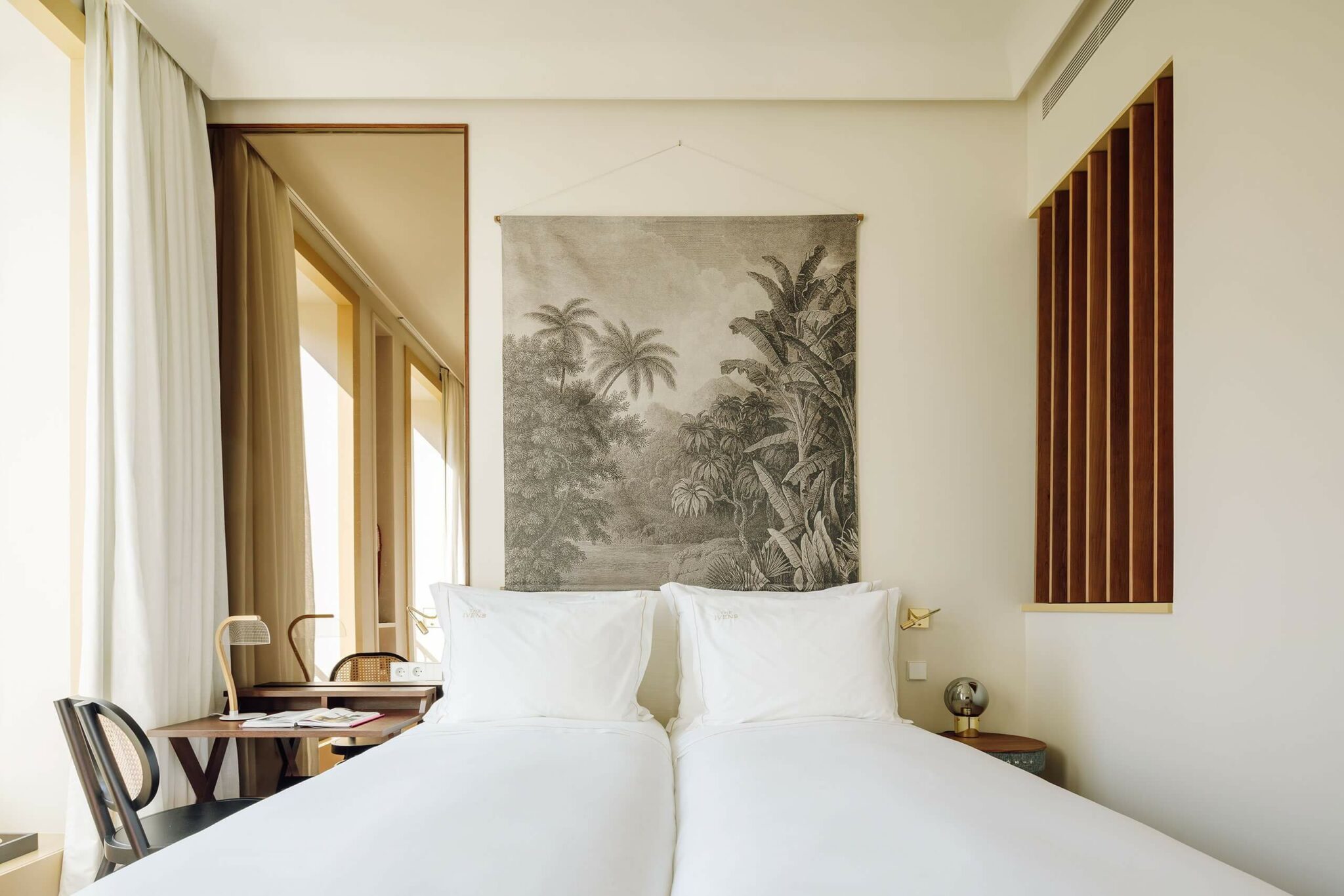 A TRANQUIL OASIS INSIDE A URBAN JUNGLE
The urban jungle vibes in the common areas are shifted into an oasis of muted tones. The rooms are a refuge for the adventurous guests to recharge energies. To find the rooms, the guests have to pass a beige and blue-painted corridors that resemble the intimacy of riverboats.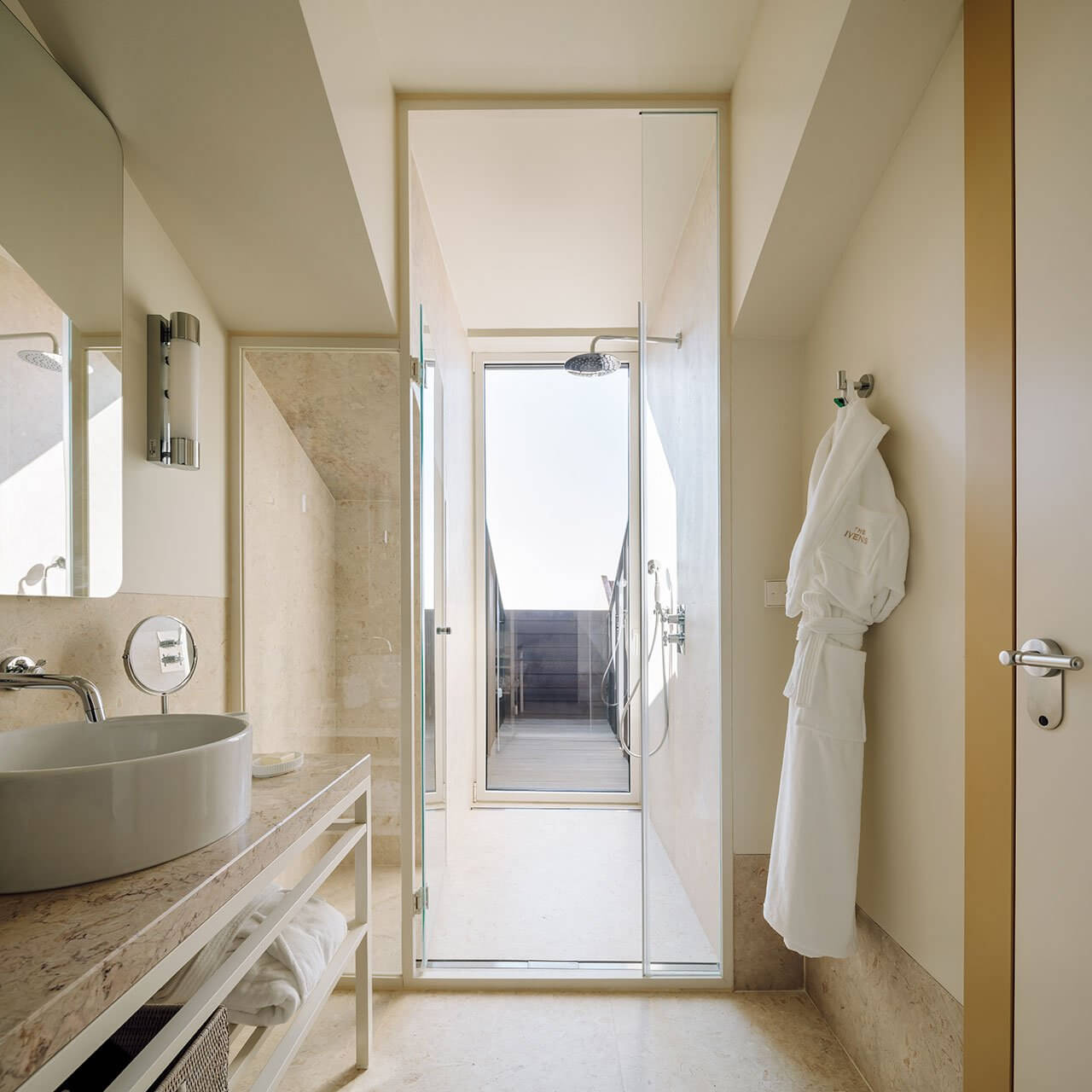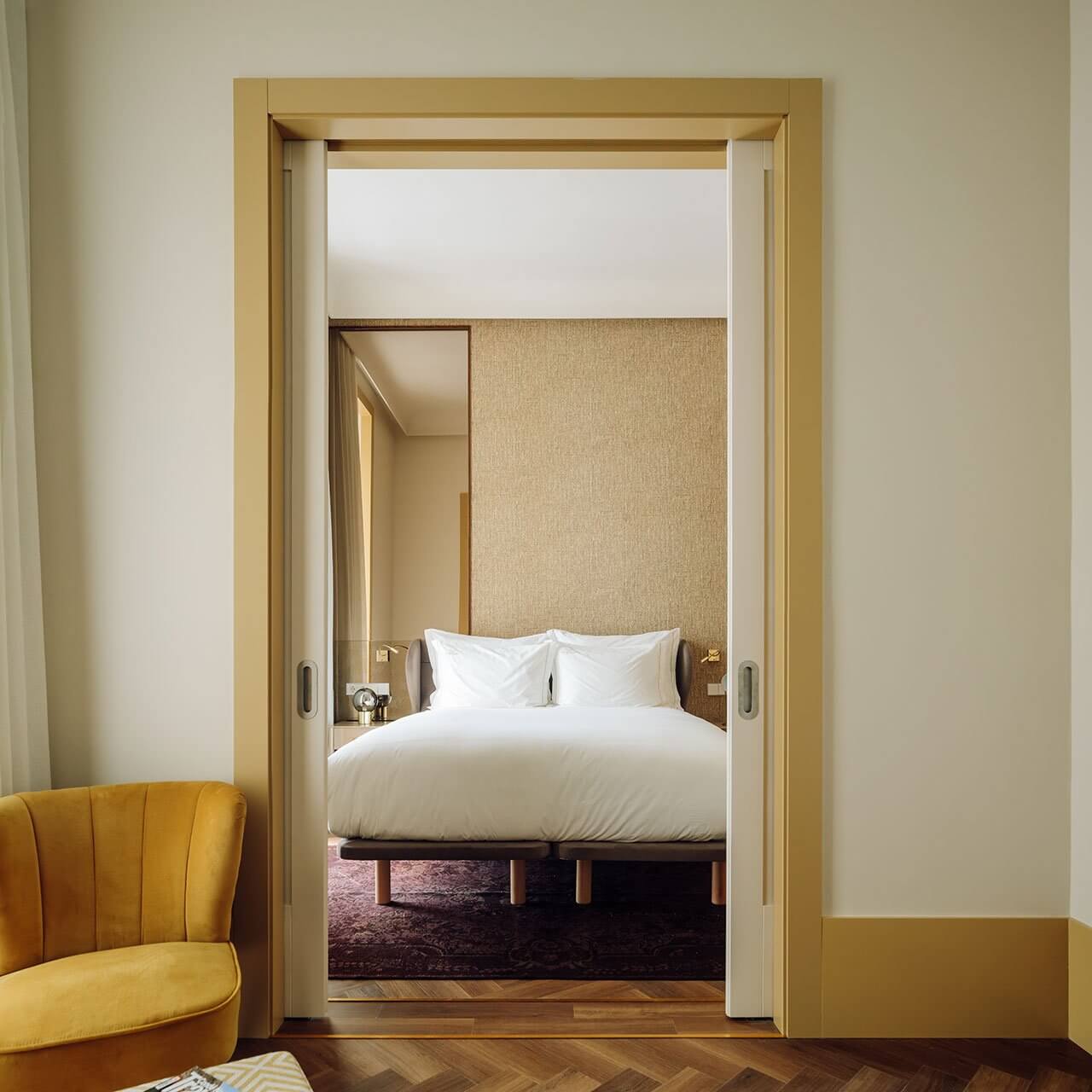 Then, they can find a peaceful retreat, with a natural palette, with cream beige and light green tones. The use of natural materials like wood, rattan and marble enhance this tranquil experience. The tropical vibes are also present with tapestries and wallpapers printed with vegetation and exotic animal patterns.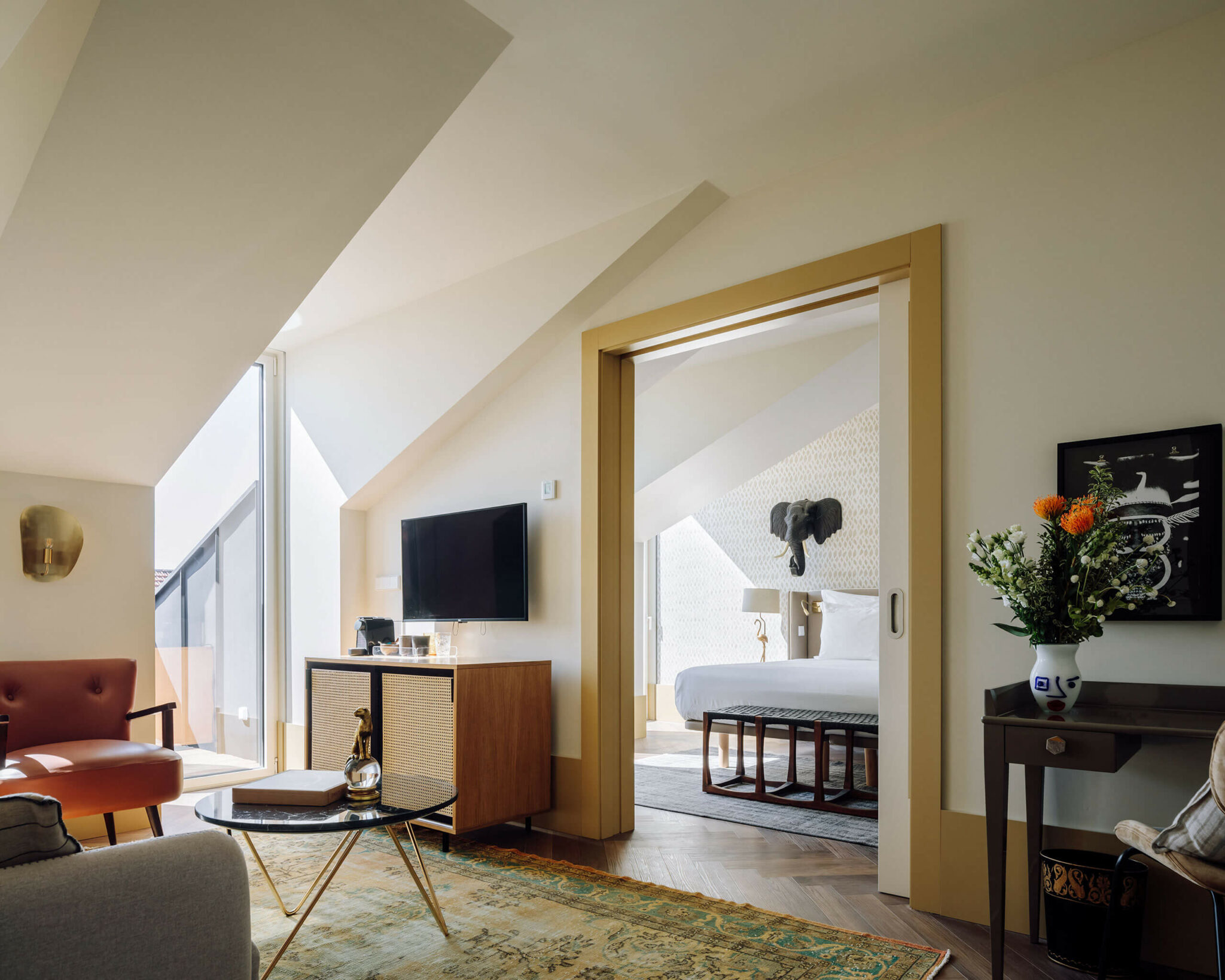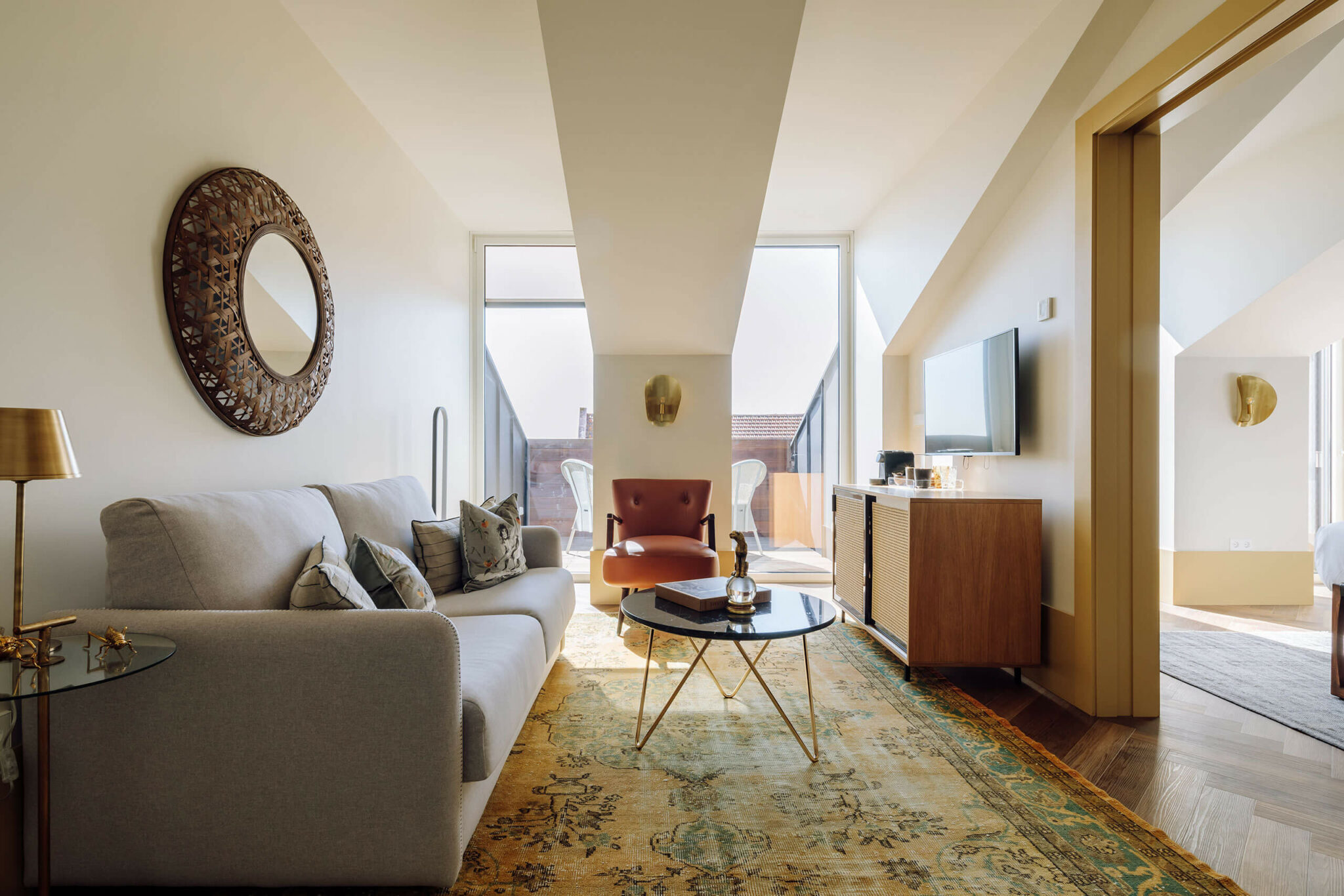 The rooms also take advantage of the natural light and city views, with a lot of history to tell. In this luxury hotel, the guests can enjoy an adventurous stay vibing with the explorers experience.
DO YOU LOVE INTERIOR DESIGN?
Since you have come this far, we kindly invite you to download Hommés Studio Catalog and discover furniture and lighting designed by designer lovers for design lovers.
Pay a visit to our soul sister ACH Collection as well. You'll be delighted to discover a beautiful design of high-end homeware and pet accessories.

Source: Yatzer
Photography: Francisco Nogueira