While we are still in the Chinese New Year spirit, we suggest you visit these 12 architecture projects completing this year in China. Astonishing, majestic designs that will impress anyone, even you.

DJI Headquarters (Foster + Partners)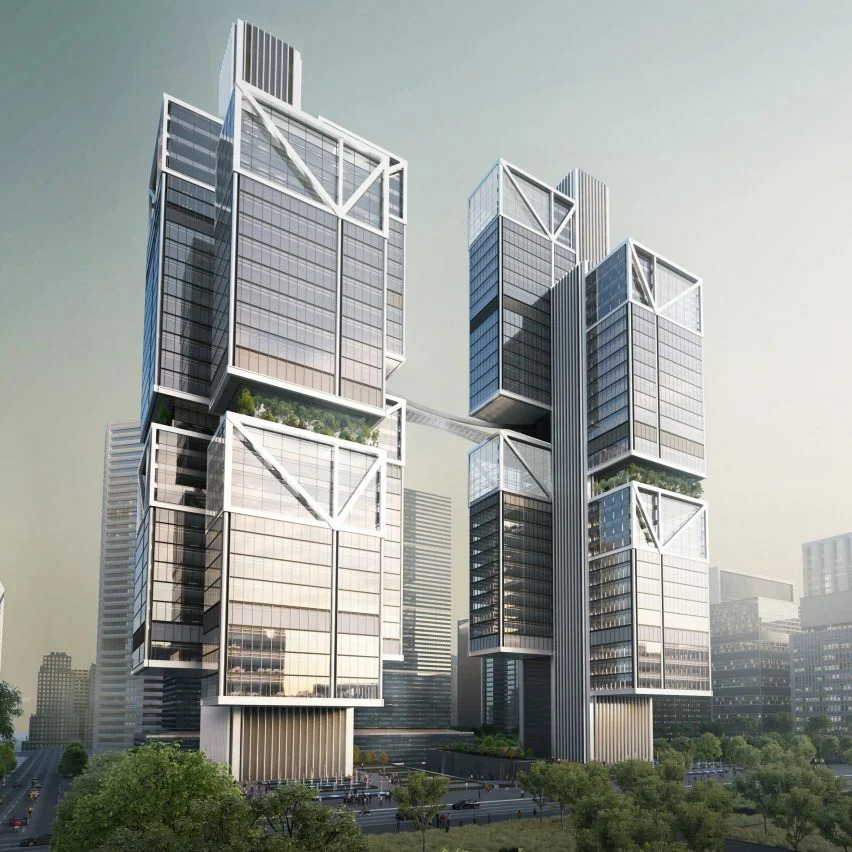 Located in Shenzhen, one of the fastest-growing cities in China, the new DJI headquarters is designed by Foster + Partners. The mega-company of drones building will have two towers that appear to be stacking boxes shapes. These two towers will be connected to each other through a sky bridge. It will be easy for the company to fly its drones inside the building thanks to the elimination of columns, and usage of expressed steel trusses.
The Monolith (Neri&Hu)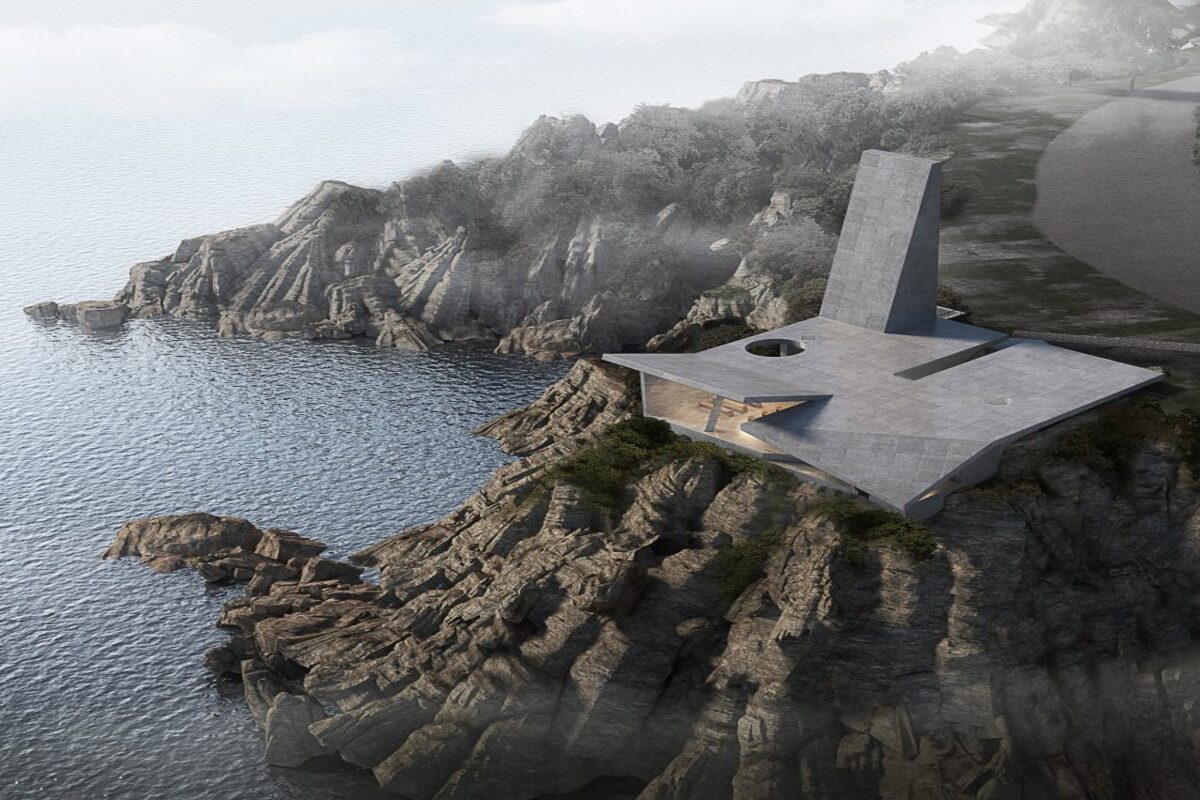 Close to the city of Ningbo, China there's a new cultural destination. Made up of five building complexes; leisure facilities, restaurants, chapel, villas, thermal baths, and much more. Designed by Neri&Hu, a Shanghai-based architectural studio this cultural centre will provide at least one activity that you will love.
Shenzhen East Waste-to-Energy Plant (Schmidt Hammer Lassen Architects & Gottlieb Paludan Architects)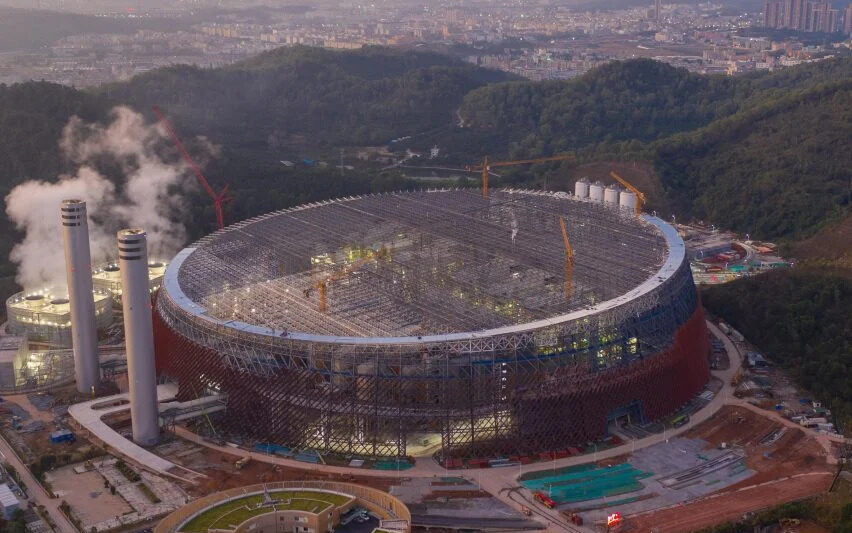 Schmidt Hammer Lassen Architects together with Gottlieb Paludan Architects are working in closing the construction on the newest and world's biggest waste-to-energy plant in Shenzhen, China. The "Energy Ring" spread across 66000 square meters, will be incinerating 5000 tonnes of rubbish per day.
Aranya Cloud Center (MAD Architects)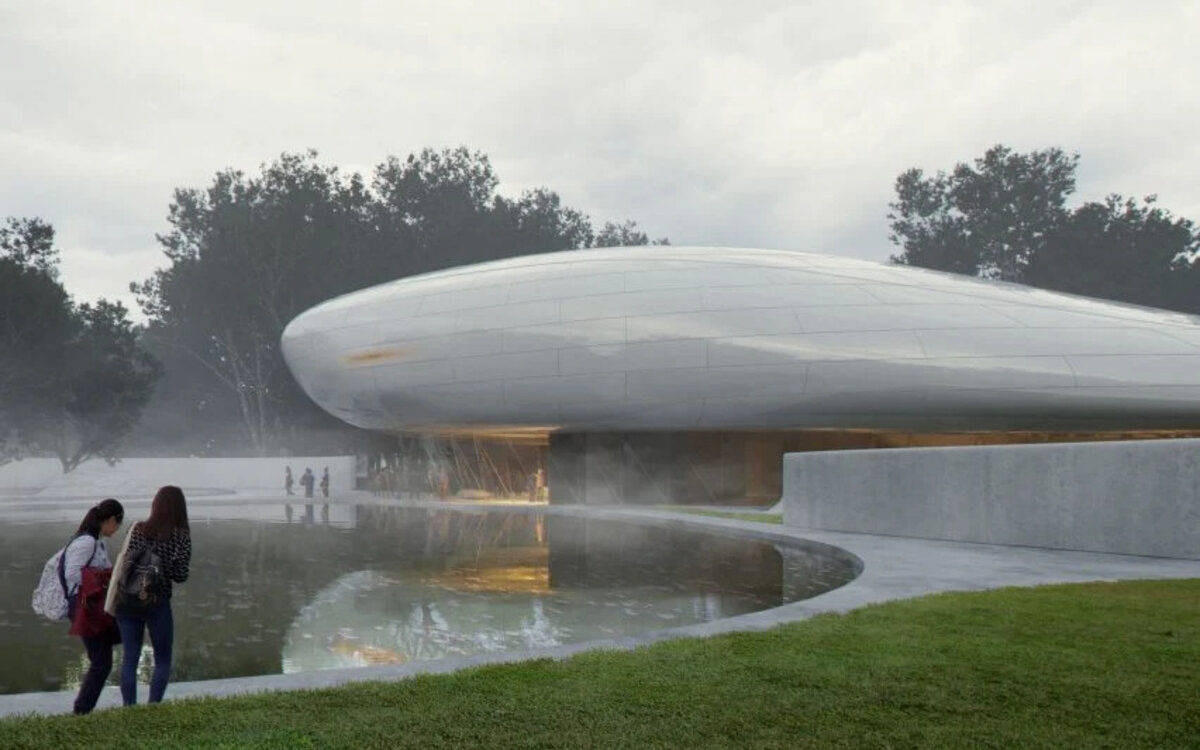 MAD architects studio designed a multi-purpose cultural center in Qinhuangdao. A column-free structure, that resembles a cloud, will be topped with an overhanging roof in white-stained glass to enhance the floating concept of the design.
Shanghai Library East (Schmidt Hammer Lassen Architects)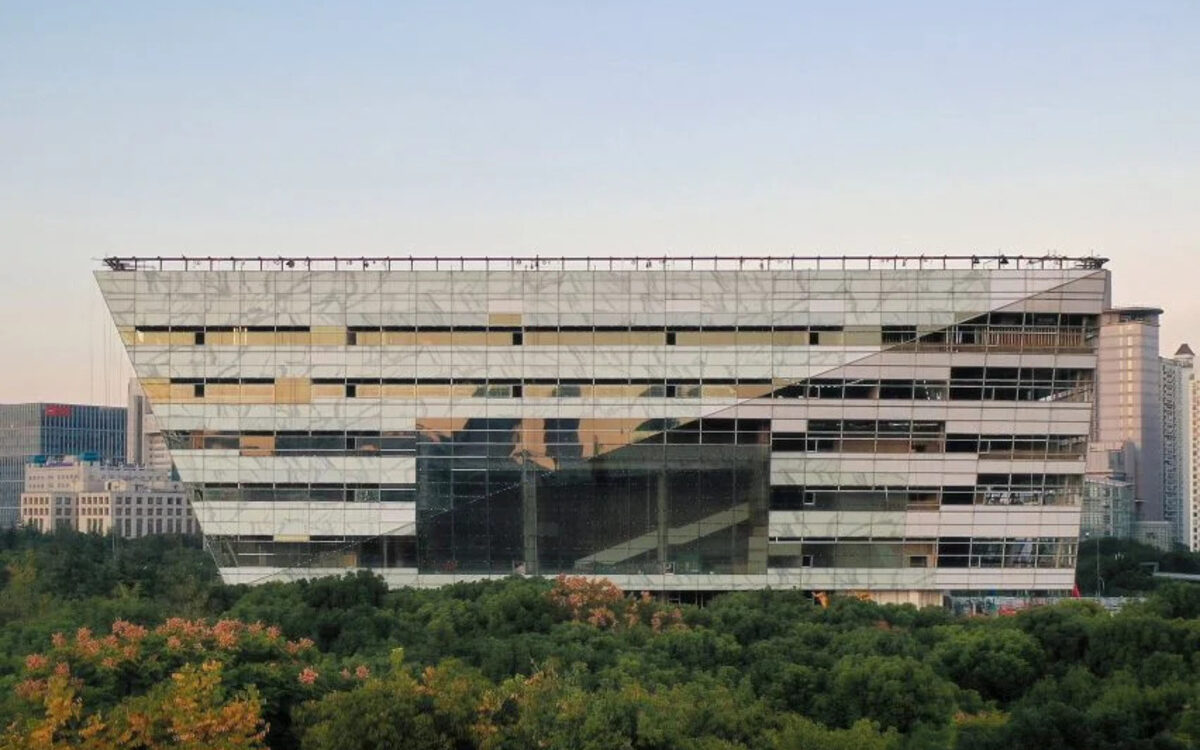 Schmidt Hammer Lassen Architects come back in our list of completed designs this year in China. This time located in the largest park in Shanghai with a library of 115000 square meters. The main volume of the library stands on top of two pavilions and it will be the most popular volume, with events space, a dedicated children's library, and much more.
Suzhou Shanfeng Academy (OPEN Architecture)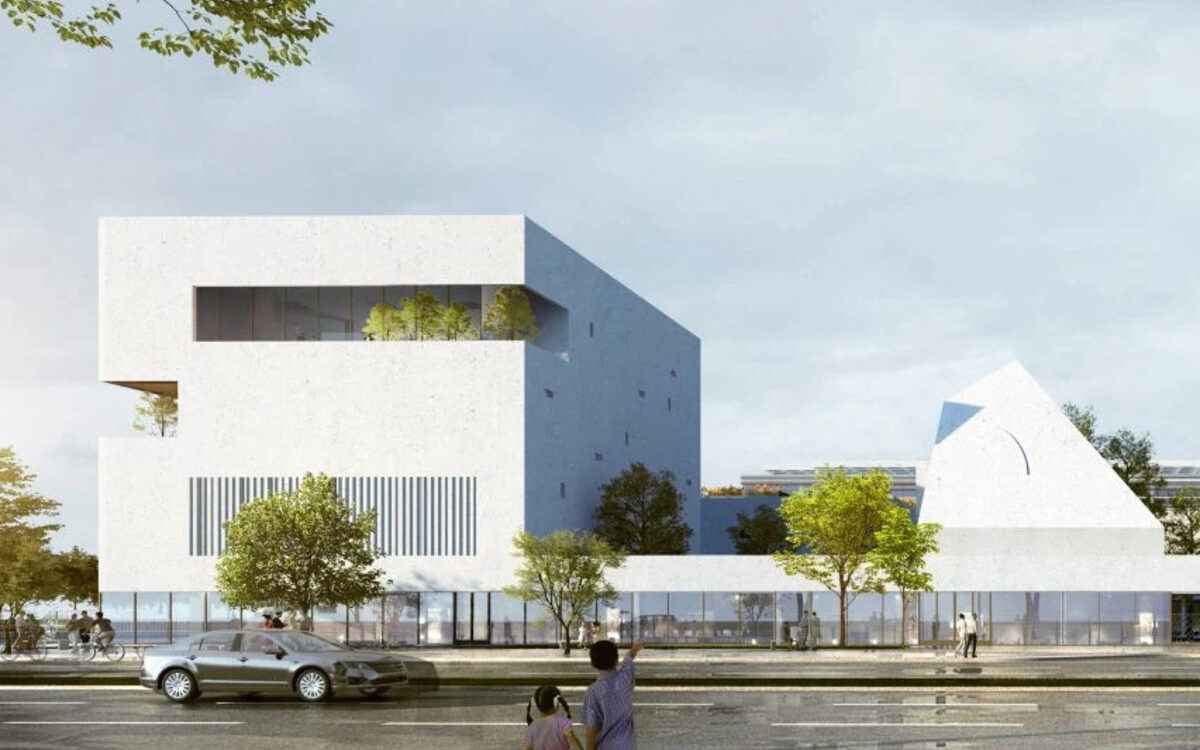 Referring to traditional Chinese landscape drawings, OPEN Architecture has designed and is finishing constructing a five-volume school campus in Suzhou. These five volumes will connect through semi-outdoor corridors.
Xinhu Hangzhou Prism (OMA)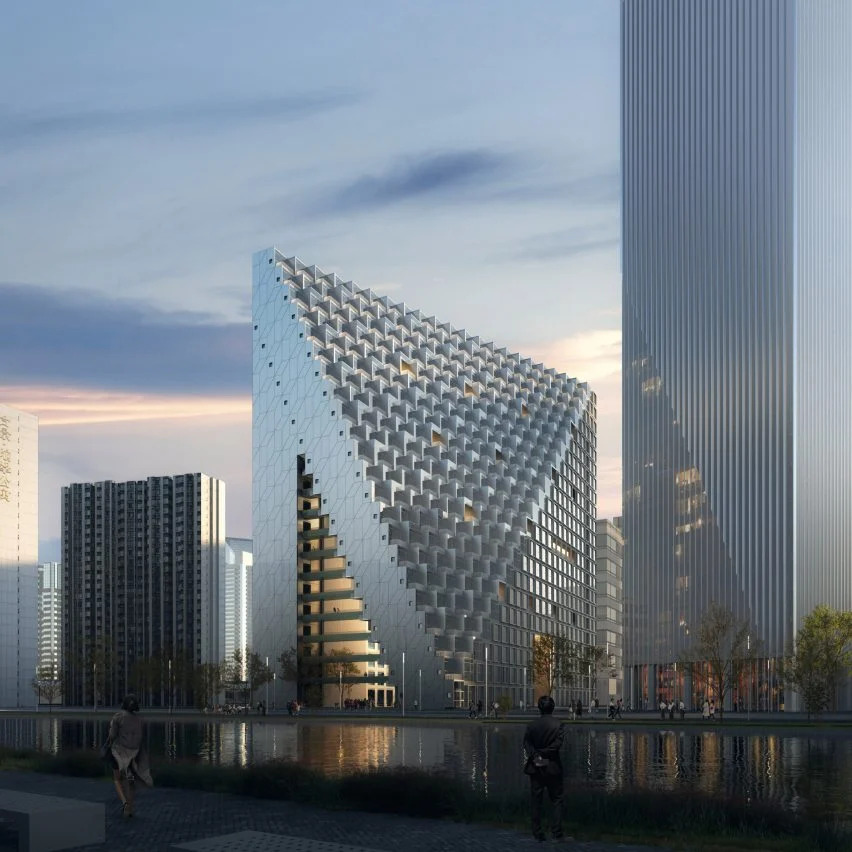 Another skyscraper is being built this year in Hangzhou, this time designed by OMA. There will be a very large "garden-like" atrium and two oblique facades with cube-like balconies. Make sure to pay a visit if you happen to pass by Hangzhou.
Tencent East China Headquarters (Ronald Lu & Partners)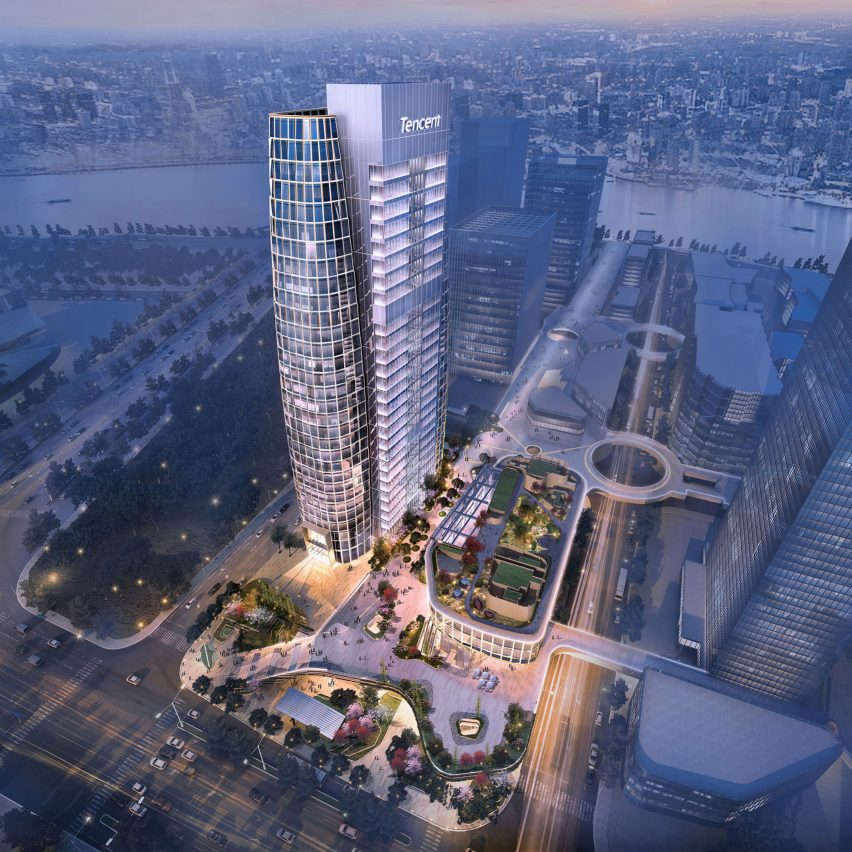 Tencent is also finishing its newest headquarters in East China in Shanghai. A 150-meter tower with rectangular windows will create a pixelated overall look that will also be a representation of the communication giant Tencent.
Xi'an International Football Centre (Zaha Hadid Architects)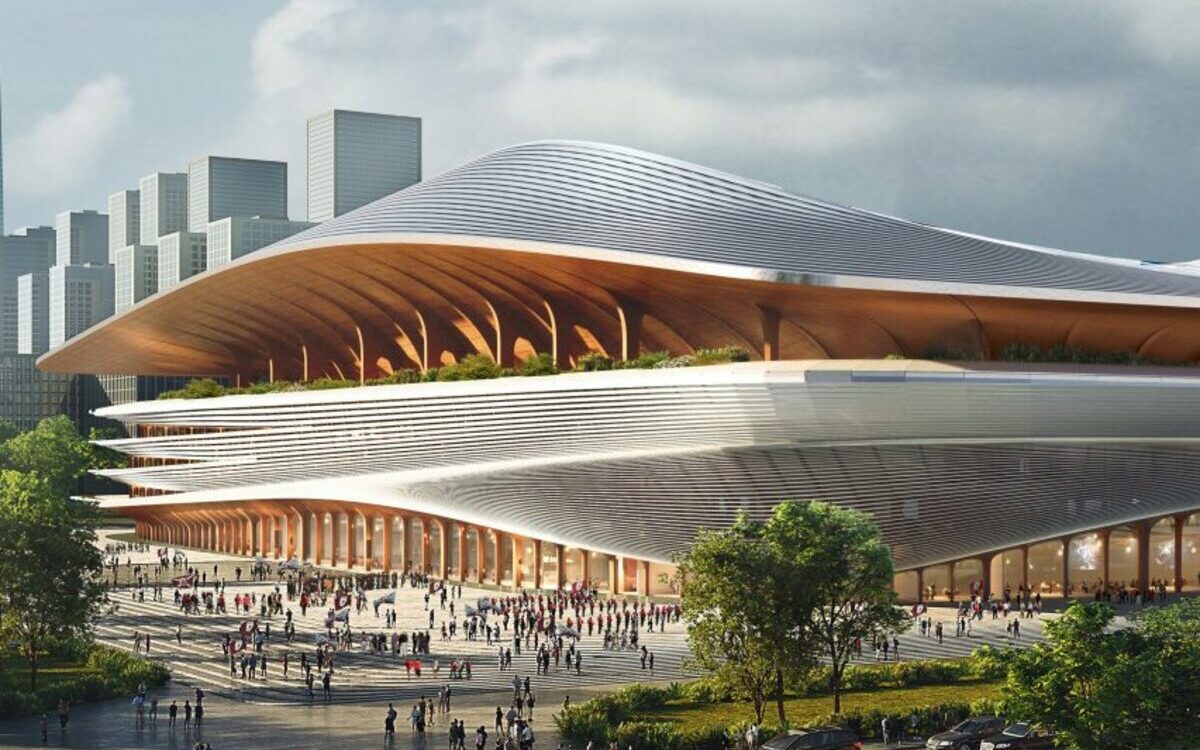 Zaha Hadid Architects is also part of this list with its latest design of the Xian International Football center. A 60000 seat capacity stadium will be completed before the 2023 AFC Asian Cup start. There are greenery terraces throughout the stadium interspersed with palatial columns.
Xianju Hotel ( ZJJZ Atelier)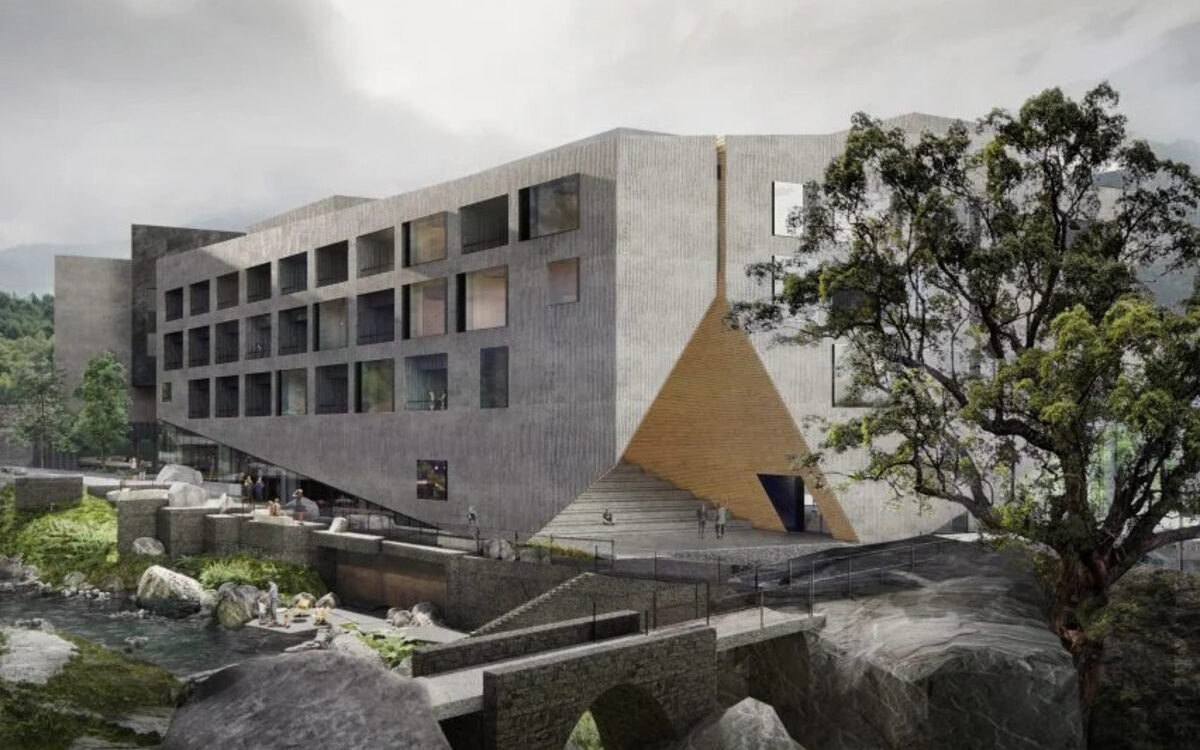 A unique split down the middle entrance that leads to the main staircase is the focal point of this Xianju Hotel in Taizhou. Designed by ZJJZ Atelier, the hotel will also have an infinity pool to enjoy the amazing mountainous view.
Shili Lijiang Science Promotion Building (Penda China)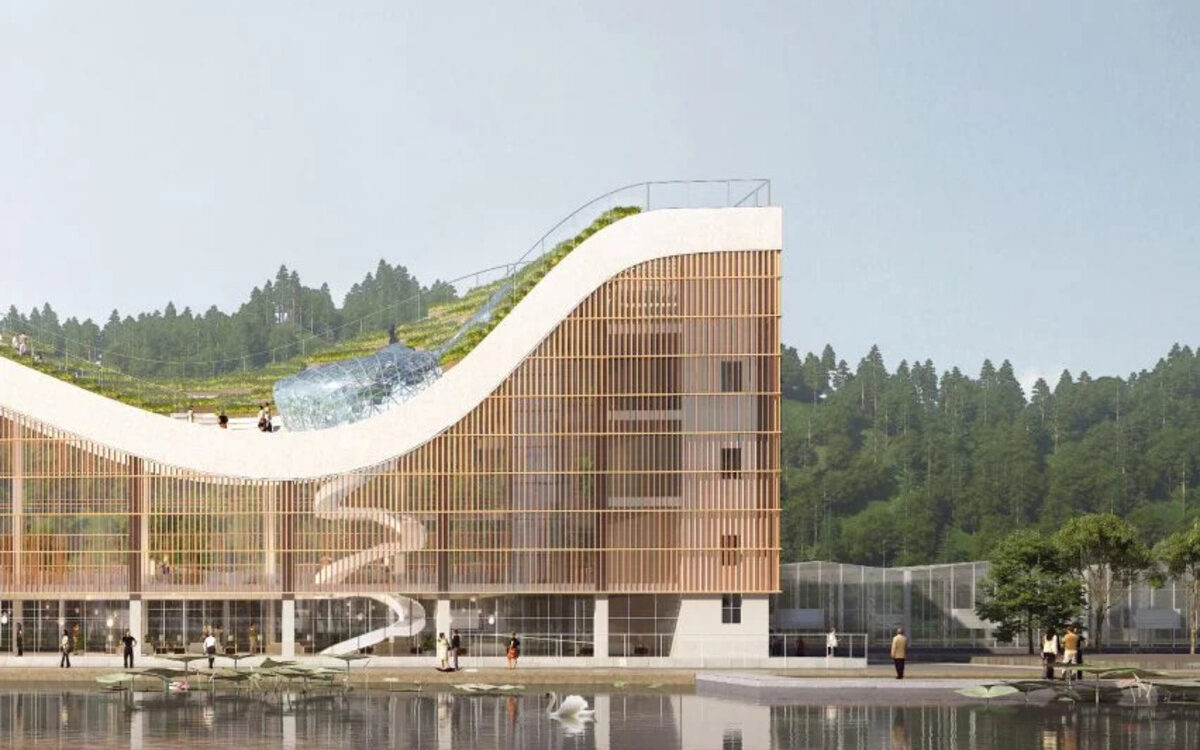 A very important sector in China is agriculture, which will have a new exhibition center. Penda China, the architects, designed a steeply undulating roof. Located in Zhuhai next to it in the north part of the site, there is a lotus pool from which the design was inspired.
Beijing Sub-Center Library, (Snøhetta)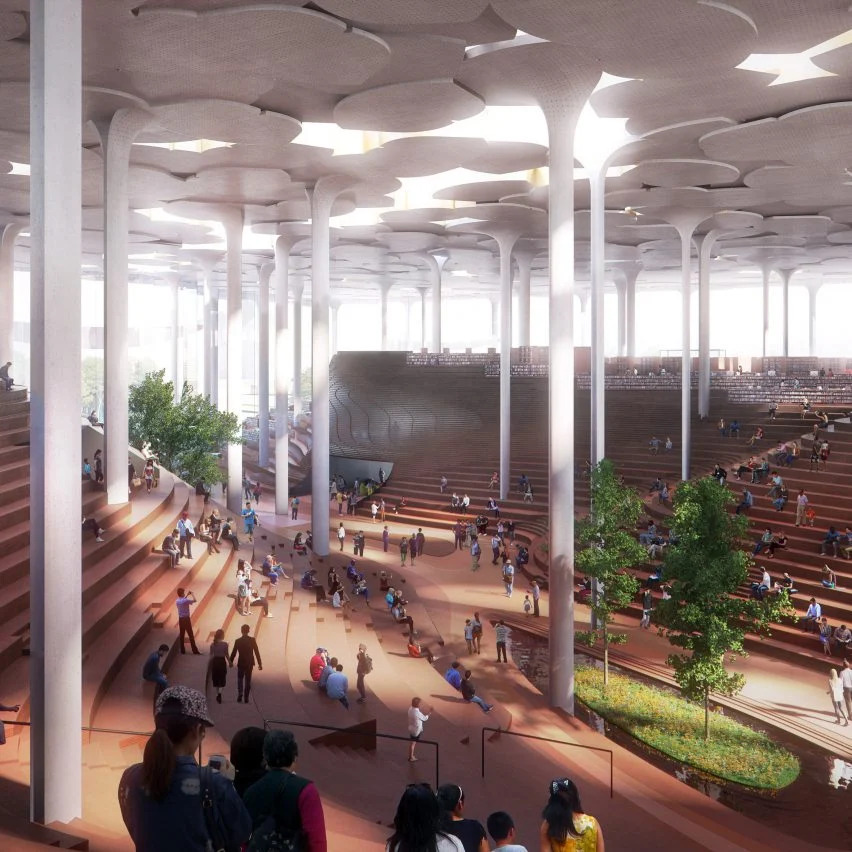 There will also be a new library in Beijing. It will be enclosed in 16 meter tall, glass canopy pillars that support the roof. Snøhetta's concept is creating an informal area, presenting the same idea as reading under a tree. Another amazing new architectural building to visit next time you go to Beijing.
These major architecture projects that will finalize this year, make you wish to visit these 12 architecture projects completing this year.
Source: Dezeen