There are many modern sofa types that meet the demand of high-class residential, commercial, and hospitality interior design projects.
The most popular modern sofa types are beloved by interior designers and homeowners due to both aesthetics and functionality. From the elegant tuxedos, or midcentury modern sofas with Scandinavian flair to the squishy sofa trend inspired by the 60s and 70s iconic sofas like Bellini's Camaleonda.
If the living room is the heart of every home, the sofa is the prime and ultimate furniture piece of any interior design project. When choosing a sofa, the choice must be done wisely.
LAWSON
Named after its first commissioner, Massachusetts financier Thomas W. Lawson, the Lawson modern sofa style is easily identifiable. Lawson sofas have low arms, loose back cushions, and typically skirted bottom.
Firmly stuffed with three back cushions, arms lower than back, the Lawson can either have rolled or square arms. It's often skirted. Designed for comfort, this style's signature design element has a back that is not upright but pitched at a very restful angle. A popular sofa design today, the Lawson style sofa is available in many sizes, colors, and materials.
CONTEMPORARY MODERN
With a strong influence of midcentury modern sofas, the contemporary modern sofa style has a streamlined shape, cushioned back, and usually seats three persons. From midcentury modern sofa types to contemporary modern sofas, the main upgrade is on the foot. Opposing midcentury modern sofas, its contemporary version no longer has wooded legs.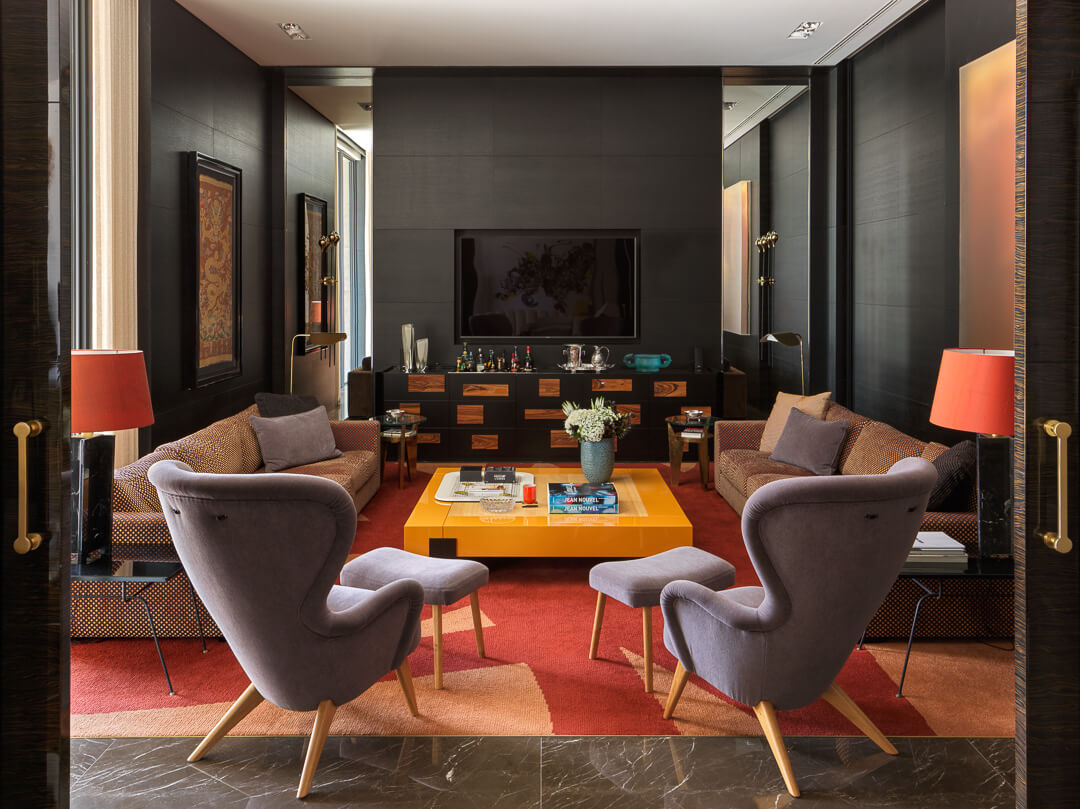 SLOPED ARM
The sloped arm sofa style is a modern seating option for living rooms whose arms curve gently downward from back to front.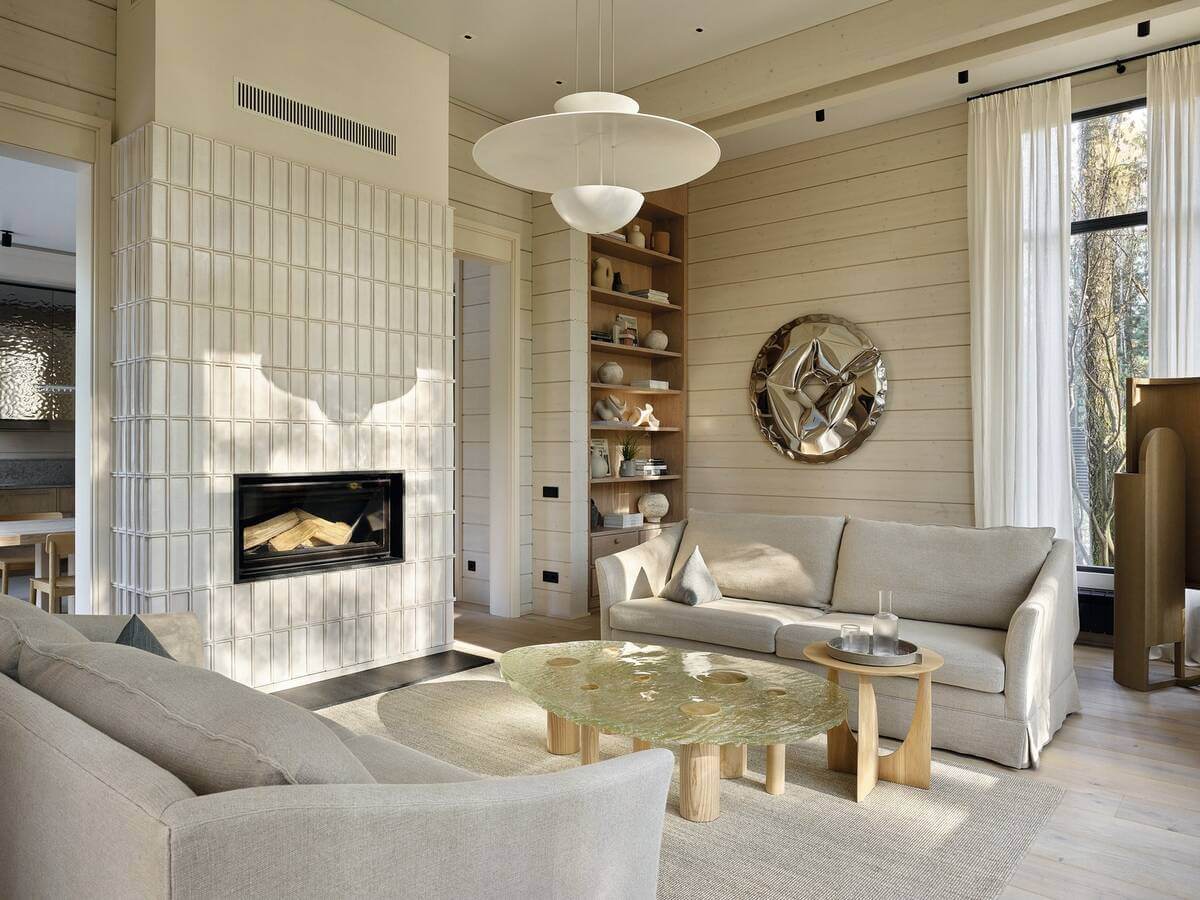 PILLOW BACK
Among modern sofa types, the pillow back sofa is characterized as a sofa full of ornaments – pillows. Pillow back sofas is the term used to describe any sofa that is backed with pillows that are usually removable.
Get the most amazing cushions for pillow-back sofas on ACH Collection.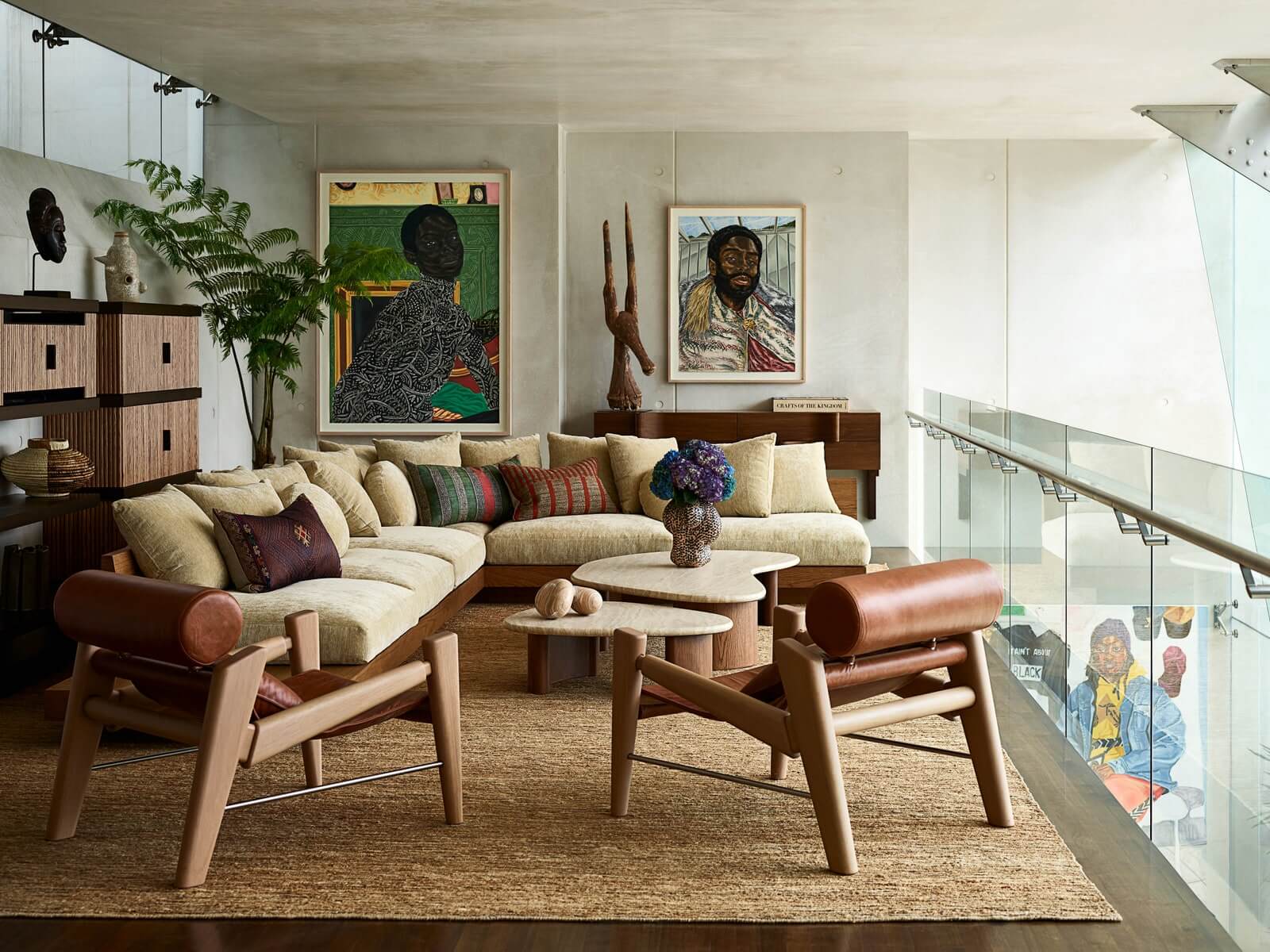 TOGO
Designed by Michel Ducaroy's Togo sofa is an iconic design. For forty years, the snuggish sofa has been adorning bold and colorful living rooms.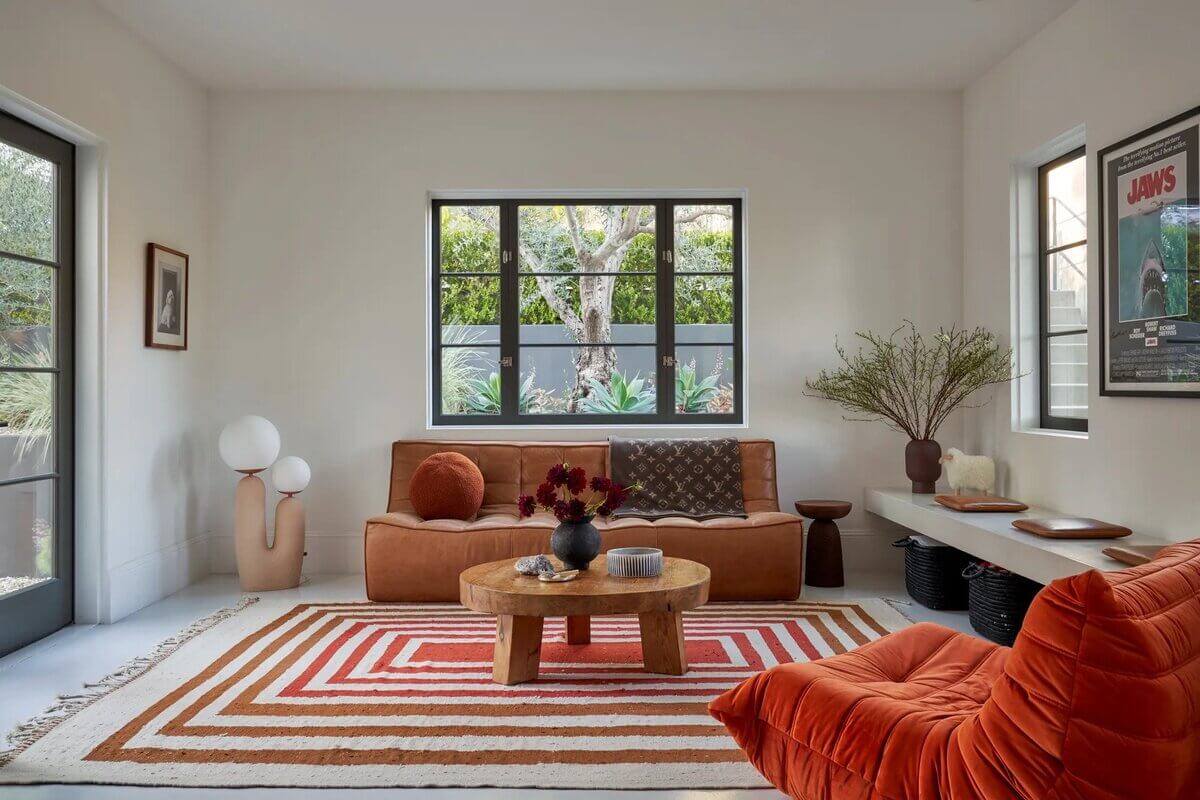 SOFA BED
Sofa beds are sofas that unexpectedly become beds. The functional aspect of sofa beds makes them one of the most popular modern sofas types when it comes to making some room for guests. A sofa bed can be either a pull-out model or a folding sofa, like a futon that leans back.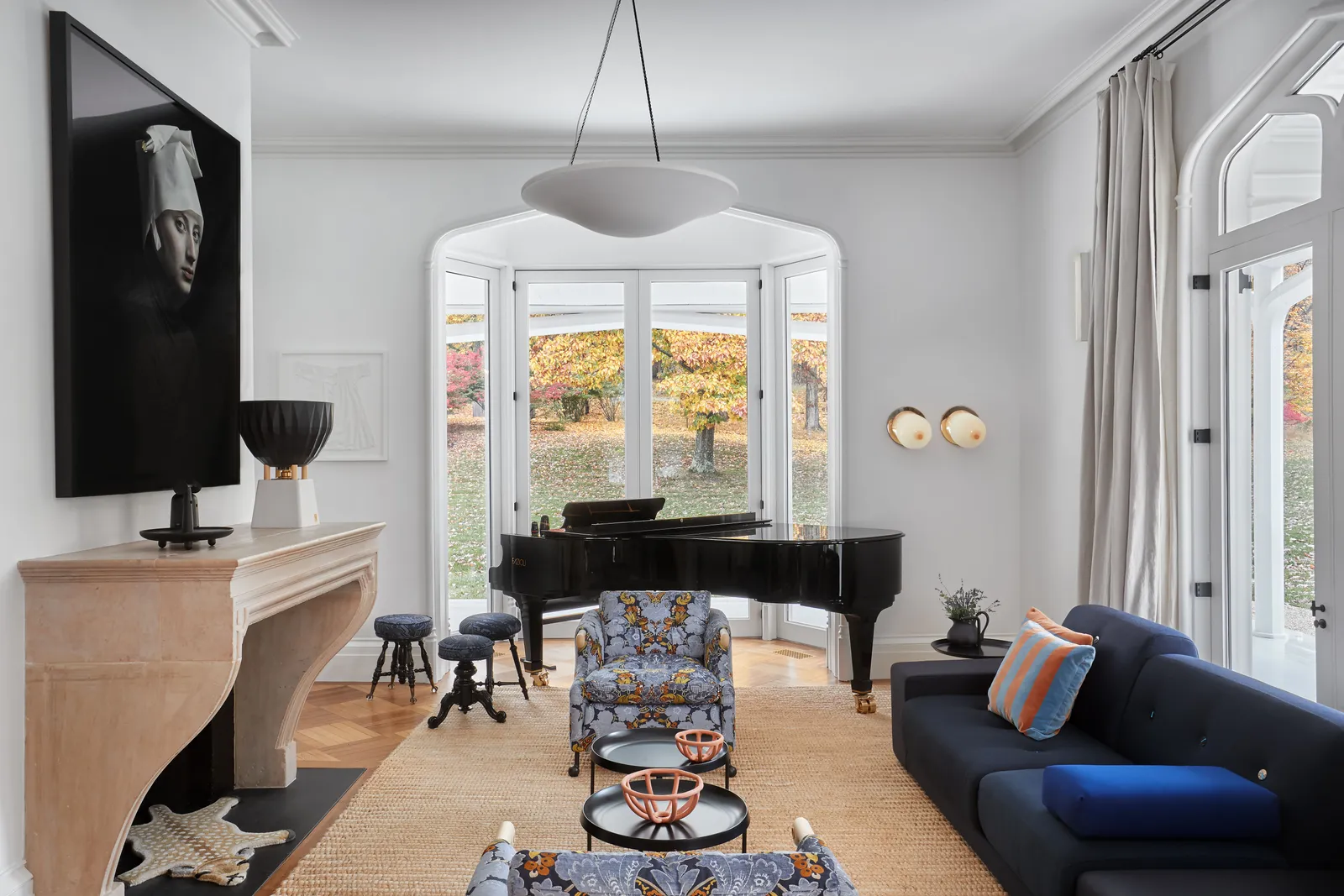 TUXEDO
Named after Tuxedo Park, an exclusive town in upstate New York where the likes of William Astor and J.P. Morgan once had homes, the tuxedo sofa is a three-seat silhouette featuring clean lines coupled with a no-cushions back that's the same height as its front.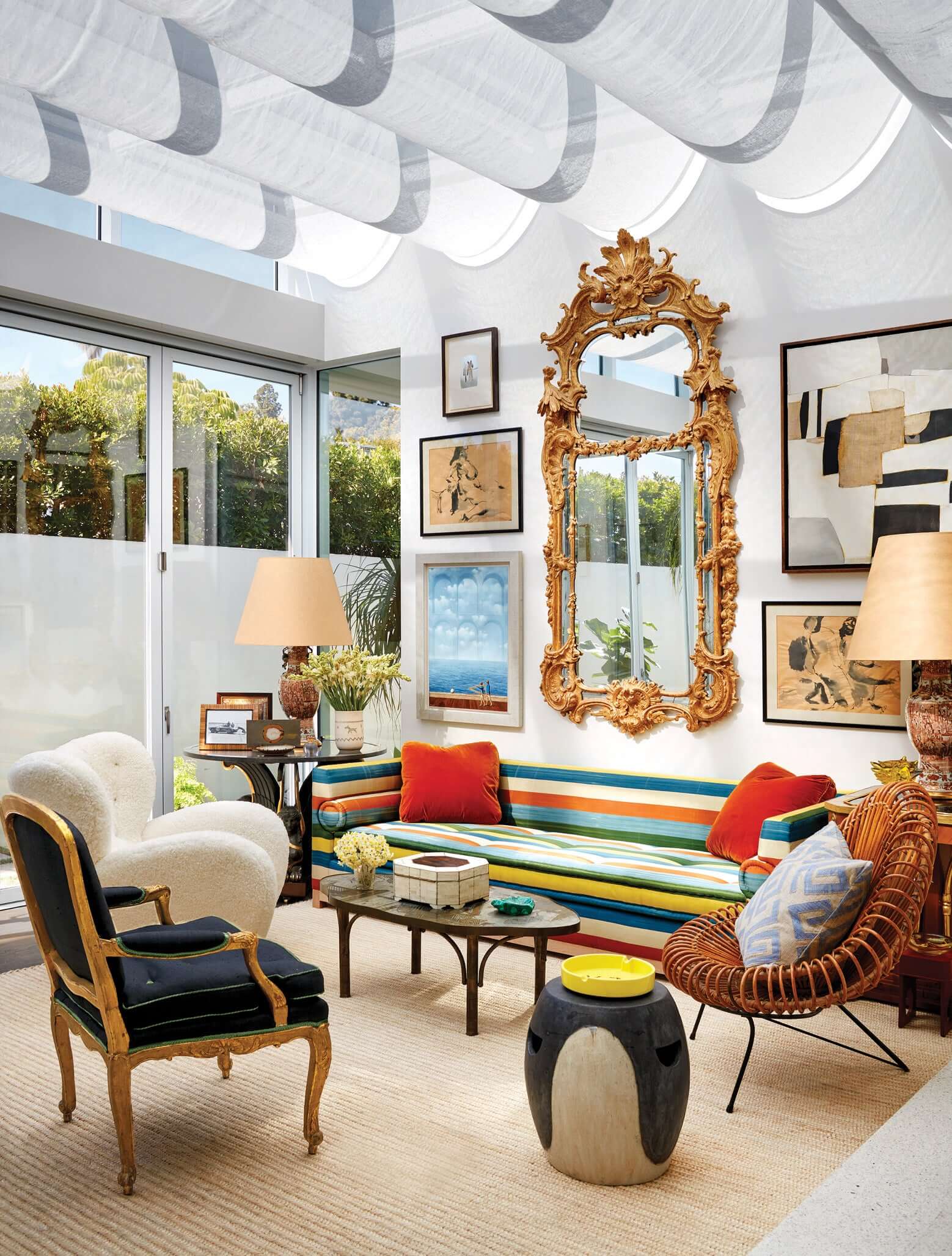 LOVESEAT
Loveseats come in all kinds of shapes and colors but they have a unique feature. They make room just enough for two people. Loveseat is the modern sofa style perfect for cuddling.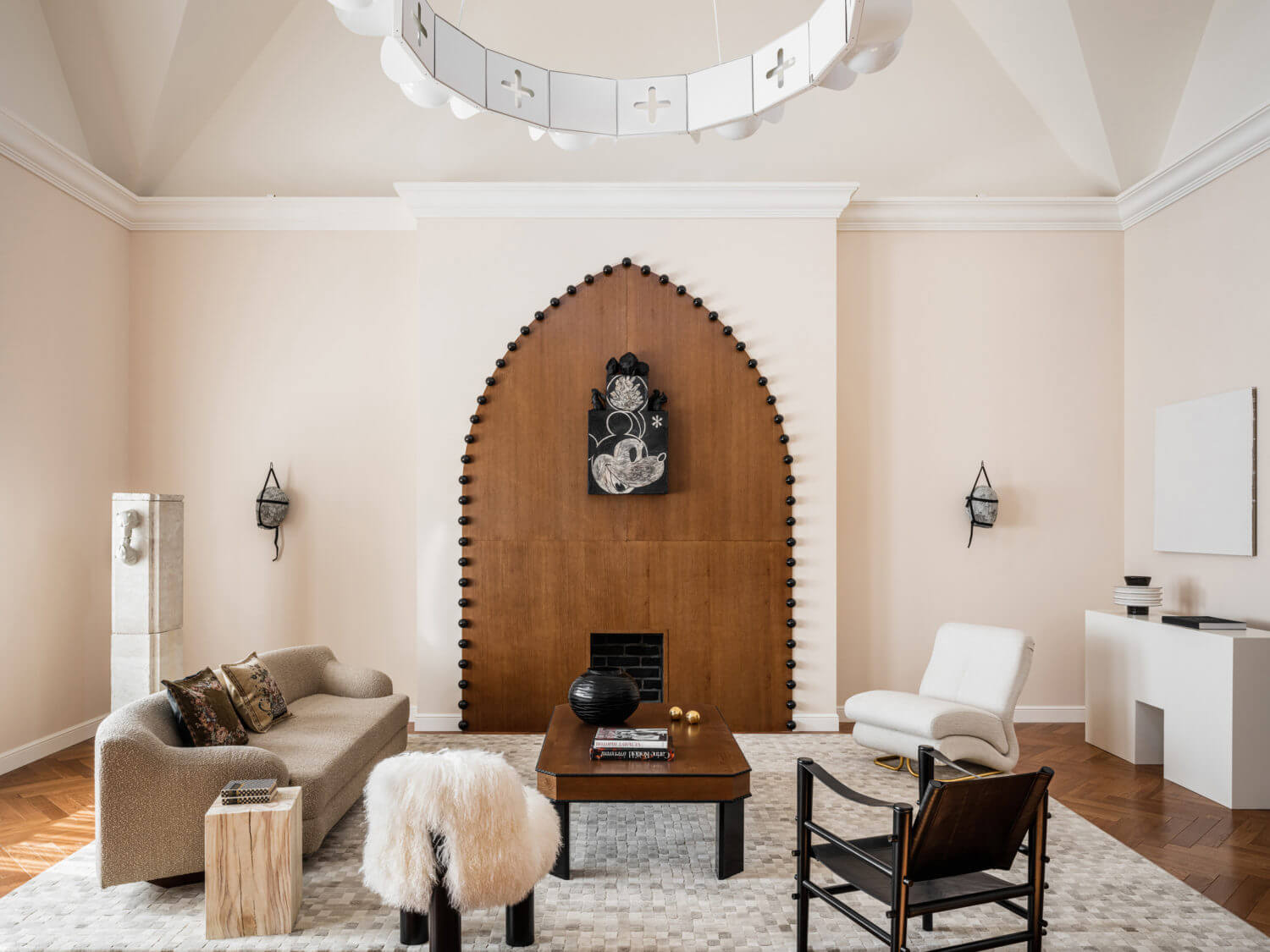 SETTLE SOFA
The settle sofa or bench seat is a modern sofa style that fits contemporary interior design projects perfectly. Due to its anatomy, the single cushion that goes the entire length of the sofa with a subtle back is a great seating option for hallways, entryways, and living rooms.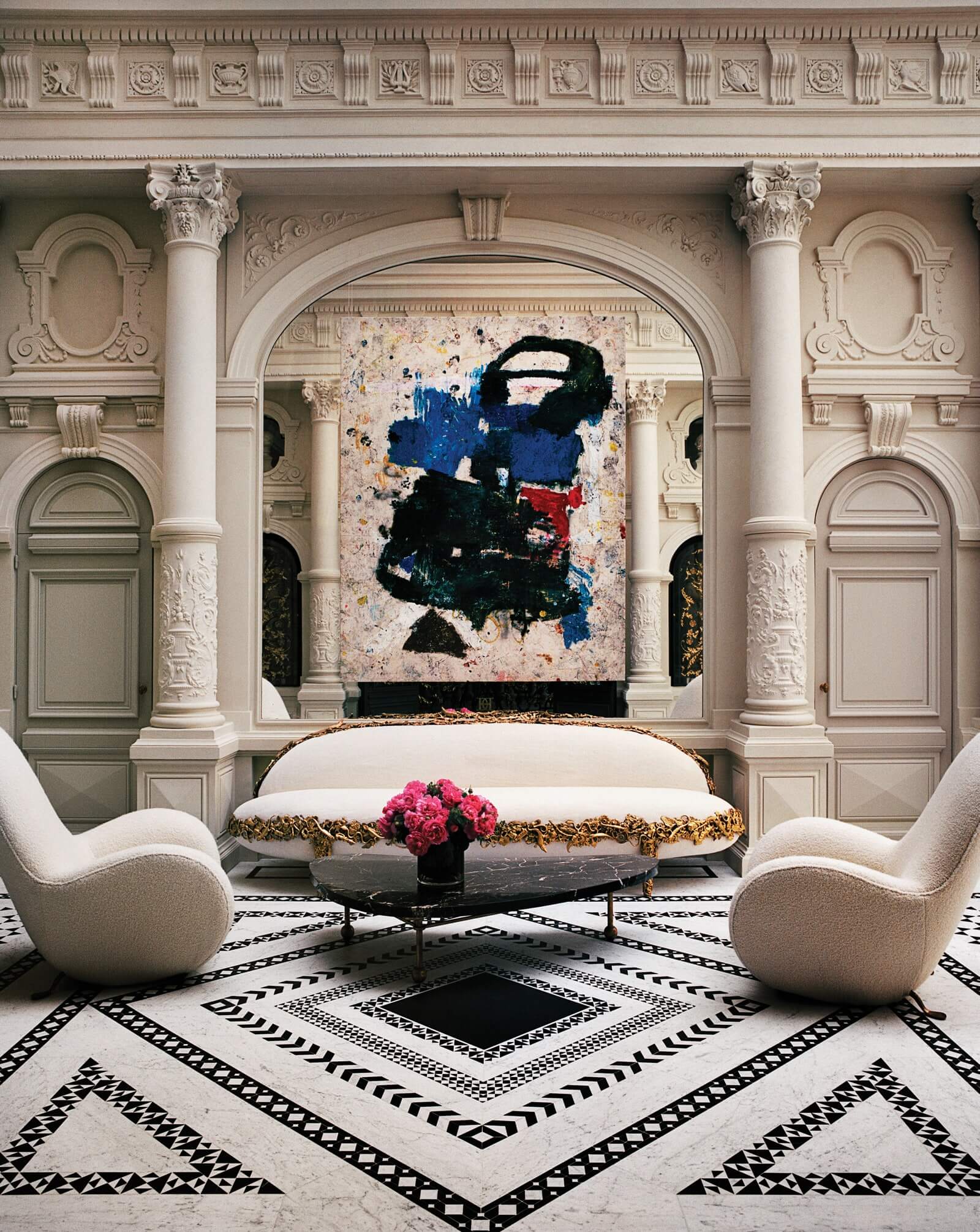 MIDCENTURY MODERN
The midcentury modern sofa represents the Mad Men aesthetic. Midcentury modern sofa types have crisp outlines, low-slung silhouettes, and wooden peg legs.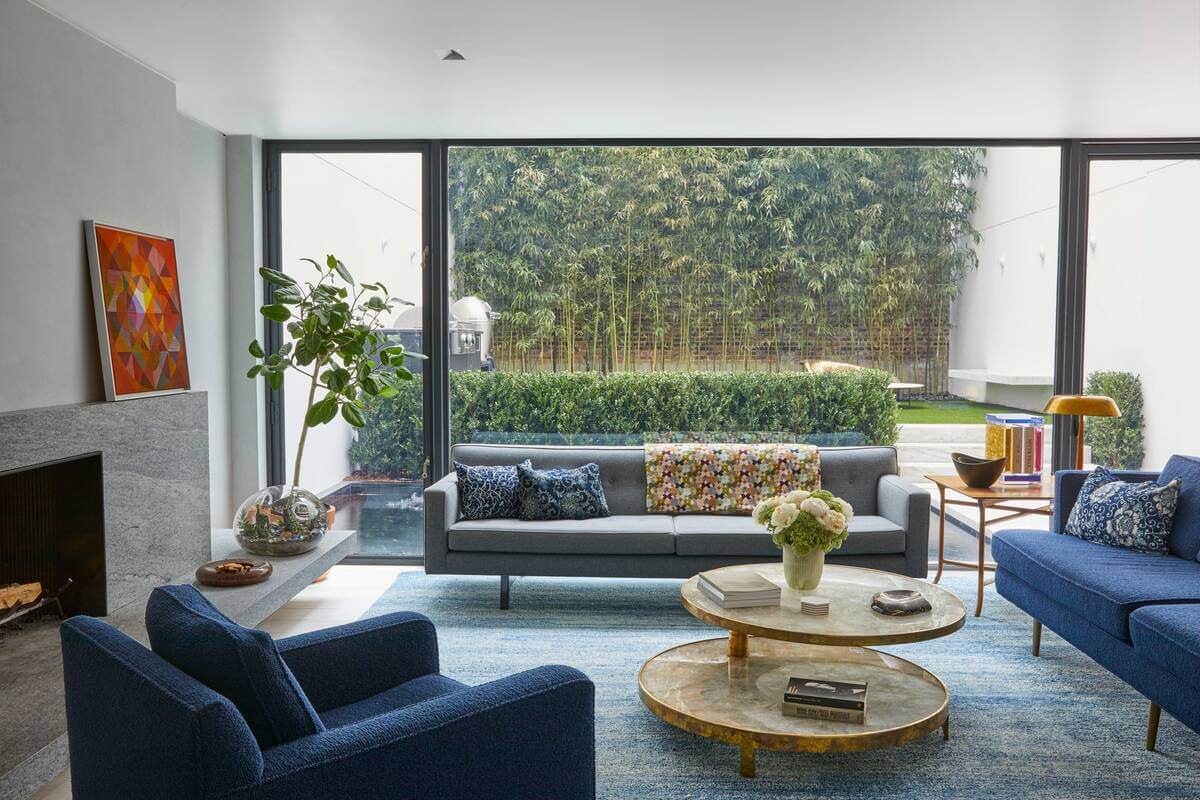 DE SEDE
De Sede sofas are not a modern sofa style but a modern way of expression. Alongside Bellini's sofa, de Sede sofas with fragmented back are one of the most recognizable modern sofa types.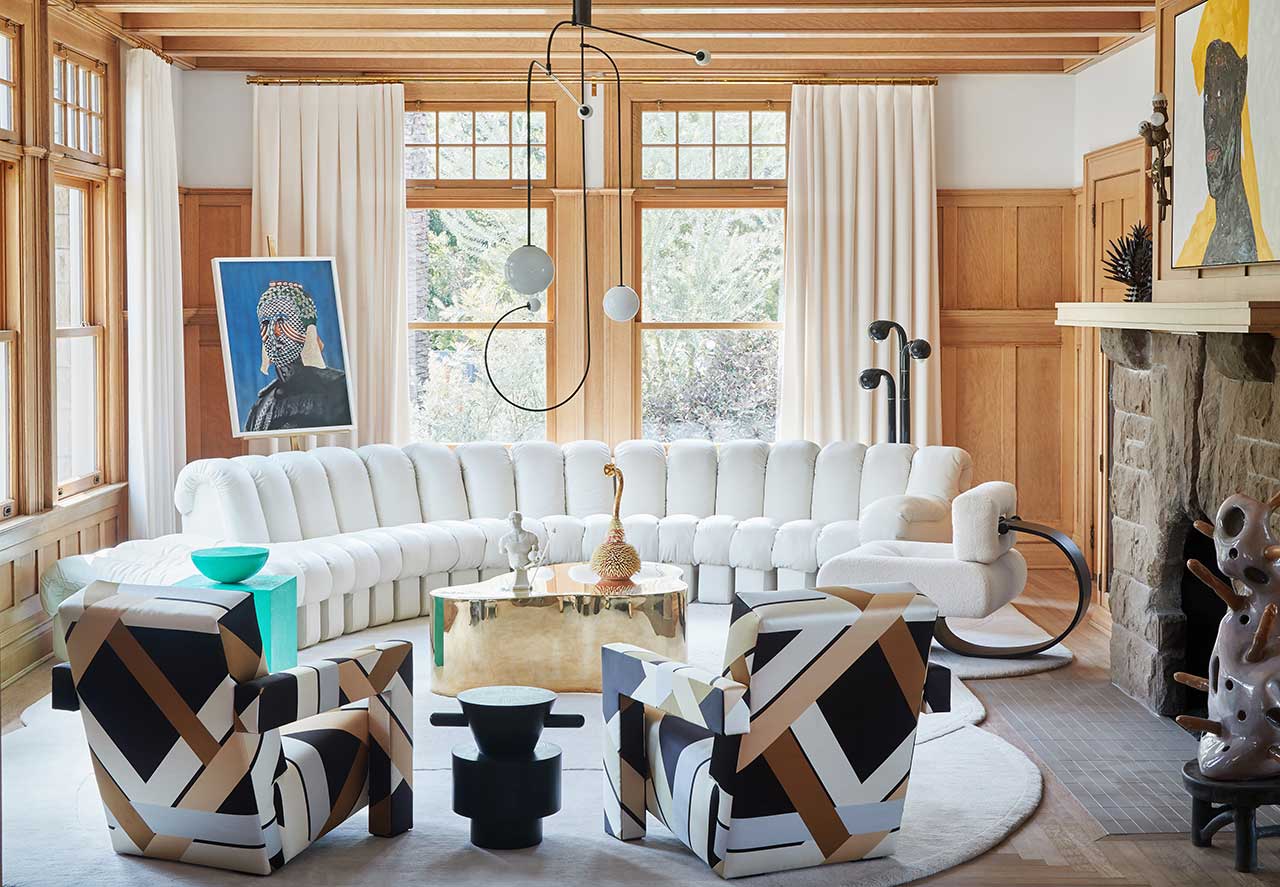 SECTIONAL SOFA
Sectional sofas are a modern sofa style that is the composition of various modern sofa types, such as a recliner, a three-seater, and a chaise, creating a harmonious sofa. Some of the sectional sofa layouts are the L-shape, U-shape, J-shape, and semi-circle.
CAMALEONDA BY MARIO BELLINI
Perhaps the world's most famous modular sofa is Camaleonda, the iconic squishy sofa with a lower back designed in the 70s by Mario Bellini. This modern sofa style is a mid-century modern aesthetic that is still in the living room of every it-girl, such as in Aimee Song or Pernille Teisbaek's living rooms.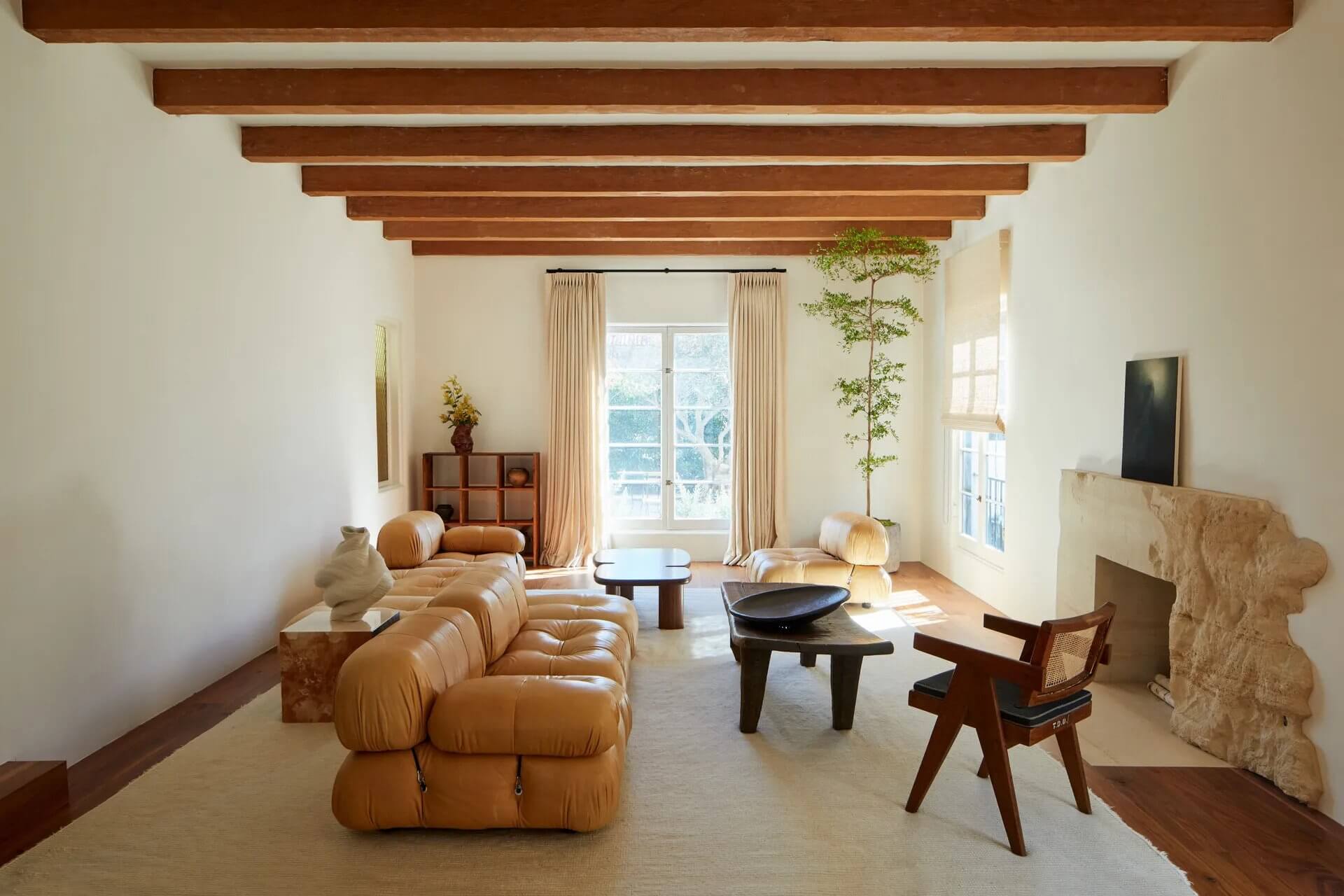 CHAISE
Chaise Lounge is one of the most versatile modern sofa types. This seating option can be placed either in living bedrooms, bedrooms, entryways, or even outdoors. The chaise sofa style is a long single unit seating with just one arm. Left-arm or right-arm are two other names that go for modern chaise lounges, according to the side of the chaise's arm.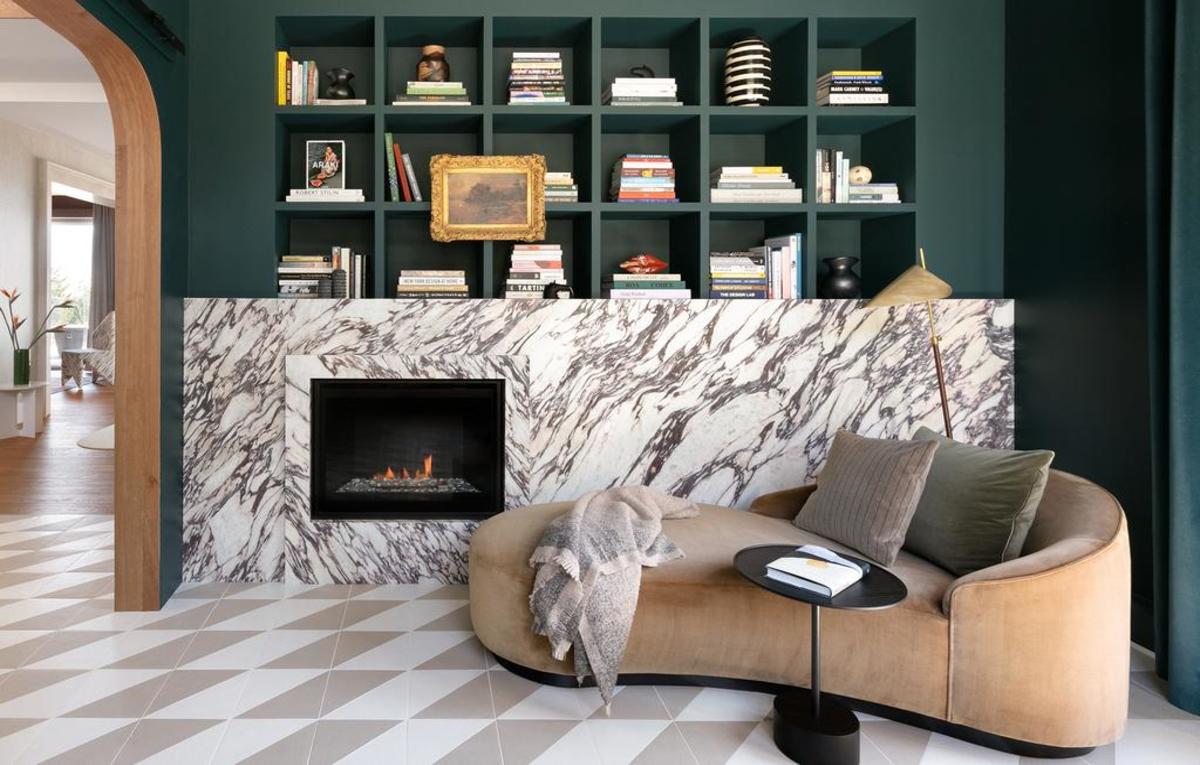 CURVED SOFAS
Curved sofas are the must-have design piece in a living room. In the pas few years, curved sofas have become the seating option of choice. Sofas with round are curved lines are the trendiest modern sofa types. They mix a midcentury modern philosophy with contemporary flow.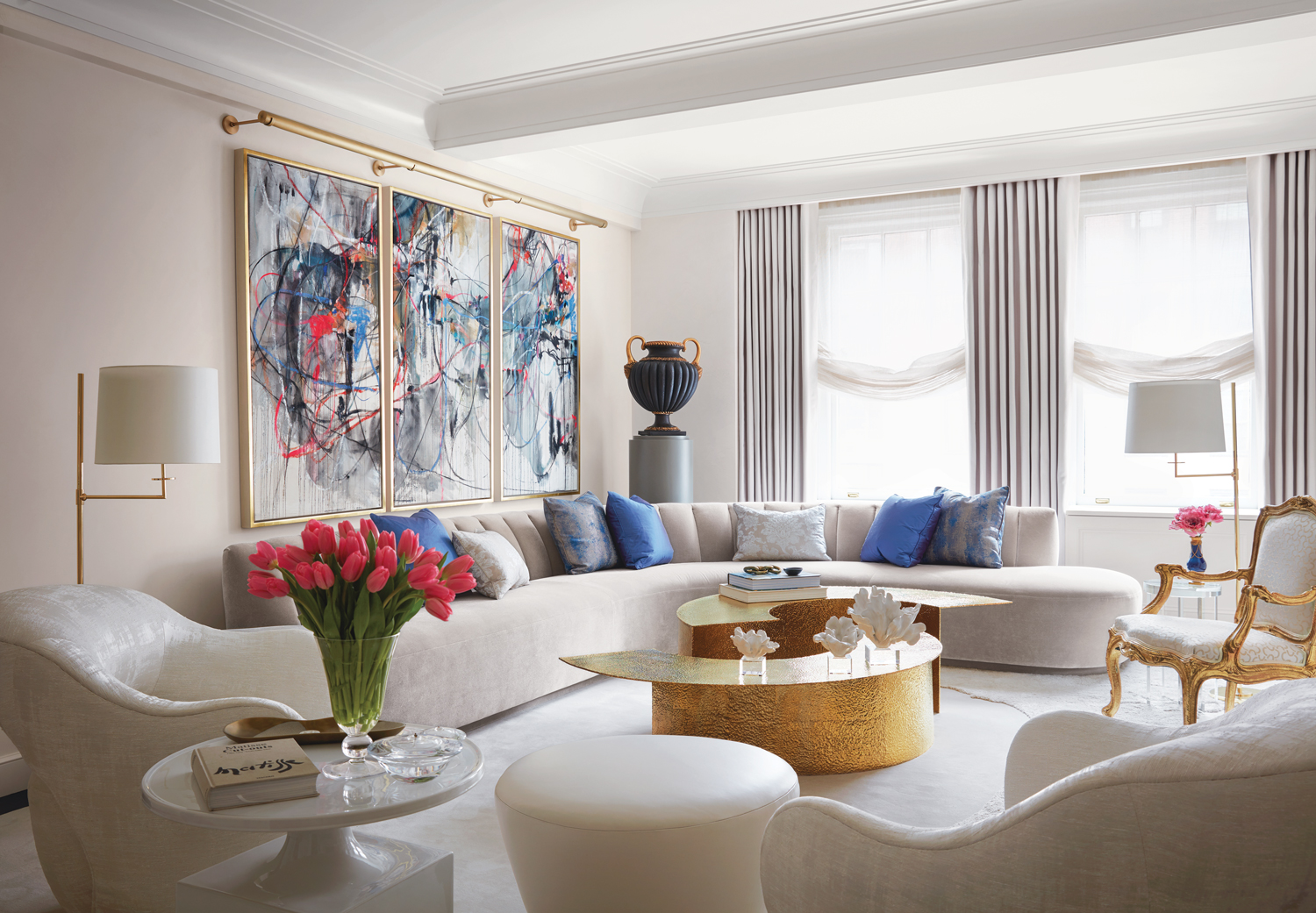 DAYBED
A daybed is a multipurpose seating option for lounge areas and common rooms. Daybeds are used as beds as well as for lounging, reclining, and seating in common rooms. It may be considered a form of multifunctional furniture. Their frames can be made out of wood, metal, or a combination of wood and metal. They are a cross between a chaise longue, a couch, and a bed.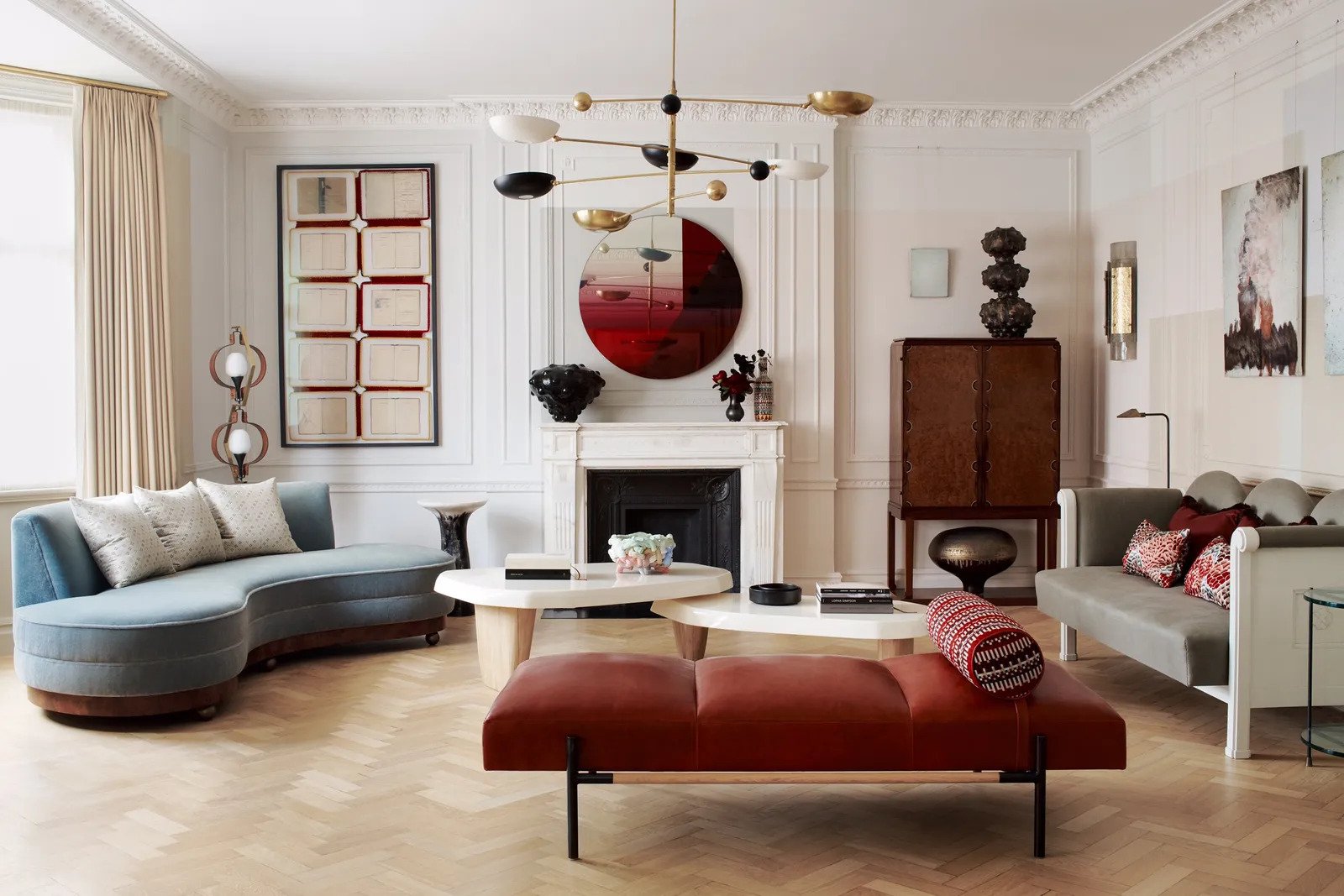 MODULAR SOFA
Modular sofas are extremely versatile. One of the most liked favorites modern sofa can be arranged according to the room's layout, creating numerous configurations and moods.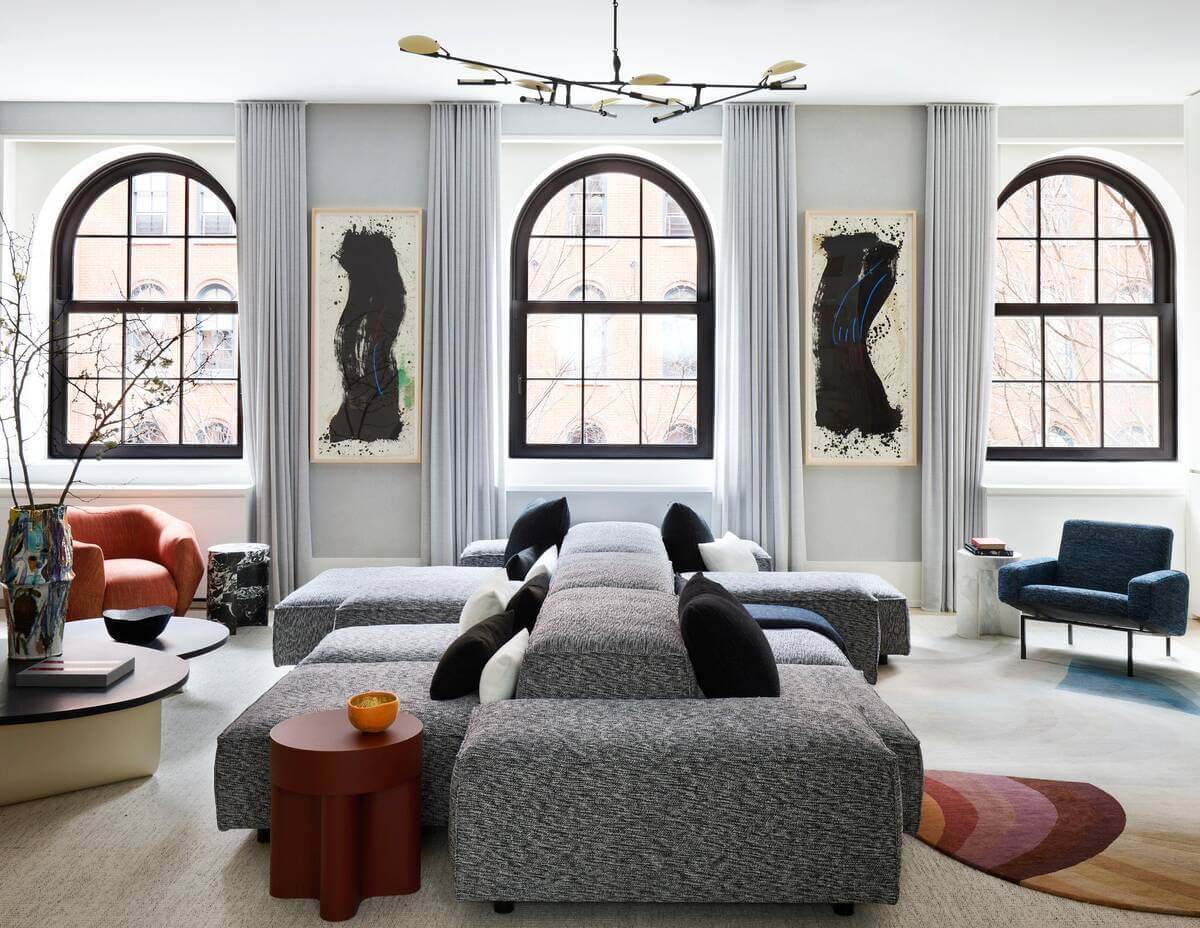 ROLLED ARM
As the name suggests, one of the classiest modern sofa types is a stylish sofa with arms that curve outwards at the top, creating a comfy spot to rest your head.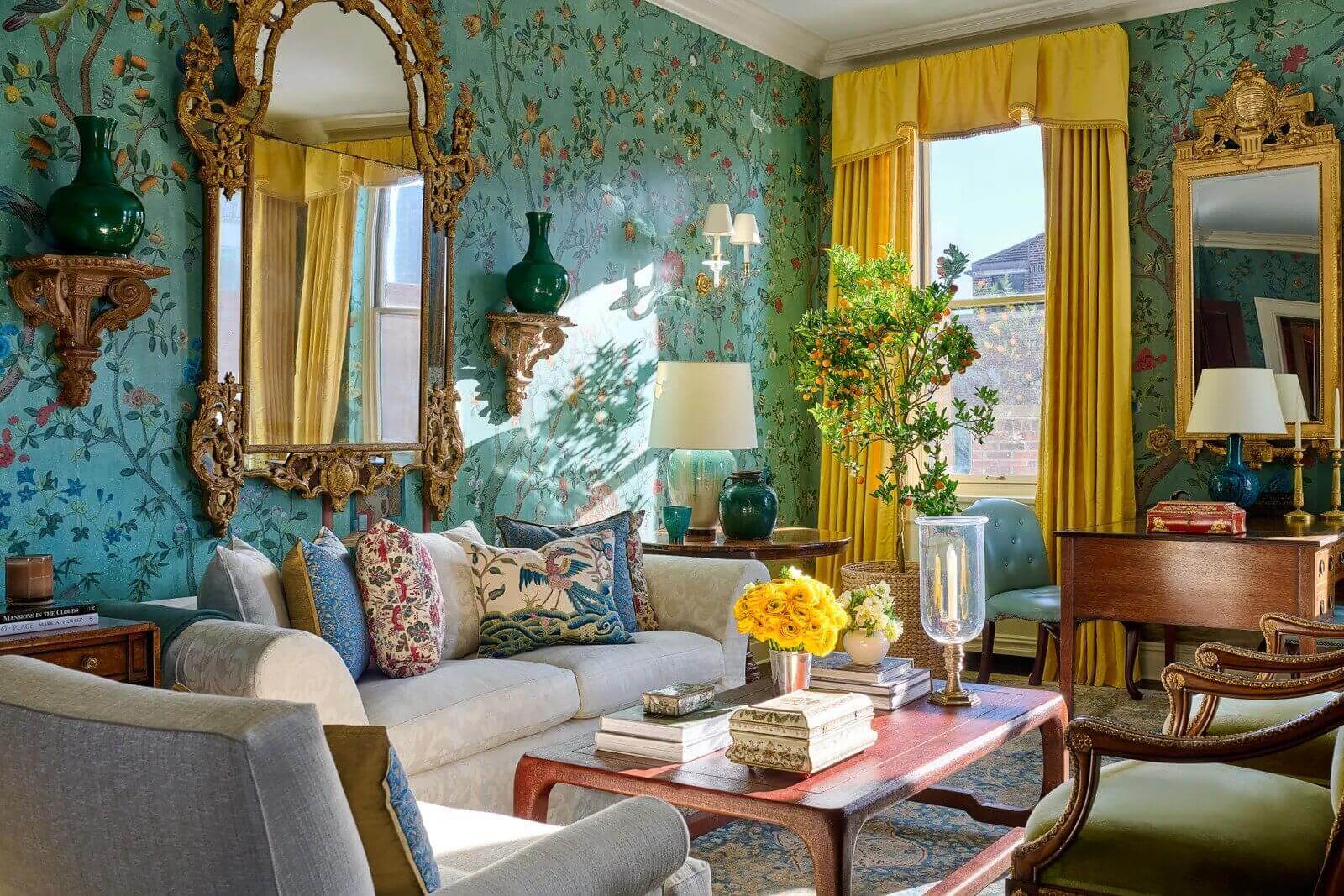 DEEP SEATED
A modern sofa whose main feature is the extra comfortable depth usual anything deeper than 40 inches. Deep seated sofas are great for dens and big rooms, and whether or not a sofa can be called deep-seated depends on the depth of its cushion measured from front to back.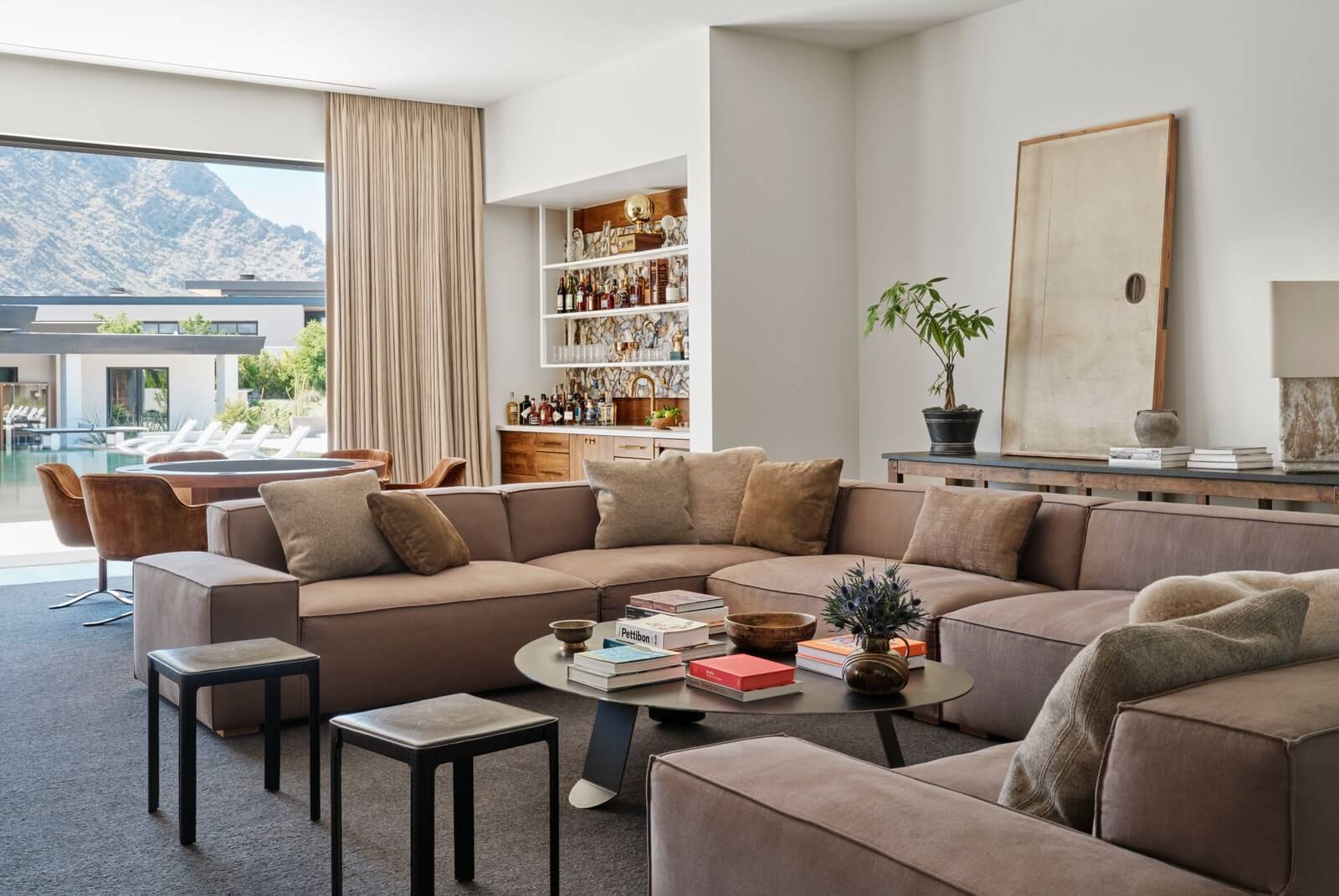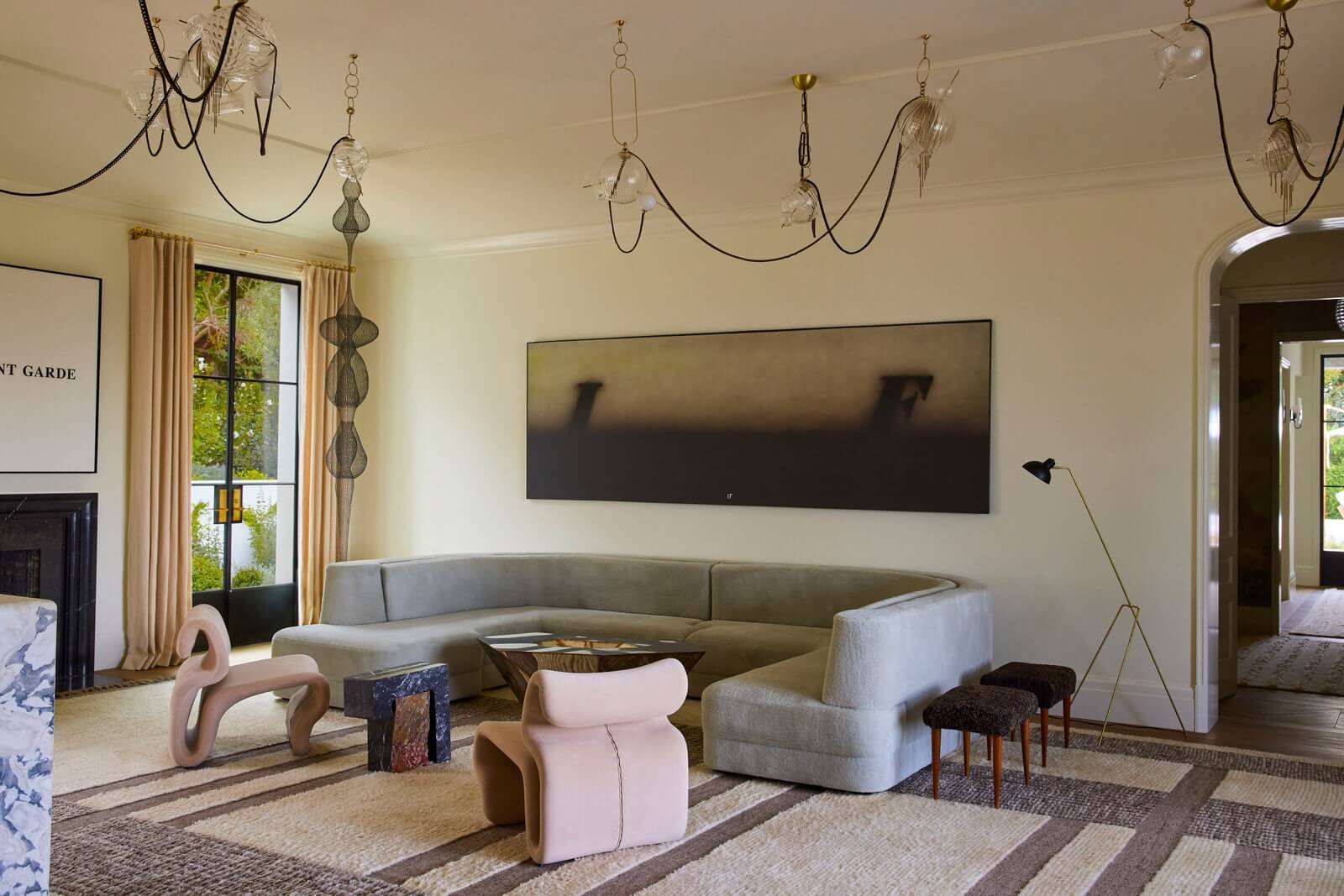 ARE YOU INTO INTERIOR DESIGN?
If so, discover modern furniture and lighting designed by design lovers for design lovers. All you need is to download the Hommés Studio catalog. To complete your interior design project, choose the high-end homeware by ACH Collection.