With its heady use of color and vibrant design, this home designed by Studio Reutov Design is a celebration of life.
"The abundance of color in this apartment fills the air with the smell of flowers. Makes it tasty not just for the eyes, but also for life," says Dmitry Reutov, chief designer, Studio Reutov Design.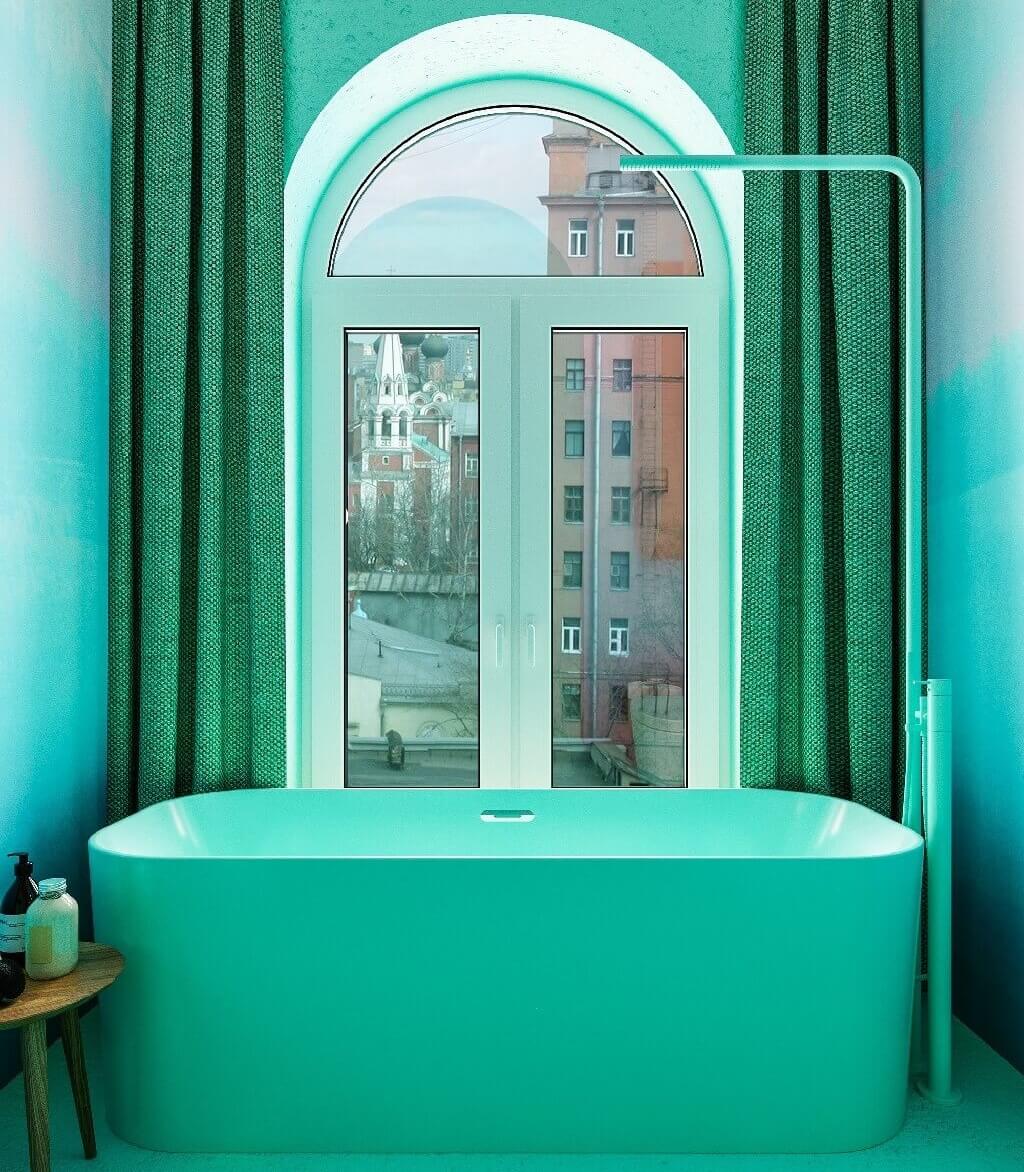 Located in Manhattan, the current owners of this early 20th-century apartment decided to renovate the 592-square-feet space. The richly-hued apartment designed by Reutov indeed brings to life the flavors of the tropics, in particular, Mexico. The designer was inspired by all things Mexican – the hues of the rugged landscape and the traditional architectural elements with bright colors – to convey the feeling of the southern sun.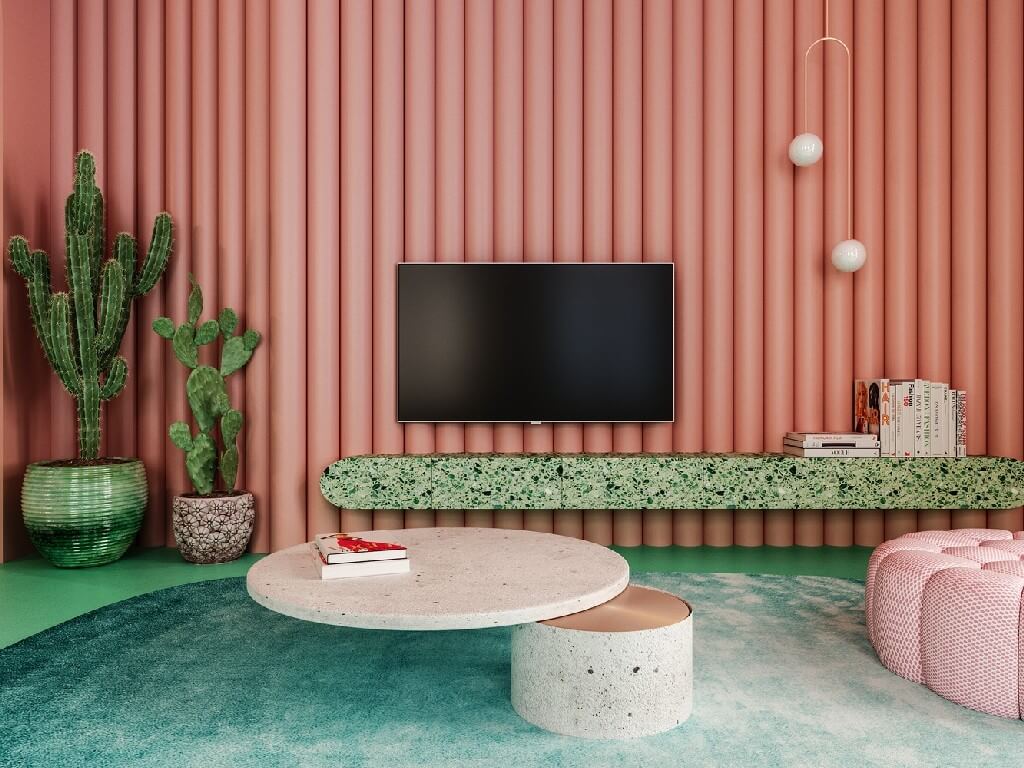 Drawing from Mexico's cheery and vibrant design, the apartment features pink terracotta walls and a profusion of rich greens inspired by nature. The home is interspersed with cacti of different shapes and sizes and features a column inspired by the plant.
For Reutov, the idea of using elements from the natural landscape has a larger purpose. "While nature creates a truly extraordinary design by skilfully combining textures, colors, and shapes, it also teaches us to co-exist with it in harmony."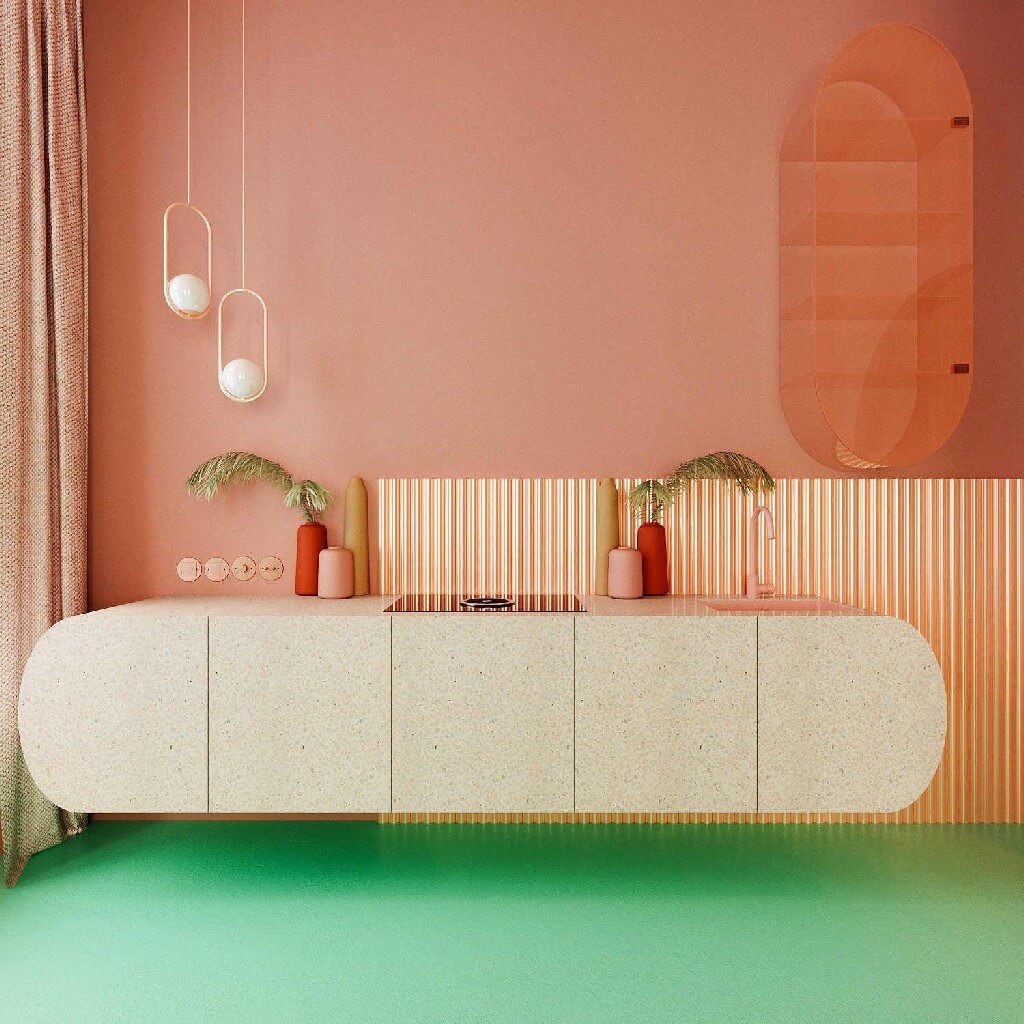 The living room is a plush, cozy space characterized by the signature Roche Bobois Bubble sofa and pouf. Reutov has designed the custom coffee table in concrete and copper. The lights in the living room are by Michael Anastassiades.
In the seating area, the dining table with a marble top and glass base is a custom design by Reutov, whereas the chairs are by Kartell. Large cactus planters frame the room along with the corners that create a distinct look.
The kitchen features a material palette of terrazzo, plastic, and metal. A metal structure coated with copper achieves a dual purpose – apart from protecting the walls from water and grease, it also adds a decorative element to space. The cantilevered counter is minimalistic save for the ornamentation via clusters of small vases.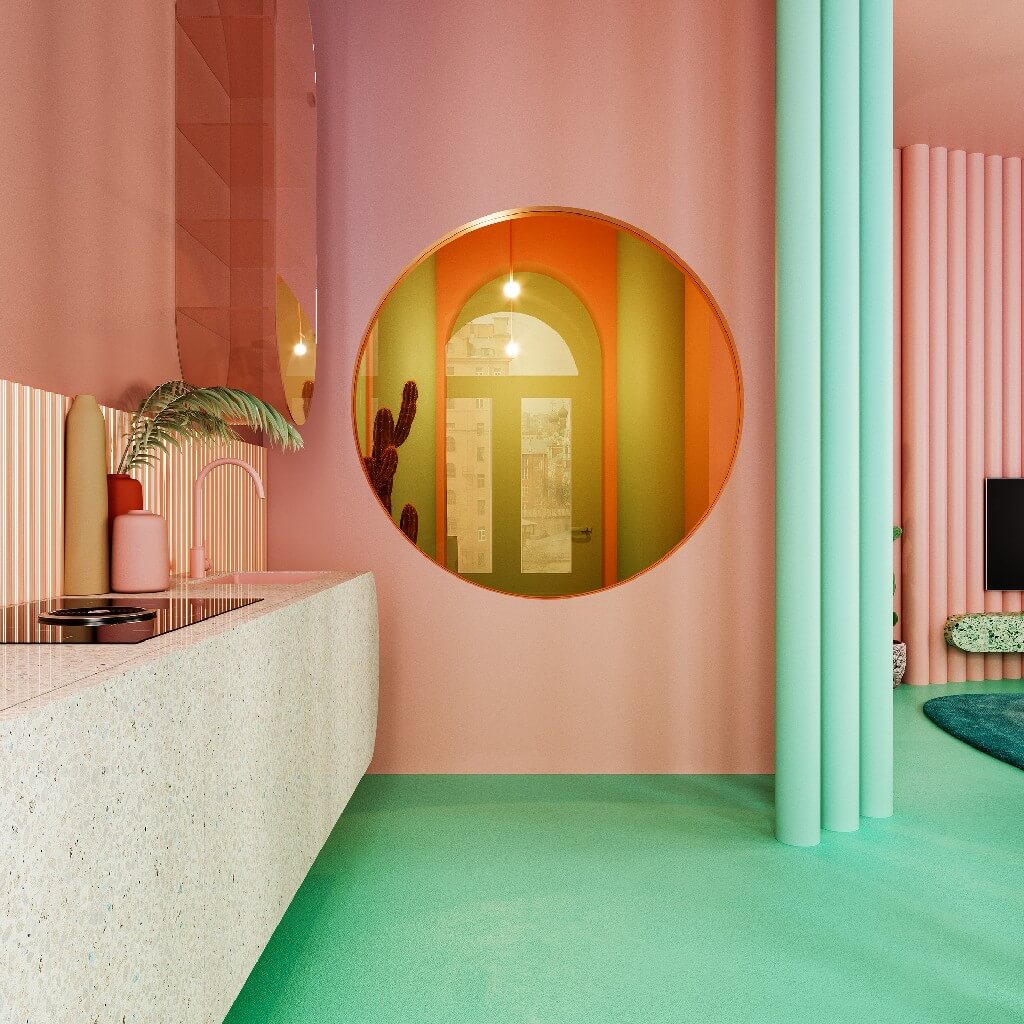 In the bedroom, chic, unfinished textures rule. The bed made of old timber has a distressed finish. Whereas the open shelving behind the bed is covered with plaster reminiscent of the old plasters used in Mexico and Morocco. Both sides of the shelving feature cacti. The hanging lamp on one side of the bed is made of pink clay, whereas the wallpaper is handmade.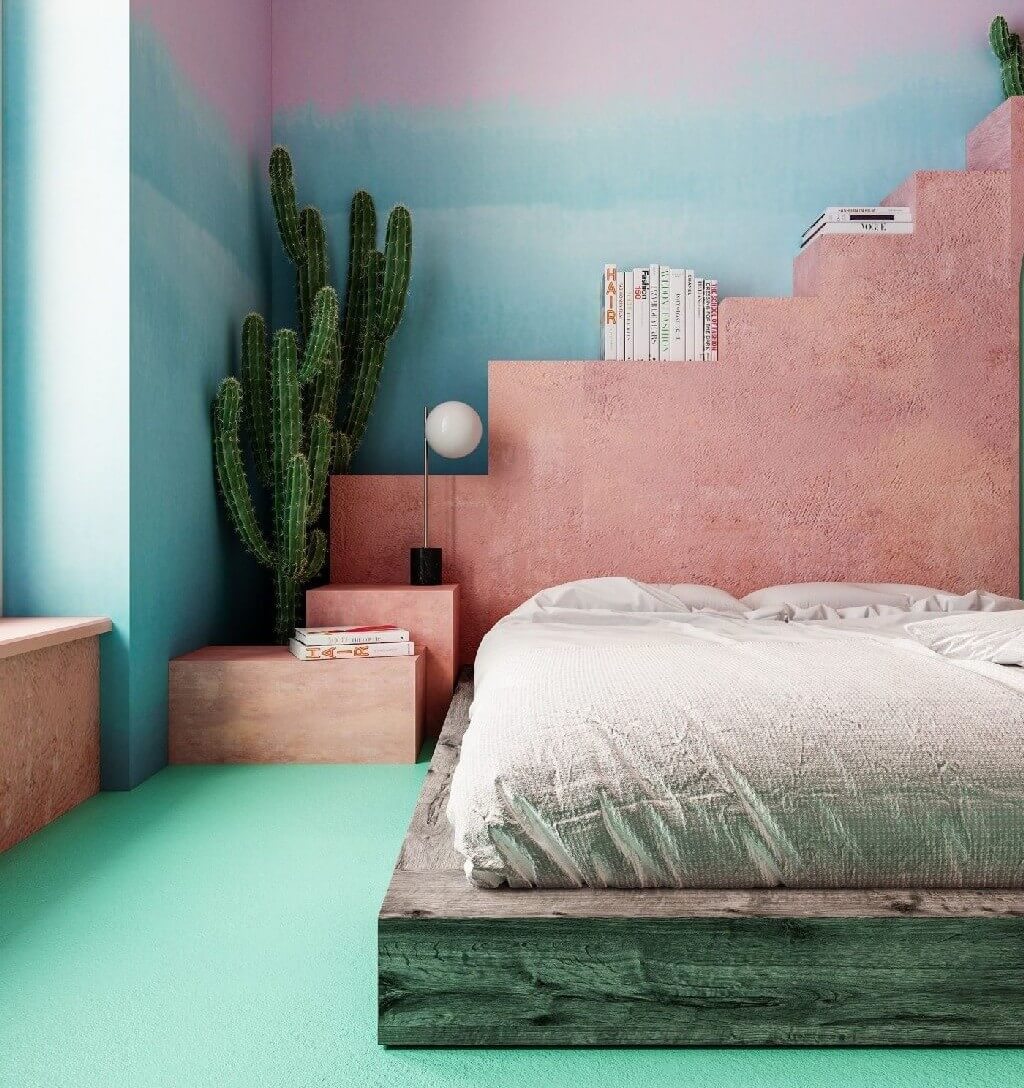 Predominantly featuring mint-dyed concrete the bathroom also finds room for handmade Callico wallpaper mainly designed for wet areas. The Eccentrico sink by Falper features marble and copper, and the lamps in the space are again by Michael Anastassiades. In contrast, the mirror is the Amber model by Kartell by Laufen.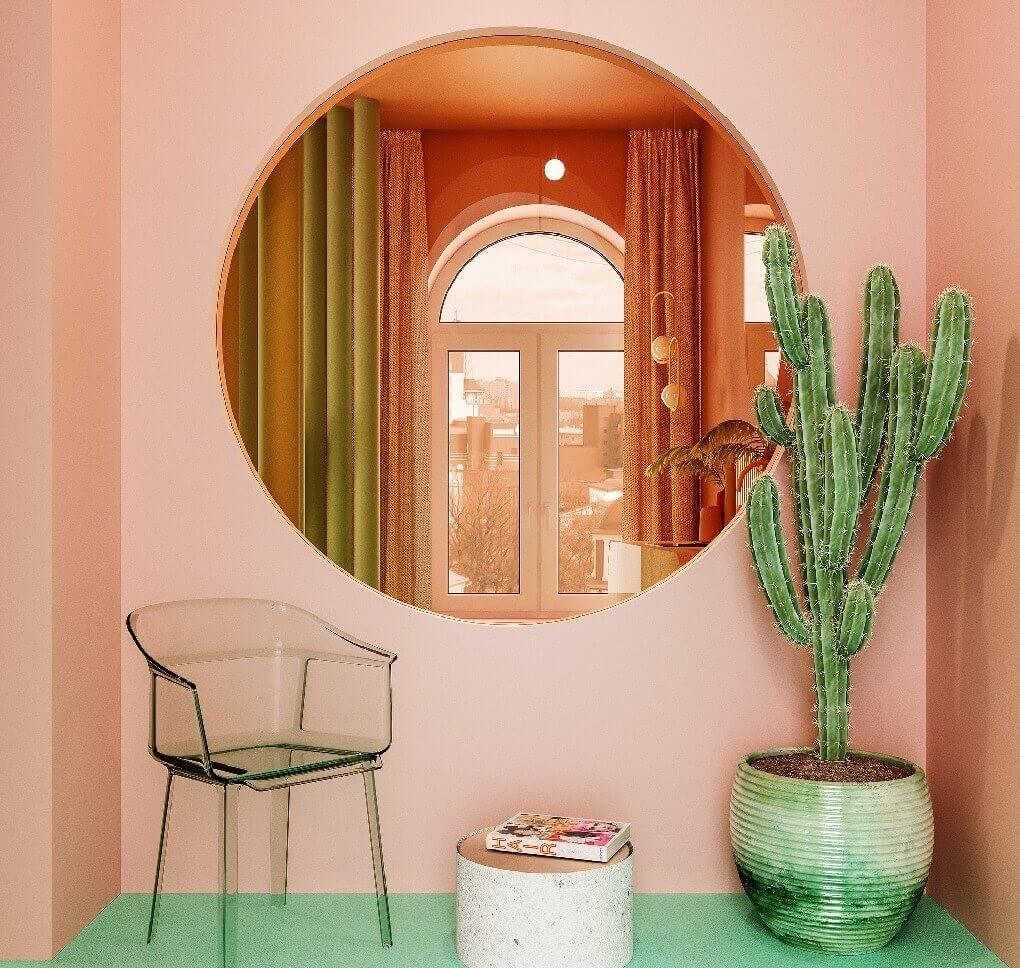 We really hope you liked our article. Feel free to pin all the images to your favorite Pinterest board. Meanwhile, you can also visit our Pinterest boards to get more inspiration.
Get more ideas for your projects and find functional, stylish, and sizable lighting and furniture choices:

Source: AD Middle East