Color is everything. And the key colors for Spring 2022 according to Pinterest Trends – light green, brown and greyish blue – are soft, bold, and elegant.
Color is everything. And the key colors for spring 2022 according to Pinterest – light green, brown and greyish blue – are soft, bold, and elegant. What color to wear? What color to paint a room in your home? Or what color to upholster an owned seating? Pinterest is a sea of inspiration for interior designers, fashionistas, brides, amateur chefs, and even teachers who often dive into the platform to gather visual culture, to learn new recipes, or new pedagogical methods to pass on knowledge. Furthermore, it has a tool for professionals that indicates what the world is craving for. Either DIY trends, recipes with seasonal ingredients, iconic street style look, or in this specific case, the key colors for spring 2022.
Diving into the Pinterest feed makes us perspective objects, concepts, and the world differently, on a daily basis. Every new day users come up with new pins, new ideas, and new interests. At this time of the year, the artsy and craftsy social network is being loaded with creatives' ideas for the upcoming season, which includes an increasing interest in the key colors for spring 2022. A new season means change. It changes the landscape, the way we dress, the way we eat, and even the way we feel, our mood. Adapting our home, our wardrobe, our meals, and our lifestyle is essential to make the best out of each season. Spring might be the most inspiring one.
According to Pinterest trends, the colors that will pair with spring 2022 are light green, brown, and greyish blue. For some, these colors might seem unusual. Even though they might be, they're not unexpected.
The world of design is in a serious relationship with natural colors and materials. Especially in interior design, earthy tones have been the dominating palette. Aren't green, brown, and blue unapologetically nature-related hues? So what differentiates the pigments from the 2021 Winter Color Trends? And what differentiates the key colors for spring 2022 from the key colors for winter 2022? The most accentuated difference is the intensity of each pigment. The key colors for spring 2022 are still earthy colors… but lighter.
Earthy hues with pastel glimpses are the biggest color trends this spring.
Discover bellow the 3 key colors for spring 2022 according to Pinterest.

LIGHT GREEN AESTHETIC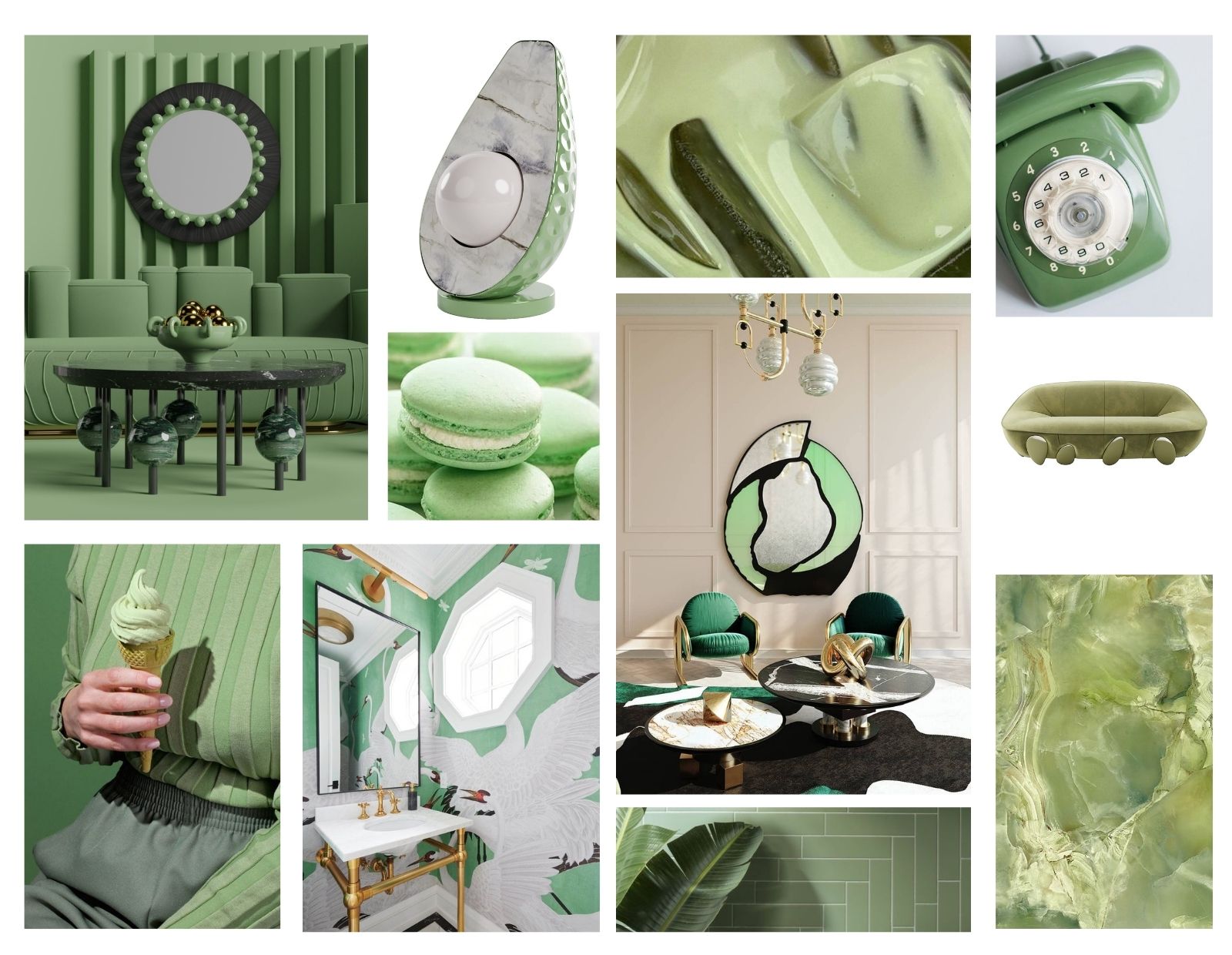 BROWN AESTHETIC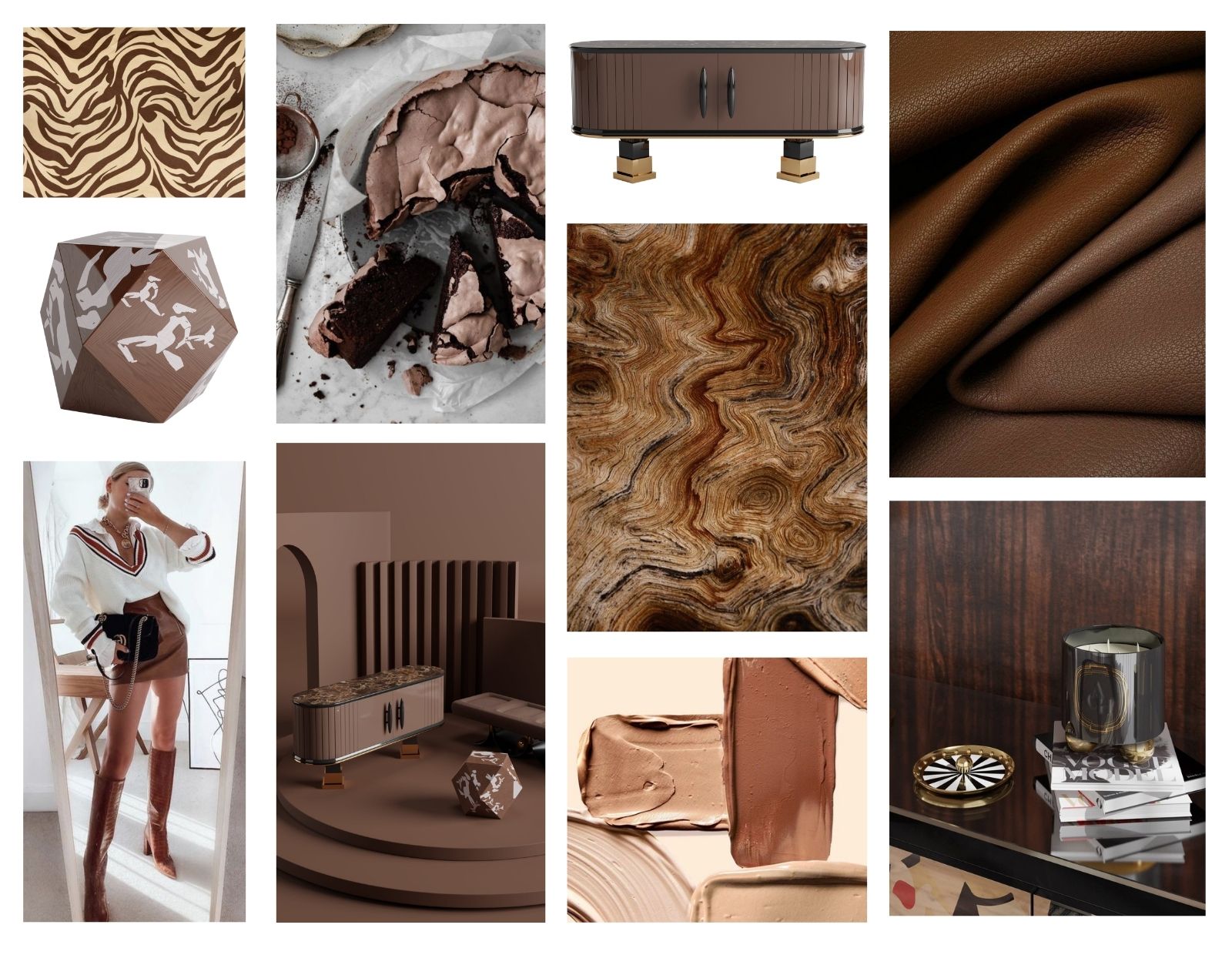 GREYISH BLUE AESTHETIC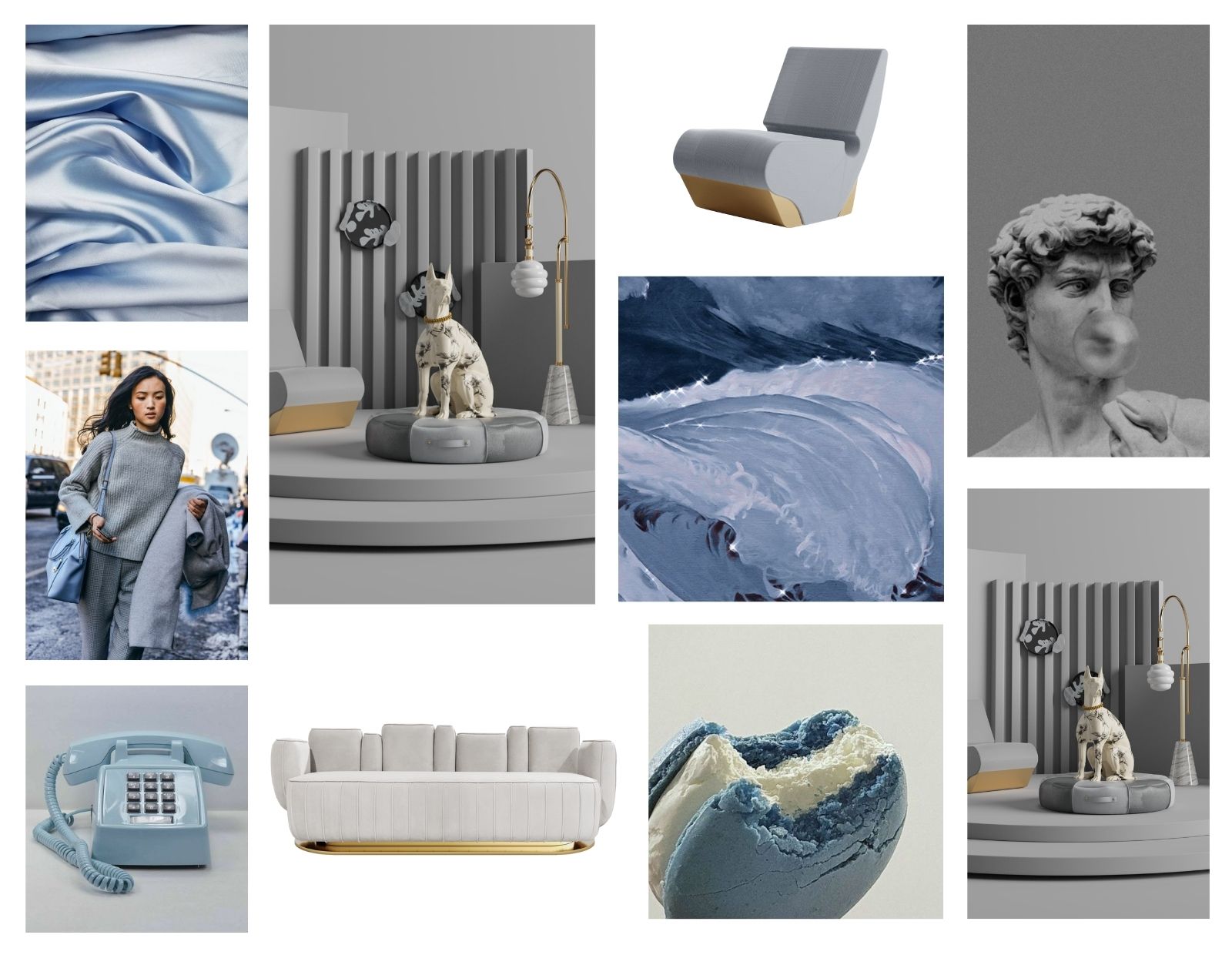 2022 THE FUTURE OF TRENDS
Onwards we live in nowstalgia. These 3 key colors for spring trending on Pinterest take us back into discovering the ebook 2022 The Future Of Trends.
The ebook digs into 10 key colors and how they can layer furniture, objects, and wearables. In addition, the trends forecast praises 7 nature-responsible materials, natural and manmade. In other words, 2022 The Future Of Trends can also be a design guide but primarily it is a love letter to yesterday.
The future will be longing for the positive changes that have been made to the way we think, live, and design. This longing for the past is a rebellious act against defeatment, and it intimates the celebration of resilience and optimism.
The future is a throwback to the 60s and 70s, where the air is purer, hope is tangible, and homes are funky and bursting with joyfulness.
DO YOU LOVE INTERIOR DESIGN?
Since you have come this far, we kindly invite you to download Hommés Studio Catalog and discover furniture and lighting designed by designer lovers for design lovers.
Pay a visit to our soul sister ACH Collection as well. You'll be delighted to discover a beautiful design of high-end homeware and pet accessories.