A kid-friendly home in Tribeca designed by Edward Yedid is an interior design masterclass on how to design a family-friendly home with flair.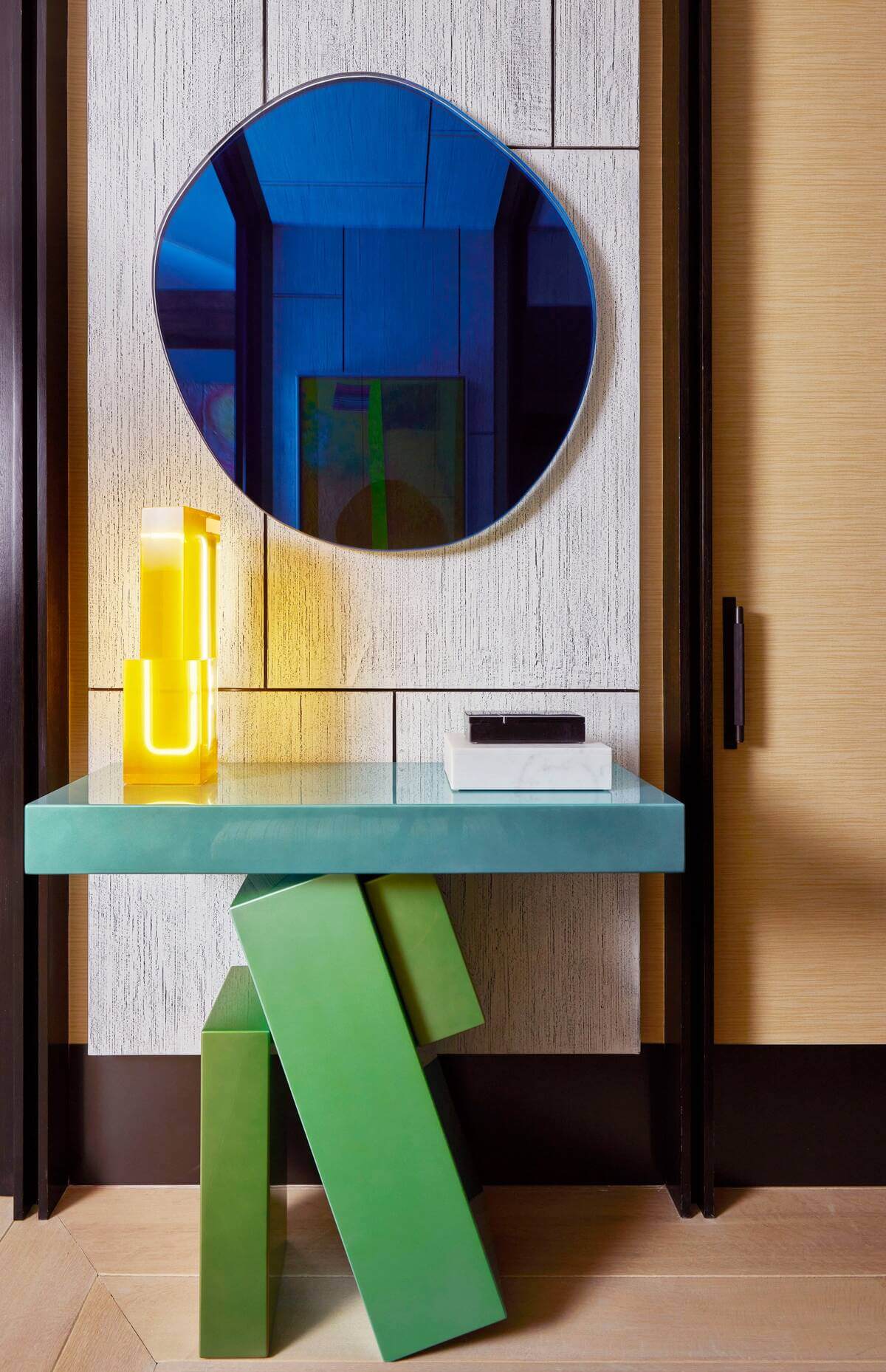 When designing a child-oriented family home, some technical features are mandatory for the well-being of children and the family.
Rounded furniture, kid-friendly paint, washable fabrics, stimulating colors and patterns, plenty of storage, nature imagery, and pedagogical rooms like a study or relax room are just a few of the elements for good kid-friendly home design.
Edward Yedid, cofounder and partner of GRADE New York, teaches how to design a family-friendly home without losing sophistication and luxury. Tribeca Family Residence is the name of this high-end residential project whose main inspiration is the magic world of a child's mind.

EDWARD YEDID, GRADE NEW YORK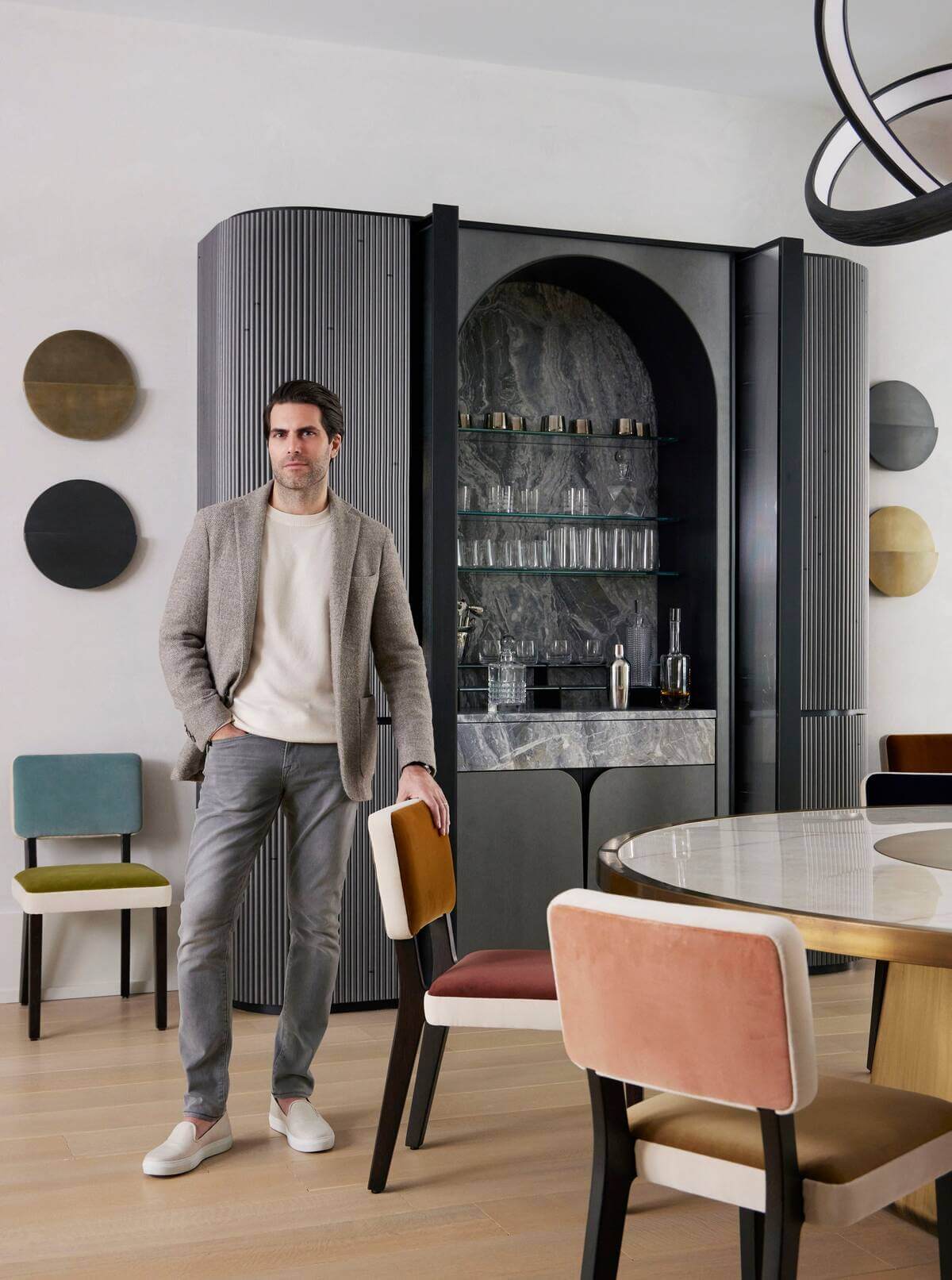 Edward Yedid is alongside Thomas Hickey founder and partner of GRADE New York. Since GRADE'S founding in 2004, the design studio has been delivering living spaces that are exactly what Edward Yedid and Thomas Hickey think they should be – ordered, inviting, artful and enduring.
By integrating architecture and interior design from the outset, the New York-based creative studio creates the most beautiful, balanced, and cohesive solutions. Taking worldwide inspiration, GRADE's commitment is one – to deliver contemporary beauty for balanced living fuels at each unique space that Edward Yedid and Thomas Hickey design. Their work is grounded in historical precedent and informed by context with a view to the future.
TRIBECA FAMILY RESIDENCE, A KID-FRIENDLY HOME BY GRADE NEW YORK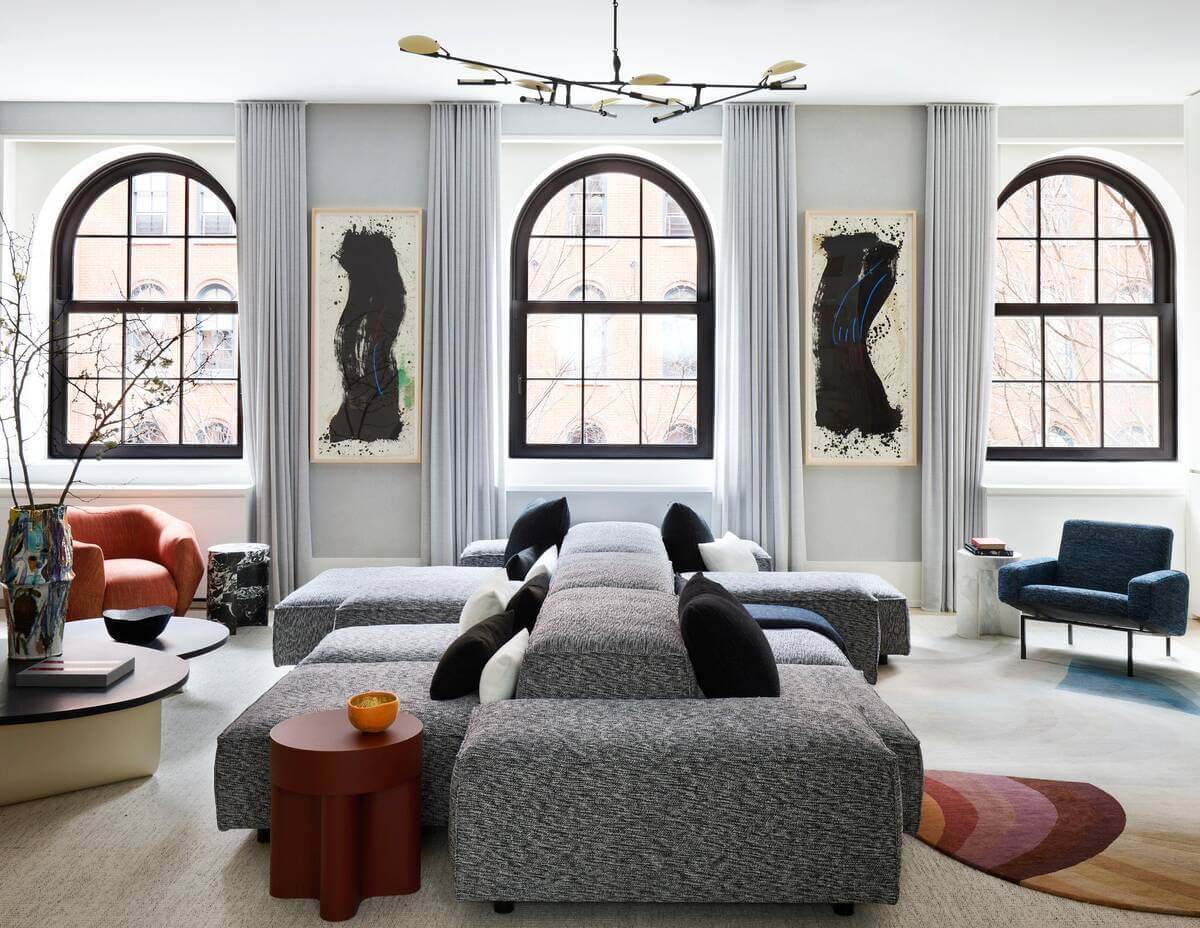 Tribeca Residence Home, named by GRADE honors its location. The kid-friendly home sits only two blocks away from the Hudson River, in a once upon a time area of New York City filled with factories. This historical context explains the striking industrial structure of this family home, a colorful, artful, inviting, and sophisticated pad.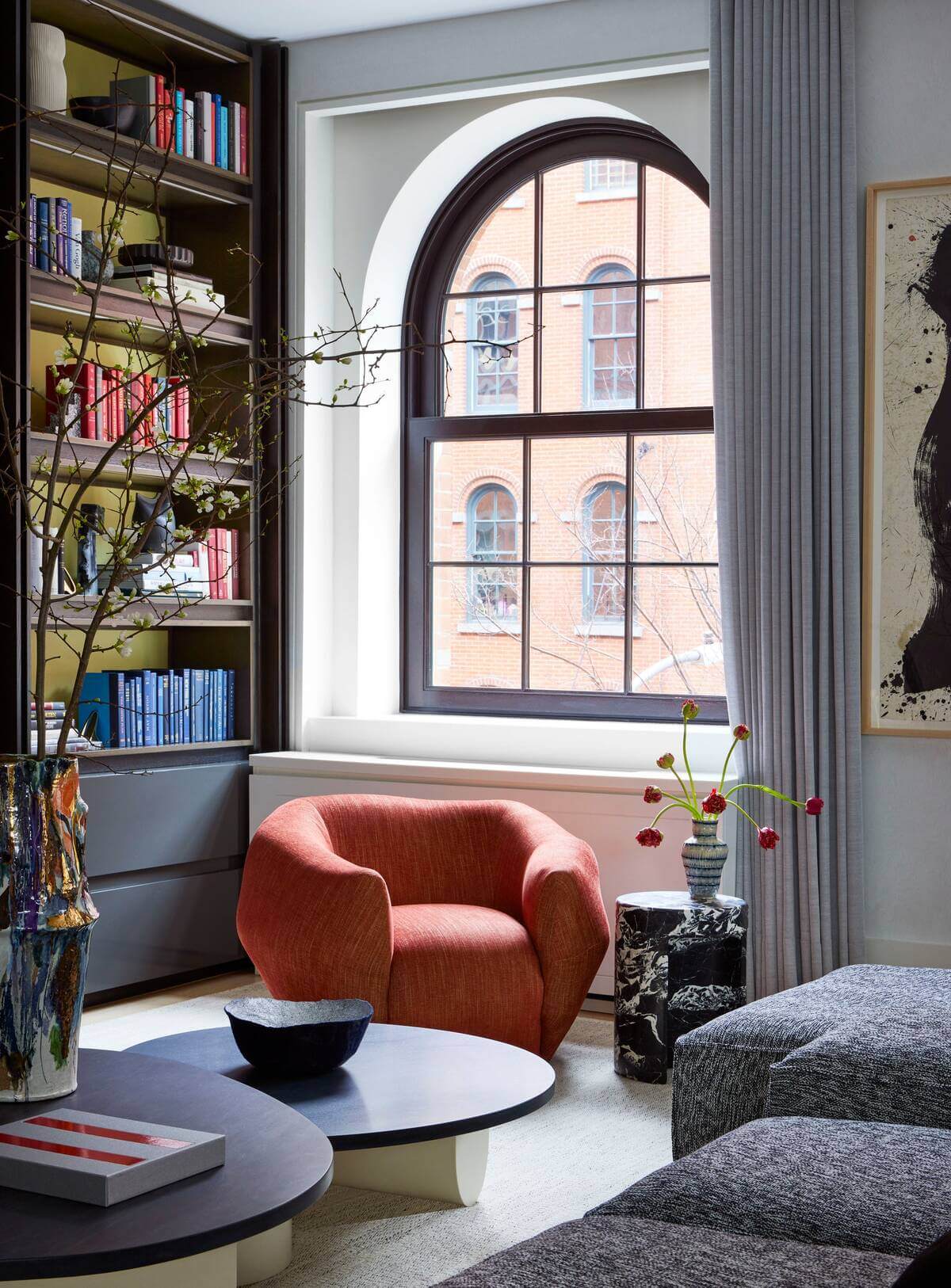 The inviting, playful kid-friendly home design is all things light, bright and soft, with a focus on custom millwork for the children's rooms and living room to provide ample but elegant storage, as well as an oak and fluted glass bar unit in the dining area.
Beautiful, functional design pieces bridge spaces and create a vibrant, truly personalized environment. A large, double-sided sofa in the living room is the central focus of this area and was designed with soft edges to allow for the children to climb and play safely.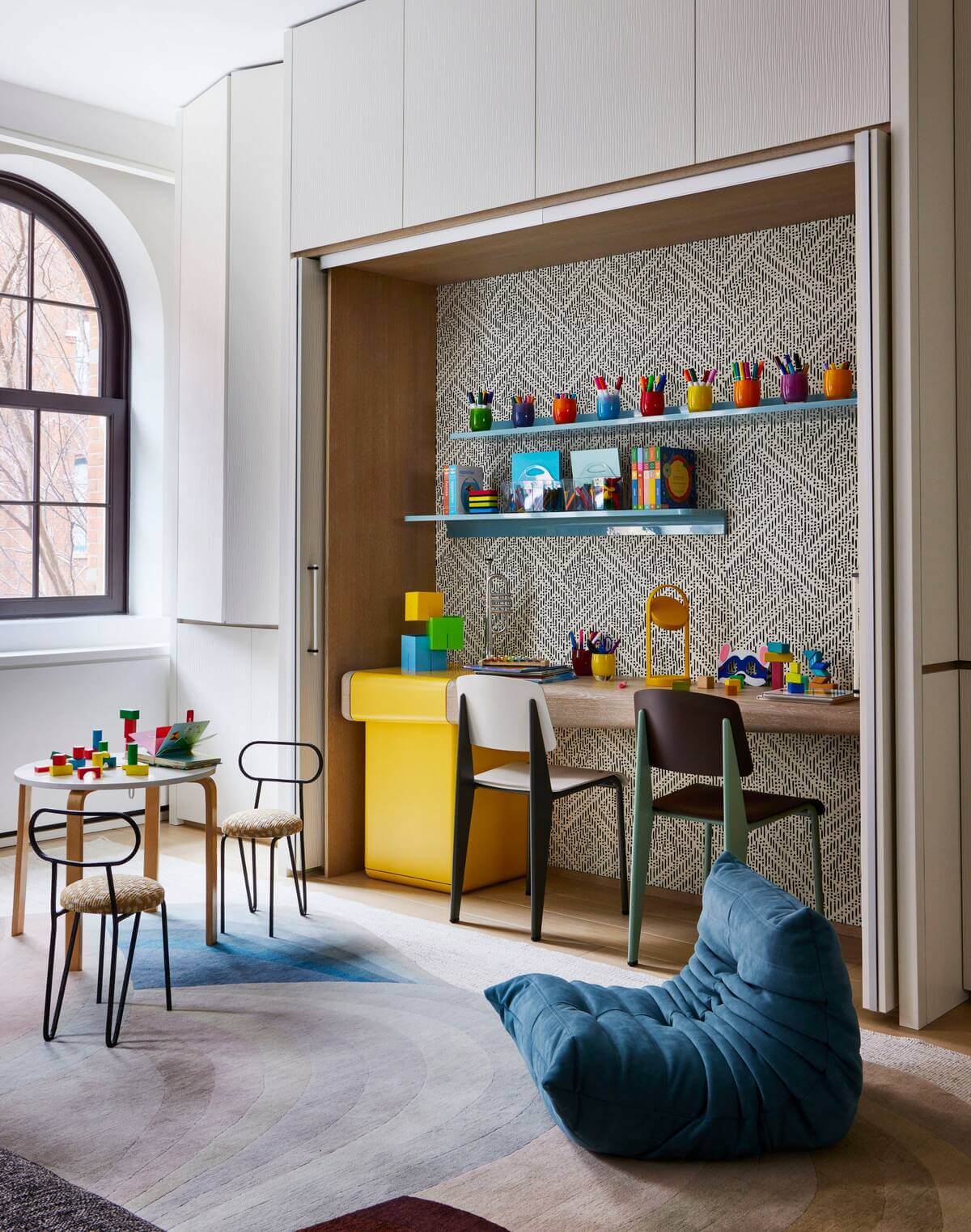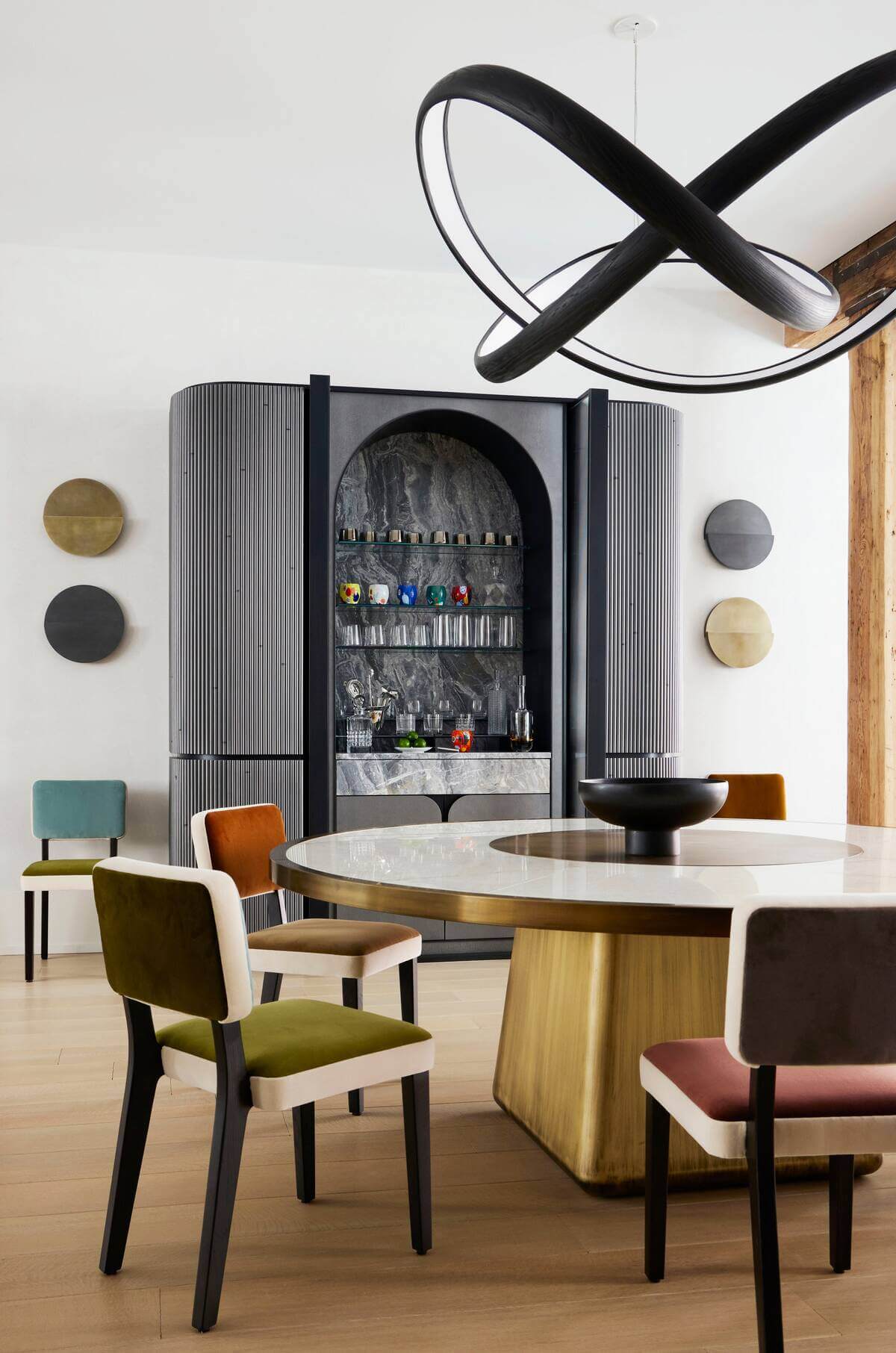 In the areas where grown-ups and children meet, Edward Yedid is able to blend two distinctive languages. To illustrate, it happens in the main living room where one muted-color side belongs to parents and their friends while the colorful side belongs to the children. And again, in the dining room and breakfast nook, it is the color gradient that dictates what area belongs to parents and what area belongs to children.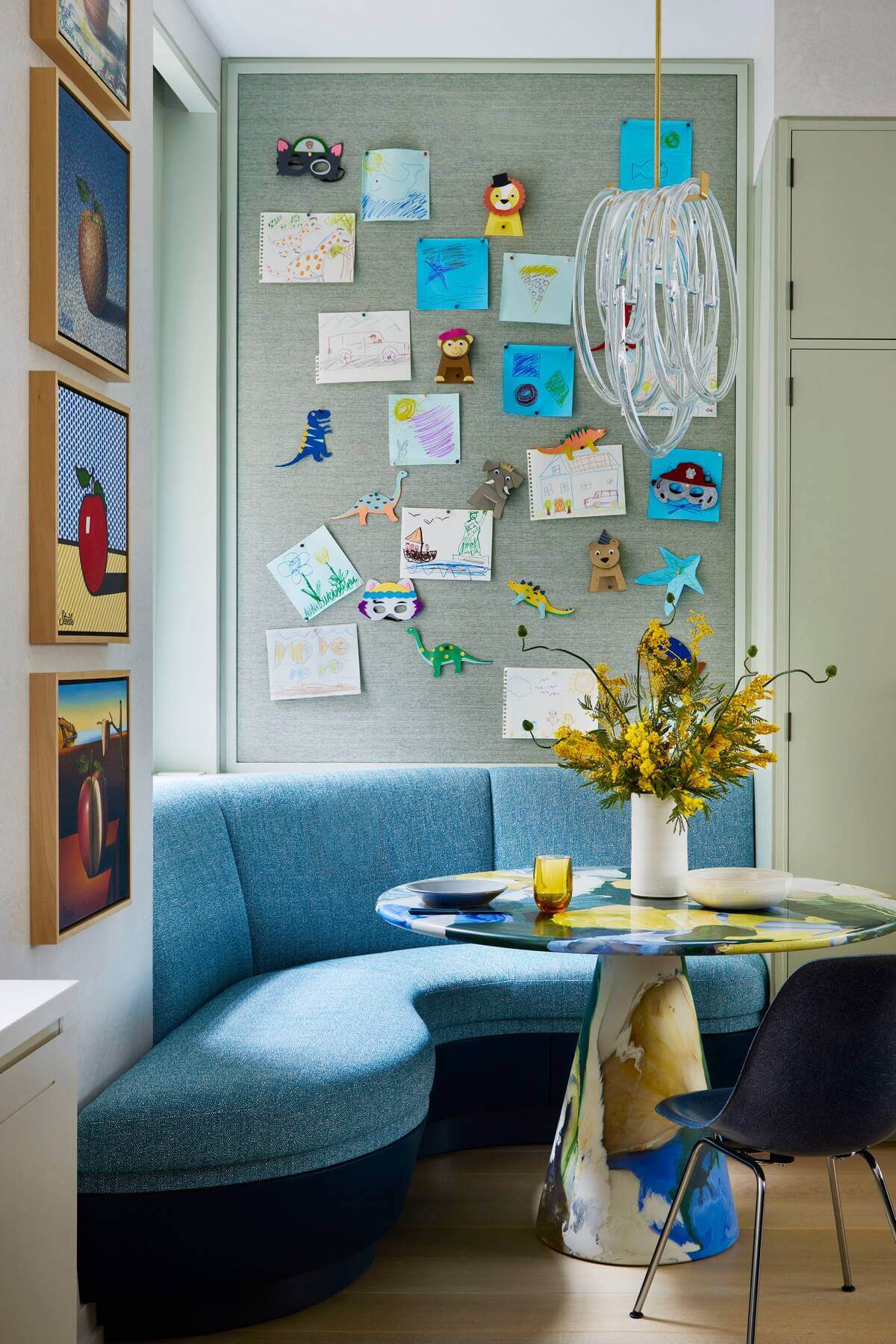 Throughout whimsy shapes, statement furniture design, and contemporary artworks, this kid-friendly home fits the world, and the aesthetics, of grown-ups. In this residential interior design project, the most important element is color. Muted tones indicate a shared reality while bolder hues indicate the kids' reality.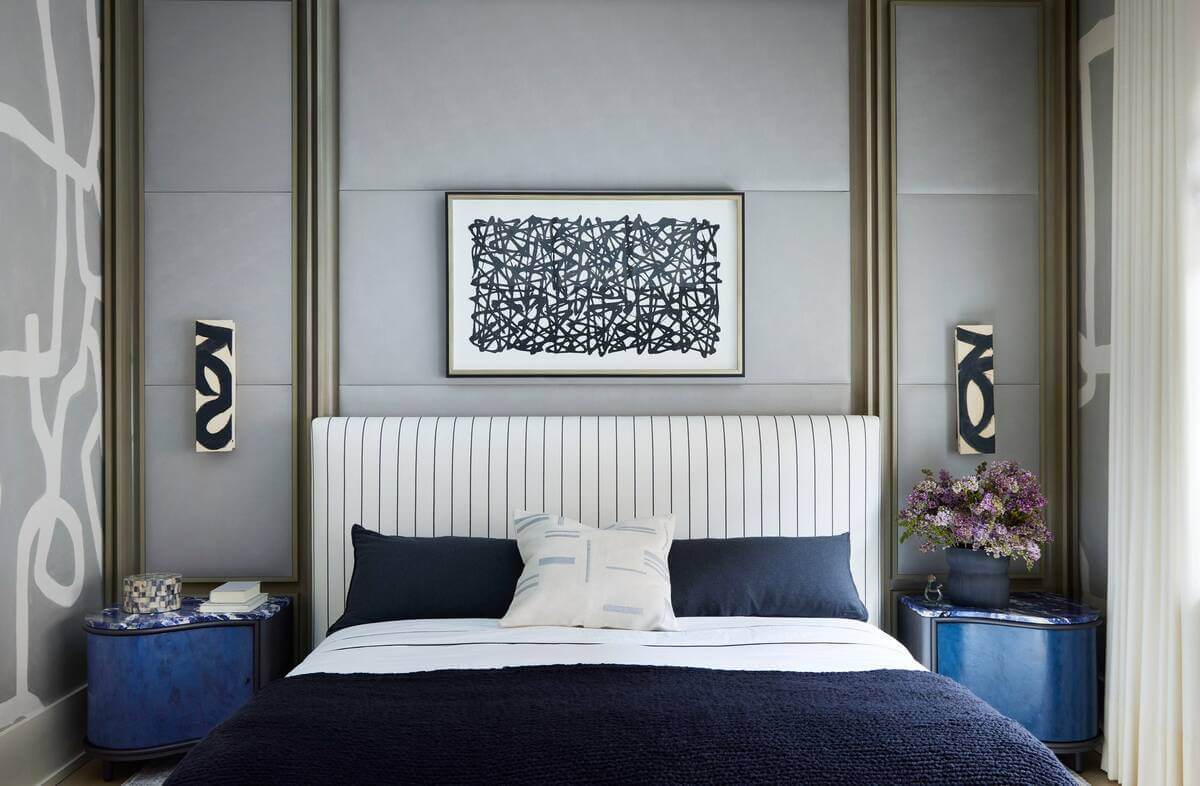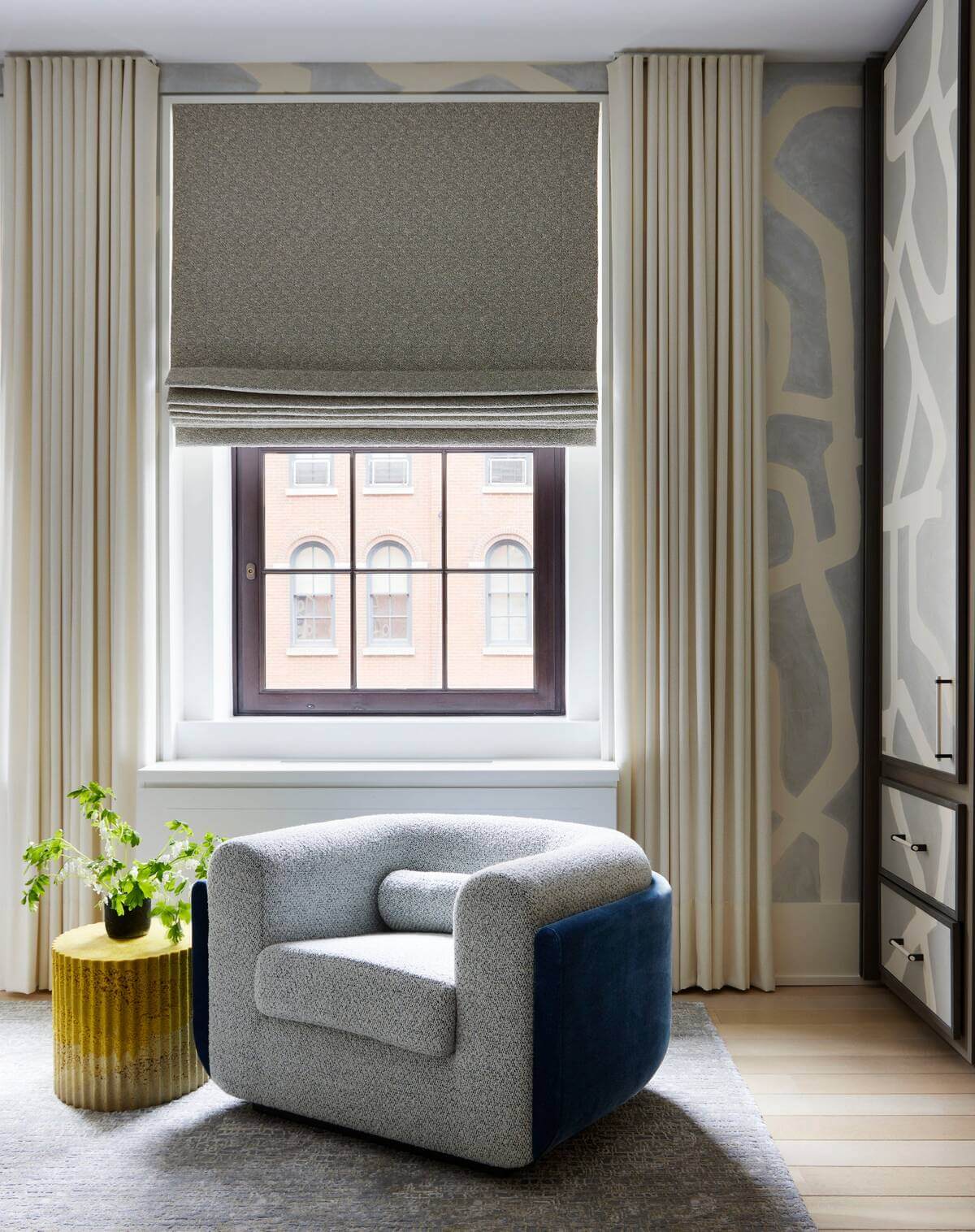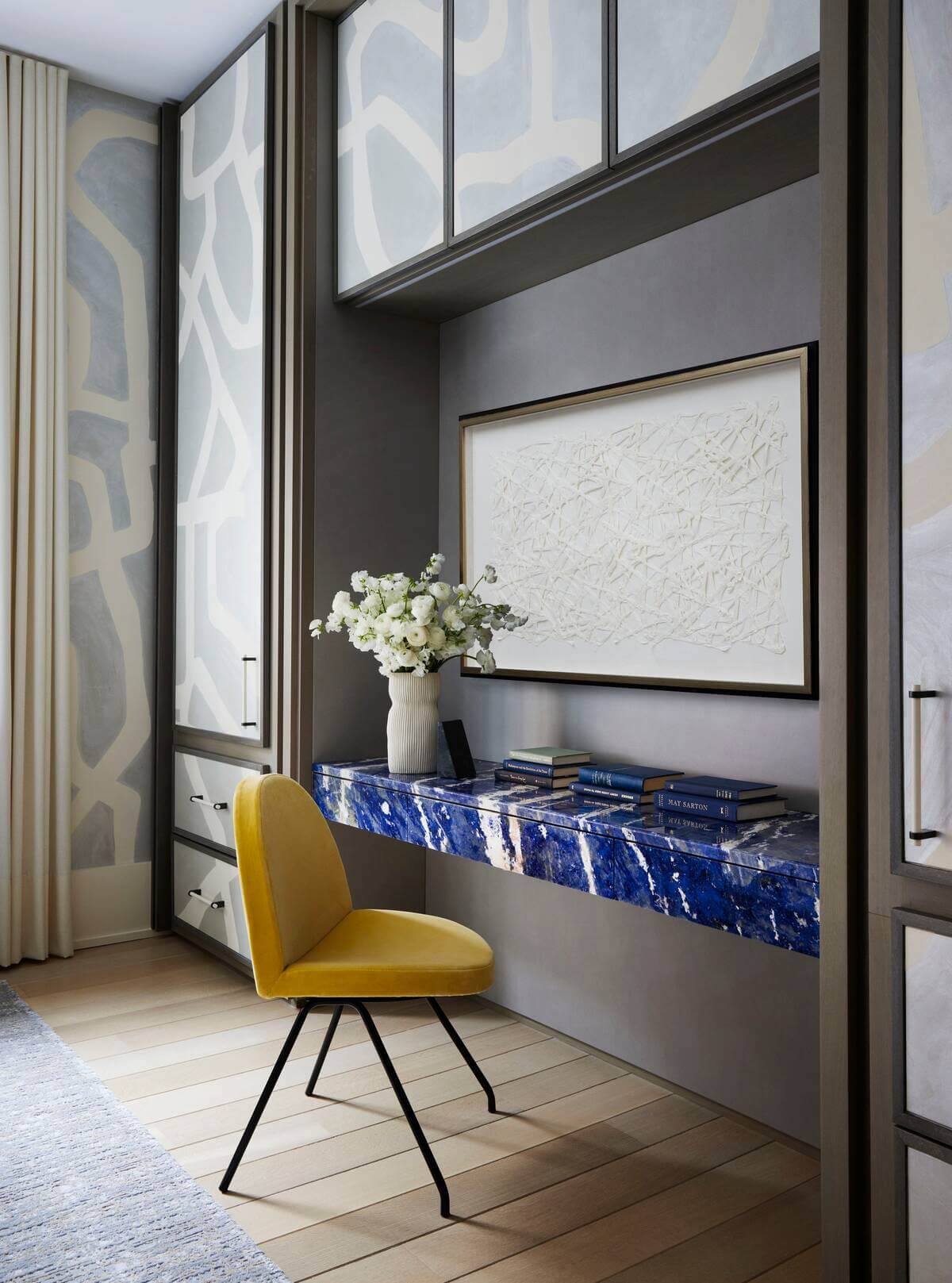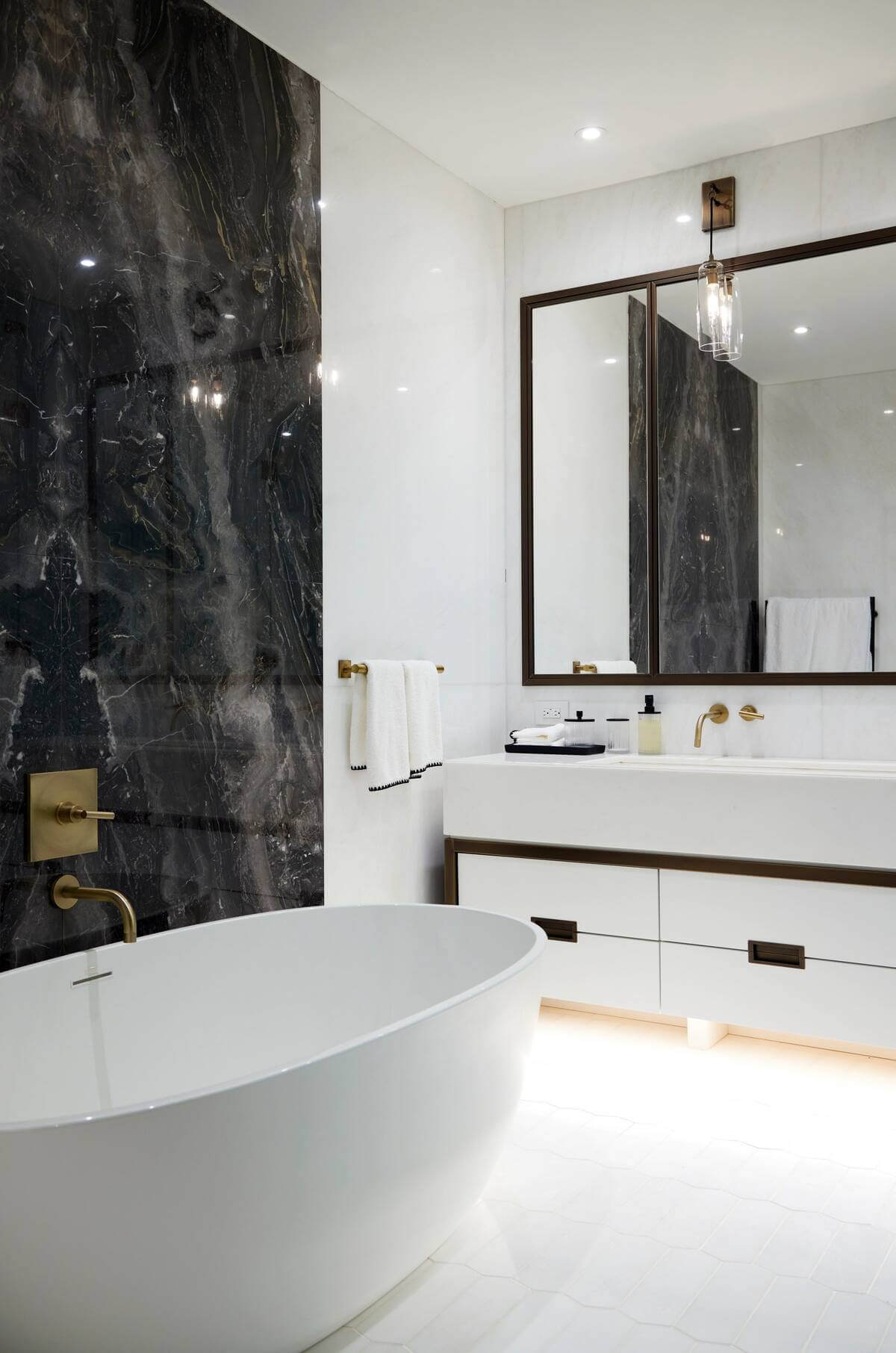 While the master bedroom and master bathroom have calm and classic colors, such as blue, grey, black, and white, the kids' bedrooms and bathrooms are injected with vibrant and playful hues, such as electric blue and yellow.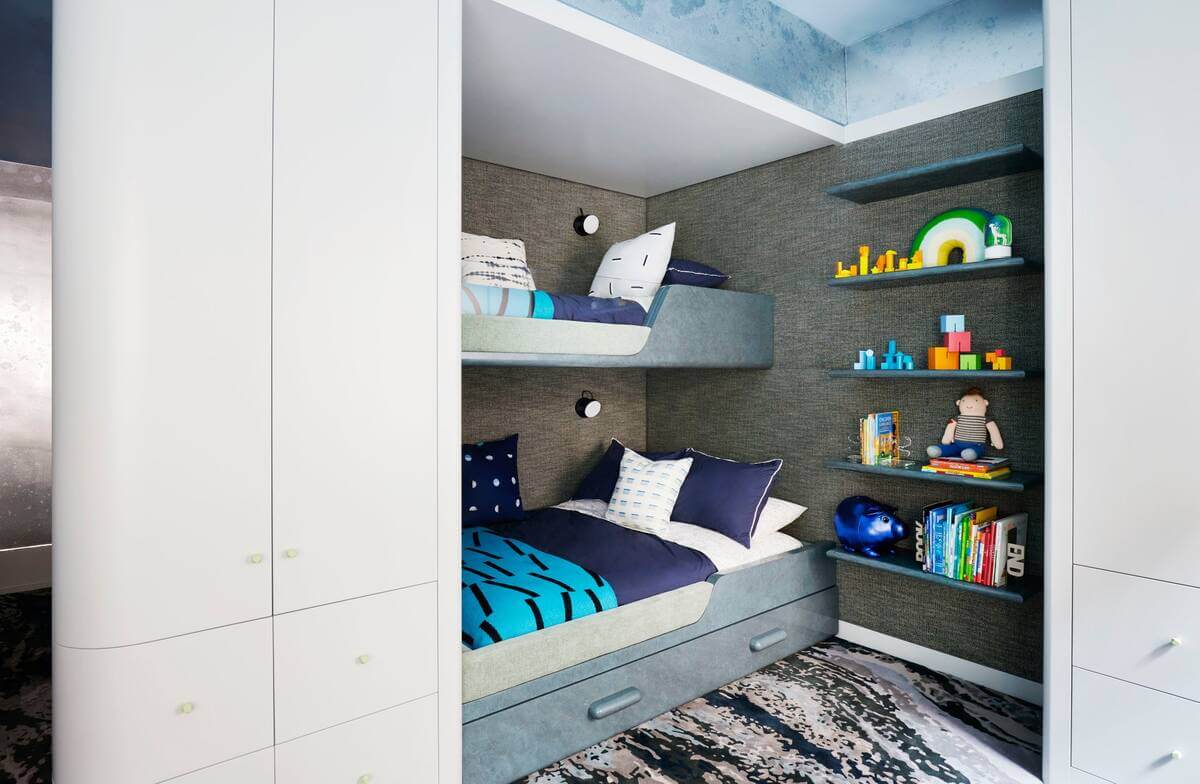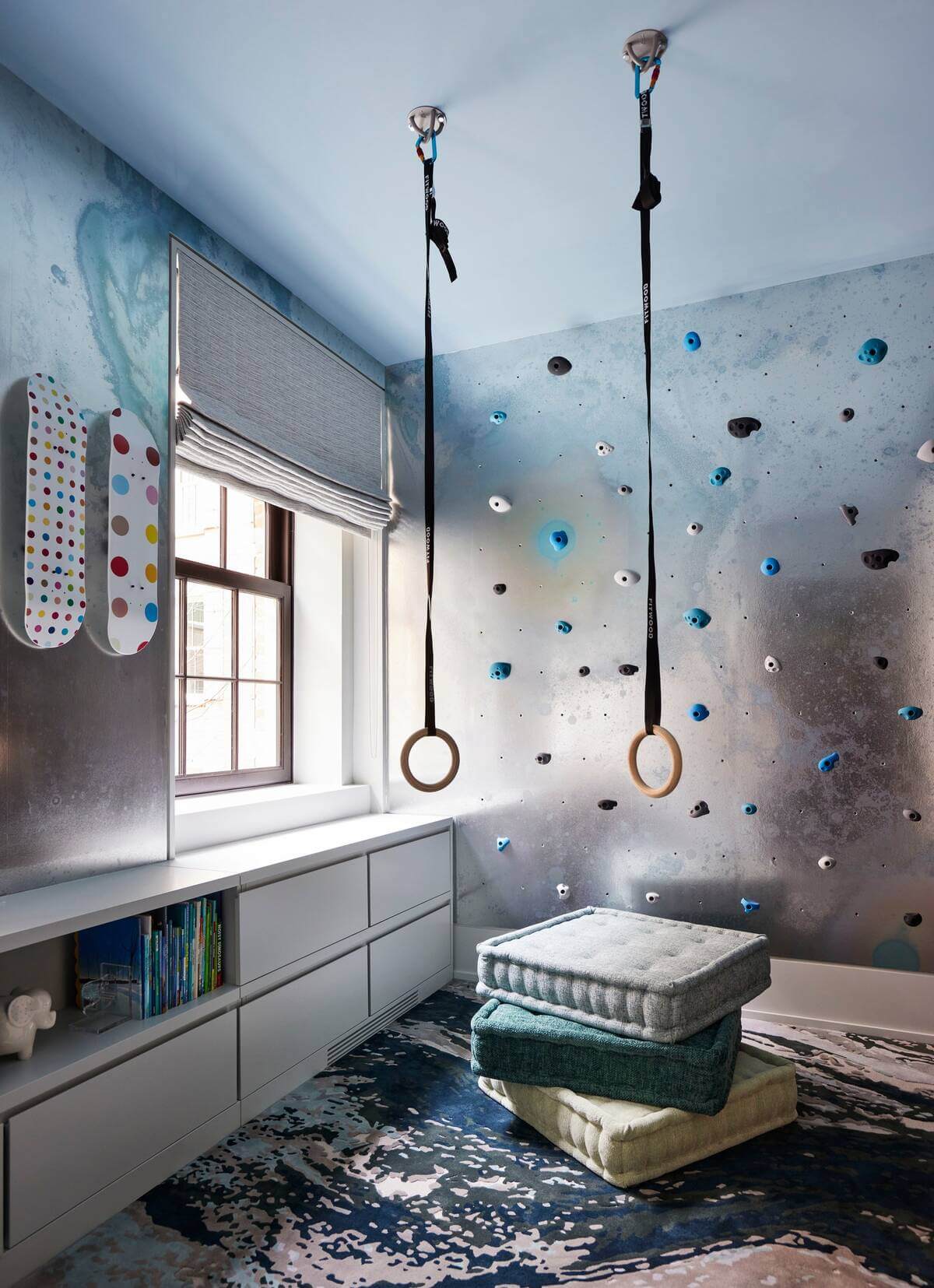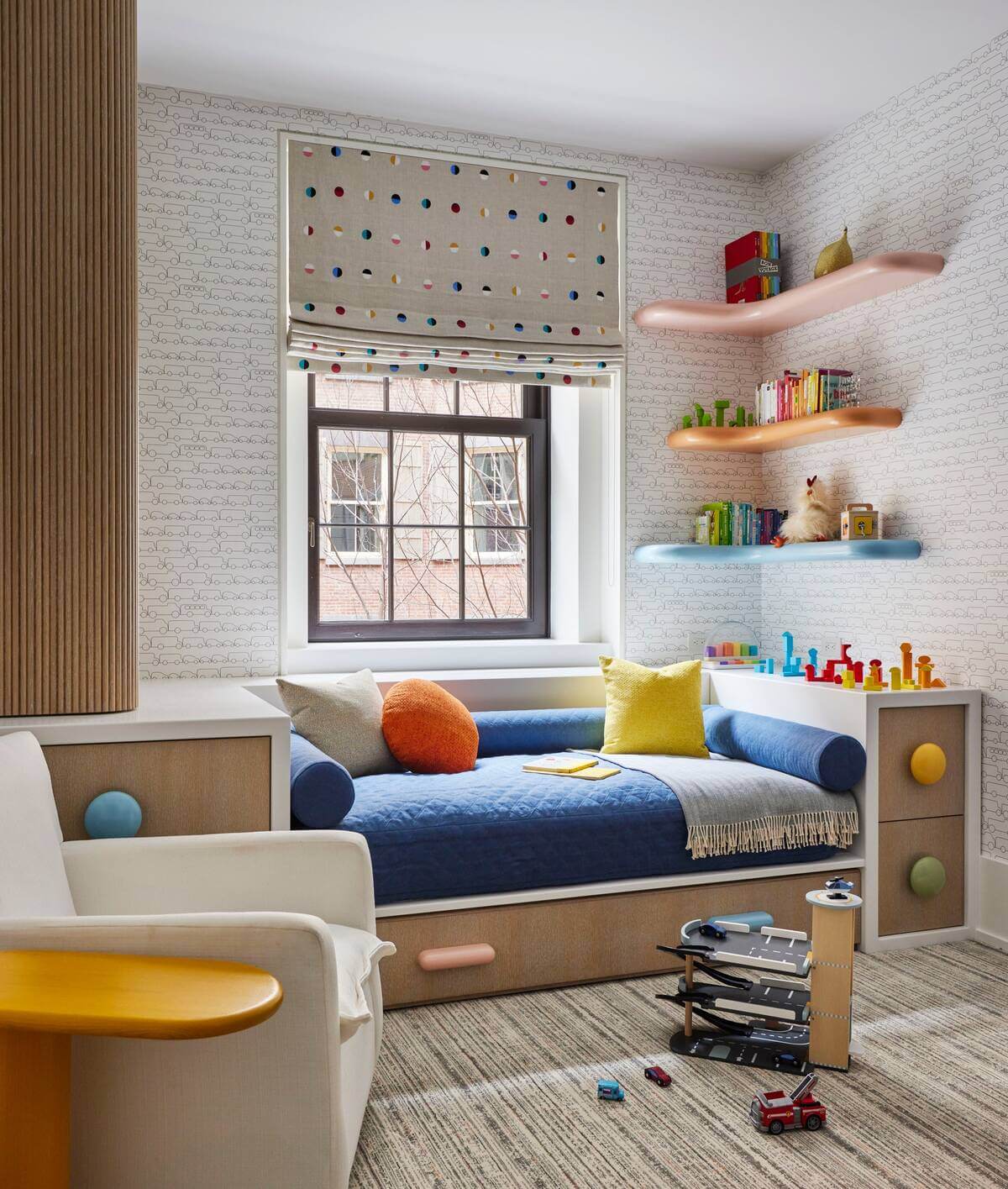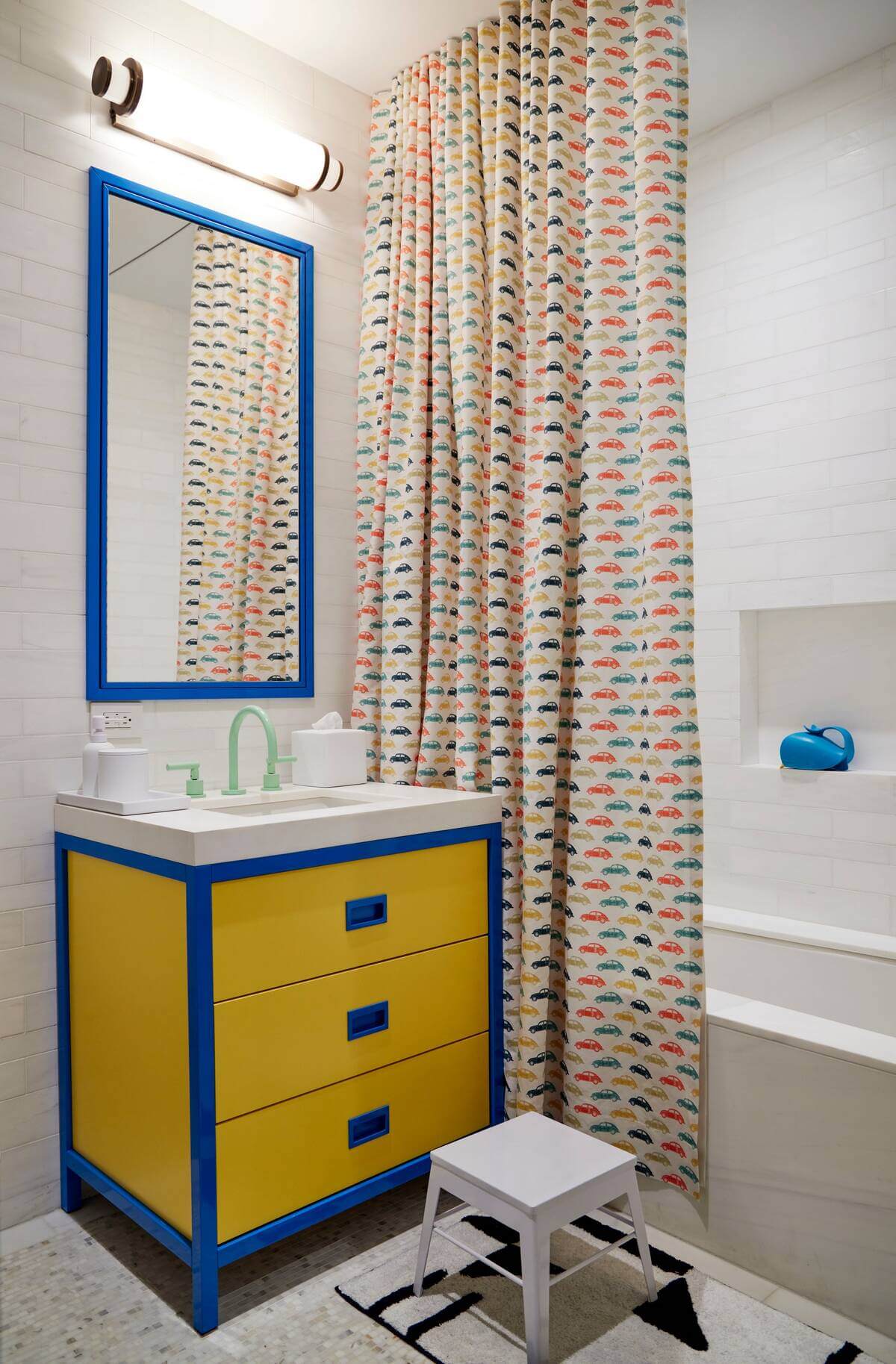 Spaces that children share with grown-ups have this unique and cohesive tone of voice. The contemporary art pieces with strong identity are present everywhere, kitchen included. As a matter of fact, separating the kitchen and the dining area is an installation that allows the children to play with it. Edward Yedid really teaches a masterclass on how to design a family-friendly interior design project with this kid-friendly home.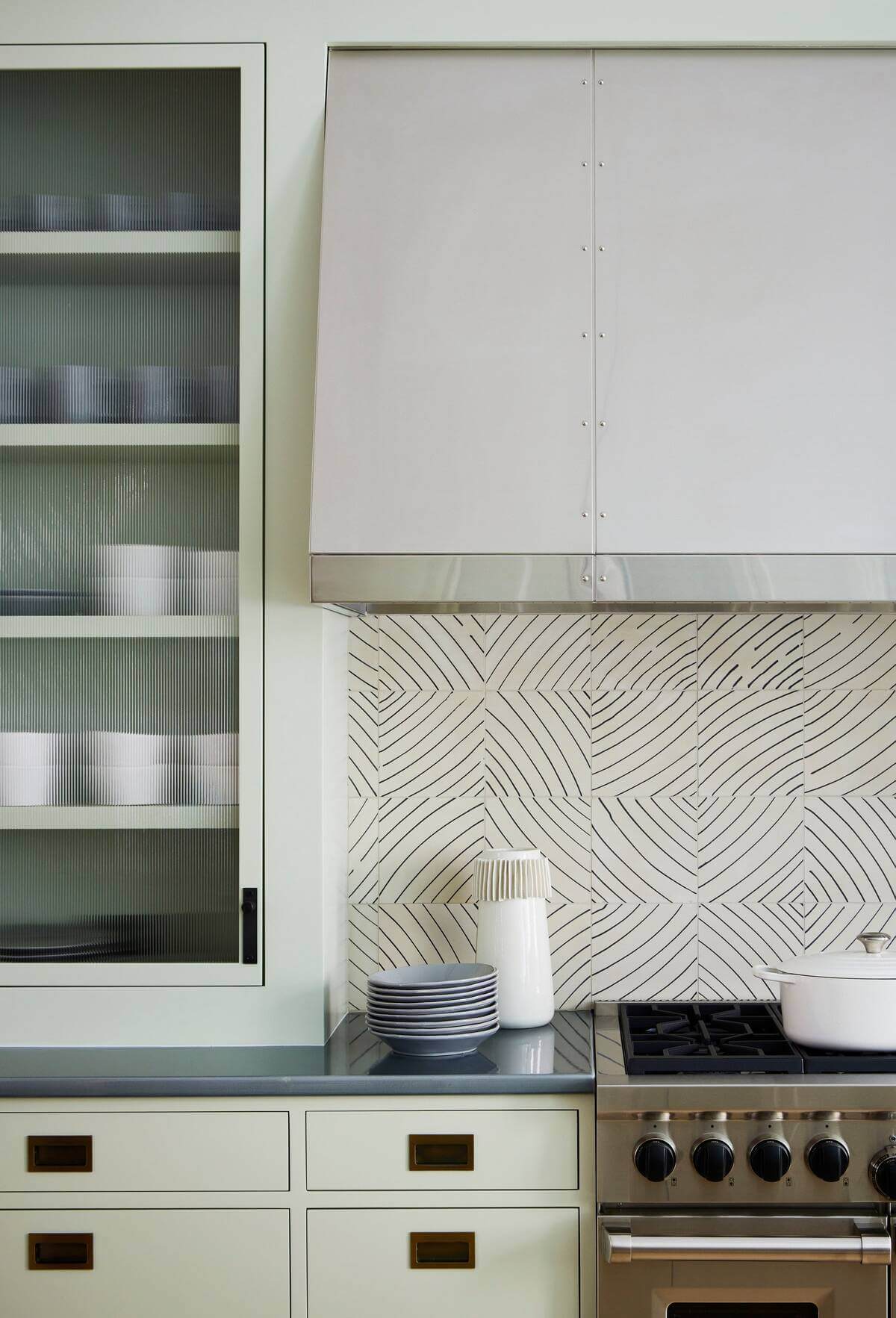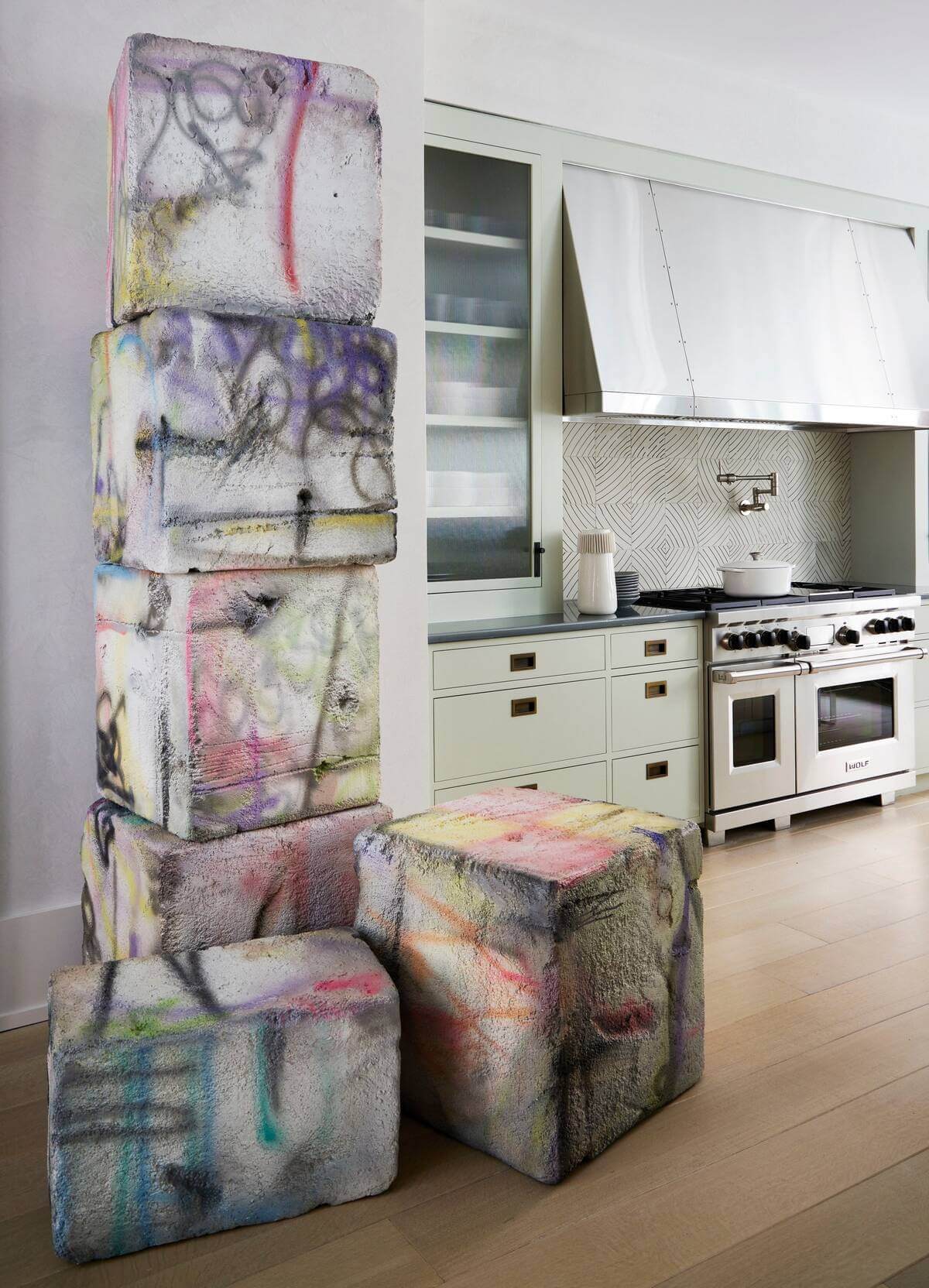 The art pieces play an essential role, alongside color, in creating a cohesive design language. Not only do they define the mood of each distinct space, but they also are bold, abstract, and impactful, carrying the same enthusiastic energy as a child.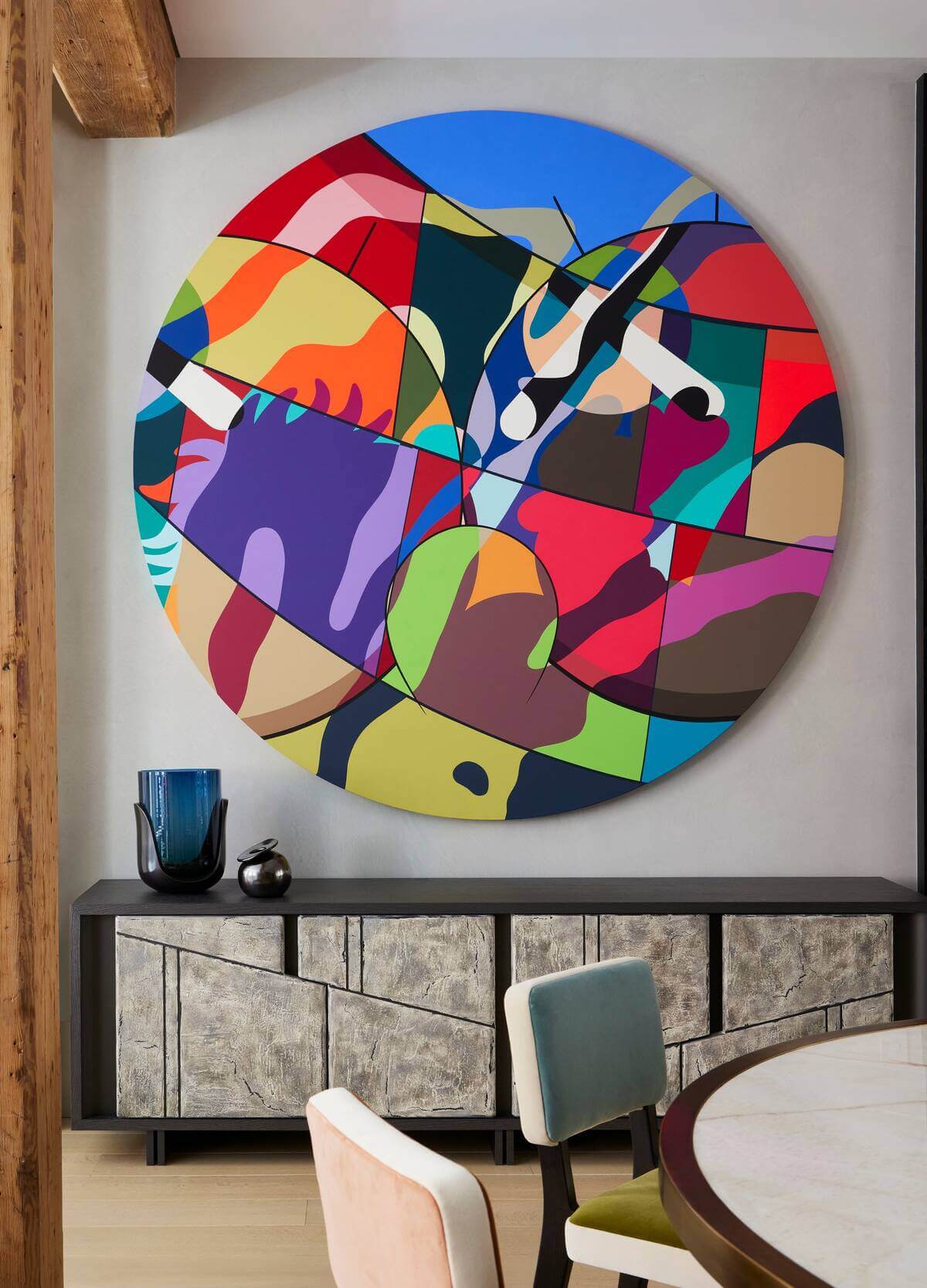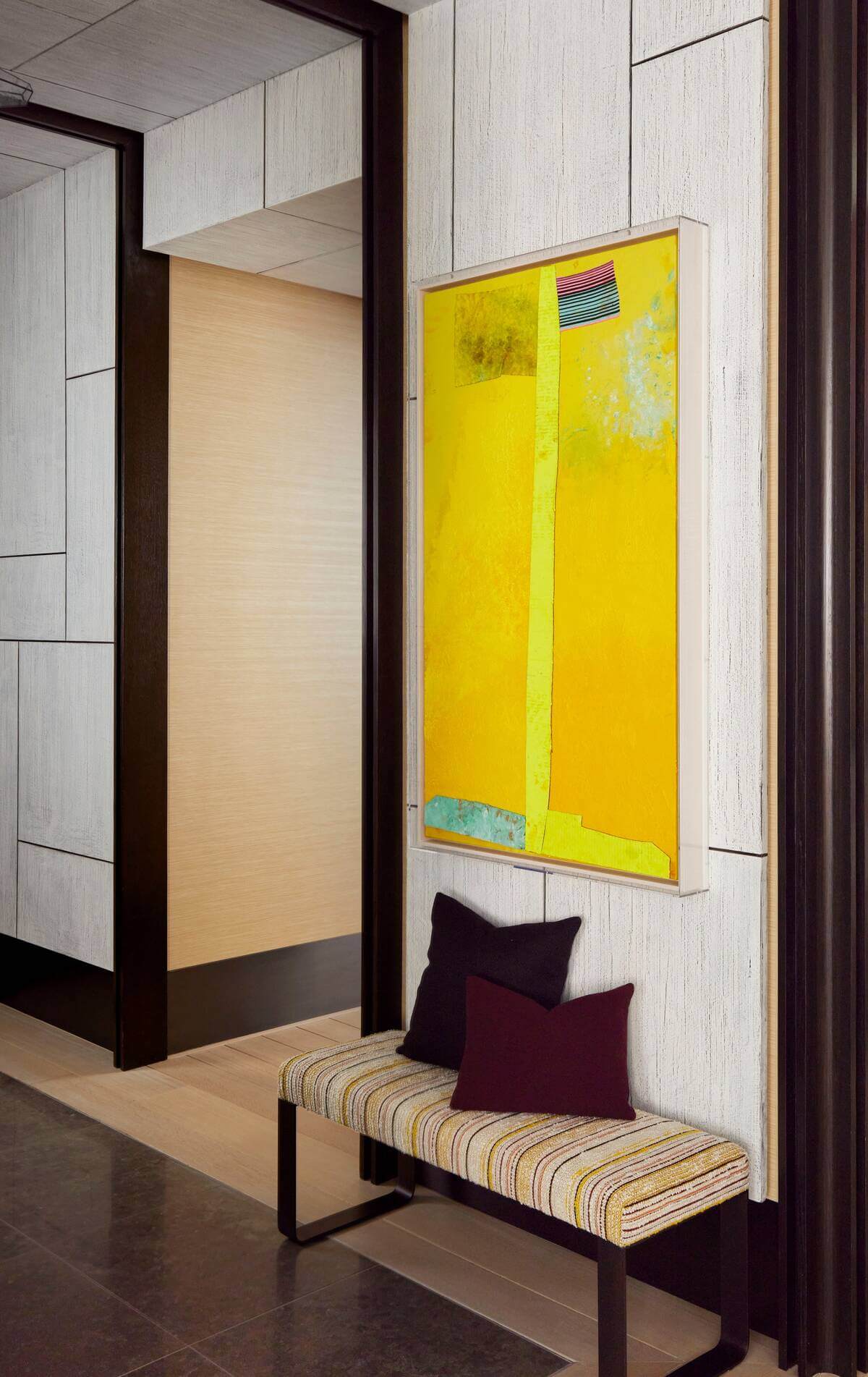 The Memphis Design style is the soul of this residential interior design project. The kid-friendly home decor has neon, primary and pastel colors, geometric shapes, as well as bold, repetitive patterns.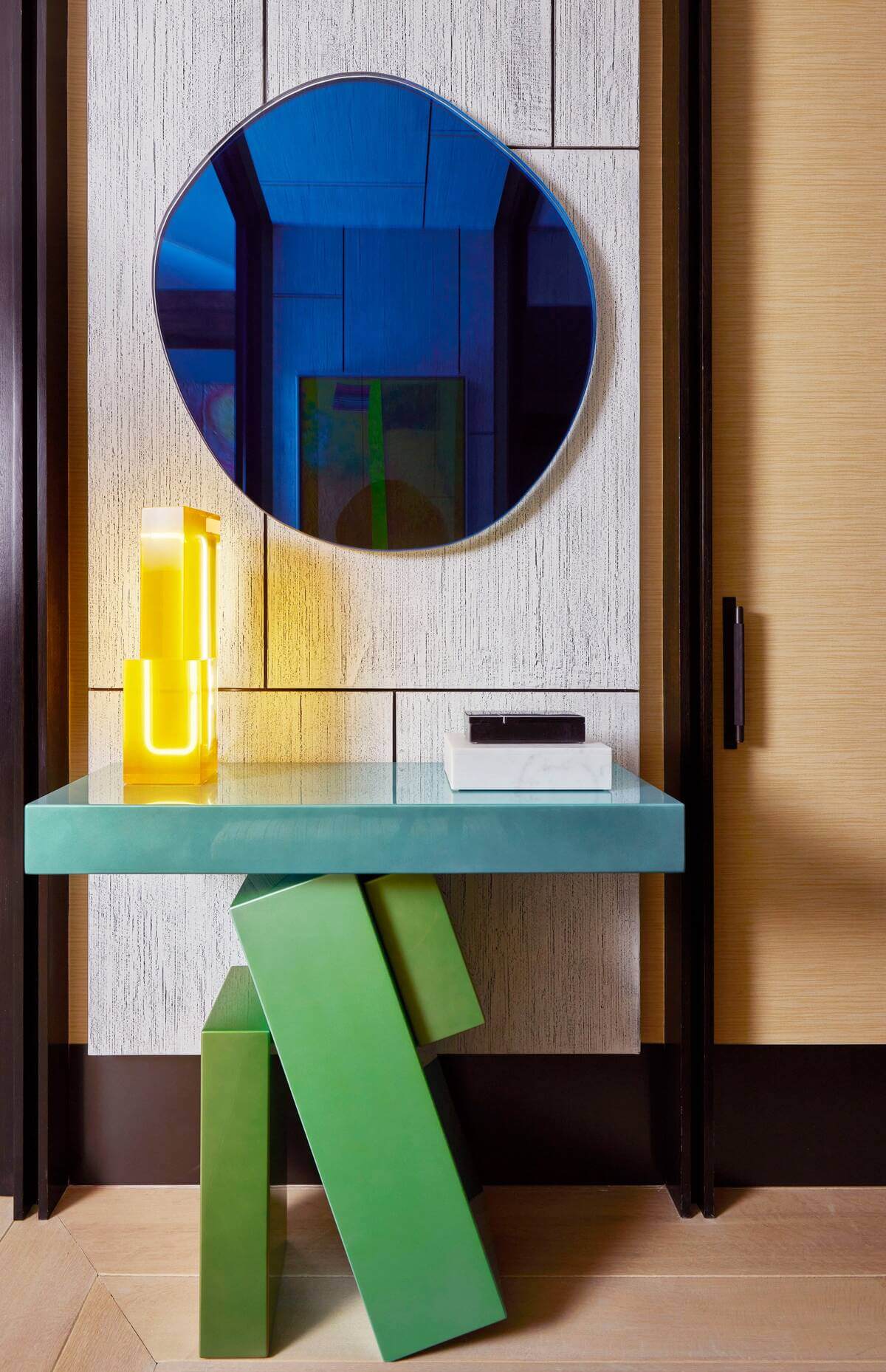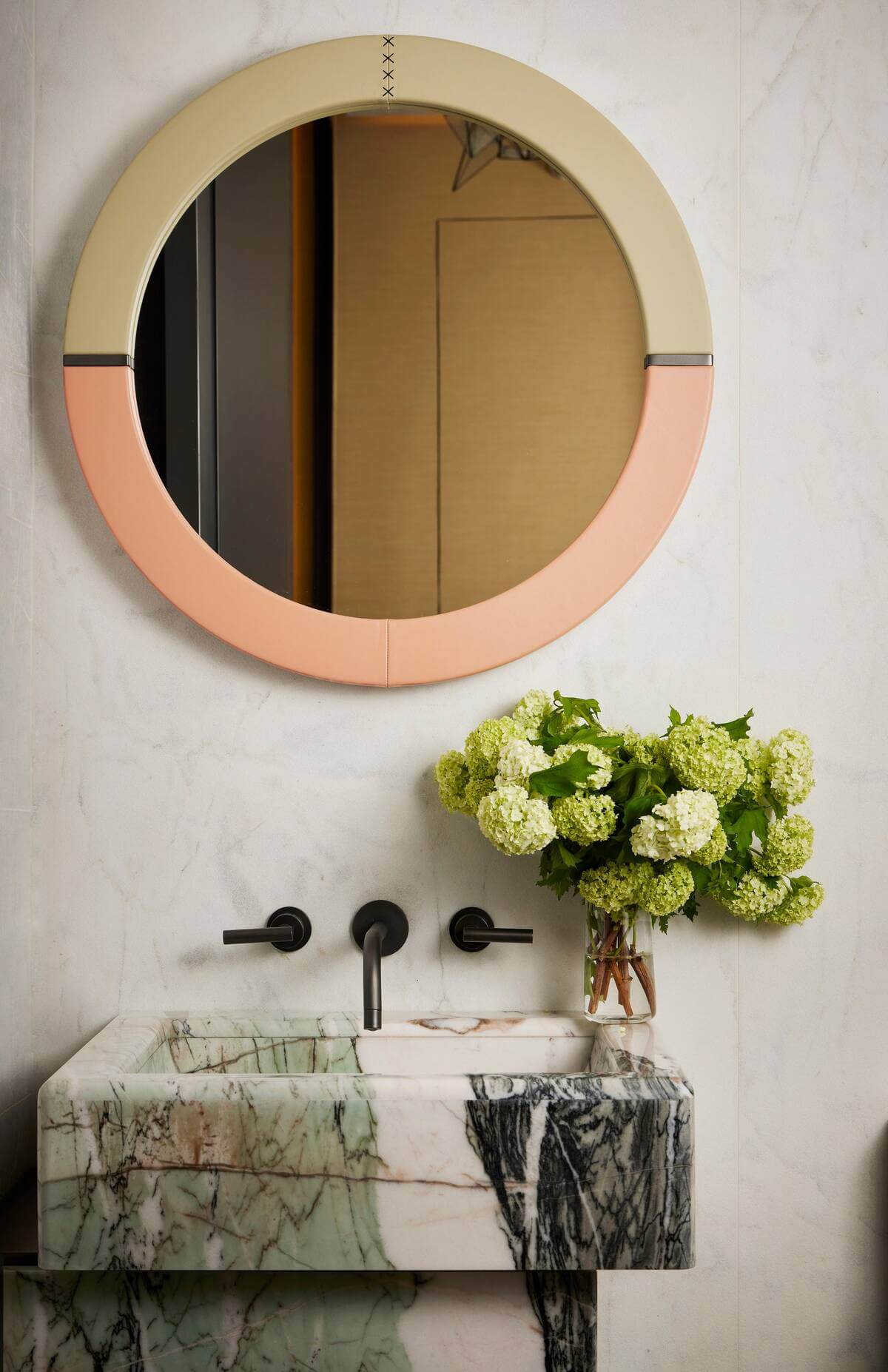 DO YOU LOVE INTERIOR DESIGN?
Since you have come this far, we kindly invite you to download the Hommés Studio Catalog and discover furniture, lighting, and home accessories – designed by and for interior design lovers.
Pay a visit to ACH Collection website as well and discover high-end homeware and pet accessories that no design lover has ever imagined even in their wildest dreams.

Source AD