In the old days all sofas looked very similar – simple two- or three-seated pieces on small legs. But today the market has far more to offer, with all chaise lounge sofas, curved sofas etc. This season Hommes Studio uncovers a new statement design for your living room. You can break the habit of buying similar sofas every time and go crazy with the new Gyvaté Sofa Collection!

The Gyvaté Sofa Collection is a set of seating with an elegant curvy silhouette iconic aesthetic. Its design allows a customizable composition to be a feature in a high-end interior design project.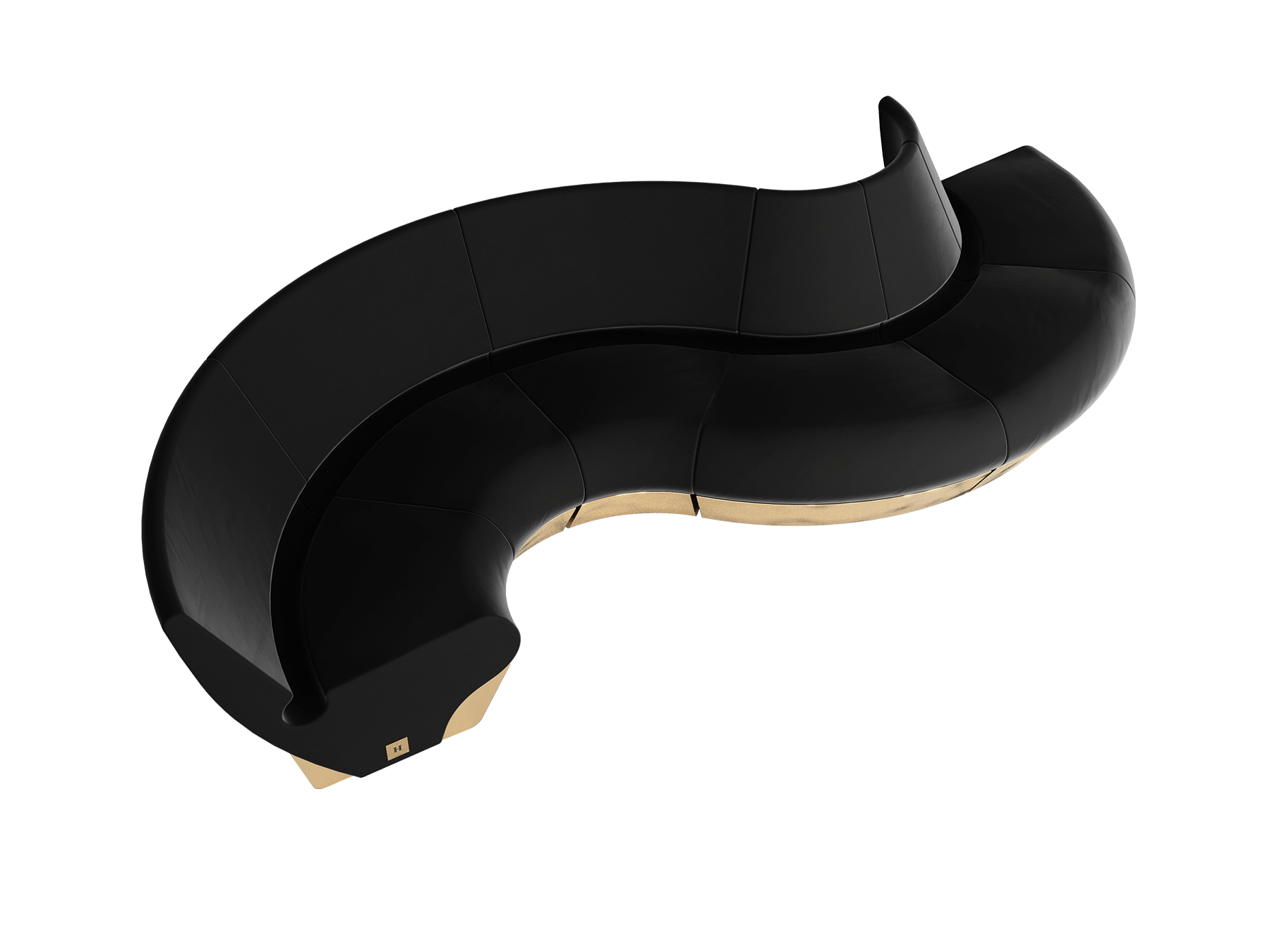 Gyvaté furniture will look good both in residential projects as well as in all public places, such as in hotels, bars, lounges or shops. Every piece of the collection can be bought separately. Due to the arbitrariness of the composition, it's a perfect choice for even the most demanding clients.
You can play with shapes, silhouettes and colors, offering an endless possibility of transforming any interior into a modern art gallery.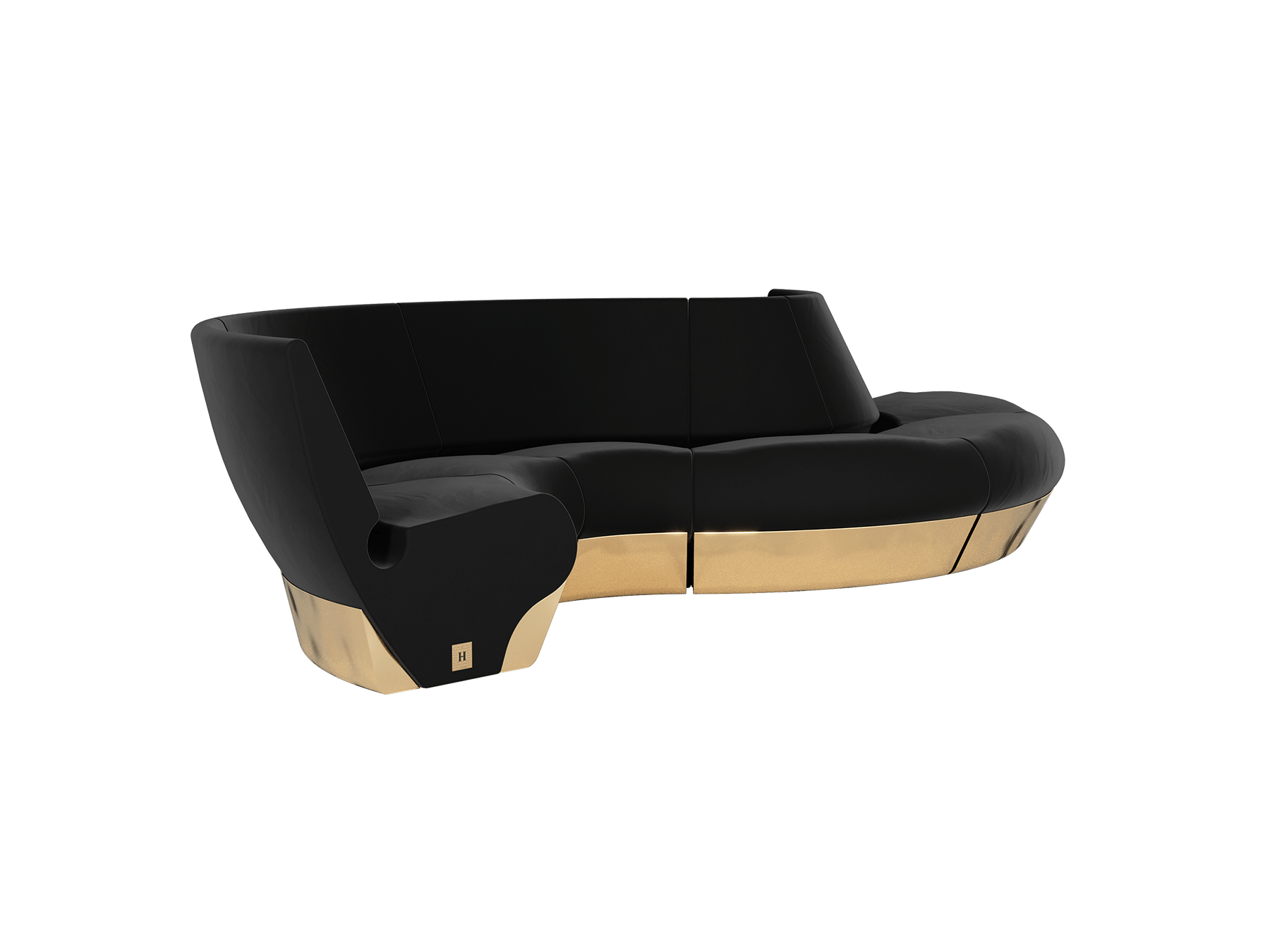 Curved sofas are the perfect place for entertaining, and the conversations flow. Because of its incomparable shape, it enlivens your luxury living room. Curved silhouettes and bold shapes bring a prime selection of sofas to elevate your living room and impress friends with comfort.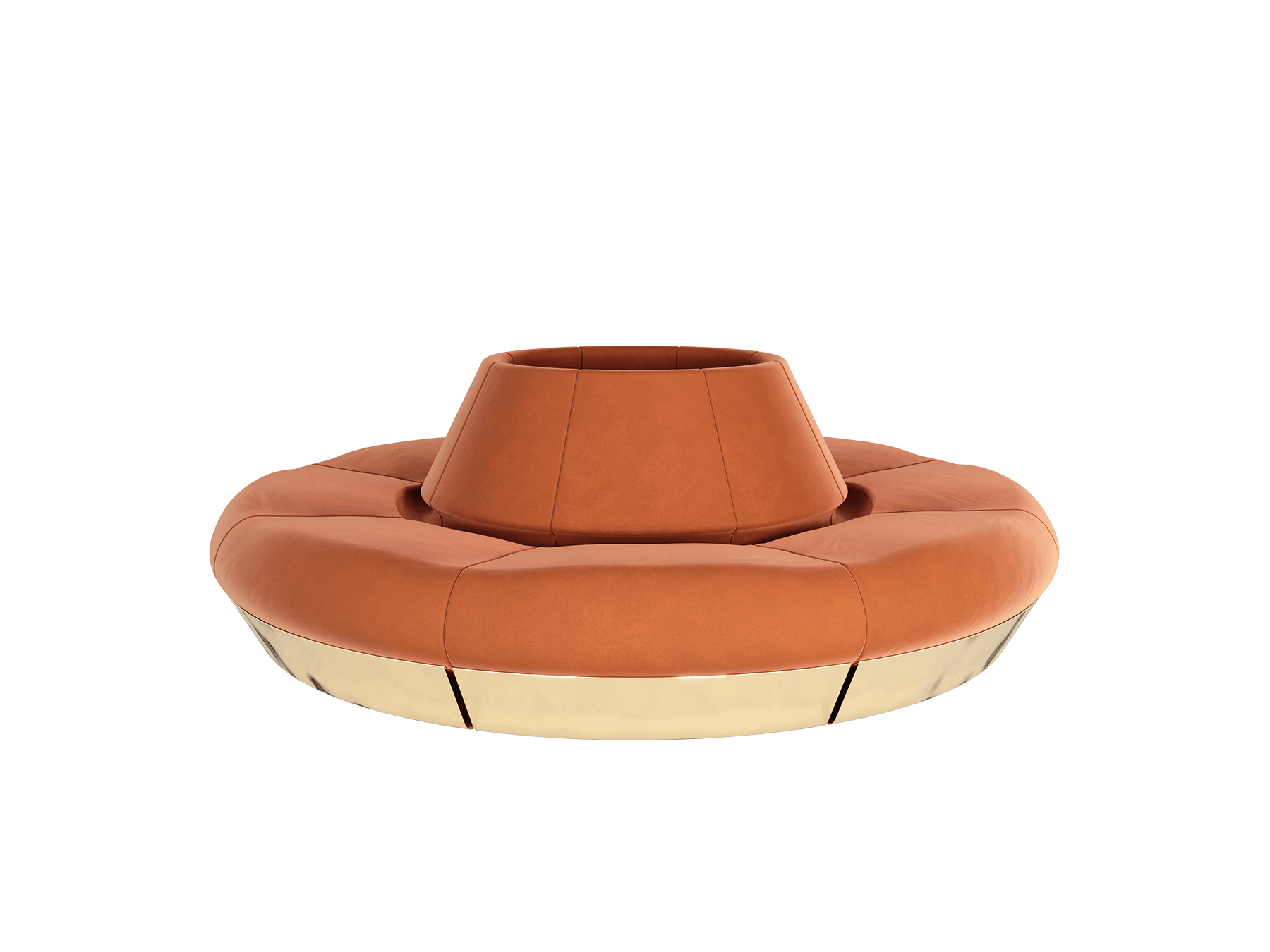 The set consists of Gyvaté Serpentine Sofa, Gyvaté Modular Sofa, Gyvaté Round Sofa and Gyvaté Armchair. All of the pieces will look very good in all mid-century and modern interiors. The golden base makes it also a good choice for Hollywood glam interiors and art-deco spaces.
If you are looking for a sofa that will make a statement in your next project, give this set some thoughts! All pieces can be custom-made, with a lot of best quality velvet upholstery choices. As a result, the Gyvaté Sofa Collection is the perfect element in adding luxury into your life!