Discover how this beach house design blends classic Hamptons architecture with sleek modernism.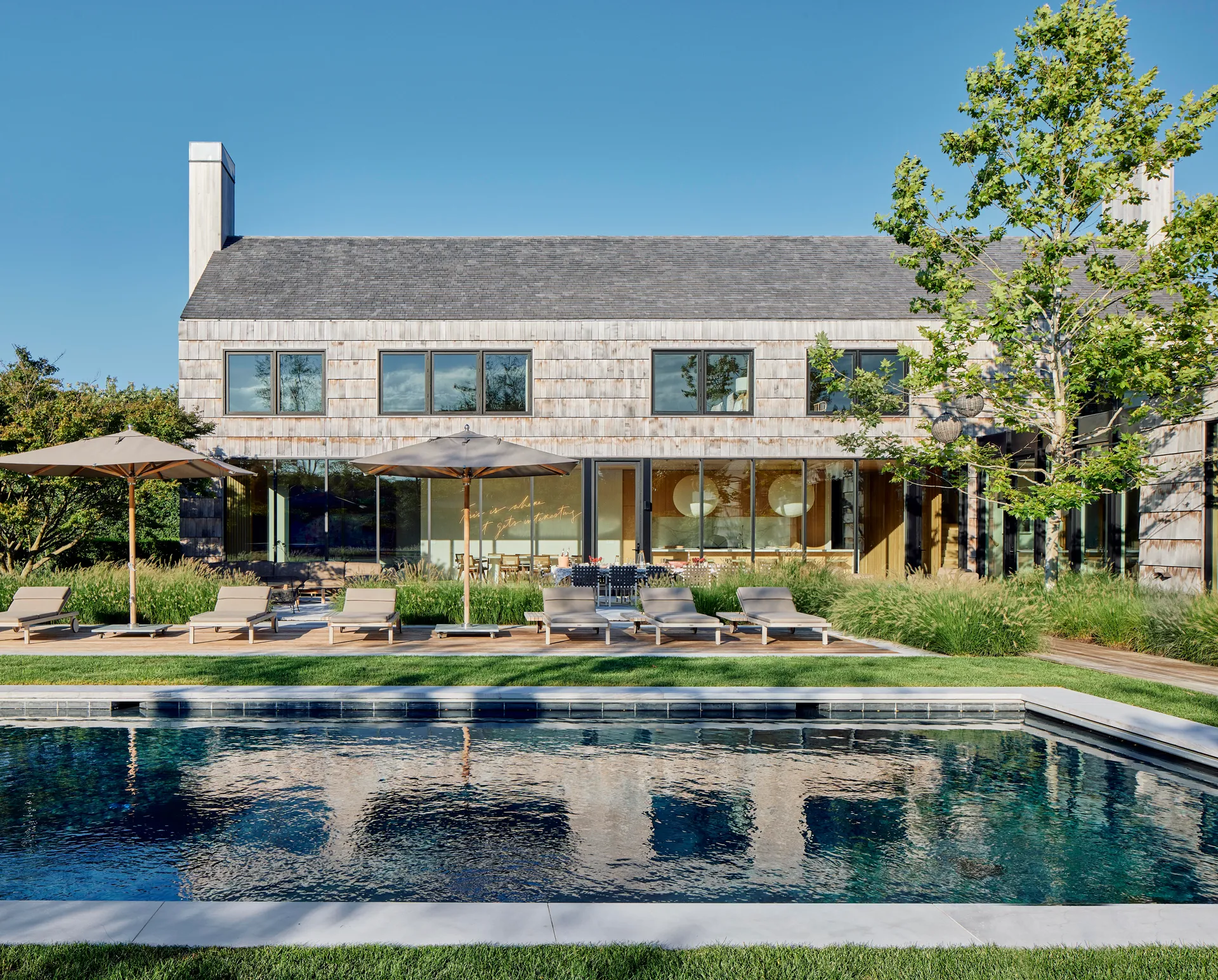 Having a sentimental attachment to the Hamptons, especially after the actress bought her first home there in 1999, Molly Sims was sure that this place was going to be the location of her future house, so in 2018, she and her Netflix executive husband, Scott Stuber, purchased a section of land in Sagaponack, New York.
During the four years of construction, the couple worked with the designer that did the family's past Hamptons residence, Dan Scotti, and recruted the architect Raymond Renault as well. Hand in hand, they built a house that could mix a typical shingle-style home with a modern and sophisticated beach house design. Sims also asked one of her friends, Mimi Brown, to help her with interior design matters and Brigette Romanek, an AD100 designer, to assist with the bathrooms and powder room design.
The color palette of this beach house design is clearly mainly white and cream tones. However, this hue is beautifully balanced with the plenty of white oak used in the project, which adds a certain sense of comfort but still flows with the rest of the shades. In addition, all the custom-made rugs and luxurious fabrics have various types of textures, increasing the warmth in the house even more. Even though these rooms exhale coziness, they still maintain their elegance and artistic touch thanks to the diverse original art pieces that Sims collected to elevate her beach house design.
Once again, the beachy white oak has the spotlight. In this case, occupying not only the floor but also the walls and ceiling, this material was chosen for the bookcase that embraces the entire wall. To give continuation to the hues used around the house, and this bar in particular, all the books exhibited have creamy tones. According to Sims, this is on purpose, as around half of these books were acquired for aesthetic motives. This quiet color palette empowers the modern art present, letting it attract more attention.
This bar is located in its own gabled structure and is in a centered position, being connected to the guest's section of the house on one side and the family's principal living spaces on the other. Another element that proves that this area was extremely well-thought is the chandelier. Sims was the one that visioned a luster made out of numerous glass globes. In order to select the perfect one, she and Scotti spotted innumerable chandeliers before picking this one.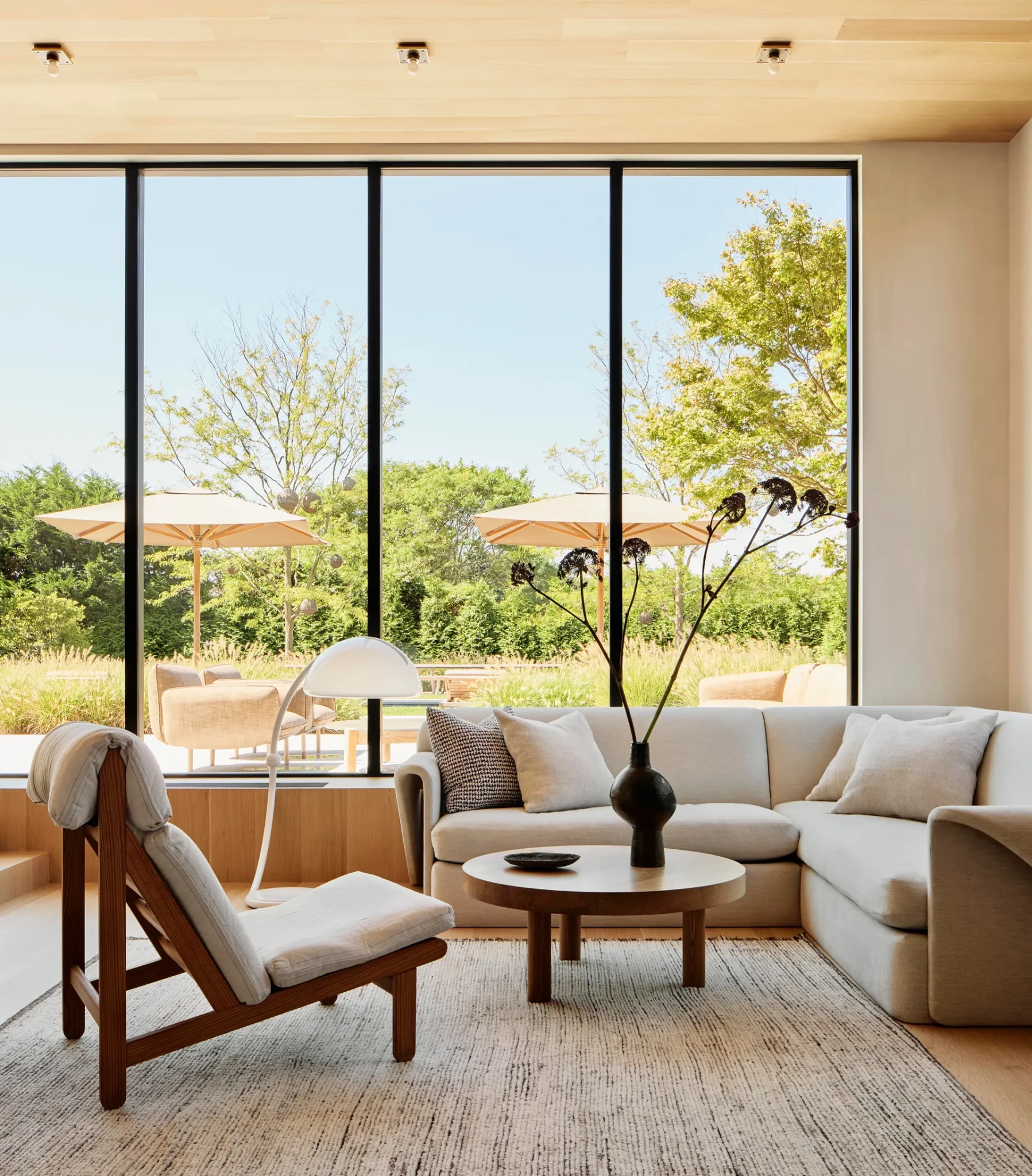 Scotti designed numerous made-to-measure customized furniture for durability, intending to create a durable familiar place. Scotti and Dune collaborated to develop a resistant oval-shaped table made of durable Corian and enduring seat cushions for the vintage chairs. The dining room isn't the only place where these personalized appliances are present. In the living room, the oak coffee table and sectional sofa, which is lavished in a stain-resistant acrylic fabric, are specially made so that the dimensions are exact.
As you have seen, the color arrangement is primarily neutral throughout most of this beach house design project. That allows the artwork and garden to stand out; in this case, in the dining room and kitchen, the discrete accessories highlight the shiny Calacatta gold marble, for example.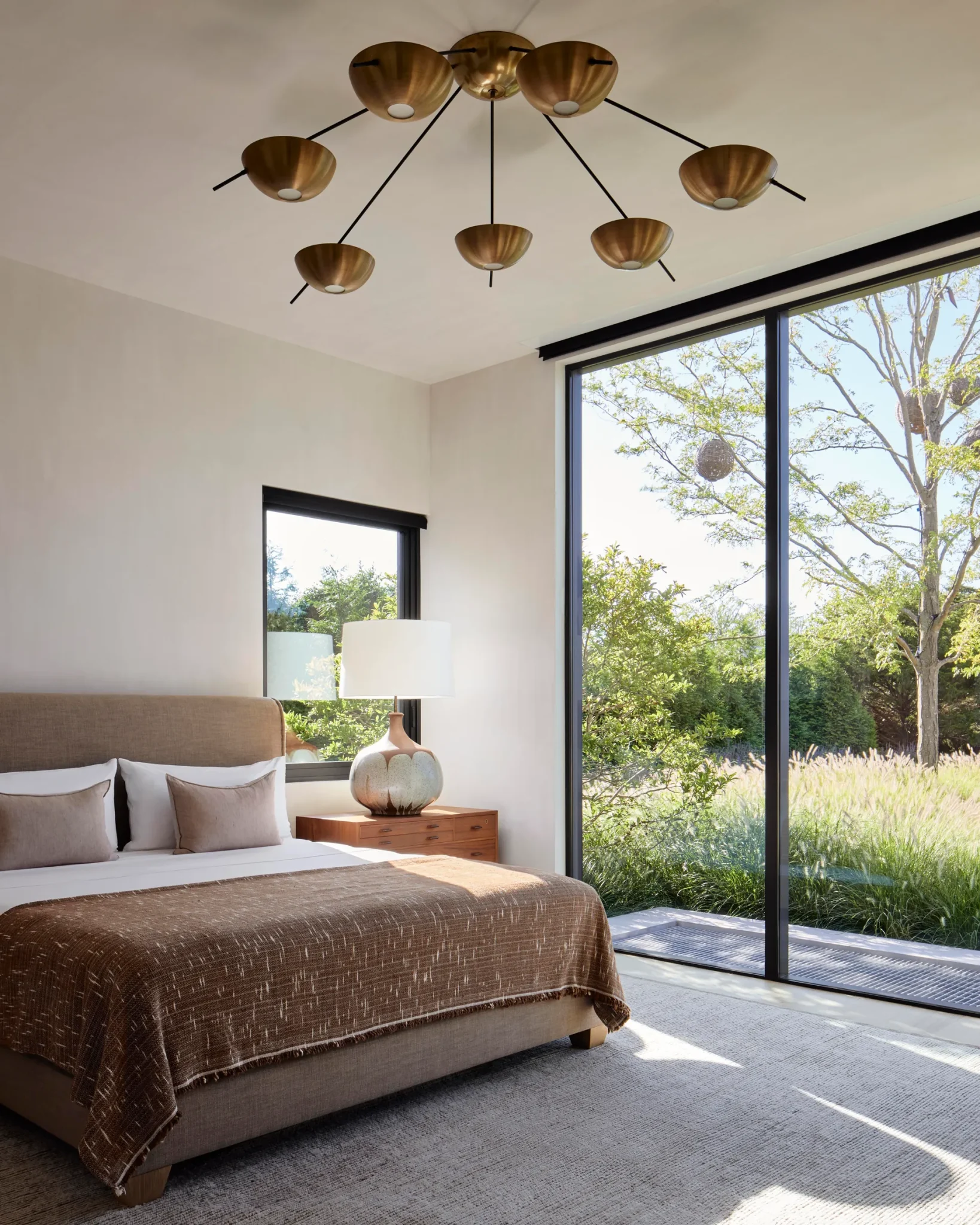 The Hamptons are Molly's happy place, so she wanted to be able to share it with their loved ones. She wanted to build a dream beach house design with plenty of space for her family and friends to visit and stay for more than just two nights. For that reason, the two guest bedrooms are connected to the rest of the house but still provide privacy and, of course, lots of comforts.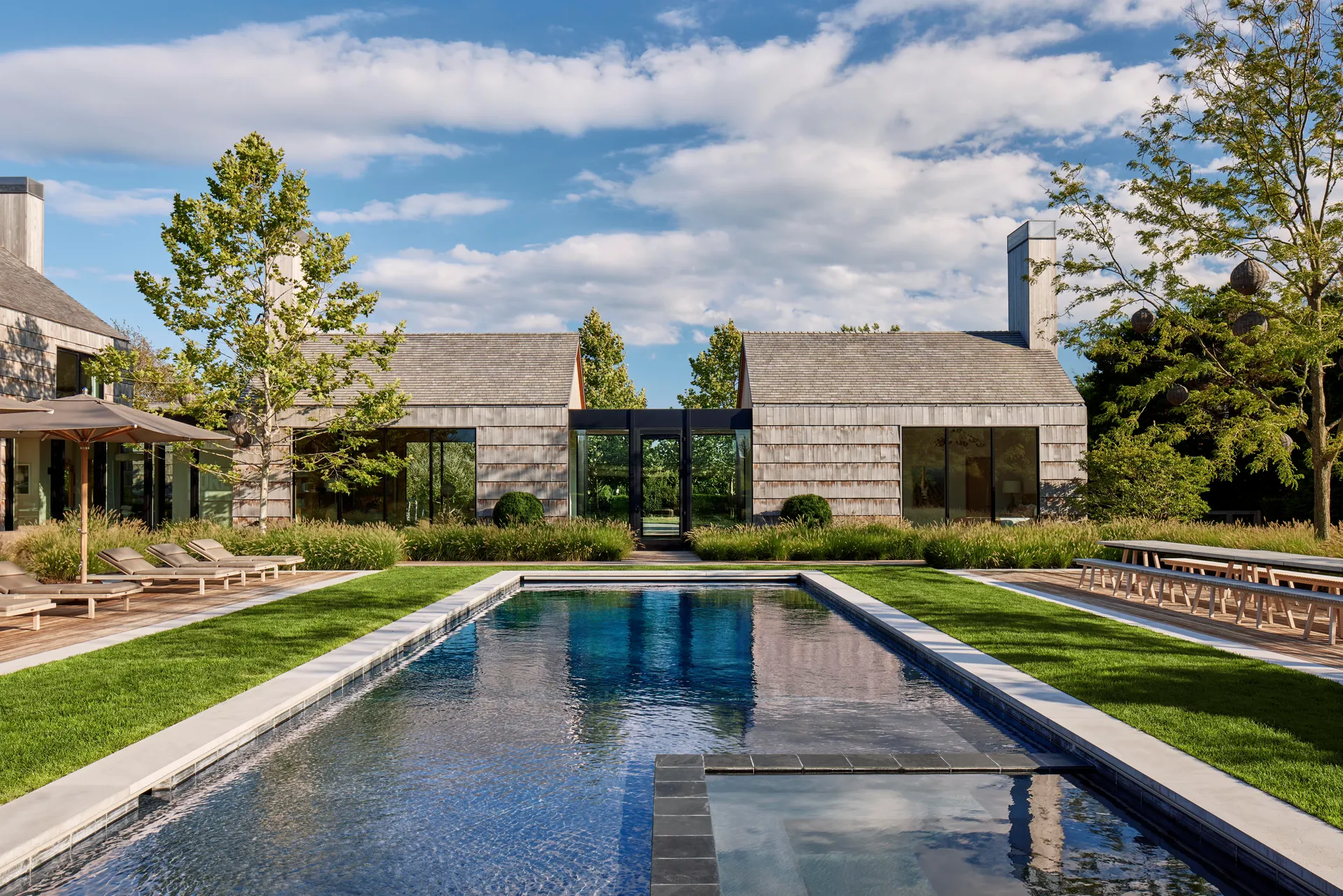 After this inspirational beach house design, it's evident that a classic architectural style and a contemporary, modern interior design perfectly complete each other. To get even more inspired for your project, check out 5 Modern Style Interior Design Projects.