Grange residence is a unique house design with four bedrooms, a rooftop, and an infinity swimming pool, located in the suburban area of Toorak, Melbourne. A minimalist stone form with acid-etched marble cover designed by Conrad Architects.
Conrad Architects is a Melbourne-based architectural and interior design practice with a global client base who share their passion for design excellence. With over a decade of experience, Conrad Architects has developed a deep understanding of town planning requirements, a reflection of high-quality design underpinned by commercial awareness, and a desire to contribute positively to the cities and suburbs in which they live. As a full-service studio, the practice offers Architectural Design, Urban Design, Interior Design, Construction Drawings, and Contract Administration.
The design complies with the local regulations, and it has a different height in each part of its structure. Uneven height structures create new perspectives, and since in this case, the topography dictated the design, the architects planned an even more emphasized experience of entering the house, revealing the landscape. 

Skylights illuminate the house's focal point, the staircase. They illuminate this sculptural element, bring natural light inside the house, and provide a nice view of the beautiful Australian sky.
The second floor has a large living room, dining room, and office space, and above all, there's a stunning infinity pool that opens onto the terrace. In comparison, the bedrooms are intentionally located below the entrance level to give more privacy but open views. And there's also a level below that, which includes a garage, gym, and utility room.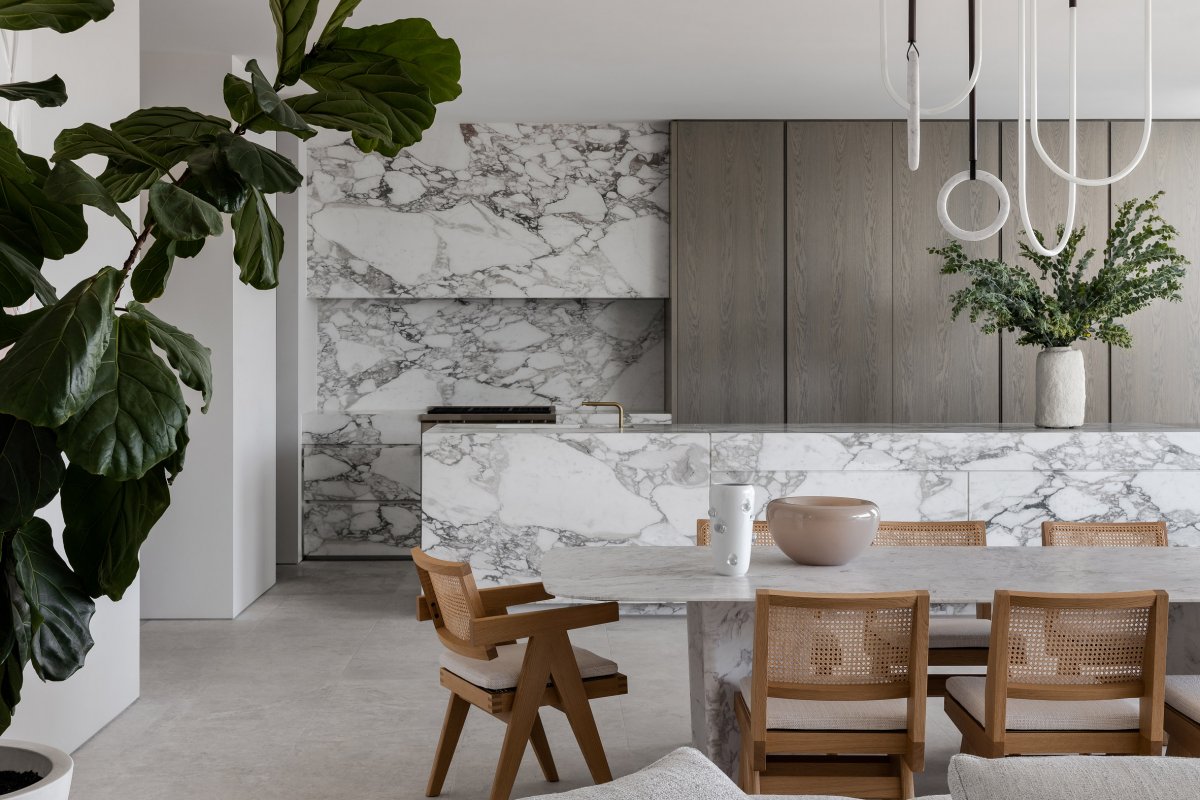 This design offers everything that you might want in a minimalist-style design house. The interior design is simplistic, bright, with a monochromatic palette, and with just the right amount of modern focal pieces that bring the place together. 
WANT TO KNOW MORE ABOUT US?
Since you have come this far, we kindly invite you to download Hommés Studio Catalog and discover furniture and lighting by designer lovers.  
Pay a visit to our soul sister ACH Collection as well. You'll be delighted to discover beautiful high-end homeware and pet accessories.

Source: YinJiSpace