In this colourful modern home nothing is obvious. We can find here playfully combining colours, pattern and whimsical shapes. French lighting designer, Marie-Lise Féry is certainly not afraid of drama. She decided to renovate her Lyon home with rainbow colours, creating a dramatic fantasy world.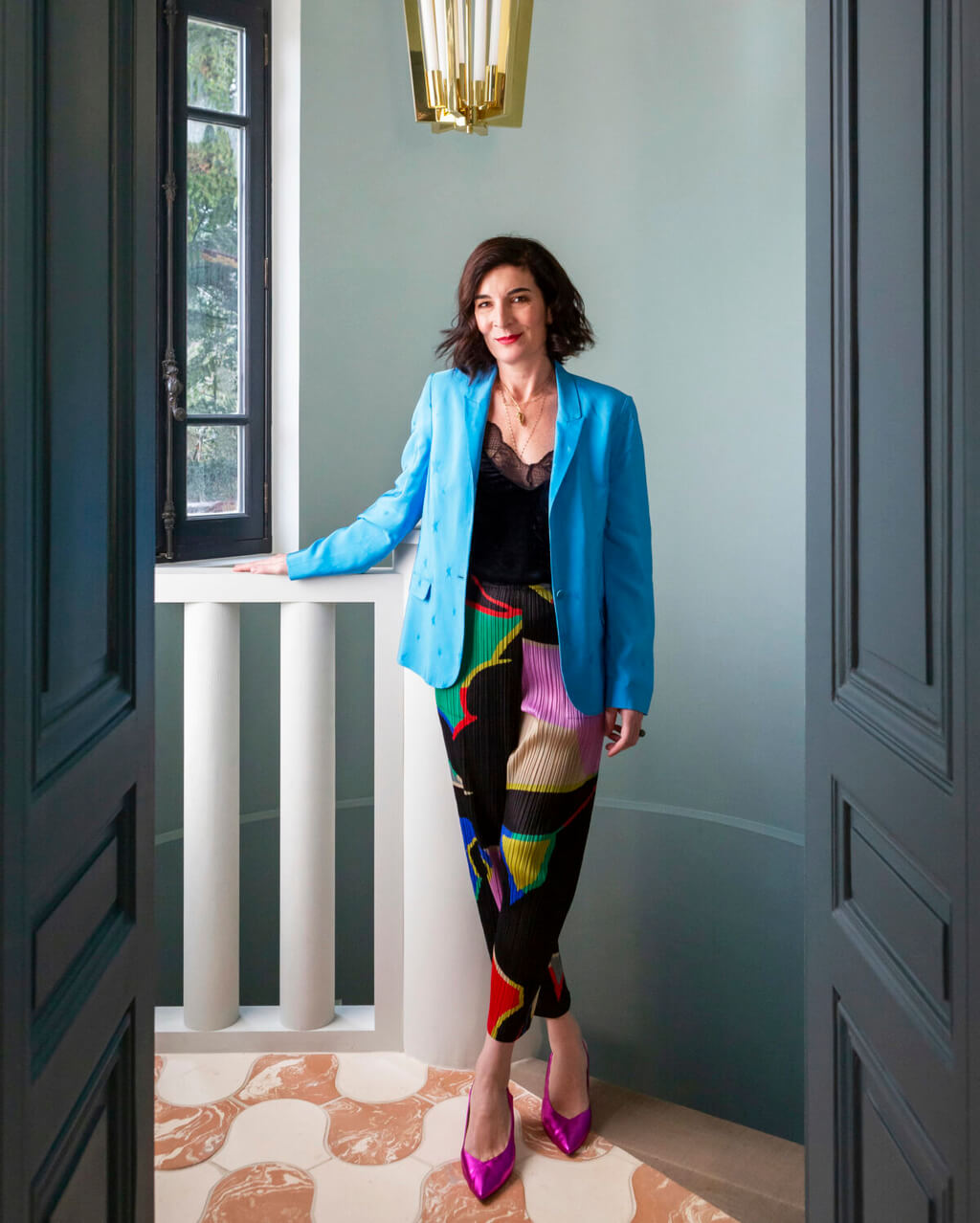 Marie established a lighting brand, Magic Circus Editions, in 2015. She took inspiration from film director, Wes Anderson and his famous movie, The Grand Budapest Hotel. For sure, in 19th-century house the designer used Anderson's influence. She reversed the sensible grace of the old house into a rainbow bright place for Magic Circus designs.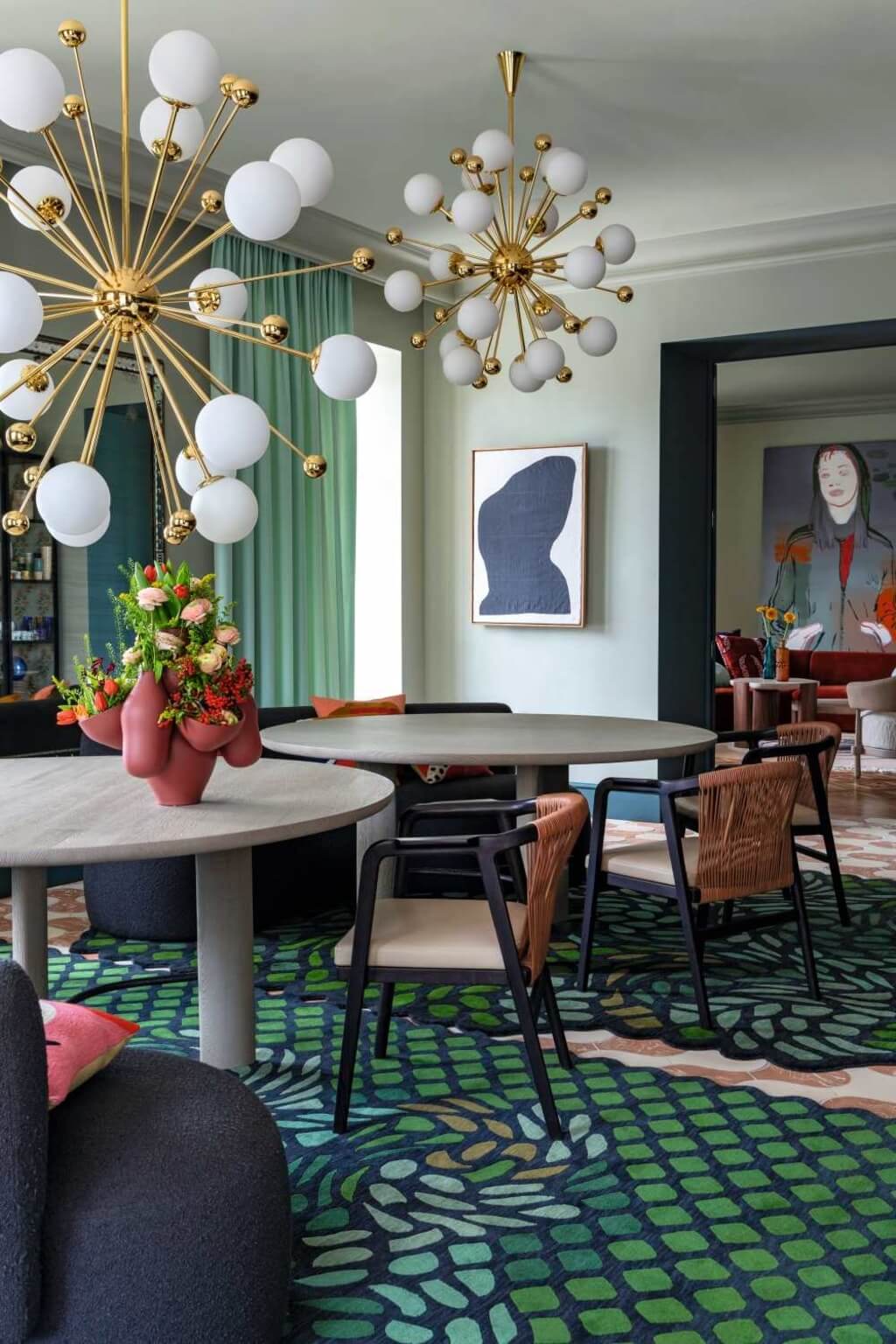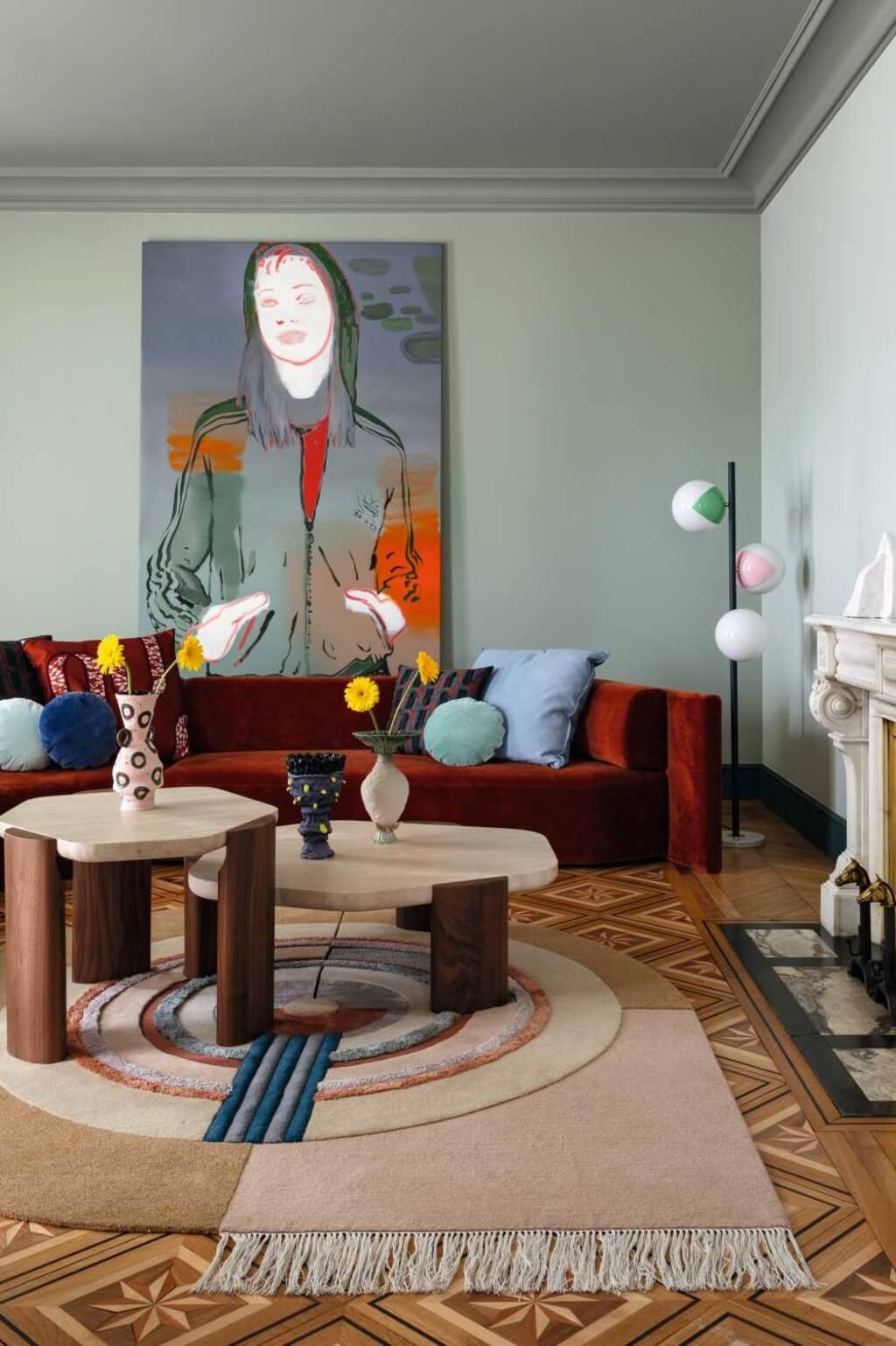 Regarding the fact that Féry loves renovating, restoration of her own house was not a big effort. The house had patchwork layout as a result of several piecemeal alterations. Initially, the colourful modern home required rearrangements. What she remembered was that the house was surrounded by the greenery with the beautiful light coming inside. "The good vibes were already present, so we knew right away that we were going to like it here," mentions Féry.
Blaze of colour
In order to bring the house back, the lighting designer was collaborating with two other designers – an architect Francis Juillard and interior designer, Claude Cartier. What is more, Marie was also under an influence of her previous experience with antiques.
The house would not be complete without an excellent flair for colour which has the owner. They developed interior's colour palette together with Annie Duchesne. Moving from soft sage and celadon shades at one end of the spectrum to intense cobalt blues and reds at the other, the house is like a bright rainbow. The effect of the palette is by turns restful and dramatic, and responds sensitively to the light.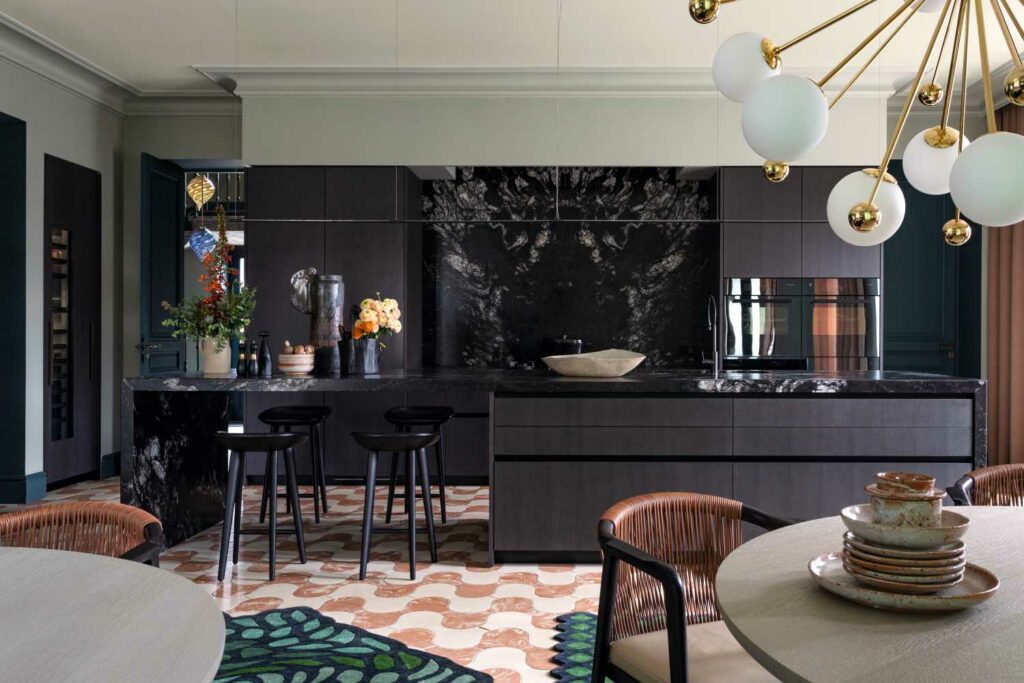 Magic Circus luminaires take influence from cinema, fashion and old-fashioned cabarets. They are often oversized, colourful or dramatic in shape. In the colourful modern house by Féry the lighting is a perfect complement to the unusual furnishing. "I like to play with balance and scale to make something theatrical, playful or magical," she says. "I want my creations to provoke surprise and to appear where they are not expected."
The swirly terracotta flooring by Italian rising star Cristina Celestino is covered with the kaleidoscopic carpets by cc-tapis. On the carpets on the other hand, we can see curvaceous tables by French designer Christophe Delcourt. In the master bedroom we find a whimsical scroll-shaped partition in the master bedroom.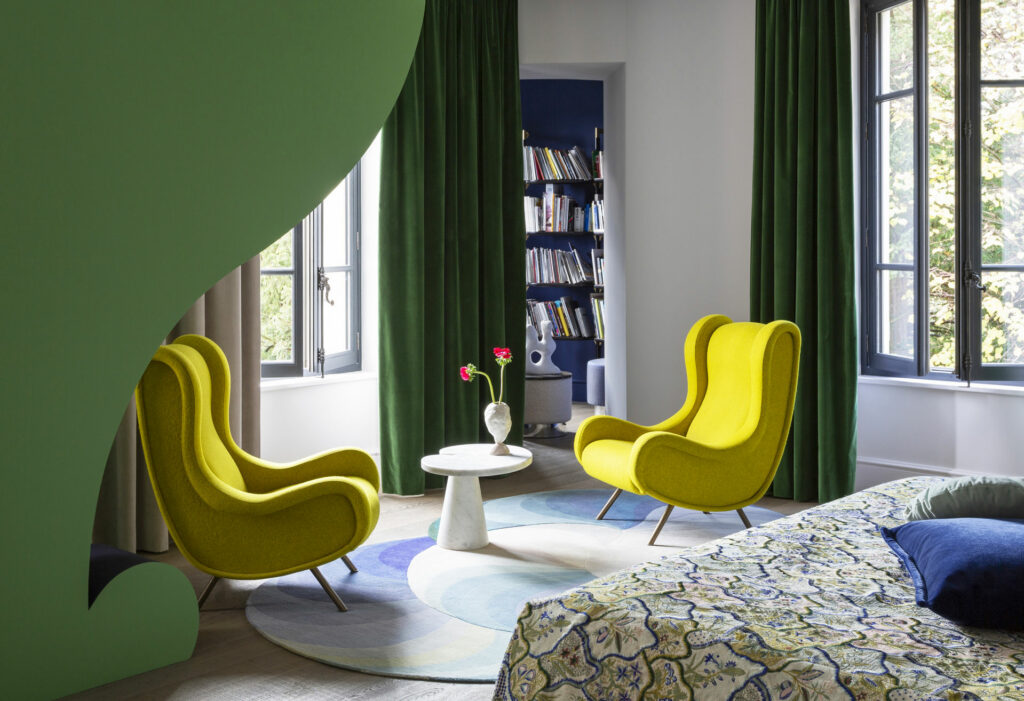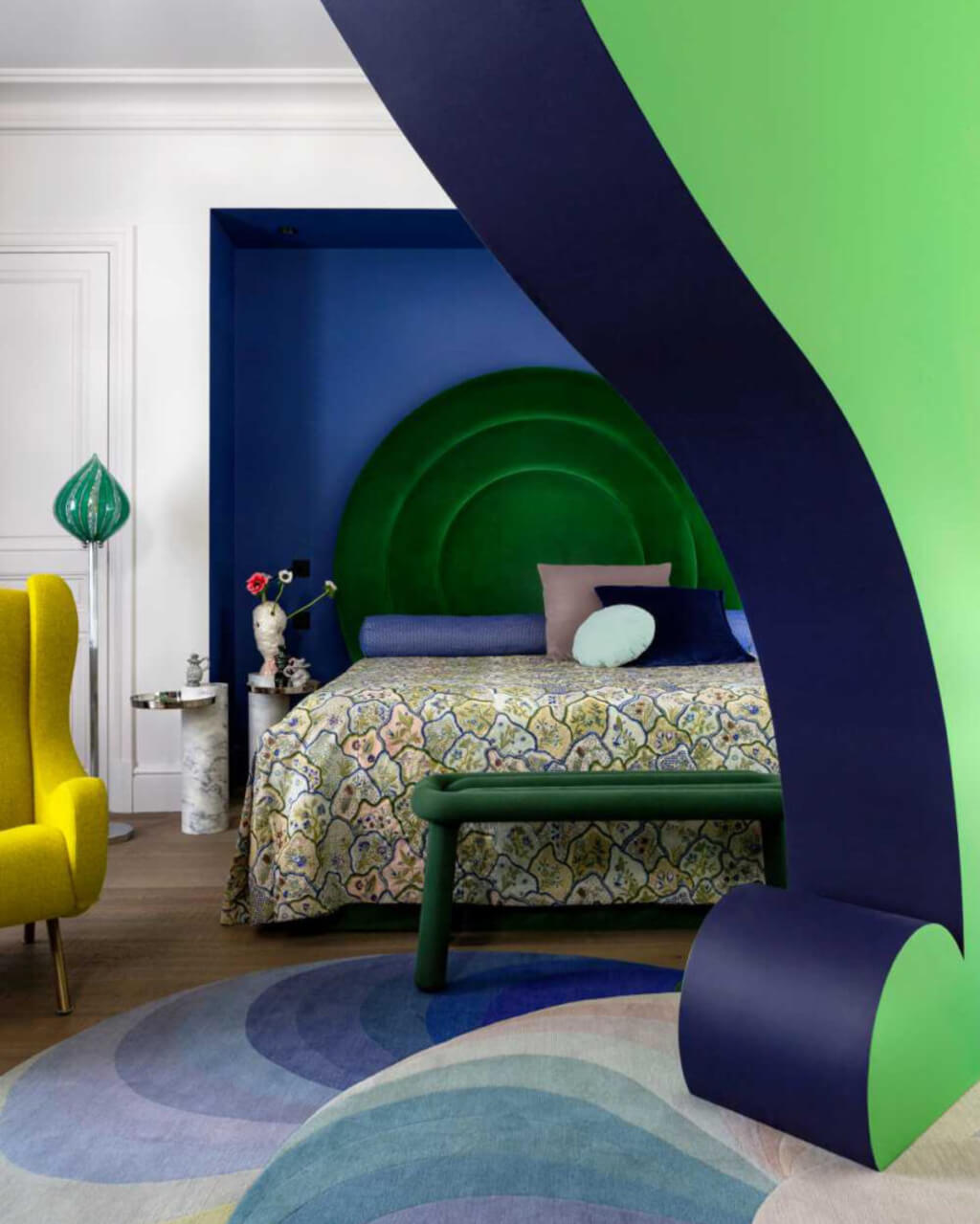 The stunning main staircase also has its element of fairytale and irreverent fun. A spectacular eight-metre installation of Féry's new Balloon lights emphasizes the uniqueness of the staircase.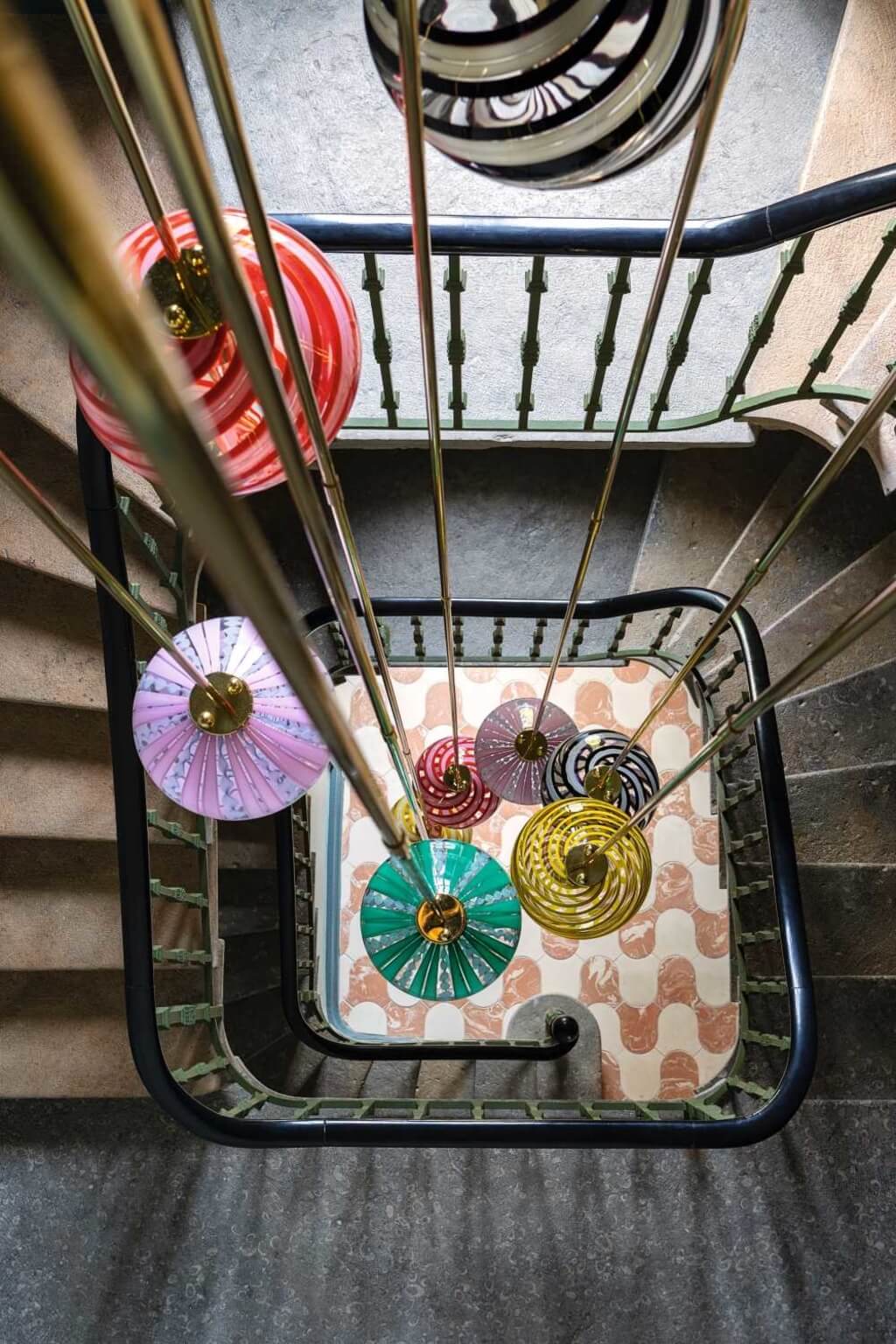 Check out our journal to discover more inspiration and find daily dose of modern and spectacular architecture designs. Do not forget to follow Hommés Studio on Pinterest to stay on top of our architectural moodboard.

Photos: Pierrick Verny