First things first, Marmol Radziner Interiors is a company that was founded in 1989. It's led by architects and it has developed a serious reputation when we talk about innovative design and precision.
Mandeville Canyon
As can be seen, we're going to talk about this amazing project called Mandeville Canyon, the home of Ron Radziner himself.
Mandeville Canyon is located in Los Angeles, California, and has the classy touch of Marmol Radziner Interiors. The team is composed of architects, interior designers, landscape designers, carpenters, furniture makers. So, it's a very complete firm. That is why it's present, not only in architecture and construction but also in interior design.

Ron Radziner designed his own family home as the perfect composition of long, lean volumes that shift and open. The structure of this amazing house declares a few important principles: the simplicity of line, the economy of form, clarity of materials. But, above all, it shows harmony with nature.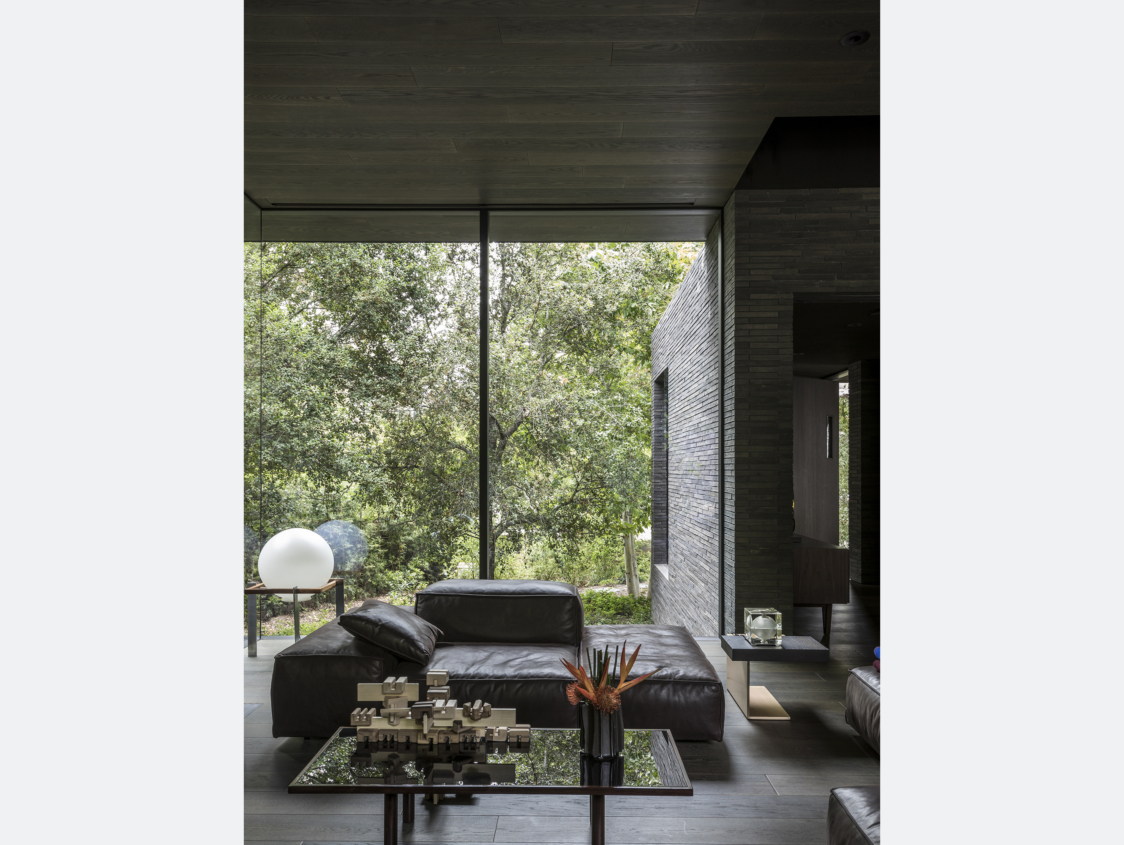 Marmol Radziner Interiors is known for both stellar restorations of important modernist homes and elegantly detailed contemporary creations. That is exactly what we can see here!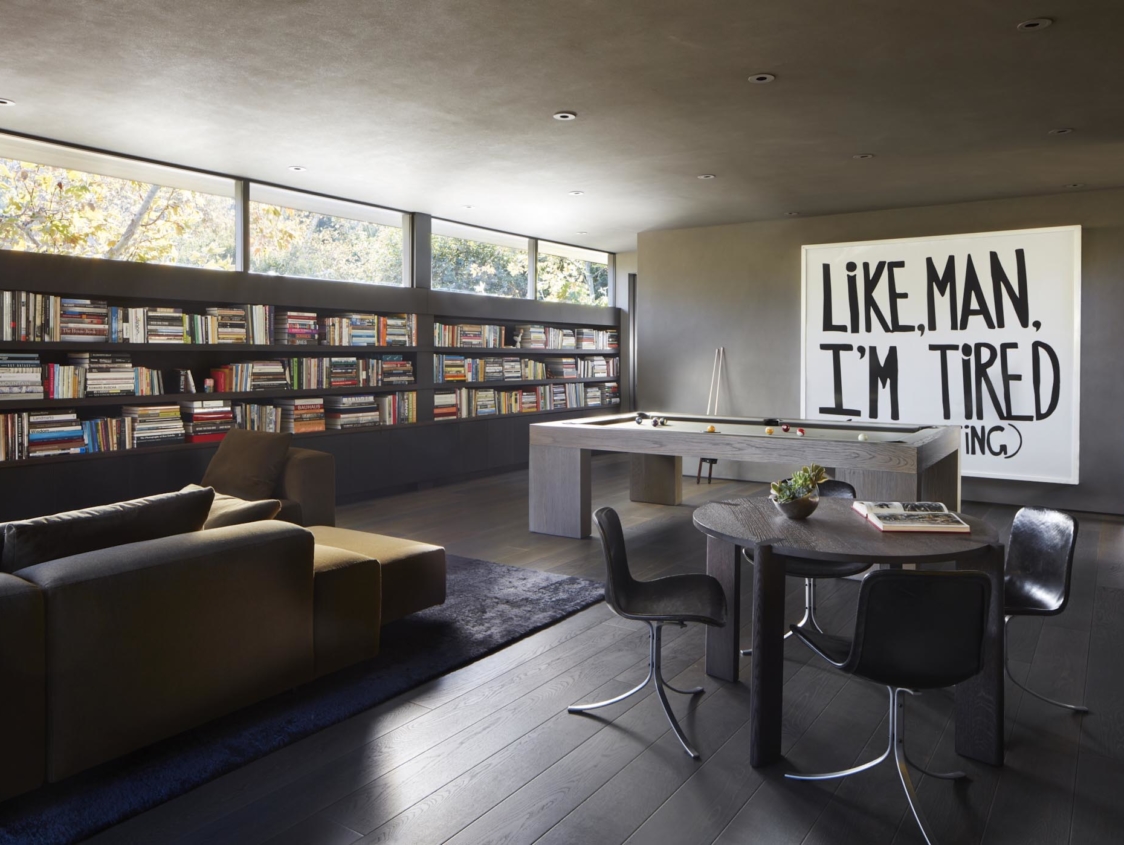 According to Ron Radziner, "The parti for any architectural design is dictated by the site. Yes, Robin and I discussed the rooms we needed, how we want to live, and so on. But the form of the house evolved from the basic considerations of how it sits on the land and how it embraces the trees and views.".
Mandeville Canyon – Ron Radziner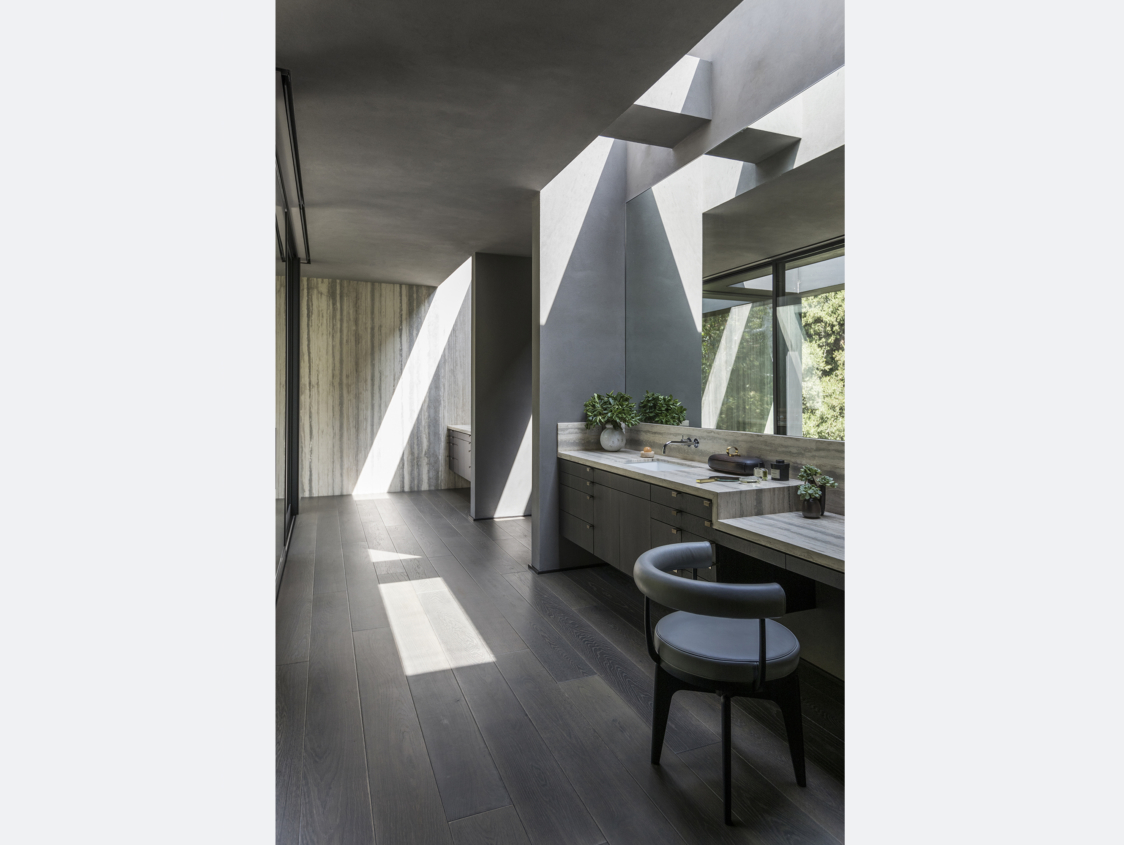 This home is surrounded by sycamore trees that can set the tone for a bucolic experience. Ron designed it as a series of sliding planes and rectangular volumes, that stop and start to accommodate the trees.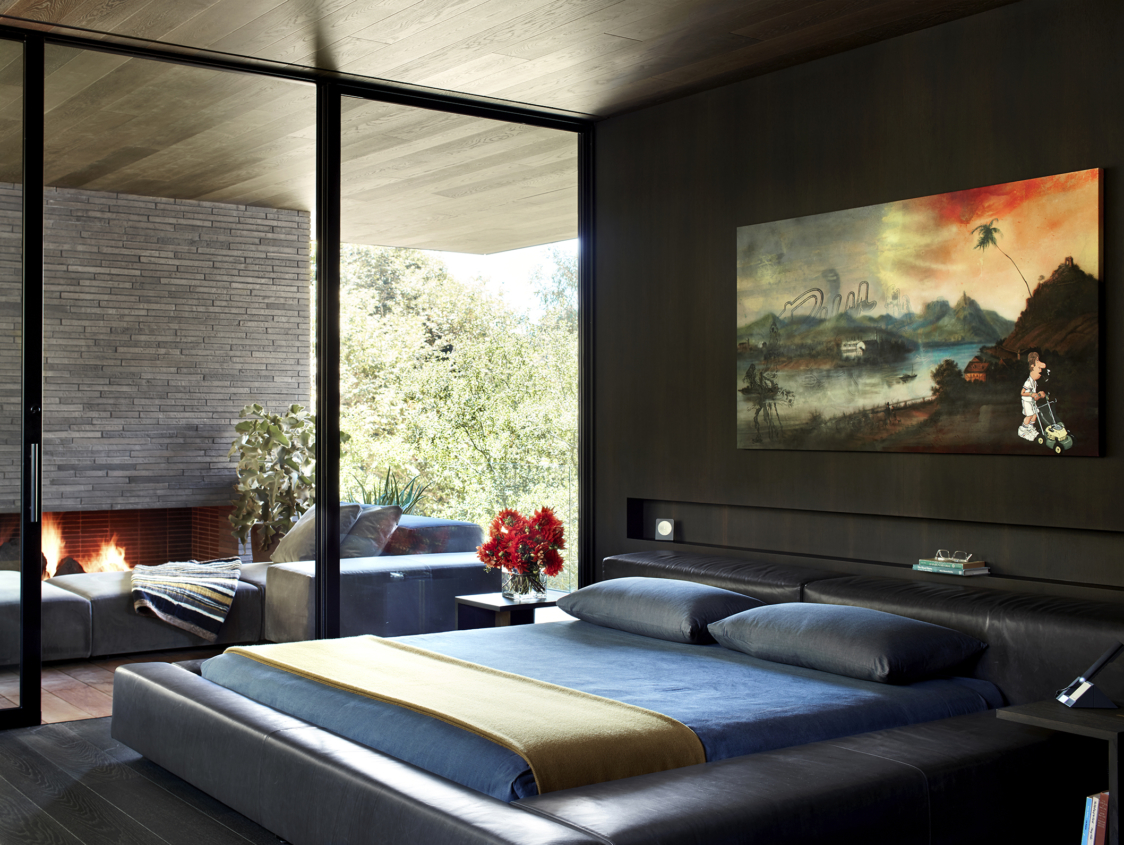 One important detail to know about this place is that Radziner decided to explore the idea of using only dark tones and materials. The palette includes slender, handmade bricks in a dark gray. The imperfections give the material an organic edge.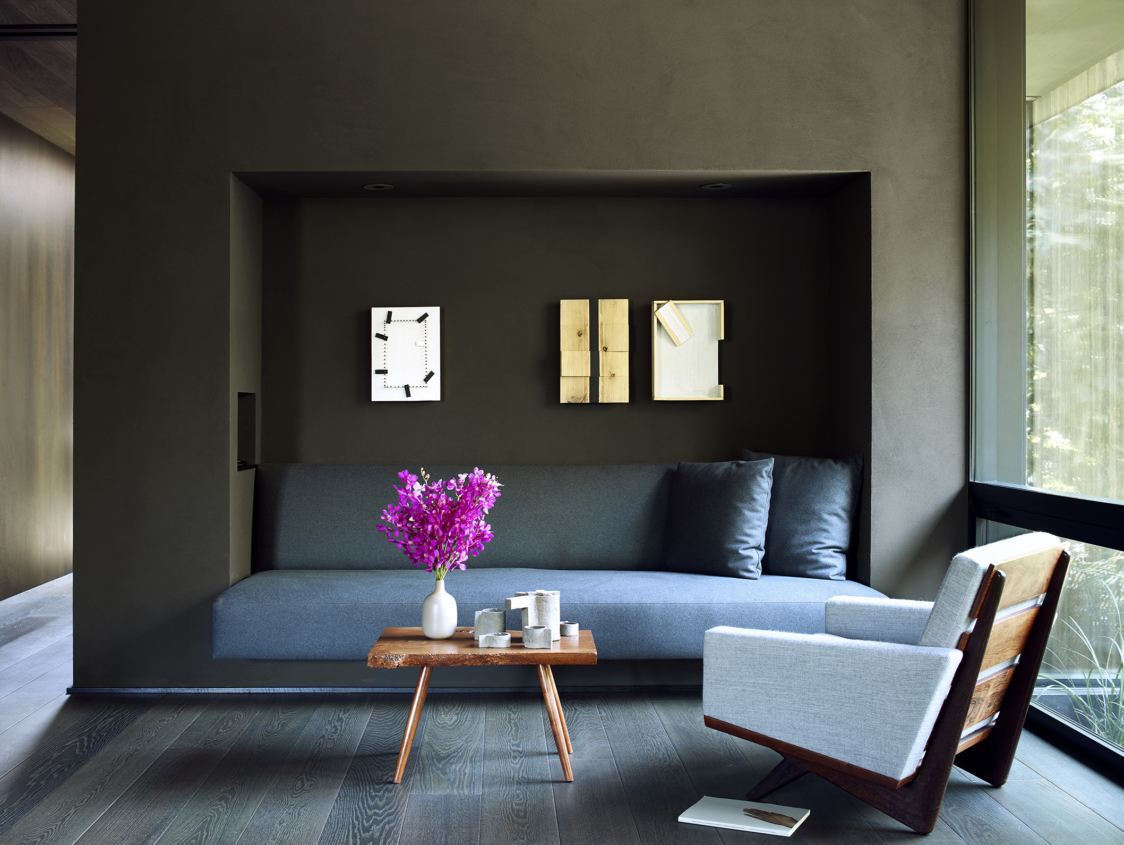 While the brick walls anchor the house to the earth on the ground level, on the other side, in the upper story we can see a rectangular composition of zinc panels and glass walls.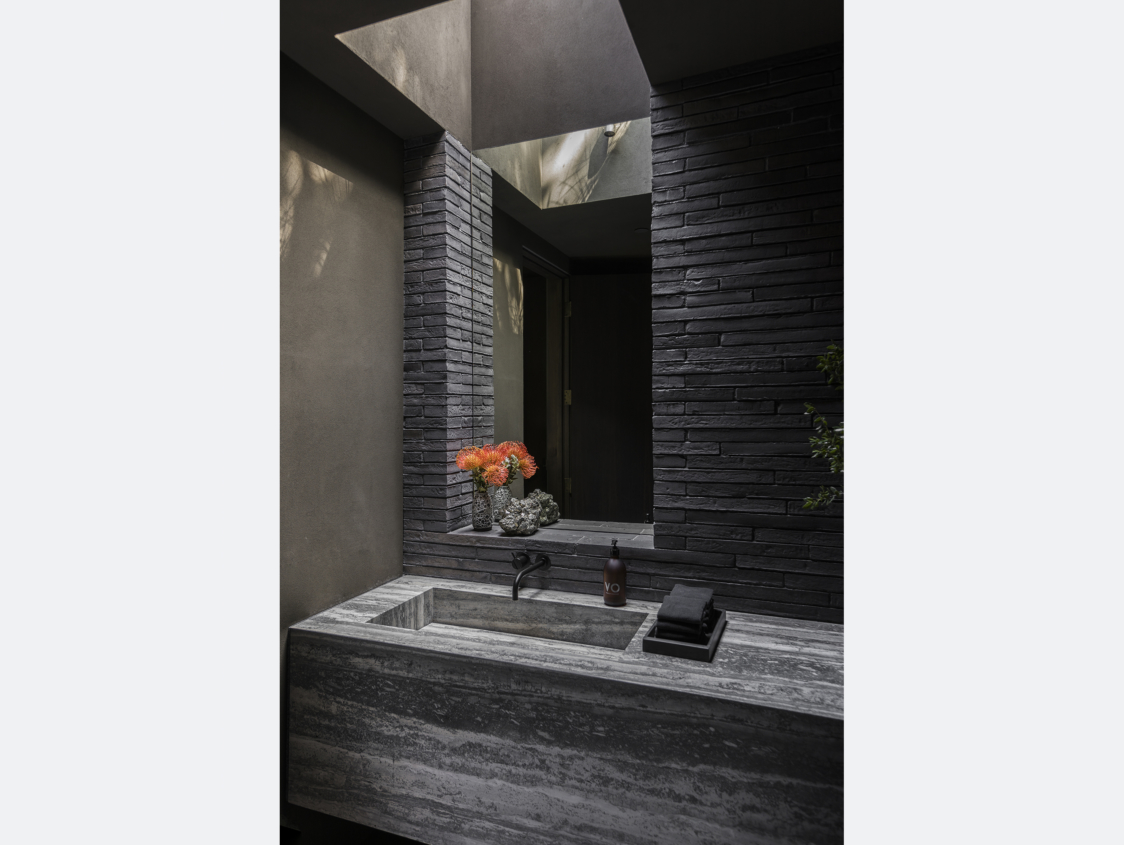 Radziner says, "I love the experience of moving from relatively dark spaces to rooms flooded with light. The entry, for example, is a bit cloistered, but then you emerge into the bright openness of the living/dining/kitchen area. Suddenly it's all trees and light." It's possible to say that this home is the perfect mix of dark and natural light.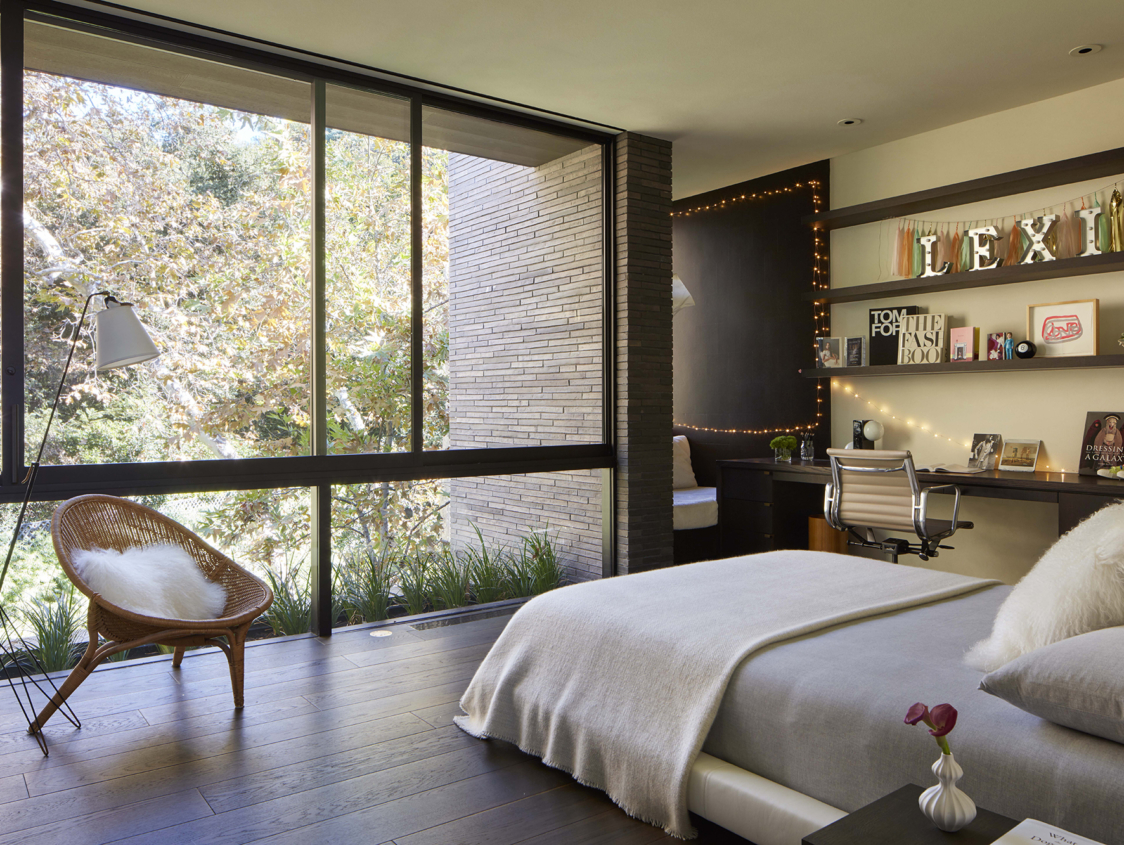 As an example of natural light and an outstanding view, this is one of the bedrooms!
Radziner maintained the topography and elevated the pool three feet off the land, once again giving the impression of a structure floating above the earth.
In conclusion, this dream home can bring up the effect of light and dark combination!
Hommés Studio would like to give his contribution to this elegant home with some interior design ideas.
By doing that we are including Picasso Centre Table. With rough and natural materials, this can only say one thing, we're looking to some modest luxury interior design.