French Interior Design provides a stunning mixture of sophistication that borrows from a variety of different styles. Incorporating bold new styles that combine flawlessly with more traditional designs to provide a chic and stylish palette. The style requires some focus, but at the heart of this aesthetic is creating spaces that integrate an original elegance with small ostentation splashes.
Hommés Studio gathers some tips to help you blend the classic and the modern perfectly to create a french effortlessly chic interior.
1. RESPECT THE HISTORY
Each apartment has its own fascinating story and particular charisma, which requires to be respected. A good design should bring together the iconic personality and elegance of the space with practical luxury.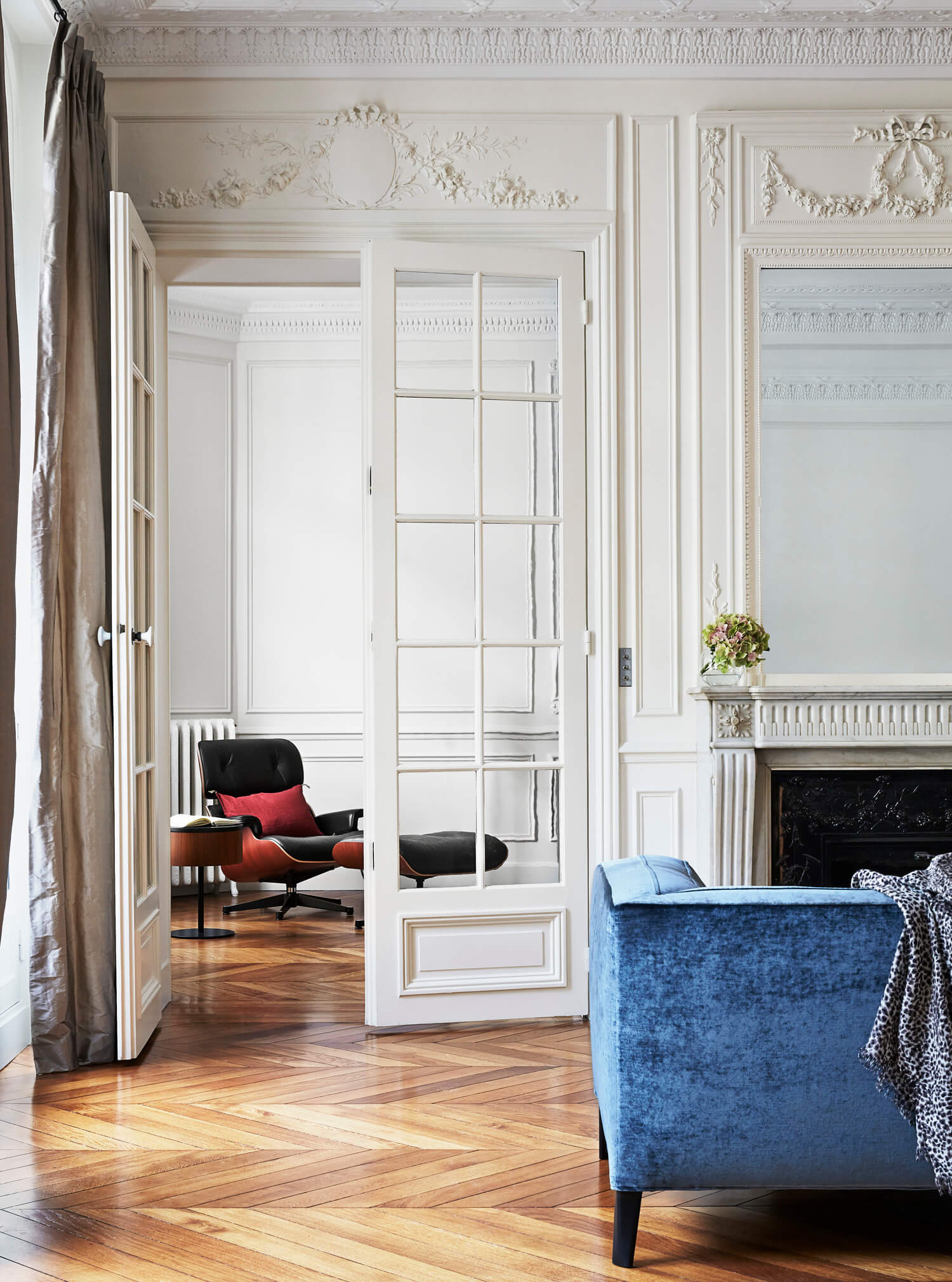 2. OPT FOR ANTI-DECOR
When designers work with a French Interior Design, it can sometimes be challenging to implement a more eclectic approach. Nothing can be too corrected and balanced.
By mixing various styles and seasons, it is possible to create an anti-decoration idea to look as if the owner himself has decorated his house.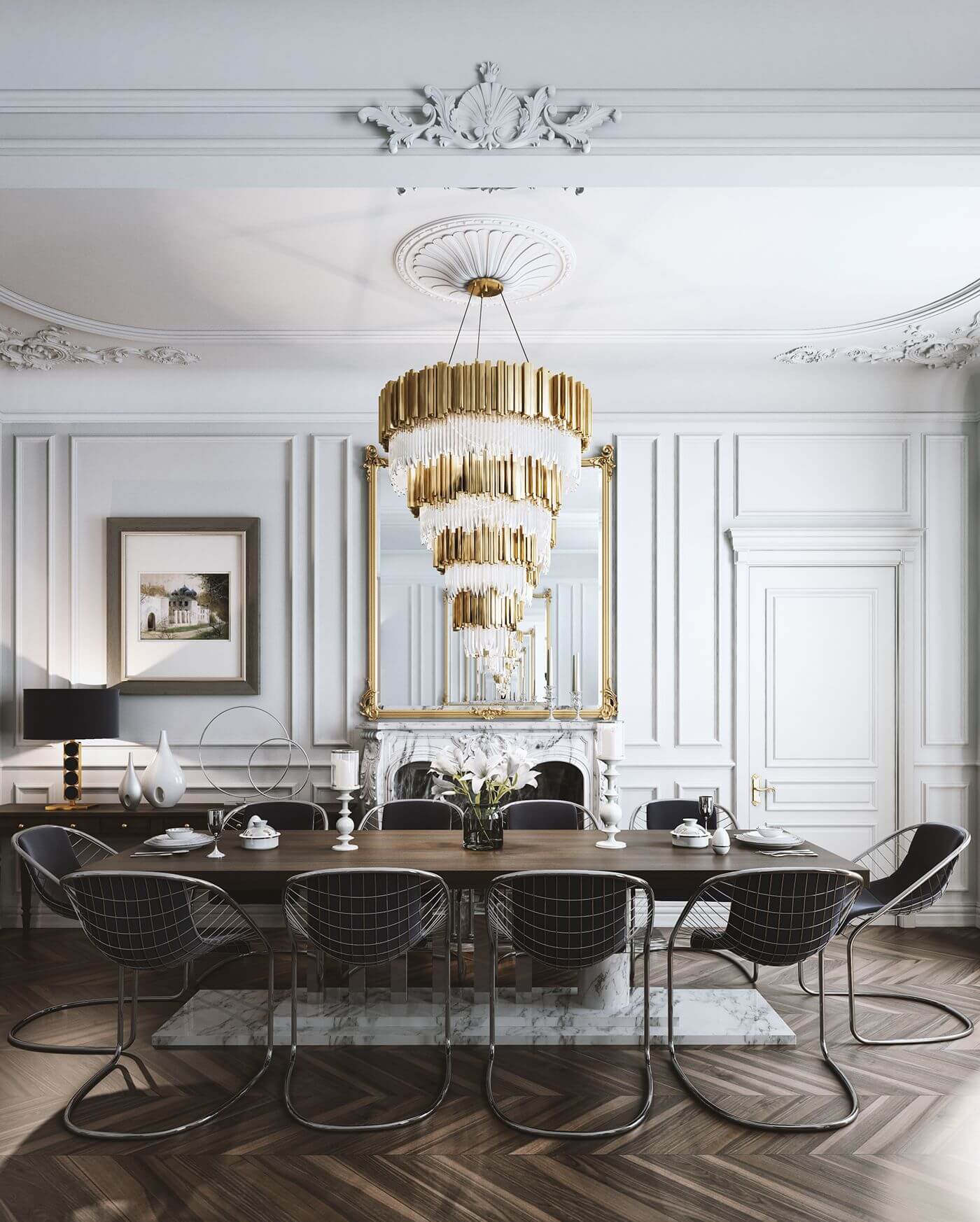 3. TAKE CUES FROM 'EFFORTLESS' FRENCH FASHION
Just as untidy as they are elegant, French interiors are never too curated or too perfect.
The number one rule for French interiors is: do not try too hard! The French Interior Design embraces the same laissez-faire attitude towards interiors as they do with their style.
Keep it simple, mix vintage with new, and allow your memories and treasures brought home from travels to shape the space.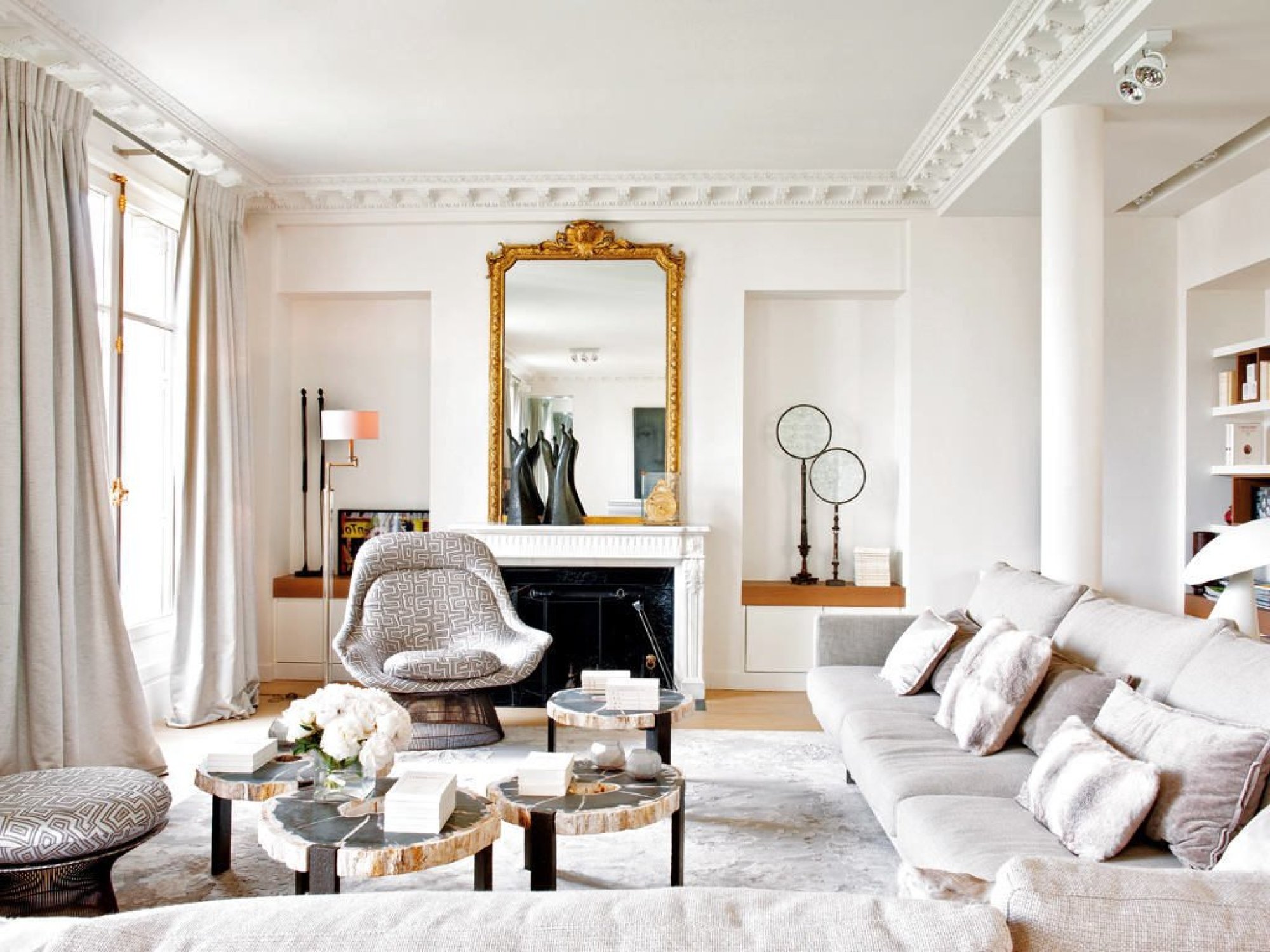 4. REUSE AND RECYCLE
When designers decorate in a French style, they browse in second-hand shops to find the perfect pieces. What is important is to decorate sustainably and ecologically in order to reuse and reinvent a purpose for the decoration elements.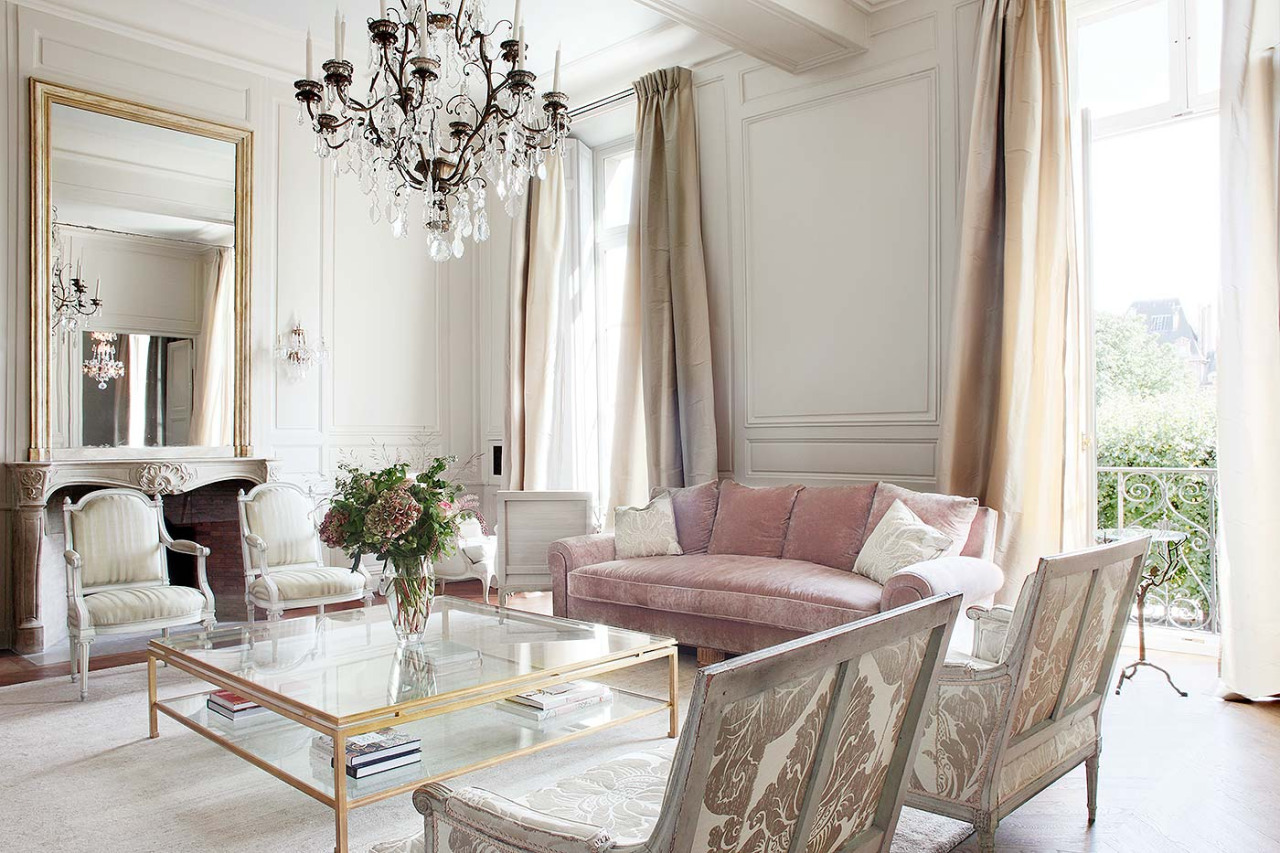 5. DEVIATE FROM NEUTRAL COLORS
Although the French does have an attraction for chic all-white interiors, color is how they can connect the old and the new gap.
In french interior design, the only rule is that… there are no rules. Combine colors, time periods, and any design style that speaks for you.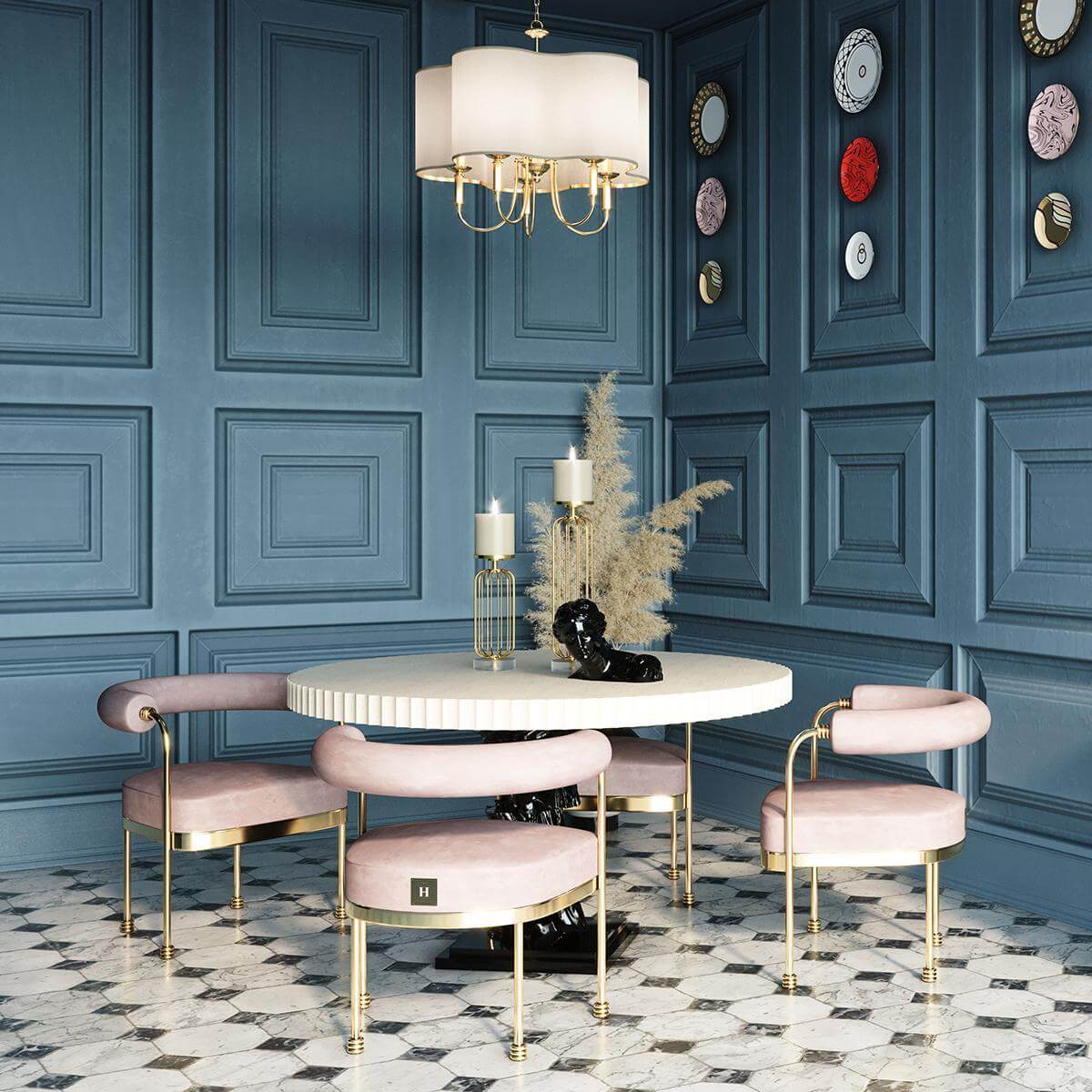 6. CONSIDER THE FRENCH LIFESTYLE
French interiors are just as much about design as they are a lifestyle. They seem so effortless, but only because they are built to adjust the way you move through the room. There are corners to lounge in and creative storage for all of your moments.
The design itself is far from relaxed, but living in a French-style home could not be easier. The decor must reflect the personality and life of the person who lives there.
7. DON'T TRUST TRENDS
The more things change, goes the old French saying, the more they stay the same. Trends may come and go – in politics, fashion, food, décor – but the fundamentals of life are reliable, rooted as deeply as an ancient oak.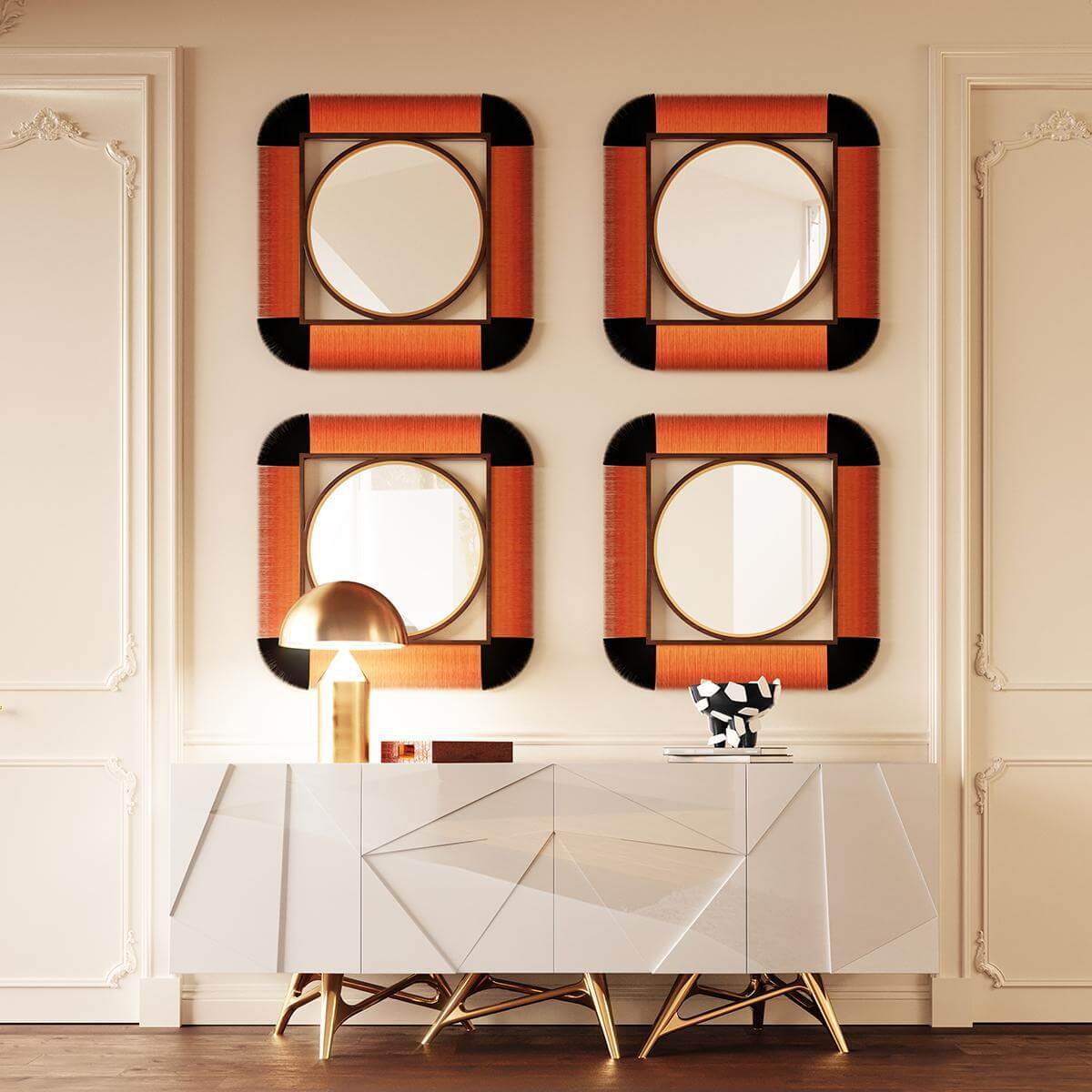 8. INCORPORATE A RUG
Many French homes have a rug as a centerpiece for their space, which offers both beauty and functionality to classic apartment designs. Choosing a bright or patterned rug will offer a fantastic contrast to your white walls.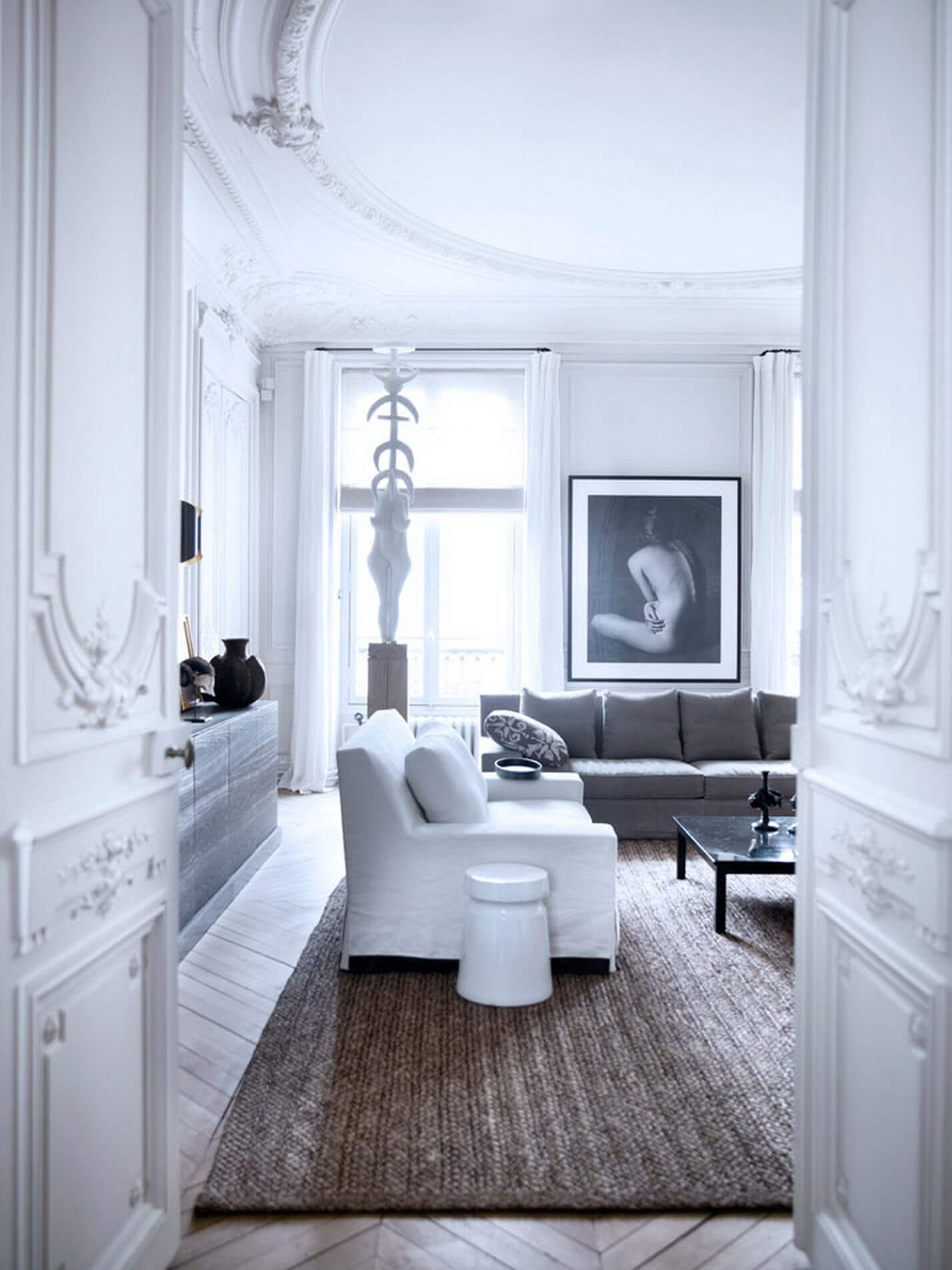 We really hope you liked our article. Feel free to pin all the images to your favourite Pinterest board. Meanwhile, you can also visit our Pinterest boards to get more inspirations.
Get more ideas for your projects and find functional, stylish, and sizable lighting and furniture choices: