We're lovers. At Hommés Journal, we're here to love all things beautiful and eccentric. So, in this beautiful master post of Architectural Masterpieces in Europe, we're going to get you through a small trip behind some of the places you need to visit in this lifetime. From Spain to Germany and a small stop in Austria, keep reading to find more!
1. Casa Milà, Spain
One of the must-see when it comes to the world of Architectural Masterpieces, the worldly known architect Antoni Gaudí left some of the must-sees this lifetime architectural masterpieces. Known as La Pedrera, Casa Milà is World Heritage by UNESCO since 1984. One of the many interesting parts of the famous Gaudí house is the rooftop called "the garden of warriors", the rooftop is known for its distinctive 28 chimneys.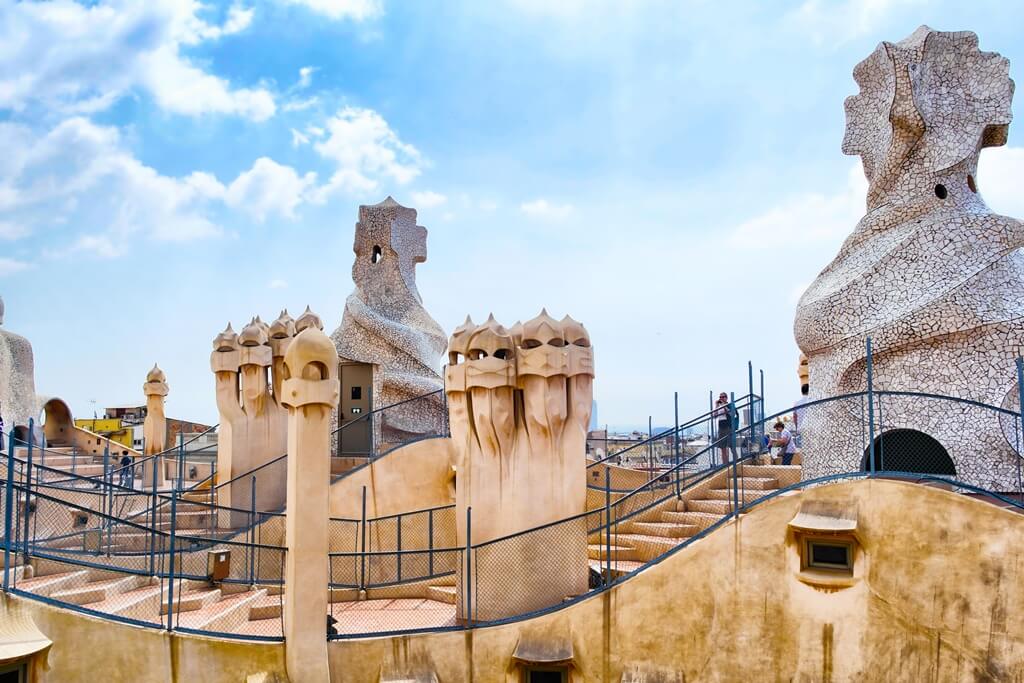 2. Atomium, Belgium
Once an architectural masterpiece, always an architectural masterpiece. The Atomium in Belgium is jus tone of the many pieces of modern architecture you need to have a lookout once in the área! The famous landmark in Brussels was originally built for the World's Expo Fair in 1958 and has since then, getting all the touristy things and Instagram-moments as you can imagine. Famous fact: It's listed as Europe's most bizarre building in 2013.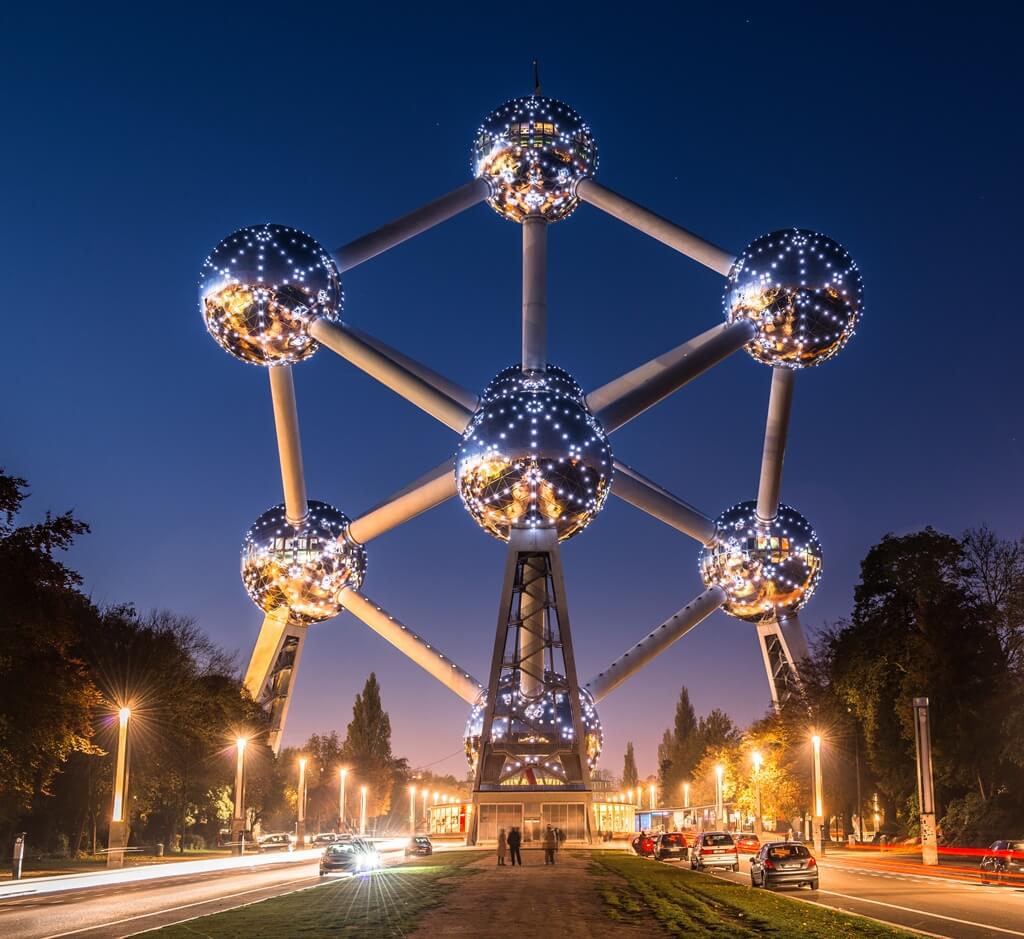 3. Dancing House, Czech Republic
When mentioning architectural masterpieces of the world, there's always a place for Dancing House by the Croatian-Czech architect Vlado Milunić in cooperation with architect Frank Gehry. A deconstructivist architecture masterpiece, this architectural masterpiece of the world supported by 99 concrete panels, each a different shape and dimension.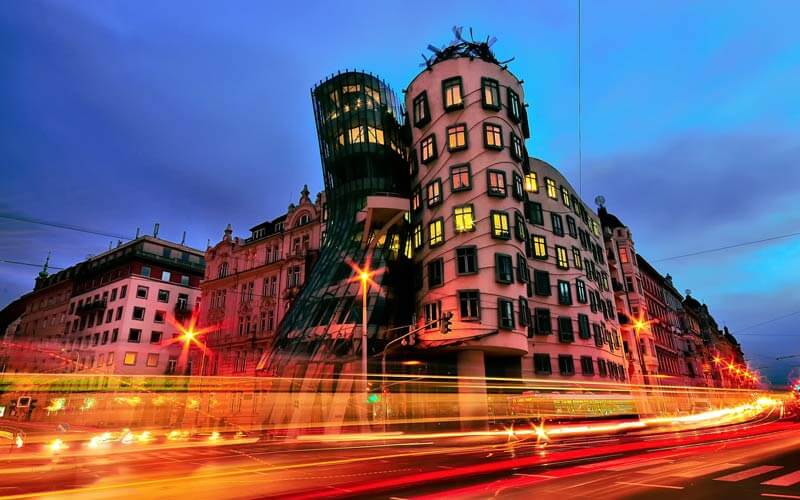 4. Guggenheim Museum Bilbao, Spain
And in this architectural masterpieces list, Guggenheim Museum couldn't be left out. Located in Spain this architectural masterpiece building was designed by Frank Gehry and is considered a one of a kind.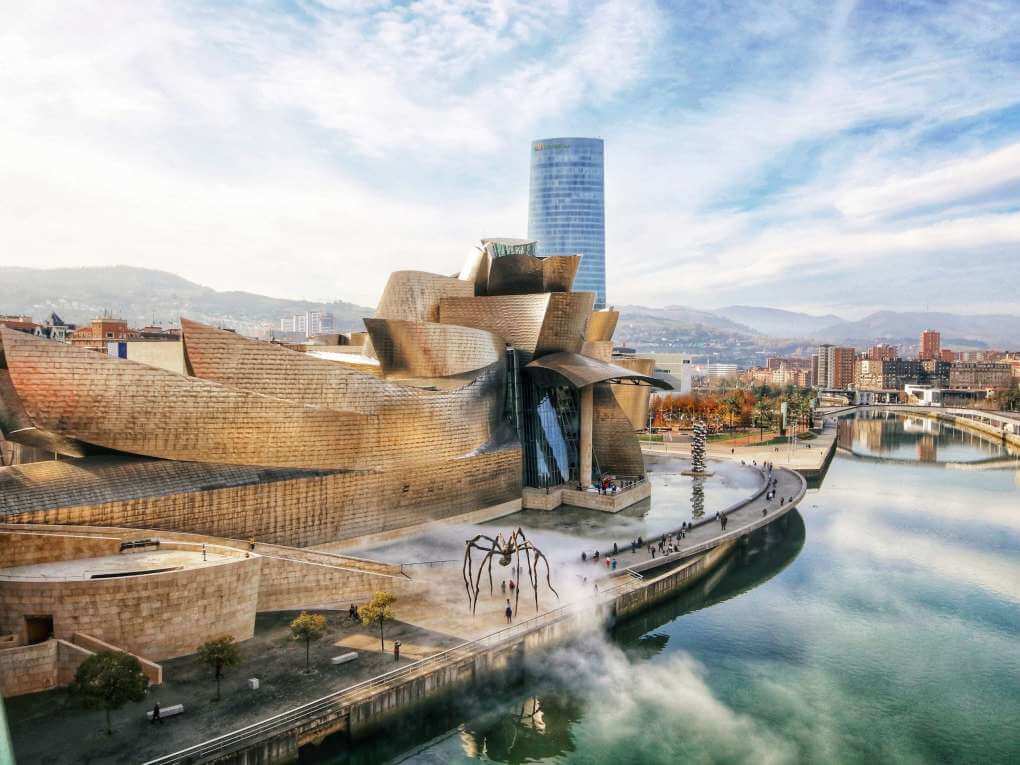 5. Tower of Pisa, Italy
When mentioning modern architectural masterpieces of the world  Tower of Pisa has been on our radar for quite some time. Owner of several iconic moments, the Italian icon and is one you can't die without visiting.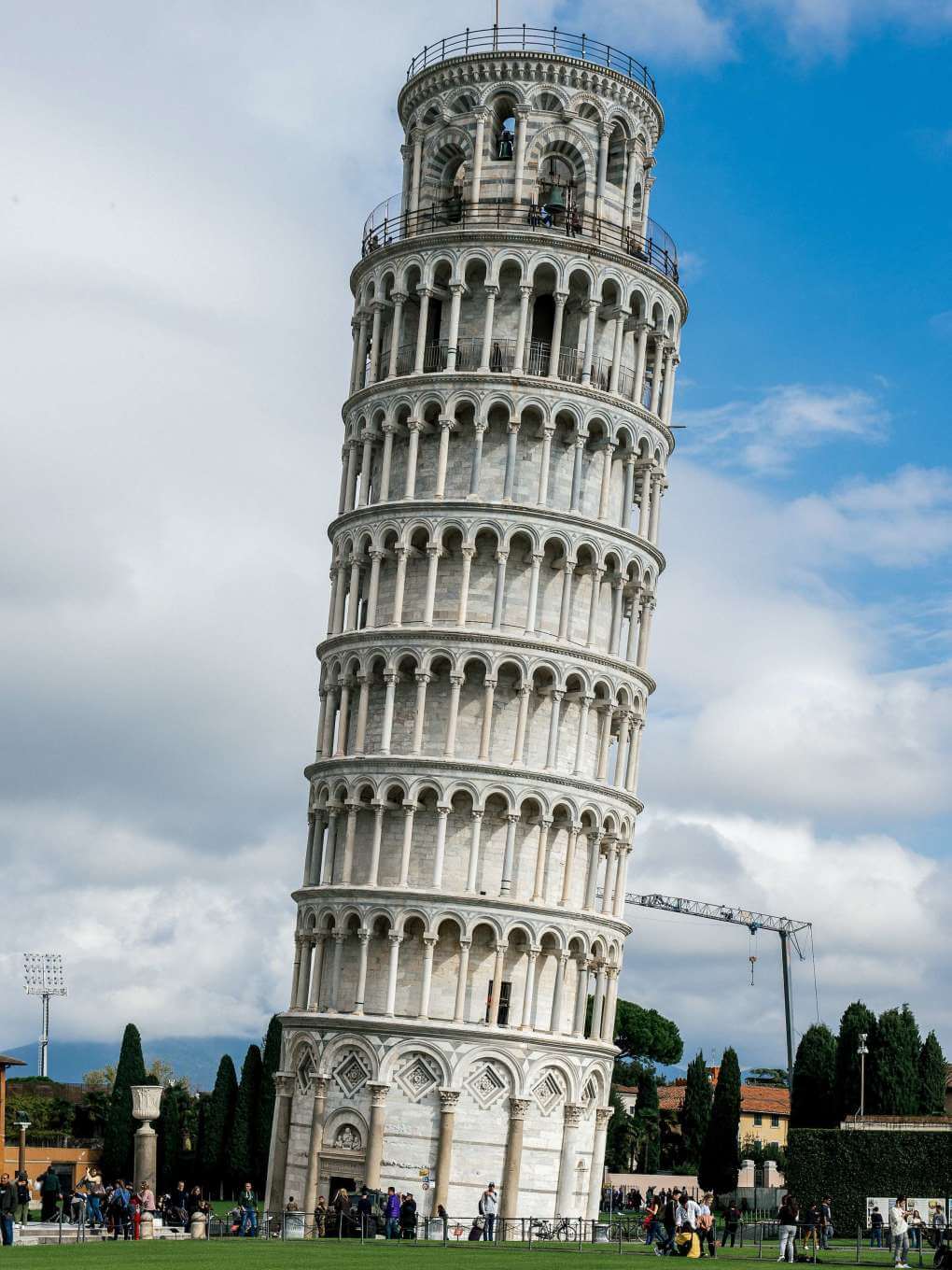 6. National Library, Belarus
One of the greatest architectural masterpieces around, this is probably one of the most famous in Belarus. Listed as one of a kind piece of architecture, the National Library is one of the best-equipped libraries in Europe.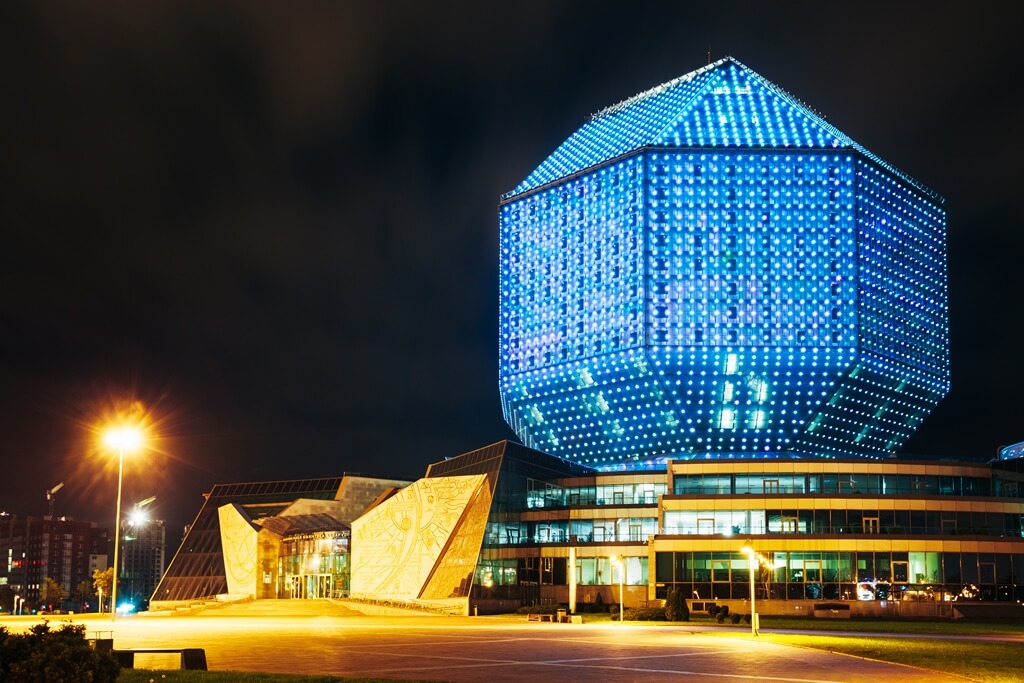 7. Upside Down House, Poland
So, be prepared because everything in this house is put upside down – tables, chairs, even the bed, and toilet. People who visit it usually get confused and dizzy because it is such a strange experience, but the fun is absolutely guaranteed!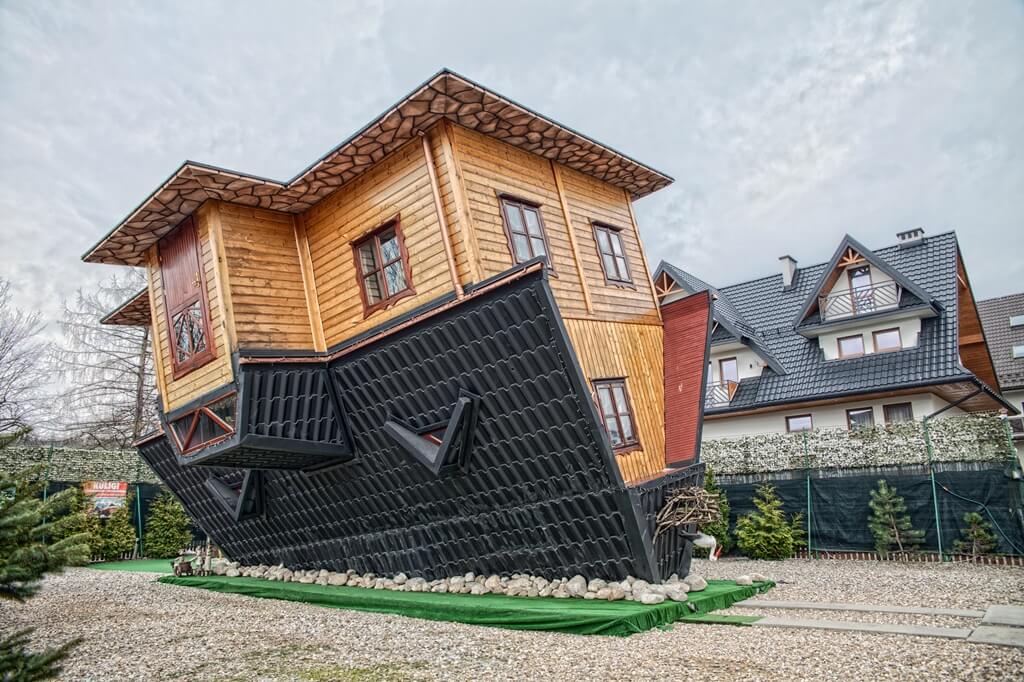 8. Vitra Design Museum, Germany
Once again, Frank Gehry strikes again. A privately-owned museum, the Vitra Design Museum captures the attention of any person who happens to be passed by.
9. Cube Houses (Kubuswoningen), Netherlands
An architectural wonder, the cube houses are an innovative and imaginable piece of architecture in the Netherlands. Located near Blaak Subway Station in Rotterdam, you're set in being surprised because… people live in these amazing pieces of modern architecture! Don't be sad though, you can always visit one of them, so, if you are so ever in the Netherlands, don't forget to go inside!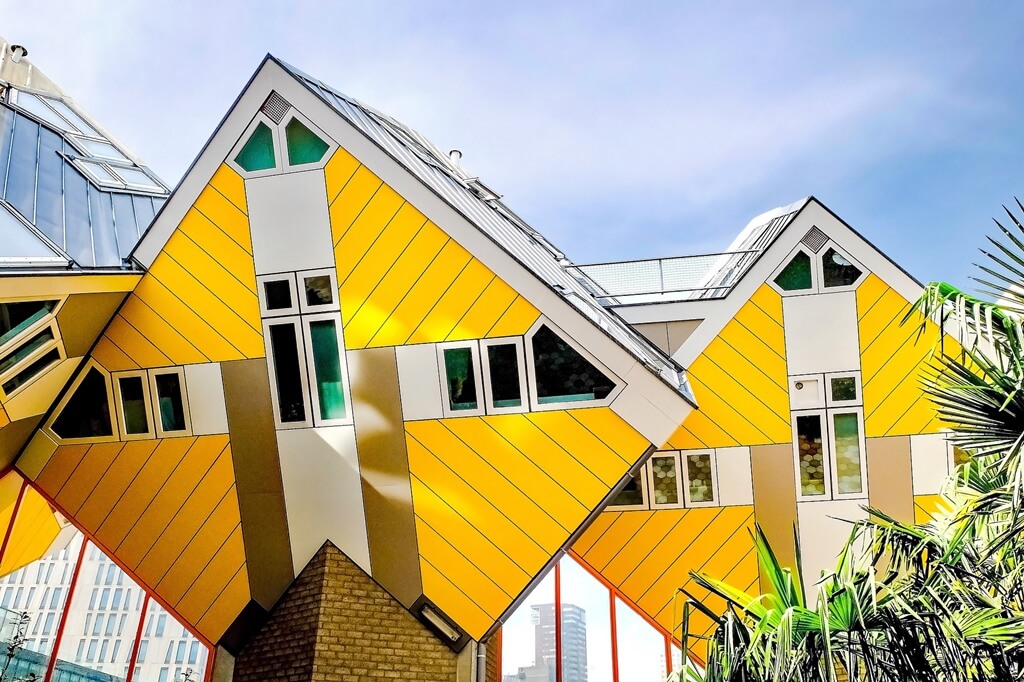 10. Kunsthaus Graz, Austria
Built-in 2003 for the purpose of the European Capital of Culture program, the Kunsthaus Graz has since become one of a kind in the world of architecture. A young architectural wonder, the robotic heart, and its almost 1000 fluorescent rings which create different patterns at night are something to be wondered by even if you're not a fan. Fun Fact: most of the powerful energy of the museum comes from solar panels on the roof.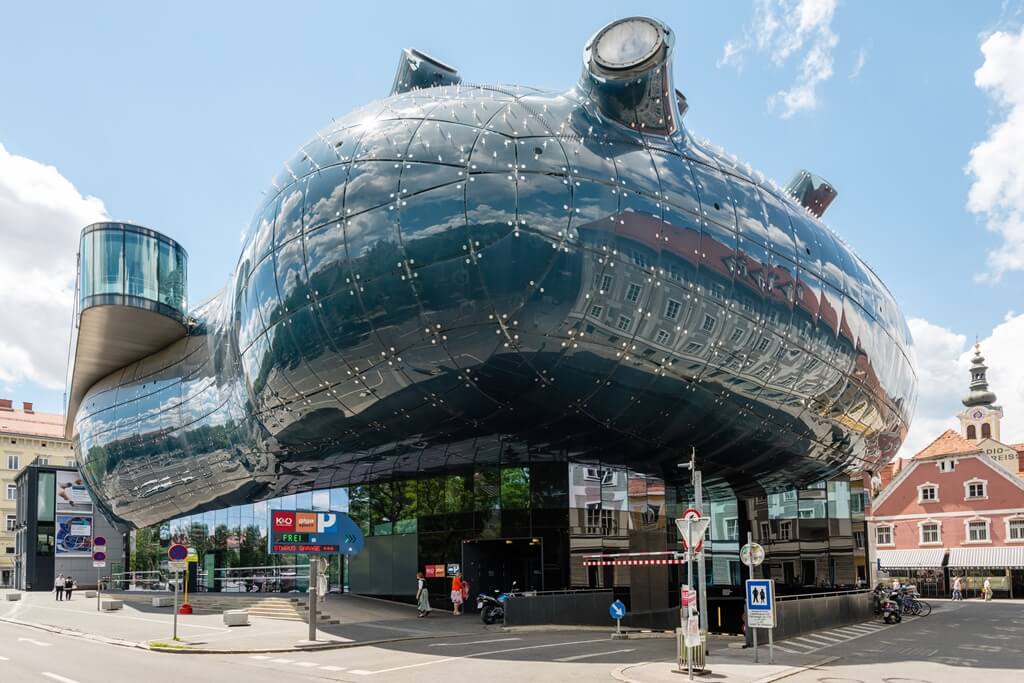 We really hope you liked our article. Feel free to pin all the images to your favorite Pinterest board or to print it and use it on your projects' mood boards. You can also visit our Pinterest boards in order to get more inspirations.
Get more ideas for your projects and find functional, stylish and sizable lighting and furniture choices: