This penthouse has become a home for Lee Broom and furniture, lighting, and accessories from his new and archived collections.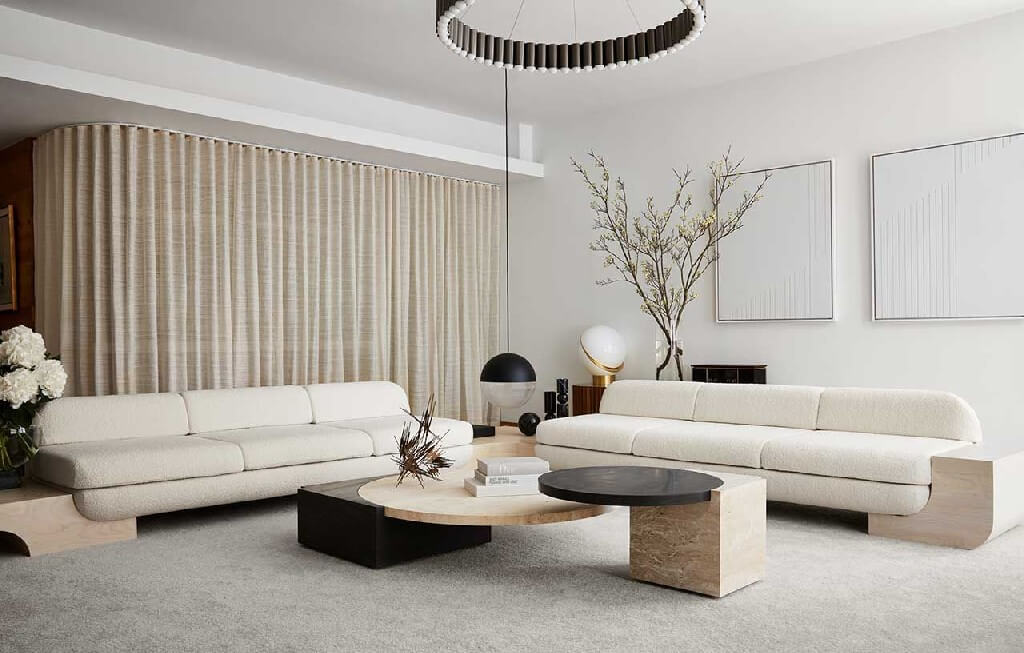 Lee Broom knows a lot about scenery. As a teenager, he studied at the theater school, invented images for artists and decorations for the stage. Echoes of that time could be seen at his exhibitions, and now also in the designer's new apartment. For each room of his 279 m² penthouses, Lee Broome wrote his script, but each one combines spectacular lighting fixtures and flowing curtains.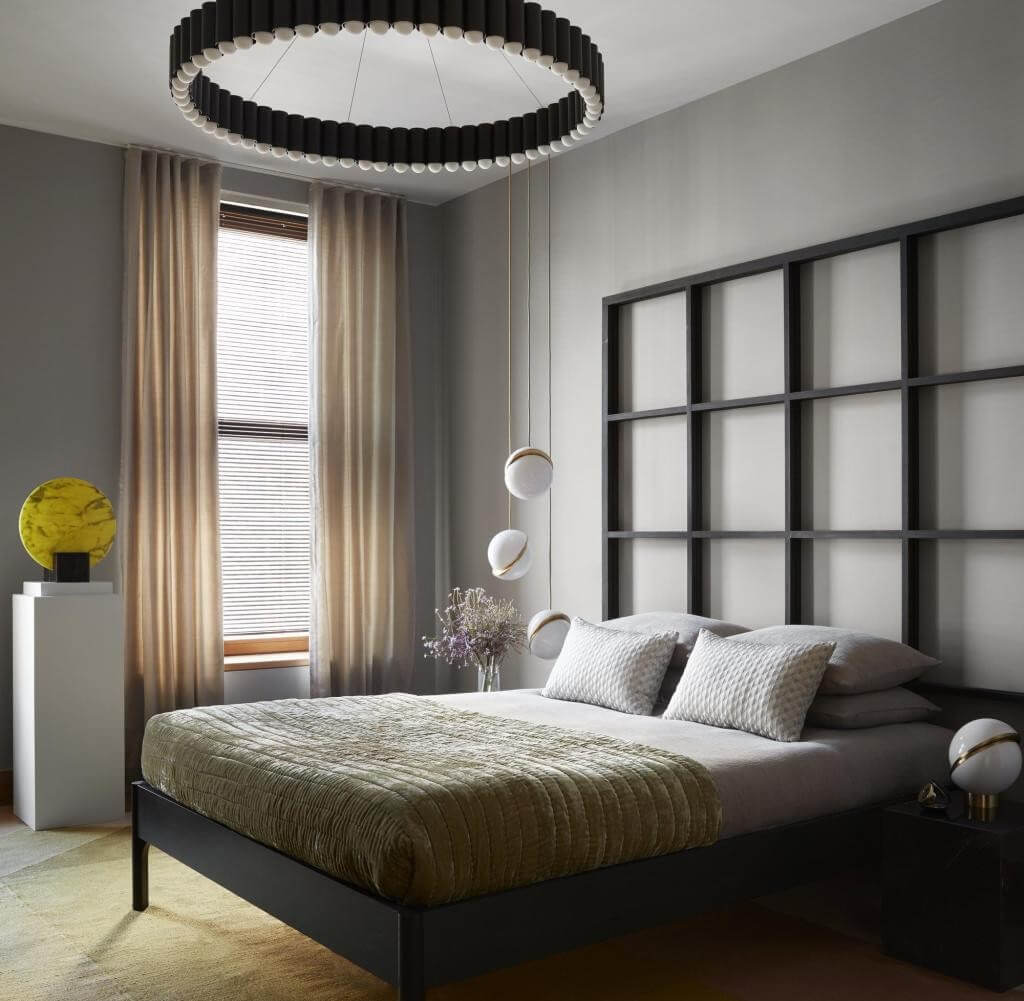 Here, on the fifth and sixth floors of a former office building on White Street, there is a living room, a dining room, two kitchens, two bedrooms, a dressing room, an office, and two whole terraces.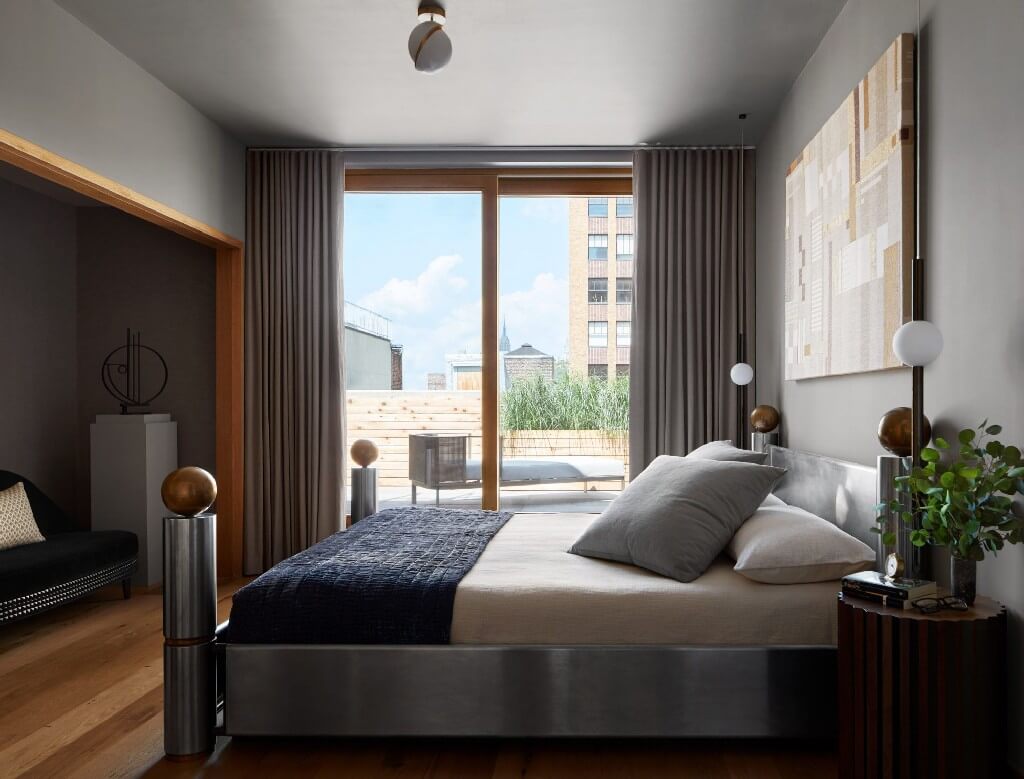 Despite the building's past, Lee Broom abandoned the loft-style and furnished the apartment with its inherent classiness. Thus, the living room welcomes guests with tranquil monochrome decoration and furniture. The accents are strewn with brass objects and graphic details.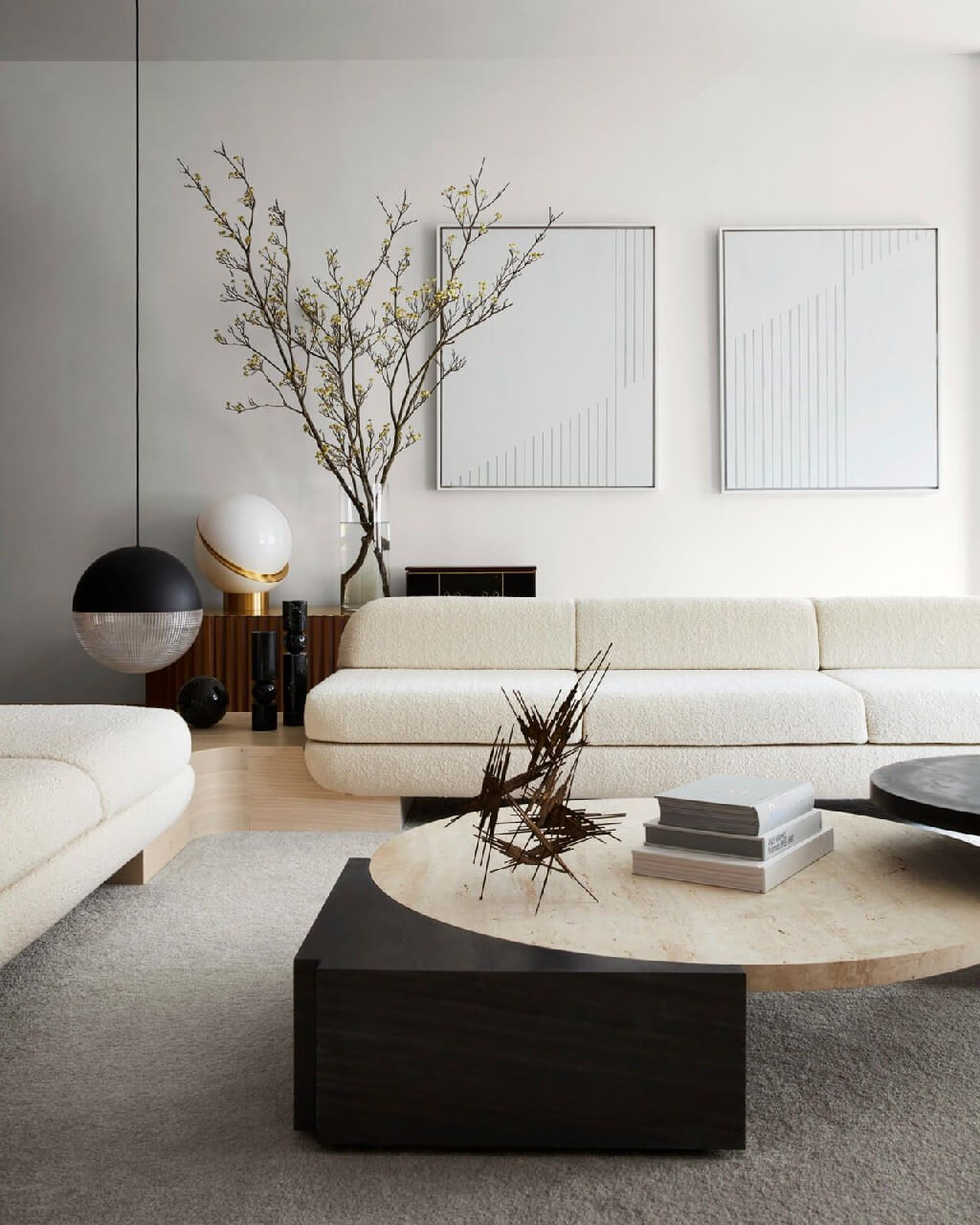 The centerpiece of the room is occupied by two White Street sofas designed specifically for this penthouse. They were born out of Lee Broom's long-standing passion for symmetry, and due to the streamlined shape and sculptural armrests, sofas claim to be the main architectural objects of the space.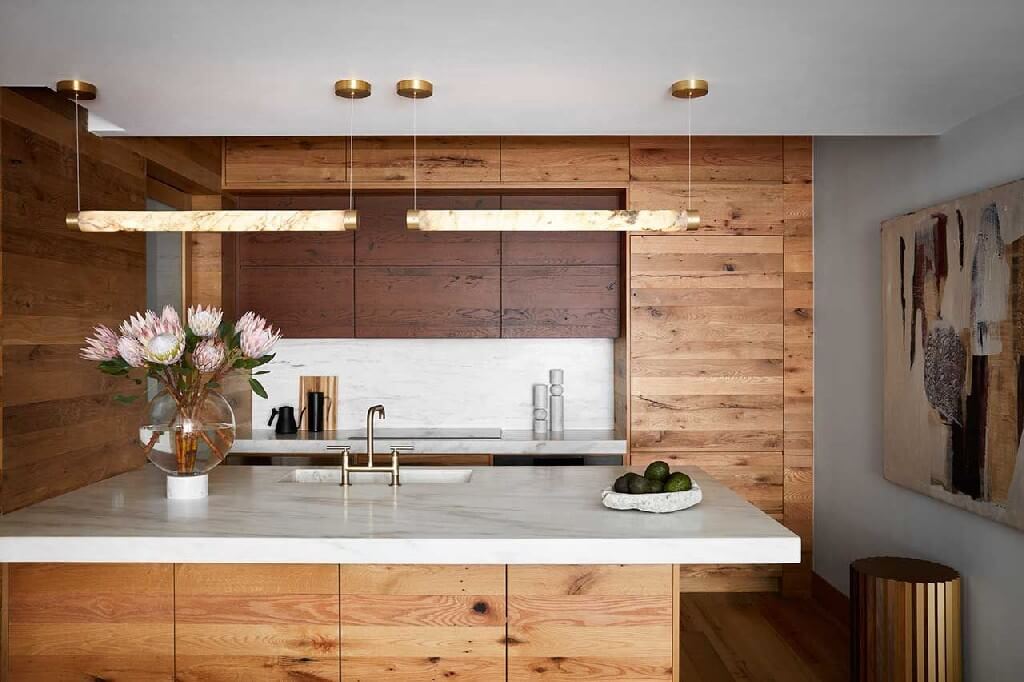 He maintained the same floating concept as the sofas, Tribeca Tables coffee tables in seemingly heavyweight black marble and travertine. Nevertheless, Lee Broom did not stop there and, in order to let more air and light into the room, he placed monolithic mirror panels on both sides of the fireplace portal.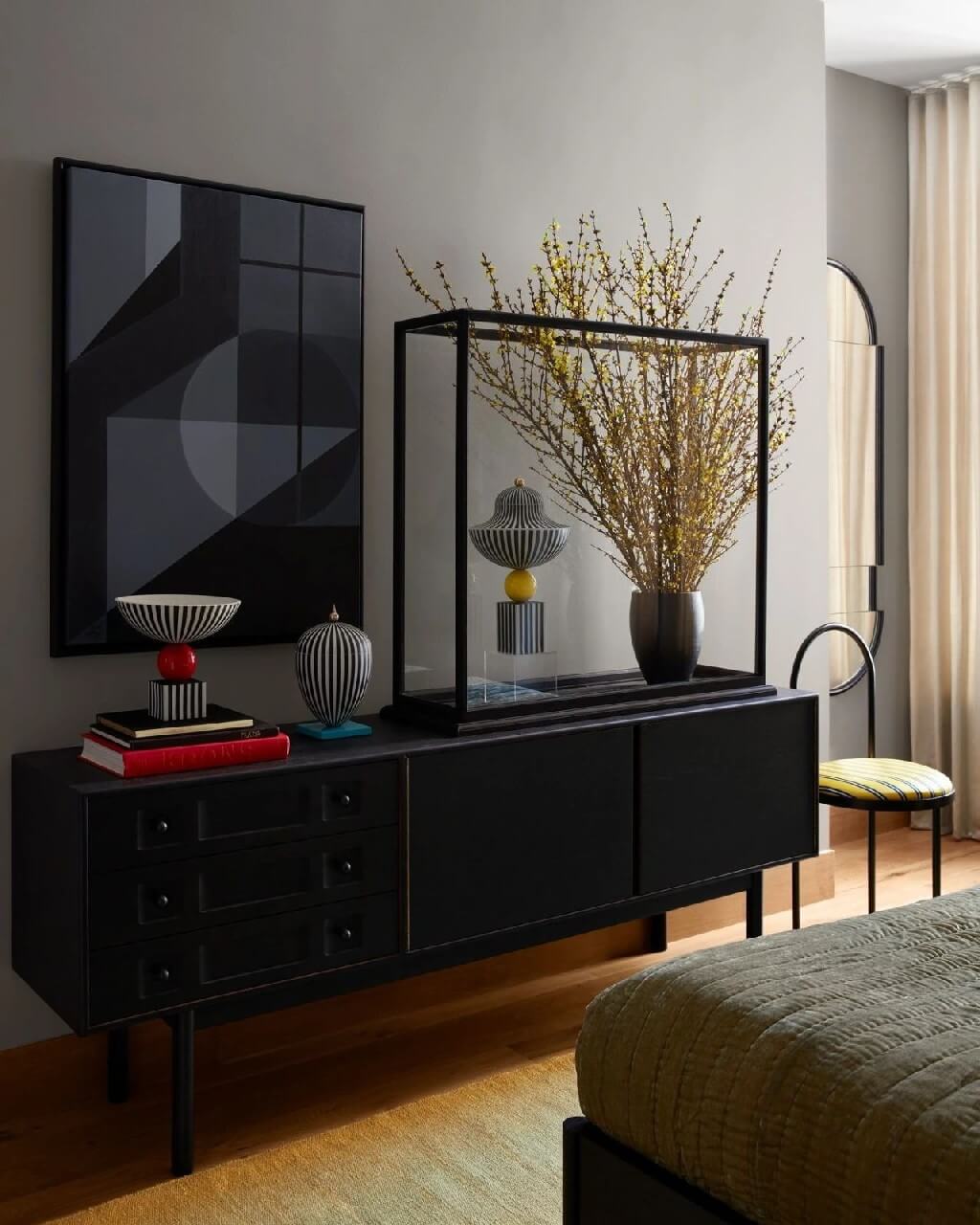 And then everything immediately becomes clear: this is not only a designer's "second home," but also a visual instruction on how to fit Lee Broom items into living spaces. "For many years, I have presented my work at exhibitions and installations, but now I am happy to show them in the living space," says Lee Broome. "So this penthouse is not only a reflection of how I live and work but also how I see my furniture and light at home."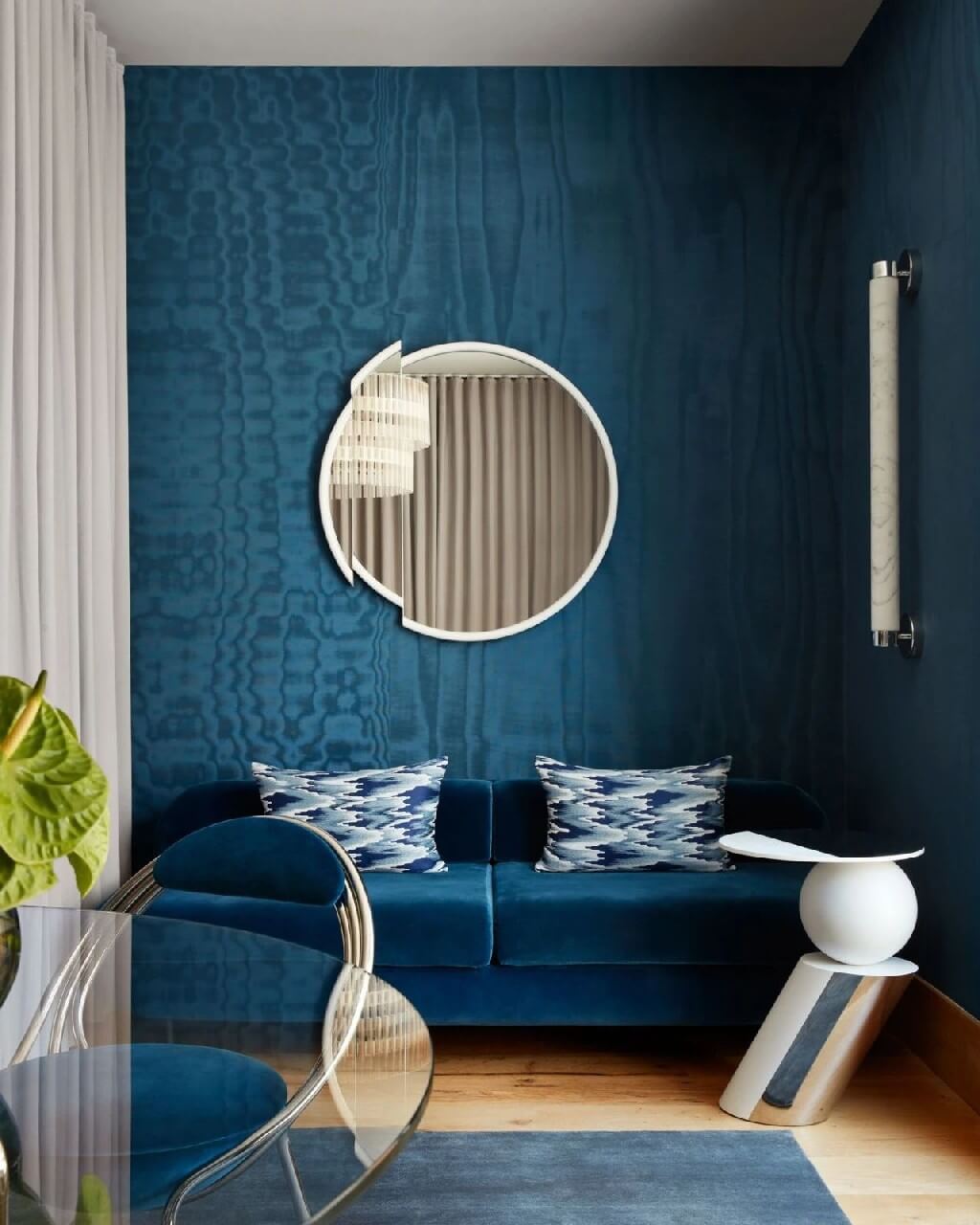 This is where the designer moved part of his growing personal collection of antiques and art – it can be seen throughout the house. One notable example is the bar, designed by Steve Chase in the 1980s, which found its place within the sea-blue walls of the dining room.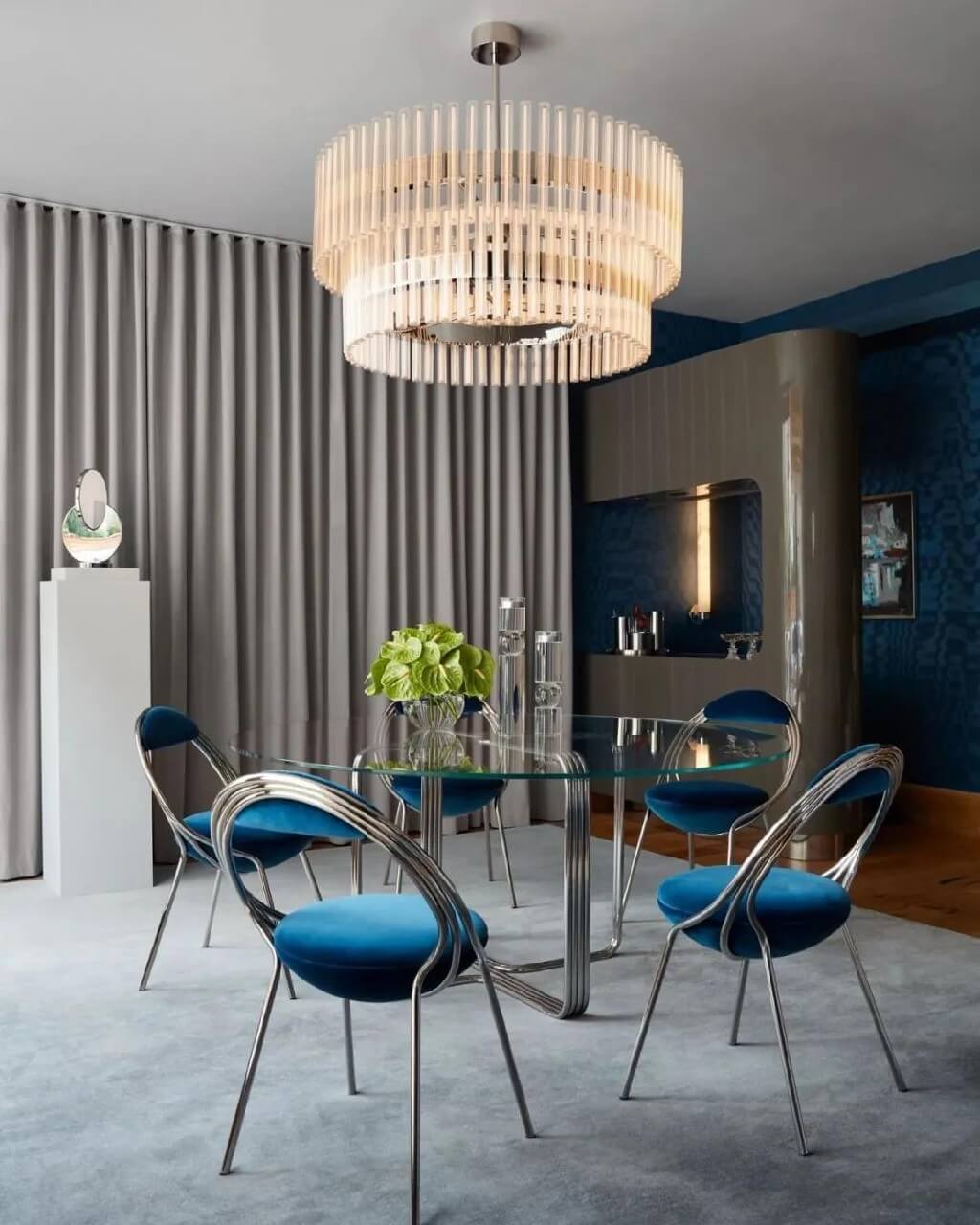 Complementing it are gray velvet drapes and new Musico chairs and table with hand-bent stainless steel pipes, of course from Lee Broom. The space continues with a large terrace with a breathtaking view of the World Trade Center.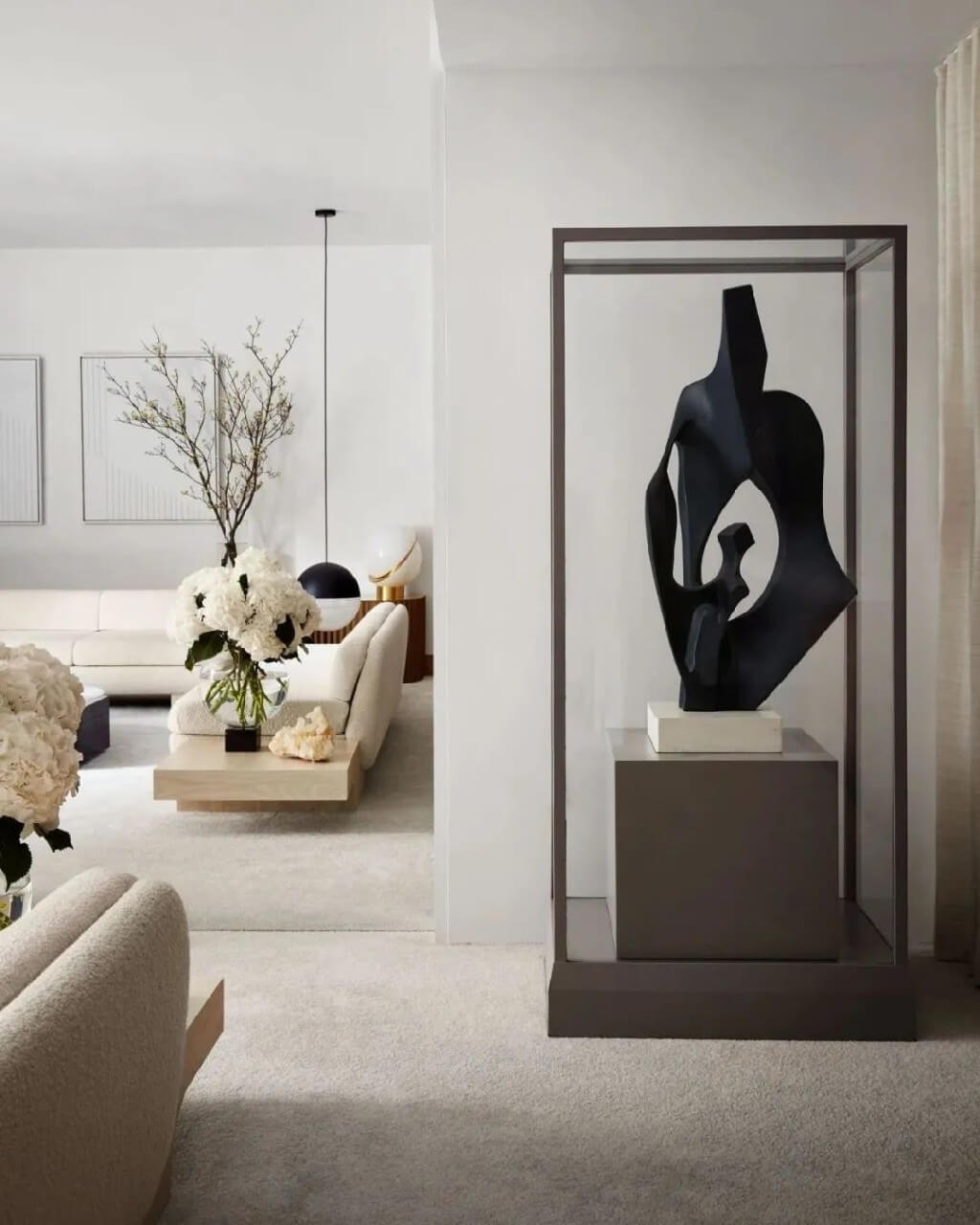 Furthermore, Lee Broom's master bedroom on the second floor, also accessible by a floating staircase, has a terrace overlooking the Empire State Building. However, there is also something to see here: a 1970s postmodern bed in brass and stainless steel. According to the designer, this unique piece has long served as a source of inspiration for many of his projects.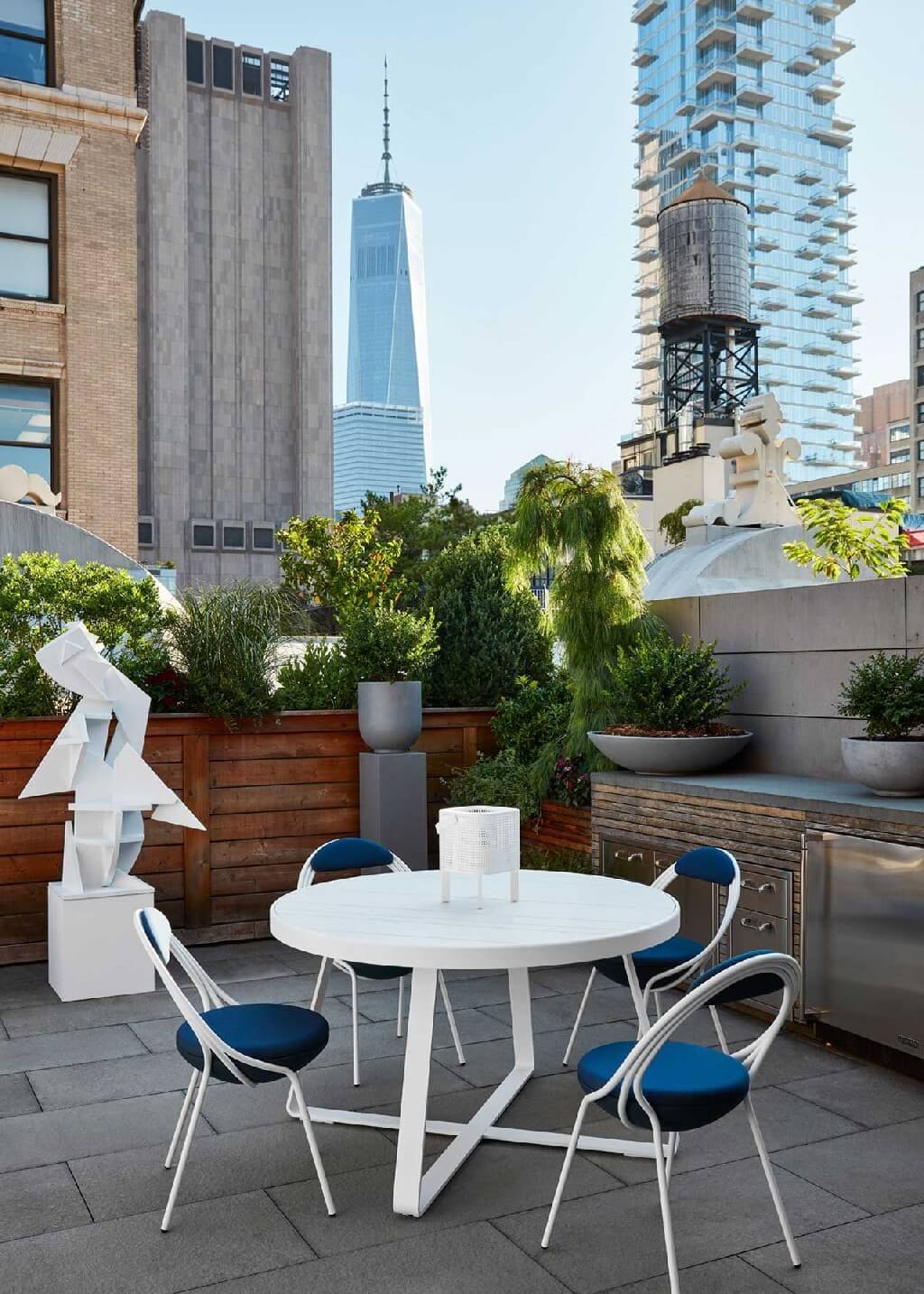 Nearby is Lee Broom's office, which looks more like a small gallery of modern art. Opposite the carefully selected painting hangs another curious exhibit – Keith Haring's leather jacket with a picture of a crucifix, which the artist made himself. Furthermore, such personal things for the designer, first of all, distinguish this space from any, even the coziest showroom.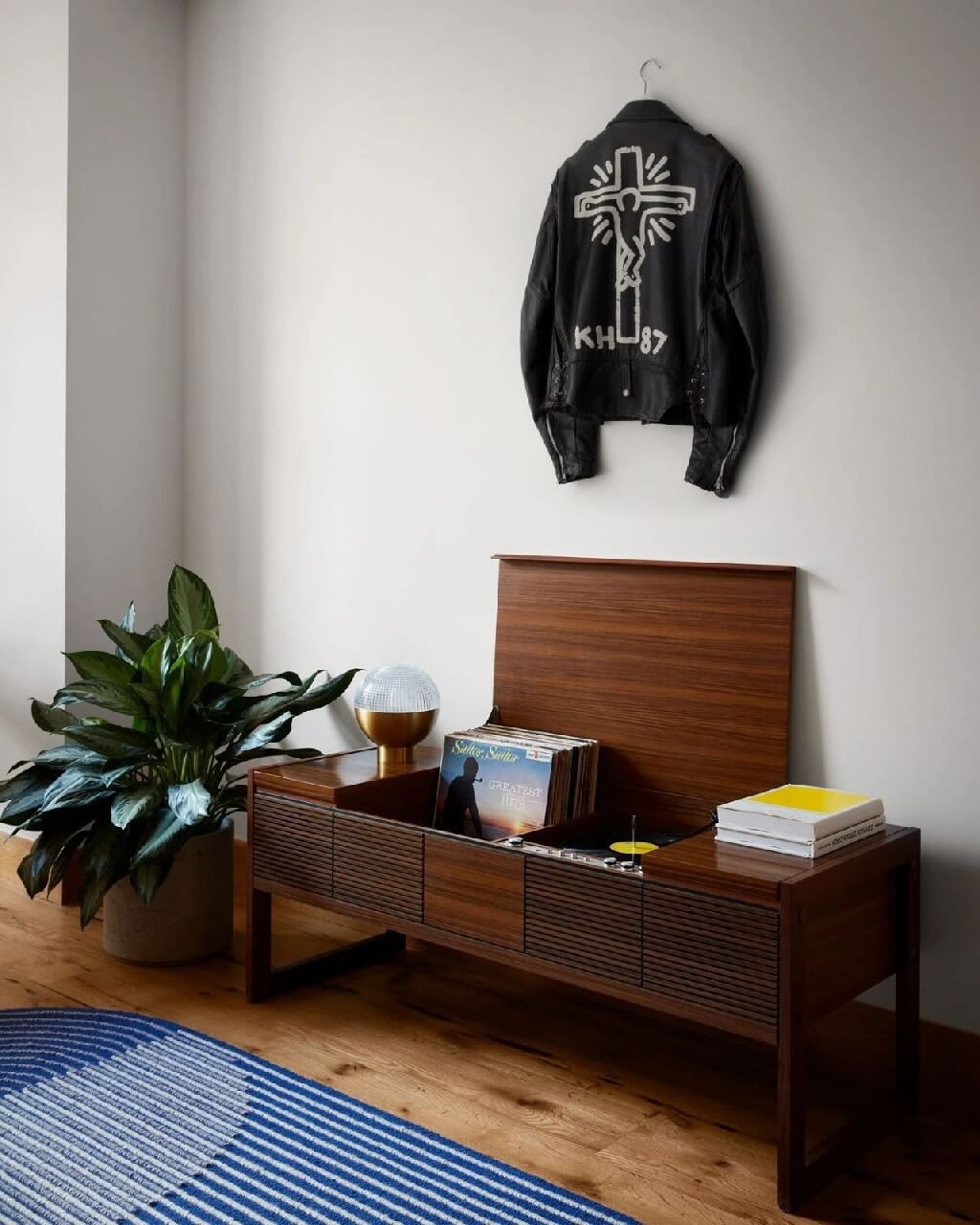 We really hope you liked our article. Feel free to pin all the images to your favorite Pinterest board. Meanwhile, you can also visit our Pinterest boards to get more inspiration.
Get more ideas for your projects and find functional, stylish, and sizable lighting and furniture choices: